We all know that humans simply cannot live without water. It is essential to our livelihood and helps the body in so many ways that we simply cannot function without it. Even our blood is 92 percent water! Staying properly hydrated allows your body to remove toxins and helps to send vitamins and nutrients, as well as oxygen, through the body to the proper places, keeping you energized. We will discuss all that and more as well as how long to digest water.
Water is helpful when losing weight, as it boosts your body's metabolism, and it promotes healthy skin. You may feel that you are in a happier mood when you are hydrated, because water is doing its job by working with your body. You probably have a lot of questions, such as how long does water stay in your stomach? That can vary from person to person, but we will discuss more below about water and your body.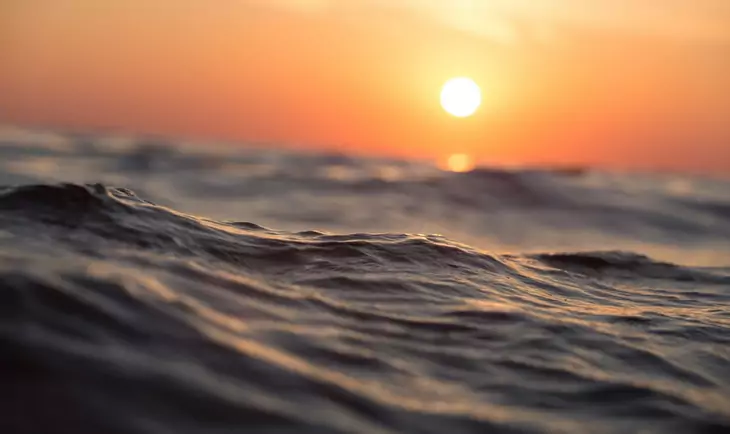 Soon, you will know all about water, how to stay hydrated, what causes dehydration and more. Let us first talk about ingesting water.
Ingesting Water
When you drink water, it travels from the mouth to pharynx and then down the esophagus. This takes about a second. Some of that water is absorbed into the stomach, some if it is absorbed into the small intestine. Then the water enters your circulatory system and then flows through the body. Did you know that if you drink 2 liters of water each day, it can turn into upwards of 2,000 ml of urine? The bladder holds up to 16 ounces of urine. For your stomach to digest water, it can take generally 45 minutes to 2 hours. However, if you have not eaten anything, and are drinking water, it can sometimes digest in just a handful of minutes.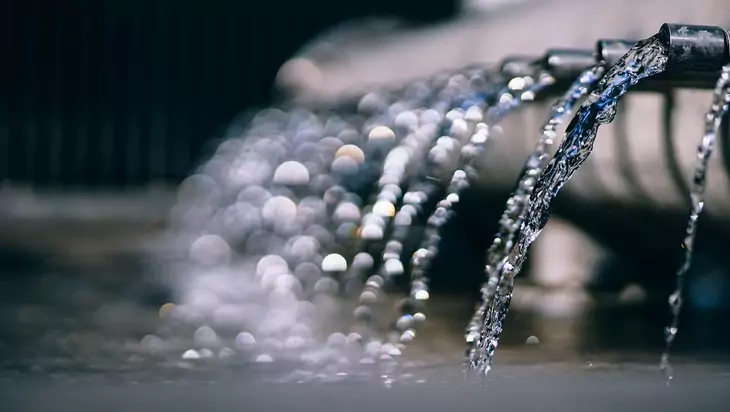 On average, a person needs at least 64 ounces of water in their body per day. If you are highly active, you may need more water. Depending on your fitness level, you may need to increase your water intake as well. Ingesting this much water will keep toxins flushing out of the body and will keep you full so you will not want to snack. It boosts your metabolism, keeping you going through the day. The best part? Water has no sugar, no fat, and no calories!
Ways to Stay Hydrated
Besides drinking water and increasing your intake if necessary, you can find many foods also have a lot of water. Stay away from the caffeine, which acts as a diuretic. Many fruits and meats contain a high amount of water.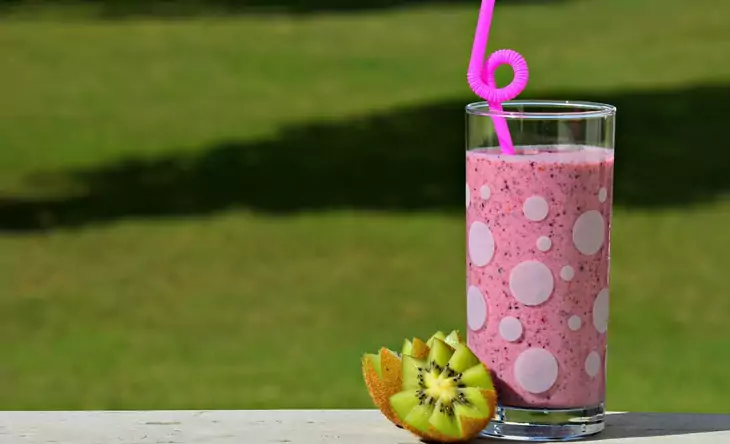 Some great examples of foods that will keep you hydrated include:
Hamburger Meat
Chicken breast (not fried)
Soups, Broths, and Stews
Smoothies
Flavored Water or Sports Drinks like Powerade
Watermelon
Grapes
Real Fruit Juice
Jell O
There are many things you can do to improve your body's hydration level.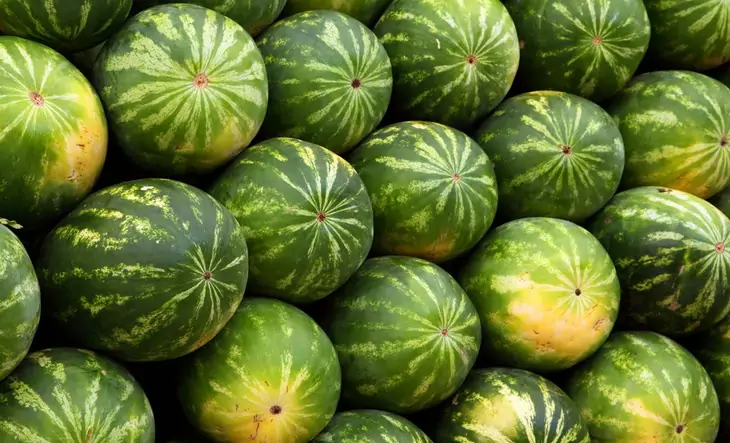 Making small changes like replacing that soda with some water, can help your body work better and less harder.
Here are some ways to improve your hydration level:
If you do not like plain water, you can always eat foods that are high in water, such as those mentioned above.. Some foods can contain up to 90 percent water. While you do want to drink water regularly, you can always add lemon for flavor.
Stay away from drinks that will steal water from your body. These would be the sodas, coffees, and teas because not only are they diuretics, causing you to lose more water when you urinate. If you are already dehydrated or sick, stay away especially from apple juice and prune juice as you will lose even more water in the form of stool.
To increase your water intake, carry a bottle of water with you wherever you go. Whether it is exercising at the gym, working in your office, or driving your car, keeping water nearby will allow you easy access to hydration. See our useful article on the best hiking water bottle to keep your water while you're on the go.
If you are flying, you may notice that your mouth feels dry. The air in the cabin dries out your body. Drink water before and during your flight so you do not feel this way. During this time, you should also avoid soda pop and alcohol while you are in the air.
Stay away from any "water diets" that claim to help you lose weight fast. Drinking too much water can be dangerous. Not only that, but your body can only absorb so much water before it just goes straight to your bladder. You will not burn fat doing a water diet.
Water is hard to digest when you are eating it with a meal. It also dilutes the digestive acids. If you do want to drink water with your dinner, try drinking sips of room temperature water. Drinking ice water will slow the digestion process.
As we said before, drinking two glasses of water when you wake up can help jump start your body for the day. It keeps your body in balance and allows your mood to improve. This is definitely a must when it comes to hydration.
Lay off the carbonated water as it only makes you burp. The gas from this will make you feel full in the stomach, which means you will not drink as much as you would with regular water. If you cannot live without a little fizz in your drink, you can always put some seltzer in your water.
You can lose weight by drinking more water. It can help to burn calories and can help you feel full between meals. Water will flush the kidneys and release toxins from your body, as well as some fat. If your kidneys are in great shape, the rest of your body will improve.
What Causes Dehydration?
There are many things that can lead to dehydration, namely lack of giving yourself water for your body. If you do not ingest water, you can die within days. Some foods can cause dehydration as well.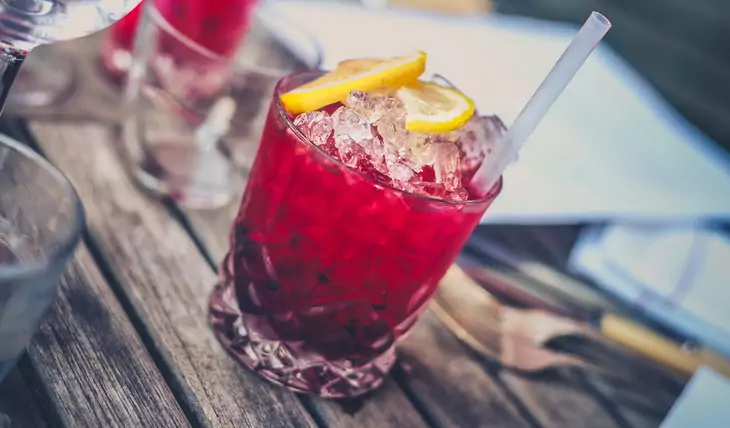 Below are 9 foods and drinks that can dehydrate your body.
White Asparagus:  This vegetable has aspartic acid, which affects the kidneys, depleting water from your body. This will, in turn, cause you to be dehydrated.
Alcohol: Since alcohol is a diuretic, it will make you need to use the restroom more. Thus, you are losing water from your body. Too much alcohol will cause a hangover, leading to a headache, because of lack of water. If you do drink, try to drink water as well to keep yourself from a hangover later.
Cured Meats: Because of the high amount of protein and salt in cured meats, your body will lose water. It is recommended to drink water along with your cured meats to ensure the salt does not dry up the water within you.
Coffee: If you drink just one or two cups of coffee, you do not have to worry about it dehydrating you. However, if you drink a lot of coffee, it dehydrates you like alcohol does because coffee is also a diuretic. Plus, the caffeine is thought to speed up the process of dehydration.
Soy Sauce: We all like to add a little soy sauce to our rice now and then, but it does contain salt, which will soak the water up from your body. In 2013, a girl almost died from drinking a quart of it and it gave her an imbalance of electrolytes, causing dehydration. If you use it a lot, though, you should drink some water along with it.
Bouillon Cubes: Used for making soup, bouillon cubes contain a very high amount of salt, which aids in dehydrating you. Essentially, when it is used in soup, you are drinking flavored salty water. Even though water is used in the process of making soup, you will still need additional water to stay hydrated. If you are sick, you will want the extra fluids so water can replenish your body.
Popcorn: High in sodium, popcorn can cause you to feel very thirsty. Many like to drink a soda with their popcorn, especially in the theater. Try to replace that soda with water or flavored water to gain some fresh water for your body.
Fried Foods: French Fries. Cheese Sticks. Fried Chicken. If it is fried, it is going to dehydrate you. Fried foods and processed foods usually have a lot of salt, which can be over your daily intake amount. Avoid these foods or eat sparingly. Always replenish yourself with some water after eating these foods.
Sugary Drinks: Many sodas or juices contain a high amount of sugar, which are acidic as well. While they may be tasty, they are sucking water right out of your body. In turn, all of your organs are working harder to process the sugars, and your body has lost water. Cut back on the sugary drinks, by including more water within your daily diet.
What Happens to Your Body without Water?
Dehydration will occur when you do not have enough water in your body. You need to replace the water throughout the day to keep your body functioning properly. To make sure you are properly hydrated, see our article oh how best to maintain proper hydration.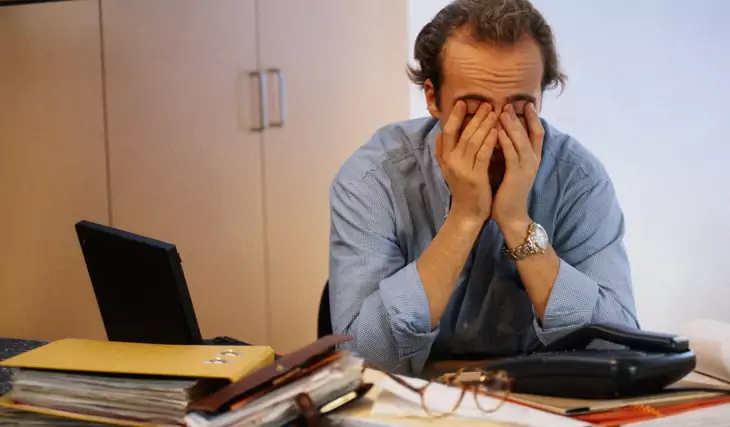 Some signs that you are being dehydrated include:
Dry mouth
Feeling tired
Headache or dizziness
Muscle cramps
Dry skin
Constipation
There are more signs if you happen to be severely dehydrated, such as:
Irritability
Sunken eyes
Fast heartbeat
Fever
Little to no urine
Low blood pressure
There are more signs, but those are the major ones. The major causes of dehydration are: frequent urination, sweating, vomiting, diabetes, and diarrhea.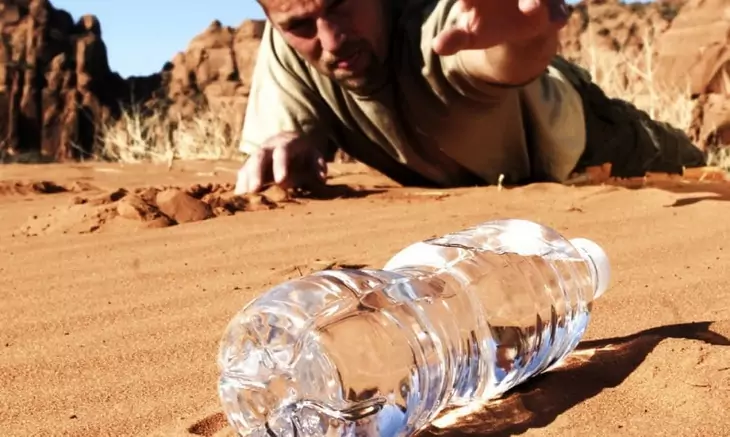 Nobody is immune to dehydration and it can affect you more, and this is especially true for certain people like:
The elderly
Sick people
Infants
Diabetics
Alcoholics
Those with adrenal gland disorders
Those with cystic fibrosis
The elderly are more likely to become dehydrated because as a person ages, the thirst mechanism in the body is not as strong. Therefore, they will lose water faster. If an elderly person has dementia, they will experience dehydration and the need to stay on top of their water consumption. Infants and small children are at risk of dehydration because their little bodies go through water faster, so they need to be sure to get water regularly.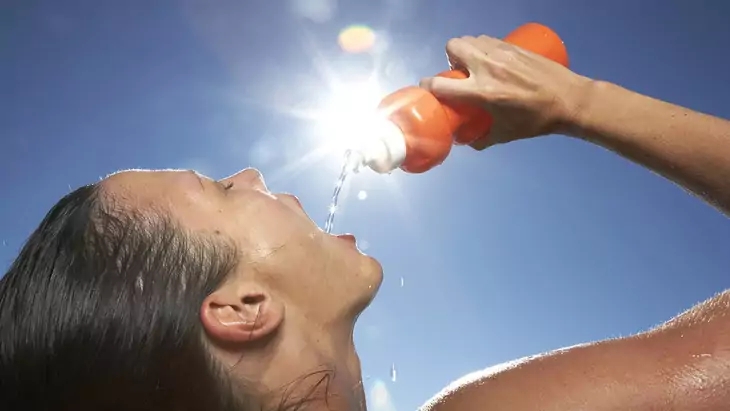 While a person can live up to 3 weeks without food, the body can only go 3 days without water. Survival experts, stick by the Rule of Threes: You can live only 3 minutes without oxygen. You have 3 hours to find shelter in a harsh weathered environment. You can live 3 days without water, and you can live 3 weeks without food. There have been cases where people have lived a week without water, but those are rare. Since the body is nearly 70 percent water, you can see how essential it is for living.
Read our important article on how to keep your body hydrated for more information.
Best Time to Drink Water
Believe it or not, there are times in the day that are better for drinking water, as well as a few guidelines that will help your body get all of the water it needs.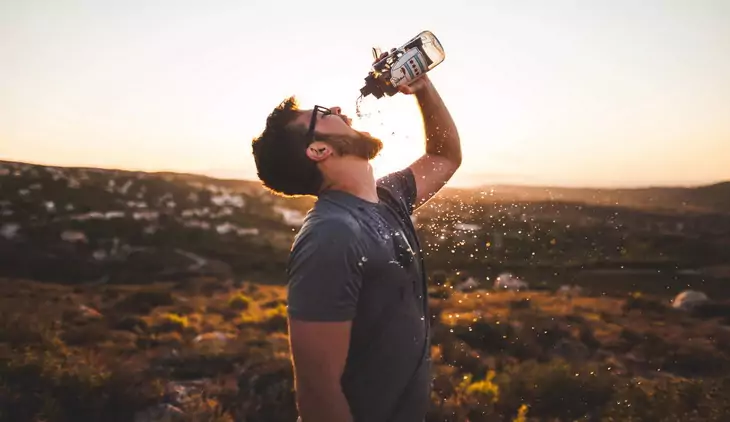 So, when is the best time to drink water?
Drink 2 glasses of water upon waking up. This helps to wake up your internal organs and get them ready for the day.
Drink 1 glass of water a half hour before any meal as it helps the digestion process.
If you are taking a bath, drink 1 glass of water to keep your blood pressure down.
Before going to bed, it is recommended to drink 1 glass of water for heart health. This aids in preventing a heart attack or stroke.
Another trick is, after drinking the 2 glasses when you wake up, you can brush your teeth and eat about 45 minutes later. From there, eat your breakfast and do not eat again for another 2 hours. This helps water to process through your body more efficiently.
Best Ways to Drink Water
There are three great ways to drink water and keep yourself healthy:
Drink at a slow pace. Keeping a steady pace when drinking water will keep you more hydrated than if you were to down a whole bottle in just a few moments. This is because your intestines can only take so much water at once. If water moves too fast, you will lose it through urination, instead of it being absorbed into your body.
Drink water with some lemon! Lemon has many health benefits as you will see below. You will feel more energetic and your body will be able to digest food better. Using a water pitcher that has an infuser will allow you to infuse your water with whatever fruit you want and the fruit will pour into your glass with the water.
Timing is key for drinking water, as we stated above. Knowing when to drink water will allow you to better absorb it giving you more energy and releasing more toxins. Drinking water is simple if you have some next to you at all times. You can use a tumbler and fill it wherever you need to, at school, at the office, or at home. Drinking as you eat will slow down the digestion process, as some people think.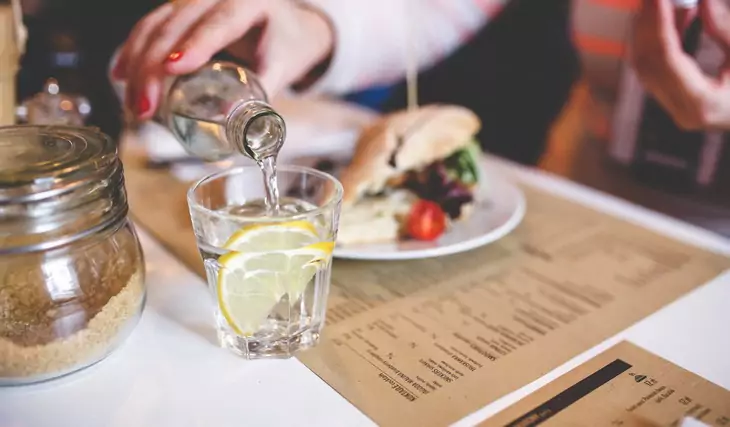 Add a Little Lemon
Lemon is not only for enhancing your water with taste, but it can do wonders for your body. Here is how:
Lemon keeps you alert and full of energy because it contains potassium. This helps nerve function and brain function, and it reduces stress.
Lemon boosts your immune system with Vitamin C. This helps the body heal and helps to break up phlegm if you are sick.
A little lemon in your water will keep you not only hydrated but will not hold onto fat cells. They also absorb nutrients.
Since lemon has Vitamin C, your skin will produce more collagen, which keeps wrinkles at bay.
Lemons have pectin fiber, which keeps your metabolism regulated. This can help you lost weight and curb craving.
The liver loves lemons because it helps produce enzymes for your body. The liver works better and the bile helps in digestion. It also keeps toxins flowing out of your body by urination. Plus, lemons help bowel movement regulation.
Wrapping it up
Water is our life, truly. We need to take care of our bodies by drinking an appropriate amount each day. This lessens our risks of heart attacks, strokes, and sickness. It keeps your skin beautiful and helps boost your mood. Without water, we cannot survive. Hopefully, you have learned many things about water and can improve your daily regimen. Thanks for reading!
Make sure you take time to read our article on how water intoxication can be harmful for everyone.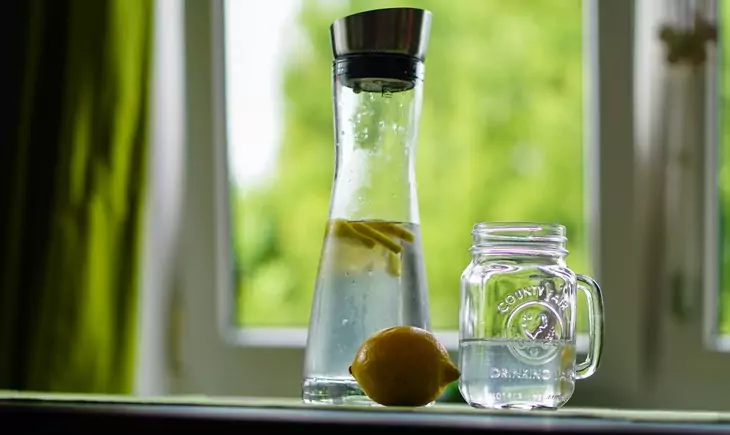 Did you learn a lot about how your body takes in water? What is your daily water regimen? Please share your thoughts with us in the comments!