Spending the adventurous moments in the fluctuating outdoor temperatures and climates requires a proper planning and preparation in terms of insulated clothing or camping sleeping bags. From warm clothes to warm sleeping bags, these are the necessities that one should have in order to survive the inclement temperatures outside.
But then, what would you do when faced with the choice between synthetic and down insulating material? That's not an easy choice to make unless you're well-informed about the cons and the pros associated with each choice. We've provided the Primaloft vs Down review to help you select the best insulated fabric.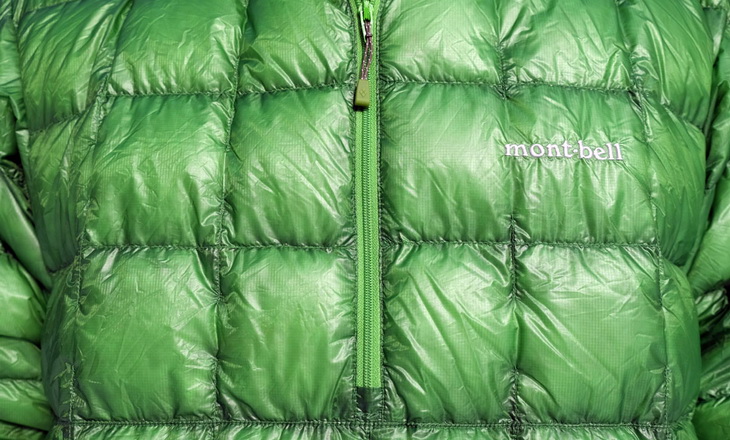 The bottom line with regard to the choice between synthetic and nature's best Down is that no perfect answer applies to everyone. The choice solely depends on a personal preference of the wilderness destinations as well as the climatic and temperature conditions one wishes to hike or camp in. But we also have to take into account that there are various models of Down garments as there are different types of synthetic insulating materials. We will unfold such conditions and recommend the best insulating material between Primaloft and Down for such a condition. Let's start by differentiating these insulating materials.
What is the difference between the Down and Primaloft?
The difference goes down to how these insulating materials were manufactured, and how performing are they in providing the wearers with, among others, warmth and comfort properties. We are comparing the man-made and the natural insulating material here. The victory might be obvious to others, but it's not always the case that nature's best materials can be all-in-one because there are some drawbacks as we will see below.
Primaloft insulating material
Primaloft is one of the best synthetic insulating materials, and it is characterized by ultra-fine microfiber. The ultra-fine fibers of this material are incredibly soft and lightweight. As a result, they provide the best warmth and comfort that mimics that one of the Down material. The other unique feature of Primaloft is its water-repellent feature that helps one to survive the snowy mornings in the mountains.
Many outdoor apparels such as the blankets, footwear, pants, hand-gloves, jackets, and the sleeping bags feature the Primaloft as the main insulating material. To know more about this insulating material, you may visit its manufacturer site.
Note that there are numerous synthetic materials characterized by their features. Nonetheless, their main aim is to emulate what the Down does. Primaloft, for instance, has evolved in the mid-80s as a response to the military requests to produce an alternative for the Down that can retain its loft and warmth in damp and wet climate conditions.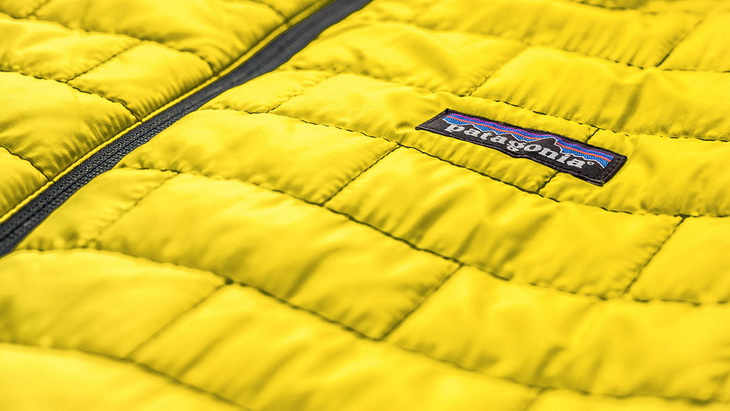 Today, this material prevails in many clothes, sleeping bags and outdoor shoes due to its lightweight, warmth, compressibility, water resistance, and comfort. Some people are opting for such materials due to their affordable prices and unshakeable warmth in wet conditions. However, that doesn't mean that it is the best as compared to the Down-filled outdoor apparels. It depends on the conditions.
Down insulating material
The Down insulating materials come in different Fill Power ratings and grades. Generally, Down material has been derived from ducks and geese as the animals that dwell in the water. These animals, nature made them to withstand the harshest temperatures in water. As a result, humankind has seen that as the advantage to use their undercoating as Down to integrate into numerous garments to enhance insulation. Contrary to popular belief and perception, Down is not derived from the feathers of these animals but, their undercoating fibers.
Down has various Fill Power ratings, which are basically measured in cubic inches per volume. For example, you might a jacket with 550 Fill Power. Such jacket will be more insulated and warmer than the one with 350 Fill Power. The quality of the Down is tied to the Fill Power rating. The higher the rating the best the warmth-to-weight ratio and the more expensive it is to secure such garment. For ultra-hikers, higher ratings are the best companions, even though they are quite expensive.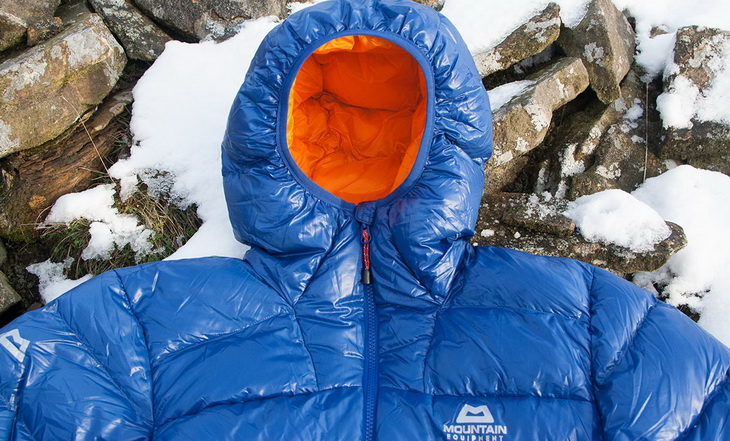 The tiny air pockets of the Down play a significant role in providing an unmatched insulation and warmth as compared to the synthetic garments such as the Primaloft. The trapped air space makes Down a super hero of insulation in many clothes and sleeping bags. That's why a lighter Down-filled fabric is warmer than a heavier synthetic fabric. Moreover, the Down is more durable and compressible.
The above descriptions should now give you clue that what are the key differences between these insulation competitors. Let's compare some of the key features that are prioritized for outdoor dwellings below. These are durability, water resistance, comfort and weight.
Features of outdoor dwelings
Durability
In terms of durability, Down-filled fabrics are more advantageous. Synthetic fabrics, on the other hand, gradually lose the ability to rebound when compressed after numerous uses. Their fibers tend to lose quality. Down, if well cared for, it can last you for many decades while enjoying outdoor activities.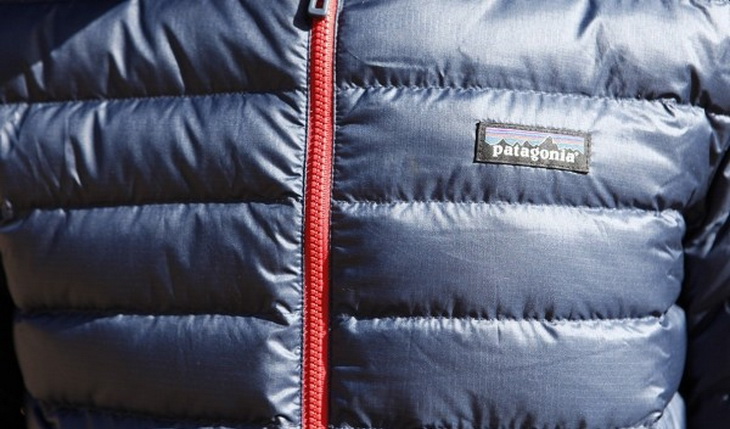 It is important to know how to care for such fabrics to extend their durability. Nothing synthetic seems to have more durability than natural fibers. But, you must invest for the high-loft goose Down if you want to enjoy more durability.
Water resistant
Some Down materials are not hydrophobic, and as thus the synthetic materials emerge victorious over them. Manufacturers can coat the Down fibers with water resistant features to enhance the waterproofness. In nature, Down performs poorly in water-resistant feature than the synthetic Primaloft. It is better if you avoid rainy days because Down takes long to dry and it performs badly when wet.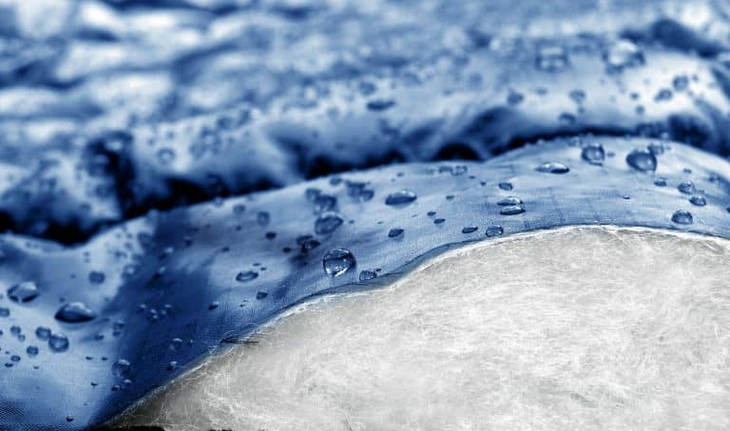 Primaloft, on the other side, performs well with water resistant properties. It is made of polymer fibers that are coated to repel water. The tiny fibers of the synthetic fabrics do not absorb water the same way that Down fibers do. So, for waterproof qualities, Primaloft jackets emerge victorious.
If you plan to go for skiing or hiking in areas that are frequented by rain, you better consider the Primaloft because of its superb water resistant feature and its ability to retain its loft and insulation even when wet.
Comfort
In terms of the comfort, Down is unrivaled by the Primaloft apparels. But we have to agree that the less-loft duck Down can be challenged by the Primaloft when considering comfort. Primaloft is also made light and warm to help you survive the cold temperatures. Its fibers are soft and bring more comfort. But if you compare it to the high-loft goose Down, it will be overcome.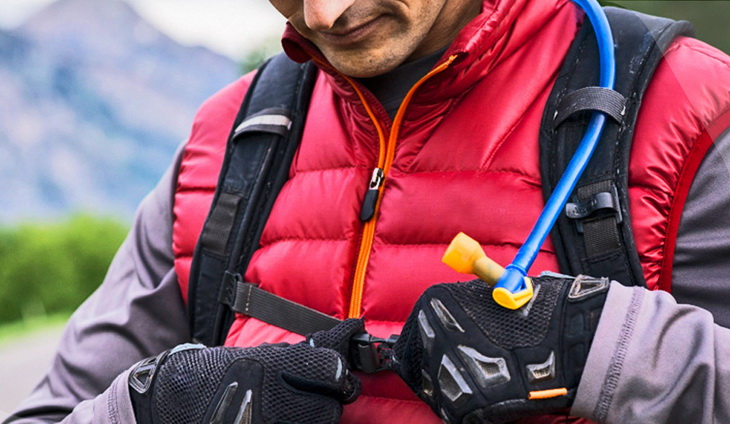 Nothing compares to the feeling of being wrapped in a light and soft jacket or sleeping bag made of, for example, 850 Fill Power Down. But that comfort comes with a hefty price incurred to secure it. It is however a good investment.
Weight
This should be obvious that Primaloft materials cannot be as lighter as the high-loft goose Down because they have unmatched warmth-to-weight ratio. The higher the Fill Power of Down the lighter the weight. For ultralight outdoor devotees, high-loft or standard goose Down is a great and an ideal choice because it can pack small and can be compressed easily. If you plan to pack your Down-filled sleeping bag, it will be a cinch to compress and fold it in a stuff sack for long distance travels.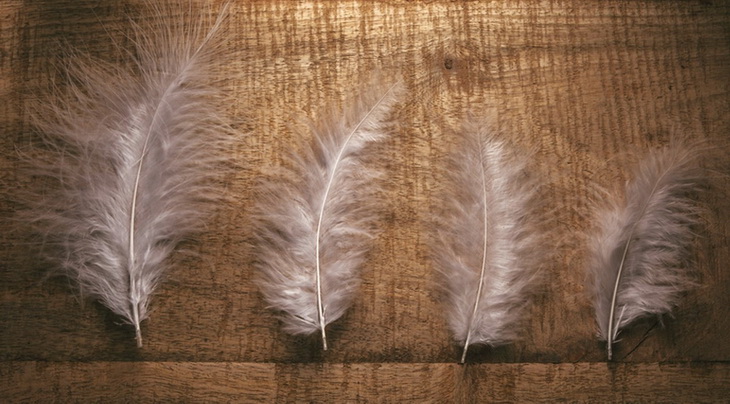 On the other hand, the synthetic Primaloft isn't as light as the Down is. But it is still comparably light when we consider other synthetic garments. To provide more warmth, more volume is needed for synthetic materials. But you can still consider Primaloft even if you're an ultralight hiker.
Breathability
Breathability is important in order to regulate the moisture between the fabric and the body. Down is also considerably breathable in that regard. It can allow perspiration to escape the body. But then it depends on the Fill Power rating. On the other hand, Primaloft is designed to be breathable as well and perform well in treating moisture when compared to Down.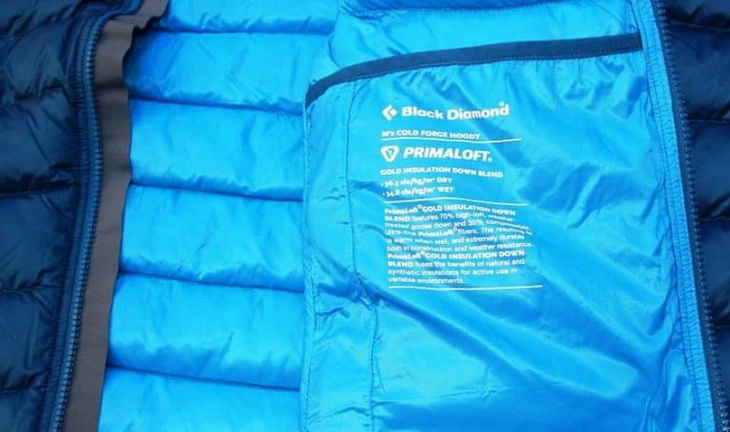 Note that too much sweat is bad news for the Down fabrics because the micro-fibers absorb that sweat and it will take longer to dry. Once damp, it may lose its insulation and loft ability. The Primaloft will dry faster after letting the moisture escape through its pores. So, if planning to undertake any outdoor activity that is intensive and results with too much perspiration, synthetic fabric is the best choice.
These are the paramount features that help one to differentiate the capabilities of the Down and the Primaloft. They will help you take an educated decision that which outfit will be most helpful. We will help you decide below.
Which one is the best insulating material between Primaloft and Down?
In actual sense, it isn't easy to declare either Down or the Primaloft as the best one generally because of the variable features they have. For instance, we cannot recommend using the Down-filled jacket/pants in damp or wet conditions, knowing very well that they perform badly. Let's discuss their advantages below to help decide on your own.
Primaloft insulating material advantages
Performs well in wet areas → you can survive well in wet areas amid the morning dew or the downpours in the wilderness with the water-repellent feature of Primaloft jackets or sleeping bags. As already substantiated, the polymer fibers do not absorb too much water as does the Down material. As thus, it can take about an hour for a synthetic fabric to get dry completely after being rained on.
Retains warmth even when wet → even when wet due to too much sweat or during snowy day, you can still rely on the insulation ability of Primaloft to keep you warm. The Down loses its grip of power in wet conditions. The comfort and the warmth are affected until it is dry again after a long time though.
Breathability → in addition to performing well in ventilating the moisture, the Primaloft is highly breathable. Because its fibers do not absorb too much moisture, more of it escapes through. So if you like biking or skiing when you might end up sweating a lot, the Primaloft can be best suitable for such activities.
Less Expensive → If you are on budget, Primaloft garments may be the best selections for you. They are relatively cheaper than having to spend hundreds of dollars on high-loft Down. However, remember that Down is the best insulator all in all, except in wet conditions.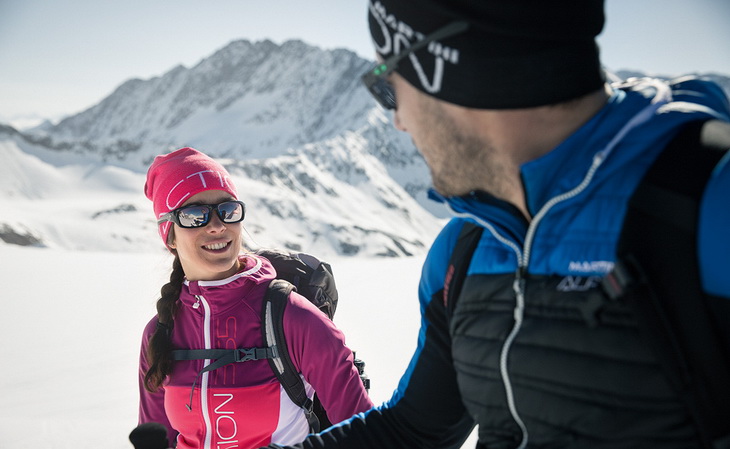 Down insulating material advantages
A higher and incredible warmth-to-weight ratio → Down-filled garments are generally lightweight compared to their insulation counterparts. The higher you go with the Fill Power, say 850 FP, it is the lighter you go, and that comes with high performance and consequently higher prices.
Incredible comfort → synthetic materials, Primaloft, are not a match to an incredible comfort and loft offered by the Down materials. Natural supersedes synthetic fabrics with the fluffy softness.
Compressible → Down is highly compressible compared to the Primaloft. Primaloft is also compressible, but may not last as long as the Down does. As times goes on, Primaloft compressibility fades away, whereas you can spend decades with a high quality Down still being compressible.
Water resistance → some Down fabrics may be made to be hydrophobic whereby the water resistance is enhanced. In general, high performing synthetic fabrics such as the Primaloft can be more water resistant than Down.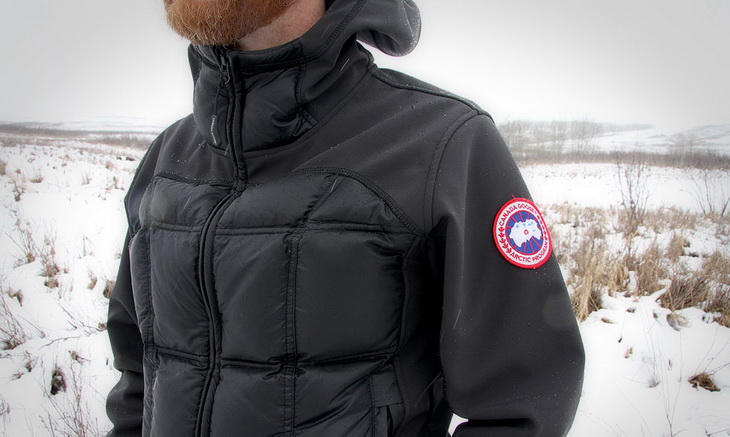 Given the above advantages, it transpires that Primaloft can be best suited for the conditions that are frequented by rainfalls due to the fact that it dries quickly if wet and has top notch water resistant feature. It is also performing well in treating moisture in case you perspire massively. The Down cannot overcome the wet conditions. Instead, it will get wet and then dry after a long time. The ultrafine microfiber of Down absorbs water. But note that there are various grades and ratings some of which perform well.
If you plan to go to dry places that are extremely cold, the high-loft Down is the best choice. It has the warmth you will need to survive such conditions in the wilderness. The micro-fibers can absorb your body heat and then keep you warm no matter how inclement the climate or the temperatures are. But should it rain, you better run for cover in your camping tent. Read our piece on the best down sleeping bags for the harshest winter conditions for more information.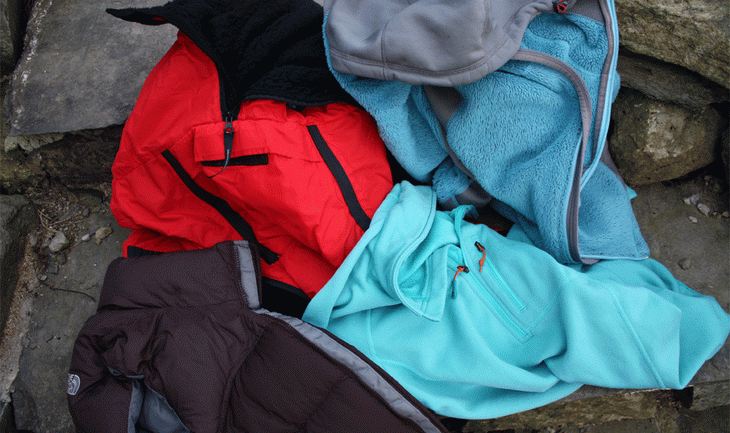 So, actually, there isn't the best insulating material between the Primaloft and the Down. It only depends on your preferred conditions. If, for example, you go for skiing or backpacking in snowy conditions, go with the Primaloft because it dries quickly in case you get wet. If you go to dry areas that are extremely cold, go with the Down because it has the best insulation properties but fail to retain them in wet conditions.
Additional Tips
Whether you buy the Primaloft or the Down, you need to care for them in order to extend their durability. You can machine wash or machine dry the Primaloft garments with ease. But just beware of the strong detergents as they might degrade the waterproof coatings on the polymer. The best way is to follow what the garment label says. Many come with the care and washing recommendations. Nonetheless, no matter how frequent you care for it, it will fade in quality eventually than the Down.
To care for the Down, preferably use mild-detergents or Down-designated treatment products. Surely the manufacturer can help with such recommendations. Check the label of your garment. A well treated Down jacket or sleeping bag can last you many years to come, as does the duck and the goose. After washing it, put it in direct sunlight for quick a dry time. But do not wash it frequently. For tips on how to effectively clean your down sleeping bags, see our previous article to learn more.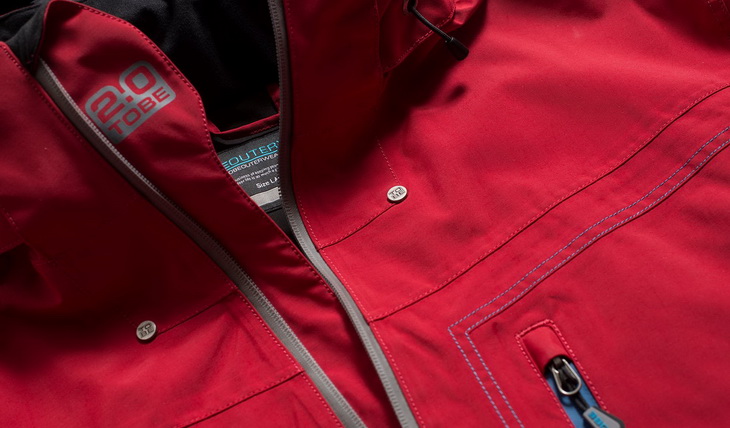 If you know that you are going to hike or camp in the downpour-frequented backcountry, it's best if you take your rain-shell with you and then use the Down or the Primaloft as the under-cover for warmth. Exposing your jackets to too much of rain can prematurely deteriorate its quality. You'll never go wrong with the best hardshell jackets as reviewed in our other article, so check it out.
The Down is not hypoallergenic especially if you opt for the low quality Down such as the duck Down with low-loft. It can accumulate dust particles that can affect you. Primaloft is hypoallergenic. We recommend that you invest a lot in high-quality goose Down for better results as always.
Wrapping up!
From our review, it emerges that there is an obvious winner between high-quality Down and Primaloft. They all excel in different conditions. But in overlapping conditions such as the dry weather conditions, Down takes the lead with its superb insulating capabilities. The Primaloft was basically designed to mimic the geometric structure of Down.
The main advantage of the Primaloft is the best treatment of moisture and retainment of its loft and warmth when wet, whereas Down fails to. But then Down is for the ultra-hikers whose priority remains to be the best warmth-to-weight ration. With synthetic materials you will need a heavy garment to get the best warmth equivalent to the Down.
But we guarantee you that once you know the properties in full like we discussed above, you will be well positioned to take an educated decision. Primaloft is available in many outdoor apparels such as the trousers, gloves, sleeping bags and jackets. The same applies to Down. But when selecting Down-filled garments, you must take note of the various Fill Power ratings as well the grades. For example, a garment that says 85% goose down means that 15% of feathers was not removed during the manufacturing process. Rather look for 100% goose down for effective comfort and warmth. To further see the difference between down  and synthetic sleeping bags, do read our informative article by clicking on the link.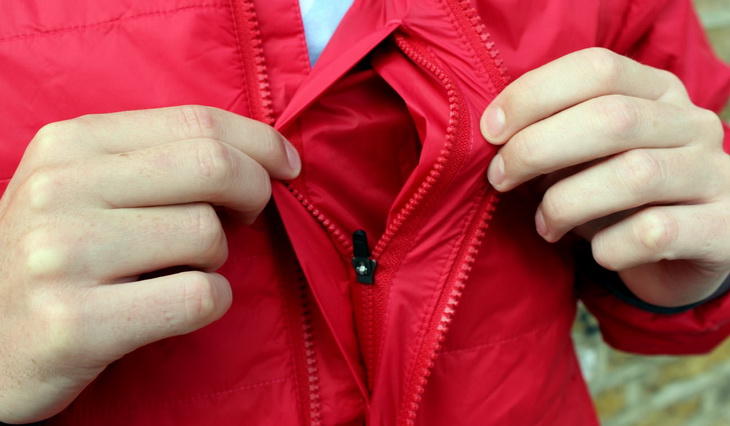 At the very end, all we can say is that we hoped that you liked our article and found it to be interesting and informative, and that you will share it via social media. Of course, if you have additional questions, don't hesitate to ask them in the comments section below.