Preparing for your expedition such as alpine climbing, mountaineering, ice climbing, skiing, biking or hiking can be daunting when faced with the choice of cold weather jackets to keep you warm and dry. As outdoor enthusiasts, we do not want to be discouraged by harsh climates to enjoy our activities. The most important consideration is to be well dressed up so that we are never affected by the extent of bad weather. In a practical sense, there's no bad weather, only the lack of choosing the best hardshell jacket.
Many people unknowingly opt for jackets that do not provide comfort to them or protect them against the rain precipitation or harsh storms. The key to enjoying any outdoor activity is to find a hardshell jacket that is fully featured to serve its purposes. As implied in the name, these jackets are hardshell in functionality when protecting you in cold weather conditions.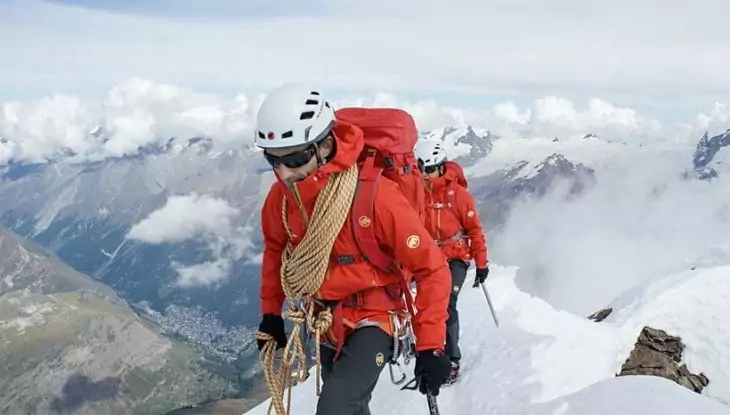 They are specifically designed to withstand a wide range of weather conditions, thus enabling the wearer to undertake any outdoor activity without worrying about water soaking in. To enhance the functionality of these jackets, manufacturers have competed in the design materials as well as extra features to put the smile to the customers. Otherwise, many customers will be annoyed after their purchases due to the failure of the jackets in withstanding the harshest climates.
The alternative to hard shell jackets seems not to materialize or to exist. Softshell or rain coats, for example, can serve only a portion of the functions of a hardshell jacket. The existing similarity between a rain shell and a hard shell is that one of waterproof and probably durability. Rainshell is, however, underprivileged with breathability. In order to release the sweat moisture from your torso, you need a breathable membrane to achieve that.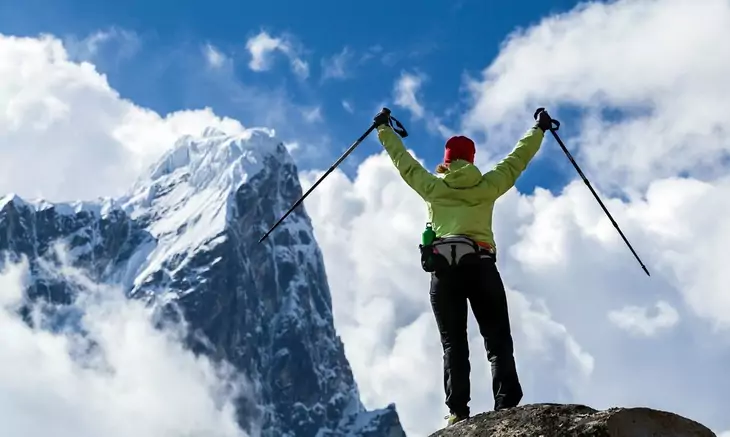 The softshell, on the other hand, are not as competitive as their counterparts in waterproof but in breathability. They are basically for warm weather conditions, not freezing cold weather conditions. Having deciphered these differences, hardshell jackets are a must-have for any enthusiast and survivalist in the wilderness.
We have seen the need to step in and help you unfold the best shell jacket. Before we give you the best names in our collection, we enlighten you with the foremost features that you should look for when purchasing these jackets.
Our Top Picks
Features to Consider Before Buying
Knowing the features of the hardshell jackets helps in evaluating their performance. Each and every jacket comes equipped with varying features. For instance, you might find some having underarm ventilation whereas others do not. But they have in common waterproof qualities as the main feature.
What would be the influence of buying a hardshell jacket wherein water will just permeate and soak in? Absolutely no need to even waste money on such a jacket. To help you select the best product, we have highlighted the important features such as weatherproof/waterproof, breathability, weight, and mobility.
WEATHERPROOF/WATERPROOF
This is undeniably the most important feature that exists in all the hardshell jackets we have reviewed in this article. Each jacket has its own membrane material and each has the extent to which it repels water. The best jackets have proven to be the best Gore-Tex jacket.
It gives optimal protection against extreme harsh weathers and the heavy downpours. There are different fabric membranes embracing the same waterproof and weatherproof feature. In maximizing the waterproof feature, a DWR (Durable Water Resistant coating is often used. The coating in combination with the membrane reinforces the waterproof quality of the jacket and also enhances breathability.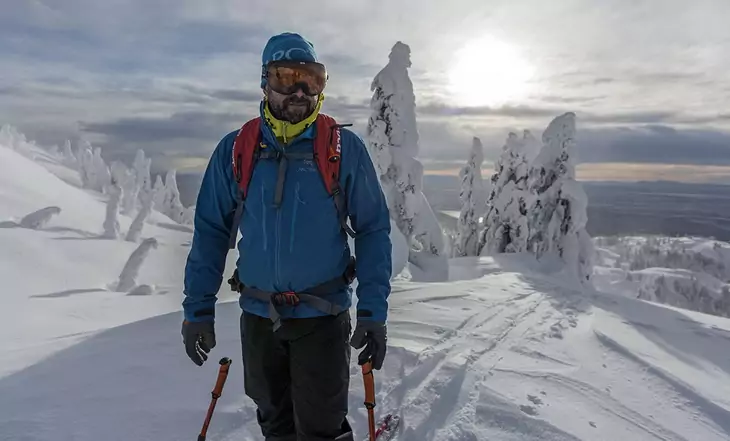 But bear in mind that the coating wears out for prolonged uses. It is, therefore, important to always replace it if you see a sign of it wearing out. The sign could be seen by decreased breathability, more especially when more moisture from your sweat is being trapped inside.
It is, therefore, important to consider a DWR coating as a priority in selecting these jackets. All you want is a jacket with advanced breathability. When it rains, the coating repels water from penetrating the membrane to the inside of your jacket. It also helps moisture from inside to escape so that i5t can evaporate outside to help eliminate wetting the inside when you sweat.
BREATHABILITY
As highlighted minimally above, breathability is of paramount importance in a hardshell jacket. If you plan to do a vigorous outdoor activity like running on mountains in cold weather, you may sweat heavily when wearing these hardshell jackets.
Most of these jackets come in 2 or 3 layers, meaning your torso will be kept very warm. But the resulting sweat moisture will make the inside of the jacket wet. This necessitates the need for a breathable membrane.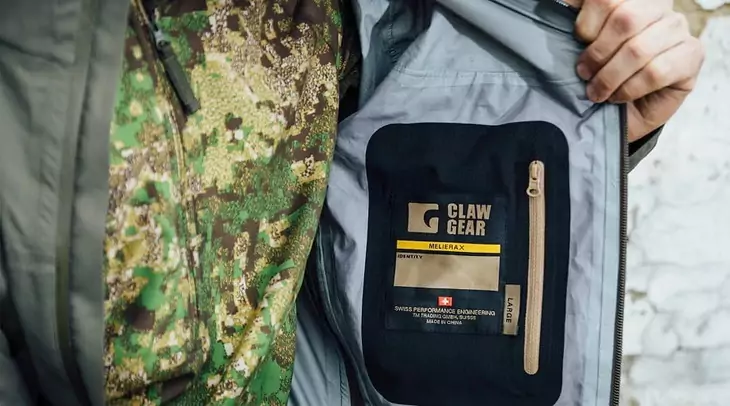 What does a breathable membrane do? It helps in releasing the moisture from inside to evaporate outside. If you know that you sweat too much after undertaking intensive exercises, then this feature of breathability is more important.
It will leave your body refreshed and dry while at the same time keeping it warm in harsh climates. Waterproof and breathability qualities are not to be overlooked for any outdoor expedition. Lack of breathability will expose you to a wet inner liner.
MOBILITY
The mobility of a hardshell jacket is also one of the important features to consider. You don't need a jacket that is immovable when bending your body. That will be inconvenient. It needs to be supple in everything you do, whether you bend down or run. In a nutshell, it should be athletic-friendly and fit well.
Normal jackets when you lift your arms, the sleeves roll down to your arms. If that is the case with winter jackets, they will expose your arms to a harsh weather that is adversely dangerous to your health. A hardshell jacket has to have fixed sleeves. Fortunately, Velcro is used in most jackets to achieve this. It gives you the comfort of lifting your hands without the sleeves rolling down.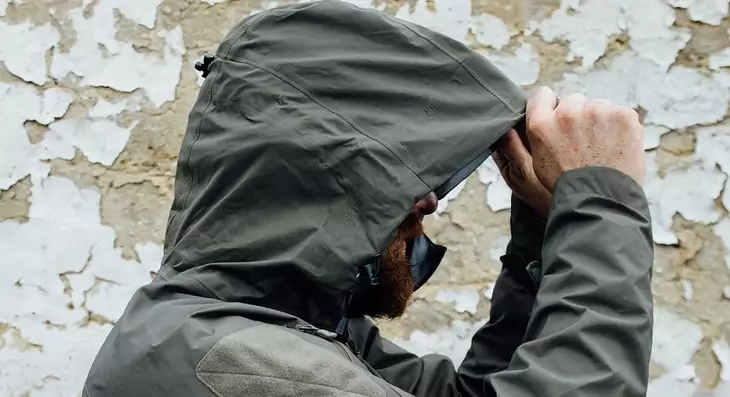 The another feature that contributes to mobility is the hood. We want a hood that is helmet-friendly and adjustable. You should be able to turn your head sideways without being obstructed by the hood. Also, the cords used to adjust the hood must be well-positioned not obstruct your eyesight.
The helm as well contributes to mobility. It shouldn't be above the waist height. Manufacturers use soft membranes to aid with mobility to wearers. You wouldn't want a hardshell jacket that disables you to climb mountains or to jump in ice-skating.
WEIGHT OF THE JACKET
Our last considered feature which is equally important is the weight. Some manufacturers have told us about the weight of the jackets that helps us in selecting compact designs. The facts that heavy and overweight jackets are more suitable are anecdotal. The determining factor is the material used in designing the jacket. Light materials are being commonly used in line with the preference of many outdoor activists.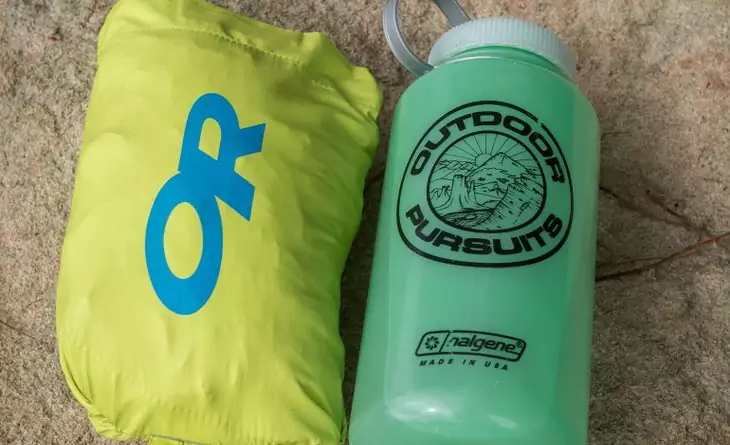 Mountain skiing, biking or hiking with heavy jackets will only make your expedition inconvenient. In other instances, you will be facing dry weather conditions. That means you will have to pack your jacket in your gear. Heavy jackets are not pack-able. It will be a strain on your body traveling with heavy a camping or hiking gear.
Also equally considerable to weight is the size. Make sure you take the right portable size. Large jackets will inconvenience you the same way that heavy ones do regardless of them being lightweight. The jacket shouldn't have too long sleeves. Obviously, you will want to use your hands. Uncomfortably long sleeves will be a disadvantage.
OTHER FEATURES
Other mini features, although predominantly important, include the number of pockets and their positioning, underarm ventilation and the zips. The hardshell jackets in our collection are zipped in the front and on the pockets. The zips are also watertight ensuring that you stay dry. If you are accustomed to storing electronics in the pockets, then the waterproof zips will safeguard them.
The hand pockets should be well-positioned in a way that you will be able to warm your hands. There are chest pockets to easily store your valuable electronics. Also notable are the interior pockets, but most are not zipped.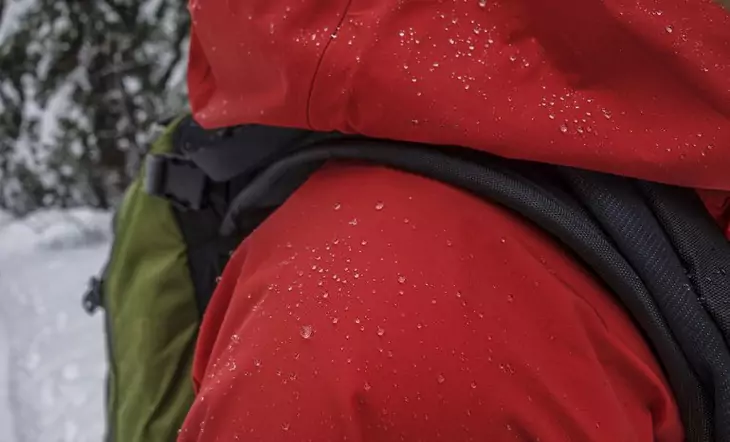 Underarm ventilation is as important as breathability because it helps to release sweat moisture. We know that armpits are most susceptible to too much sweat due to increasing heat when we wear warm jackets and do vigorous exercises or activities. Having this feature in place plays a great role in preventing moisture from building up inside your hard-shell jacket.
Having told you about the foremost features that help in selecting hardshell jackets, we now delve into individual jackets deemed the best on the market. We have sought to detail out the important features of each product as well as the price range.
Top Product Reviews
Below are the top product reviews for the best hard shell jackets on the market! Take a look at all of the features that each one has and see which one works best for you!
WESTCOMB APOC 
Price: $313 – 520
Weight: 1.7 lb
Dimensions: Not disclosed by the manufacturer
Specific features:  100% polyester, Polartec NeoShell, vent zippers, articulated sleeves and elbows, internal media pocket
Best use: Mountain skiing, alpine climbing, mountaineering, biking, hiking
Description: With this Westcomb Apoc Jacket, you are guaranteed a waterproof feature to shield you against snow or precipitation. This waterproof quality is enabled by the feature Polartec NeoShell. It is also weatherproof thus also protecting you from strong winds.
The jacket is made to be breathable in a bid to help release moisture from inside. Many customers, as seen in reviews, are impressed with the breathability of this jacket as compared to its older versions.
Also important are the pockets that are well-placed to fit your hands or securely store your electronics. It comes in different eye-catching colors with each jacket having an adjustable hood for further protection.
You can find this jacket in Black, Blue, Yellow, and Red. The YKK Aqua Guard zippers hold up when you need them to, and the articulated elbows make the jacket more comfortable to wear. Overall, it is pricey, but those who own the jacket, love it!
PROS:
Well-designed
Waterproof
Breathable
CONS:
Seems to not have an underarm designated ventilation to help regulate sweat moisture.
It is highly priced
Related: If you are going backpacking, you will need a tough one that will stand up to the test of the outdoors. The Osprey Atmos 65 Backpack is made of nylon and features five exterior pockets with zippers and three slip pockets!
Columbia  Peak Power II
Price: Approx. $200
Weight: Undisclosed by manufacturer
Dimensions: Undisclosed
Specific features: Helmet-friendly hood that is adjustable, Omni-dry ultra-breathable waterproof membrane, breathability vents
Best use: Hiking, skiing, alpine climbing, mountaineering
Description: You may climb high mountains such as Kilimanjaro in the comfort of this Columbia Peak Power II Jacket without worrying about getting wet. It has an Omni-Dry technology, which underpins waterproof quality. It's a 3-layer jacket with a breathable membrane to minimize inside moisture.
If you are looking for a jacket to minimize targeted sweat moisture in the armpit, this is the jacket for you with its underarm vents. It outsmarts the Westcomb Men's Apoc Jacket with this underarm vent feature.
Moreover, it has a 2-way zipper that helps regulate the amount of ventilation in case you feel very hot. It further comes with a lapel tab connector that helps unzip the jacket and to fasten it at the chest if you want more ventilation.
Abrasion is the enemy of any jacket, especially due to prolonged usage. Silicone is used to treat the shoulders in a bid to prevent abrasion of pack straps. The hand pockets are finished with laser-cut Invizzip™ zippers. The front zip is watertight to further provide water-repellent action.
PROS:
Waterproof
Well vented
Storm hood
CONS:
Costly
Only comes in two colors
Related: For a comfortable shirt to wear with your jacket, the Columbia Bahama Shirt is made of nylon and is vented in the back!
Rei Shuksan II 
Price: Approx. $125
Weight: 1.16 lb
Dimensions: undisclosed
Specific features: Has a waterproof and breathable shell, 2 flaps-protected chest pockets, 2 interior pockets, adjustable angled cuffs, hood and hem, hand pockets have zips, water-repellent zips, additional venting by pit zips, front zip with a chin guard, seam sealed, wind resistance of 50 mph
Best use: Backcountry, skiing, hiking, ice climbing.
Description: REI Shuksan II Jacket is suitable for various outdoor activities. It has a waterproof membrane that is equally breathable to rid of excess moisture. It is branded with an eVent fabric technology. This makes it more suitable for alpine climbing without being exposed to bad weather elements. Users can enjoy the wind resistance of 50 mph if climbing or hiking in strong winds.
For storage of your smartphones or expensive watches during nature's downpour, you can make use of the 2 chest pockets that has waterproof zips. There are interior pockets too for additional storage. Your hands can be protected from a freezing weather by putting them in the warm hand pockets.
More protection is provided to your head by the adjustable hood that can be taken off in the absence of rain or snow. The torso will further be kept warm by the front zip with is waterproof and weatherproof features. The only downside of the jacket is that the front zip is not 2 way. 2-way zips help in regulating ventilation to the inside of the jacket.
PROS:
Adjustable hood
Many pockets and room for storage
CONS:
Front zipper is not two way
Related: If the weather is chilly, the Columbia Whirlibird Beanie  will keep your head warm! Under $20, this beanie comes in Black and Night Tide (Blue).
Mountain Hardwear Torsun 
Price: $259 – $350
Weight: 1.12 lb
Dimensions: undisclosed
Specific features: Made of 100% nylon, a product of the USA, Q™ Elite 400 3L 100% nylon material, zippered pockets that also provide ventilation, velcro finished cuffs that enhance mobility, waterproof and breathable membrane, air permeable fabric
Best use: Hiking, alpine, climbing, skiing, backpacking
Description: To enjoy alpine climbing or any other outdoor activity, this Mountain Hardwear Torsun Jacket  provides you  layers. It has the Torsun for improved mobility that provides smooth movement for any activity you do. The durability of the jacket is granted by the Dry.Q™ Elite technology.
Furthermore, there is a high-moisture transfer rate to keep you warm and dry without any moisture build-up inside.
The advantage of this jacket over others is its instant breathability. Others will let notice the breathability once your body heat has escalated. The Dry.Q Elite technology provides this advantage of instant breathability.
You can find this jacket in Black, Inca Gold and State Orange. The pockets are also vents, to keep you cool, and they are compatible with various packs and harnesses. The Velcro adjustment on the cuffs of the jacket are a nice touch as well! Users find this jacket comfortable, light and great for wet weather!
PROS:
Comfortable
Dry Q Elite nylon
Waterproof
CONS:
No pit vents
Will not pack into itself
Cannot raise or lower hood
Related: Consider the Mountain Hardwear Yumalino Pant which is made of nylon and has a comfortable waistband. It is given the DWR treatment to keep water away, as well.
Patagonia Refugitive 
Price: $275 – $285
Weight: 1.9 lb
Dimensions: 3 x 8 x 8 inches
Size: Large
Color: Underwater blue
Specific features: Regular fit, hip length, helmet compatible and adjustable hood, fully sealed seams, 3 layer Gore-Tex membrane, 30D nylon ripstop on the body and 40D nylon on the lower arms and upper back, Gore C-Knit lining
Best use: Back country skiing, climbing, hiking and other outdoor activities.
Description: With this Patagonia Refugitive Jacket, you are privileged with a weatherproof and waterproof hybrid Gore-Tex design. It gives maximum protection against harsh climates in your back country climbing or mountain skiing. Moreover, it is lightweight and durable. This makes it possible to pack it nicely in your camping gear.
Furthermore, the jacket comes with great mobility due to its Gore-Tex fabric in the arms and upper back. The Gore C-Knit grid backer technology makes the jacket softer, breathable, and lightweight. The zips, on the other hand, are watertight to protect the inside from wilderness rains.
The another advantage is the underarm vent zips to allow the exit or excess heat targeted in the armpit. And for hand warmth, the hand pockets provide that. You can also store your essentials and zip them with their waterproof zip to safeguard those valuables. This jacket has a regular fit, and has a helmet compatible hood!
PROS:
Made of nylon
Gore C Knit LIning
Sealed seams
CONS:
A little pricey for some people
Not windproof
Related: If you plan on snowboarding, the Picture Under Fluo Pants have adjustable drawstrings and Coremax insulation!
Westcomb Shift Lt 
Price: $368 – $430
Weight: 1 lb
Dimensions: undisclosed
Specific features: Articulated sleeves, made of 40% nylon, 30% polyurethane and 30% polyester, adjustable hood, ,velour lined chin-guard, 1 napoleon DRI pocket, adjustable waist
Best use: Backpacking, back country climbing, skiing or mountaineering
Description: This Westcomb Shift LT Jacket is light in weight to ease your luggage for your next expedition. It gives maximum protection against rain and any harsh weather. As thus, you need not worry about being protected when mountain skiing or doing any activity outdoors.
It features a superior lightweight Polartec NeoShell. This technology ensures that massive amount of moisture is being routed out of the jacket and no water shall penetrate the membrane to the inside. It offers competition to Gore-tex hard shell jackets with weatherproof features.
This comfortable jacket is made with a trifecta of materials; 40% nylon, 30% polyurethane and 30% polyester. Users like the comfort that this jacket offers and that the waist and hood are fully adjustable! Not only that, but the articulated arms make the jacket more comfortable, and you have your choice of several fun colors; Leaf Green, Limestone, Alpine Red, Electric (Yellow), and Black.
PROS:
Chin guard
Made of 3 materials
Adjustable hood and waist
Related: If you are looking for something a little warm, made of fleece, the Merrell Windthrow Jacket is made of polyester and a zip secure arm pocket.
Arcteryx Alpha Fl 
Price: Approx. $400
Weight: 1.4 lb
Dimensions: 3 x 13 x 18 inches
Specific features: Made of 100% nylon, a supple n40p-x nylon, high-performing and lightweight Gore-Tex hardshell, waterproof zips, adjustable and helmet-fit hood1 chest pocket with clip-in webbing loop, removable hemlock inserts with draw cord that protects it from slipping out
Best use: Hiking, ice climbing, mountain skiing, camping in winter
Description: This Arcteryx Alpha FL Jacket features 100% nylon, a plain weave that is lightweight and supple for enhanced mobility.
The 8mm seam tape improves performance with the high-performing Gore-Tex Pro Shell 3L. It assures you maximum waterproof and weatherproof to keep you dry and warm in the wilderness or anywhere you go.
The watertight zips on the front and on the pockets further provide a water-repellent feature to prevent permeability of water through the membrane. The disadvantage of this jacket is its single chest pocket with no hand pockets.
If you are not looking forward to warming your hands in hand gloves, then this jacket may of be for you. Many customers have expressed their dissatisfaction with this shortfall. Other than that, it has great features such as the 2 piece, removable Hemlock with draw cords. The elbows and the sleeves are articulated with Velcro technology for optimum mobility.
PROS:
Comes in various colors
Made of strong nylon
Has a storm hood that is compatible with helmets
CONS:
Ranges in price
May need to order a size larger
Related: You may consider some boots while you are outdoors. The Outdoor Research Crocodile Gaiter are made of nylon and are waterproof!
Outdoor Research Axiom 
Price: $270 – $389
Weight: 1.7 lb
Dimensions: 16 x 15 x 4 inches
Specific features: Made of 100% nylon, Made of imported materials, lightweight fabric, fully taped and breathable seam, greater mobility, waterproof and weatherproof
Best use: Snowboarding, backpacking, climbing, hiking, running, mountaineering
Description: Enthusiast alpine climbers are guaranteed a lightweight and superior weatherproof winter hard shell with this product. Outdoor Research Axiom Jacket is well-designed and engineered to withstand extremely cold weather conditions in the wilderness.
From the hood to the exterior shell, it is featuring water-repellent qualities. Should it rain, you are in no danger of getting soaked in.
Breathability of the jacket is improved by the Gore-tex Active technology. It outsmarts other winter jackets with this high-performance membrane. It further enhances mobility with its softness.
You get your choice of three colors; Black with Hydro, Glacier, and Typhoon with Hot Sauce. Not only is this jacket, comfortable, but it looks sleek and modern. While it is a little pricey, it definitely does the job it says it will do.
Users say that it keeps the rain and wind out, plus it lets your arms have more movement, which is important when you are in the wilderness. While if you have short arms, you might want to roll your cuffs up a little, this is still a great jacket, with great materials and it works in the unsavory conditions we find ourselves in outdoors at times.
PROS:
Light weight
Waterproof
Breathes well
CONS:
Some say it fits a little snug for larger people
Zippers can feel sticky at times
Related: The Outdoor Research Foray Pant are a comfortable pair of pants that have an elastic waist and are waterproof. The back packet also turns into a stuff sack!
Concluding Thoughts
Having detailed the best hardshell range of jackets as aforementioned, we are confident that you are now positioned to select the best one among them. As promised, the features are given that will demystify your hunting. All the jackets are waterproof.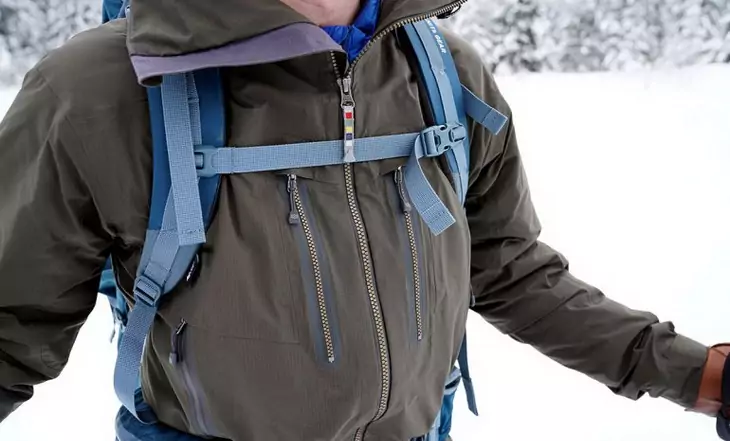 The foremost consideration could be the extent to which one jacket gives protection and provides warmth as compared to others. Other features such as a number of pockets and underarm vents have proven to be the winning factors for most of these hardshell jackets.
Importantly, you need to purchase the jacket subject to the foreseen weather conditions of your outdoor destination. Evaluate the jacket's features in relation to the price to see if it's worth the price. Also important are the customer reviews.
Do you think we missed any of the great products out there? If so, please let us know in the comments.