Water plays an integral part in our lives in giving us indispensable health benefits. However, contaminated water provides the opposite health benefits to human beings and, for a record, many patients are confined to hospital beds due to water-related illnesses. Water purification is therefore irresistibly a need for human beings as well as their pets to live a healthy life. Great appreciations go to some of the best water filtration systems that help purify water virtually from all water sources that include wells and taps.
It has transpired that there are many water filtration systems on the market. Having to choose the right water filtration system could be confusion more especially to novice users who never operated a filtration system before. Here in this article, we are going to describe the important features of water filtration systems, as well as show you several reviews for your consideration. Read on to learn more about water filtration systems!
Features to Consider
These systems come in varying designs, portability, filtration methods and features. In this article, we have pledged to provide you with the best and top-rated portable filters on the market. It is, however, important that you get to understand different water filters that will help you in your decision-making task.
There are remarkably many water filters on the market. Given these variations, it could be challenging for first-time users to choose the best portable water filter. We will, therefore, strive to provide as many details about individual water filtration systems hereunder, for you to choose whichever best fits your home needs or your travel needs. The various water filters discussed in here include Reverse Osmosis Systems, Activated Carbon Filter, Distiller, and Ultraviolet Disinfection.
Distiller
With these filters, the water is boiled and the resulting purified steam is re-condensed. These filters can be effectively put on all water sources in your households to purify water prior to being used for any purpose.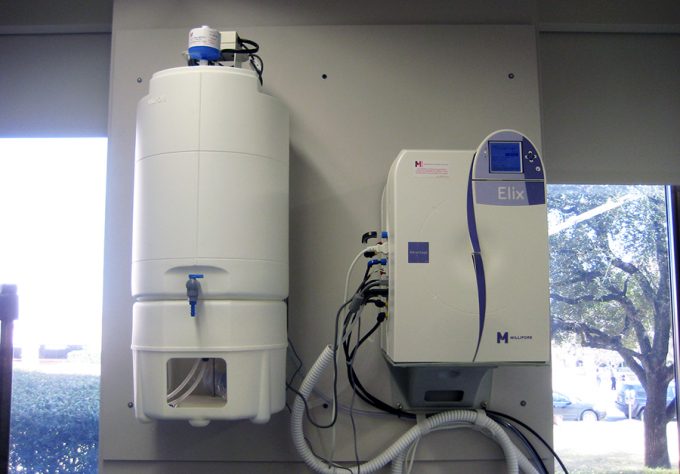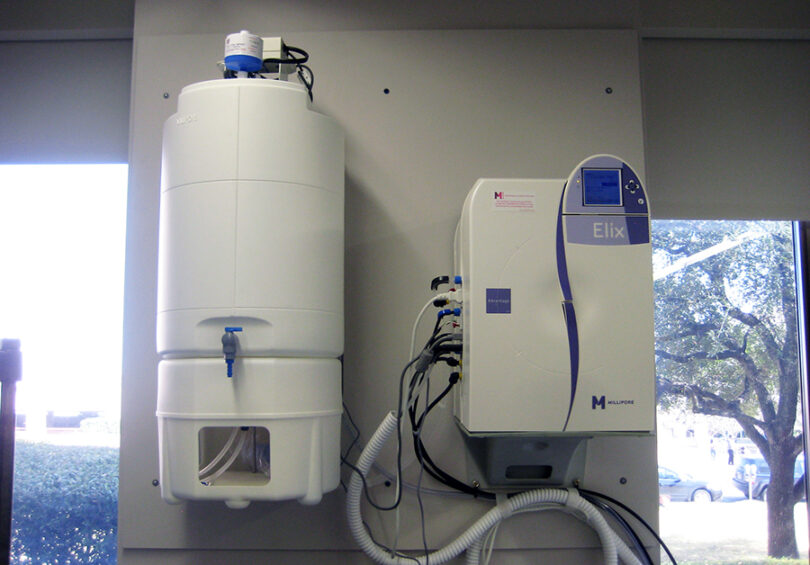 It has been proven that such filters are effective in eliminating pollutants such as mercury, lead, sodium, fluoride, arsenic, and other heavy metals. The presence of these pollutants jeopardizes the healthiness of household water.
Reverse Osmosis Systems
These systems are known for their use of a membrane in purifying water. They remove all life-threatening contaminants and pollutants from water using this membrane. For effective performance, a granulated activated charcoal is also used.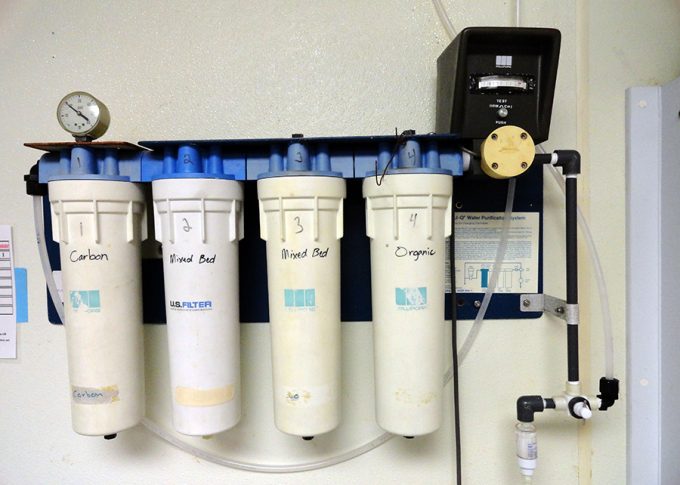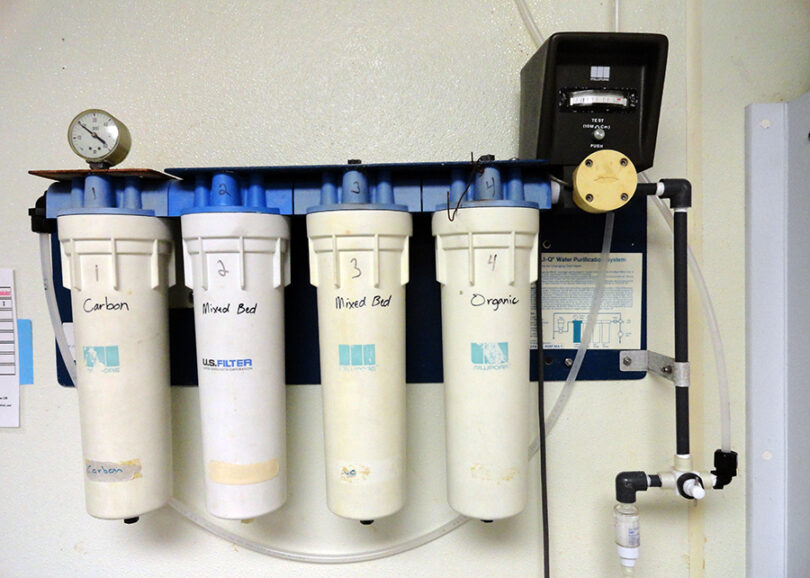 The impurities eliminated include fluoride, heavy metals, arsenic, and asbestos. However, if you do not have plenty of water supplies these water filters are not recommended as they often end with the massive amount of water lost during the purification process.
Activated Carbon Filter
As reflected in the main, these filters contain carbon that mainly performs all the work of purification. This carbon is highly absorbent. It has a positive charge which helps in trapping impurities. Of more benefits to these filters is the fact that they enhance the taste and quality of water.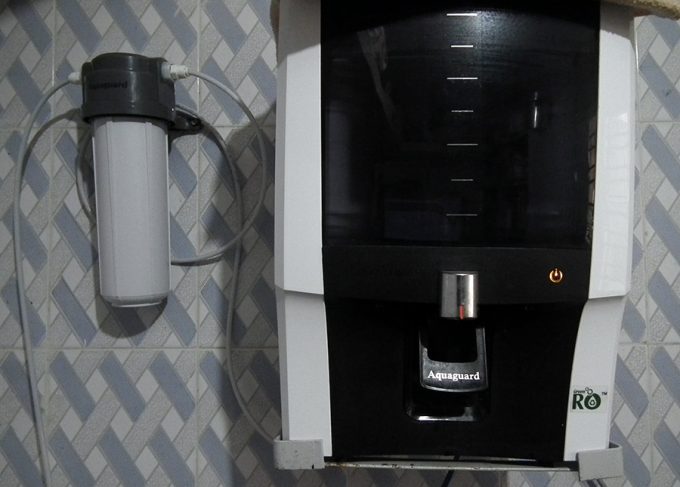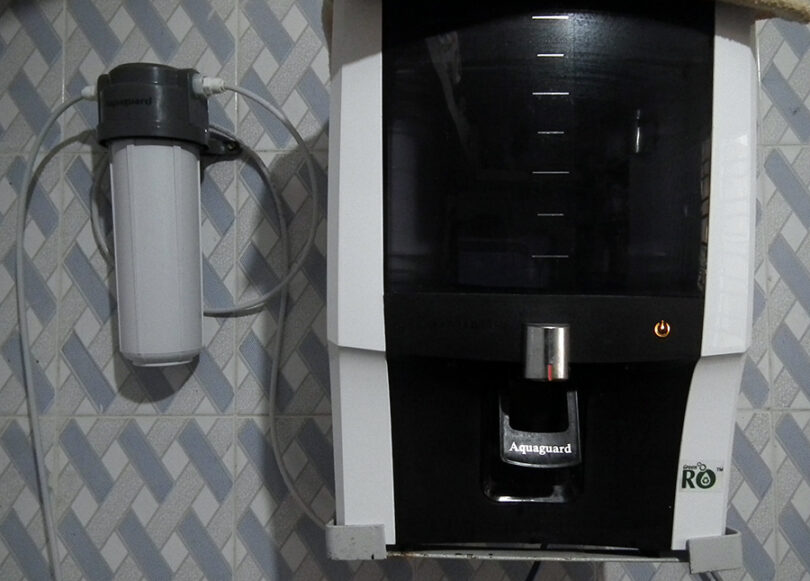 They remove, among others, chlorine and odors from water. The pollutants such as the volatile organic chemicals (VOCs), heavy metals, parasites, pesticides, and herbicides are effectively eliminated from water by the use of these activated carbon filters.
Ultraviolet Disinfection
Ultraviolet disinfection is effective in killing microorganisms and bacteria in the water. The carbon filter is often combined with these filters for optimal performance in water purification.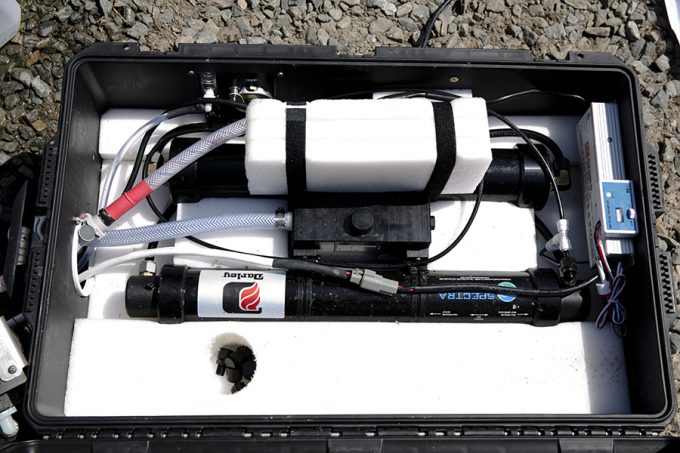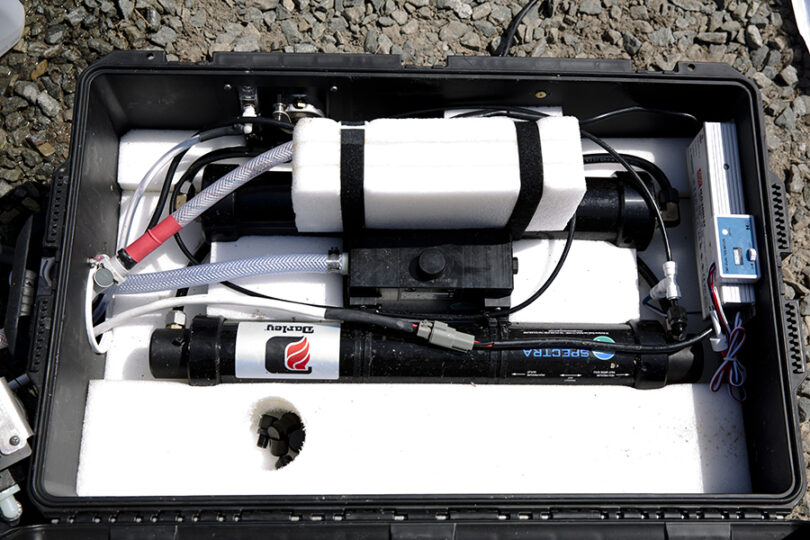 Sediment screen is also included.
Top Product Reviews
It remains to be your preference that which filter would you purchase among all that we have discussed below. All households have varying filtration needs. Let's take a look at the filtration systems deemed top-rated on the market.
Watts Wp500313 
Price: Approx. $100
Weight: 8.2 lb
Dimensions: 6 x 14 x 16 in
Gallons filtered: 600
Specific features: NSF certified, 5 micron sediment filter
Best use: Under counter installation
Description: This NSF certified Watts WP500313 Drinking Water System is known for its ability to reduce a wide range of impurities in water.
Among others, it removes entamoeba cryptosporidium, giardia, benzene, lindane, xylenes, atrazine, trihalomethanes, chlorine, and simazine. It also retains the flavor and quality of water by getting rid of the odor.
This 2 stage filtration system fits right under the counter and has a Cyst and VOC carbon block filter inside of it. It also includes a heavy duty 1 micron lead, 5 micron sediment filter, and is easy to install! NSF certified, this filtration system gets rid of any taste and color of chlorine and has a 3 year warranty.
There are no worries with this system, as it not only gets rid of lead and VOCs, but also parasitic cysts and other waterborne contaminants. Plus, by using it you can prevent approximately a maximum of 1600 500ml bottles from being disposed of as a result of bottled water consumption.
PROS:
Not too pricey
3 year warranty
No chlorine taste
CONS:
May not last a year
Filter compartment can break
Related: You will need to replace the filter within this system periodically. The Watts Premier 560088 Replacement Filter Pack fit perfectly and are affordable.
Aquasana Aq-5300.55 
Price: Approx. $115
Weight: 6 lb
Dimensions: 12 x 4.2 x 9 in
Gallons filtered: 600
Specific features: Brushed nickel style, filters many contaminants
Best use: Under the counter installation
Description: This 3-stage under-counter Aquasana AQ-5300.55 Water Filter System is NSF certified to remove 97% of chloramines, 97% of chlorine and other contaminants. The filter is designed with a faster flow rate of 25% to make sure that the user does not wait too long before getting fully purified water.
Furthermore, as the user, there's no need to disassemble the filter system in order to replace the filter as was the case with old systems. In this filter, there is a performance indicator that helps display information regarding the status of the filter.
The faucet is made to be consistent with your kitchen designer with its stylistic design. When replacing the filters there's no need to disconnect the lines. It's easy with a simple quarter-turn in replacing these filters. This 3 stage water filter fits right under your counter for easy installation. It has a great performing carbon filter that should be replaced every 6 months. Plus, it has a pre-filter that will help prevent clogging.
PROS:
600 gallon filter
Great carbon filter
Pre-filter reduces clogging
CONS:
Over $100
Filters may need replacing before 6 months
Related: The Aquasana AQ-5300R Replacement Filter Cartridges is a set of filter cartridges that you can use to replace the filters with this system. They are approximately $65 and they work just as well as the filter you get with your Aquasana.
Brio SUSF300 
Price: Approx. $140
Weight: 4.5 lb
Dimensions: 14 x 7 x 7 in
Gallons filtered: 500
Specific features: Easy install, It includes a faucet and installation guide
Best use: Catching large and small impurities
Description: This 3-stage Brio SUSF300 Water Filter System comes equipped with a decorated chrome faucet to help fit in your kitchen's stylish designs, if you decide to mount it on your sink.
It is portable and easy to install without the need of a plumber that might incur additional cost to the household. Its 3 stages can be explained as follows:
Stage 1: 5-micron sediment-capturing filter component to help trap all impurities
State 2: 1-micron carbon block filter that helps filter unwanted chlorine odor and taste
State 3: GAC coconut carbon filter to improve the taste of water filtered.
This filter can clean tap water instantly so you can drink it, plus it gets rid of contaminants that can threaten your health. While it is a little pricey, this system comes fully assembled and ready to install, which it does so easily. It does come with directions in case you need them.
PROS:
Comes fully assembled
Easy to install
Related: You may consider getting a new faucet since you are installing a new system. The Apec Faucet-Cd-Coke-Np Ceramic Disc has no air gaps and is made of brushed nickel.
Home Master Tmafc 
Price: Approx. $300
Weight: 14.1 lb
Dimensions: 20 x 16 x 13 in
Gallons filtered: 1,000
Specific features: Removal of 98% of chloramines, dissolved solids, chemicals, chlorine, heavy metals and other wide range of pollutants.
Best use: For those who do not want to change a filter every 6 months. This one can be changed 1 time each year.
Description: With Home Master TMAFC Water Filter System, the manufacturer reassures the customers that it deviates from traditional reverse osmosis systems which were notorious for problems. The filter comes with an innovative design built to provide optimal solutions.
To assure the provision of optimal solutions, the filter system features 7 stages of filtration and that removes a maximum of 98% unwanted chemicals such as chloramine, heavy metals, and chlorine. The filters can be replaced once a year or after 2000 gallons of water has been filtered. In traditional reverse osmosis systems, users had to wait relatively longer until the water has been filtered. This filter comes with a faster rate of flow.
Some beneficial minerals such as calcium and magnesium are added with the aid of the patented Full Contact Technology. These minerals help add a good taste of water. The challenges that were evidenced in traditional RO systems include slow flow rate, slightly acidic water, leakages, and services challenges. This modern RO system strives to solve all these problems to bring solutions to users. It comes with a 5-year limited warranty.
PROS:
Has 7-stage filtration system for enhanced optimal performance
It uses a powerful catalytic carbon filtration for specialized pre-filtering of chemical disinfectant chloramine. With this catalytic carbon filter, this modern, innovative RO filter system, outsmarts the traditional RO systems.
CONS:
Quite pricey
Takes some time to install
Related: If you want to test your water quality, the HM Digital TDS-EZ is a digital water quality tester that won't break the bank. It is made from plastic and it even saves measurements for later.
Express Water RO10MXCG 
Price: Approx. $200
Weight: 31 lb
Dimensions: 18.2 x 19 x 16.1 in
Gallons filtered: 50 a day
Specific features: Removes up to 99% of contaminants, No lead pieces
Best use: Any type of water; well water, tap, city water
Description: As described in its name, it's a 5-stage filter system designed to eliminate 99% of contaminants. The Express Water RO10MXCG Water Filter System apparently makes use of REAL reverse Osmosis Technology with quality filters.
The technology assures provision of fresh, well-purified water of great taste to households at a cheap price. This filter system is designed to last long and to install with ease. The manufacturer, Express, grants a 1-year limited warranty and a technical support based in the USA. Contaminants such as solids and various harmful chemicals will be a thing of the past with the use of this filtration system that uses mainly reverse osmosis technology.
The stages used by this water filter system are explained below:
State 1: 5 Micron melt-blown polypropylene sediment gets rid of all sorts of water particles.
State 2: GAC activated carbon filters get rid of chlorine's taste and odor as well as various unwanted organic compounds in water.
State 3: 5 Micron Carbon Filters that are made of coconut shell carbon. They remove volatile organic chemicals, chlorine, and other harmful organic chemicals.
Stage 4: Thin film RO membrane. TFC is used as the main component of this RO system in removing approximately 99% of chemicals and bacteria.
Stage 5: Granular carbon filter to preserve the water taste and to remove odors.
A pressure gauge is included in this system to monitor the operating pressure. Furthermore, this filter system is 100% lead-free and solid BPA free for anti-contamination.
PROS:
1 year warranty
BPA free materials
Water tastes great
CONS:
No extra membrane
No extra filters
Related: The iSpring ICEK Ice Maker Kit kit for reverse osmosis water systems will connect to any RO system so you can get ice cubes that taste just as good as your tap water. At $20, you really can't afford not to use this!
Express Water ROUV10DCG 
Price: Approx. $250
Weight: 28 lb
Dimensions: 18.2 x 19 x 16 in
Gallons filtered: 100 a day
Specific features: Stainless steel, UV sterilizer, heavy duty system
Best use: Those who need up to 100 gallons of water per day
Description: You will recall the Ultra Violet filter type describes in the beginning. Express Water ROUV10DCG Water Filter System uses Ultra Violet filter type to remove 99% of contaminants with the aid of a real reverse osmosis technology.
The 6 stages used provide purified, great tasting and clean water that is free of harmful or organic compounds to safeguard your health. The filter system is designed to exceed the industry standards.
Reassured to customers is a 1-year limited warranty coupled with a professional technical support in the USA. You can get hold of the customer support by calling 800 992 8876. The product comes with an installation guide that makes it easy to install on your own. Its filtration stages can be summarized as follows:
State 1: 5 Micron melt-blown polypropylene sediment gets rid of all sorts of water particles.
State 2: GAC activated carbon filters get rid of chlorine's taste and odor as well as various unwanted organic compounds in water.
State 3: 5 Micron Carbon Filters that are made of coconut shell carbon. They remove volatile organic chemicals, chlorine, and other harmful organic chemicals.
Stage 4: Thin film RO membrane. TFC is used as the main component of this RO system in removing approximately 99% of chemicals and bacteria.
Stage 5: Ultraviolet sterilizer used to remove a maximum of 99.99% bacteria, cyst, and viruses. UV coverage chamber design and stainless steel construction are featured.
Stage 6: Inline Granular Carbon Filter used to stabilize the water taste and to eliminate chemical odors.
PROS:
Heavy duty and stainless steel
Kills up to 99.9% of bacteria
CONS:
Costly
Instructions can seem unclear
Related: Some people need an extra tubing hose pipe for their system. The Malida cck-2 Length Tubing Hose Pipe for RO water filter system is 30 feet long and under $12.
Ispring Rcc7  
Price: Approx. $200
Weight: 25 lb
Dimensions: 14.5 x 5.2 x 17.5 in
Gallons filtered: 1,000
Specific features: Gold seal certified by water quality association, filters over 1,000 pollutants
Best use: Killing a lot of impurities in water
Description: The iSpring RCC7 Water Filter System also uses Reverse Osmosis Technology for filtration purposes. Water has virtually thousands of contaminants.
This filter system removes 99% of these contaminants which include arsenic, pathogens, pesticides, lead, sulfur, THMs, fluoride, PFOS and PFOA. The system is transparent, which then makes it easy to observe the filtration process ongoing. The faucet is nickel-brushed.
It is relatively easy to install this water filter system with the instructions provided for DIY. You are also insured with a 1-year money back guarantee as well as a 1-year manufacturer warranty coupled with a technical support for a lifetime.
Since it works in stages, stages 1 to 3 is regarded as pre-filters that are meant to filter large particles before the water gets to the RO membrane. Chemicals such as chloramines and chlorine are thus filtered from state 1 to 3. Then the remaining tiny pollutants will be removed by the semi-permeable Reverse Osmosis membrane in the 4th stage.
The final stage uses a finer GAC filter called the post carbon filter undertakes the final touch-ups to the filtration process before the water is directed to the faucet before consumption. The user is therefore assured effectively filtered water that has immense health benefits.
PROS:
1 year guarantee
Filters 1,000 gallons of water
CONS:
A little costly
Some said water did not taste that good
Related: Eventually, you will need to replace the filters within this system. The iSpring F7-GAC Filter Replacement Supply Set is made by iSpring and are good for 1 year and include the entire set needed.
APEC ROES-50-A 
Price: Approx. $200
Weight: 25 lb
Dimensions: 16 x 5.2 x 17.5 in
Gallons filtered: 50 a day
Specific features: High quality, WAQ certified
Best use: Getting rid of contaminants without leaks
Description: Reverse Osmosis technology is mainly used in this Apec Roes-50-A Water Filter System to help remove 99% of contaminants that include fluoride arsenic, chlorine, bacteria, pesticides, herbicides, heavy metals, and many more contaminants. Take into account that water has got thousands of impurities that could compromise your health if drank unpurified.
Featured in this water filter system, are durable filters that effectively filter well and tap water. This product is NSF and WQA certified. The certification guarantees excellently purified water in line with the standards set by the certifying bodies.
This system comes with a 1 year warranty and lifetime technical support. It claims to remove 99.5% of contaminants within the water, and is supposed to be better than bottled water. The connect fittings are high quality and the faucet is all lead free. This system prides itself on being leak free.
PROS:
Made in the USA
Long lasting filter
1 year guarantee
CONS:
Pricey
Some pieces can break over time
Related: Apec makes their own filters that you can use with your Apec system. The Apec Filter-Set-Esx2 Replacement Pre-Filter Sets will fit this system and comes in various sized packs.
Concluding Thoughts
The choice of the best water filter depends on personal grounds. You also have to take into account the water quality in your household and then go through the features of products aforementioned to check which one can effectively meet your needs. In water contents, we find many chemicals and contaminants which include heavy metals (lead and mercury), VOCs (volatile organic chemicals) and fluoride.
Among these chemicals, fluoride has sparked many debates around its importance and its adverse presence in the water. However, deeper introspection into its importance showed that it is only beneficial to teeth not the rest of the body. That is why the filters are made to eliminate it. In your decision-making process, make it a point that you choose the most effective water filter with the capacity to provide you contaminant-free water.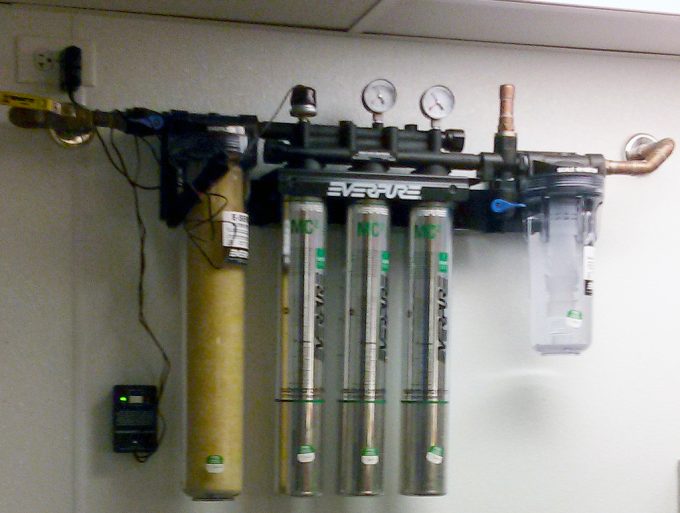 Also, worth considering is the cost of the water filter. Prices vary from one filter to the other and from one manufacturer to the other. Carefully go through individual products to see which one is more affordable.
However, quality should not be compromised. The customer reviews on major retail stores also help in decision-making. Go through the reviews of the product before purchasing to see what other customers are saying about it. Customers, unlike sales people, give honest reviews about their experiences after they have purchased the product.
We hope you have found this article informative and helpful when it comes to making your purchase. Have we missed anything? What type of water filtration system do you use? Tell us all about it and more in the Comments section!