Avoiding hypothermia and frostbite is important irrespective of the type of winter activity you are planning to take part in. Hiking and camping during the cold season often require layers of clothing if one is to endure the cold weather. Everyone adapts layers in different forms, and some of the methods or products used will vary depending on the place you are visiting as well as personal preferences. You might discover that you prefer to wear more layers of thinner clothing or fewer layers of heavy clothing. All these will vary depending on what you are comfortable with.
Irrespective of these personal preferences, the purpose and concept are the same: retain warmth in the most efficient way possible. This is the basic of layering. As long as the attire or the gear you select can serve this function, then you are on the right track.
THE FOUNDATION OF LAYERED CLOTHING
The rule of thumb when it comes to winter hiking is to ensure one remains dry and warm throughout. To achieve this, it's necessary to select high-quality gear and wear clothing that is designed for extreme outdoor conditions. Appropriate attire for the winter is always multi-layered to ensure no frost can pass through and reach the body.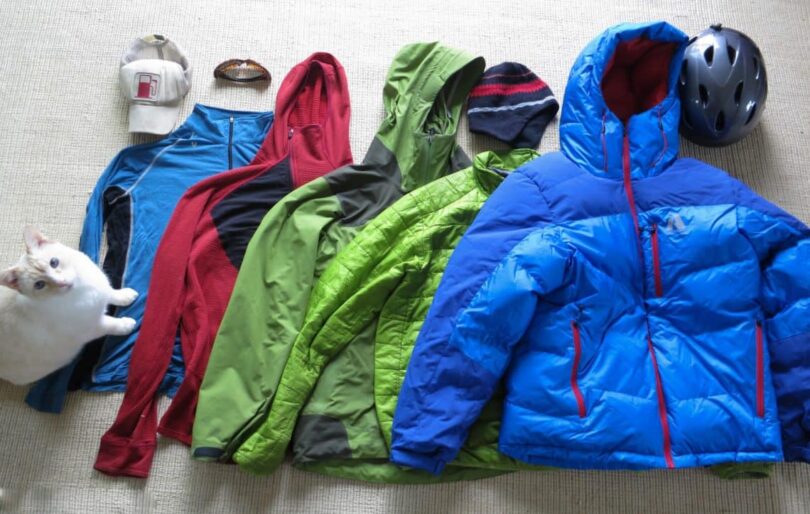 There, a single layer, no matter how thick it may be, is never enough. Even so, do not rush to restock your wardrobe by adding dozens of layers – this doesn't help. The optimum number of layers you would require is three: the base, mid, and the outer layer.
The base layer is the most important because this part is next to the skin. The main task of this layer is to regulate temperature and eliminate any moisture when active and sweating. This layer is often made from two types of materials: synthetic and wool.
If you go with woolen attire for the base layer, you need to know that merino wool is preferable as it absorbs the odor as well as moisture. Additionally, this material offers higher warmth while being light and soft. For that reason, woolen material as the base layer is the right choice for those who love hiking for long in the coldest of weathers.
You can also decide to go with a synthetic clothing, especially when you are looking to save money. This material can absorb moisture and keep you while remaining breathable. Nonetheless, you should be prepared for the unpleasant smell: after a long day of intense and long hiking, the synthetic underwear may produce an unpleasant smell. For the top base layer clothing for women, see our reviews to give you more options.
The second layer, also called the mid-layer, preserves warmth. This includes ant attire that you wear between the first and outer layers. The best option for the mid-layer is any garment made of wool or fleece. A thin down jacket is also an excellent option. If the outside temperature is too low, or if you will be spending your night outdoors, it's advisable to put on the second layer.
The final layer is also known as the shell or the outer layer. This layer is used to offer protection against moisture, the wind, and snow. That is why the main garments for the outer layer are waterproof pants and jackets which are designed from high-quality materials like the eVent or GOTE-TEX. If you look for a cheaper alternative, then pick materials with a polyurethane coating as this is affordable, yet quality.
Apart from the clothing, it's imperative to pay attention to other accessories and footwear. The most suitable footwear is that which makes hiking in winter easy and comfortable. In addition to that, insulated and waterproof boots will protect your feet from getting wet and cold.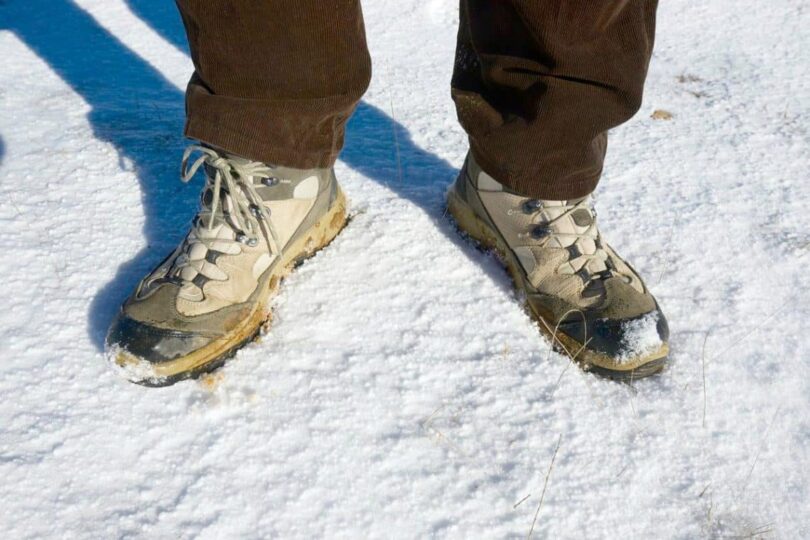 Pertaining to additional accessories, you may include a hat that is made from wool, windproof and waterproof gloves, extra pairs of wool and synthetic socks, and goggles to protect your eyes in sunny and windy conditions. Avoid sore throat and colds by reading our piece on  the finest neck gaiters for everyone, it's an eye-opener.
WHY LAYERING WORKS
Multiple light layers function together like a symphony to ensure you remain dry and warm, while making it possible for you to hike and trek without a problem. Layers work simply because the body warms the air between them. This keeps you warm, as opposed to using a single large layer. By layering, you give yourself the versatility you need on the day when the unexpected weather catches you unawares.
The art of layering occurs when you figure out the right combination of garments to match the conditions. You know it is an art when you can hike smoothly without having to cut the process short because your bones are freezing to death. How you layer will depend on your personal threshold of what the "cold" is.
Each of the layers highlighted above serves a specific role. Depending on how windy, wet, or cold it is or depending on how warm you feel, you can utilize various combinations to handle just about anything the cold throws at you. Do not hesitate to experiment.
STAY DRY
To remain warm and dry, consider the following:
Secure your hood – If the wind is whipping your hat, even when it's well cinched over your head, put your goggle band over them it to prevent it from being blown away.
Stagger zippers – Avoid stacking the zippers around your chin and neck. Otherwise, you could have a few rubbing you wrong. Instead, consider combining the crew neck base layer with a zip-T layer of insulation, then topping them using the neck gaiter.
Foil fog – If the goggles steam over, there are chances that it's too hot. Manage your body temperature, unzip your clothes, and keep the anti-fog wipes in a handy pocket.
Pack a face mask – This needs to be windproof and well-ventilated to prevent wet-out and condensation.
Put on good–fitting gloves – It's important that the gloves you wear fit you well. If you have to operate your phone, make sure your gloves are touchscreen compatible, so you don't have to remove them in the cold.
Zip up pockets – It's imperative that your pockets have zippers as these might be filled with spindrift when it is blowing hard.
Gaiter up – These will keep out the snow and prevent the crampons from cutting your pants.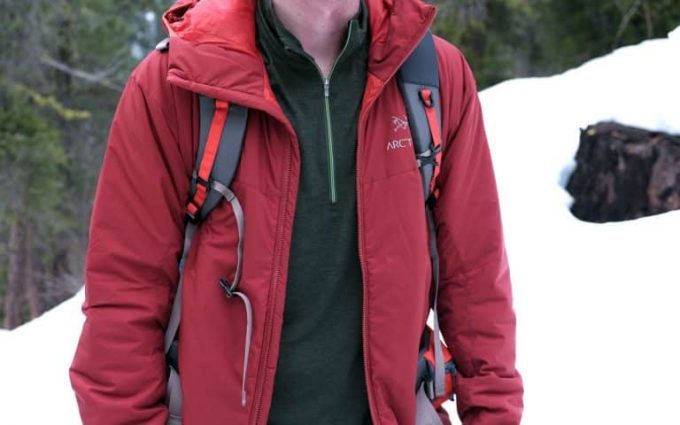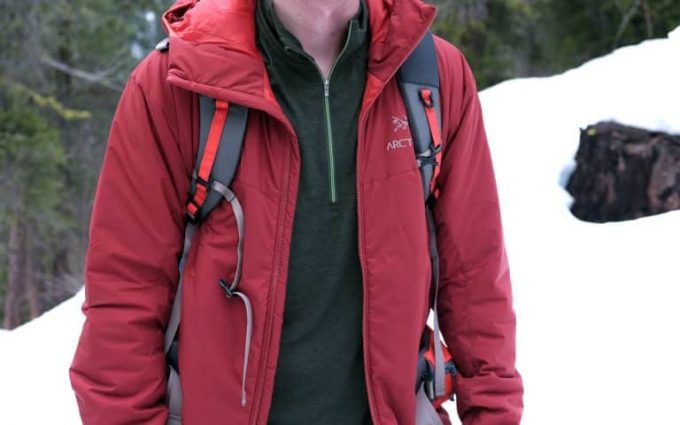 ON THE MOVE POINTERS
Keep food handy – Tear off the corners of the energy bar wrappers before you can head out, then put them in warm pockets, so you don't go through the work of fumbling with seals while on the move. This step is also essential as it prevents you from taking your gloves off to unwrap your energy bar. Store some candy in your pocket for a quick energy boost.
Huddle up when conversing with your partners – This process keeps you warm and ensures you sound better
Learn and agree on sign language beforehand – For instance, holding your hiking poles out to the sides implies "All Good."
Take an emergency bivvy – These products offer better weather protection during a whiteout and storm while in the outdoors.
Pack like a parachuter – Put everything in your backpack in reverse order. This is because you will probably not need some items until later on during the day. For instance, a tent goes first as this will only be needed in the evening. The puffy jacket you will need for every rest stop should go on top.
See our article on how to use paracords for survival to make you ready for any situation while on the trail.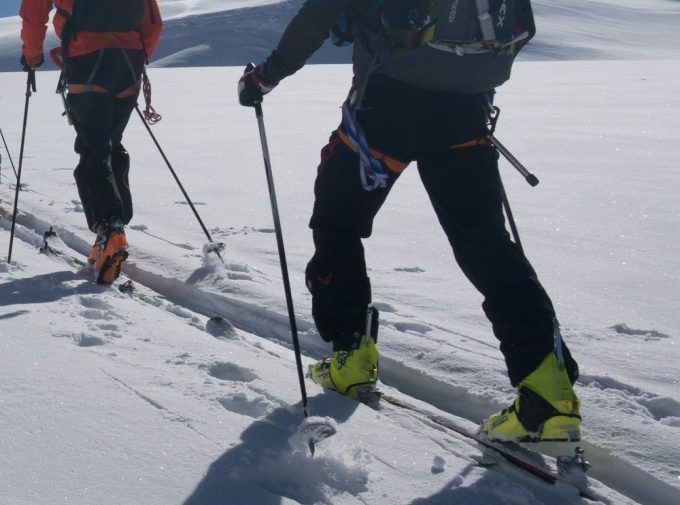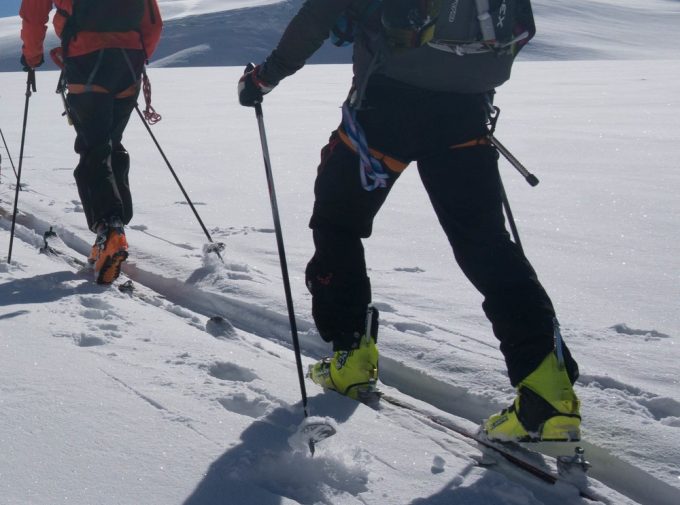 THE LAYERING PROCESS
Layer Zero
When layering, make sure you don't forget this layer. This layer is arguably the most essential as it covers your valuable parts. Underwear is a must when you are planning to hike in the cold.
Men – If you don't put on boxer briefs along with a wind stopping fabric in front, then you are in trouble. There are a variety of layer zero garments in the market. Do your research and find one that would suit you. Women, while the wind stopping garment isn't as essential for you as is the case with men, it can never hurt to put on one. It's important that underwear such as the bras can block whatever wind you come into contact with.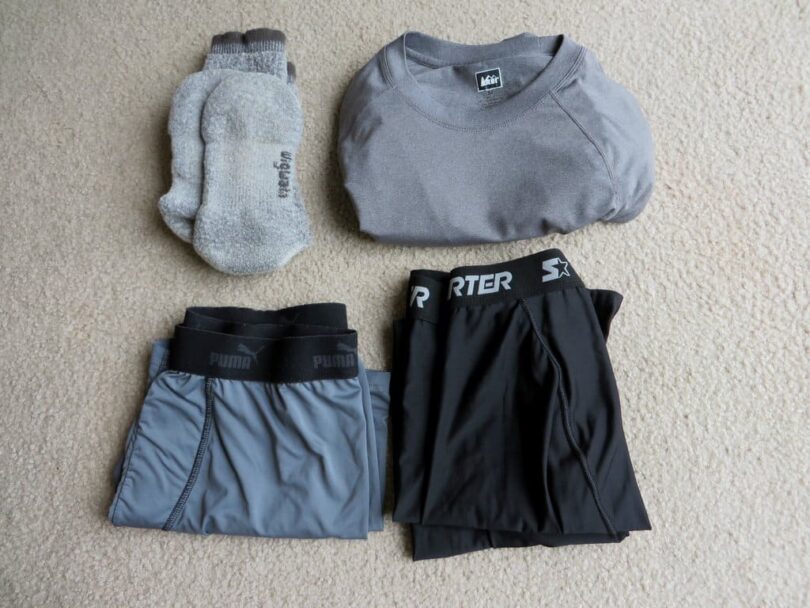 In addition to that, moisture wicking fabric is necessary when hiking. During the summer, sweat dissipates easily since you are wearing a few layers. However, during the winter, this is quite rare. When planning to hike in the cold, you need to spend on some winter undergarments which move moisture like an aqueduct to your next layers of clothing.
The Base Layer
The base layer is the next most significant layer after the skivvies. This part of layering touches most of your skin. When layering for the winter, the base has one job; to pull the moisture away from the skin to dissipate it through other layers. This process helps in preventing frostbite.
The base layer needs to be tight, not very tight, but snug. A good base layer should move with you. This serves three main functions:
Less chafing and better moisture transport
Less material to bunch up under the other layers
Facilitates a fast movement
Note: Do not wear cotton as your base layer is you want to stay warm. This material takes forever to dry and does not stretch with the skin when moving. Therefore, a cotton base can hinder your fastest movements. When picking the fabric for the base layer, wool and synthetic are the only preferable options.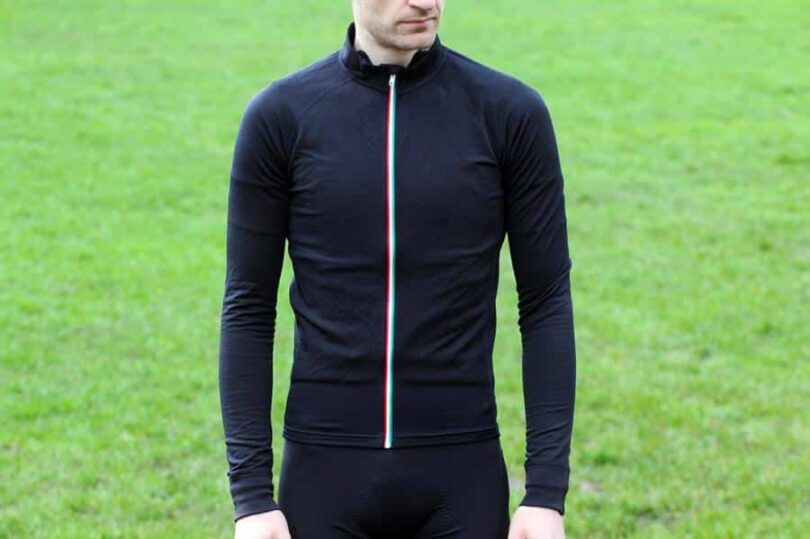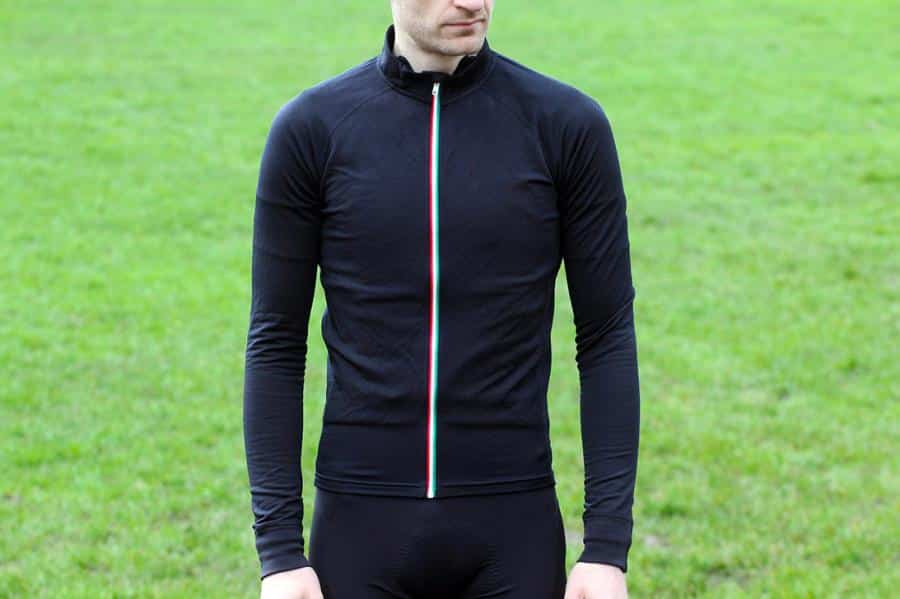 PROS:
Wool – Offers better insulation when wet, it's very thin, and does not retain stink.
Synthetic – This fabric is cheaper, more durable, less itchy, and dries quicker.
CONS:
Wool – Takes a longer time to dry, is less durable, and quite expensive.
Synthetic – Retains much stink and will not keep you dry for a long time.
If you are on a tight budget, a synthetic base would be the right option to go with. These materials can be found for half the price of wool. This means you can purchase more than one. You will also find out that base layers often come in different weights. A thin layer which allows for efficient movement of moisture will give you more versatility. Other layers offer warmth.
The Mid Layer
This layer exists to capture the warm air generated by the body between the base and the outer layer. These are simple the layers you put on over the base and under the jacket. You will find numerous products on the market claiming to be perfect "mid-layer." From wool to fleece, to synthetic to even cotton.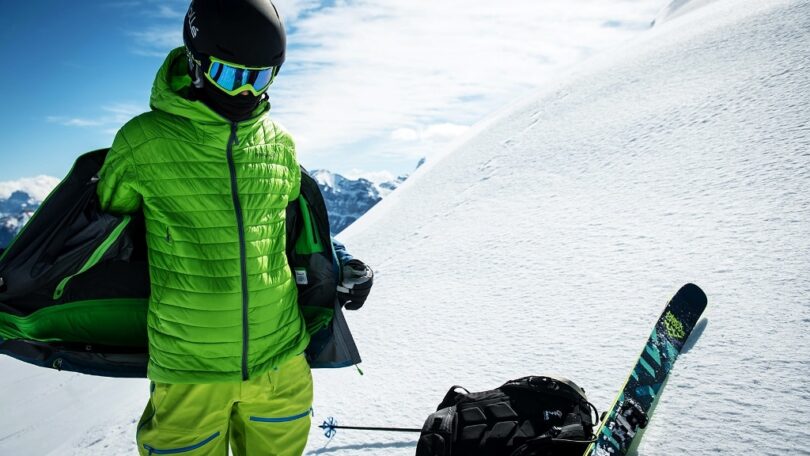 What you need to remember is that mid-layers ought to be lofty and breathable, so they don't trap the moisture along with the heat. For this purpose, you can utilize anything from a long sleeve T-shirt to an expensive Merino wool. You can also utilize short sleeve, vest, etc. The possibilities for mid-layers are endless. The base layer should not be as tight as the base as you will still require a full range of motion.
The Outer Layer
Also called the shell, this layer protects you from the wind, snow, and rain. These range from the pricey mountaineering jackets to the simple windproof jackets. A good number of these jackets allow at least some sweat to escape. Virtually, all jackets are treated with the DWR finish to keep off the moisture.
The outer layer is a significant piece during an inclement weather because if the water and the wind are allowed to get into your inner layers, you start to feel cold. Moreover, without the right ventilation, it will be difficult for perspiration to evaporate forcing it to condense inside your shell. You also need to consider the fit. The shell layer needs to be roomy enough so it can fit easily over the other layers and to enable movement.
OTHER AREAS THAT NEED TO BE COVERED
Head
You lose about ten percent of the body heat from the scalp. While this may appear small, your ears, neck, and head are more sensitive to temperature than other parts of the body. To protect these sensitive areas of your body, you should have a hat that functions properly.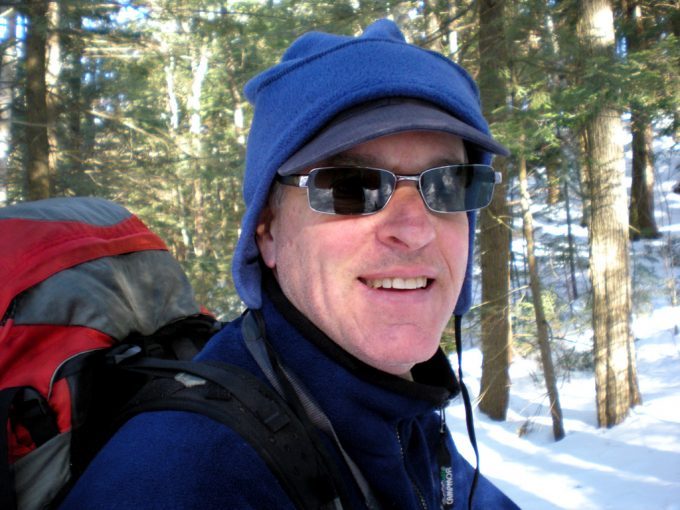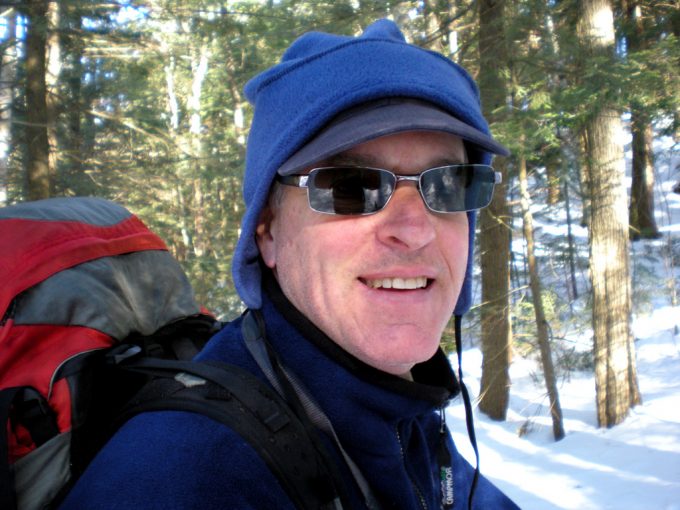 Most outdoor companies sell hats which are made from different materials. The winter caps are snug and made from wool and fleece.
Hands
When keeping your hand warm, it's important to remember that they also need to be flexible. That way, you'll be in a position to use them efficiently. The same rules of layering are applicable when you want to keep your hands warm. The base layer is ideal for cold weather conditions.
Depending on the level of coldness, you can determine the amount of layers you would choose to put on. The insulating/middle layer may consist of a fleece mitten or glove, or a thicker down. Doing so will ensure that your arms remain as warm as possible, even in freezing temperatures. Always remember that the more the layers, the more your fingers will be warm and comfortable to move.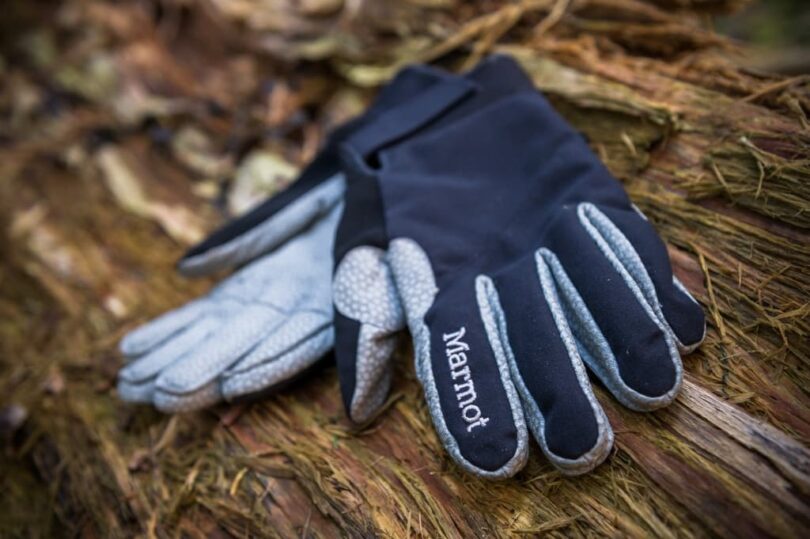 You can also decide to forgo the mid-layer if you will not be facing freezing temperatures during your trip. The most significant layer is the outer layer. Again, you'll require a cover or glove that is windproof and waterproof as well.
Your hands are very susceptible to cold temperatures and frostbite. If they are exposed to wetness, it's challenging to warm them. Therefore, make sure your hand is well-layered, so they don't freeze and become useless. For the top hiking gloves for winter, see our well-written piece on the subject.
Feet
Just like your arms, the feet are also prone to frostbite whenever you are hiking in the winter, and when the feet got cold, then your entire body will probably be cold. You will need your garments to be breathable and keep out the snow or rain as well. You can begin with your socks. You will require a firm foundation, with wool socks or a thin layer of fleece. This ensures that your feet retain as much heat as possible.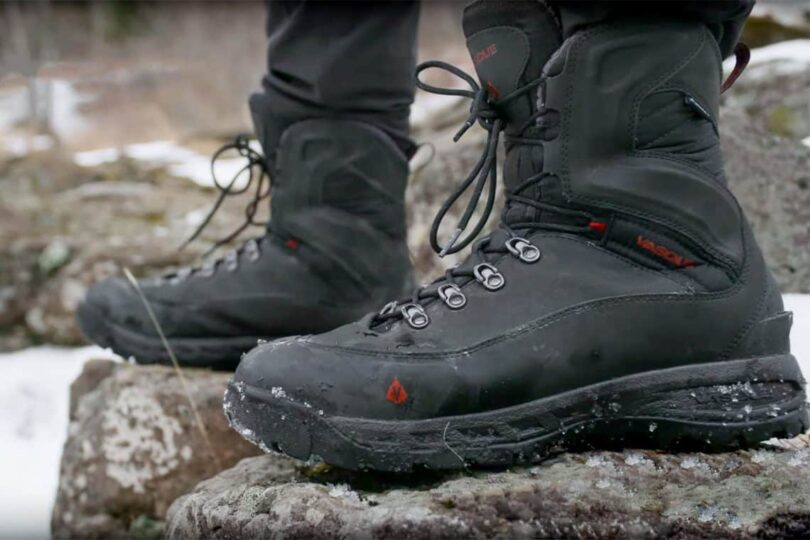 After the base layer, you'll need some waterproof hiking boots. Breathable and waterproof boots are ideal for keeping out excess moisture in case you come into contact with a wet ground. Most of these shoes are well insulated, so you don't have to worry about your feet getting cold.
IN CONCLUSION
Hiking and camping during the winter can provide some of the most unforgettable memories. Everything is attractive, peaceful, and pure white in most cases. When it comes to outdoor exploration, you need to remember that there's no bad weather, only poor clothing.
This aspect couldn't be any truer in the world of outdoor exploration. As long as you have the knowledge and information about hiking and camping in the winter, you will have some of the best experiences of your life. You'll be able to see amazing places and incredible sceneries. Be prepared and layer yourself according to the conditions you'll be facing. In addition to the three layers, you should never forget layer zero as this is quite important particularly for men.
So, did you find this piece informative? If you enjoyed reading this article and have some questions, feel free to post them in the section below. We will be more than willing to answer all questions you may have.