Fire is one of life's most mysterious elements. It is needed in the outdoors for many purposes, but in order to get one started you need some tools, and one of the most important is the ignition tool. This is where the matches come to play.
It is an old set of ignition tools that has withstood the test of time, even through these recent generations of several inventions. So, knowing how to waterproof matches might just be a live-saving DIY skill you would acquire by reading through this post.
Why Matches?
Matches are one of the lightest fire lighters ever invented, and their use goes back centuries. They are so light because they were basically made of stiff paper or small light wood. These wooden sticks were then covered at one end with the main material that would ignite. The material used reacted to friction and caused oxidization of the material to take place, which produces a flame.
Matches Through Time
As a wilderness explorer, knowing your stuff gives you an edge over 'disaster' during a terrible situation in an outdoor activity. Hence, the benefit of carrying some matches with you to camping, boating, or hiking through terrible terrains, could just be that they can serve as back-up tools.
Secondly, they occupy an insignificant amount of space in your backpack. So, both the rich and the great ancestral explorers of the ages took some with them were ever they gathered or sailed, because they were just easy to carry and added almost no extra weight to their pouches or slack-backpacks.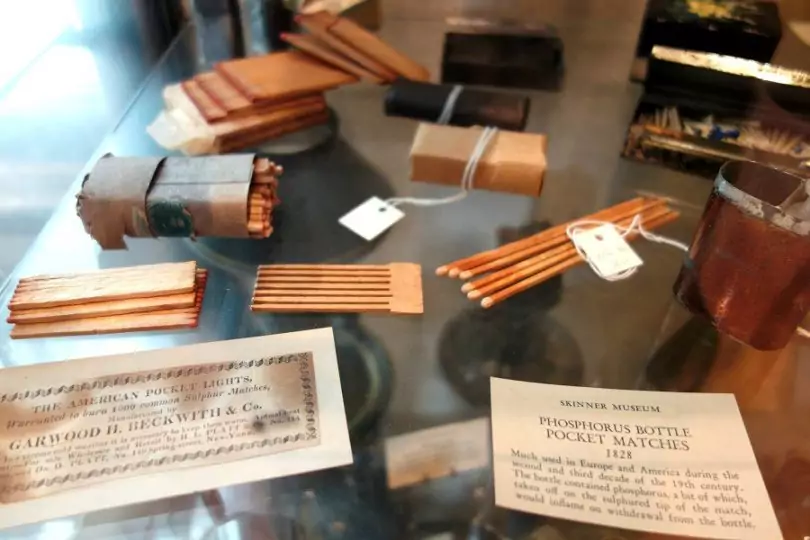 As far back as the AD 580s and a few years before, there may have been the use of early match sticks, called sulphur match at the time. This became historic because after the conquest of the Northern Qi dynasty, the Chinese recorded that 'small pinewood sticks, were sulphur impregnated' and used to make fire. Later on, in about AD 907 they were called 'light bring slaves' by outdoors men and before the end of the AD 960 they became very popular, attracted commercial worth, and were called fire 'inch-sticks'.
Today in the market place, matches come in small packets. So, they can be put in any of the side pockets of your rucksack, inside your waist bag, or just slid into your trousers or pant pockets. But the question is, would they do their job after a very rough weather condition? Probably not.
You do not want to take such a risk. If it is too sunny, the match pack may be ruined by heat, as it may fold. If it is too cold, it can get moist and be unable create a fire on a strike. But, if it gets wet, that's it! It cannot do the job when you need it to. So, it might just be a good idea to know exactly how to protect your matches by keeping them waterproof.
How to Keep your Matches Waterproof
Honestly, you can just put your matches into a plastic bag and they will be waterproof. But, that is not a very safe way of keeping them. Because, even if the plastic bags do not break, which is a possibility, the heat from the trapped air can render the match sticks useless when you need them the most. So what do you do?
You can actually protect the match sticks individually, that way, you can go with as little as you want to suit your need or just to serve as back-up.
Use of Turpentine
Turpentine is a chemical that has a very high flash point. That is a point in temperature measurement at which the material begins to turn into vapour or begins to burn, if the conditions are favourable. This occurs mostly in the presence of oxygen. All you need to do is just follow some simple steps:
Step 1: Get a broad base tumbler, or a broad base beaker, for those wilderness pros who are also scientifically inclined, and place it on a table or flat surface. Now a beaker is calibrated, so it enables you keep track of how much material you are using, and it also has a spout or beak that directs fluid flow out of it. So, you can safely use your turpentine and store it or discard of it safely after use.
Step 2: Pour three to four large tablespoons of your turpentine into your tumbler or beaker.
Step 3: Hold your vessel upright, pick up your matchstick, and insert the match head into your turpentine.
Step 4: Allow the matches to stay immersed head-down in the Turpentine for a few minutes. This will enable the Turpentine to not just soak into the match head, but to also infuse into the stick stem of the matches.
Step 5: Take off the matchstick and place them on the flat sheet of paper to dry-out. All you have left to do, is to wait for the excess turpentine to evaporate from the matches. This should take about 20 minutes.
By following these few steps, you have successfully made your matches waterproof. Interestingly, turpentine does not just make your matchstick waterproof, but it drives-off all the water, if any, that may have been stuck in the matches before your activity.
Use of Nail Polish
A nail polish is a dry-fast liquid that is usually used in protecting the finger or toe nail by coating them in the liquid.
This liquid can also serve a survival purpose to make your matchsticks waterproof as you follow these simple steps:
Step 1: Pick up your matchsticks and insert it into the nail polish straight away. However, ensure that it stays covered in the polish for about a few seconds, and well inserted to about three millimetres beyond the match head.
Step 2: Withdraw your matchsticks from the polish and hold them for a few a seconds allowing them to dry. Then place them on a flat surface with the match head off the edge of the surface.
Step 3: Retrieve your matchsticks after a while, but ensure that the match head was set to drip unto a collecting paper. That way if anything was to drip off the match head, it would have been caught by the paper.
The matches may become coloured if the nail polish that was used had some colouring to it. But the good news is that it does not matter. It protects the matches from moisture and also from wetness.
Use of Wax
Paraffin wax is a petroleum product, which is usually an odourless, tasteless, and waxy solid. The big thing about it is that it is insoluble in water, though it can melt pretty fast when it close to a heat source. Now that makes this activity of waterproofing our matchsticks very easy to carry-out even if wax is a solid ingredient unlike the others. Another wax that is suitable for this exercise is the common candle wax.
Because it is also a petroleum product, and works almost exactly as the paraffin wax, we shall go straight to discussing how it works. In that case, perhaps the following simple steps would help us do this activity with some ease. Here:
Step 1: Get a candle pot or a jar for candle wax collection and place a candle stick to burn steadily in it. Or, melt some paraffin wax in it. Because there is fire involved, ensure that you practice safety.
Step 2: Insert the matches stick into the liquid wax and ensure that the matches head is entirely soaked and covered with the liquid wax. It is always better to allow the wax to cover the match head completely, as well as part of the match itself.
Step 3: Withdraw the matchstick and allow it to cool off for a few seconds.
Step 4: Then place the matchsticks on a flat surface that has an edge or a table top in such a way that the match head is laid slightly off the edge of the surface or the table top. Then allow the wax to harden some more.
Step 5: Just before the wax is completely hardened, it advisable to pick up the matches and try to form a tight grip of the wax coating at the end of the matchhead. You can do this by just pinching the end of the wax coating that is in the direction of the stick, so as to create a tight seal at that end.
This is a great way to keep your matches waterproof. It is affordable and assessable.
All you need to do is apply a tiny little patience and in less than 10 minutes you can completely waterproof an entire box of matches.
Use of Shellac
This is not a common method of matche waterproofing, but it is interestingly a very reliable method. Shellac is usually used as a brush-on colourant, a wood finish, or a food glaze. They are originally harvested as resin secretions some forest trees by a set of feminine lac bug mostly found in Asia.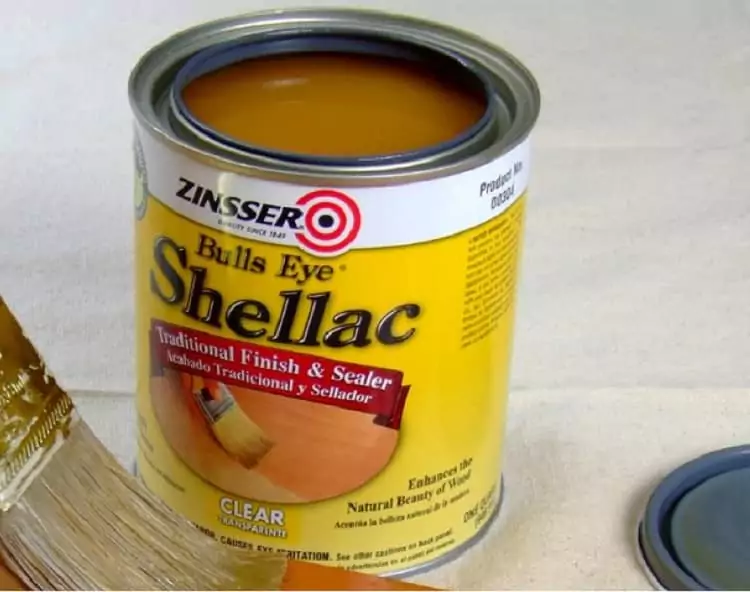 But what happens is that they are processed into dry flakes and marketed around the world. Industrial processes are then applied to the flakes, especially by dissolving them with ethanol to form the popular Shellac liquid which are bottled and sold in the super markets. This is how to use it:
Step 1: Similar to previous methods, obtain a broad base plate or a petri ditch and then place both some match sticks and the petri ditch on a table or flat surface. You can then pour some shellac into the petri ditch.
Step 2: Pick up some match sticks and dip them into the shellac liquid.
Step 3:Withdraw the match sticks from the shellac liquid and place them on the edge of the flat surface. Or better still, on a flat surface that is slightly slanted. This is to allow the excess shellac to drip off.
Step 4: Place a sheet of tissue paper, or any recycled newspaper to collect the fluids that are dripping off. Allow the matches to stay hanging a few minutes.
Step 5: Carefully take off the match sticks from the flat surface, as some may have glued to the surface where they were allowed to dry and place them in a pack, as they are ready to use.
Those who have used the shellac method argue that although the wax and the finger nail polish methods of waterproofing your matches works well, they both degrade after a while, especially when the matches are to be stored for a long time before they are being used or after they have just been saved from a trip. But by using the Shellac method, they claim that they stay waterproof for a much longer time, especially when they are not to be used for a trip in the near future.
Use of Drinking Straws
The use of reusable straws is a fantastic way of impressing the environmental and managerial guru inside each of us. Collecting used straws and converting them into reusable waste materials saves our planet from several environmental issues and saves you from unnecessary extra expenses.
In order to do this, just follow these steps:
Step 1: Get a few drink straws! Preferably used straws, either you pick them directly after a meal or after the kids have played around with them. Place your match sticks beside you and also get a plier tool close-by.
Step 2: Rinse them off in soapy water and allow them to dry, especially if they were used by strangers, for safety reasons.
Step 3: When the straws are well dried, cut them into a preferred length and carefully insert your match sticks into the cut straws.
Step 4: Pick up the straws with the match sticks in them, and then pinch the both ends of the straw with the Pliers to seal off the cylindrical open ends of the straw.
Step 5: Now all you need to do is just to melt the pinched ends of the straw with a gentle fire. Your match sticks are sealed off and ready to be packed.
Now, is this not just creative and great. Well, try any method that suits you best, or the method that you can easily do and get your match sticks waterproof for your great outdoor expedition. Don't forget to read our tips on how to get a good fire running to give you more insight.
Conclusion
In conclusion, your matches could either be struck on the pack or on any surface. Both matches work pretty well with these methods. Boating, camping the rain, or exploring the outdoor in any harsh weather condition can sometimes be very uncomfortable especially because you may not just get your tent soaked, but your clothes too.
Also, getting a fire started can become very difficult, and even sometimes impossible. If you are carrying some waterproof matches with you at that point, however, you could make a sunny moment from the rainy day. Consequently, since most campers also carry a handy lighter, why not read our list of the top survival lighters to give you more options.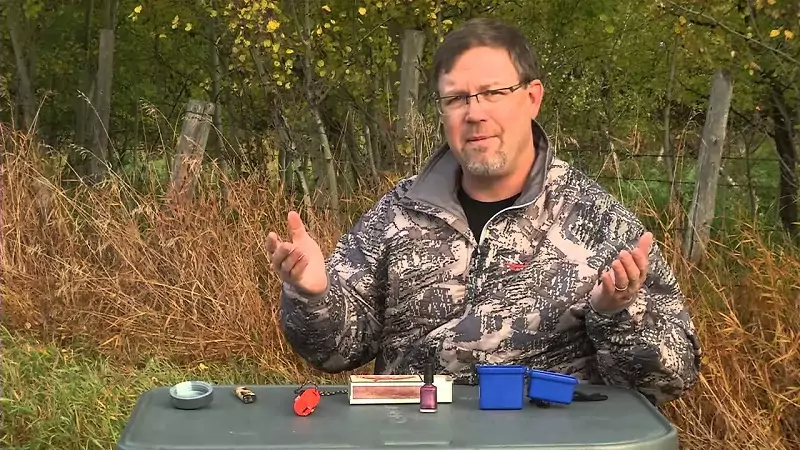 Waterproof matches are also sold in street stores and online shops. But who would buy one after knowing how to waterproof matches by reading such an inspiring and simple to follow article? All you need to get one in your rucksack is as easy as described in each of the steps for the various uses. So, try out a few methods, and have a good luck in perfecting your DIY skills on the one that you prefer the most. Cheers!
For more of our DIY projects especially for campers and backpackers, click on the link to find out more.