Camping is usually thought of as a group or family activity. When you think about camping, you probably picture people sitting together around a campfire, roasting marshmallows for s'mores and telling their scariest ghost stories. But camping can also be a solitary activity, and one that you might enjoy far more than you think.
Solo camping comes with a lot of perks. You won't have to rely on anyone else, which means you can focus on yourself, enjoy the silence of nature, live in the present moment, and recharge before returning to the hustle and bustle of daily life.
Camping alone might sound scary or dangerous – and it's often portrayed that way – but it isn't! Women, especially, are warned not to go camping alone, but so long as you go prepared and make yourself aware of potential risks, there is no reason to believe that camping by yourself is unsafe in any way. Our article on basic hiking safety is great piece to read, so check it out.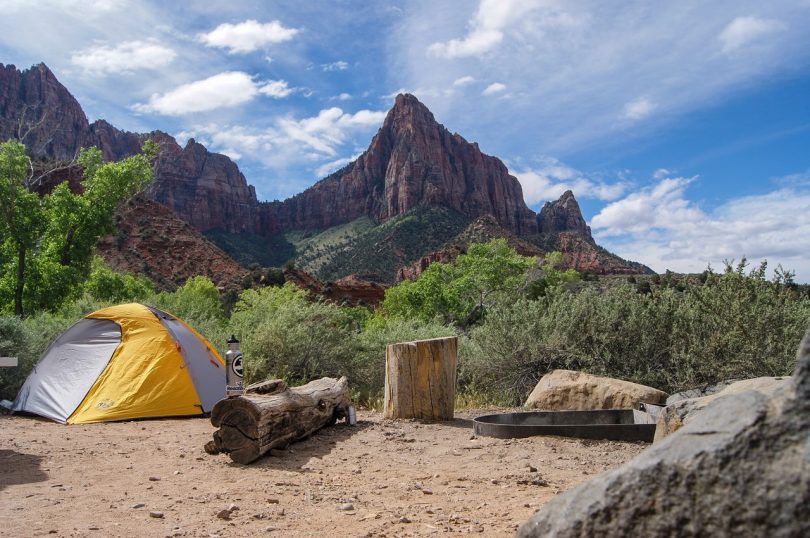 The best way to enjoy your first solo camping trip is to start cautiously and build your confidence from there. While the saying that there is safety in numbers exists for a reason, there is also safety in preparedness. Camping alone isn't for everyone, but if you love to camp and you're curious about going it alone, try it at least once.
For novice campers, we will walk you through essential items you should always carry with you, some solo camping tips, risks to be aware of and how to avoid them, and ultimately convince you of the many reasons you should give camping alone a try!
Tips for Solo Campers
Going camping alone might sound intimidating if you've never done it before, but anyone can have the confidence to go alone. Solo camping means you won't have anyone else to rely on, but this can be a liberating feeling and teach you a lot about yourself. You'll be able to enjoy the silence of nature, stay present, reflect, reconnect with yourself, and recharge your body and mind before returning to normal life. Camping by yourself also offers you the opportunity to focus on improving your skills like starting a fire, pitching a tent, and cooking hot food outside.
If you're going camping by yourself for the first time, there are a lot of tips that can help you feel well prepared. Novice campers should always camp near the parking lot and other camper sites so you aren't too isolated if something goes wrong.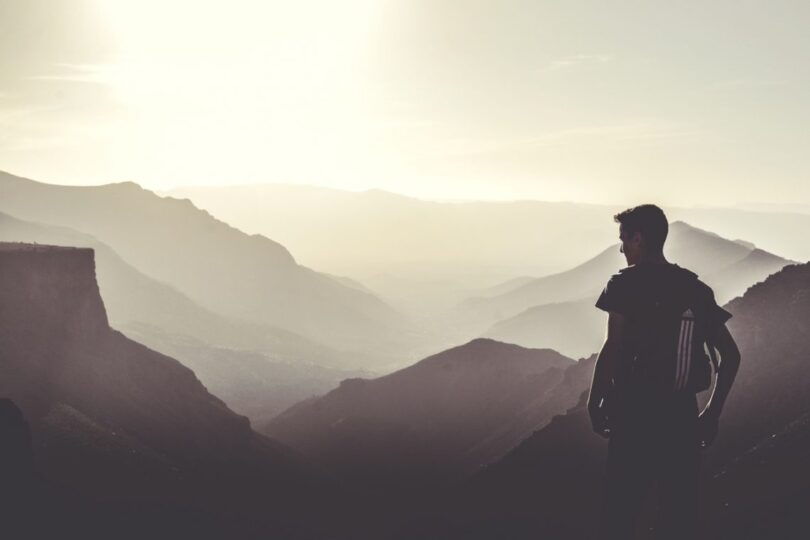 Always be mindful of the fact that you have to carry all of your gear by yourself so carry as small a pack as possible by taking only what you need for clothing, food, and cooking supplies. You can also lighten your load by packing a small, uncomplicated tent or even just a hammock depending on the season and location. Read our piece on the best solo camping tent to give you more options. It's also helpful and reassuring to choose a location you're familiar with for your first time solo camping.
Leave an itinerary behind with friends or family so someone knows where you will be and when you're expected to return. That way you don't have to worry about being rescued if you find yourself in an emergency situation.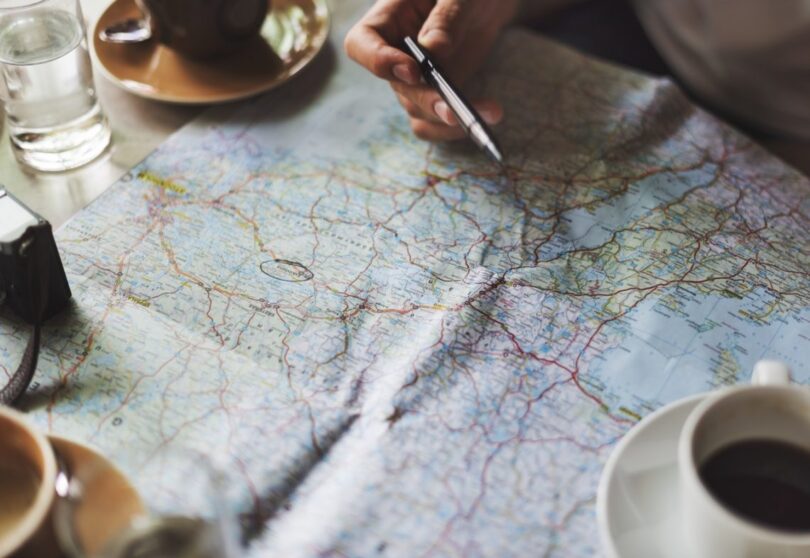 x
Camping alone usually sounds scary or dangerous to people who have never tried it, especially for women. But by following a few simple safety and preparation tips there is no reason to fear solo camping. Just keep in mind that you'll have a lot of free time to yourself so bring a book or journal, and try relaxing activities like hiking or kayaking by yourself. And it's ok to make friends if there are other campers nearby and you're feeling a little lonely!
Essential Items for Camping by Yourself
Whether you'll be camping by yourself or with someone else, there a few essential items every camper should take to be prepared and stay safe. For more information about what to take with you on your camping be sure to visit this article. However, these items are even more crucial for solo campers who need to be ready to handle any emergency situation or unexpected weather conditions on their own. If you're planning a solo camping trip, make sure these items are on your list:
Navigation
You should always have navigation tools available to help you find your way through the unfamiliar outdoor territory, especially if you happen to get lost which can happen to even the most experienced campers. To help navigate trails and campsites, always carry a map, compass, and GPS, and make sure you know how to use these items before you head outdoors.
Sun Protection
Sun protection is important on every camping trip and in every type of weather. Just because it's cold or cloudy outside doesn't mean you aren't exposed to the sun so protect your skin with sunscreen, sunglasses, a hat, and long sleeves and pants.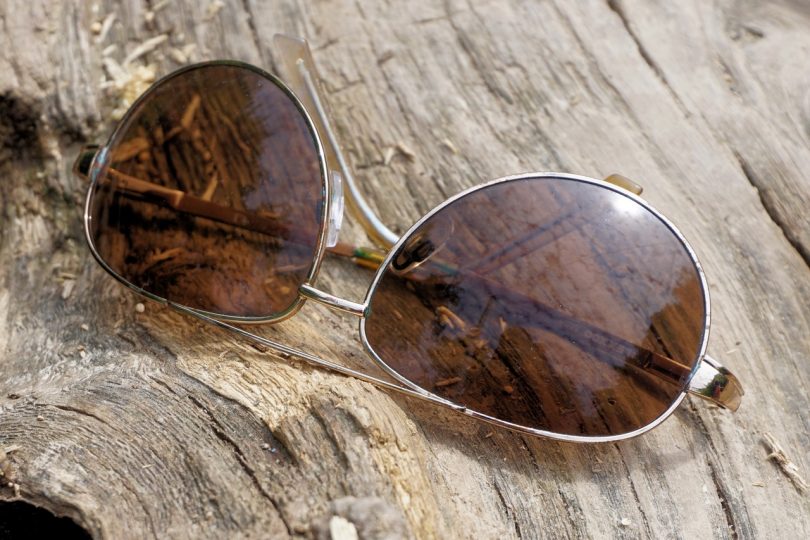 Insulation
This is essential for winter camping, but can also be useful year-round. Even summer nights can bring cool weather depending on your location so check the weather before you go and pack clothes and sleeping bags with the proper insulation for your specific needs.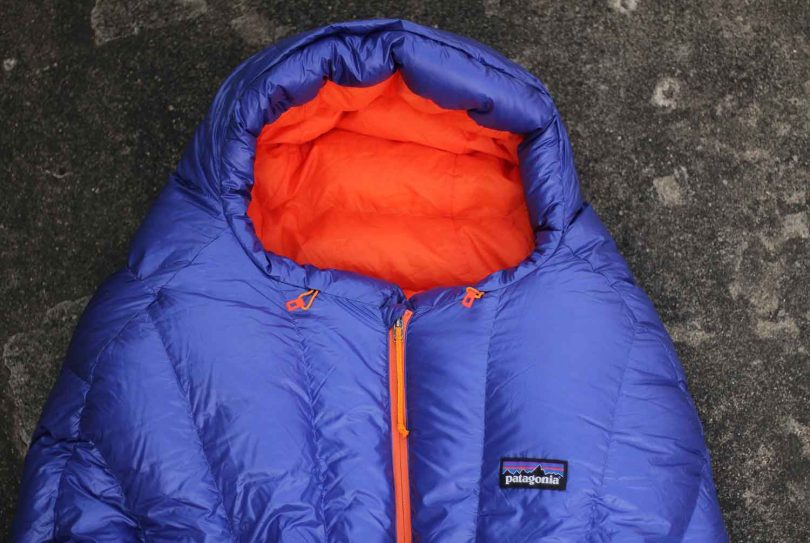 First Aid Kit
A first aid kit might seem like an unnecessary item or added weight, but they can come in handy when you least expect it. Even experienced hikers and campers can twist an ankle on unfamiliar terrain or have an allergic reaction to something they're unaware of. Always be prepared with a basic first aid kit for camping trips, but especially when you'll be camping alone.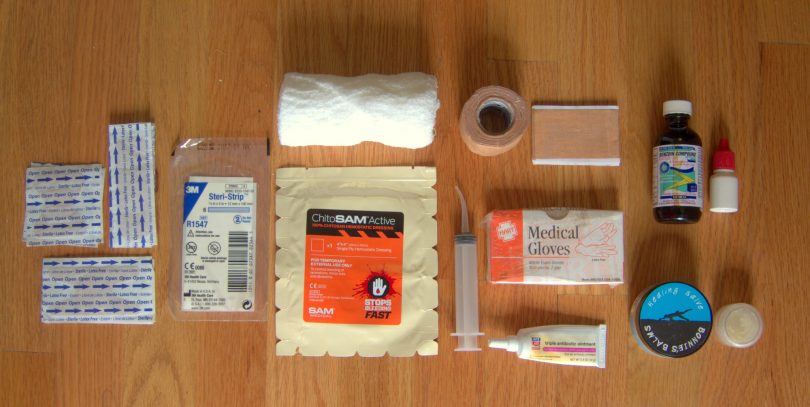 Fire Supplies
Starting a fire outdoors isn't easy, especially if you don't have the right supplies with you. At the very least pack or find some fire starter and carry matches so you can cook yourself a hot dinner and stay warm at night.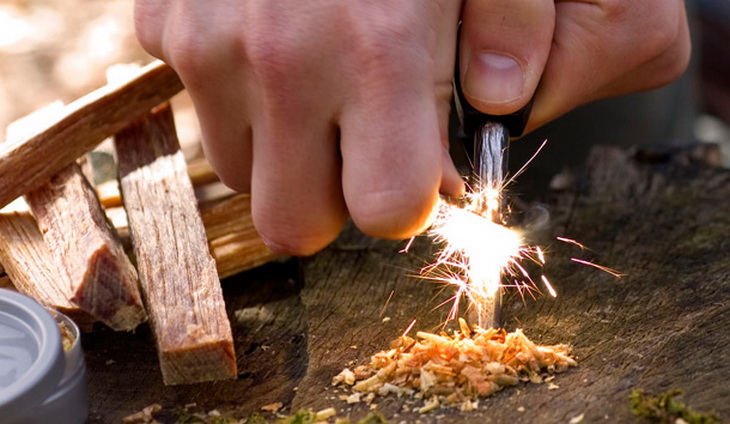 Repair Kit/Tools
Most camping and hiking equipment comes with repair items so make sure to always carry them with you. Tent and sleeping bag repair items can come in handy and make a major difference in keeping you safe and warm if you tear something accidentally. Carry some basic lightweight tools as well like a multi-tool to help with setting up your camp or any other unexpected scenarios that might arise.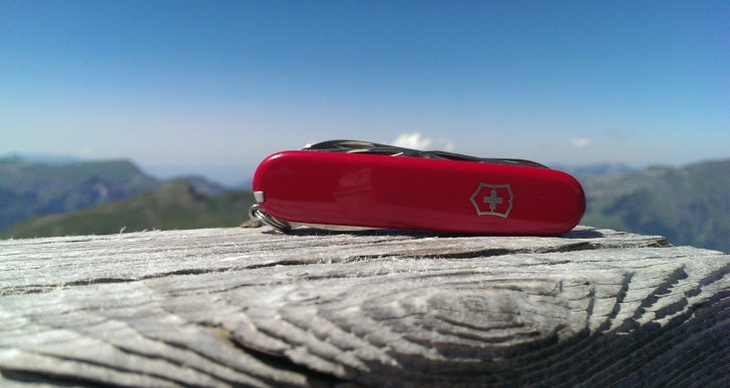 Food
A hot meal at the end of a day of hiking and camping is always ideal, but never forget to carry emergency non-perishable items in case you can't start a fire due to rain or other natural elements. Emergency food will also come in handy if you find yourself lost or stranded and waiting for help to arrive.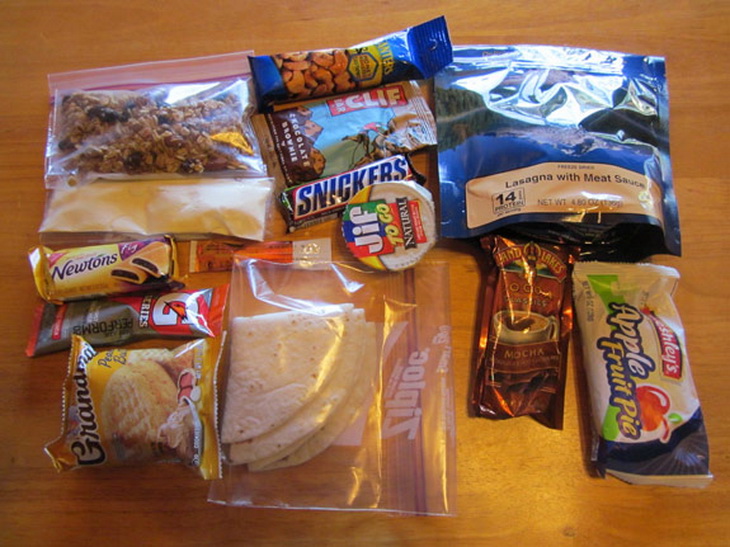 Extra Water
 Nobody can survive without water so always carry extra drinking water or a method for purifying water you collect from a lake or river. You can purchase water purification tablets, rehydration salts, steri pens, or filtered water bottles for cleansing water that might not be safe to drink.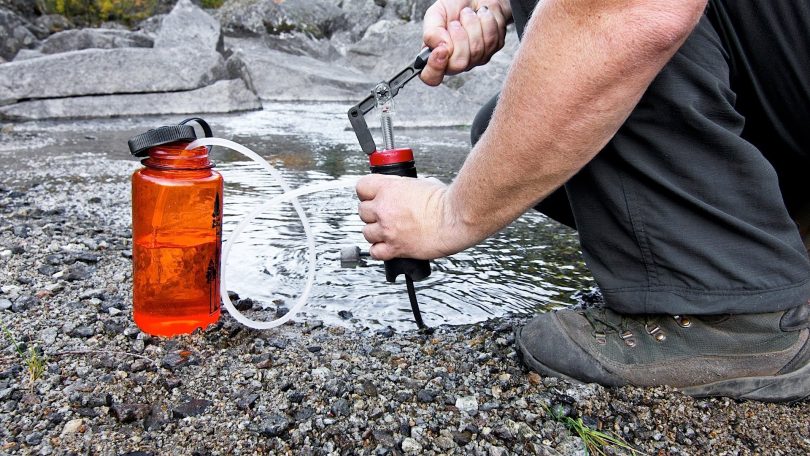 Local Emergency Numbers
Never go camping alone without a list of emergency numbers to call in case something happens to you or someone else. These numbers should include an emergency number like 911 and numbers for the local park ranger. Stay in touch with loved ones by reading our piece on the best satellite phones you can get for your trip.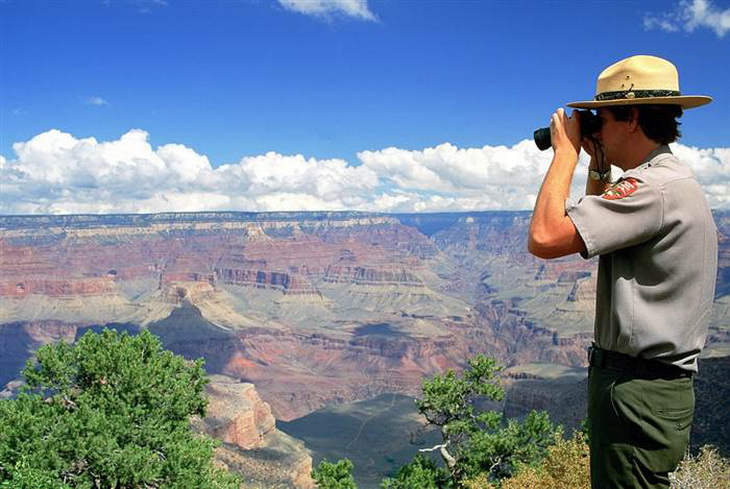 Solo Camper Concerns
In general, there is no reason to fear solo camping. Fear of camping alone is often spread through the media and scary movies, but there is no reason to fall prey to the negative and false information. By being aware of the realistic potential concerns that might arise while camping alone, you can prepare yourself for any situation and eliminate all fear of going camping by yourself.
Here are a few things to be aware of and prepare for before you try solo camping:
Nature is home to all animals, including predators – Be aware of the potential predators in the area you'll be going camping and do some basic research on how handle any interactions with these animals. For example, know how to hang your food at night if you're camping in areas where bears are a native predator.
If you know you are allergic to certain pollens or plants that grow in the area you'll be camping, pack any essential items you need to manage your allergies. This might include a daily allergy pill, inhaler, or Benadryl in case of an allergic reaction.
Your phone might not get reception – It's a good idea to carry a cell phone on your camping trip in case you need to call someone in an emergency. However, be aware that your phone might not get reception in remote areas and be prepared to handle emergency situations on your own until you can call for help.
Illness and injury are the primary concerns for solo camping – Always carry a basic first aid kit to handle any injuries or illnesses you experience while camping alone. Be able to handle common injuries yourself like wrapping a twisted ankle, bandaging a cut or wound, and carry helpful over-the-counter medicines like a pain reliever and something to help with an upset stomach if you start to feel ill.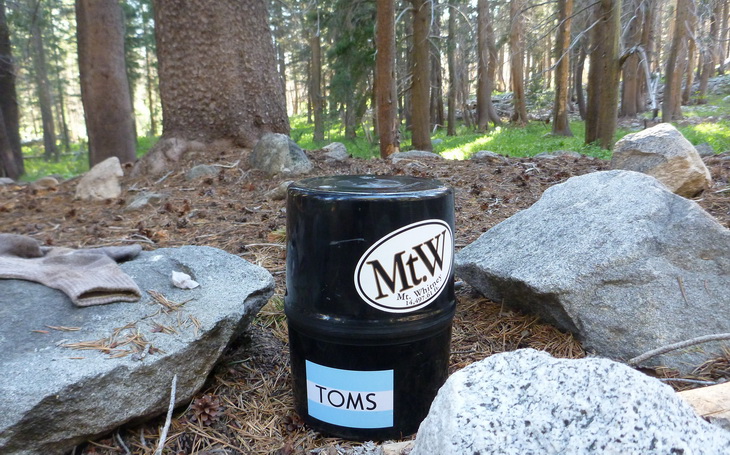 Reducing the Risk
Now that you understand the potential risks of camping by yourself, you can reduce the risk of something going wrong by being properly prepared. The primary concerns for camping should always be shelter, first aid, and food and water. Make sure you know how to set up your tent before you go, apply basic first aid, carry plenty of non-perishable food in case of emergency, and extra water or a water sterilization tool.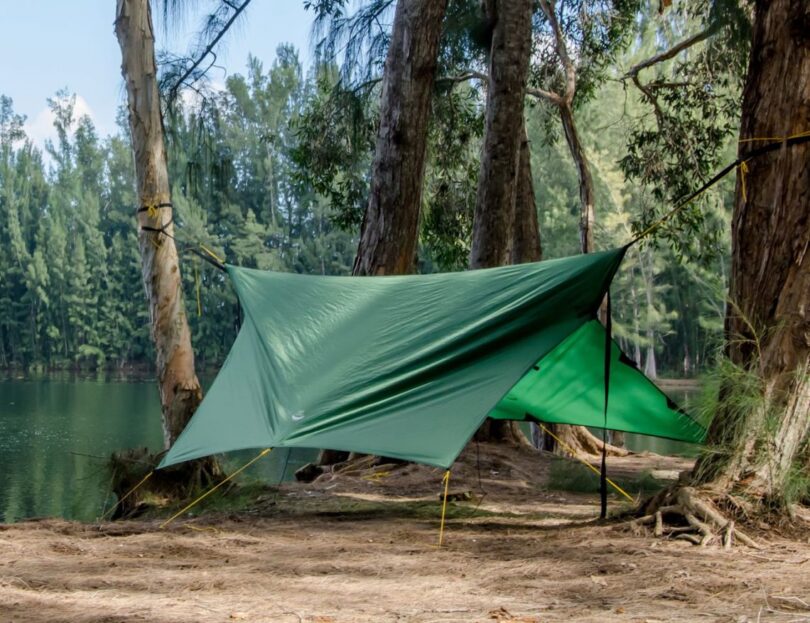 You can also reduce some risks by knowing how to hang your food out of reach of predators when you go to bed at night, being aware of any allergies you have and how to manage them, and avoiding eating any plants unless you are really an expert on what is safe.
The final major risk reducer you should be prepared with is dressing appropriately. Always check the weather before you go and be prepared for the worst. Also keep in mind that bright gear and clothes will make you easier to spot if something happens. You don't want to pack anything unnecessary, but certain times of year bring new risks like camping in the winter. Make sure you pack enough warm clothes with the proper insulation to keep you warm and safe.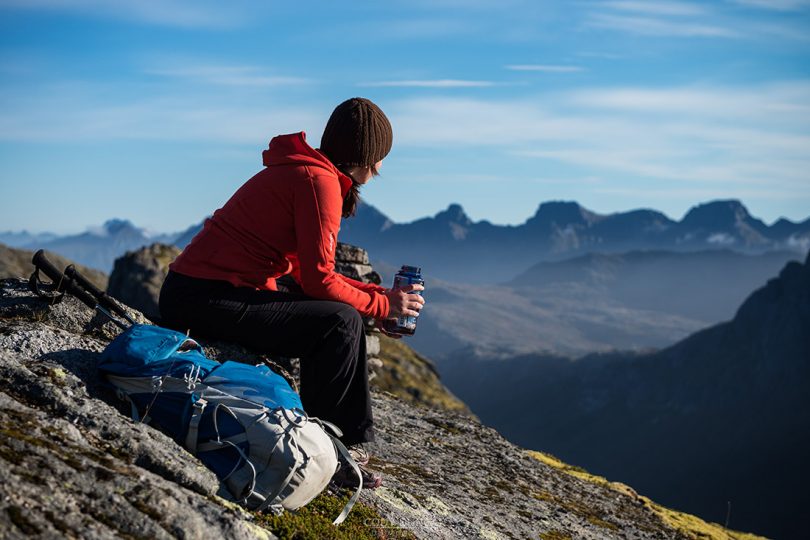 Reasons to Camp Alone
Beyond preparing you for how to safely plan a solo camping trip, we want to convince you of the many wonderful reasons to go camping alone. Camping is usually considered a group activity, but it doesn't have to be. Many people enjoy the solitude of escaping to the outdoors alone to seek peace and quiet and focus on themselves for a few days. If you decide to give solo camping a try, you'll be able to escape from the hustle and bustle of everyday life and enjoy some time to yourself.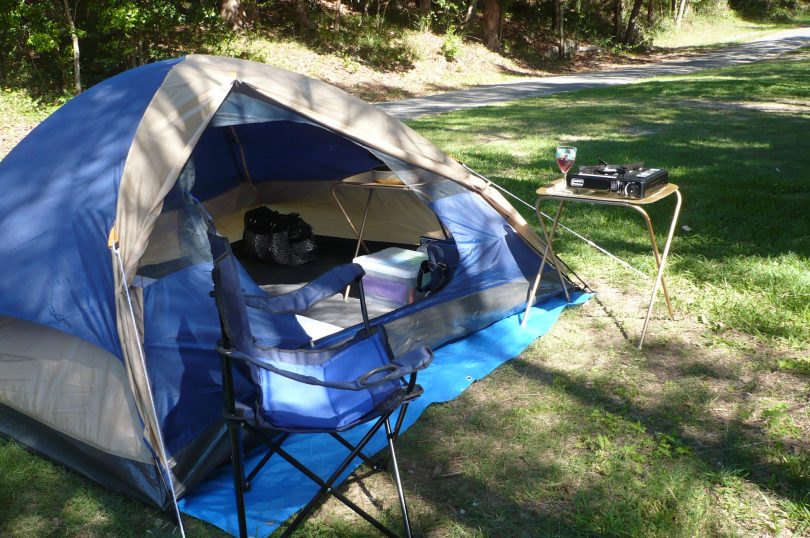 Camping alone forces you to learn and understand your personal limitations and strengths. When you realize that you're capable of carrying your own gear, setting up your own shelter for the night, and cooking yourself a hot meal over a campfire in the middle of nature, it gives you an empowering feeling to realize how many things you can do on your own.
Enjoy the time away to develop independence and self-reliance, skills that are useful way beyond just a few days alone in the wilderness. And best of all, you won't have to share your s'mores with anyone!
Concluding thoughts on this topic
Hopefully by now we've convinced you of the many reasons to give solo camping a try, and helped prepare you for how to do it safely. Spending time alone can be intimidating when you only have yourself to rely on and provide entertainment, but it's a liberating feeling when you finally realize that not only can you do it, but you also enjoy it.
Just remember to start cautiously by camping in areas you're familiar with and preparing yourself ahead of time. With knowledge of the essential items you'll need, risks to be aware of and how to avoid them, and specific tips for camping alone, there's nothing left to fear. Before you go on your next trip, be sure to read our article on more guidelines and tips for solo hiking – it's a must-read.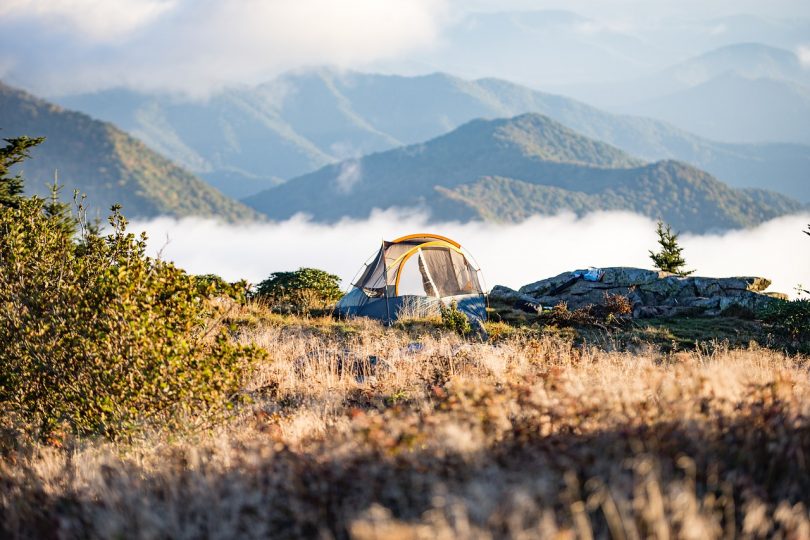 Are you ready to give solo camping a try? Tell us about your experiences in the comments!