Traveling from a one desert to another or from one high-peak mountain to the other needs a reliable network connection to keep your family informed and updated about your excursion, and to also share with them the eye-catching beauty of nature.
Thus, being aware of the availability of the best buy satellite phone on the market, sounds like something you should investigate, especially because there are many vendors selling these devices, and because it can be quite challenging to find the right one for your needs.
To help ease and narrow your hunt of these handsets, this article brings you simply the best collection of the market's most popular and best satellite (sat) phones. It is, however, inescapable that many of these sat-phones are exorbitantly expensive with prices over $600 on average.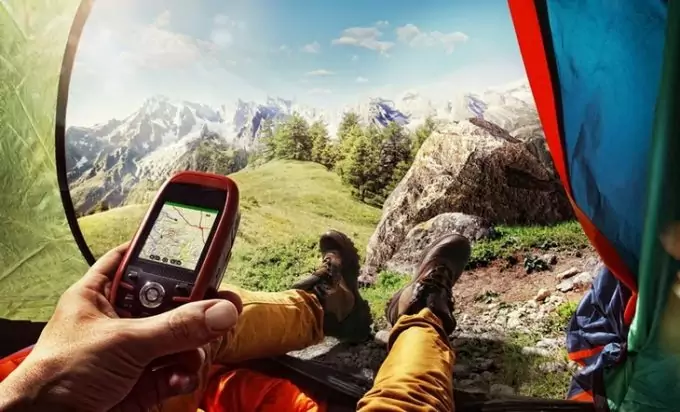 Take a look at the best collections we have made hereunder. Included with these sat-phones are features that make them sought-after and best alternatives to cell phones.
It should be noted that these satellite phones replicate and simulate the functionality of cell phones, but are not necessarily cell phones. Before we name the best devices, let's share with you how they work and what to look for when selecting these devices on the market.
Features to Consider Before Buying
The same way that you purchase cell phones, it is the almost the same with satellite phones. You have to take into account the most important features. With the satellite phones, however, the foremost important features include the coverage limitations as well as the price because they are exorbitantly expensive.
Antennas
These antennas need to be stowed to avoid interrupted satellite communication when sending and receiving calls. If these antennas are not extended, the phone will not function optimally.
It is recommended to hold the phone when using it unless it has a Bluetooth for hands-free use. Putting it in a bag or pockets of your hard-shell jackets will jeopardize the quality of the voice call.
Price
These phones are expensive and they vary in pricing subject to the number of features and accessories included. They can cost over $600 depending on the type of the phone purchased. Included in the prices are features such as Wi-Fi and Bluetooth connectivity.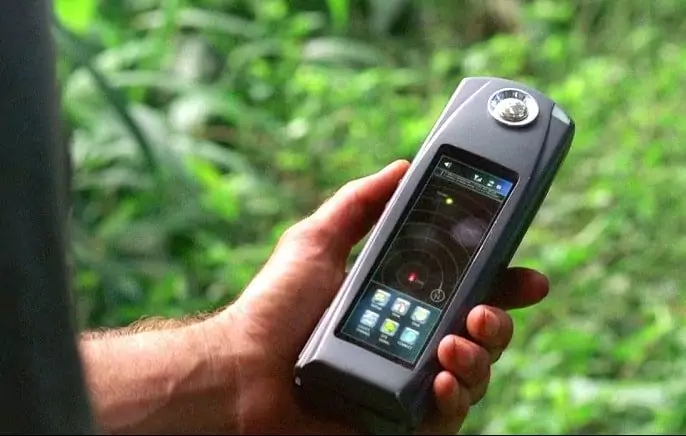 Nevertheless, the airtime is relatively inexpensive compared to roaming charges incurred when using cell phones should you visit foreign countries. It is however expensive for other people to contact you.
Airtime Option
You can either opt for a prepaid or monthly-postpaid option of using the phone. The SIM cards usually come with preloaded airtime units that need to be activated with the manufacturer or the vendor first. It takes 90 days for the data to expire from the time you activate it.
Global Coverage
Some satellite phones have restrictions. For example, Thuraya sat-phones are not used in the United States because of lack of coverage. Iridium satellite phones, on the other side, have a global coverage from pole to pole including the Thuraya-excluded US regions.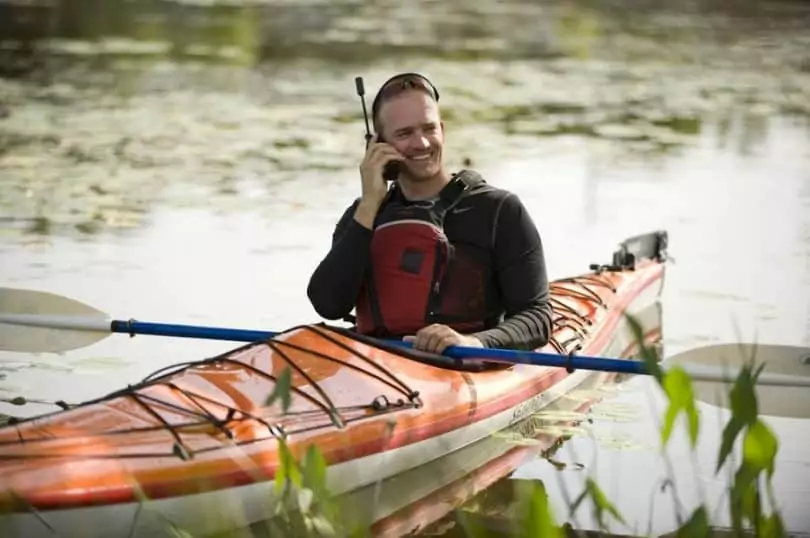 Also noteworthy is your location when making calls because any obstructions to the handset could render it useless. These sat-phones are not designed to be used indoors, but some can operate indoors subject to opening the window because they depend solely on a satellite system architecture.
Design
Generally, these phones are compact in design and light in weight. Their designs are further differentiated from cell phones by the appearance of the buttons, options and the antennas. There are disclosed weight and size dimensions on each handset hereunder. You can also use it to decide on the type of handset you want.
Other Features
Availability of GPS real time tracking, call and text messaging is worth noting. You certainly want to share your location when traveling in desert environments.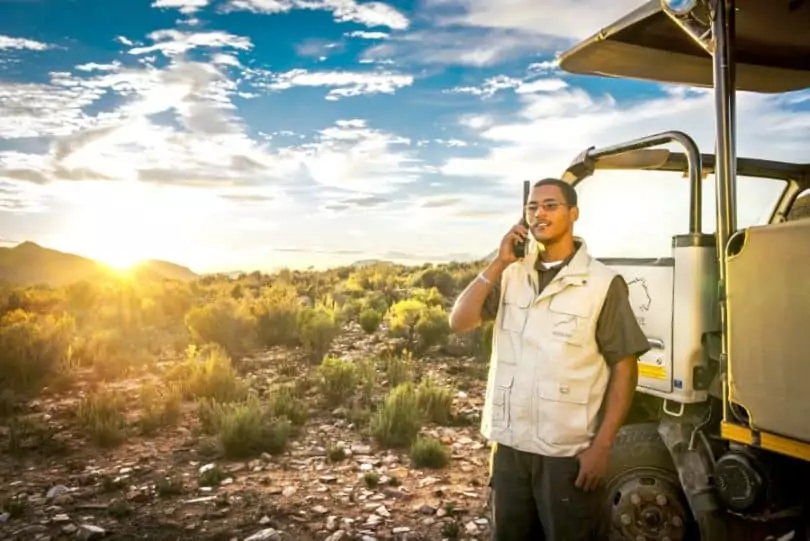 The GPS tracking helps the loved ones to locate you in case of any emergency. Also worthwhile is the Wi-Fi and the Bluetooth capability. Some satellite phones do not have Bluetooth and Wi-Fi features.
Top Products on Today's Market
Now we delve into the reviews of the sat-phones that we believe are the best based on a set of advanced features. The best decider is you, after a careful consideration of the features as highlighted above. Your preferences may vary from ours.
Nonetheless, it all depends on your budget and the options that you are looking for in relation with your desired expedition. We have done our best to bring you the best on the market from Iridium's latest tech innovations to Inmarsat's giants.
Iridium 9555
Price: Approx. $940
Weight: 9.12 ounces
Dimensions: 5.63 X 2.17 X 1.81 inches
Specific features: Two antennas, 12 volt charger and a wall charger, SIM card included, Lithium ion durable battery.
Best use: For explorers, hikers, shippers, emergency personnel, or rescue organizations
Description: The Iridium 9555 satellite phone, unlike its predecessors, brings a compact and an innovative design. It has a user-friendly interface boosted by its sought-after features such as the stowed antenna for effective, secure, real-time and great communication.
Some worth-having features, include a brighter screen for enhanced visibility, USB port for charging, text and email capabilities, and a speakerphone for the clarity of sound quality. This improves communication in any rugged environments.
The phone will work just fine aboard a ship because it has a shock and water resistant features. Even in remote deserts and mountains when inconvenienced by the downpour, the phone will survive and still provide the most expected functionality due to its water resistant feature.
However, you should note that it works well when handheld not in the pockets or handbags as they serve as obstructions for the satellite phone, and you certainly want a satellite phone that gets a signal.
PROS:
Durable battery life
Compact size
Very good coverage
CONS:
No minutes come with the SIM card, they must be added
Related: A good add-on to buy with this phone is the Iridium 75 Minute 30 Day SIM Card, that way you can change it for the SIM card the phone include, but that has no minutes in it.
Iridium Extreme 9575
Price: Approx. $1300
Weight: 3.4 pounds
Dimensions: 5 X 9 X 10 inches.
Specific features: Maximum of 4 hours of talk-time, Real global coverage, real-time and secure communication, GPS-featured SOS for real time tracking, Wi-Fi hotspot when connected with Iridium AccessPoint, Military grade of 810F, shock proof, dust proof and water resistant, rugged design for harsh conditions.
Best use: Emergency personnel, ships, mountain climbers, campers and other outdoor enthusiasts.
Description: Iridium Extreme 9575 is yet another latest technological development from Iridium featuring a range of features to enable real time and secure communication in remote areas where terrestrial cell phone networks are not reliable and not dependable.
It comes with sophisticated data and voice capabilities that are competitive enough to provide you a reliable satellite network communication to avoid roaming charges imposed by other service providers when using cell phones.
This sat-phone's global coverage feature grants users the privilege to communicate from pole to pole without any inconvenient limitations whatsoever. It embraces real time tracking with its GPS-enabled SOS. Furthermore, you can enjoy its Wi-Fi hotspot when connected with the Iridium's Access Point.
Also considerable in this phone is the military grade specification of 810F for enhanced durability. When you need the toughest satellite phone that is versatile to be used in any destination, this phone can be yours.
PROS:
Water resistant
One year warranty worldwide
GPS feature works very well
CONS:
SIM card comes with no minutes
Battery life lasts shorter than advertised according to reviews
Related: In case you're going on a long camping trip and you feel you need more battery life, the Blue Cosmo Iridium Battery can be a very handy product to have.
BluesCosmo Inmarsat IsatPhone 2
Price: Approx. $650
Weight: 11.2 ounces
Dimensions: 6.65 X 1.14 X 2.05 inches
Specific features: Global coverage with a global prepaid or monthly post-paid SIM card included, real time tracking with GPS, make or receive calls with your handset, water and dust resistant, IK04 rating for the shock resistance and IP65 ingress rating, humidity tolerance of 0 to 95%, Withstands temperatures between -20 to 55 degrees Celsius, Durable battery with 8 hours talk time and 160 standby hours, AC wall charger, USB port and cable for charging or for connection to the computer, 1 year manufacturer's warranty, 2 satellite phone handsets.
Best use: Hikers, snowboarding, emergency team, private organizations or individuals.
Description: This BlueCosmo Inmarsat IsatPhone 2 comes with a clear voice calling, text message capability and GPS real time tracking. That is almost the same quality with the cell phones in their non-limited boundaries.
The advantage of this satellite phone is that it can be used anywhere within its jurisdictions to offer a reliable network communication when faced with the downside of cell towers.
However, this phone cannot be relied on in the North and South Pole regions. This limitation  and exception underrate the phone compared to the Iridium's global coverage phones.
Notwithstanding its exceptions, the IsatPhone remains one of the reliable satellite phones with innovative designs and a user-friendly functionality. It has a 2.1 inch display screen featuring a trans-flective technology for more improved visibility during the day.
You can spend the entire day communicating with the phone due to its 8 hours talk time and 160 standby hours. The battery's talk time can be preserved by using text, web, and email messages instead of voice calling.
If you are in emergencies, there is a customizable button than can be configured to your chosen recipients. In case of prevailing emergencies, the satellite phone will send text messages to your beloved ones for your rescue upon pressing the button.
It can send multiple messages at once to many recipients when you press the emergency button. This feature outsmarts Iridium sat-phones. The longest talk time as well outperforms the Iridum's batteries.
PROS:
Comes with 4 adaptors and a car charger
Comes with a handset to make or receive calls
Related: The Pelican Blue Cosmo Case is frequently bought alongside this phone, as it's ideal to store all the things the phone comes with, like the handset or the chargers.
Inmarsat Isatphone Pro
Price: Approx. $525
Weight: 9.92 ounces
Dimensions: 6.69 X 2.36 X 1.57 inches
Specific features: GPS location tracking, voice, voicemail and text messaging capabilities, hands-free use with the featured Bluetooth, shock resistant: IP54 and humidity tolerance of 0 to 95%, It can operate in temperatures ranging from negative 20 to positive 55 degrees Celsius, compatible with Twitter social network
Best use: Alpine climbs, emergency situations, outdoor activities, snowboarding, mountaineering.
Description: Thinking of getting in touch with your Twitter followers? Here's your preferred handset to access Twitter via satellite network architecture. So far, among the aforementioned satellite phone giants, Inmarsat Isatphone Pro prone is the only phone equipped with this feature.
It has a compact and innovative design that embraces a secure and real time communication when you are in remote areas. Its Bluetooth feature enables you to communicate while the device is not in-contact with hands.
Furthermore, the humidity tolerance is a very important factor, and this phone can stand a tolerance up to 95%, which is very good for trips into adventurous places such as tropical jungles. The fact that it also operates in extreme temperatures, from minus 20 degrees Celsius to positive 55 degrees Celsius is a huge advantage.
Hardly will there be a scenario in which it won't be able to operate due to the fluctuation in the weather conditions and that adds a lot of reliability.
PROS:
Supports Bluetooth
Good reception or satellite coverage
Can access Twitter
CONS:
Needs SIM card for activation
Related: The Isat Phone Carry Case is the perfect add-on for this satellite phone. Whenever you need to store it, it will keep it safe and free from any dust or water.
Thuraya XT-Lite
Price: Approx. $480
Weight: 6.56 ounces
Dimensions: 5.12 X 1.18 X 1.97 inches
Specific features: Single SIM card with dual satellite voice calling and GSM network calling, durable battery, voice call and text messaging enabled, omnidirectional antenna, 6 hours talk time and 80 hours standby
Best use: In remote areas by travelers and by emergency rescue teams.
Description: With this Thuraya XT-Lite phone you can enjoy making uninterrupted voice calls enabled by its omnidirectional antenna whether you are in the mountains or deserts.
Unfortunately, it has no coverage in the United States. The other satellite phones are victorious to the Thuraya XT-LITE with its lack of coverage in the US. Nonetheless, it reverts by outperforming other sat-phones with its dual GSM and satellite network calling.
If you want to save on voice call rates, you can send text messages or emails. There is no need for an additional SIM card because its dispersed SIM card is multi-functional and versatile. On the other hand, you can enjoy voice calling with a durable battery for over 6 hours. Inmarsat's phones are winners with the talk time hours.
The Thuraya satellite phone furthermore grants you the privilege to customize it to your preferred language. The Chinese language is however available separately in a different firmware. The satellite coverage of this phone is included in about 160 countries the world over.
Calls can be received when its antenna is stowed to avoid interruptions in communications. The other features found in cell phones are found in this handset. These include calendar, stopwatch, speed dialing, address book and a calculator.
PROS:
Customizable for preferred language
It has a calculator
CONS:
No coverage in the United States
No coverage in the Americas
Related: It is ideal to buy this phone alongside the Thuraya Prepaid SIM for 24 Months, making sure it will work for a long time.
Wrapping It Up
We have reached the end of our collection of best satellite phones on the market, and we hope that we helped you ease your choice of the perfect one for your outdoor communications. Having detailed them together with their features, we are certain that your confusions are brought to an end.
Simply go through each handset to see the one with the most important features. But take into account the coverage, options and other limitations when selecting the phone. It is of no use to spend exorbitant fees in purchasing a satellite phone that is not going to work for you. The prices are also mentioned for your convenience.