Would you agree with us that the warmest clothes for a trip into the wilderness are always important? After all, even the warmest of days can quickly turn into very cold nights. Unfortunately, just like us, you are probably aware that finding the clothes that you need in order to stay warm isn't always easy.
But you don't have to spend a lot of time and effort looking for the perfect layer to wear under your clothes. With so many options out there, you'd probably be looking for ages and still not find the right thing on your own.
That's why we've gone through and looked for some of the best merino wool base layer options. Each of these can keep you warm in practically any conditions, and they'll do it in comfort too.
Our Top Picks
Things to Consider Before Buying
Before you go jumping into buying anything, however, you'll want to know what you're getting yourself into and you definitely want to know what you're looking for. Each of these features will help you decide whether the base layer you're thinking about buying is going to be best for your next trip (and beyond).
Material
Merino wool is the best material to be used for a base layer because it offers so much versatility. A smaller diameter fabric will prove softer than something that has a larger diameter with variations from 17 microns to 24 microns. With 17, you get ultra fine wool and with the highest, you get strength.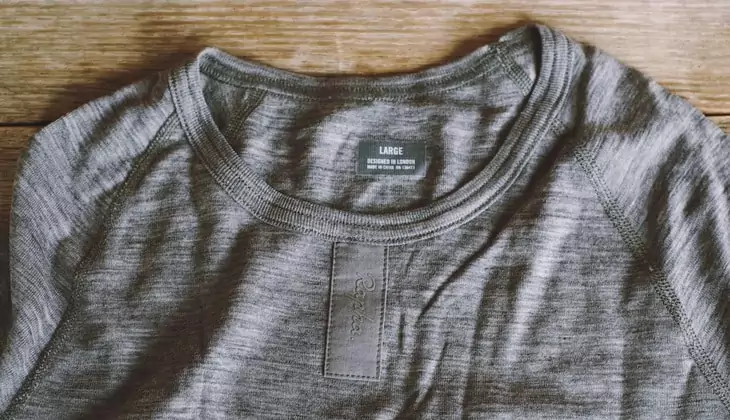 What makes merino wool even more durable, is the fact that it can be blended with materials like nylon, polyester and polyamide. These blends can help make the material even stronger, and also provide a quick dry feature, though it does make them a little less soft and breathable.
Durability
Though merino wool isn't as durable as some other types of material, like nylon and polyester, but when blended together you can definitely create something stronger. If you need a lot of durability you may want to go with a blend that still has a good amount of merino wool but some other materials too.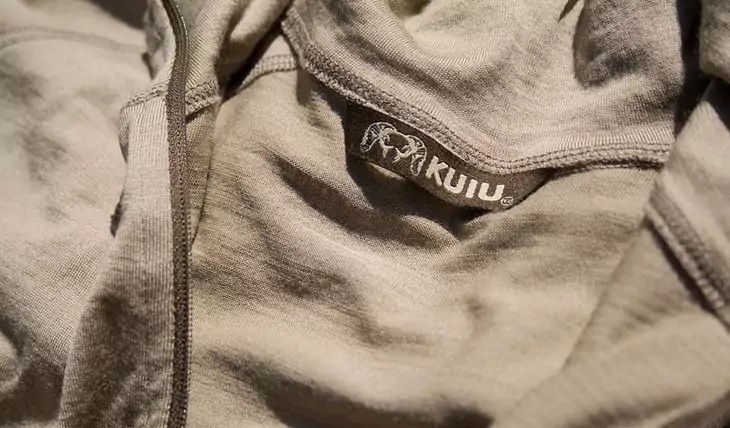 Make sure that you don't blend anything too thick or heavy with the merino wool as this can help with durability but at the expense of the breathability. You want anything you wear under your clothes to breathe well, so you don't sweat too much.
Seams
Thick seams can cause trouble when you're trying to get around outdoors, especially in a base layer. If you're not careful you can end up with chafing and rubbing from the seams or even from a lack of seams, which is why it's important to have quality.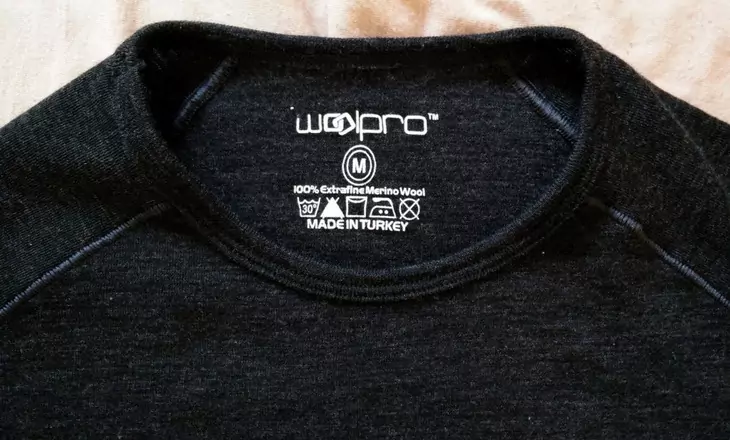 Flatlock seams are one of the best ways to reduce friction and therefore reduce the level of chafing that you might get otherwise. These lay flatter on the skin and become a lot more comfortable for base layers.
Odor Resistance
When it comes to odor you want a base layer that is going to protect you and keep you smelling decent, no matter how long you may be out there. Merino wool has naturally occurring lanolin that helps to get rid of odor causing bacteria.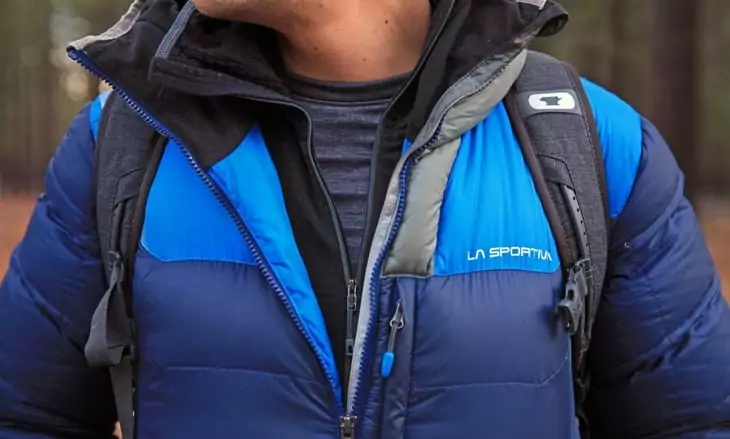 Where synthetic materials can be treated to make them anti-microbial, merino wool doesn't need this added treatment because it's going to keep the odors out, naturally. No matter what you do that lanolin won't be washed out either, so the odor protection will last.
Fit
Your base layer needs to fit properly in order to provide you with the results that you're looking for. That doesn't mean it always has to fit tight or always has to fit loose, but a proper fit is very important overall.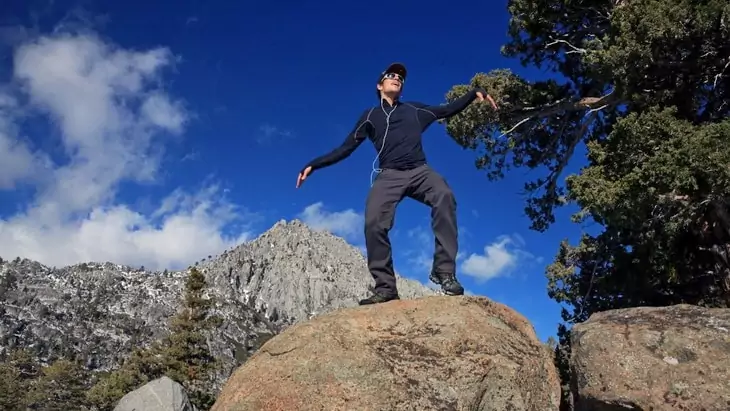 In warmer conditions a regular fit or a loose fit can help you get the added ventilation and breathability that you're looking for. On the other hand, when it's colder outside you may want to have a tight fit to keep in your body heat.
Best Products on Today's Market
With so many products available to fit even all of the specifications we talked about, it can be difficult to narrow things down to exactly what you want. Each of these products are ones we believe will help you get exactly what you're looking for when you head out and will make sure you're prepared no matter what happens.
Woolx X304 Long Sleeve T-Shirt
Price: Approx. $30
Weight: 201.6 g
Size: S – XXL
Specific features: 100% Merino wool, 160 g/m² density, 17.5 micron, flat lock seams, semi-fitted, machine wash and dry, antimicrobial, no odor, moisture wicking, lightweight, breathable, no itch – ultra soft, stretchable, crew neck,
Best use: Mountaineering, hiking, trekking, climbing, running, backpacking, everyday use
Description: The Woolx X304 Long Sleeve T-Shirt is made of pure, 100% Merino wool, which truly is a one of a kind fabric in all seasons and can be worn in almost all occasions.
As you probably already know, merino wool is naturally breathable, exceptionally soft, and warm even in wet conditions. Additionally, it regulates body temperature, controls odor naturally, has a great warmth to weight ratio, and is quite stretchable.
The antimicrobial fabric, allows you to wear it for days at a time, without having the need to wash it, and it comes in several different colors so you can find the one you love all the time.
The moisture wicking feature means that sweat and other moisture, is removed quickly, and you don't have to worry about irritation from that or anything else. It's designed to offer no-itch and has flatlock seams to reduce chafing, as well as a crew-neck style and regular fit.
PROS:
Machine washable and dryable
Doesn't shrink in the dryer
Less than 8 ounces total weight
Comfortable all day
Moisture wicking for extreme sweating
CONS:
Color is off
Shirts run slightly small
The fit around the neck can be off
Related: If you're looking for something a little more high tech the Woolx Explorer Base Layer is a little more expensive. Made with 100% Australian merino wool, it works great for more extreme outdoor wear.
Woolpro Agena Baselayer
Price: Approx. $70
Weight: 195 g
Sizes: S – XL
Specific features: 100% Merino wool, sewn with Merrow ActiveSeam sewing machines, breathable, crew neck, 195 g/m² density,
Best use: Mountaineering, hiking, running, everyday use
Description: The WoolPRO Agena Baselayer is made with 100% Merino wool and comes with the fabric density of 195g/m²; which makes it suitable for use almost all the season in the year, except during very warm summer days, when you would feel too hot wearing it.
This model, is primarily designed as a base layer, and as such, it can be worn as part of layered clothing, but as a single layer as well, especially at higher temperatures.
This base layer is very stretchy and doesn't restrict movements, thought was designed to be fairly tight fitting. Additionally, it features the ActiveSeam stitches and a loose elastic hem, which are making it a whole lot more comfortable and easier to move around in.
However, you also need to know that the Active Seam does not come as flat as flatlock, but this really isn't a deal breaker considering the overall quality of this base layer model.
PROS:
Works 3 seasons
Can be used as a base or single layer
ActiveSeam stitches for comfort
Slightly looser fit
Midweight shirt
CONS:
ActiveSeam is not as flat as flatlock
Looser fit not idea for everyone
Not ideal for cold activities
Related: If you're heading out into the wilderness, you're going to want some good quality socks to go along with everything else as well. These Darn Tough Vermont Socks are a great choice for women because they're designed to fit your foot and they're merino wool.
Ibex Outdoor Tee
Price: Approx. $10
Weight: 153.08 g
Sizes: S – XXL
Specific features: Super soft, lightweight, 87% Merino wool / 13% nylon, flat lock seams, crew neck, 145 g/m² density, flatlock seams, breathable, odor resistant, moisture wicking, thin and porous fabric, fast drying
Best use: Mountaineering, hiking, backpacking
Description: The Ibex Outdoor Tee is made from a combination of 87% Merino wool and 13% nylon, which gives a combination of materials that increases the durability and versatility of this thin and porous fabric.
The 87% Merino wool used for the production of this fabric, is super fine and has a fiber diameter of 18.5 microns, which contributes to the extreme breathability, exceptional moisture wicking properties, and it dries off fast on its own.
This garment has a low density of 145 g/m², which provides great performance on warm summer days. It can also be used for year round outdoor activities with an appropriate mid layer at least.
Furthermore, this base layer is sewn with flatlock seams and has a crew neck, making it very comfortable to wear, and the regular style fit just adds to that comfort. This model is thin and good for the most warmest of conditions.
PROS:
Regular fit is a little loose
Lightweight density for breathability
Inexpensive for any budget
Blended merino wool for increased durability
Flatlock seams for comfort
CONS:
Nylon takes out some of the softness
Tee rather than full base layer
Designed for warmer weather
Related: This manufacturer also offers other base layer that may fit to your needs. The Ibex Woolies Short Sleeve Top is made from 100% Merino Wool and is an award-winning and guide-approved ribbed fabric. It has a close to the body fit that keeps its shape with 18.5 superfine wool yarns.
Icebreaker Oasis Leggings
Price: Approx. $90
Weight: 243,8 g
Sizes: XS – XL
Specific features: 100% Merino wool, bodyfit, lightweight, smooth flatlock seams, slim fit, moisture wicking, breathable, odor resistant, non-itch,
Best use: Mountaineering, trekking, everyday Use
Description: The Icebreaker Oasis Leggings are made of 100% Merino wool, which we all know is super soft, breathable, and warm, and provides a really nice feeling even if worn directly on the skin.
This pair of leggings is lightweight so you won't even feel them when wearing, and they also help you in keeping your body temperature perfect, especially when exploring terrains that demand high physical activity during your outdoor activities.
Even better, these leggings will keep you fresh and clean, even when you sweat from extreme activities, because they are odor resistant. Moisture wicking features also help to keep you feeling comfortable no matter which activities you engage.
Also worth mentioning is that the flatlock seams, keep chafing down, while the elastic waistband helps these leggings to stay in place and not fall down and make you feel uncomfortable, and we all know how a bad waistband that keeps falling down can be irritating and ruin your adventure in the great outdoors.
PROS:
Elastic waistband for better fit
100% merino wool
Flatlock seams for chafing protection
Good for a casual base layer or single layer
Versatile for many purposes
CONS:
Cost is higher than some
Not ideal for coldest conditions
Fabric is a little thin
Related: The Icebreaker manufacturer also offers Icebreaker 2001 Leggings which features very convenient functioning front fly. This base layer does everything you can expect from the women's in a more convenient form for men.
Icebreaker Crewe Top
Price: Approx. $80
Weight: 272.1 g
Sizes: Large
Specific features: 100% Merino wool, lightweight, flatlock seams, moisture wicking, quick drying,
Best use: Mountaineering, hiking, everyday use
Description: The Icebreaker Crewe Top is made with 100% Merino wool, which has proven to be one of the softest types of wool available on the market, as well as the most wanted one.
The reason for such high demand for Merino wool garments is that they regulate your body temperature perfectly, due to the fact that it provides exceptional insulation and breathability at the same time, keeping you cool when you're hot, and warming you up when you're cold.
Also worth mentioning is the fact that this model, offers set-in sleeves and offset shoulders, that are there to keep your pack from rubbing while you hike. It is naturally moisture wicking and also quick in drying, which will make you feel more comfortable and fresh, throughout the entire year.
We should also mention that it has flatlock seams, that are there to prevent chafing and offer extra elasticity for the perfect fit.
PROS:
Off-set shoulder seams to prevent rubbing
Flatlock seams prevent chafing
100% merino wool
Set in sleeves
Full base layer
CONS:
Slightly loose fit not ideal for all uses
Higher price than comparable pieces
Not ideal for extreme temperatures
Related: If you're looking for something a little more fitted the ColdPruf Long Sleeve Layer Topcould be a better option. It provides you with a tighter fit and plenty of features including thermachoice that works for different temperature levels though it's not made with merino wool.
Smartwool NTS 250 Leggings
Price: Approx. $90
Weight: 181.4 g
Sizes: XS – XL
Specific features: Midweight, 100% Merino wool, Interlock knits, UPF 50+, breathable, very soft,
Best use: Hiking, mountaineering, trekking
Description: These Smartwool NTS 250 Leggings are made from 100% Merino wool and have an amazing UPF 50+ sun protection rating, against the harmful sun's rays. This rating is the highest rating available, protecting against 49/50 (98%) of the UV radiation. It also provides both UVA (Ultraviolet-A) and UVB (Ultraviolet-B) protection.
Additionally, the interlock knit has two rows of stitches; one directly behind the other, making this model quite comfortable and offering great fit. The Interlock is thicker and smoother than traditional knit, making it more stable, which will never stretch out of shape and will not curl at the edges.
The only thing you should keep an eye on when it comes to this model is that the sizes don't quite match the standards so make sure you check the charts and find the right size for you. However, this is not an actual deal breaker when you pick the right size and you will be more than surprised with the high quality production.
PROS:
Flatlock seams prevent chafing
Variety of color options per preference
100% merino wool
Wide elastic waistband for comfort
UPF 50+, UVA & UVB protection
CONS:
Mid-rise fit not ideal for curvy wearers
Run slightly large
Very warm, not for warmer conditions
Related: This manufacturer also offers Smartwool NTS Micro 150 Leggings which feature a women's specific wide waistband for comfort, also enhancing body fit. They work as a base layer in cold weather, and work as a single layer in cool weather.
Smartwool NTS Mid 250 Zip
Price: Approx. $95
Weight: 286 g
Sizes: S – XXL
Specific features: 100% Merino wool, thick and soft, quick dry, moisture wicking, breathable, flatlock seams,
Best use: Hiking, climbing, running, everyday use
Description: The Smartwool NTS Mid 250 Zip is totally made from the pure, 100% original Merino wool. This means that this model offers exceptional comfort during any outdoor activities.
This garment is constructed with flatlock seams, which are designed to eliminate chafing and will increase comfort even more. Furthermore, it has shoulder panels that have no seams in the area where the shoulder straps of the backpack come, which also makes it easier and more comfortable to wear while backpacking or hiking.
Moreover, this is the best selling and the warmest base layer sold by Smartwool, and is highly rated in the world of outdoor enthusiasts. It works well in cold temperatures and can be worn also as a single layer with a stylish fit.
And, this model comes with a zipper in the front, for added style,comfort, and making it easy to put on or take off, as well as for your personal appeal.
PROS:
Shoulder panels for no seams
Flatlock seam construction
Works for inner or outer layer
100% merino wool
Best selling product by Smartwool
CONS:
Expensive for most
Fits tight
The colors aren't as vibrant as expected
Related: The same model for women, the Smartwool NTS Mid 250 Zip T is also good for any outdoor activities. It has a little more refined style and improved fit and is the warmest base layer available. It works either as a single layer or base layer for your outdoor sports and activities.
Wrap Up
We have reviewed some of the best merino wool base layers on the market so now it's going to be up to you to decide just what you want for your next outdoor trip.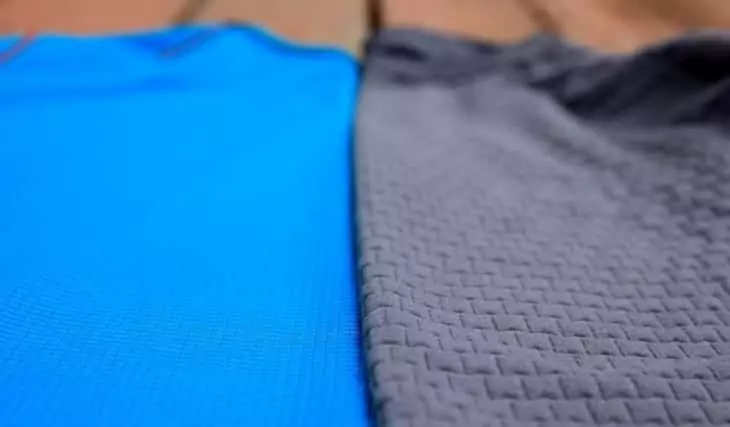 Make sure you're paying attention to the overall softness and breathability of the material, which is definitely one of the best features of merino wool garments, and make sure you have a base layer prepared for whatever you want to do.
So what do you think of these layers we've talked about? Does any one of them seem the best for you? Or maybe you have something different you think we should check out? We definitely want to know about it.