Are you one of those people who enjoy camping, hiking or any kind of DIY projects? If you are nodding while reading the question, then you certainly need a reliable and a multifunctional tool that will replace the numerous tools needed for completing a single task. However, with so many products out there who knows what the best choice is? If you aspire to carry less load on an everyday basis, then what you are looking for is the best multitool for edc.
The best multi-tool will enable you to finish all of your tasks with ease and it will be able to serve you 24/7. Also, it has all of the tools you might need, it is lightweight and practical and comes with a very sophisticated design. Having the right multi-tool will make your trip more enjoyable and less exhausting if anything goes wrong because you will always have your saviour with you.
For that purpose, we gathered here to deliver the best information on multi-tools you can find out there and help you find the best match. Following in this article, you will read about the general features that make a multi-tool good and later you will delve into our list of carefully selected products in order to finalize your best choice.
| Product Name | Material | Dimensions | Weight | Price |
| --- | --- | --- | --- | --- |
| Ridgeworks 16-in-1 Premium | Rust-proof stainless steel body and anodized aluminum handles | 5.2 x 1.5 x 3 in | 12.8 oz | Check price on Amazon |
| Kubey Pocket Folding Knife | Stainless steel blade and anodized aluminum handle | 6.4 x 0.9 x 0.1 in | 3 oz | Check price on Amazon |
| Gerber Dime | Sturdy Stainless Steel Construction | 3 x 2 x 2 in | 2 oz | Check price on Amazon |
| Leatherman – Skeletool | Stainless Steel Construction | 4 x 3 x 1 in | 4.8 oz | Check price on Amazon |
| SOG PowerAssist B66N-CP | Stainless Steel Construction | 1.9 x 7 x 0.77 in | 9.6 oz | Check price on Amazon |
| Victorinox SwissTool X | Rugged Stainless Steel Construction | 2 x 2 x 3.5 in | 7 oz | Check price on Amazon |
| Leatherman Juice XE6 | Stainless Steel Blades with anodized aluminum scales | 1.25 x 3.25 x 0.25 in | 6.4 oz | Check price on Amazon |
Things to Consider Before Buying
When deciding to buy a new product, especially one that is supposed to have a really practical and multi-functional role in our everyday lives, there are numerous things that have to be taken into consideration.
In your case, when choosing among the infinite supply of quite good multi-tools for everyday carry, you can easily get lost in the way of making the right decision.
Therefore, we have outlined the most important and specific features that you should pay attention to and once you get familiar with them, you can easily find the best product on the market that will satisfy all of your needs.
Weight
Probably one of the most important features because you want to make sure that your tool is lightweight enough so that it is always easily portable. After all, it is not called an everyday carry for nothing.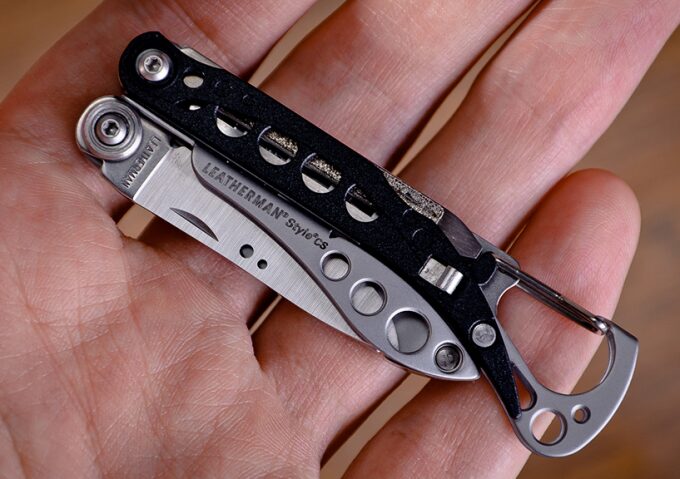 Even though it is made of tough materials, most of the manufacturers really highlight the importance of the lightweight feature. If you use your multi-tool on a daily basis, you know how crucial it is to be able to carry something that won't cause you too much of a fuss.
No matter what type of an activity you are engaging in, having to carry less is always a good option. In addition, if it is lightweight you can easily carry it on your belt, which in turn, will also make it easily accessible and easy to use.
Functionality
Another important feature, because you have to make sure that the multi-tool has all the necessary tools and functions in order to satisfy your needs. Apart from screwdrivers, pliers, wire cutters, blades and etc., a lot of multi-tools may have magnifier glasses, flashlight and the like. So, the real question is what you actually need from all of these.
That's why it is important to know in which situations you are going to use the multi-tool. For example, there a lot of products that can be suitable for camping purposes, but not so much if you need to do some repairs at home and vice versa.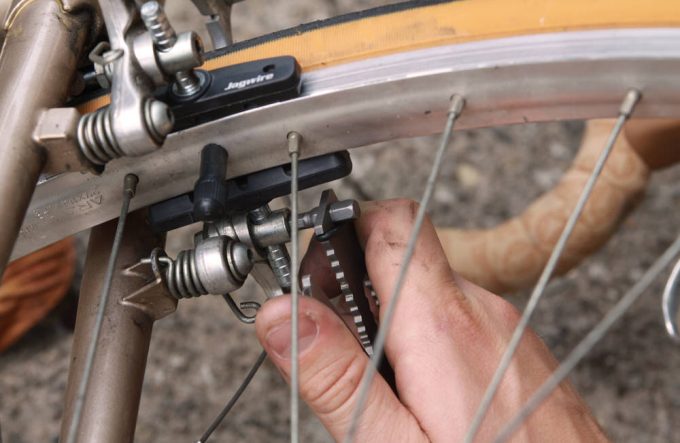 Of course, you cannot always predict the extent to which you will need a certain tool, but you can probably do so approximately and therefore if you cannot have them all, then at least make sure to end up with enough tools to get most of your jobs done.
Material and Build Quality
The material the multi-tools are made of is really an important determinant of the overall quality of the product. It should be made of durable and solid materials in order to endure the harsh conditions that it may be exposed to.
In this article, all of the products are made out of stainless steel, while some of them even have an anodized aluminum handle for increased durability.
The quality of the stainless steel especially dictates the quality of the knife blades, so the better the steel, the longer the blade will hold its sharp edge. In addition, having a tool made out of higher quality metal will greatly reduce the risk of corrosion.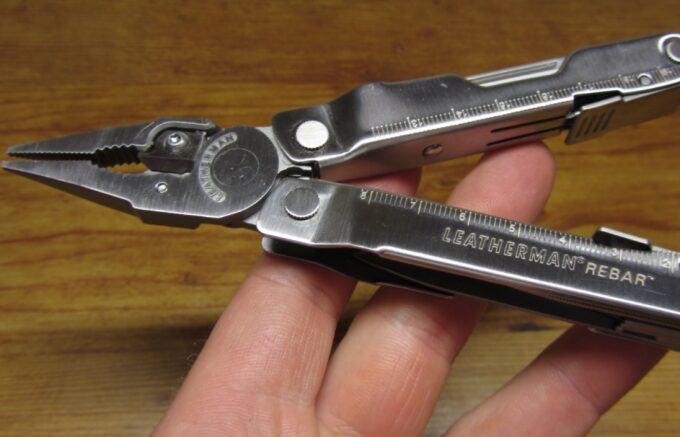 Also, since the multi-tool is constructed of moving parts, its overall build quality is vital if you want it to be long-lasting and everything to be nice, tight and moving without much friction. The sharp tools should tightly lock in place, while the tips of the pliers should come together perfectly.
Design and Ergonomics
The design and the ergonomics of the tool are closely connected with the overall weight and build quality. Sometimes, a lot of manufacturers put so much effort into stuffing the product with different components that they overlook an essential feature that the multi-tool should possess. You guessed right, they forget about its design and ergonomics.
A clever design should allow you to have a good tool-to-weight ratio while it is still able to fit and move smoothly in your hand and to give a feeling of perfect comfort. Also, a good design will minimize the unused space in the tool which in turn will minimize the gunk and will enable you to keep it clean and in good condition.
Price
Last, but not least, is the part when you decide whether the value is worthy of the money. When putting money in the picture, it feels like suddenly everything changes. What once seemed like a good choice, considering the other features, now seems 'untouchable' due to its high price.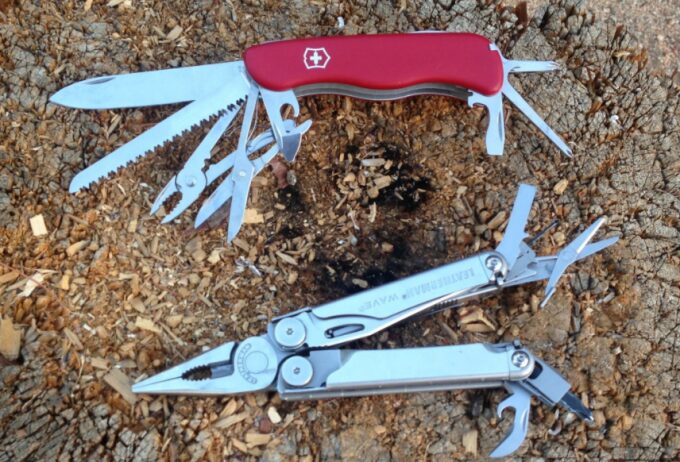 In the end, it all depends on how much we can afford and our advice is to look for the ones with indigenous design and unique characteristics that have to offer far more than the competition. With that said, you don't always have to opt for the most famous brands that have to offer the priciest products.
However, they are not famous because of nothing and most of the time their price is well justified. So, if you want to save yourself the trouble of constant replacements, then we encourage you to invest in a good multi-tool and ease your life.
Best Products on Today's Market
The general characteristics of an everyday carry multi-tool that we have already outlined are quite important and should by no means be neglected. But, as the fairy godmothers that we are, we didn't dare to leave you without the carefully chosen products that may ease your decision making and greatly contribute to your final choice.
Ridgeworks Multitool 16-in-1 Premium Utility Tool
Price: Approx. $23
Weight: 12.8 oz
Dimensions: 5.2 x 1.5 x 3 inches
Specific features: Rust-proof, durable stainless steel, anodized aluminum handles, hardened wire cutters, precision-honed cutting edges, compact versatility
Best use: Camping, hiking, military drills and any other outdoor activity
Description: So, let's kick it with the Ridgeworks Multitool 16-in-1 Premium Utility Tool. Having this multi-tool is like having your whole toolbox with you at any time and at any place for whatever purpose you may need it.
You can simply attach it to your belt in its black nylon snap pouch and as such, you can have an easy and fast access to it.
This Ridgework multi-tool has the butterfly design that incorporates 16 easy-to-open tools. These tools include regular & needle-nose pliers, knife, wire cutter and stripper, 4 screwdrivers, single & double cut files, leather punch, serrated knife, fish hook remover, can and bottle openers.
In addition to its multi-functionality, this multi-tool is made from the highest-quality stainless steel body, while the handles are made of anodized aluminum that add to the very light weighted and unique profile of the tool.
These nicely made handles have a locking mechanism on each one of them that keeps the tools in place and ensures for no accidents or any kind of fingers cuts.
The multi-tool will always be at your fingertips, no matter if you need it in order to access screwed-on panels, to re-wire a short circuit, to remove a fish hook from a fresh catch, or crack open a cold beer every time you need one.
As you have already noticed, the product is made to perform to your expectations and is capable to withstand any harsh condition in home projects, roadside repairs and any kind of outdoor activities.
PROS:
Rust-proof
Hardened wire cutters
Versatile
Durable and multi-functional
CONS:
Can be too heavy
The knife might not be razor-sharp
Related: Since the multi-tool has an already included nylon snap pouch where you can put, we recommend also buying the LeftRight Tactical Nylon Web Belt in order to attach the pouch with the multi-tool in it. The belt is made of sturdy and durable material with a non-metallic buckle which makes it great for any kind of an activity you may engage in. In addition, it has an easy thread belt tip and you can easily stitch it for stability too.
Kubey EDC Multitool Pocket Folding Knife
Price: Approx. $15
Weight: 3 ounces
Dimensions: 6.4 x 0.9 x 0.1 inches
Specific features: Tanto point blade, double thumb studs, tip-up/tip-down reversible pocket clip, Lanyard hole, anodized aluminum handle, multifunctional, lightweight, durable
Best use: Any kind of outdoor sports, tactical and personal defense
Description: A slightly different product is the Kubey EDC Multitool Pocket Folding Knife. Even though it is not quite multifunctional, incorporating 16 tools into 1 as our previous product is, the Kubey folding knife should not be demeaned.
It is an amazing mini EDC multi-tool knife that can be easily folded and stored in your pocket for quick access. It has a tanto point blade which can be used to punch through tough materials and as such it is made of stainless steel and exhibits a length of 2-1/2 inches and thickness of 2.5 mm.
In addition to the blade, it has a non-slip aluminum handle with a hard-anodized coating that adds to the durability and lightweight of the knife. The back of the handle also features a reversible pocket clip and a tail hole for easy and safe carry.
Each variation of the knife includes additional functions, such as bottle opener, wrench and a glass breaker which actually contribute to the 'multi-tool' attribute of the knife.
You can easily wear your knife on your belt, or on the key ring and you can be assured that this knife might be the choice for your next camping, hiking, hunting and fishing adventures, as well as for any kind of everyday use, self-defense purposes and search and rescue emergencies.
PROS:
Tanto point blade
Light weighted
Reversible pocket clip
Can be used in wet environments
CONS:
The blade tip might not be too sharp
Clip milled out only on one side of the handle
Related: As the knife might lack some tools that will contribute to a greater multi-functionality, we suggest buying the Nite Ize DoohicKey Keychain Multi-Tool. This product should perfectly complement the functions of your knife with its special features as a box cutter, a wrench, a ruler, a carabiner and a flathead screwdriver. As it is also made of stainless steel, the keychain is sturdy and durable and due to its thoughtful design, it is really easy to carry it with you.
Gerber Dime Multitool
Price: Approx. $15
Weight: 2 ounces
Dimensions: 3 x 2 x 2 inches
Specific features: Compact versatility, light weighted, easy accessible butterfly opening, sturdy stainless steel construction, multifunctional
Best use: Any kind of outdoor recreation, including military drills
Description: Next on our modest list is the Gerber Dime Multi-tools. We're bringing true multi-functionality back with this 10-in-1 tool that comes in really handy for any kind of an outdoor activity as well as for military drills.
Even though it is made of sturdy stainless steel, the multi-tool has a compact design and it is very lightweight in overall. It has nice color options too that add to its versatile design and compared to other multi-tools this one is really affordable and offers a top-notch performance.
Due to its easily accessible butterfly opening, it is really convenient to use the 10 tools that are incorporated into this product. Those tools include needle nose spring-loaded pliers, wire cutter, fine edge blade, retail packaging opener, scissors, medium flat Driver, Crosshead Driver, Bottle Opener, Tweezers & File.
Also, the tool is very small and can easily fit in your pocket, or wherever you want to store it and it will be completely unnoticeable until needed. Once you get this one, you can rest assured that you can completely rely on it because it will always be by your side, even during the toughest of times.
PROS:
Easily accessible butterfly opening
Multifunctional
Compact versatility
Sturdy stainless steel construction
CONS:
Can be too tight and quite difficult to extend
The lockup of the tools might be bad
Related: Since the Gerber Dime Multi-tool, comes without a pouch, we recommend buying the Nite Ize Tool Holster Stretch in order to securely and conveniently store your super multi-tool. This pouch is made strong ballistic nylon, molded EVA foam insulation and elastic side panels that expand to fit the tool. It also features a super-strong, flex clip that attaches to belts and waistbands, while the main pocket is complemented by a sleeve on the back of the tool holster for holding small components.
Leatherman – Skeletool Multitool
Price: Approx. $60
Weight: 4.8 ounces
Dimensions: 4 x 3 x 1 inches
Specific features: Practical, multi-functional, versatile, removable pocket clip, light weighted, handy, 25-year warranty
Best use: Any kind of outdoor recreation, including military drills
Description: If you find yourself in a situation when you don't know exactly what you want, then the Leatherman – Skeletool Multitool is here to provide you with everything you need and everything you didn't even know you needed in first place.
For that purpose, this Multi-tool is highly functional and is equipped with 7 tools, including a knife, pliers, a large exchangeable bit driver, wire-cutters, and a carabiner/bottle opener. Also, it comes with an extra bit stored right in the handle.
The Skeletool only requires one hand to open and use all the tools, even the ones that it is really hard to access from the outside. Because of this, the tool is extremely practical when you have only one hand to spare. Also, it has a removable pocket clip that adds to its usefulness, making it a quite flexible tool.
Even though it is made from stainless steel, it still weighs only 0.14 pounds and you can easily carry it with you, whether you go hiking, camping, fishing, or any other activity that might be suitable for the services that this tool has to offer.
But this tool doesn't disappoint even from the aesthetic point of view. It is available in few different colors, such as Columbia blue and Moss green and you can even buy it with a nylon sheath for better protection and portability.
PROS:
Very handy
Light weighted
High-quality construction
Practical and versatile
CONS:
Might be a bit snappy when opening it
Might not be totally worthy of the price
Related: Leatherman products are highly versatile and they offer numerous parts and extensions for their multi-tools and one such product is the Leatherman 5 Bit US Replacement Kit for Multi-Tools. It is an accessory Bit Kit that it is made for various Multi-tools and the Skeletool is no exception.
SOG PowerAssist B66N-CP Multi-Tool
Price: Approx. $65
Weight: 9.6 ounces
Dimensions: 1.9 x 7 x 0.77 inches
Specific features: 16-component multi-tool, compound leverage, one-hand rapid access to steel blades, stainless steel construction, increased gripping and cutting edge
Best use: Heavy-duty use, both indoors and outdoor
Description: The SOG PowerAssist B66N-CP Multi-Tool is probably one of the most sophisticated multi-tools on our list. The reason for that is the Compound Leverage mechanism, which increases the functionality of the tool in overall. If all of this sounds confusing, let us elaborate what this tool is really about.
Due to the Compound leverage gearing, the tool nests two assisted blades and opens to work like a normal pair of pliers, but with an increased torque. When it is not in use, both of the blades, the serrated one and the one with a straight edge lock closed with using a patent pending slide release mechanism.
Once the tool is opened, the Compound Leverage system doubles the gripping power compared to a traditional one. Apart from the pliers and blades, the tool incorporates other tools like a file, a bottle and can opener, crimpers, a v-cutter, a ruler, and screwdrivers.
The tool it is designed in such a way that the two blades are nested in one handle, while the rest of the tools are on the other handle. Same as the other tools, this one is also made of stainless steel and has highly durable and solid constructions.
In addition, it is really portable and can be stored in even smallest of backpacks, bags and even in the pocket of your trousers. It really versatile, both in design and functionality and therefore it can be used for various heavy-duty indoor and outdoor activities.
PROS:
An attractive black oxide finish
Makes every cut smoother and easier
Innovative and unique
Compound leverage technology
CONS:
Might not be totally worthy of the price
Might be too bulky
Related: In addition to the multi-tool, we suggest buying the SOG Countertop Sharpener Gear. By getting this tool, you will never have to worry if the blades of your multi-tool are sharp enough because they will always have that razor sharp edge. The sharpener is really small, easily transported and really light weighted. Also, the suction technology provides a minimal effort, so you can always use it with ease.
Victorinox SwissTool X
Price: Approx. $116
Weight: 7 ounces
Dimensions: 2 x 2 x 3.5 inches
Specific features: Compact, sturdy, rugged stainless steel, a sturdy nylon belt pouch included, lifetime warranty, solid, multifunctional, durable
Best use: Any kind of outdoor recreation, including military drills
Description: Another amazing multi-tool that we had to put on our list is the Victorinox SwissTool X. It is a bit more on the high-end of the price spectrum, but the fact that it comes with a lifetime warranty speaks for itself.
This multi-tool is a Swiss made product and as such is a masterpiece of one of the world's most famous brand for multi-tools and pocket knives. Therefore, bear with us on this one, because it exhibits next lever quality and it might be the last one you buy, saving you from the trouble of buying replacements.
The Victorinox Swiss tool is made of rugged stainless steel, it is 4-1/2 inches long when it is closed and it weighs only 0.44 pounds. Its construction is really compact, sturdy and multifunctional with highly impressive and precise locking mechanism. It includes a serrated and a straight edge blade, pliers and a ruler.
Also, it has a curved design that allows for better hand comfort when using the pliers and has smooth and rounded corners. In addition, it is riveted with a round-headed fastener which is not that resistant when in the pocket as it's the case with Leatherman multi-tools.
PROS:
Solid and multifunctional
Rugged stainless steel construction
Lifetime warranty
A sturdy nylon belt pouch included
CONS:
Opening the blades might not be easy
Can be a bit too bulky and heavy
Related: Just in case if you need to store your multi-tool in a nicely designed pouch, we recommend the Maxpedition Single Sheath. It is made of 1000-denier coated nylon and it has two side loops that can hold an additional mini flashlight and it even has a bit extender that is perfectly fitted in the overall construction of the sheath.
Leatherman Juice XE6 Multitool
Price: Approx. $100
Weight: 6.4 ounces
Dimensions: 1.25 x 3.25 x 0.25 inches
Specific features: Practical, portable, compact design, Lanyard ring, multifunctional, unique sophisticated design, 25-year warranty, textured anodized aluminum scales
Best use: Camping, hiking, excursions, DIY work and any kind of indoor and outdoor activities
Description: As we are ending our list, we saved the last place on our list for another member of the Leatherman dynasty. Therefore, we introduce to you the Leatherman – Juice XE6 Multitool.
Similar to our previous representative from the Leatherman products, this one is also adaptable to different situations and needs and it will always accommodate you whenever you need it. The Juice XE6 is the toughest one in the line of the Juices, but it is still great for small spaces and small hands.
It is equipped with needle nose and regular pliers, hard and regular wire cutters, plain and serrated knives, a saw, spring-action scissors, can and bottle openers, a corkscrew, files, and screwdrivers. As such, it is really multi-functional and there is not a single thing that this multi-tool can't do.
Also, who sad that multitasking is not possible? With this 'juicy' multi-tool, you can work as a pro, because it enables you to use it only with one hand due to its outside-accessible tools. In addition, it has a lanyard ring and a compact design in overall so it will always be within reach and to work whenever you are ready.
Because Leatherman manufacturers are quite thoughtful, you can also obtain this multi-tool with or without a leather sheath and it will always with a 25-year limited warranty and many years of dependable service.
PROS:
Enables multitasking
Textured anodized aluminum scales
The knife blade is sharpened on both sides
Small and portable
CONS:
The blades are shorter than the previous editions of this multi-tool
Might be heavier than is supposed to be
Related: Because of the complex construction that this multi-tool has, it might be a real struggle when trying to keep it clean and in good condition. Therefore, we suggest the DiCUNO 2 Sets of Cleaning Brushes. This is an updated version with 1 set of super hard and 1 set of medium hard bristles for cleaning the more delicate surfaces. Each end of the brushes has a protective design that will prevent you from scratching the items, as well as your hand. The dimensions of the 20 brushes range from 2 – 24 mm in diameter and you can use them for cleaning a lot of items and not only your multi-tool.
Wrapping Up!
There is no doubt that possessing a high-quality and multi-functional multi-tool for EDC is of utmost importance and need, especially if you are planning any kind of an outdoor activity. Therefore, choosing the right one from the highly saturated market for multi-tools can be a real pain the neck.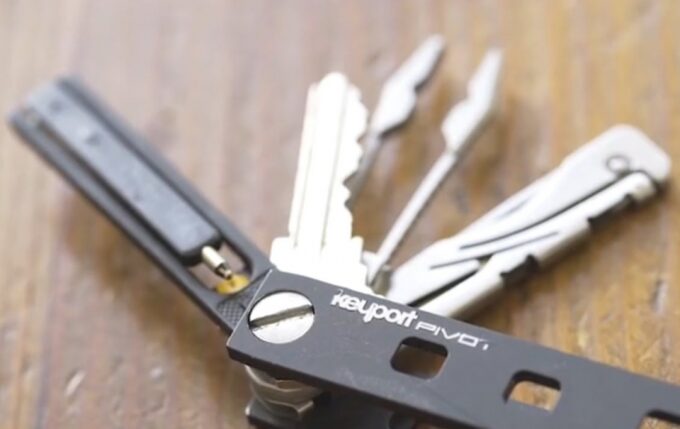 There are a lot of details that have to be taken into consideration and you have to put a lot of effort into the decision-making process. That's the reason why we have created this article in the first place and we hope that with our product suggestions will help you make a genuine decision.
However, don't forget to always put your needs and wants above all other tempting features and with that said, we are sure that you will make the right choice. If you have any other suggestions and experiences, share them with us in our comment section!