You have to agree with us that the heart rate monitors are the statistical trackers of the exercise world. They are what separates serious fitness aficionados from basic here and there fitness samplers, right? By tracking your heart rate, these monitors allow you valuable insights into exactly how hard you are actually training – based on nothing less than cold hard evidence.
The best part is that many of these devices will not only show you your body's response while exercising, but also its resting capacity. For people who are training towards a specific goal, a heart rate monitor can make all the difference between success and failure.
They allow you to set measurable milestones along your fitness journey, or even simply to stay on top of your statistics for deeper health reasons. As they are clearly such important elements of exercise measurement, we've decided to write heart rate monitor reviews for you on eight on the foremost monitors in the industry.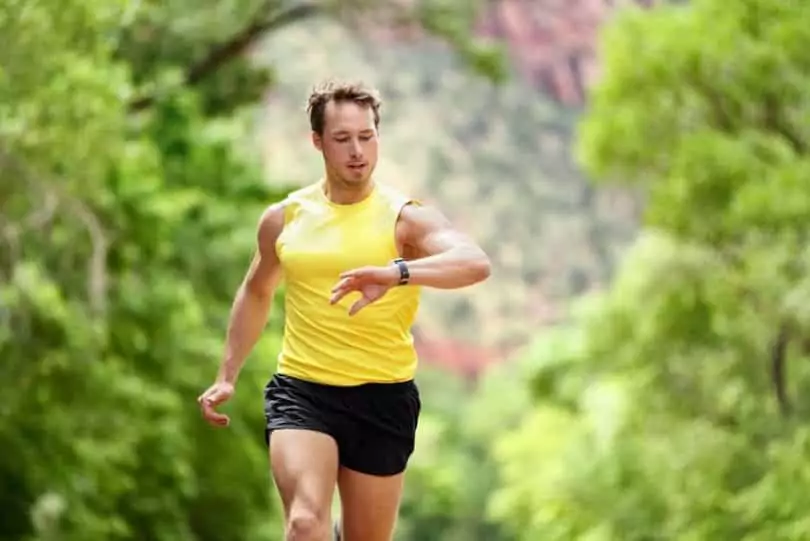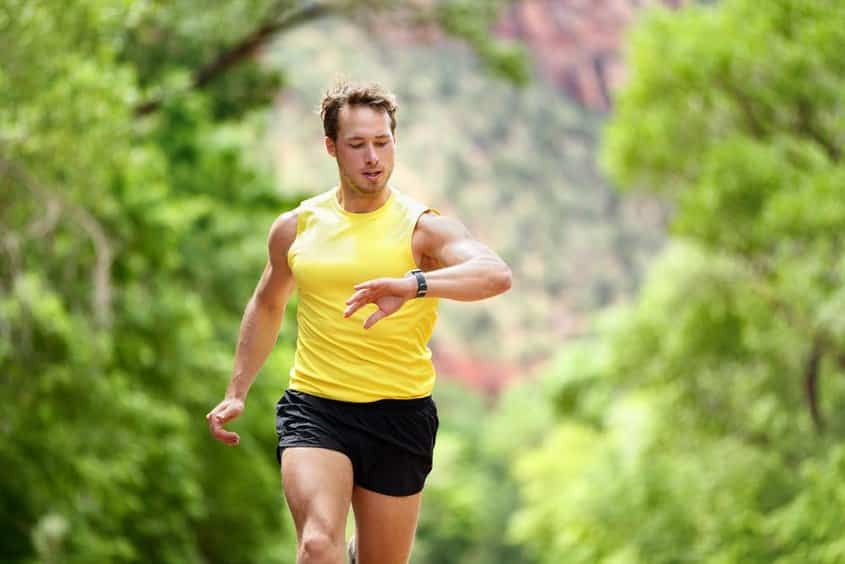 Choosing a monitor that's right for you is crucial to your overall experience with it. This is because heart rate monitoring can be a very personal endeavor. You may not want to showcase your tracking device to everyone all the time. On the other hand, you may be proud of your fitness journey and keen on wearing an exterior, style item.
Whatever your aesthetic choice, it is the technicality of how each monitor works and the activities it is optimized to be used for that is the most important. Before you can go buy a monitor, you'll need to understand what to look out for on the market.
So, whether you're after a device to wear while hiking, sleeping, running or dancing, let's first take a look at the significant factors to consider, in general, when purchasing a heart rate monitor.
Our Top Picks
Features to Consider Before Buying
Heart rate monitors can be used in a range of different environments and for a wide variety of different purposes. Some of you will be considering them to help with exercise endeavors and others will need them for more health intensive reasons. Whatever your personal intended use for your heart rate monitor is, it should be at the forefront of your mind when reading these specifications.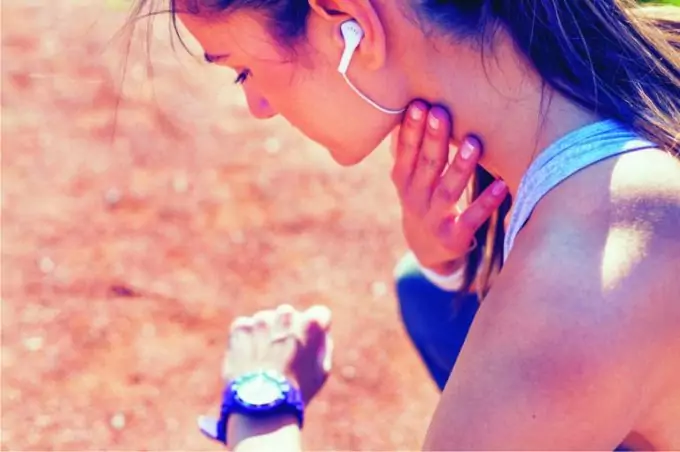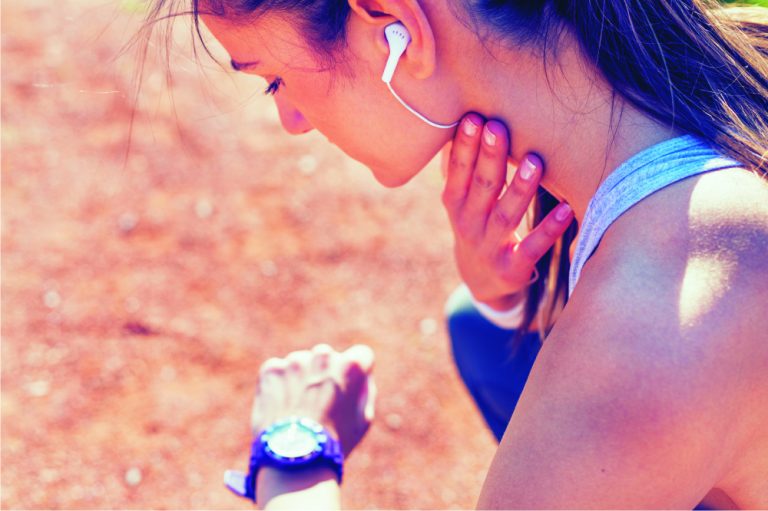 Figure out the specifications which are most important to you. Having a list of them on hand when looking at the monitors in the future, may prove to be very handy. But without further ado, let's get into it. These are the specs that the best buyers look out for when choosing heart rate monitors to suit them:
Accuracy
This is the most important factor to consider when you are looking at heart rate monitors. Although many claim to be accurate, you'll find there are slight discrepancies between their measuring rates. This amount is usually nominal and in the 2 to 3 beats per minute scope.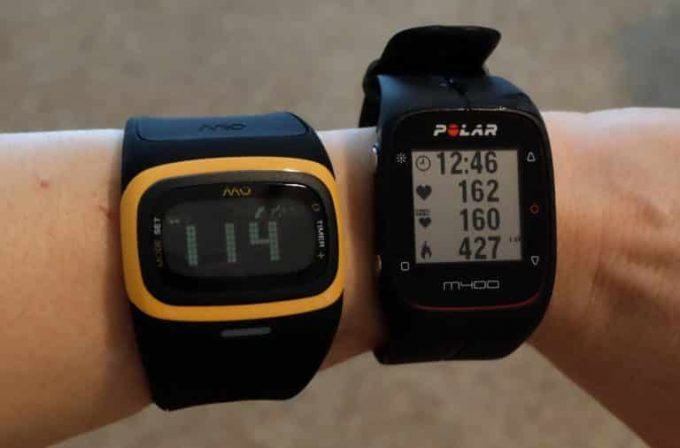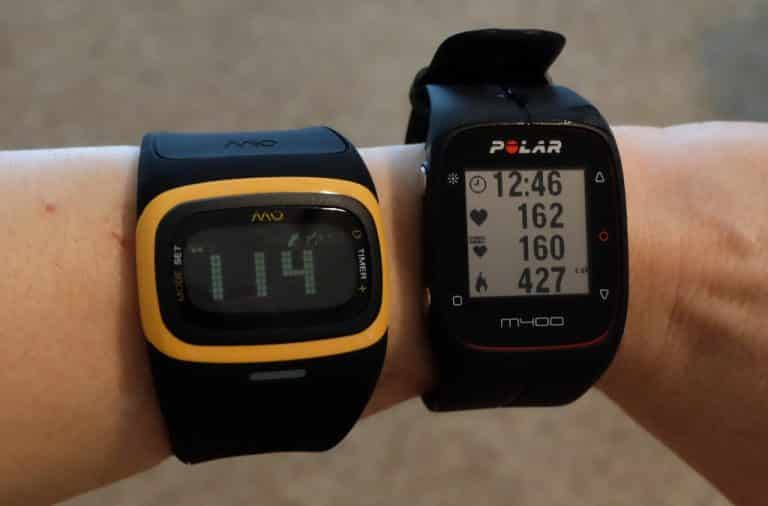 Nevertheless, going higher quality (and unfortunately this can mean going with a higher price tag) is likely to provide you with a greater degree of heart rate measurement accuracy.
Fortunately, if you're planning on using your device mainly for resting or walking heart rate measurement, there shouldn't be a problem as most devices cope perfectly in this range. It is when you start to run and sweat during heart rate measurement that you may want to think about opting for a higher end device.
Sensor Type
There are two main types of sensor mechanisms used to measure people's heart beats. The first type is generally found in chest-worn sensors and uses an electrical signal to identify your pulse. The second type is more common, the wristband monitors, often called an optical heart rate monitor system.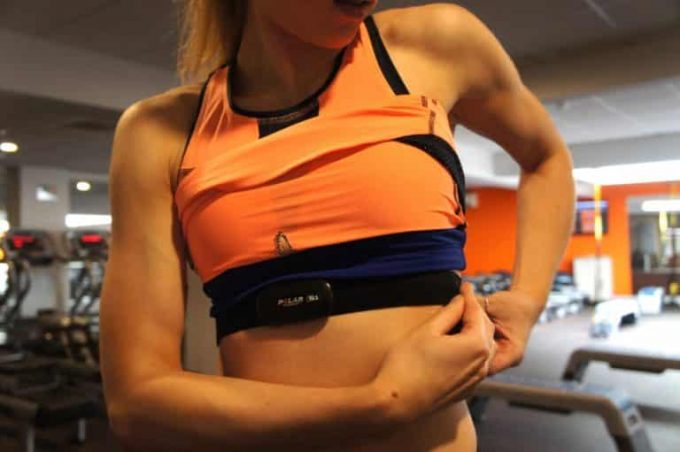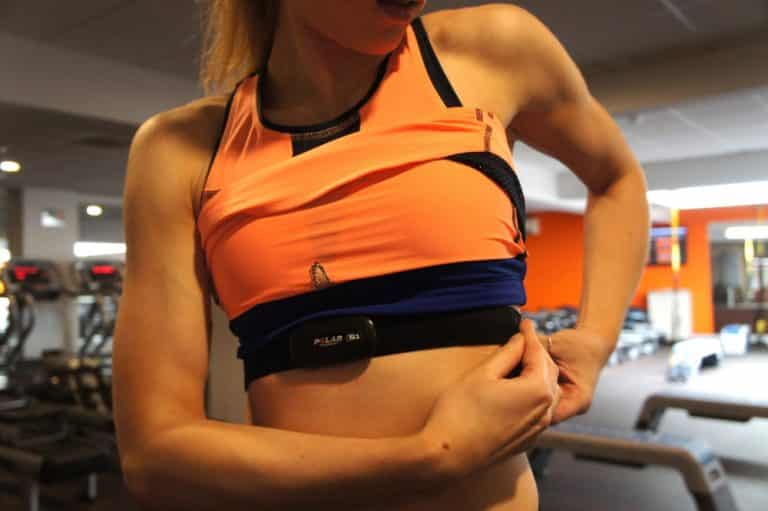 This system shines bright LED lights into the skin of the wearer and then measures the amount of light that bounces back. Because blood can absorb light there are often small variations in the readings of optical sensors. That's why in general chest strap heart rate monitors are more accurate than wrist strap ones.
Durability
This is definitely worth thinking about when you go to purchase your heart rate monitor, especially if that monitor is going to be a bit of a large financial investment. Ideally you want to find a sweet spot between price and durability.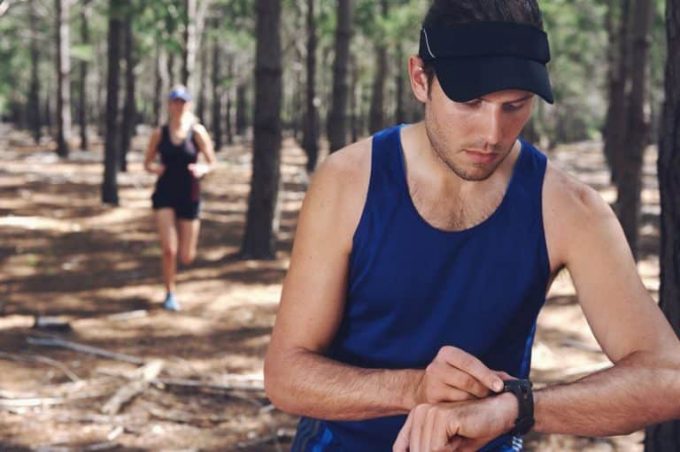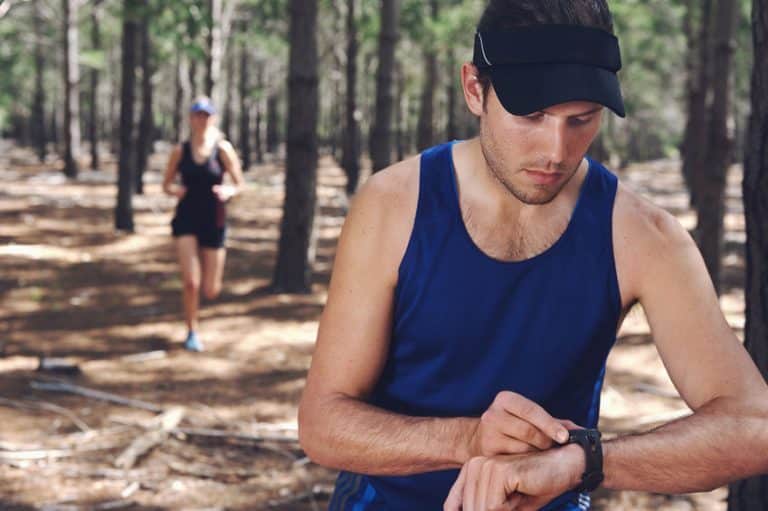 Do consider how roughly your personal monitor will be treated – are you planning on using it out hiking in the wild or just in the office to measure your desk-sitting-resting-heart-rate?
Wearability and Aesthetics
As previously mentioned there are different types of heart rate monitors with the major two competitors being chest straps and wrist straps. The type you opt for, will depend not only on functionality, but on aesthetics and comfort as well.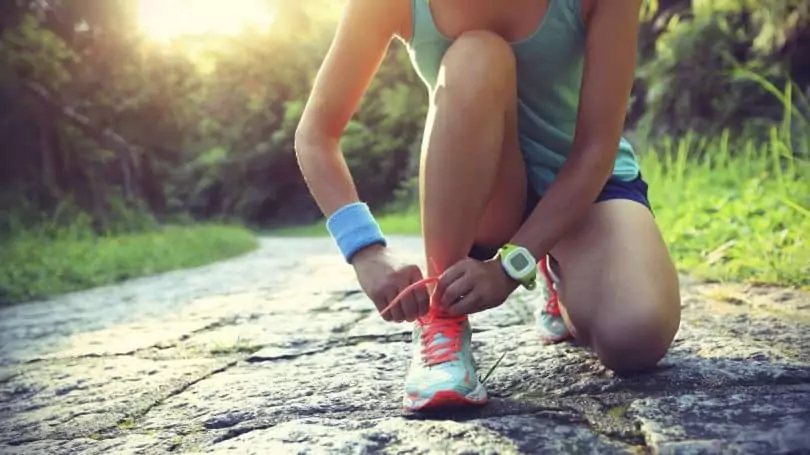 After all, you are going to be wearing this thing A LOT. It is therefore important to go for something that you'll be happy to wear day in and day out for years to come.
Opting for a neutral color that will go with all your different outfits may be a good idea for wrist straps, and opting for a more comfortable and breathable version of the device may just the thing to consider for chest straps. Our point – think about and imagine wearing the device before you buy it.
Intended Use Recommendation
Most heart rate monitor manufacturers are very clear about the intended uses of their products. There should be some sort of indication in the marketing of each monitor to let you know both its limitations and its best use scenarios.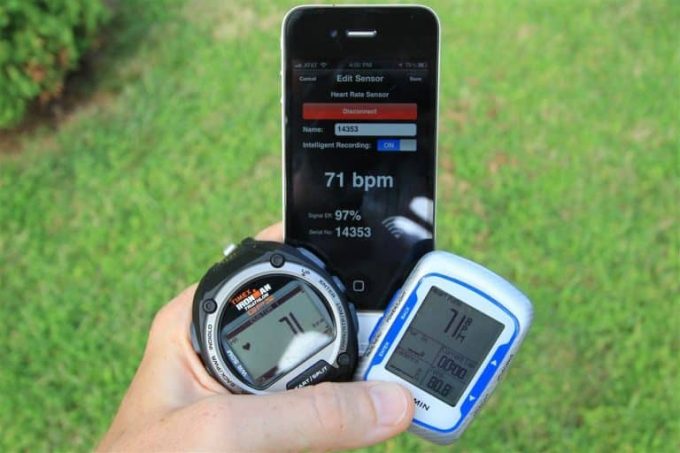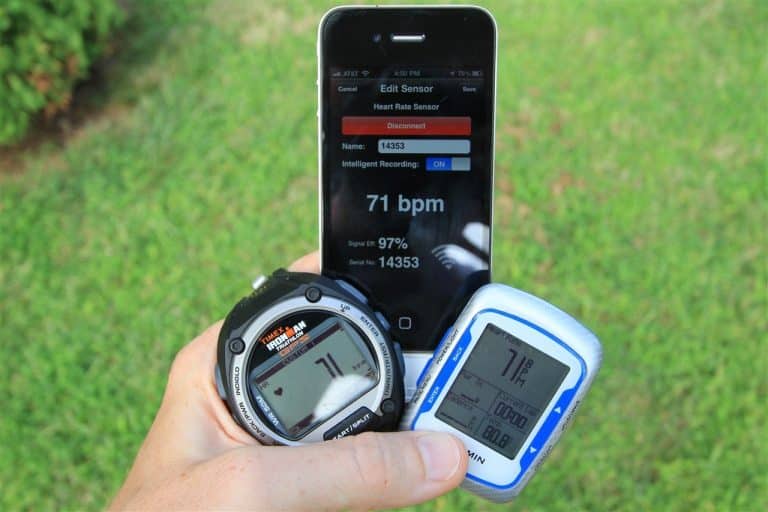 There is usually a good sound mechanical reason for this fine print (e.g. waterproofed monitors specifically made for swimmers) so try to find a monitor that is labeled as being perfect for your intended use case.
Battery Life
The vast majority of heart rate monitors will come with a rechargeable battery of some sort. Ideally, the longer the battery life the better. But do also watch out for how quickly the battery recharges when it is dead. Sometimes there is a direct correlation between the two.
Device Compatibility
With so many mobile software fitness applications (e.g. Fitbit) out on the market today, it may be worthwhile getting a device that can sync with your chosen application. This will most likely enable you to have a user friendly view of your overall heart rate monitoring results and might even help to link them to a pattern of some sort. We don't really know, but the serious fitness buffs clearly think it's something worthwhile.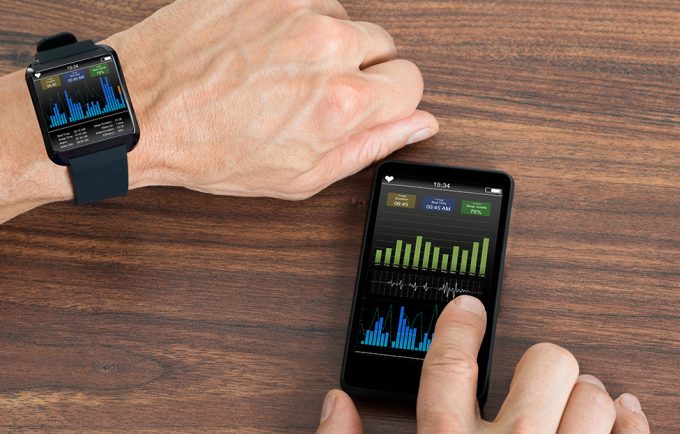 So there, a brief overview of everything to look out for when you're going heart rate monitor shopping. The market has become increasingly crowded in recent years – especially online. That's why it's important to know what you are looking for.
Hopefully you now have some idea of what is most important to you personally when looking for a monitor.
The priority each of the listed factors above takes in your search is entirely up to you, meaning it both can and should change depending on your personal intentions for the use of your device.
Top Products on Today's Market
We've selected eight top heart rate monitors from the industry to present to you below. Feel free to grade them by your criteria from the list above. We think you'll find they all come out on top.
Garmin Fenix 3 Heart Rate Monitor
Price: Approx. $500
Weight: 2.88 ounces
Dimensions: 0.6 x 2.0 x 2.0 inches
Specific features: Waterproof, decent battery life, high accuracy.
Best use: General swimming or water events training.
Description: The Garmin Fenix 3 Heart Rate Monitor set provides you with 2 useful devices right off the bat. The first is a chest strap heart monitor which not only measures your heart rate but also your distance travelled via GPS. The nifty strap uses an Omni-directional, steel Exo antenna to help provide a more accurate reading that a GPS would alone.
The second part of the set is a watch type device which shows you your results on-the-go. It has a clear, easy to read interface with a 1.2 inch high-resolution color display.
Overall, it's great to get these two items as a set, though for those who don't enjoy strapping two things on each time they want to go swimming a single item set may be more convenient.
Most people like this set because it has a decent battery life and wireless connectivity. What's probably most useful is its 100 meter waterproof spec, a feature that makes it perfect for swimmers.
PROS:
Waterproof rated to 100 meters
Connects to wireless
2 inch display
CONS:
Bulky
Somewhat heavy
Delay in data
Related: Going swimming in the wild oceans? Think it might get cold? This cool Garmin Temperature Sensor is compatible with the Garmin watch above and would make a great addition to a measurement kit.
Acc U Rate 500DL Fingertip
Price: Approx. $20
Weight: 0.8 ounces
Dimensions: 2.4 x 1.6 x 1.6 inches
Specific features: Highly accurate, easy to use and wear.
Best use: Aviation personnel and mountaineers.
Description: We think the Acc U Rate 500DL  Fingertip in probably one of the most serious heart rate monitoring devices on this list. Intended for use by airplane pilots who want to check their blood oxygen level and pulse on the go, this small device hangs around a lanyard on your neck and can be easily clipped on to the end of your finger when you want to take a reading.
The device accurately measures your blood oxygen saturation level, pulse rate and pulse strength within 10 seconds and displays your results on an LED display located at its top.
We like that this monitor incorporates more than one measure of your overall well being and fitness. It's commonly used by both pilots and serious athletes alike to understand the affects the environment or exercise is having on their body.
Due to its unique combination of measuring exercise parameters (heart rate/strength) and blood oxygen we think it'd make the perfect monitor for mountaineers. Other than not attaching directly to your body and taking readings at all times (like a conventional wrist or chest strap monitor), we think this one is the bees knees.
PROS:
Affordable and reliable
Includes batteries
Great for all ages
CONS:
No strap for wrist
Not waterproof
No apps
Related: Stay hands free with the Yomole Multifunctional Armband that is about $10 and has a zipper storage for small items like a lighter.
Garmin Premium Heart Rate Monitor 
Price: Approx. $40
Weight: 1.4 ounces
Dimensions: 3 x 2.7 x 2.5 inches
Specific features: Comfortable to wear, highly accurate, long battery life.
Best use: General exercise.
Description: The simple design of the Garmin Premium Heart Rate Monitor is a large part of what makes it so attractive. This version is similar to the Garmin Fenix 3 discussed earlier but is not completely waterproof (rather, it's classed as water resistant) and does not come with a separate display watch.
We think it's a nice easy option for the general exercise fanatic who wants to accurately measure their heart rate without spending a whole lot of doe.
The water resistance factor should be more than enough to resist even the most drenching of sweat – so feel free to use it if you're a beginner in the exercise world.
The battery life is probably our favorite part, it's ONE WHOLE YEAR (based on an average use of 1 hour per day which is pretty feasible). This means you won't have to change batteries in and out or charge your device frequently – what bliss!
The required batteries are user replaceable when the time comes though (CR2032 (3 V) batteries.) Lastly, we'd just like to note that this monitor comes in two different strap types, regular and soft. If you're planning on using it long term then it might well be worth going for the softer strap for added comfort.
PROS:
Works with wireless
Elastic strap fits nicely
Auto-recognizes the device once paired with another device
CONS:
Prone to errors
Screws fit in tight hard to open to change battery
Can fail after only months
Related: Keep your hair out of your face while running with the Tenworld Nonslip Running Headwrap. It is not expensive, comes in several colors and made of cotton.
Polar H7 Heart Rate Sensor
Price: Approx. $60
Weight: 4.2 ounces (small), 4.8 ounces (large)
Dimensions: 0.8 x 0.4 x 1.2 inches (small), 8 x 1.5 x 5 inches (large)
Specific features: Compatible with apps, easy to wear, highly accurate.
Best use: At the gym or on exercise equipment elsewhere.
Description: The Polar H7 Heart Rate Sensor creators certainly saw a gap in the market and filled it well. That gap being the lack of heart rate monitors that wirelessly pair not only with Smartphone applications but also with exercise equipment. The advanced technology in the Gym Link, connects with various compatible pieces of gym equipment.
This helps to keep your fitness training simple and easy and all connected via one device. The inbuilt heart rate monitor uses Bluetooth to communicate with other devices and provides a highly accurate reading as it uses the usual chest worn electrical system to measure heart rate.
The strap itself does need a little care and attention, with the manufacturers stating that it should not be stored for prolonged periods inside wet clothing and shouldn't be exposed to direct sunlight for long periods of time either.
It seems fairly easy to use once it's on and setup though, so we're sure that once you get the hang of using this device the first time it'll be a breeze from then on in. You can make your gym workouts easier, and even more effective, with the Polar H7.
PROS:
Accurate
Waterproof
Long battery life
CONS:
Bluetooth can stop working
Hard to open backing
Battery life isn't the best
Related: Stay comfortable while you run with the DRSKIN Compression Pants that are about $15 and come in a huge assortment of styles and sizes.
Gosund C6 Fitness Tracker
Price: Approx. $30
Weight: 0.53 ounces
Dimensions: 36 x 11 x 12 mm head size
Specific features: Easy to wear, aesthetically pleasing, app compatible
Best use: Weight loss walking measurements
Description: The Gosund C6 Fitness Tracker brings a little bit of fun into tracking your body statistics. This fantastic wrist strap monitor is useful in terms of both functionality and app compatibility. The clever strap takes on many functions – measuring not only your heart rate but also acting as a pedometer and an alarm clock all in one!
We like the minimalist display window and that the strap pairs with a custom designed Smartphone application called Dayday band which is available for both Android and iOS operating systems.
It's a good all round wristband, which can even be upgraded to give you call and text alerts or provide a shake, to take photos with your phone feature.
That it comes with a 1 year warranty only further serves to assure us that this is likely to be a high quality item. Overall, we're very impressed with this offering, and while it won't cut it for fierce physical contact sports like rugby or cope with swimming, it's a great device for everyday wear (tracking steps taken per day or a similar function).
PROS:
Affordable and stylish
3 color choices
Push notifications
CONS:
Has bugs
Stops working for no reason
Counts wrist movement with steps
Related: Keep your smaller items safe from falling with the Terra Running Belt that is under $15 and is thin and fits perfectly around your waist.
Polar FT4 Heart Rate Monitor
Price: Approx. $60
Weight: 7.8 ounces
Dimensions: 9.8 x 0.8 x 1.5 in
Specific features: Waterproof, easy to wear, aesthetically pleasing.
Best use: Serious swimmer training.
Description: We absolutely love the Polar FT4 Heart Rate Monitor. Everything, from its beautiful bi-color design (available in pink, black and green) through to its smart calorie counter makes it stand out from the crowded heart rate monitor market.
The device calculates your target heart rate zone based on your age, which ensures you have a healthy goal to aim for. It does however also allow for manual target pulse entry for those who are a little more knowledgeable about their body and what they want to achieve during training.
The Polar OwnCal is a registered smart calorie counter than will help you to see exactly what effects exercise is having on your body with this device. We love that it's fully waterproof and so can withstand any amount of sweat, or even full submersion while you swim.
The watch display is available in a variety of languages, comes with a backlight, a date and weekday indicator, a dual time zone, a low battery indicator, an alarm with snooze and a 12 hr or 24 hr time of day display. Now that's a lot!
All of that, has just added to its base functionality, which is to measure your heart rate and let you know exactly how you're really doing with cold hard evidence.
PROS:
Stylish, nice colors
Smart Calorie feature
Has chest strap
CONS:
Does not measure foot steps
Only water resistant to 30 meters
Not waterproof
Related: Stay hydrated with water and fruit! The Fresh Fusions 32 oz Fruit Infuser Water Bottle is under $20 and comes with a recipe ebook and a sleeve for your bottle.
Scosche Rhythem Armband
Price: Approx. $80
Weight: 1 ounce
Dimensions: 1.75 x 1.75 x 0.5 inches
Specific features: Sweat resistant, comfortable to wear, app compatible.
Best use: Running or jogging.
Description: This lightweight Scosche Rhythm Armband is ideal for use when running or jogging and wanting to measure your heart rate. The inbuilt dual-mode processor can transmit your pulse statistics to multiple ANT+ displays at the same time.
In addition, the technology in this wrist strap can also be set up to function with various fitness apps, including the popular MapMyFitness, Strava, Runkeeper, S-Health, Wahoo Fitness and DigiFit Run apps.
Whether it's a heavy bout of drenching exercise or not, this strap can handle it with up to 1m of water resistance, so you won't even have to take it off during your post-workout shower!
We like that it's available in a variety of colors (orange, yellow, blue, pink and black) to suit any wardrobe, because after all, you're likely to wear it much like a watch. The battery is pretty decent, lasting up to 8 hours at a time.
Before you get freaked out, that's 8 hours of actual use-time. So if you use your heart rate monitor 4 times a week for approximately 1 hour each time, then you're looking at a two weeks of battery life. Not bad. Our final point on this monitor is that the fabric has thankfully been made with breathable material.
Any runner who has actually tried wearing something on their wrist while running can tell you that this is sort of a big deal, so it's great that the Scosche's design accommodates for it.
PROS:
Affordable
Many color choices
Lots of functions
CONS:
Not waterproof
Band isn't comfortable
Not sweat proof
Related: Dry yourself off with the Fit Spirit Towels that are under $20 and come in a 2 pack. They are great for all outdoor and indoor sports.
Polar A360 Wrist Monitor
Price: Approx. $130
Weight: 0.8 ounces
Dimensions: 5 x 4 x 4 inches
Specific features: Portable, strong, dual seat-and-table functionality.
Best use: Various activities.
Description: You can do almost any form of exercise with the Polar A360 Wrist Monitor. This fitness tracker cross, heart rate monitor, allows you to change between sports and activities on the go with ease. It has a calorie counter for weight loss activities, waterproof add-on straps for swimmers, a pedometer for long distance trainers and a sleep quality measure for serious health and wellbeing aficionados.
That it does all of this so well makes the Polar A360 Wrist Monitor quite extraordinary. For people who engage in a range of different activities and want to measure themselves during all of them – this is the monitor to get.
Clearly, it won't act as perfectly, for say, swimming, as a specifically designed and tailored swimming monitor, but it's a good all rounder in the exercise field.
We like that all your information is displayed on a bright full color touch screen display which likens this monitor more of a smart watch than anything else.
Speaking of smart watches, this device gives you vibrating notification and inactivity alerts (much like text messages) to help you stay encouraged and motivated. Definitely one of our favorites, the Polar A360 is well worth considering as a permanent 24/7 companion for your wrist.
PROS:
Tracks many activities
Waterproof
Counts calories
CONS:
Pricey
Not very user friendly
Touchscreen is not sensitive
Related: With such a nice screen, there's no wonder people want to protect the surface of their Polar A360 display. You can get Anti-Glare Screen Protectors for this device to prolong its useful life and keep it in tip top shape.
Concluding Thoughts
Whether you're planning on using your heart rate monitoring device for swimming, or contact sport, or altitude climbing, or weight loss or general exercise will have a massive effect on which device is best for you.
Clearly waterproofing is incredibly important for swimming, strength and durability are important for contact sports, and other features play their part in different activities too.
Hopefully you've found something in our list of top picks that meets all of your requirements. We selected the above based on their outstanding performance and unique feature sets. Most of them are quite stylish too, which is definitely an added bonus.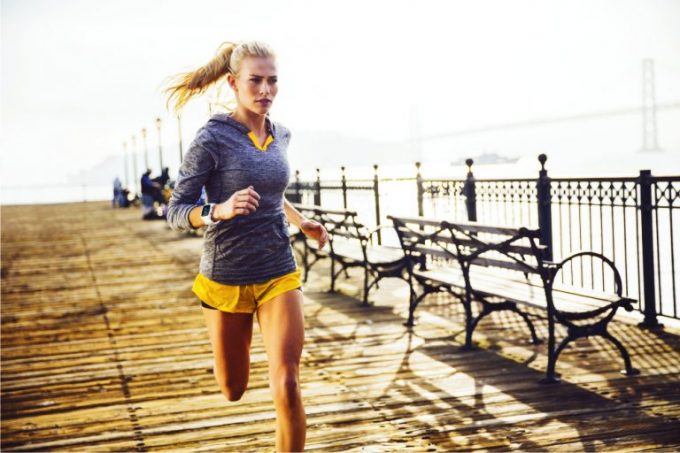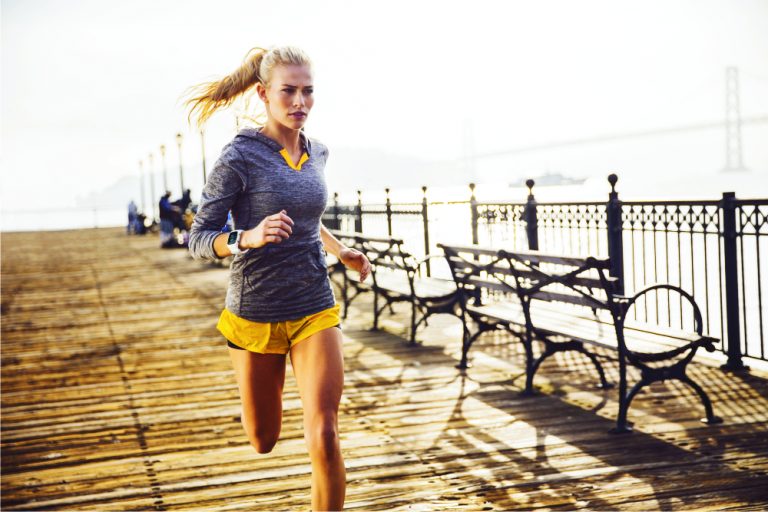 If we had to give any advice it would be that the more serious fitness trainers go for the highly accurate chest strap monitors and the more general fitness trainers go for the convenient wrist strap monitors. Other than that, it really is up to you what you like best.
If you currently own a heart rate monitor or are thinking of getting one, then feel free to ask us any questions you may have in the comments below.
Who knows, another user may be able to help you out. When it comes to fitness equipment, it's worth doing your research. Because this is your body, your blood, sweat and tears, your life. So, make it count (accurately).
If you found our article to be useful and interesting, feel free to share it on social media. On the other hand, if you think that we missed something important, feel free to leave a comment in the comments section below.