When you plan a backpacking or a hiking trip, the most influential thing that is going to make your trip either good or bad is your backpack. A lightweight backpack is a key to a successful hiking trip. Lighter the weight you are carrying, the more you'll be comfortable, which can make a significant difference on these trips. Now, imagine having the best ultralight backpack on your back… Sounds great, doesn't it?
Well, the truth is, back in the days, light weight backpacking used to be only for trips with short duration, but that's not the scene anymore. The outdoor industry now is focused on light weight backpacking and that is a really good thing because nobody wants to carry a heavy backpack.
Thanks to the advancement in material research, having a backpack that is ultralight and yet, durable, is nowadays possible, and we are here to present some of the best models on the market.
Our Top Picks
Features to Consider Before Buying
There are many options available in the market, but there are a few important things you need to take into consideration:
Weight
One of most important things in a backpack is its weight. It's going to be carrying everything you need so it needs to be light weight so you can carry it with ease.
So look for something comfortable, durable and lightweight.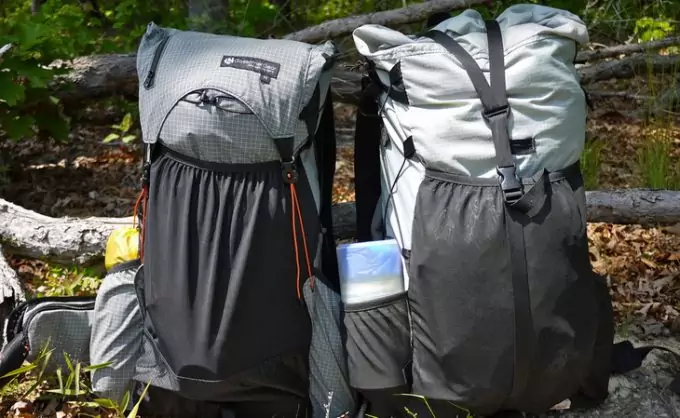 If you are a beginner, you should get an ultra-lightweight backpack, which will be convenient to carry around and you can enjoy all the beautiful scenes and places without getting tired.
Volume
In case you are a beginner then you should buy a backpack with more volume. It depends on the volume of the backpack that how much gear you can carry in it. Most of the hiker can fit their gear in an average 40 to 50L pack. But if you are doing snow camping then you would definitely need a bigger size.
Frame
If you are looking to pack heavier, then you need to get a backpack with a sturdy frame. If you are going to pack lighter overall, just a simple frame would work well for you.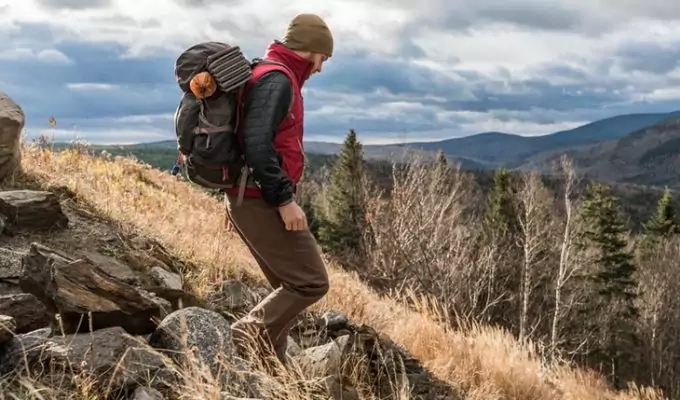 The lighter you pack the simpler frame you will need. You will definitely be more comfortable with less weight.
Price
A really important factor when you are buying any product. Though you don't need to go out of your budget to get an ultralight backpack. But in case you are looking to buy for the long term, then you can invest a little to get a good product. Still, backpacks are available in all price ranges so you should probably get one that fits your budget and have the features you want.
Main Compartment
Backpacks have one big compartment to store all your things. There are backpacks available that have added compartments, zippers, and pockets, but that adds to the weight too.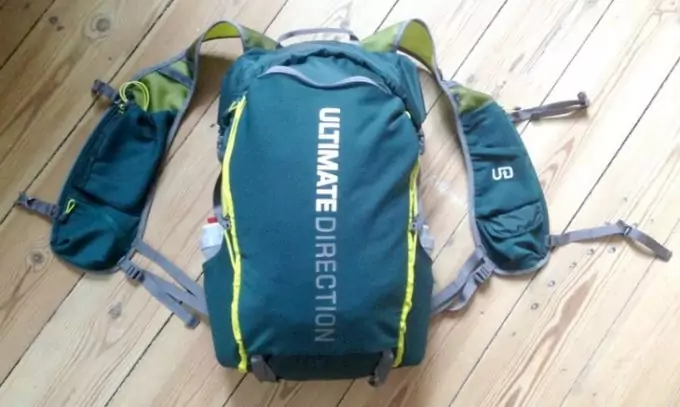 You just need to store things till you set up your camp so you should prefer a lightweight backpack.
Hip Belt
Hip Belt is an important design feature because it's going to hold the weight of the pack on your hips. If it's not comfortable enough, it can prove to be a lot. The solid hip belt means it will transfer your weight without slipping and you'll be comfortable.
Back Mesh Pocket
A back mesh pocket of a backpack comes handy during the trip. You can keep things in it which you need easy and fast access to like a water purifier or a rain jacket.
So keep this thing in your mind while buying a backpack.
Shoulder Straps
If your shoulder belts are not comfortable and put unnecessary pressure on your shoulder, then it can be a huge issue. Buy a pack with comfortable padding to avoid chafing and to hike comfortably.
Sternum Strap
Sternum straps can be really helpful because they can connect your shoulder strap across your chest that gives you a secure feeling and it can make carrying backpack easier.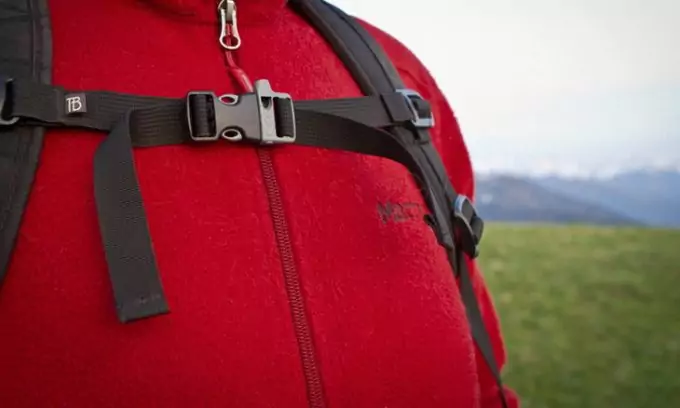 Also, if the strap has an elastic or an emergency whistle built in, it gives the pack a nice touch.
Hip Belt Pockets
Hip belt pockets are very important for carrying tiny yet lifesaving things like a pocket knife, sunscreen, lip balm, etc. it's a huge plus if your pack has hip belt pockets they can prove to be very important.
Shoulder Pouch
A shoulder pouch can be used to hold a camera or sunglasses. This way they are both protected and easily accessible.
So if you like carrying a camera with you then a backpack with a shoulder pouch would be a good option for you.
Water bottle holster
Having easy access to water is an important thing. When you are hiking you need water to keep you going on and if you have easy access to a water bottle, then it can save you from a lot of hustle. What can be easier than you backpack had a water bottle holster? Yeah, So you should definitely look for this feature when making a decision.
Waterproof
You can't rely entirely on your backpack for waterproofing thou they are available in water proof material, but it will be a good idea to sew seams into the pack to be 100% safe and secure.
Hiking Pole and Ice Ax Loops
If you are carrying Hiking poles, then having loops for them can be convenient because when you are not using them you can just put them in the backpack.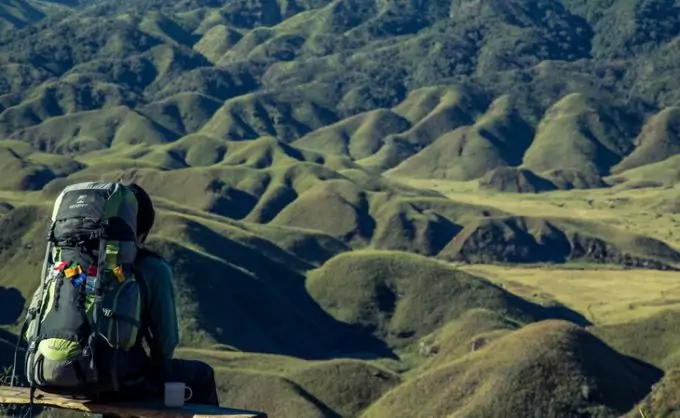 Hydration Ports
If you are used to water bladder for hydration then not having that in a backpack can be a bit of trouble for you. To avoid this problem choose one with hydration ports.
Top Lid
Top lids are not so common in backpack these days. Most manufacturers don't add them to reduce weight instead they have clips, straps or roll tops in their place which are probably more effective.
Load Lifter Straps
If you are carrying a heavy backpack, then load lifter straps can be helpful. They can transfer the weight of the pack to your front shoulders which can be relieving.
Fit
The fit is a crucial factor in backpacks and can be confusing to get right till you have all the weight in the pack and carry it.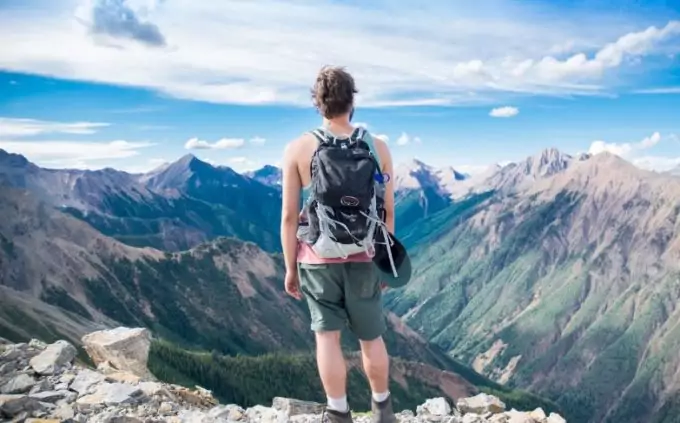 Hip size and torso belt are the things you need to check out before buying and look for a comfortable one.
Material
You are going to judge the durability and performance of a backpack. Most of the backpacks available in the market are made of ripstop nylon and cuben fiber. The latter is more expensive because it's lighter. However, both materials are reliable and effective for a backpack.
Top Product Reviews
Here, you are going to see many reviews of the best ultralight backpacks on the market currently. Hopefully, one of these packs will be the perfect one for you! Let's get shopping!
Ultimate Direction Fastpack 30 
Price: Approx. $130
Weight: 1.6 lb
Dimensions: 10.4 x 24.4 x 11.4 inches
Specific features: Water bottle compatible, adjustable sternum straps, rear mesh pocket
Best use: Hiking, backpacking, camping
Description: The Ultimate Direction Fastpack 30 hydration pack is available in small and medium sizes and is priced around $130. This product is available in a beautiful midnight blue color and is overall attractive looking, easy to use and there is no discomfort from the shoulder strap system that prevents abrasions.
It has a large main compartment that has volume of 20L to 30L which is the perfect volume for an experienced backpacker. This product also has patent pending InfiKnit harness which has a continuous and seamless back panel and shoulder strap system to protect from abrasion and discomfort.
A rear mesh pocket is another feature that this product offers with low profile daisy chain system. To place your water bottles it has front pockets and an adjustable sternum strap and side straps for comfort and stability. This backpack can be a great choice for you because it almost covers all the features you need in a backpack.
PROS:
Seamless back panel
Stretch mesh pocket
Goes from 20 liters to 30 liters with roll top compartment
CONS:
May want to order the bigger size
Cannot close outer pocket
Related: The Ultimate Direction QQ38 Bottle weighs 2.8 oz and is BPA free and fits in most bike cages. Plus, it costs about $12 and has thumb grooves.
JanSport Katahdin 40 
Price: Approx. $50
Weight: 1.8 lb
Dimensions: 24 x 16 x 2 in
Specific features: Imported, breathable, padded hip belt, fully padded back panel, front stash pocket
Best use: Hiking, trekking, camping
Description: JanSport Katahdin 40  is available in forge gray color, and fairly priced at about $50. This product is by JanSport and they claim that this product is redesigned for precisely outdoor backpacking.
The material used in this pack is polyester and its imported. The product has comfortable perforated EVA shoulder straps with hydration tube management. The pack has a large main compartment with 40L volume and a compression lid.
This backpack also has a front stash pocket with daisy chain to store your things. Padded hip belt gives this backpack a nice touch to this backpack. The fully padded back panel makes this product ultra-lightweight and comfortable for any kind of outdoor activity.
With a really reasonable price and loads of features this product is a great investment choice for you. The producer has paid attention to detail which makes it a good choice. Users really love the comfort of the pack, too.
PROS:
Affordable
Spacious
Hydration compatible
Related: The FUNANASUN Tactical Molle Pouches are water resistant and comes in a 2 pack and will keep your small items together in one spot.
Osprey Atmos 65 AG 
Price: $185 – $405
Weight: 3.9 lb
Dimensions: 10 x 16 x 23 inches
Specific features: Nylon, 5 exterior zip pockets, 3 slip pockets, anti-gravity suspension system
Best use: Camping, hiking, backpacking
Description: Osprey Atmos 65 AG  is available in 3 different colors and is priced between $185 to $405 approximately, depending on where you buy it from. This product is available in small, medium and large sizes.
The material used in its making is nylon which makes this a reliable product. The adjustable harness allows you to adjust the torso length by utilizing the easy release cams behind the yoke. The hip belt is fitted to accommodate different sizes.
This backpack also has a top lid that enables you to pack oversized loads and it can be removed from the pack if you want it to be lidless. Internal reservoir offers easy loading and unloading of hydration reservoir.
This backpack also enables you to quickly attach and carry hiking poles with its stow on the go trekking pole attachment design. Additionally, the pockets give you enough volume to store other necessities.
PROS:
Hip belt adjusts
Easy to attach things like hiking poles
Large pockets
CONS:
Hip belt may rub against the skin
Not a lot of places to clip items
Related: The Sawyer Products V54DF Water Filtration System will ensure you get clean drinking water just for over $20, and you can choose your color and pack size.
Mammut Creon  
Price: Approx. $120
Weight: 3.2 lb
Dimensions: 25 x 14 x 6 inches
Specific features: Ripstop nylon, 4 stream system, waist belt, shoulder straps
Best use: Hiking and backpacking
Description: Mammut Creon is available in three attractive colors and decently priced around $120. This backpack is available in 35 liter size. The backpack is made of 100 D ripstop nylon which makes it durable and reliable for long term use.
The volume of this backpack is 2746 cc and its 4 stream suspension system allows heat and moisture to escape upwards. The adjustable torso makes it a perfect fit for any frame. Added pockets enables you to store your water bottles and maps when you are on terrain.
This backpack is light weight which makes it perfect for light backpacking. The EVA foam shoulder straps make it very convenient and comfortable to carry around. Overall, this backpack will be a good investment decision. Users like this backpack because of the price, amount of comfort, and the adjustable torso. Plus, it includes the hydration system and the back netting.
PROS:
Durable and spacious
Priced right
Made of strong nylon
Related: If you are going to be climbing, consider the Mammut Ophir Speedfit Harness as it will support you while you enjoy your outdoor adventures!
Granite Gear Virga 2 
Price: Approx. $140
Weight: 4.8 lb
Dimensions: 12.8 x 26.2 x 14 inches
Specific features: Nylon fabric, roll top closure, frameless suspension, internal hydration hanger
Best use: Trekking, backpacking
Description: Granite Gear Virga 2  is available is long, regular and short sizes. The short size weighs 1lb 2 oz, the regular size weighs 1lb 3 oz and the long size weighs 1lb 4 oz. The price range of this backpack is somewhere around $140, which is quite reasonable.
The roll top is to keep out the elements and the mesh pocket helps you store things and hip belt makes it comfortable and convenient. Additionally, the weight saving tweaks like a 10mm rather than 1 inch webbing gives it a nice touch. The frameless suspension and internal hydration hanger make this product all more comfortable and reliable.
Users like this backpack because of the amount of space, the light weight of the pack, and that it is perfect for long trips away! Not only that, but it is affordable and will not break the bank, so you can spend more on your trip!
PROS:
Affordable
Ultra light
Large
CONS:
Some can be defective due to incorrect sewing
Related: The Therm-a-Rest RidgeRest Mattress has more warmth than other light sleeping pads and can be taken anywhere. It is strong and has a design that will keep heat in and is very soft to sleep on.
Osprey Exos 48 
Price: Approx. $190
Weight: 2.6 lb
Dimensions: 6 x 14 x 22 inches
Specific features: Nylon, imported, internal sewn back panel, multiple tie off points, removable floating top pocket
Best use: Hiking, backpacking, camping
Description: The Osprey Exos 48 another product by Osprey is available in Basalt black and Pacific blue color and is priced between $130 and just under $300, depending on where you buy. The material used in its making is nylon. The sewn in hip belt provides exceptional comfort and cushioning.
The removable floating top pocket has an internal key clip and the mesh pocket provides the organization you need. The back panel of this pack comes with a clip attachment that can accommodate up to 3 liters of hydration.
The frame is 6065 aluminum alloy that has an internal suspended cross strut which gives you incredible load carrying support. This product offers some unique features and is perfect for all kinds of backpacking trips. This is really a good option if you are looking for an ultra-lightweight backpack. Users like this pack because of the light weight, back panel with attachment and the large hydration pack!
PROS:
Nice style and colors
Holds up to 3 liters of hydration
CONS:
Not good for over 20 pounds of gear
Not the best shoulders traps
Related: The Osprey UltraLight Dry Sack is great because it will keep your items dry and it has a roll top closure, plus it is waterproof, and you can choose your color!
Concluding Thoughts
Picking the right backpack is quite an important decision that you need to make. You need to prioritize your needs and then choose a product. A good backpack is usually lightweight and comfortable. You need to look for other features if you require a specific pack.
If you are a beginner then you probably should stick with simple designs and frame because you don't need to get into complex things if you don't have the right knowledge and experience.
As you can see there are a wide variety of features. All the sizes to cater everyone's needs and wishes. Take all the time you need to reflect on your requirements because having an ultra-lightweight and comfortable backpack can be the reason of a great and memorable trip.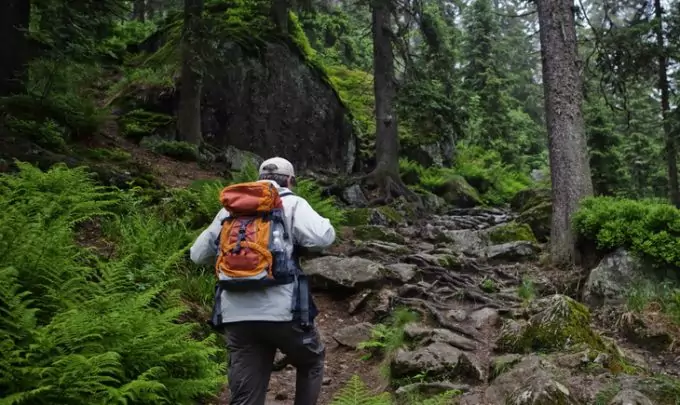 If you are going to carry things like camera or other gadgets then you need to look for features like a shoulder pouch so that you can capture the scenery without the trouble of getting it packed and unpacked all the time before and after use.
Not having a comfortable backpack can turn your trip into a tiring and exhausting experience so choose wisely and don't forget to consider the design and features of a backpack. Choose a backpack that will hold all your things and will be easy to carry around.
We hope that you liked our article and that you found it to be useful. If you think that we missed some important information or a model, feel free to leave a comment in the comments section below.