Are you a fitness fan? Do you love to keep track of your progress and to be able to have an insight into how many miles you ran, or how many calories you burned? If yes, then a fitness tracker is just the gadget you need. But, in order to be able to keep track of everything, even when jogging in the rain or maybe doing laps in the pool, you need to have the best waterproof fitness tracker that you can get your hands on.
As you probably know already, the current market is filled with a plethora of different fitness tracker brands and they all promise that their product is the best and has numerous features that you simply can't live without. But, in that sea of models, how do you know which one is the right one for your needs? How do you know if those advertised features are really that good and that you can actually rely on that data to be accurate?
Well, one way to find out is to research the web upside down, but that takes too much time, doesn't it? But, it seems that this is your lucky day because we have done all the hard work for you! This article was written with fitness fans in mind, and we have reviewed the best models that today's market has to offer.
Not only that, but before you get to the reviews part, you will actually have a chance to learn how to decide which features are important for you, and make the right choice based on your personal needs. Keep on reading to find that perfect fitness tracker you are looking for.
Our Top Picks
Features to Consider Before Buying
Just like with any other product, before you actually make the final decision and buy it, you need to know all the important features that suit your personal needs.
If you buy a fitness tracker out of impulse, you might end up with a gadget that you will rarely use because it doesn't come with features you needed in the first place. Here is what you need to pay attention to
Activity Tracking
For those who are fitness fans, this is the most important thing to keep an eye on. You need a tracker that will count the miles you did in one lap, how many miles you did in total, how many steps, and how many calories you burned in every training session.
Some models can even monitor your blood pressure so that you know to stop when you did too many laps.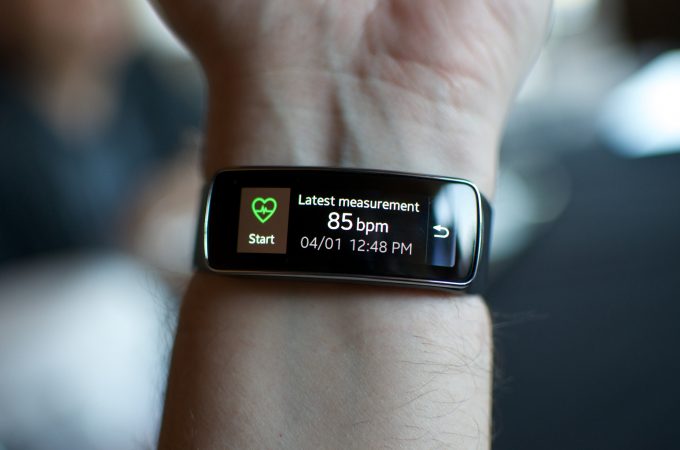 Therefore, always look for those features when searching for a fitness tracker. Otherwise, you might end up with an expensive wrist watch that only tells time, alerts you when you receive a message, and tells you if you slept enough.
Don't get us wrong, these are useful features, but not so useful when it comes to keeping track of your fitness progress.
Battery
This is also one of the most important things you should have in mind before making the actual purchase. You need to see what type of battery the tracker uses, is it rechargeable, and how many days of standby time can you expect from one charge.
Look for models that offer more than 7 days of standby time. Some can even offer up to 10 days, but those tend to be a bit more expensive. One more thing, try to look for models that come with LiPo batteries, as these offer the biggest recharge cycles and last longer in general.
Smartphone Compatibility
This is usually an overlooked feature. But, it is actually really important to know as not all trackers are both iOS and Android compatible. Some work only with iPhones and if you have an Android based smartphone that such fitness tracker will be useless to you.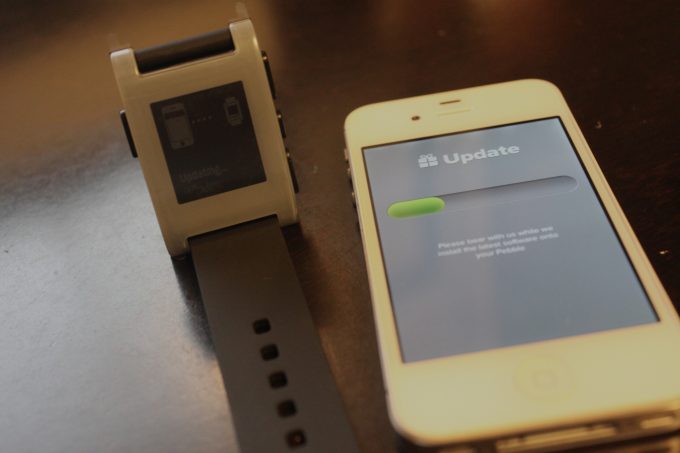 On the other hand, if the tracker you ordered is only Android compatible, and you have an iPhone, you will just waste your money. Make sure you check the platform compatibility and look for those which are compatible with both operating systems as you never know if one day you decide to go from Android to iOS, or the other way around.
Waterproof
What good is a fitness tracker if it can't handle rain, or if you have to take if off if your hands start to sweat due to more powerful exercise than usual? Or, if you have to take it off every time you stop to wash your hands, drink some water and wash your face?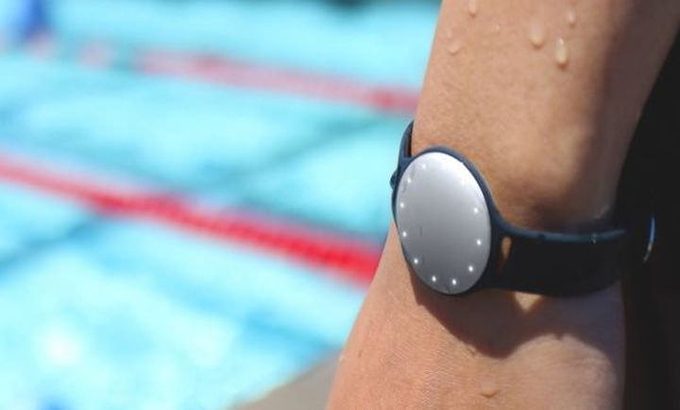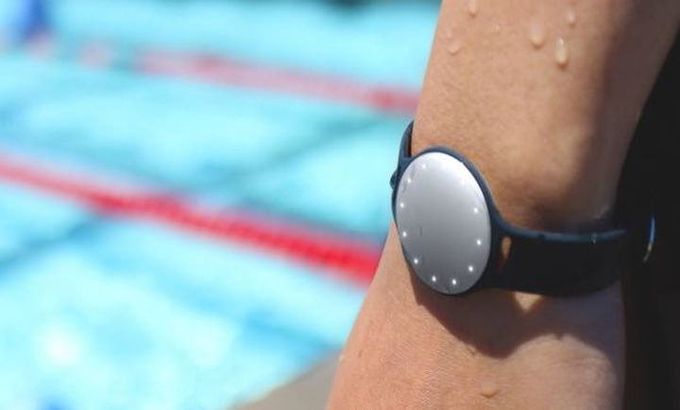 Keep an eye on this feature and look for those that are waterproof, not water resistant as this means that they can't be submerged but only survive a light rain.
On the other hand, if it is fully waterproof, you will not only be able to wash your hands with it or run through the heaviest of rainfalls, but you will also be free to swim with it, and even take a shower with it if you don't want to take it off 24/7.
Message and Call Alert
If you hate having missed calls because you were jogging and wearing your earphones and didn't feel the phone's vibration, or if you simply do your fitness activities in areas that are sound polluted, a fitness tracker that, beside tracking your fitness progress all the time, also has the ability to alert you of an incoming call or a message by vibrating on your wrist, is exactly what you need.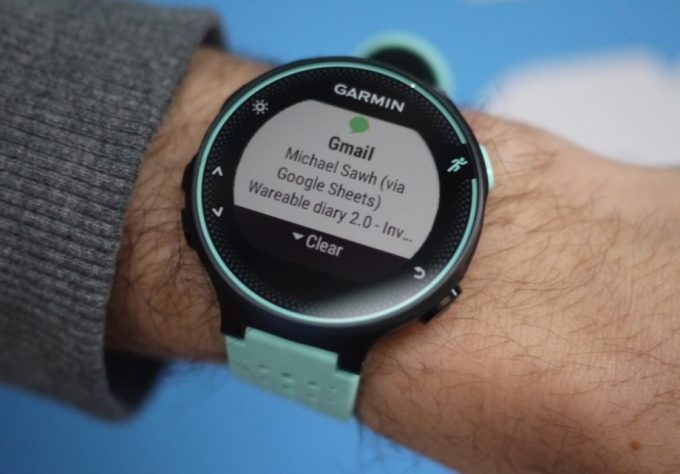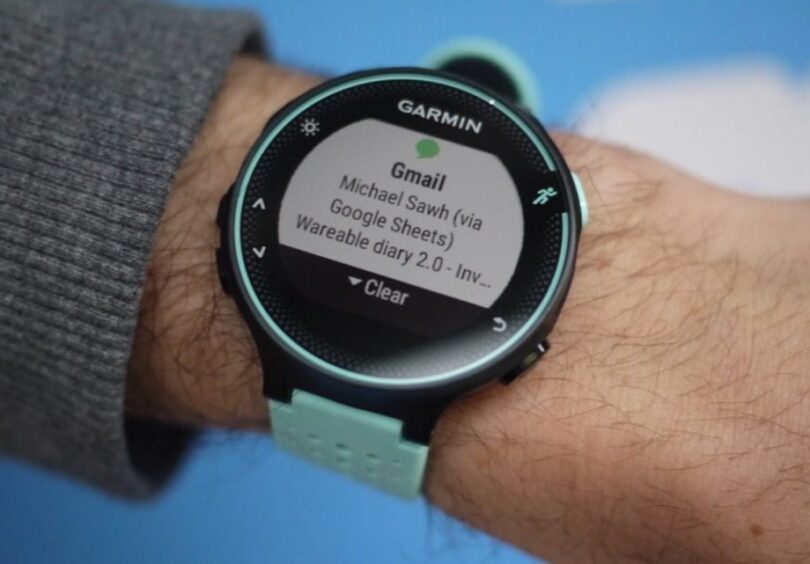 This way, you will be able to complete your training however you want. With earphones on, by jogging through busy city streets where car honking and motors revving are the only thing you can hear, simply rely on the tracker to vibrate on your wrist whenever there is something important going on in your smartphone.
Price
Of course, the price is actually the most important thing in mind for many, as most of us have limited budgets and paying too much for a smart watch is something that everyone wants to avoid, right?
But, don't worry, in this case, the most expensive doesn't necessarily mean the best. In fact, most of the fitness trackers are rather affordable and when compared to the high-end (read the most famous brands), they don't fall behind too much when the amount of features they come with is considered.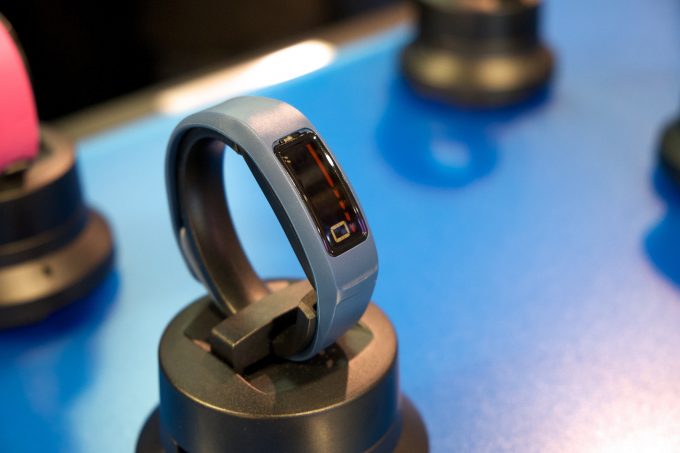 You only need to keep an eye on the features that are most important to you, and find a model that best fits your budget. And, when you start reading the reviews section in this article, you will be amazed how most of the models there are really versatile and high-quality, yet with a reasonable price tag.
Top Models in the Today's Market
As we just mentioned above, here, you will have a chance to get more familiar with some of the best models on the market. Regardless of the choice you make, rest assured that you will get a high-quality product.
The only thing you need to be careful with is to check all the features a certain model has, just be on the safe side and not worry if it will be of good use to you.
Fit Fire Fitness Tracker Bracelet  
Price: $40 Approx.
Weight: 25 g
Color: Black/green, black/red
Specific features: 0.96″ OLED Screen, battery capacity of 70 mAh, polymer rechargeable Li battery, Bluetooth 4.0, PI68 waterproof level, tracks the heart rate, sleep monitor, instant SMS and call alert
Best use: Jogging, power walking, sleeping, everyday use
Description: The Fit Fire Fitness Tracker Bracelet is truly waterproof and you can use it even when swimming or jogging in the rain. It is IP68 standard approved, meaning that it will stay safe even if submerged down to 30 meters below the surface of the water, and it can stay there for 30 minutes.
With its 0.96 inch OLED screen, you can easily check all the data you need to know, regarding your activities, or check if you have an incoming call or a message since the tracker connects with your smartphone (both Android and iOS) via Bluetooth.
The included apps that this gadget supports and send you alerts for are Facebook, Messenger, WhatsApp, Twitter, as well as standard SMS messages and caller ID. Also, every time you turn your hand in the position to look at the watch, it automatically lights up and shows you the number of steps you made since you started walking.
We should also mention that the Fit Fire Fitness Tracker also comes with a heart rate monitor, which means that you can always check on your accurate heart rate data, and slow down or push harder with your exercise, based on the current rate.
And, it has a sleep monitor that tracks the duration of your sleep and how many times you woke up during the night.
PROS:
Great design
Waterproof
Lightweight
Comes with various fitness assisting features
CONS:
The material finish makes it look cheaper than it is
Related: Now that you have a tracker to keep track of your progress, you also need something to allow you to rehydrate on the go. We recommend checking out the Nathan SpeedDraw Plus Flask. It will let you carry water with you while jogging, but it also comes with a pouch that allows you to store your Smartphone or personal small items.
iWOWNFit i6 Fitness Tracker Wristband 
Price: Approx. $35
Weight: 19 g
Color: Blue, purple, black, bluish white, green
Specific features: All-day activity tracking, tracks your steps , distance , calorie counter, and with 7x 24 hour heart monitor, call ID display and message push
Best use: Jogging, swimming, everyday use, exercising
Description: If you are looking for a device that tracks your activities the entire day, the iWOWNfit i6 Fitness Tracker Wristband is probably the one you are looking for. It tracks your steps, distance you covered, the number of calories you burned, your heart rate, all day! You can set a goal at the beginning of the day, and simply touch the OLED display and have a look at how close to the daily goal you are.
Furthermore, it recognizes the type of activity you are doing currently, so it knows when you are running, or riding a bike, or playing basketball.
Pretty amazing, right? You should also know that it comes with advanced technology that monitors your heart rate, thanks to the sensors that are placed in the wrist area, and keeps track of your heart's activity during your workouts, so that later you can check if you need to improve or take it more easy.
It also has auto sleep tracking and reminders to move features, that remind to get up and burn some calories you if you get too lazy. As for your sleeping habits, it has that part covered as well.
This tracker monitors your sleeping patterns and offers suggestion for improved sleep and better rest. It is like having your personal trainer and a mother to tell you when is the best time for you to hit the sack.
When it comes to connecting the tracker with your smart phone, the process is simple and you can always know if you have a call and who is calling you, and if you get an SMS, or a message on Facebook, or something twits something about you.
All in all, a nice little fitness tracker that is high-quality and also waterproof so that you can use it even while swimming or taking a shower.
PROS:
Plenty of useful features
Affordable
Long standby time
Reminds you to get up and start exercising
CONS:
The light on the display might not be bright enough
Related: If you want to look full "Sporty Spice" while running and wearing the fitness tracker around your wrist, we suggest that you look for high-quality sports leggings. We recommend checking out the Goodsport Moisture Wicking Leggings. They will hold your muscles in place and keep you protected from the UV rays, but also keep you dry as they offer outstanding moisture wicking properties.
Egiant Activity Tracker Bracelet 
Price: Approx. $30
Weight: 20 g
Color: Black, blue
Specific features: Waterproof, records your daily exercises, tracks steps, distance, calories burn and sleep quality monitoring, Li-ion Polymer battery, 0.91 inch OLED display and a responsive touch screen
Best use: Daily exercises
Description: The Egiant Activity Tracker Bracelet keeps track of your daily workouts and gives you an instant insight into how much progress you made. It tracks the covered distance, steps, how many calories you burned every day, and also monitors your sleeping patterns.
Furthermore, it has a reminder that reminds you when it's time to exercise, making your fitness planning easier and more efficient.
Those who like to take selfies during their workouts, will be happy to know that this tracker also comes with a smartphone camera remote control so taking pictures while you jog has reached a completely new level!
Speaking of smartphone and connectivity, we need to mention that when it comes to not missing your calls or messages while "on the run", this tracker has it covered as well.
It features call alert with caller ID, message alerts for SMS, Facebook, Instagram, Twitter, Linkedin, and WhatsApp, and it also has a useful anti-lost alert feature that makes your phone ring or vibrate when it's too far from the bracelet, in case you forget to pick it up after your short stop during the jogging session.
You can also change songs and control the volume without taking the phone out. As for keeping an eye on your heart rate, we should mention that it comes with a 24-hour real time data monitor, so that you can check how fast your heart is beating any time you want, It even keeps track of your heart beats when you sleep.
The Egiant fitness tracker is compatible with Android 4.4 or above smartphones, as well as with iOS 7.1 or above platform. The only downside is that it can't be used with Windows based smartphones.
PROS:
Numerous useful features
Long battery life on one charge
Affordable
Stylish
CONS:
Not Windows phone compatible
Related: Now that you have your perfect fitness tracker, all you need is a pair of good running shoes and you are ready to hit the outdoors. We recommend checking out the Tesla Sport Rinning Shoes as they are extremely comfortable and lightweight and very breathable and won't make your feet sweat.
Waterfi Fitbit Alta Wristband 
Price: Approx. $230
Weight: 80 g
Color: Black
Specific features: IPX8 compliant, automatically track your steps, exercise, type of exercise, calories, and quality of sleep, smartphone connectivity, 1 year warranty fulfilled by Waterfi
Best use: Diving, swimming, jogging, everyday use
Description: This model is a bit higher on the price list, but with all the features it offers, the price of some $230 is completely justified. The Waterfi Fitbit Alta Wristband is highly waterproof and IPX8 standard compliant, meaning that it can be submerged under water, down to 210 feet.
That is if you have the need to go that deep. This is one of the favorite models among people who are divers, but also among those who are serious about their fitness routines as it proved itself to be extremely accurate.
As for other useful features this tracker comes with, if you wear it, it tracks the number of your steps automatically, even recognizes the type of physical activity you are doing and keeps the information separately for each activity. Also, it keeps count of the calories you burn throughout the day, and keeps an eye on your sleep patterns.
As for staying in touch with your friends and not missing a call or messages, the Alta is there to alert you of incoming calls, with caller ID included in the display alert, and it also lets you know when you receive a message, or if you have an important appointment marked in the calendar.
In general, this tracker makes your life easier as it serves as your personal trainer and an assistant. When it comes to the battery, the Alta, has a 5 day battery life, with a single charge, which is enough for you to keep track of your fitness progress throughout the working part of the week.
PROS:
Highly waterproof
Great design
Plenty of useful features
CONS:
Price
Heavier than other models
Related: This fitness tracker is quite durable on its own, but additional protection is never a bad idea. Therefore, we recommend checking out the Fitbit Alta Screen Protector. It will protect your screen from scratching or unexpected hits during your workouts.
Petcaree HR Monitor Smart Watch 
Price: Approx. $26
Weight: 20 g
Color: Black
Specific features: Heart rate monitor, step counting, smart notifications, tracks all day
Best use: Jogging, walking, swimming, everyday use
Description: This model is primarily a heart rate monitor. However, the Petcaree HR Monitor Smart Watch is so much more! But first, let's talk about the HR monitoring. This strap free tracker is a great way to start keeping track of how many beats your hearts does during one day. It monitors your heart beats every 5 minutes, even when the watch is in standby mode, and automatically uploads the gathered information in the app, and then keeps monitoring again.
Now, as for the rest of the features Petcaree tracker offers, you will be able to have an insight into how many steps you made during the day, the distance you traveled, and how many calories you got rid each day. It is a great motivator and once you start seeing the actual results in real time, you will just want to exercise more and more.
For those who are having problems with their quality of sleep, this tracker also keeps record of sleeping patterns and allows you to create a better regime so that your sleep improves.
It also has a remote phone camera control option, so that you can tell your phone when to snap a selfie or simply snap photos when your phone is placed further from you for a better angle.
Like most of fitness trackers from our list, this one also has the feature of alerting you when you have an incoming call, and it will also let you know who is calling you thanks to the caller ID. You will also be notified of incoming messages.
As for the smartphone compatibility, the Petcaree HR monitor is compatible with Android 4.4 or higher, and IOS 8.0 or higher. All you have to do is visit Google Play or App Store and download the RaceSport app for Android, or Day day band for iPhones.
PROS:
Durable and waterproof
Plenty of features
Great design
Affordable
1-year warranty with proof of purchase
CONS:
The display is not bright enough for a sunny day
Related: We all know how complicated it can be to have your phone with you while jogging, and with this fitness tracker, you need your phone with you all the time. That is why we recommend getting this Running Belt by Camden Gear, as it allows you to run freely without having to worry if the phone will "Jump" out of your pocket. It also has two small water bottles on it so that you can stay hydrated all the time.
Coffea H7-HR Activity Tracker 
Price: Approx. $40
Weight: 50 g
Color: Black/blue, black/purple, black/red
Specific features: Healthy assistant, heart rate and sleep monitor, wide compatibility
Best use: Everyday use, swimming, jogging, walking, hiking
Description: The Coffea H7-HR Activity Tracker is your personal trainer and motivator, but it is also your personal weather forecast specialist as it has the ability to use the GPS information from your smartphone. It will display the local weather and give you a heads up if the weather is going to turn to worse, so that you can head home in time. But, even if you don't get home by the time the rain starts, don't worry, this tracker is waterproof so it will be safe anyway.
When it comes to features that are fitness related, it shows the distance you covered, how many steps you made, and how many calories you burned. It is also capable of recording your heart rate so that you know if a certain exercise is too much for you or you need to push harder.
Another very useful feature this tacker offers, is its variety of Training Modes. It can tell the difference between 14 different activities. For example, it has 8 default modes for fitness, but it also has modes for running, walking, treadmill, riding, dancing, basketball, tennis, and more.
Furthermore, it keeps track of your sleeping patterns and can also be set as a wake up alarm, with soft vibrating to wake you up in time.
As for non fitness related features, we will mention that it alerts you of incoming calls, which you can hang up through the tracker, when you receive messages or social media notifications, and you can also adjust the music volume on your phone, as well as control the phone's camera.
All in all, this little gadget is there to make your life easier and motivate you to lead a healthy lifestyle, which the main point of fitness trackers.
PROS:
Nice design
Plethora of useful features both for fitness and everyday life
Battery life
Price
CONS:
The recommended app for the smartphone can get buggy at times
Related: This fitness tracker will monitor your sleeping patterns and if you need some corrections with your sleeping regime, and simply can't make your body sleep when it needs to, we recommend checking out the Boiron Coffea Cruda, homeopathic medicine for sleeplessness. It will make the correction of your sleeping patterns much easier and you will get that ideal sleep you wanted.
Coolbit Fitness Tracker Bracelet 
Price: Approx. $31
Weight: 22 g
Color: Black
Specific features: Activity recording, multifunctional health assisting, notification reminder, anti-lost and remote, long lasting battery
Best use: Jogging, walking, fitness exercises
Description: When it comes to recording your daily activities, the Coolbit Fitness Tracker Bracelet is capable of keeping track of the number of steps you made during the day, the distance you covered, the calories you burned, and let you know the results at the end of the day. This way, you will be able to make corrections in your fitness program and lead a healthier lifestyle.
Speaking of leading a healthier lifestyle, this tracker is also capable of telling you your current blood pressure, as well as the level of oxygen in your blood (based on the calculations, not actually testing your blood), and it can also monitor your sleeping routines and suggest a plan for improved sleep quality.
As for notifications that are not fitness related, it will let you know when you have an incoming call, and it will display the number that is calling you, and it will also alert you when you get a message, whether it's an SMS or a notification from Facebook or other social media platforms.
Furthermore, this useful gadget also features anti-lost feature so that you can easily find your phone in case you misplaced it, as long as it is in the Bluetooth range and connected with the tracker. You can also control the functions of your phone's camera and snap photos with a simple shake of your wrist.
When it comes to battery life, with just one charge, you will get a week of standby time. All in all, with all these useful features and with such an affordable price, the Coolbit fitness tracker is definitely worth your consideration.
PROS:
Numerous useful features
Nice design
Waterproof
Lightweight
Great battery life
Affordable
CONS:
You need to have a tight fit with your wrist or it will not read the body information accurately
Related: Since this tracker alerts you of incoming calls, but you can't use it to take calls, in order for you to take the call without interrupting your exercise, you need a quality hands-free ear set. We recommend the AOKII Wireless Ergonomic In-Ear Earbuds V4.1. This gadget has a great design, is affordable, and has noise insulation so that you have perfect sound during your calls.
Onvo Fitness Tracker Smart Band 
Price: Approx. $50
Weight: 23 g
Color: Black
Specific features: Smart band has heart rate and blood pressure monitoring feature, activity tracker, pedometer, it is IP67 waterproof compliant, sleep monitor, OLED display, Bluetooth 4.0 connection, compatible with Android and IOS
Best use: Fitness activities, everyday use
Description: With is simple yet not boring black and gold color, seamless smooth-edge design, and plenty of useful features for every fitness fan, the Onvo Fitness Tracker Smart Band is a perfect choice.
Furthermore, it is IP67 standard waterproof compliant, meaning that you don't have to take it off if rain falls catch you during your exercises, or when taking a shower, and you can even keep track of your progress while doing laps in the pool.
The Onvo tracker keeps track of your heart rate all the time, automatically, so you know if you need to take it easier with your exercise or you need to put more effort into it. It also counts your steps, the distance you covered during the day, and how many calories you lost during your exercises.
When it comes to improving your sleep quality, you will be happy to know that this tracker monitors your sleeping patterns so that you know what and when to improve for a healthier sleep.
It comes with an OLED display that has the power saving feature, and a quality, low energy Bluetooth signal. As for the battery, the tracker has a rechargeable 110 mAh battery, that needs only 2 hours on the charger to be able to provide you 5 days of standby time.
The Onvo Fitness Tracker is compatible with Android 4.3 based smartphones or higher, and with iOS 8.0 and higher. A 1-year warranty is also included in the package, and their customer service is highly rated and fast.
PROS:
Waterproof
Many useful features
Modern design
Affordable
1-year warranty and great customer service
CONS:
The watch band can get loose frequently
Related: Since you need your phone with you while using this tracker, and it is uncomfortable to run or do exercises with it in the pocket, we suggest checking out the Dimok Running Belt Waist Pack. You will easily keep your phone with you, and other items like keys and wallet, without having to worry that it will slip out of the pocket while you run, and have that annoying phone jumping up and down as you jog feeling.
Wrapping It Up
With the Onvo Fitness Tracker we have reached the end of your article. We hope that you found it interesting to read and that now, you know what to look for when searching for a perfect Fitness Tracker for yourself.
Remember what you read in the most important features section, and keep an eye on the features that matter to you the most. For example, if you plan on using your fitness tracker for swimming and diving, than its waterproof capabilities need to be top notch.
For this, we can recommend getting the Waterfi Fitbit Alta model, as it is IPX8 compliant, and can be used for depths down to 210 feet.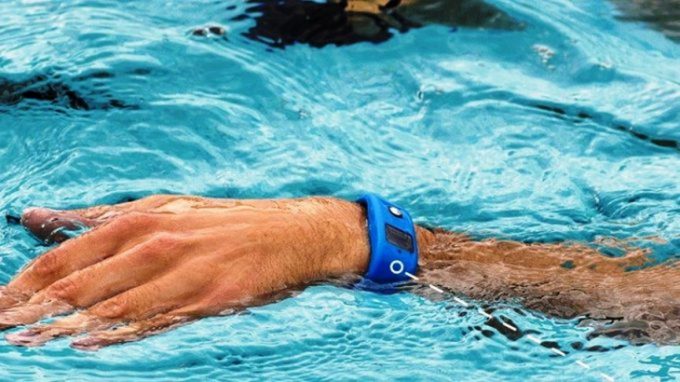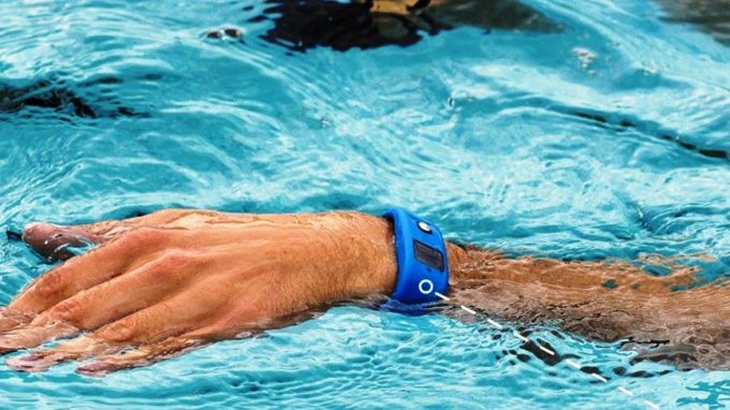 On the other hand, if you are in need of a tracker that will give you an insight into your fitness progress, but be useful for other activities like hiking, we recommend the Coffea H7, as it comes with the ability to use your phone's GPS information and show you the current weather activity in your area.
All in all, all the products in our article are highly rated and their users are quite happy with how they perform., and regardless of your choice, rest assure that whichever model you choose, you will be making a great choice.
Now it's your turn to share your thought on this topic. Let our readers know if you already own one of these models and how happy you are with it. You can also ask questions if you have some doubts, and you can do it by simply visiting our comments section below. Thanks for reading!