Did you know that the best preparation of an outdoor outing starts with proper cold weather gear that will withstand all sorts of extreme weather conditions encountered? Some outdoor aspirants get overwhelmed with a myriad of outdoor apparels that are seemingly hyped to be the best on the market. All are needed in the name of a bad weather. In actual sense, there's no such thing as bad weather. Instead, there is only bad clothing.
To avoid regrets for not being effectively prepared, you have to purchase enough clothes upfront. The best cold weather gear for hiking can be characterized by having all important functionalities one would prioritize to survive a hostile cold environment. For instance, one must or would prioritize the breathability, warmth, waterproof, fabric material and the insulation material of a hiking gear.
In this article, we shall look at how to stay warm and dry with the best of clothing for moving in cold temperatures but not actually in a pouring rain. We shall focus more on the warmth, insulation, comfort and other features of the cold weather gear. Let's have a look at a table below that highlights the important differences between these winter apparels.
Our Top Picks
| Product Name | Specific Features | Best Use | Size | Price |
| --- | --- | --- | --- | --- |
| ColdPruf Platinum | Tagless garment, dual layer | Very cold to extreme temperatures | S to 3XXL | Check price on Amazon |
| ColdPruf PEXYGU | Tagless seams, flat waistband, 60% cotton, 40% polyester | Cold to very cold | S to 3XL | Check price on Amazon |
| Kakueta Trail B01G9 | 100% merino wool | Cold conditions | 6-9, 9-11 | Check price on Amazon |
| Mountain Hardwear Thermostatic | 20D nylon fabric, thermal Q Elite 60g insulation | Very cold | S to XXL | Check price on Amazon |
| prAna Zion | Zip-off legs, DWR, nylon fabric | Warm to moderate coldness | 28-40 | Check price on Amazon |
| Cozia Balaclava | Polyester CoolMax fabric | Extreme coldness | One size fits all | Check price on Amazon |
| Arctic Extreme XYQSX32 | 93% acrylic, 6% polyester, 1% spandex | Very cold | Medium for men/boys shoe size 4-8, women's 6-10; large: men's shoe size 9-12, women's shoe 10.5-13 | Check price on Amazon |
| Smartwool QX0GT4 | 100% merino wool, clean finish seams | Very cold to warm | One size fits all | Check price on Amazon |
| Vasque Snowburban | 400g thinsulate, rubber sole, waterproof leather/fabric | Very cold | 7-14 | Check price on Amazon |
| Outdoor Research 70222 | Synthetic SureGrip, Gore fleece | Medium to cold | S to XL | Check price on Amazon |
Things to Consider Before Buying
Before we can actually look at specific items of recommended clothing, let's have a look at the different materials and fabrics available today to keep us warm in cold weather. Modern advances, especially in the last century with synthetic materials give us a lot more options than our ancestors had.
Warmth
Warmth is the attribute of a fiber or fabric to create tiny air pockets also known as dead spaces that can be heated up by body heat and trapped a layer to keep our body warm. Each garment is made different and thus it is important to note the warmth quality before heading out to any cold environment.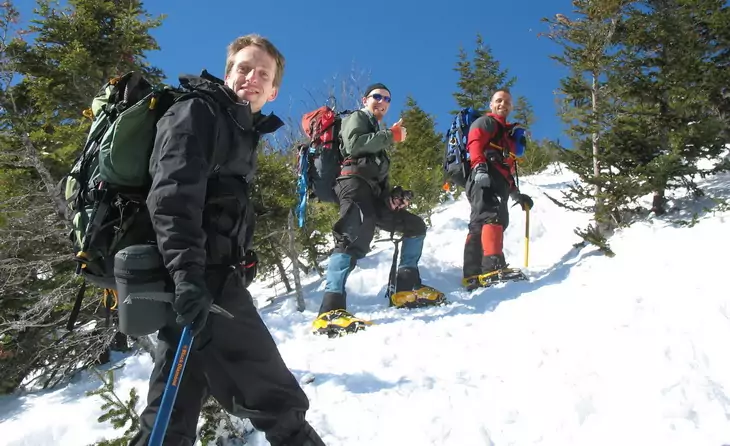 The warm air becomes an insulation layer against the cold, so our body does not have to continually use more precious energy to regulate its own temperature to stay warm. Our products are capable of providing the much needed insulation.
Windproof
For a fabric to be windproof, it has to form a physical barrier that resists any air movement from the outside. Obviously, an impermeable sheet of material like plastic will be windproof.
However, it will not have other attributes like breathability, so modern windproof clothing fabrics consist of very thin laminate layers. So, when choosing windproof garments, consider the breathability feature as well as a non-breathable fabric will lead to accumulation of sweat and eventually a stinking garment.
Breathability
This is the ability of a fiber or fabric to transport moisture, in the form of water vapor, from high humidity spaces to lower humidity spaces. It essentially means for the damp area to be able to dry off. It has nothing to with actually taking in air for gas exchange.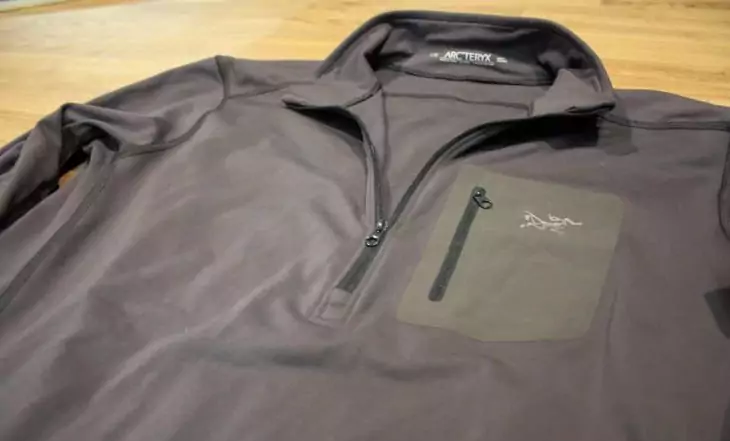 With special concern to us, is that our sweat built up from body heat is able to evaporate away and keep our skin dry. Dry skin is much easier to keep warm.
Wicking
Wicking is where actual liquid, sweat usually, is physically transported away from the skin to outer layers. This is slightly different to breathability, which allows water vapor to pass out of the fabric.
Wicking has connotations like a wick in oil that allows the oil to travel up, out of the liquid to be ignited. The advantage of fabric that wicks well is that will function even if the skin is cold to keep it dry. No matter how long you travel and sweat excessively, a wicking fabric will always do its job because too much sweat may end up with odors.
Quick Drying
The ability to dry rapidly is affected by two main factors, 1) the amount of liquid held in the fabric structure and, 2) the temperature and humidity of the surrounding atmosphere.  Certain fabrics, especially natural ones like cotton, soak a lot of moisture into their matrix and take a long time to dry.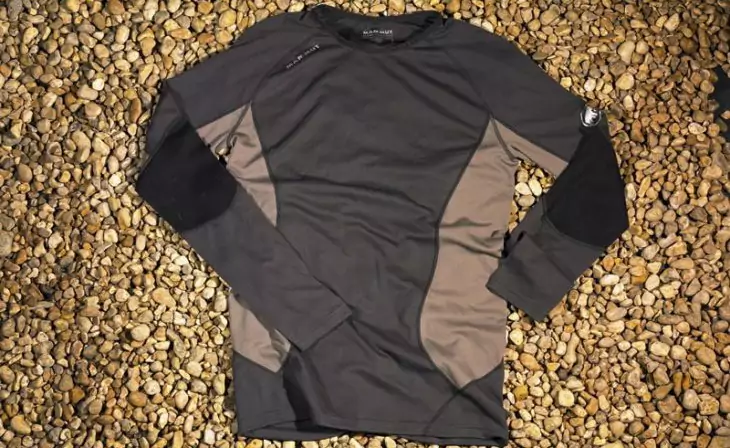 If you are camping in areas frequented by the downpour, we advise you to bring along the rain jacket to protect your cotton fabrics from the rain because it takes time to dry out.
Comfort
While this is rather a personal attribute to rank, there are some measures and construction techniques that improve comfort. When it comes to seams of garments worn close to the skin, the best seams are what are defined as flat seam. This is where the seams are constructed to overlap flat rather than leave the edge that irritate the skin with constant movement or pressure from backpacks or straps.
Flat stretch bands around waists, legs, wrists and ankles also reduce any likelihood of rubbing and discomfort. Any tags should be sewn on the outer of the fabric or sewn flat. Fabrics should be of non-irritating material, especially where they contact the skin constantly. Under the chin is one area to look out for.
Durability
The ability to remain in the state in which it started out with factors such as maintaining shape, not fraying, resisting abrasion, maintaining cushioning effect and so on. Durability is important when purchasing outdoor products because most of them are expensive. So having a durable material is a great investment.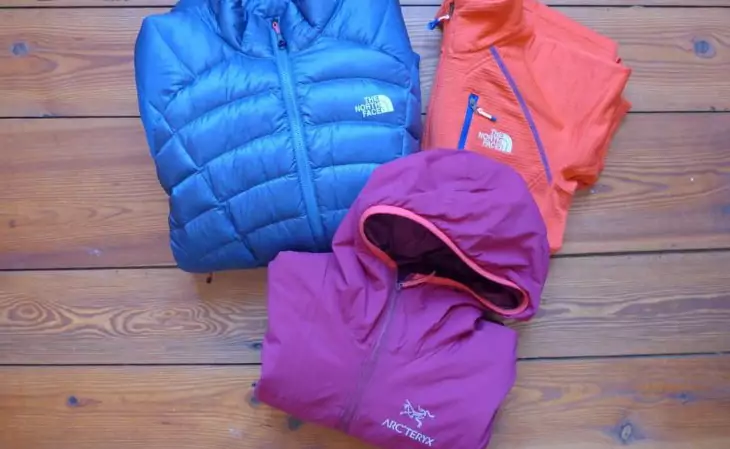 When you are already under stress in cold weather, you want garments and equipment that holds together and does not break easily. Examine the type of materials before making any purchase to make sure you are buying quality ones.
Insulation Materials
When it comes to staying warm, we would learn from ducks and geese and sheep. Odd combination but nature takes care of them so well. It is from them that we get two of the warmest most amazing things that we use to keep warm ourselves, down and wool.
Both down and wool are effective in similar ways by utilizing filaments that trap air inside miniscule dead spaces. The animal body heat warms up these miniscule air pockets and outer layers – feathers in the case of birds, longer wool filaments in sheep – to insulate from the outside cold. The inside layer stays warm and dry.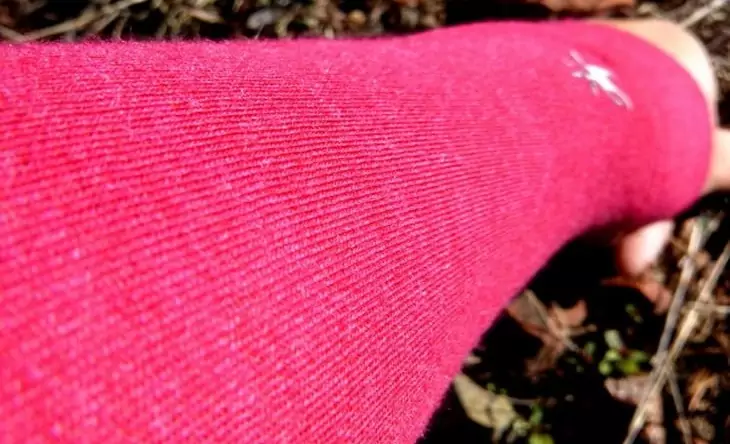 As long as the down or wool stays dry, it is extraordinarily warm despite being so lightweight.  We can copy this aspect to stay warm by wearing a warm insulation layer and an outer that keeps the moisture away.
With regard to the wools, note that not all sheep are the same, although they all grow wool to keep warm. For outdoor clothing, we are specifically interested in the wool from one particular breed called Merino.
Best Products on Today's market
We have gone through the important features to consider before buying these products. Now let's delve into the details of our best handpicked cold weather gear for hiking on the market.
ColdPruf Platinum Crew Neck Top

Price: $16 – $45
Size: From S to 3XL trail
Specific features: Tagless garment with flat seams for comfort, available in black and heather gray, extended tail, dual layer ColdPruf technology (CPT)
Best use: Very cold to extreme cold weather / medium to high activity
Description: The ColdPruf Platinum Crew Neck Top is designed to wear as the first layer closest to your skin. It is specially constructed by ColdPruf technology with two layers so that air trapped in between the layers ensures your body heat is held close. This forms an insulation layer against colder outer temperatures. This fabric will trap warm air, breath and wick moisture away to keep you warm and dry from sweat.
The simple styling has long sleeves with a crew neck to form a smooth contour against the skin. There is no bunching of fabric and irritating seams or labels. The extra tail shape tucks firming in pants.
This allows for bending forward or stretching without fear of gaps opening around your back between your top and pants. This top is effective, but thin enough so that other layers can easily be worn over without feeling like the "Michelin Man".
Platinum Dual Layer Long Sleeve top is suitable for very cold to extremely cold temperatures when you are doing mid to high level activity. It allows you to move easily and feel comfortable when you are expending your own body heat. The "Performance Polyester" inner layer ensures warmth, dryness and comfort close to the skin.
The polyester merino wool outer adds further warmth, dryness and odor control.  This top can be machine washed at lower temperatures and dried relatively quickly. It is good for cold weather hiking when you have to wear clothes from day to day without washing.
Other people like this product a lot too, and one, reports it to be "super soft, very warm yet tolerant of fairly heavy activity without overheating".
Another suffers from neuropathy finds it difficult to stay warm even in summer, but found this top to keep him "toasty warm in sub-zero temperatures, fit well, are thin, and very light-weight so normal clothes fit over the underwear".
PROS:
Very warm jersey to withstand the extreme temperatures
It is made of a merino wool that adds warmth and odor control, unlike the regular wools found in other outdoor apparels
Platinum dual layer long sleeve that will insulate your body efficiently even in freezing temperatures
No irritating seams or labels to cause the discomfort of wearing this jersey
A gear made of merino wool regulates the body temperature well and wicks out the moisture to stay dry and warm regardless of the humidity and moisture surrounded with
CONS:
Wearing the jersey alone and repeatedly can deteriorate its quality because you might have to wash it frequently to avoid the odor
It is fairly expensive compared to the synthetic ones
Related: This jersey is better being complemented with the ColdPruf 085B Platinum Dual Layer Bottom to have a better combo for your winter excursions. They are made of the same material so you will survive the fluctuating inclement temperatures in the outdoors with merino wool hiking gear.
ColdPruf PEXYGU Base Layer Bottom

Price: $9 – $26
Sizes: S through to 3XL tall, accurate fit
Specific features: Flat seamed with no tags, flat waistband, 60% cotton, 40% polyester
Best use: Cold to very cold /medium activity
Description: The ColdPruf PEXYGU Base Layer Bottom adds a breathable insulation layer. This is another double layer garment for the lower half of your body designed so that air pockets of warm dead air are held close to keep you warm and insulated from cold outer elements.
The close fit knit fabric allows easy movement without bulk so that these leggings fit smoothly under the outer pants. The top waistband is flat for comfort and seams are stitched flat by overlapping and over-locking to minimize the possibility of irritation. Both the inside and outer fabric layers are a blend of 60% combed ring spun cotton, and 40% polyester for durability and comfort.
This garment has been rated for cold to very cold weather with low to medium activity so you should still feel comfortable if you have to remain in one place for an extended period, not continually moving and expending body heat.
PROS:
A tight fit fabric made of warm materials and can be worn under other pants
Made of 60% polyester that guarantees comfort and durability
Double layer pants to withstand harsh temperatures
Fairly affordable
Has a great breathability feature to reduce the amount of sweat moisture, especially when faced with the hot temperatures or after strenuous exercises
CONS:
Although designated for men, it is too tight to go to events without wearing it under other garments
The quality can deteriorate if worn regularly.
Related: Winter requires a thorough preparation on all the parts of the body. We therefore recommend pairing this pant with the Wigwam Snow Sirocco Ski Socks made for winter temperatures. These are knee-high cushioned socks to give you the unbeatable comfort.
Kakueta Trail B01G9 Hiking Socks
Price: Approx. $20
Size: 6-8, 9-11
Specific features: 100% merino wool, available in gray and teal colors, machine washable
Best use: Extreme cold/high activity sportswear.
Description: These Kakuetta Trail Merino Wool socks are multi-purpose socks that will keep your feet warm in extremely cold weather, whether you are hiking in the mountains, climbing or taking the dog for a walk in suburbia. These Kakueta Trail B01G9 Hiking Socks will absorb sweat, wick it away from your body and reduce the likelihood of foot odor even if you have to wear them on successive days. They will also keep your feet extremely warm!
These are designed as high quality winter socks with extra under sole cushioning that also provides arch and heel support. They are durable and fully machine washable and do not tear easily, pill or lose their knitted shape. As a bonus, they are stylish enough to go from hike to the office as well.
One wearer tested these on deployment to Antarctica and was totally satisfied so you can't test much colder than that. Another felt "it sheer pleasure to sink my feet into a cushiony, cozy, plush, trail sock.
PROS:
100% authentic merino wool, renowned for its excellence in comfort, insulation and comfort
Versatile socks to be worn even in the office
They effectively absorb sweat and wick it away to minimize the odor for repeated usage
Thick and warm socks to withstand extreme temperatures
Extra cushioning under the sole to enhance the comfort
CONS:
Fairly expensive
Need not be worn regularly to avoid the accumulation of odor
Related: Once you have these high quality warm socks, you will need the high quality Merrell Snowbound Waterproof Winter Boot to trek even on icy surfaces and uneven terrains. Merrell is renowned as the producer of winter clothing of top notch quality, with unbeatable durability.
Mountain Hardwear Thermostatic Jacket

Price: $74 – $190
Size: S – XXL
Specific features: 20D nylon fabric outer, thermal Q Elite 60-gram insulation, compression stowage in self-pocket, karabiner tab loop, two hand warmer pockets
Best use: Very cold/medium activity
Description: This Mountain Hardwear Thermostatic Jacket is designed to be a mid-layer garment for exceptional warmth yet retain mobility. However, it is also weatherproof enough to wear as a stand alone jacket as well without an outer waterproof shell in all but extreme cold or wet weather.
This jacket has a low profile (not thick) synthetic insulation that is warm, compressible, and lightweight. The insulation is manufactured to imitate the qualities of down with tiny filaments that hold warm air pockets. The jacket's outer layer is 20D nylon face fabric which is durable resists abrasion and tearing damage.
The Hardwear jacket is designed to keep you warm, to breathe, and to keep you dry. Design features include two hand warmer pockets and a chest pocket that are placed in such a way as to accommodate pack or harness straps while climbing or backpacking.
When not in use, the Hardwear jacket compresses small to stow in a jacket pocket.  There is also a karabiner tab so it can be clipped onto your pack or harness for easy future access.
PROS:
Mid-layer jacket that can be worn as a standalone to survive the harshest temperatures while hiking
Extra pockets for warmth and for storage of your valuables so that you do not rely on the backpack for storage
Provides a great insulation that imitates the Down
A comfortable, compact and lightweight winterwear jacket
It is available in a broad range of colors
CONS:
It is fairly expensive
A synthetic insulation is not a great as the natural insulating materials such as merino wool and down
Related: You cannot wear the jacket directly on your skin without some shirts or T-shirts. This jacket is best worn on the Mountain Hardwear Wicked SS Tee as the quality winter wear for men in particular. The combo will provide the best warmth and insulation to survive the freezing outdoor conditions.
prAna Zion Convertible Pants

Price: $44 – $96
Size: 28 – 40
Specific features: Zip-off legs to short length, stretch nylon 'zion' fabric, 97% nylon/3% spandex, all-weather finish, water repellent (DWR, quick dry)
Best use: Warm to moderate cold / high activity
Description: The prAna Zion Convertible Pants is the type of pants that will take you almost anywhere on the planet with style and comfort. It covers so many options you would be hard pressed to find a more versatile pant anywhere.
The design and construction is robust with strong welt seams where they matter and extra pocket reinforcing to reduce likelihood of tears. There are belt loops, however the waistband can be tightened by a small tab beside the center fly button.
There are two slant front pockets, two patched rear pockets, and two outside thigh pockets with cover welts to close. Plenty of places to store things as you move so you don't have to hassle past backpack straps or climbing.
You can even adapt to warming temperatures by zipping off the lower portions to make shorts. Or you can just roll them up and secure with tabs and snap fastenings.
The very comfortable stretch fabric is extremely easy to wear, durable, abrasion resistant, and water repellent. There is also ventilation in the gusset area. These are the type of pants that are "Lightweight, quick dry, look good and could wear to a nice restaurant without an issue."
PROS:
Abrasion resistant and durable pant that will last you many winter seasons without the need to purchase a new one
Water repellent pant. It is coated with the DWR to wick away and repel water drops from penetrating it to soak your body
Lightweight pant to trek mountains with
Great insulation to survive the cold temperatures
The legs can be zipped off to make a short pant in summer to avoid too much sweat production on your legs
CONS:
Relatively expensive
Prone to quality deterioration and water repellent fading if worn regularly
Related: Because of the charcoal and khaki color of the pant, we recommend a colorful and functionally warm hiking shoe pair such as the KuBua Hiking Shoes. These shoes are among the greatest winter hiking shoes.
Cozia Design XXXSO Balaclava

Price: Approx. $9
Size: One size
Specific-features: Polyester CoolMax® fabric, wicks and breathes, available in black and gray color, wrinkle free, long neck with extra length in front, angled seams, machine washable and dryable, quick drying
Best use: Extreme cold / high activity
Description: This multipurpose balaclava will fulfill a multitude of functions to keep you warm in cold weather, whether you are working outside or taking part in sports or wilderness hikes, climbing and anything else. This Cozia Design XXXSO Balaclava will help to protect your head and neck area from cold, frostbite, Ultra Violet rays, wind, and dust.
When worn as a balaclava or face mask there are two layers covering the ears for extra warmth. This balaclava can be worn as a full face mask, open balaclava, neck gaiter or "Sahariene" style down the back of the neck or a wide bandana. This latest design has a longer neck cover with extra-long front to cover any opening there.
The special cut and seam angles ensure a close fit around the head. Because of the wrinkle free thin fabric, it can easily be worn under bike, skiing and motorcycle helmets.
The fabric is smooth for low allergenic and irritation factors, flat-lock seams and 4-way stretch for fit. It is also easy care as you can just throw it in the washing machine and even the clothes drier if you need to.
PROS:
Covers the face and the neck well to provide the best warmth
A versatile balaclava to wear for hiking even for the motorbikes
A soft fabric to provide the best comfort
4-way stretch to fit any size of the head
Easy to care for and wash with the machine
CONS:
Wearing this balaclava can be associated with criminals whenever someone meets you in the wilderness since criminals wear it so that they are not recognized by CCTV footage in their activities
Related: How about the double lens protective eyeglasses that provide a thermal barrier and clear optics to spot things or terrains clearly? We recommend the Bolle Mojo Snow Goggles to mate with this balaclava.
Arctic Extreme XYQSX32 Thermal Socks
Price: Approx. $16
Size: Medium for men/boys shoe size 4-8, women's 6-10; large: men's shoe size 9-12, women's shoe 10.5-13
Specific-features: 93% acrylic/6% polyester/1% spandex, ribbed top, fluffy lining, cushioned sole, machine washable, 2 pairs per pack
Best Use: Very cold/low to medium activity
Description: Each pack of these Arctic Extreme XYQSX32 Thermal Socks contains two pairs of socks suitable for using with boots in cold winter temperatures. The synthetic fabric, 93% acrylic/6% polyester/1% spandex, is warmer than cotton, has low irritation factors and is soft and cushioned for comfortable daily wear.
The inside is heavily brushed, for extra warmth and cushioning for comfort. The ribbed uppers help the socks to stay up. These socks are thick enough to survive the cold temperatures in the wilderness. They provide the best warmth, comfort and insulation. The variety of colors helps one to choose whichever color is his or her favorite.
The intriguing part with these socks is the versatility of being worn in the wilderness or for hiking purposes. They are easy to wash and care for in order to prevent the accumulation of odor for successive usage.
PROS:
Thick socks to provide you the best warmth and insulation
Versatile socks to be worn for outdoor activities and for office attire
Available in a variety of colors
Fairly inexpensive
Machine washable and made of durable outer layers
CONS:
You need to purchase extra pair of socks as a single pair can be prone to an unpleasant odor if worn successively
Related: It is equally important to provide warmth and insulation to your hands. We therefore reckon getting the best OZERO FLN4Z Winter Gloves to protect your precious fingers from the freezing temperatures especially if you plan to get your hands in work.
Smartwool QX0GT4 Cuffed Beanie

Price: Approx. $30
Size: One size
Specific features: 100% merino wool, roll cuff ear band, clean finish seams, machine wash cold
Best use: Very cold to warm/high to low activity
Description: This deceptively simple looking Smartwool QX0GT4 Cuffed Beanie will keep your head warm in cold winter weather for many years. It is constructed of double layer interlock knit from 100% merino wool with a cuff that can be worn rolled up above your ears or unfolded to cover them for extra warmth.
This cap is comfortable enough to wear all day, even sleep in, because of the special properties of merino wool that not only keeps you warm, even if wet but also protects from the sun protecting the wearer for UV rays. The close fitting style means this Smartwool beanie is highly unlikely to be blown off your head as well.
Unlike many wool products this merino wool is washer and drier friendly. One wearer tested it over a changing weather day that started at below freezing and windy and ended with over 37oF by afternoon.
The hat stayed on all day, not budging in the wind and kept their head cool in the afternoon heat without breaking a sweat. "The cap performed beautifully".
PROS:
Made of high quality Merino wool that guarantees comfort, warmth and insulation of your head
Can be folded with ease above ears or even cover them for extra warmth
It does not absorb too much of sunrays to burn your head, so can wear it even in summer
Soft cushion to even sleep with it at night
It is a durable product
CONS:
Fairly expensive
If you cover your ears, they may struggle to hear efficiently
Related: This product is best combined with the Smartwool SW0SC913 Neck Gaiter to provide warmth to your neck. It will be a great combo to survive the freezing temperatures in the wilderness.
Vasque Snowburban Snow Boot

Price: $125 – $160
Size: 7 – 14
Specific features: Waterproof, leather/fabric, 400g 3M thinsulate ultra insulation, gaiter D-ring, rubber sole, rubber toe cap and heel kick, shaft measures approximately 8″ from the arch, boot opening measures approximately 15″ around
Best use: Very cold/medium to high activity
Description: Vasque is committed to making innovative, functional, and appealing footwear to perform to high standards. They want to see you outdoors enjoying life, regardless of the weather.
The Vasque Snowburban Snow Boot is made for extreme performance in cold temperatures as it is lined with 400g* 3M™ Thinsulate™ Ultra Insulation. Thinsulate™ is the perfect choice for boot linings as it is thin, lightweight and warm.
As a laminated fabric Thinsulate™, insulates, breathes and wicks moisture away from the skin. 400gm Thinsulate™is rated for cold conditions or moderate activity levels like hiking.
Thinsulate™ has been developed to provide extreme warmth in very cold conditions, even if your feet get damp. *400g contains a minimum of 400 grams of 3M™ Ultra Insulation throughout per square meter of fabric.
PROS:
Contains a laminated fabric Thinsulate which is a trademark to provide the best insulation
Rubber sole to protect your feet from the thorns in the wilderness and to walk properly for hundreds of miles
Breathable footwear that wicks away moisture to prevent the development of odor due to sweat
Made for extreme temperatures as evident from its durable outer layer and the cushioning on its sole
Lightweight and warm footwear for minimalists
CONS:
Fairly expensive footwear
It is not waterproof, so you have to beware of using it during heavy downpours
Related: The Darn Tough 1405 Socks can be the best pair to fit your feet when wearing this footwear. This pair of socks is made of high quality merino wool, so it is suitable for the inclement climatic conditions.
Outdoor Research 70222 Windstopper Gloves

Price: $29 – $55
Size: S – XL
Specifc features: Gore WindStopper™ technical fleece, synthetic SureGrip™ palm, pre-curved construction, tapered wrist, windproof, breathable, wicking, lightweight, quick drying, pull-on loop, glove clip
Best use: Medium cold/medium activity
Description: These gloves are general purpose and can be used almost in any cold weather activity to provide warmth and protection from the wind. They are not bulky, so fit your hands securely to allow for grip and precision handling.
These Outdoor Research 70222 Windstopper Gloves are manufactured in Gore Windstopper™ insulation fabric. As laminated layers, Gore Windstopper™ is designed to protect against moisture and wind. Windstopper™ has great performance features that include being windproof, durable, lightweight, breathable, with wicking capabilities as well as being, quick drying.
The fingers are sewn in box construction for comfort. The wrist is tapered close to the skin with extra length to reduce the possibility of cold air entering around the wrists. The concave shaped palm has Suregrip™ "tacky" synthetic grip to assist handling gear and equipment and reduce slipping.
Other design features include loops to make it easier to pull the gloves on, as well a glove clip to attach them together when not in use. An added bonus is that Outdoor Research products have a limited lifetime warranty against defects in materials and workmanship.
PROS:
Suregrip to enable handling and to reduce slippery when handling wet or glass products
Great synthetic Gore insulation that matches with the renowned Down insulation
Lightweight and warm gloves to help you do any outdoor activity no matter how freezing the weather is
Lifetime warranty
Loops to take the gloves off
CONS:
They are not waterproof or water resistant
Related: The combination of Outdoor Research Igneo Jacket and the gloves is a great combo to withstand freezing temperatures. This jacket is also manufactured by the same company and is optimized to provide the best warmth and insulation.
Wrap Up!
We have come to the end of the compilation of the best cold weather apparels for hiking enthusiasts. These include a broad range of gear from head to the feet, with shoes, head caps, jackets, pair of socks, balaclava and the hand gloves that are characterized by the best insulation and comfort.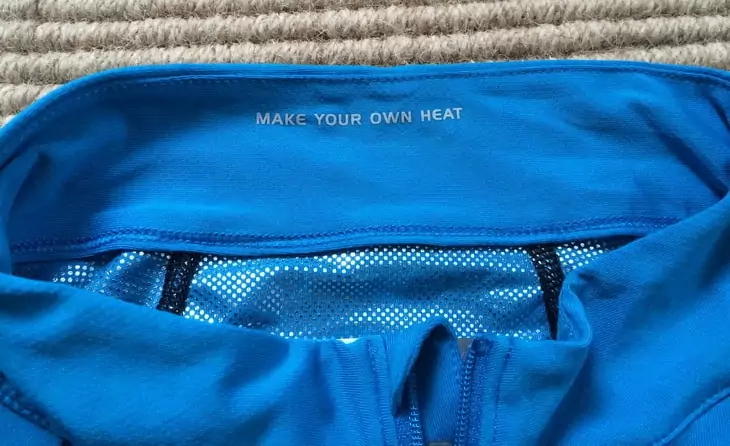 We have discussed the important aspects such as warmth, insulation, comfort, breathability and durability as the start to help you narrow. Note the difference between the synthetic and natural insulating materials. Merino and down are the popular natural insulating materials encountered in some of our products.
Alongside the products, we have highlighted the related products that we think can make a great combo for your outdoor excursions. We have furthermore highlighted the trade-offs for each product as well as introducing the table that gives you a glimpse about the key features of these products.
Have we left anything that you value as one of the best? Please let us know. If you have any questions, please pose them in the comments section below.