It goes without saying that a successful hiking trip depends entirely on the hiking gear. In fact, most hikers will never miss to backpack items that make their lives easier on the trail, especially when thru hiking. Nowadays, it is possible to achieve that due to the prevalence of the technological developments of compact tools such as multi-chain and feature-rich tools that are multifunctional. You can now achieve that goal of having as fewer pounds as possible to avoid inconvenient heavy weight onto your muscle as you traverse on scenery.
Keep in mind that there are plenty and a plethora of products designed exclusively for hiking on the market some of which are heavy in weight. That being noted, you need a meticulous skill to choose the lighter ones in a quest to have an ultralight gear. A skill to choose lighter necessities for hiking helps you include everything needed without inconveniencing your trip.
In our collection below, we have done our best on your behalf in bringing you the best and lightweight hiking essentials for your gear. We understand that some of these essentials you might have them already, but, it's worth assessing your current tools and replace them, if need be, with new ones based on quality and light weight. Let's help you search for the best hiking tools to pack in your ultralight gear.
Our Top Picks
| Product Name | Weight | Specific Features | Best Use | Price |
| --- | --- | --- | --- | --- |
| Therm-a-Rest RidgeRest | 1.8 lb | Advanced warmth through patent-pending therma capture | Hiking, camping | Check price on Amazon |
| Big Agnes Copper Spur | 4.8 lb | Durable nylon material, storm flaps and step wall construction | Hiking, camping outdoors | Check price on Amazon |
| Big Agnes UL 3 | 0.7 lb | Proper fit in lightweight tent for reinforced weatherproofing | Reinforcing a tent's weatherproofing ability | Check price on Amazon |
| G4Free B0151 | 0.79 lb | 2 inside and outside top pouch, 1 front spandex pouch, 2 sports bottle holders | Hiking, camping | Check price on Amazon |
| Ursack S29.3 | 0.5 lb | Bear resistant | Bear resistant during hiking or camping | Check price on Amazon |
| Patagonia Torrentshell | 1 lb | Zip-featured waterproof shell, drawstring hood and bottom hem | Winter hiking and camping | Check price on Amazon |
| Jetboil MiniMo | 1.6 lb | Redesigned regulator & valve, push-button igniter, metallic handles, measuring cup, and an insulated drink lid | Campfire cooking | Check price on Amazon |
Things to Consider Before Buying
As already asserted, it needs a meticulous skill to choose the ultralight tools for your hiking excursion. The key factor is weight, but, other factors such as comfort, durability, and other indispensable features need not be compromised. Now, ask yourself the following questions in a bid to trim your hiking gear to be ultralight.
Are They Comfortable?
Comfort is of paramount importance when selecting these products. And comfort cannot be traded with weight, unless you just decide to take a few hours hiking. If you plan to indulge in the fun of hiking for a long time, you will need a comfortable sleeping bag, clothes and tents, among others.
A great comfort is often judged by the quality and desired functionality of the product. If a certain essential doesn't meet your eligibility criteria, leave it out on your way to trim the hiking gear.
Do I need or want a certain hiking product?
You need to be strict when selecting these products. At times we turn our gear into bulky because of our failure to separate needs from wants when hiking. For example, why would you bring an extra blanket, whereas you can buy well-insulated camp tents or sleeping bag or warm clothes to sleep with at night?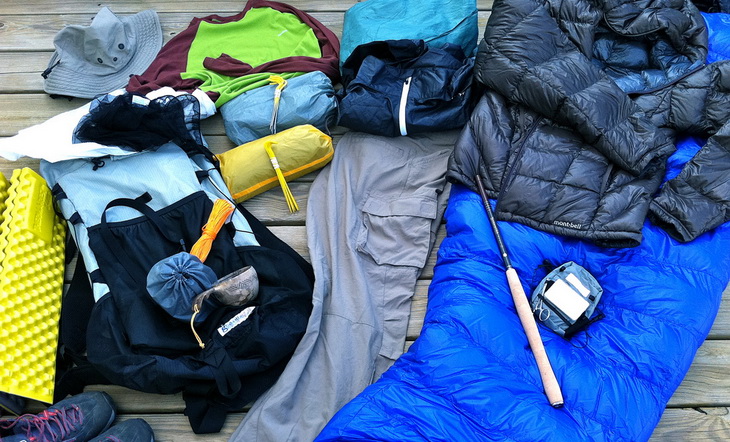 Why would you bring 20 liters of water, whereas you can spot water streams and lakes, and then use a filter to consume that water? Do you need to cook on a daily basis, whereas you can supplement with snacks that are light weight? It's all about scrutinizing everything.
Which season is it convenient to hike in?
The choice of the season also helps in trimming your hiking gear. For example, in winter, we might be compelled to put on extra clothing, purchase a heavyweight camp tent, bring alcohol stoves, or procure a set of insulated and heavy hiking boots.
It should, however, not be mandatory that winter is a must for one to have heavy weight essentials. You can still search through to find tremendously insulated winter apparels that are light weight.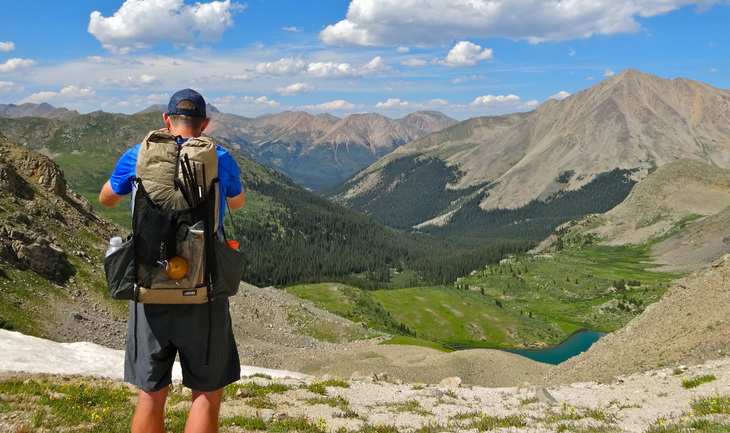 Summer season, on the other side, calls for completely light weight hiking essentials. Any failure to curb a heavy weight hiking gear should be punishable. Do you agree with that? I'm kidding, but my emphasis is that even a beginner hiker can accomplish that.
Firstly, you do not need bulky hiking boots, but rather minimalist hiking shoes. You also do not need those thick sleeping bags, but thinner ones. And, why would you bring jeans, whereas you can purchase convertible pants?
What amount of weight can I hold?
Hiking may involve climbing steep and rough surfaces, and straining your body with heavy weight is a first step to a deteriorating health. You'll be exerting unnecessary weight for a long time on your back and knees, particularly.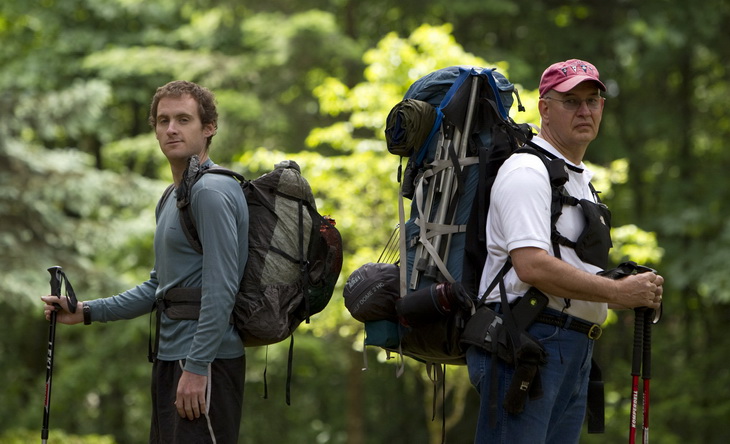 To prevent this inconvenience, make every ounce count. For all the hiking essentials you plan to buy, make an exact count of ounces. It is advisable to at least cut the pounds to a maximum of 20 pounds.
Are there no Alternatives?
Alternatives could be the rentals in adjacent villages when hiking, well, only if it's costly viable compared to travelling with a tent. But a careful choice of a tent, like the one below from Big Agnes, guarantees a stress-free weight no matter how long you hike.
If there are other essentials that could be bought in the nearest stores along your way to hike, then do not leave with them. For example, if not in fond of homemade foods, you can always visit other stores rather than piling the pack with foods.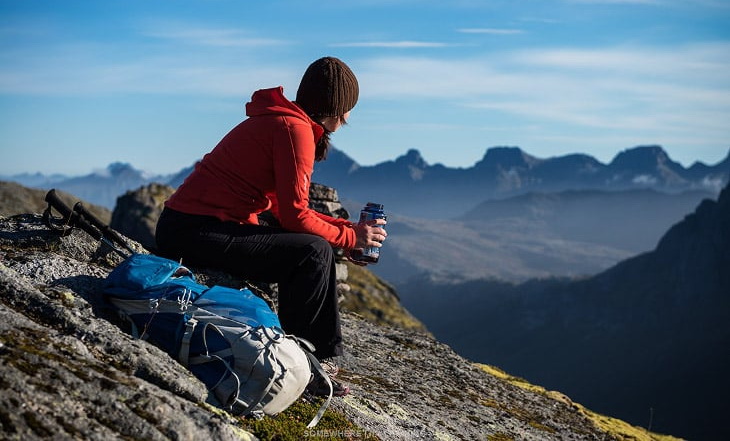 With these questions, we guarantee you a massive effort to trimming excessive pounds from your hiking gear. However, avoid the trap of leaving indispensable tools behind for the sake of ultralight hiking. It's important that you ask yourself the above questions when choosing the products.
But, you should also take note of other important features such as durability and breathability of the products. Now let's review the best light weight products that we deem indispensable to all hikers.
Best Products on Today's Market
There is a wide range of hiking gears on the market. So, you certainly need assistance in finding an Ultralight gear from the numerous types. We have prepared a list of the highly recommended Ultralight hiking gears.
Therm-A-Rest RidgeRest 
Price: Approx. $210
Weight: 1.8 lb
Dimensions: 18 x 9 x 11 inches
Specific features: Advanced warmth via patent-pending "ThermaCapture", lightweight and unique design
Best use: Hiking, camping
Description: The Therm-a-Rest RidgeRest mattress is an ultra-light and durable sleeping pad weighing 1.8 pounds. The reflective ThermaCapture technology provides great warmth to your body when sleeping on it by redirecting the radiant heat stored during the day.
It is enhanced with an aluminized solar coating, Ridgerests. This makes the sleeping pad to be more insulated to survive the cold night harsh temperatures wherever you camp, whether at high altitude or at the base of Kilimanjaro mountain.
The sleeping is uniquely designed with soft peaks and heat-trapping valleys that offer a great comfort, although other customers have pinpointed the mattresses' thinness as a drawback for comfort. They have, however, praised the exceptional warmth that it provides. It is a 3 season sleeping pad. In winter, the mattress reflective heat will not be effective.
This sleeping pad comes in varying sizes, small (9 ounces), regular (1.3 pounds) and large (1.8 pounds) all with a 2.8 R-value. The company, Therm-A-Rest, further offers a lifetime warranty against any defects in the sleeping pad materials and workmanship.
PROS
The pads Patent-pending ThermaCapture surface offers advanced warmth that is required. It does this by reflecting heat back to your body.
It is lightweight and durable, it can be carried anywhere. It is durable, making it free from any wear or tear.
The pad's soft peaks and heat trapping valleys make it a unique gear and also provide you with comfort.
CONS
Only available for sale to the U.S citizens
Related: We recommend you buy the Teton Sports TrailHead Ultralight Sleeping Bag. You can use them to increase comfort and warmth when sleeping. You can also purchase the Therm-a-Rest Pillow which is portable to carry anywhere and will also offer you added comfort.
Big Agnes Copper Spur 
Price: $420 – $430
Weight: 4.8 lb
Dimensions: 20 x 7 x 6
Specific features:  Nylon material, storm flaps and step wall construction
Best use: Hiking, camping, outdoor use
Description: The Big Agnes Copper Spur tent is a lightweight camping tent weighing 4.8 pounds. A breathable nylon/polyester mesh is used to provide ample ventilation inside. For storage purposes, the tent has interior mesh pockets to help organize and enlarge your living space, while the footprints extend the durability of your tent.
Silicone treated nylon rip-stop and polyester are used on the fabrics to make it durable and top-notch quality. The rainfly and the floor fabrics are made of a waterproof polyurethane coating to prevent water from sneaking through. All the seams are taped waterproof and solvent-free polyurethane, making the tent ideal for extreme conditions.
Meanwhile the reflective guy line and webbing make the tent visible at night. With all things considered, the Big Agnes Copper Spur UL2 is exactly what you need for your out-of-doors expeditions in the country. The tent is roomy enough to allow you to bring along additional sleeping gear.
PROS
Excellent ventilation, the tent's fabric and mesh are made from lightweight, nylon body design that is breathable. Its solvent free polyurethane tape fly vents reduce condensation offering good ventilation
Durable, the nylon structure and taped seams are waterproof which increases the tents life
The tent offers numerous spaces to fit all your gear. It features a steep wall construction and cross over the pole that improves the interior living space of the tent
Extra gear space, with the tents, media pockets above the sleeping area, allow you to store extra devices
CONS
It is a bit expensive compared to competing models.
Related: We recommend you buy the Big Agnes UL4 Footprint along with the tent. This footprint will significantly extend the life of your tent by safeguarding it from water, rocks, and dirt.
Big Agnes UL3 
Price: Approx. $80
Weight: 0.7 lb
Dimensions: 70 x 70 x 70 inches
Specific features: Fabric material, proper fit in a lightweight tent to extend its durability
Best use: Reinforcing a tent's weatherproofing ability during hiking or camping
Description: To make your tent more durable, you need not overlook the importance of the Big Agnes UL 3 footprint. You can set up the poles and the rainfly before putting the main tent body. The footprint in itself is durable and lightweight at 0.7 lbs.
Just make sure that you purchase the right capacity or the size of a footprint because many customers have complained about it being too small for their tents. We suspect that they have not matched the size of the two products.
If, for example, you have purchased a 2 tent person then do the same with the footprint. Checking the dimensions is also helpful. But also beware of cross-brands – buying a footprint of Big Agnes for a different model of a tent.
You should know that the difference in size between the footprint and your tent is necessary in order to prevent water pooling. This is a convenient feature in wet conditions. So, it is the ideal footprint for the money.
PROS
The footprint is incorporated with color coded hoops for effortless attachment to your tent during installation.
It has a fastener consisting of a metal ring for easy attachment of the cords, a necessary feature for effective attachment.
The footprint is a bit smaller compared to the tent floor, which helps to prevent water pooling in wet conditions.
The footprint and tent colors match perfectly to produce a good-looking reinforced out-of-doors shelter.
CONS
The size may turn out to be too small.
Related: This footprint will flawlessly match with the Big Agnes Copper Spur Backpacking Tent, which is the ideal match. It will reinforce the water-resistant capability of the tent.
G4free B0151 
Price: Approx. $20
Weight: 0.79 lb
Dimensions: 13.4 x 7.8 x 22.8 inches
Specific features: Lightweight and water resistant, 2 inside and outside top pouch, 1 front spandex pouch, 2sports bottle holders, backpack strap with chest clip, large 40 liters of capacity, made of high quality nylon fabric, and It's versatile to be used in many outdoor activities
Best use: Hiking, camping
Description: Here's a lightweight and large 40 liter G4Free B0151 hiking daypack to hold all your ultralight hiking essentials. The pack is compact and durable to make your hiking a cinch. It contains numerous pouches for safer and separate storage of your valuables.
It comes with a drawstring lock for the adjustable storage so that as many lightweight products as possible are added. The inside of this backpack is subdivided by a fabric and contains the double sided pouch for additional storage of smaller items, perhaps your smartphone, money or your jewelry; the choice is yours.
Then the outside of this backpack has the spandex pouch where you can easily store frequently used items during hiking. These could be the handkerchief to wipe out your sweat or your compass. If you are traveling with two squeeze bottles, they can be held tightly by the straps on the sides. This bag is a must-have for any ultralight hiking devotees.
PROS
This backpack has a larger capacity of 40L, providing you with more than enough room for backpacking most of your items.
It weighs only 0.79 pounds; therefore, it is easy to stow away inside your suitcase when you are not using it for backpacking.
The backpack is made of high-quality nylon material that is not only tear resistant, but also waterproof.
It is a highly versatile backpack that you can use in different outdoor occasions, day hiking and occasional expeditions.
CONS
The pocket zippers are not strong enough to withstand pressure.
Related: We recommend you to buy along with the backpack the AYAMAYA 2S3G Daypack. The adjustable rain cover will improve the waterproofing abilities of your backpack.
Ursack S29.3 
Price: Approx. $80
Weight: 0.5 lb
Dimensions: 2.2 x 6.7 x 9.8 inches
Specific features: Bear resistant, made of a spectra fabric dubbed a "bullet proof", and secures your food from bears
Best use: Bear resistant during hiking or camping
Description: The bear is a wild strong animal that could be found in the vicinity of your hiking area in the wilderness. It keeps on hunting for food in its territory, and should it find your tent it can ransack it to eat your food.
But with a six foot tensile strength cord of Ursack S29.3 Bear Sack, your food will be safe. So, if you know that you are going to camp in a dangerous forest likely to be the bear territory, this product is a must have.
It weighs 7.8 ounces. This sack is large enough to hold more food that can last you 5 days or so. The manufacturer recommends the odor barrier bag, which could be either the OPSAK or the aluminum liner. It is critter resistant, and has great tear strength.
This bear sack bag meets the regulations of most National Parks, but it will be wise of you if you confirm with your preferred National Park.
PROS
The URSACK bear resistant bag is engineered from bullet proof fabric that is extremely difficult for bear to rip apart.
Measuring 14 inches tall and 24 inches in diameter, the sack provides you with a storage capacity of approximately 650 cubic inches.
The sack is high ergonomic and user-friendly, it does hold thirty seven servings (for two) of dinner, lunch, and breakfast that should last 5+ days.
The URSACK weighs in at 7.8 pounds, making it ultra-lightweight and convenient for light backpacking.
CONS
It doesn't come with an aluminum liner or odor barrier bag, thus you need to buy them separately.
It may come with a number of cosmetic blemishes.
Related: You are recommended to by the URSACK bag along with the LOKSAK OPSAK Storage Bag, and BaseCamp F232335 Odor-Barrier Bag. The LOKSAK bag improves the safety of your food, while the Odor-Barrier Bag keeps your food remains from attracting the bear.
Patagonia Torrentshell 
Price: $120 – $220
Weight: 1 lb
Dimensions: 12 x 1 x 10 inches
Specific features: It's a versatile jacket that can stay dry and cool, zip-featured waterproof shell, zipped dual front pockets, drawstring hood and bottom hem, and 100% nylon material
Best use: Winter hiking
Description: With the nylon made Patagonia Torrentshell Jacket, you are assured a waterproof shell to survive the dampening snowy conditions or mild downpours. The jacket is available in underwater blue and black colors.
The hood and the waterproof work well, as praised by most users. It features a drawstring at its hood and the bottom hem, as well. And for enough storage of your valuables, it has dual pockets in the front, which can be zipped for security and safety.
The shell itself can be secured by the zip to make sure that you stay warm. It is indeed a light weight jacket with a shipping weight of one pound. Therefore, it should not be much of a problem for you to backpack it in case you anticipate the weather to change during the hike. Patagonia is well-known for their stylish designs, and the TORRENTSHELL jacket demonstrates how good they are in this line of production.
PROS
The jacket is made of synthetic fabric, which is not only durable, but also consumer-friendly, stain resistance, and waterproof.
It comes in six different colors (black, forge gray, Big Sur blue, chromatic yellow, peppergrass green and underwater blue) for convenience.
The materials used and design are 100% authentic and brand new; so, you will certainly appreciate the investment.
The jacket is spacious enough to allow you to wear a shirt or a lightweight pullover sweater for added insulation.
CONS
It is available in limited size options.
Related: You should consider buying the jacket along with the Patagonia P-6 T-Shirt. The tee shirt will increase comfort and heat insulation for your upper body.
Jetboil MiniMo 
Price: Approx. $130
Weight: 1.6 lb
Dimensions: 8 x 7 x 6 inches
Specific features: Redesigned regulator and valve for an unprecedented simmer control, push-button igniter, and spoon angle for ease of eating, an insulated drink lid, measuring cup, and metal handles
Best use: Campfire cooking
Description: Our last item is the Jetboil MiniMo cooking system that is so indispensable for any outdoor devotee. It comes with a redesigned valve and regulator for a great simmer control. With this simmer control you can simmer, for example, rice, as an easy to cook meal.
The stove is versatile, it can boil water, warm up or cook cereals, make you a morning tea, or evening meals. It is a reliable source of heat and a cooking system when you hike in unpredictable environments.
It's hard to anticipate the use of campfires in the wilderness because the weather conditions might not favor you. Besides, having to procure all materials needed for campfires can be added pounds on your hiking gear, and that is a bad move for ultralight hiking enthusiasts.
For coffee lovers, the stove is compatible with the NEW MiniMo-Sized coffee press, pot support and hanging kit. So, the Jetboil MiniMo should be your most preferred cooking system.
PROS
The MiniMo is one of the lightest cooking systems from Jetboil series that will consume less space during backpacking.
The stove's design is incorporated with a regulator and valve for exceptional simmer control, especially when cooking rice.
The metal handles allow you to easily hold the pot/cup during cooking or eating without burning your hands.
The Jetboil MiniMo is highly user-friendly, because it is integrated with a push-button igniter.
CONS
The cooking pot/cup is considerably small for two people.
Related: The Jetboil MiniMo is usually bought together with the Jetboil 2NCTJU Pot Support, and the Jetboil Jetpower Fuel Blend. The pot support and the cartridge complete the setup of the cooking system.
The Wrap Up
We have come to the end of our collection of the best ultralight hiking essentials necessary for your next trip. However, we do not intend that this list is all-inclusive. Remember your hiking boots, but preferably the lightweight minimalist shoes.
Also not to be forgotten are your trousers, preferably the ones that can be converted into short pants should it be unbearably hot. There are in fact a lot more essential items to pack in your hiking backpack. Our advice is that; please make every ounce/pound count.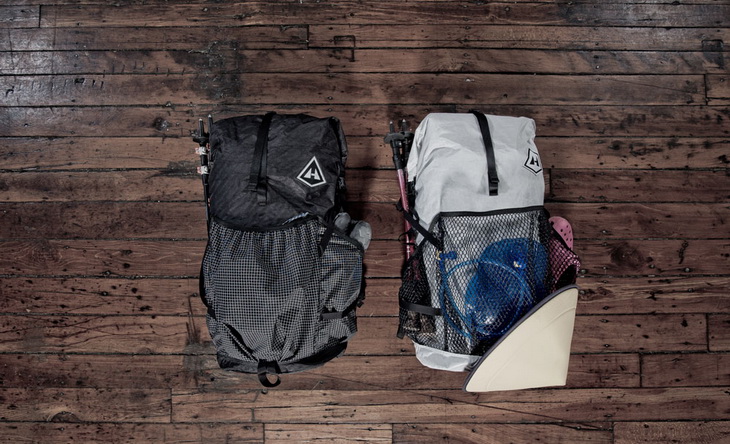 In line with the important features we've guided you with from the start; we've collected the best ultralight valuables that could be appealing to every hiker. You will certainly need a lightweight camping tent, a hard-waterproof jacket, a stove, a footprint to extend the durability of your tent, bear resistant sack, and the sleeping pad.
We have therefore reviewed the features, and also included the related products that can be alternatives or supplements to the main items. They will help you calculate your pounds precisely so that you do not exceed your target.
Have we left anything that you deem indispensable and ultralight? Please comment below in the comment section. If you have any further questions you can also post them below and we will get back to you with detailed responses and suggestions.