Hiking underwear is an underestimated piece of the hiking gear. A hiker would spend a relatively large amount of money on other pieces of equipment, and when it comes to underwear, we are always holding back. However, by going through this buying guide you will understand the importance of the best hiking underwear and hopefully feel the benefits from it.
Hiking underwear is not your usual type of underwear as you have already assumed. Winter hiking underwear, especially is an essential part of every hiker's gear. Everyone who thinks otherwise, hasn't tried a high quality hiking underwear yet.
Underwear in general is characterized as sexy and appearance connected product. Hiking underwear, however, is more often linked with comfort and functionality. In cold weather conditions this functionality means that the material should keep you warm and still let your body sweat naturally without soaking the excess moisture.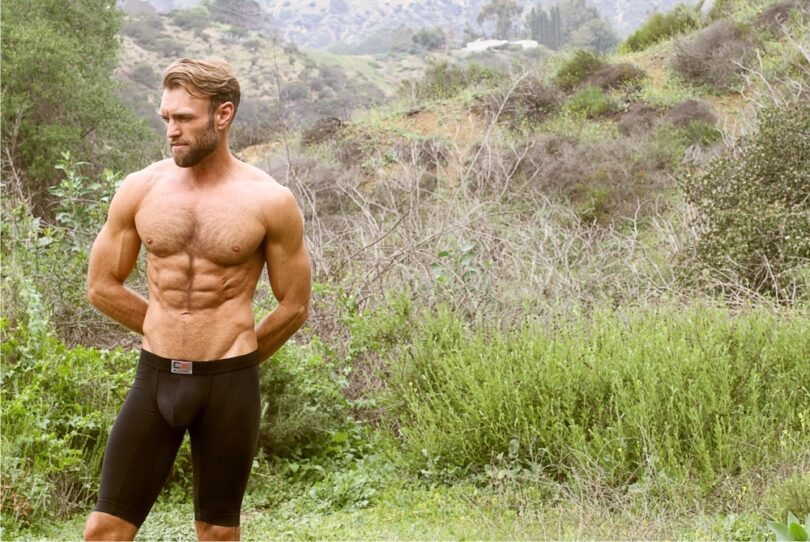 When you are hiking or doing some other outdoor sports activity, hiking underwear is the basic layer of clothing which should help you feel good instead of sweaty and wet. It is specifically designed to enhance the performance by letting you focus on the sports activity instead of your personal discomfort.
This is why you need to make some time for doing the research on the important features a hiking underwear should have. Or you can simply seat back and read through this buying guide and choose the best hiking underwear for your needs.
Things to consider when shopping for the best underwear for hiking
Several things to take into consideration before choosing underwear for your trip.
The material
This is usually the first thing you should consider when buying any equipment which comes in touch with your skin. The general rule is that if it comes in touch with your skin, it goes into the basic layer of clothing category, making the material the most important feature. When speaking about hiking gear, the rule applies too. The material should be comfortable and have a high functionality of maintaining your body temperature.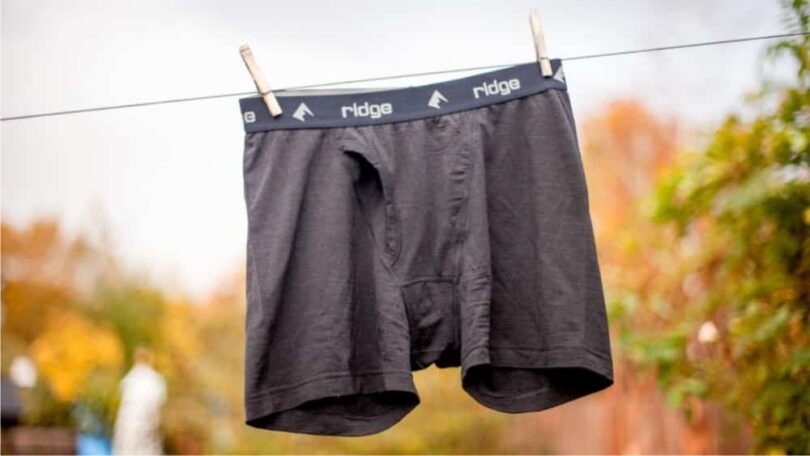 This means that a winter hiking material should keep you warm while allowing your skin to breathe. It is also recommended that your material is quick drying, since this is quite important up there. In hiking underwear, merino wool is the leading material feature. It has all the required characteristics: a natural material which is allowing your skin to breath and it is also known as a material with highest warming properties.
However, the main downside to the wool is that it is relatively expensive and it is quite often out of our budget limits. The alternatives are synthetic materials or a blend with wool and a synthetic material. When it comes to synthetic materials, in order to keep up with the competition, they are sometimes treated with antimicrobial agent. This is done in order to avoid building up the bacteria which most often occurs when sweating.
This is also the main reason why sometimes the human sweat smells bad. Merino wool, however, has natural antimicrobial properties and there is no need to be treated with anything. It is also extremely lightweight; and as every hiker knows, every pound matters.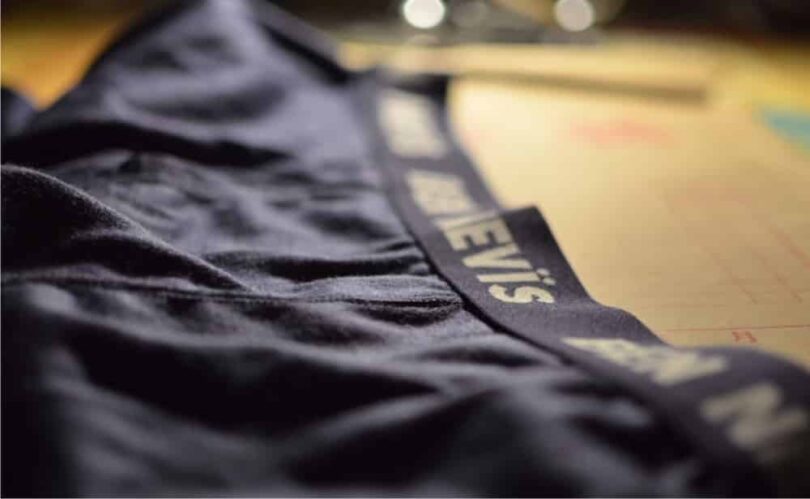 The popular underwear materials in the synthetic world are polyester, which is most commonly used, and lycra, which is a stretchy material most often combined with wool or other synthetic blends.
Material care and washing
This is often an underrated feature; especially if you have someone else doing this work for you. For all of you who don't, keep in mind that hiking underwear should always be quick drying. It is best if the hiking underwear is machine washable, but it is not a big deal if you have to wash it by hand.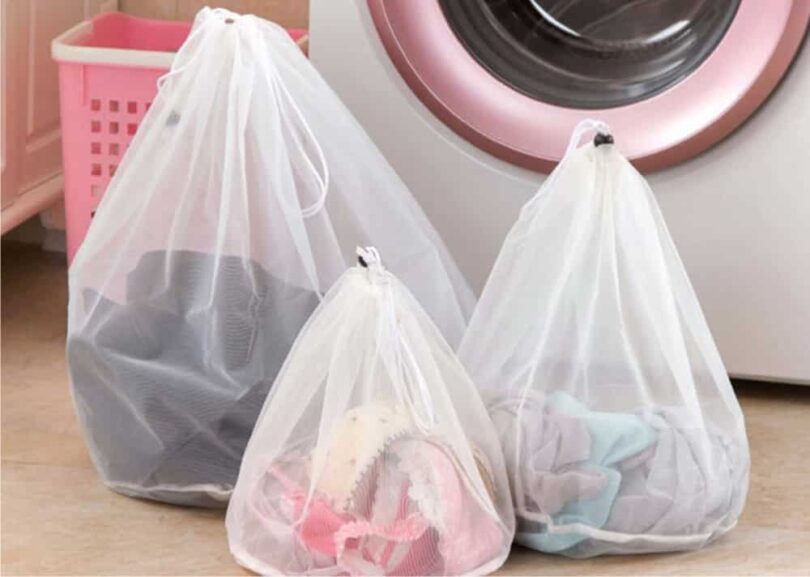 Some synthetic materials, which are treated with antimicrobial agents are recommended to be washed by hand or on low temperature because there is a danger of losing the antimicrobial properties otherwise.
Durability
The only way to know the durability of a piece of equipment is from someone who has already experienced the product. For this reason, we have reviewed and tested all of our products and we are sharing our experiences with you. When it comes to durability of a hiking underwear, the synthetic materials are more durable.
It is not that the wool material is not durable, but it tends to change over time, unlike some of the synthetic blends. With regular washings every material loses its original form. This is especially true for antimicrobial treated synthetic materials since they lose their antimicrobial properties after around 6 washes.
Length of the underwear
This feature usually goes with the user's taste. However, the main reason it is included in the "things to consider" list is because of the thigh chafing in certain people. If you find yourself among these people, make sure you order a stretchy underwear which perfectly fits your thighs. This should take care of the problem even though you are hiking in warm weather.
Fit
This is a contradictory feature and you should balance between your needs and the offer on the market. Looser underwear creates more chafing as we mentioned before. However, it also allows better ventilation and skin breathing, especially in the warmer days.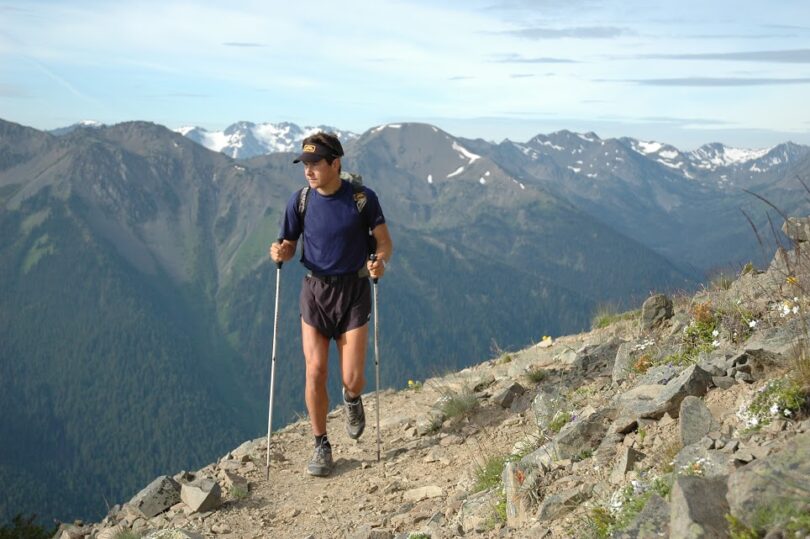 Tighter fitting on the other side are perfectly good against chafing, but they could be less comfortable and the skin breather harder through them since there is no airflow. This is compensated by the breathable materials, but on warmer days, even these materials can't help.
Amount of material
Has it ever happened to you that you order a material thinking it is with high quality, but instead you got exactly what you described only much thinner? The amount of material used for manufacturing the product matters a lot, especially in winter conditions.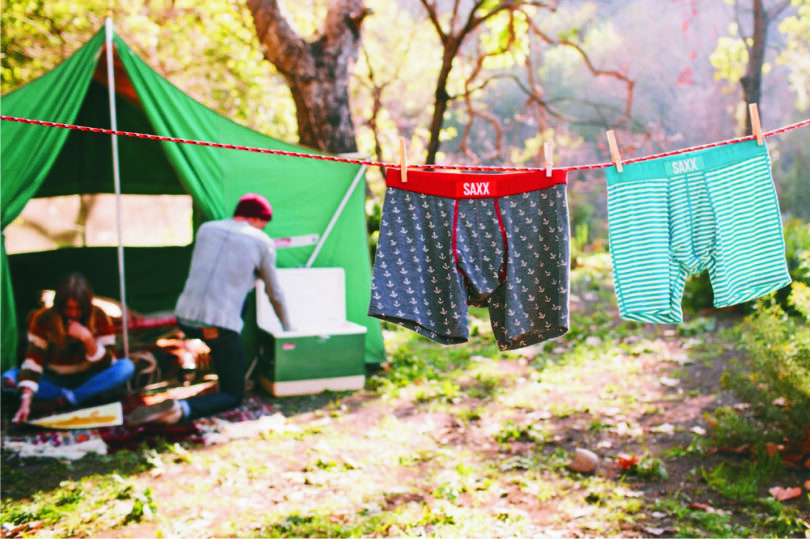 If you are paying for a high quality Merino wool material it is only fair to get it right. For this reason, we have put this feature in our search characteristics and eliminated all materials which were too thin. However, keep in mind that thicker materials have also higher weight.
This is why we recommend you always checking and comparing the weight of the material with its competitive products; it can give you a lot of information.
Best models on the market
Helly Hansen Men's Windblock Boxer
Specific features: These Helly Hansen men's boxers are made from a blend of Merino wool and Polypropylene. The 2 layer combination of Stay Dry technology material is keeping you dry and there is an additional layer of wind blocking material. They are HH warm and have the HH logo on the waistband. Their features include flatlock stitching and allergy neutral materials which don't cause itching.
Best use: Hiking, backpacking, outdoor sports
These Helly Hansen Men's Boxers are known for their warm properties. The manufacturer uses a specific manufacturing technology with several layer blends with natural and synthetic materials. The materials used are perfectly blended so that your skin is able to breath, yet they keep your essentials protected against cold winds.
The Merino wool material, usually creates itching, but in this case, this is avoided by putting the merino as a second layer. This means that the synthetic material which is soft to touch comes in touch with your skin and it is perfectly allergy neutral and doesn't cause any itching.
The waistband is elastic, but it isn't too tight. The length is medium, so they are quite comfortable. However, if you are planning on ordering one for you, it is recommended that you order a size up since the fabric is very tight. If you manage to get the size right, they are comfortable.
Related: This men's boxer underwear is available in only one color – black and there is a size chart included in this link. Check out the design of the Helly Hansen Windblocker Boxers.
Under Armour Women's Underwear
Specific features: This women's underwear is a blend of Nylon and Elastane. The design offers minimal coverage and the fabric is super soft and stretchy. The edges are laser cut and this provides a more flattering silhouette. They are very lightweight and the stretchy fabric improves the range of motion. They are also quick drying.
Best use: Hiking, backpacking
This Under Armour Women's Underwear is specifically designed for hikers and backpackers. Its construction allows freedom of movement and their quick drying allows you to feel comfortable while performing your favorite outdoor sport activity. Its only downside is that the materials used are not intended for colder weather conditions.
The product is made with synthetic materials which means that even though it is breathable, it doesn't keep your essentials warm. For this reason, if you are looking for winter underwear, look among our other suggestions. It is also not suitable for women who prefer greater coverage. For a regular size this underwear is the perfect choice. However, if you are a plus size, they might ride up and curl around the waist.
Related: This Under Armour Underwear is in the low price range and comes in 6 different colors and one fits all sizes.
ExOfficio Bikini 
Specific features: This underwear is made with a synthetic blend; it is made in USA; it has ultralight mesh and are breathable and quick drying; they are an active fit with antimicrobial treatement and stretch to fit fabric.
Best use: Running, hiking, backpacking
This ExOfficio Bikini is made with synthetic materials, Nylon being the biggest part of it. This adds up to its stretchy properties. It is also very quick drying, which makes it perfect for hiking on warm weather. The smooth waistband is also very comfortable although if you are trying to avoid the chafing, this is probably not the right choice. It is also not designed to keep your body warm. Other than this, they have a great design and there are plenty of colors to choose from. They are treated with antimicrobial agents in order to reduce the odor in fabric. This only works for the first dozen washings, after that, the antimicrobial agent wears off. If you are a lady who prefers a high waist underwear, this is the right choice for you!
Related: This Bikini Underwear for women comes in different colors and designs and there is a size chart available in the link provided.
Ibex Outdoor Clothing 
Specific features: This underwear is made from synthetic- natural blend; they are tag free label; machine washable; strategic body mapping.
Best use: Hiking, backpacking
This Ibex Outdoor Clothing is manufactured specifically for winter hiking. It is made with a high quality fabric and it fits in the middle price range. Since one of the main materials included in the fabric blend is Merino wool 63 %, they keep your essentials warm and comfortable. It also has a high breathability index and because of its design, it is very comfortable. They are not low waist, so you wouldn't have to readjust them every time you sit down.
All in all, the strategic body mapping allows you to focus on your favorite activity and feel comfortable while doing so. The material is also very durable, so you would be using them for years if you choose to do so. I can say with certainty that this underwear is made for the professional hikers who enjoy long hikes even in cold weather.
Related: This Ibex Underwear comes in several colors and is currently available in only two sizes: small and extra large.
Under Armour Men's Boxer Shorts
Specific features: This under armor underwear for men is made from 90% polyester and 10% elastane. It is lightweight; with HeatGear fabric; 4 stretch fabrication; moisture transport system and button fly as part of the design.
Best use: Hiking, running, backpacking, outdoor sports activities
This Under Armour Men's Boxer Shorts main advantage is its softness. It is extremely soft, which adds up to its comfortableness. Because of the elastane material inside it is also very stretchy which allows you mobility in every direction. It is also very lightweight and very thin.
If you are preferring an underwear that will keep your body warm, look among some of our other suggestions. This is an option more suitable for normal weather conditions, instead of winter conditions. It has a moisture transport system which wicks sweat and it dries very quickly.
However, compared to some of the other brands, it dries quicker than usual. The button is very stylish, but it can come undone, so keep in mind this information. Nevertheless, the material is very durable and they fit perfectly.
Related: This Men's Underwear Boxer Shorts come in various sizes and designs. Take a look at its design and additional features through the link provided.
Exofficio Men's Boxers
Specific features: This men's ExOfficio boxers are manufactured from 92% Nylon and 8% lycra fabric; it is an imported product, with an ExOfficio logo on the waistband.
Best use: Hiking, backpacking
This ExOfficio Men's Boxers are perfect for hiking in normal weather conditions. However, if you are looking for a cold weather conditions it is recommended that you look for natural materials or at least polyester fabric. Nevertheless, the material is quick drying, which is making them more suitable for outdoor sports.
They are also very comfortable and the waistband is tight enough so that the boxers are in place while you exercise; yet, they are not too tight and they sit at your natural waist just under the belly. The band doesn't fold over which is very important for sports underwear.
Other than them being quick drying, they also don't retain much water, which makes their drying time even shorter. These boxers are also very durable and the material can endure being washed in the machine washer or by hand.
Related: These ExOfficio Men's Boxers are available in several colors and designs. There is also a size chart available through the link provided. Take a look at the design and some additional features.
Smartwool Men's Boxers
Specific features: These smartwool men's shorts are made from Merino wool and Elastane; coats seamsoft thread on flatlock internal seamsfor; jersey knit; with logo on the waistband and they are made in the USA.
Best use: Hiking, backpacking
These Smartwool Men's Boxers are specifically designed to keep you warm in cold weather conditions. They might be categorized as winter men's boxers. The main ingredient in the boxers is Merino wool – 96% and 4% Elastane which makes them elastic and a perfect fit. Even though they keep the warmth from your body, they still allow the skin to breathe and eliminate the excess moisture.
The wool is also a material which doesn't absorb much moisture which means that the drying time is shorter. The wool is also known as a material which could itch, but because of the elastane part in the fabric it is quite smooth and comfortable.
They are a medium size boxers and for each size, Smartwool offers exact dimensions so you can see if it works right for you. I would say that the best advantage they have is the soft feeling while wearing them. They are comparable to cotton on touch.
Related: These Smartwool Men's Boxers are available in three colors and there is a size chart available in the link provided. Take a look at its design and some other features not mentioned in this review through the link provided.
What we've learned
You might have not thought of this before, but as you can see, hiking underwear is quite an important subject and decide if you want your adventures to become more pleasant. There are plenty of things to consider for such a small and seemingly meaningless piece of equipment.
However, if you manage to choose the right underwear for your needs, your body will thank you. By following the guidance pointers, in this article, you have hopefully leant to distinguish the quality products from the fake ones.
Did you have any change of thought after reading the buying guide? If you have any additional questions of remarks on the hiking underwear subject, just leave us a comment in the comment section bellow and we will get back to you!