We have moved out of a world of single-function items.  Our phones are now cameras, GPS systems and movie screens, for example.  Our televisions can't just display shows, we want them to connect to the internet and be able to play music for us. Why should our watch just get by on telling time?
Sure, digital watches have had some features such as a timer and a stop watch, but those are merely repacking the same thing that the watch is already doing. Lately, companies such as Garmin are putting out minicomputers to wear on your wrist that do much more than tell time.  This of course leads to the inevitable question that what is the best Garmin watch?
The first thing that you need to do is consider what are you expecting out of this watch?  What information do you want it to collect and can display to you?  After all, if you are more of a runner on a track, then you don't necessarily need the best Garmin GPS watch on the market.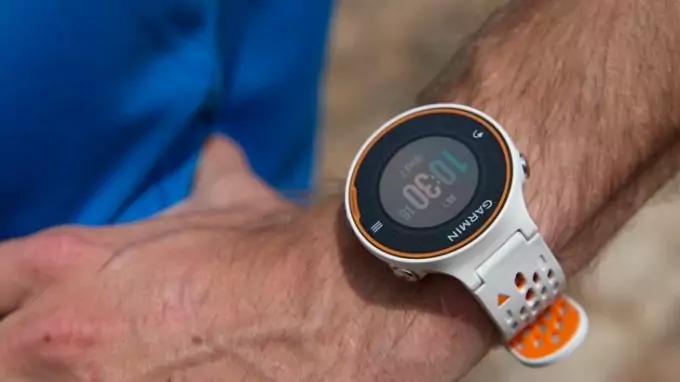 And if you like to hike or even just go for a stroll around the neighborhood with your family after dinner, you may not need or care about some of the features in the best Garmin running watch on the market.
Take a bit of time to think of the activities that you take part in and go over a few of the features that these watches offer. Let's start with a tabular comparison of these watches below, then transition into the important features to consider.
Our Top Picks
Things to Consider Before Buying
Before you decide to buy a certain model, you need to know which features will best fit your needs. Therefore, we have compiled the most important features when it comes to choosing a Garmin watch, so that you make sure your choice will be the right one.
Form Factor
One of the easy things to notice when you start to consider a Garmin watch is the different styles of the look on the wrist.  Some of them have the standard roundish face and look like a conventional watch. This is appealing to a number of consumers since it does tend to look more like a regular watch.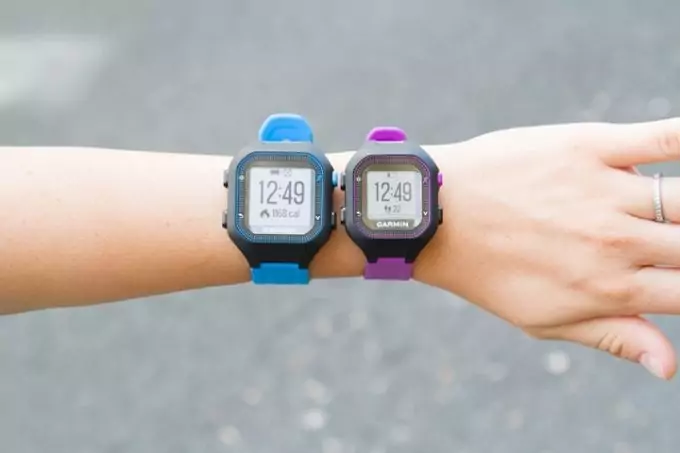 Other consumers, however, like the look of some of the more, rectangular models. Each set up will have a different look to it, you might have a preference one way or the other, but in the end, each will be able to present the same types of data.
Heart Rate Monitoring
This is a highly important consideration for runners or those training for any type of physical challenge.  However, don't think that you need to be training for a marathon to get use out of those numbers.  It could be a good idea for anyone to at least have a basic understanding of how their pulse normally goes.
Even if you aren't watching it all day it will come up with an average heart rate for you. The other thing to consider with heart rate monitoring is does it measure on the wrist or connect to a heart rate band. Measuring on the wrist means that the device can watch your heart rate all day long, but it may not be quite as accurate.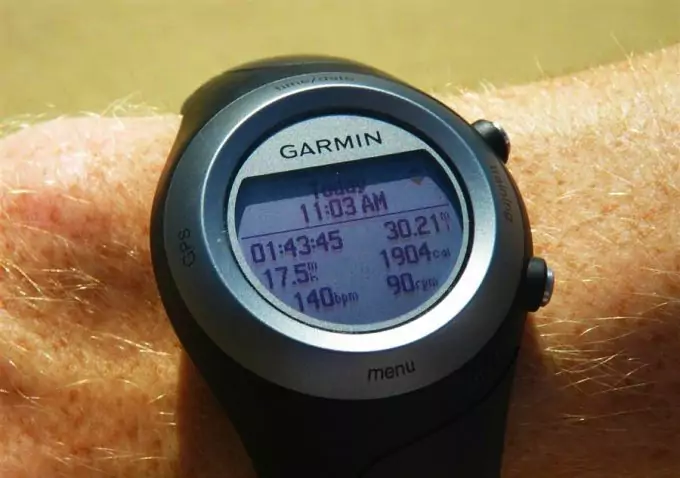 A heard rate band is worn around the chest and is generally considered more accurate of a measurement, but it means that you must have and wear another piece of gear.   Some watches will come with a band and others will merely tell you if they are compatible with certain other bands.
Activity Monitoring
Some Garmin watches now come with an activity monitor that will keep track of how many steps you take each day and can monitor how long you have been inactive and let you know you need to get up and move around some.
For some people this is a great reminder to move around and keeps them doing some activity through the day. Others are looking more for a training tool and this feature may not be one that they are interested in worrying about.
Built In GPS
GPS is a built-in feature for many devices, including most current smartphones.  Some of these watches have a built-in GPS to get better accuracy when you are doing activities and keep track on how far you have gone.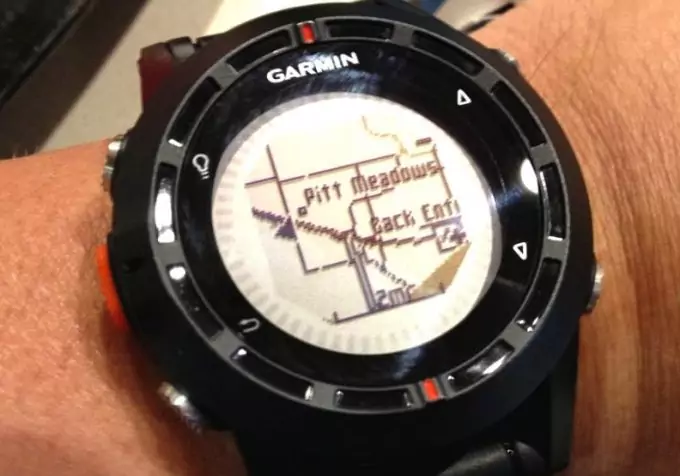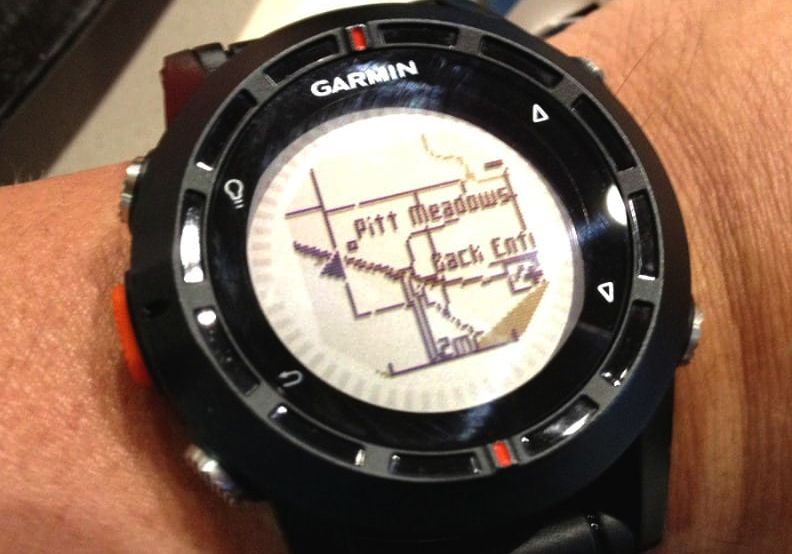 Others will just sync up with your smart phone to get the data from there and base how far you've gone on calculations from how many steps it thinks you've taken and what it thinks your step length is.
Again, if you are doing some training, for a marathon, perhaps, or you like to be able to look at where you took your evening walk the GPS might be worth the cost that comes with it. If you are looking more for something that reminds you to get up and move now and then it could be a feature that you aren't overly concerned about.
Notifications
Many of these watches are now considered "smart" or at least "semi-smart".  They have the ability to connect to your phone, normally over a Bluetooth connection, and display various notifications on your wrist.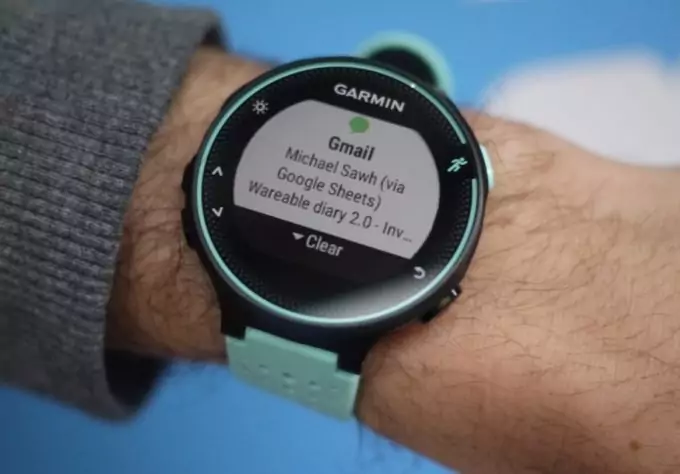 There is a convenience to being able to feel your phone vibrate and see if it is just a text from a friend or an email from your boss.  Again, though, if you are looking for something to use for more of a training tool you might not want the interruption in your training routine.
Battery Life
At this point, most electronic devices come down to battery life.  Of course, the more features that you have, or at least that you have activated the shorter the battery life gets to be.  But there is still a range to consider for your watch.
Some consumers don't want to wear a watch while they sleep and think nothing of it to plug it in each night next to their phone to ensure it has a full charge the next day.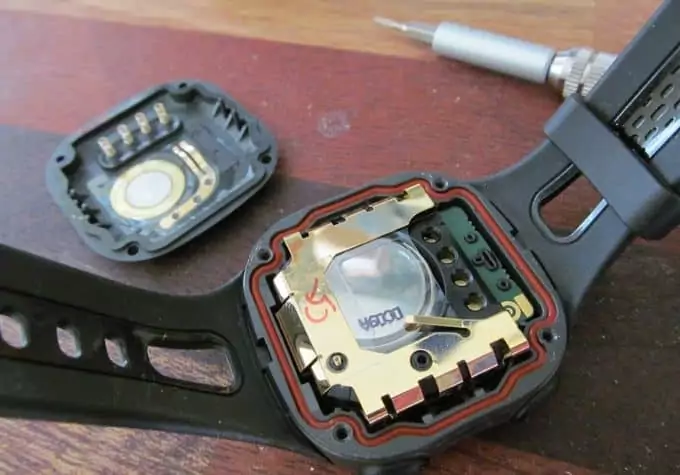 Others will prefer to keep wearing it through the night, ensuring that when they get up and start their day they won't forget to put it on (and be able to track those steps when they first get up toward their daily total).
Top Models on Today's Market
Without any further ado, let's delve into the best models of Garmin watches that are worth every dollar in your pocket. We have emphasized the important aspects as well as the related products recommended. For every model we have also highlighted the pros and the cons to help you weigh your purchase options.
Garmin Forerunner 25
Price: Approx. $140
Weight: 4.8 ounces
Dimensions: 6 x 4 x 3 inches
Specific features: Step counter, virtual pacer, customizable screens
Best use: Running, walking
Description: While at first, the Garmin Forerunner 25 may seem like the base model, it is an excellent place to dive into the world of running watches.  This watch has a smaller face to it, which many customers appreciate since is doesn't have that bulky look that can scream "I have a fitness watch!"
The device does allow notifications from a paired smart phone. However, some customers have noted that a lack of a vibration alert can mean missing notifications when they come in. This watch does have an internal GPS, the use of which can change the battery life from weeks to hours.
Additionally, the 25 can pair with a chest strap to monitor heart rate. So, you will get to know how healthy your heart is during your daily workouts with this Garmin watch. And, moreover, you have the privilege to share your workouts with friends and families to see the progress you're making out there. This can be achieved by configuring the watch to instantly share your progress via social media.
A compatible device can also be paired with this watch using the ConnectTM Mobile. The device will make sharing your activity progress a cinch.
To stay motivated, the watch further features an activity tracking wherein it count your steps, the distance and the calories lost/gained throughout the day. With the inactivity indicator, you can be motivated to resume your activities.
PROS:
Larger display in a thinner watch
Instantly share your activity progress with your beloved ones via social media
GPS feature to track how far you are and where you run to
Activity tracking feature that counts steps, distances and the calories throughout the day
Long battery life up to 10 hours in training mode, 10 weeks in watch mode
CONS:
It is costly. But, nonetheless, it is a great investment
The abundance of features depletes the battery life fast
Related: To successfully monitor your heart rate to check its healthiness, the Company also offers the Garmin Premium Heart Rate Monitor. It wirelessly transmits the data to a compatible device for accurate readings, and can comfortably fit you. The size is adjustable.
Garmin Forerunner 630
Price: $300 – $380
Weight: 1.44 ounces
Dimensions: 0.5 x 1.8 x 1.8 inches
Specific features: Color display, VO2 max estimator, advanced running dynamics, smart notifications
Best use: Running, training
Description: The Garmin Forerunner 630 is a great choice for someone that is serious about training for running or just running in general. It features a touchscreen color display that can give you all sorts of data about your running, from ground contact time to the cadence, stride length and vertical oscillation.
It does have the ability to show you notifications along with having a built-in GPS and step counter, but this watch is clearly aimed more at the devoted runner than someone trying to get into staying in shape.  Several users have reported that even with all the data it can show you, it remains fairly easy to use.
Its price says it all that this is an advanced watch any runner can arm with. It features the 2nd generation running dynamics. Moreover, of a great benefit to others can be the heart rate monitoring whereby it transmits the readings wirelessly to your compatible device. This will help you stay in shape throughout your workouts.
No more getting disruptions of checking your phone for the WhatsApp text or your work email because it features smart notifications on your wrist. Everything is made simple for athletes wearing this watch. Furthermore, it supports a variety of advanced physiological measurements such as performance condition, lactate threshold, stress score, recovery time and the predicted race times.
PROS:
Advanced running dynamics
Long lasting battery life and the replaceable battery
Wireless transmission of heart rate readings
Physiological measurements to help you stay healthy at all times
Activity tracking to help you know the progress made so far.
CONS:
It is an expensive watch over $300
One would wish the expensive price tag had included the replaceable battery
Advanced running of features consumes more power
Related: For the safety of your luxurious and precious watch, we recommend getting the Garmin Carrying Case. You never know, because it may rain in the wilderness and then damage your watch. We haven't heard anything about its waterproof.
Garmin Forerunner 235
Price: $300 – $380
Weight: 1.6 ounces
Dimensions: 0.5 x 1.8 x 1.8 inches
Specific features: Sleep monitoring, pacing alert, wrist based heart rate monitoring
Best use: Running, hiking, daily use
Description: For those with an active lifestyle, the Garmin Forerunner 235 is a wonderful choice.  It still has the GPS receiver that provides a good track of how far you run, walk or hike, but it has a range of features to keep it on your wrist for more than just your outings.
While most watches have some form of step monitoring to keep you active through the day, the 235 adds in sleep monitoring to help you understand how much you toss and turn in your sleep. Add to that a wrist based heart rate sensor that allows you to be ready for a run any time without another piece of gear or just gives you a quick way to see what your heart rate it.
One thing to consider if you do a lot of interval training, some customers have noted that the heart rate does tend to lag a bit, so the supplied graphs aren't the best at showing your intervals. Nonetheless, it is a great feature. For accurate heart rate monitoring you may consider the shoulder strap.
The other exciting feature of this wrist watch includes the audio prompts from your compatible smartphone and the smart notifications. This feature negates the need to pop out your smartphone from the pocket every time you want to select a certain song or reply to email or SMS texts. You will also never miss any call alert with the notification on the watch in a larger display screen.
PROS:
Wrist-based heart rate monitor to track your healthy heart
GPS feature to know your position, where you come from and how far you are
Larger screen than the 225 model to see notifications explicitly
Audio prompts from your compatible smartphone
Smart notifications for your calls, emails, SMS and others
CONS:
Heart rate monitor lags a bit. In general, wrist-based heart rate monitors are not as accurate as the shoulder-based ones.
A costly device. But the features justify the price tag.
Battery power gets depleted faster due to the abundance of the running features
Related: Running in the wilderness can be a challenge to many athletes with trees scratching your hand. There is also the likelihood of the watch getting damaged. So we recommend getting the Tempered Glass Screen Protector to protect this expensive watch because going back to the store isn't an easy decision. The Silicone Replacement Watch Band is also a great pair to consider should your watch band get damaged.
Garmin Forerunner 230
Price: $150 – $180
Weight: 1.44 ounces
Dimensions: 0.5 x 1.8 x 1.8 inches
Specific features: Color display, VO2 max estimator, recovery advisor
Best use: Running, walking
Description: The Garmin Forerunner 230 prides itself on being simple to use and concise in the information that it provides. Additionally, the screen is more like a Kindle screen than a little computer screen. But, this is a great thing since it means that it is easy to see when you are outside in the sun.
This watch also pushes to keep the fitness going by pushing the step counting and how it can pair with the powerful Garmin app.  This lets you pull up information on previous workouts or just keep track of trends in how many steps you take each day.
The watch offers more than just basic running features. It delivers the best audio prompts from your connected smartphone. These include the laps and lap times. Whenever your smart phone rings, it helps you see the notifications right on the wrist, better than poping out the phone in the freezing temperatures. The battery life is also impressive, but can be depleted faster with the active features since they consume more power.
PROS:
It is one of the affordable watches under $200
Features a larger screen to see notifications clearly
Activity tracking to help you see progress and get motivated in achieving your goals
Includes the smart notifications from your compatible smartphone
Easy configurations using the Garmin app
CONS:
Features consume more battery power, whereas the watch doesn't include the replacement battery
It does not include the heart rate monitor feature. This is understandable considering its lower price
Related: Because this watch doesn't include the heart rate monitor, we recommend getting the Garmin Premium Heart Rate Monitor as the soft strap on your shoulders for accurate readings of your heart beats. It has an adjustable sizing. So everyone can fit in it.
Garmin Forerunner 735 XT
Price: $430 – $500
Weight: 1.6 ounces
Dimensions: 0.47 x 1.75 x 1.75 inches
Specific features: Move bar, race predictor, wrist based heart rate monitor, built-in activities
Best use: Running, training, hiking, biking
Description: The Garmin Forerunner 735 XT is set up to be more than just a running watch.  It has settings and features for a number of sports, from running to biking to swimming.  It has a smaller face that some reviewers mentioned that it doesn't look big or out of place on a slimmer wrist.
Additionally, it spots an optical wrist heart rate monitor, but can be paired with a chest strap for more precise data.  There are some metrics that the watch can calculate if pair with other gear, but they are more dependent on the specific sport that you are engaged in.
If you like, you can put on the watch the whole night as well to monitor your heart rate. Some decide to recharge the battery during the night. In terms of notifications, Garmin never disappoints. The watch features smart notifications.
Audio prompts, music controls and social media sharing are made an absolute breeze with this watch. No wonder the price tag sounds so ridiculously high. It is worth an investment for the devoted and dedicated outdoor runners. On top of that, it is a lightweight gadget you can travel with. It features silicone bands.
PROS:
Lightweight watch with a traditional watch shape
Audio prompts and music controls
Instant sharing of your activity progress on social media
Smart notifications for texts, calls and emails
A powerful battery
CONS:
Ridiculously higher price. It is, however, a good investment
Notwithstanding its powerful and long lasting batteries, its features are notorious of depleting the battery within hours.
Related: This watch is expensive. So you will be making a mistake to not have the Screen Protector for it. You never know what can break it, especially when running or hiking in the wilderness with thorn trees adjacent your pathway. This protector will safeguard this precious gadget.
Garmin Forerunner 920 XT
Price: $270 – $330
Weight: 2.1 ounces
Dimensions: 0.5 x 1.9 x 2.2 inches
Specific features: Swim distance, recovery advisor, running dynamics
Best use: Training, running, swimming
Description: If you are a swimmer, then the Garmin Forerunner 920 XT may be the sports watch for you.  In addition to the running feature, it spots a stroke counter, measuring stroke rate and a distance measure to let you know when a set is complete.
A note about some of the swimming functions is that, a different heart rate strap is needed instead of the running one.  There is an available triathlon strap that will work well for biking, running and swimming though.
Many reviewers have also commented that the elevation noted by this watch seems to be more accurate than other watches. One down side for continuous usage would be that will all the features turned on, the battery will last about 10 hours.
What caught our attention with more features are the metric measurements. It records the speed and the distance travelled. Pairing it with the ANT+ compatible sensors helps you measure the heart rate, cadence and speed. The running dynamics are also integrated in the watch.
Smart notifications are must-have features, especially for someone working out amid the freezing conditions. So you don't have to take out your phone to check the message or the email. Other features worth noting include the race predictor, recovery time and the VO2 MAX estimations.
PROS:
Includes the HRM-Run heart rate monitor
Smart notifications for a compatible device whenever you receive calls or message texts
Broad range of running dynamics
Metrics measurements to help you stay on track
Race predictor and VO2 MAX estimation
CONS:
Relatively costly too
Continued usage depletes the battery power faster, whereas the replacement battery has not been included
Related: for the cyclist, the Bicycle Mount Kit is an ideal choice to mount this gadget on to help track your activity levels. Also the Bike Speed Sensor and Cadence Sensor is a great product for the bicycle riders. This is a great combo for the fruitful workouts.
Garmin Vivoactive HR
Price: $180 – $230
Weight: 1.6 ounces
Dimensions: 0.5 x 2.2 x 1.2 inches
Specific features: Auto step goal, touchscreen, wrist based heart rate monitor
Best use: Daily wear, walking, hiking
Description: If you are looking for something more in a daily use activity tracker that can handle tracking your runs or other outings, the Garmin Vivoactive HR could be the right choice. While it still keeps the GPS functionality and the ability to track a run and heart rate, it doesn't have the advanced run metrics that other watches do.
It does feature an auto step goal that calculates a daily step goal based on the previous days goals and if they were meant or not.  With its long battery life this model is aimed more to be worn 24 hours and keep you moving and active through the day.
However, make sure you have the replacement battery at hand, as the features can consume the battery power, quick. Others prefer to recharge the battery during the night and only wear the watch during the day.
The smart notifications make using the smartphone a cinch. There is no need to take out the phone to check the notification of the SMS texts or WhatsApp texts. All are in your wrist within reach. That's a plus advantage provided by this Garmin watch.
PROS:
Heart rate monitoring 24/7
Smart notifications
Activity tracking to see your running progress
High resolution display screen
Features the GPS
CONS:
Heart rate unavailable during swimming activities
Inferior running dynamics
Related: It is worth it to safeguard your watch with the HR Screen Protector manufactured by the same Company. It will protect it in the event that it falls unexpectedly or get scratched in the mountains. Intuitive installation instructions are provided, so worry not. And the screen protector will not hinder the high resolution display screen.
Garmin Fenix 3 HR
Price: $540 – $570
Weight: 3.2 ounces
Dimensions: 0.6 x 2 x2 inches
Specific features: Compass, sleep tracker, golf setting
Best use: Hiking, running, golfing, rowing
Description:  A multisport watch that covers more than just triathlons, the Garmin Fenix 3 HR is a great choice for taking into the woods.  While it has GPS, step counters and running metrics, it also features a host of other functions.
This device spots a barometer, altimeter and compass should you be out in the woods with your map.  It also has settings for skiing or snowboarding, rowing and swimming. If you download golf course information onto a smart phone that you've paired to your watch you can keep an accurate idea of how far off the green you are.
At the sight of the high price, one may have higher expectations of the features. It is inclusive of the wrist-based heart rate, thus giving you the opportunity to measure your rate with the chest strap. The design of the watch is also impressive, with the silicone band to give it a luxurious touch.
Wireless connection is the order of the day. You can sync your data with a compatible device and also update the software using the Wi-Fi. So even for swimming it can be a great product with its water rating of 10ATM/100 meters.
PROS:
Wrist-based heart rate
Wireless connectivity
High water rating, thus making it a suitable watch for swimming
Great design and a luxurious feel with the silicone bands
Altimeter, compass, and barometer, are all inclusive in this watch
CONS:
The first con is the high price of over $500
Its advanced features consume more battery power. So better have the rechargeable battery on hand whenever travelling far from home.
Related: In case it gets damaged, the Company offers the Soft Silicone Replacement Watch Band. So you don't have to inconveniently hold the watch in your pockets when the band has been broken. For the screen part, we recommend having the Garmin Fenix 3 Screen Protector to safeguard it. Breaking this watch can be heartbreaking when considering the fact that is one of the most expensive gadgets Garmin produces.
Wrapping It Up
The only real person who can make the call on what is the best Garmin watch for you is you. As mentioned above, you'll need to look over what activities you want to use the watch for.
If you stick to running or triathlon, there are a number of watches that, if paired with the right additional gear, can record all sorts of data for you to pull up later on a smart phone or computer and review.
But there are also watches that are aimed more squarely for those who live an active lifestyle and take part in a number of different sporting or athletic activities. These watches are even a good choice if you are just looking for some motivation to keep moving through the day and keeping an eye on how many steps you take each day.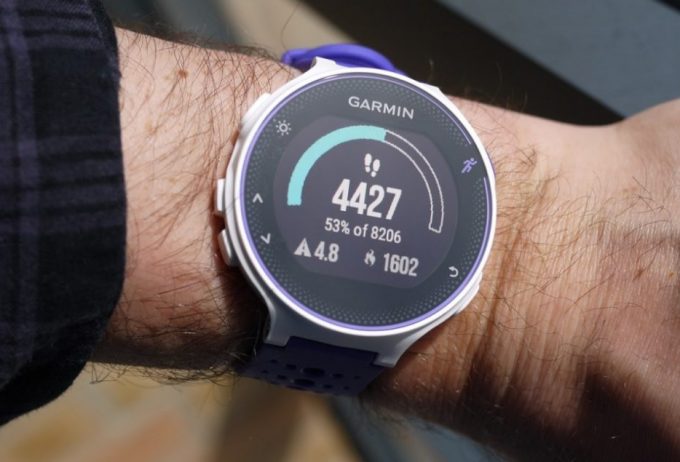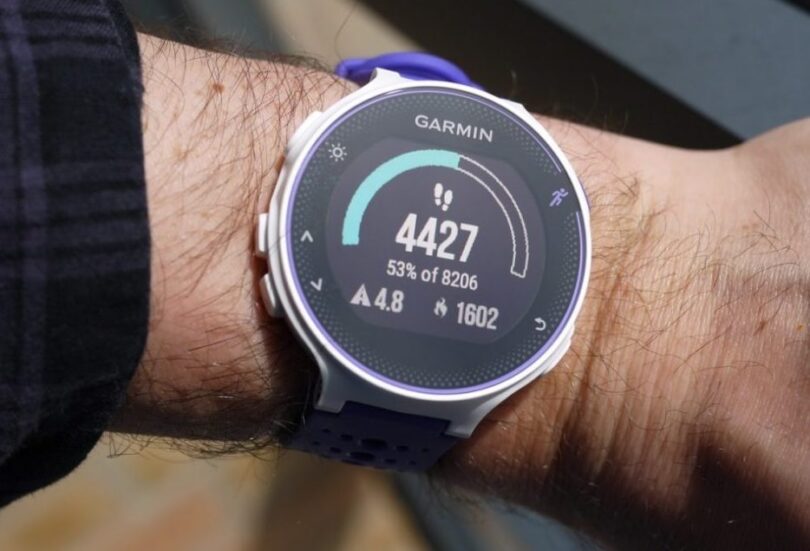 You never know, you might start with one watch to help you get moving and soon find that you want to get more data on your daily run. As a bonus, all these apps work with the powerful Garmin app.
This not only lets you pull up data on your runs, swims, rides and other activities, but will also let you link up with your friends using Garmin devices and see how you stack up against them. A little bit of friendly competition can be a great motivator to get you out and push just a little bit harder the next day or the next run.
Have you used any of these devices before? Please share with us your experiences below.