The Heart of Dixie, the start of the Appalachia, the 22nd state — Alabama.  You may not immediately think of Alabama as having some excellent camping locations, but read on to discover some of the best camping in Alabama, and some true hidden gems for those who love the outdoors.
Alabama has four national forests: Tuskegee National Forest near Auburn, Bankhead National Forest in the north, Talladega National Forest in the East, and Conecuh National Forest to the south.  There are 26 state parks and historic state parks sprinkled throughout the state.
There are hundreds of privately owned and government owned, established campgrounds with year-round availability.  Many areas of the national forests and some state parks allow wilderness camping, horseback riding, fishing and hunting.
Many of Alabama's best camping spots boast of a prominent aquatic feature: a river, a lake, a pond, a bay or even the ocean.  The diversity of Alabama's ecology is surprisingly varied- it's not all thick daunting woods.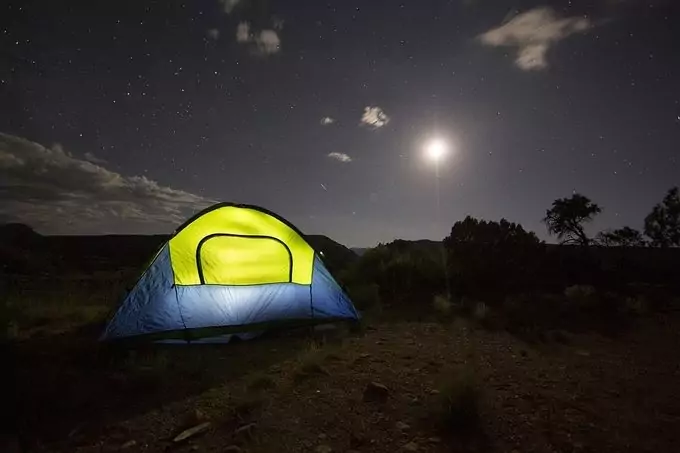 In this article, we will elucidate a number of different prime camping sites in Alabama.  The different camping sites are categorized by region, and vary in terms of camping type, whether you are looking for something more upscale and comfortable, or something more primitive and wild, there truly is a spot for everyone in Alabama.
North West Alabama
The top west part of the state is home to the Bankhead National Forest, home of the famous Alabama Sipsey Fork River.  This part of Alabama has some of the most remote areas for camping and exploring.  The forest land here is lushly thick with trees, poplar mostly, but is also cut with steep towering rocks, waterfalls, and gorges.
Sipsey Wilderness
This area of land spanning over 24,000 acres is the largest wilderness area in Alabama.  It has been dubbed the Land of 1000 Waterfalls, and for good reason.  Scattered throughout the forest along the Sipsey River, are a number of beautiful limestone and sandstone formations creating the perfect environment for waterfalls.
The number of waterfalls and cascades along the trails in the forest, change with the seasons and the rainfall, but you're guaranteed to see some year-round. There is one parking lot for day use or to leave your car to go backpacking and camping, but that's about it.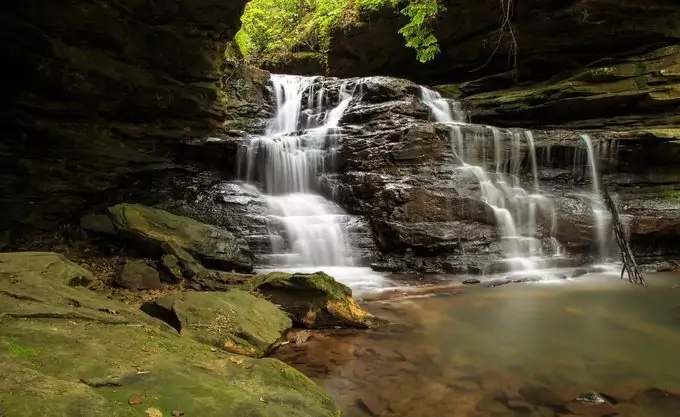 There are no established campsites, no bathrooms, no modern facilities, just nature.  A popular hike with a safe spot to camp at the end of the hike is the Bee Branch Trail, or official trail number 204.  The trail ends in the heart of Sipsey wilderness.
The hike begins along the river at the day use area parking lot.  It's rated moderate to difficult due to its length and the at times unmarked trail.  You can start at the Sipsey Trail Head and follow the river, or start at the Thompson Trail Head which passes by some abandoned churches and ancient cemeteries.
You are legally allowed to camp anywhere within the Sipsey National Wilderness, no permit required.
Clear Creek Campsite
This campsite is located within the Bankhead National Forest alongside the serene Lewis Smith Lake.  This area is more suited for families and those wishing to experience the beauty of Alabama's Appalachian wilderness, but not be so far removed from civilization.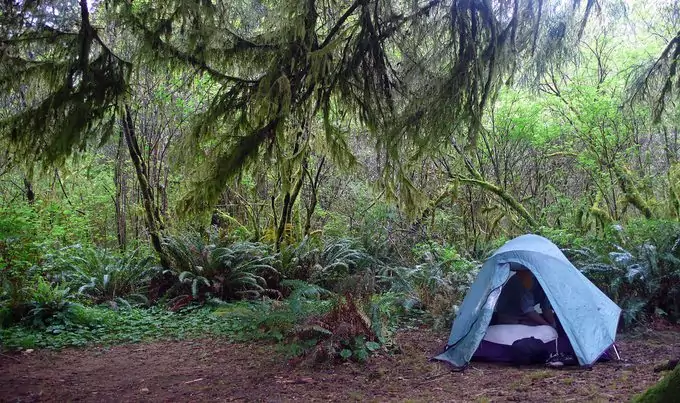 This area has over 100 campsites, over 500 miles of lake shore, and two designated hiking and biking trails. As this campsite is located within the Bankhead National Forest, you can easily reach hundreds of miles of trails that web through the national forest, including Sipsey wilderness.
Lewis Smith Lake is a prime spot for year-round fishing, boat activities, and leisure.  The campgrounds operate April through October, but the day use area is open year-round.
Northern Alabama
Less wild than the northwest corner, the other northern parts of Alabama contain some interesting camping options as well.  You, of course, have the more traditional sites along rivers and lakes, but there are other options on farmland or private properties that have opened their home for the outdoor enthusiasts.
Honey Comb Campground
A recently renovated campground situated along Lake Guntersville on the Tennessee River.  The campground is located about an hour outside of Huntsville.  It's a quick and easy getaway to relax along the river, with beautiful wooded trails and quiet walks on the lake shores.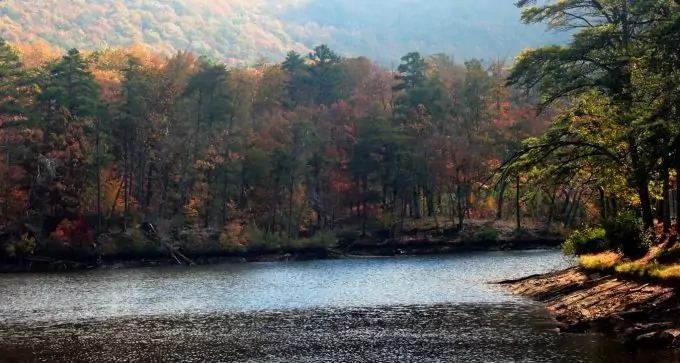 You can camp in a tent or an RV, the grounds accommodate for both types of camping. This campground has a little something for everyone.  You can rent a pontoon boat, and you can rent an RV, something that not many campgrounds have to offer.
Fishing, swimming, kayaking, bike riding, and boating are just a few of the more popular activities at Honey Comb. You can use the day use area or camp any day of the year.  The only thing that changes are the hours of operation of the general store, which is open later during the summer.
Tune Farm's Whistle Stop Camp
This stop is a true hidden gem, it's one of the more off the beaten path camping spots in Alabama.  The Whistle Stop Camp, so named for its location along an old railroad stop, is an interesting experience in between Huntsville and Birmingham.  It is catered more for the road weary travelers, or those of the more weekend warrior persuasion.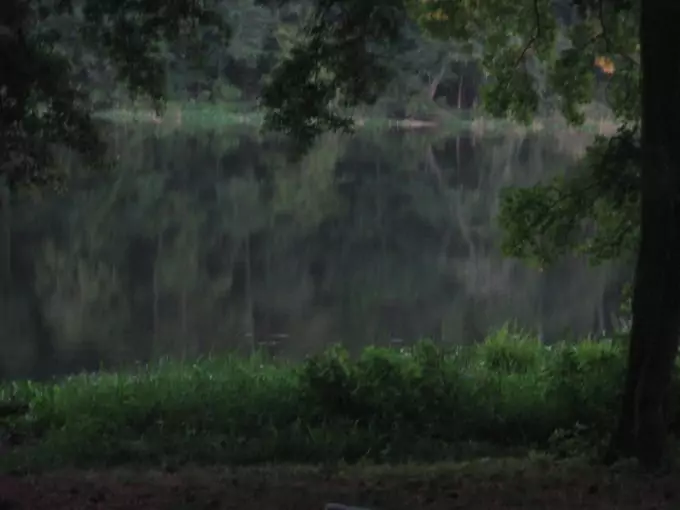 You may even go so far as to call this one 'glamping' or glamorous camping. The 260 acre land was first purchased by Dr. Tune, a successful surgeon, in 1968.  He raised cattle and grew various crops.  His decedents kept the farm alive by eventually switching to sustainable farming practices and became Alabama's first certified organic farm in the 1990's.
Today, the Tune family, had opened their doors to camping enthusiasts.  They offer nearly 200 acres of space to pitch a tent and camp, as well as offering a cozy room in their renovated barn or farmhouse, complete with private bathrooms and small kitchens.
Central Alabama
Talladega National Forest is the largest nationally protected land in Alabama.  There are also a number of beautiful wilderness areas surrounding popular cities in central Alabama such as Birmingham and Montgomery.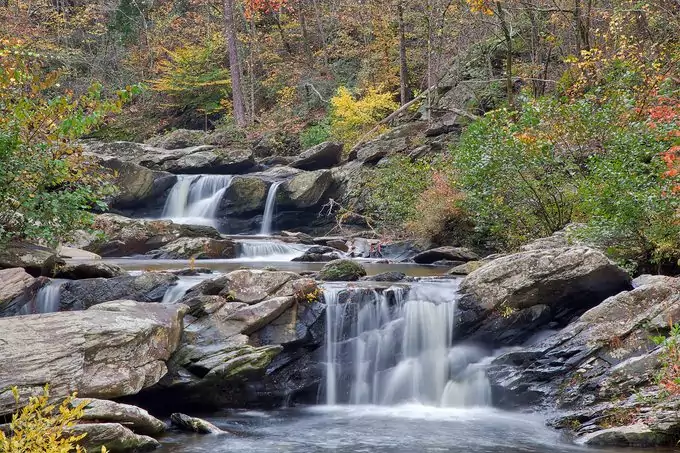 Talladega has a more varied topography with a more mountainous terrain, and is the southernmost start of Southern Appalachian ecology.  The famed Appalachian Trail runs through this ecology, but the trail officially starts in Alabama's neighboring state Georgia.
Oak Mountain State Park
Oak Mountain is Alabama's largest state park and a popular camping destination.  Hiking and mountain biking trails abound.  Many of the trails permit horseback riding as well. Peavine Falls, a 65-foot waterfall located within the park, is accessible by a well-maintained hiking trail.
The fall feeds into a decent sized swimming pool with refreshingly crisp spring water.  Swimming is allowed and encouraged. Horseback riding is also very popular within the 25 miles of trails in the park.  If you can't bring your own steed, you can sign up for a guided trail ride with the Rusted Roof Barn.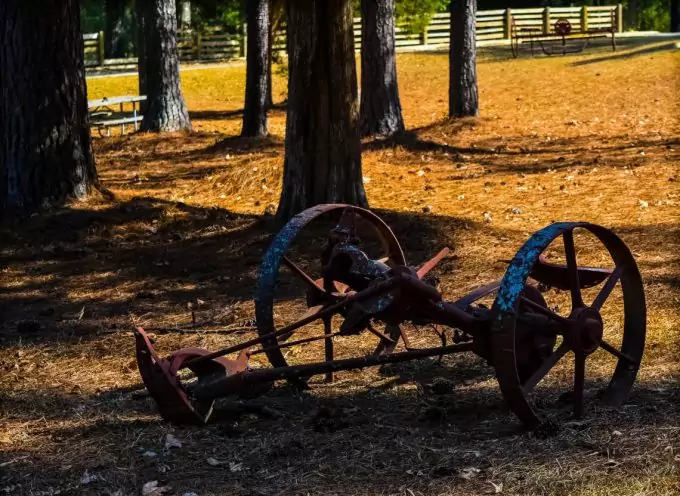 Children ages 10 and up can ride as well.  No horseback riding experience is necessary to ride in the park with the trail guides. Oak Mountain State Park offers its campers a private beach to relax on.  There is another beach open to the public as well for day use, but they have reserved one solely for their camping patrons. For more tips on how to camp with your kids, see our article on this topic.
Camping options in the park range from back country wilderness camping to posh, waterfront cabins.  There are also equestrian campsites with amenities for the horses as well as humans, RV hookups, and tent pads.  There is an admission fee to the park and camping fees vary.  The park and campsites are open year-round.
Prairie Creek Campground
Nestled in a fork in the Alabama River lies this tiny piece of public land, a haven for the fishing enthusiast.  It's a quick getaway from Montgomery, under 30 minutes, and has 55 campsites along the banks of the river.  It's a quiet spot not too far from the city, with peaceful views of the river and surrounding woodlands.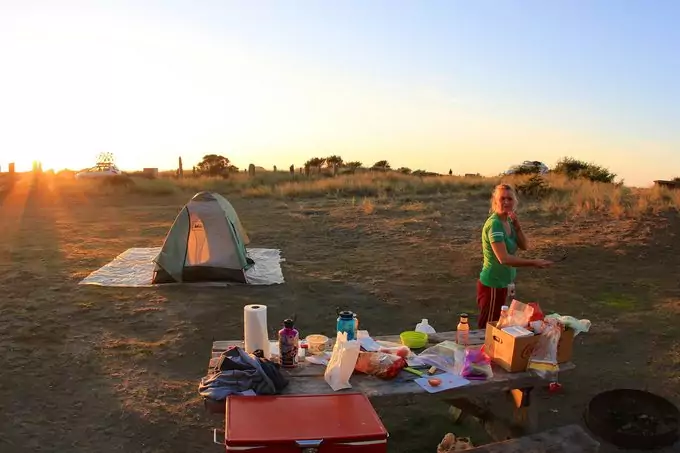 It definitely isn't for the extreme backpacking enthusiast, but it does make a very nice, quick little get away for those living in nearby Montgomery or Selma.
Eastern Alabama
As you approach Alabama's borders, Georgia to the east and Florida to the south, the wilderness areas begin to thin.  However, there are still some remaining smaller National Park Service areas that remain available for camping and recreation, such as the Tuskegee National Forest, the smallest of the four national forests in Alabama.
Chewacla State Park
Located not too far from Auburn and one of the largest universities in the southern United States, Auburn University, lies the near 700 acres of Chewacla State Park. It's a swimming enthusiast's dream destination with a huge 26-acre spring-fed lake, surrounded by lush green foliage.
There's a web of hiking and biking trails that you could spend days upon days exploring. In addition to well-groomed campsites for tents and RVs, the now disbanded Civilian Conservation Corps built six rustic stone cottages in the 1930's that are available for rent in the park as well.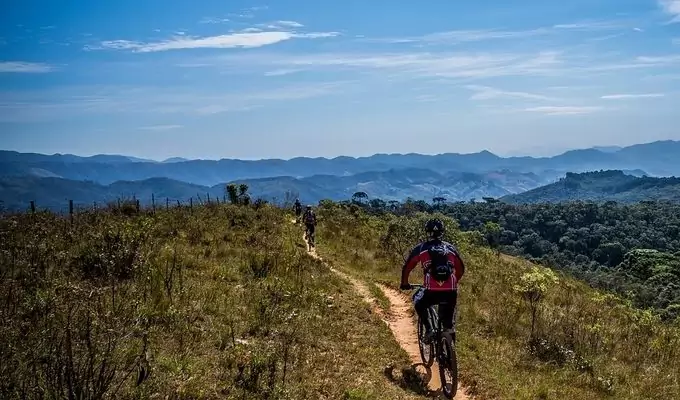 You definitely wouldn't be roughing it in these cottages, as they now each have a TV, air conditioning, heater, and modernized flooring, bathroom and kitchen.
Southern Alabama
A small portion of the state lies along a beautiful coastline.  There are a number of smaller barrier islands along the border of the state that host some really beautiful campgrounds.  Alabama's beaches are a very popular tourist destination, however, so there isn't much land that's been left untouched.
If you are more interested in the wilderness aspect of camping, beach camping in Alabama may seem a bit too crowded for you.  However, if you are seeking a more family friendly camping experience, the beaches may be perfect.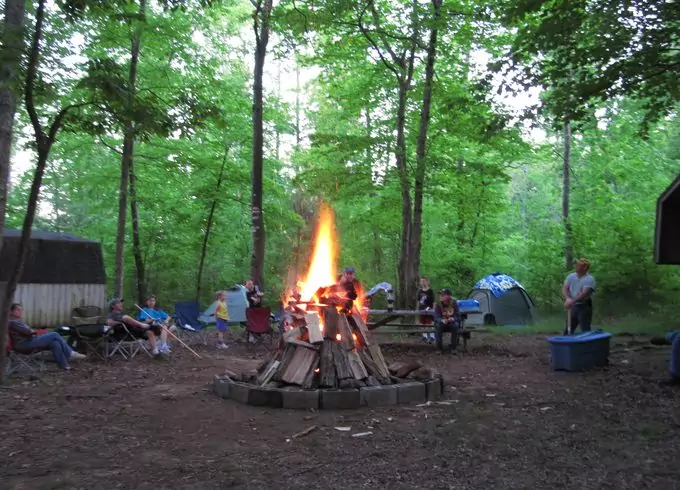 Beach camping isn't the only place to set up a tent at the south end of the state.  There's access to the Conecuh National Forest, which lies right along the border of Alabama and Florida.  It's a change of pace from its more northern national forest counterparts, as this park is of more coastal ecology and less densely forested.
Dauphin Island
If beach camping is more what you're looking for, head south and drive across the Mobile Bay to Dauphin Island.  It's a small place, only about 1,000 full time residents, but the island has so much to offer.
Besides a beautiful beach side campground with stunning views of the Gulf of Mexico, there's an aquarium, bird sanctuaries, rich Native American history, historic Civil War Fort Gaines, and a hefty tourism scene- restaurants, condos, hotels, and many family friendly activities.
The lower right side of the tiny, 166 square mile island hosts a decent sized campground, the Fort Gaines Campground.  There is access to secluded beaches, boat launches, bike paths, and bird sanctuaries.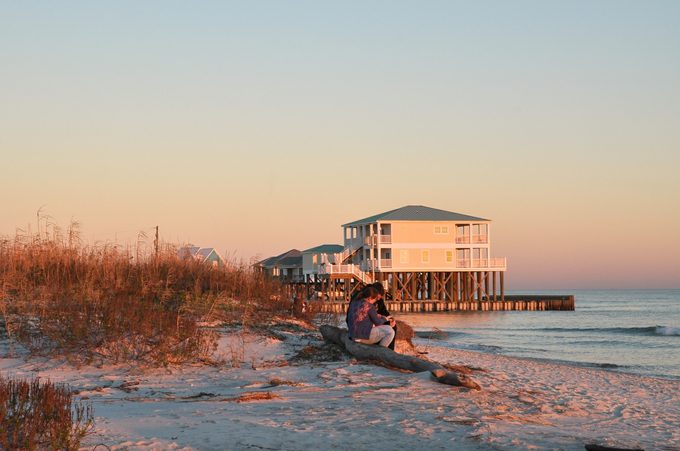 You can also rent water sport equipment, such as kayaks or stand up paddle boards, or simply enjoy the salty breeze rolling off the Gulf of Mexico while relaxing on the beach. Check out our piece on the difference between a kayak and a canoe to help you with options.
The only thing to keep in mind about traveling and camping on Dauphin Island is tropical storms.  If you are tent camping, check the forecast before you go to ensure you won't be trapped in bad weather on the tiny island.
Gulf Shores
Gulf State Park is another premier beach camping spot in Alabama.  The state park encompasses miles of striking white sand set against the deep blue waters of the Gulf of Mexico.  There are a number of sites for more primitive tent camping, but there are also cabins and cozy cottages for rent along the shoreline.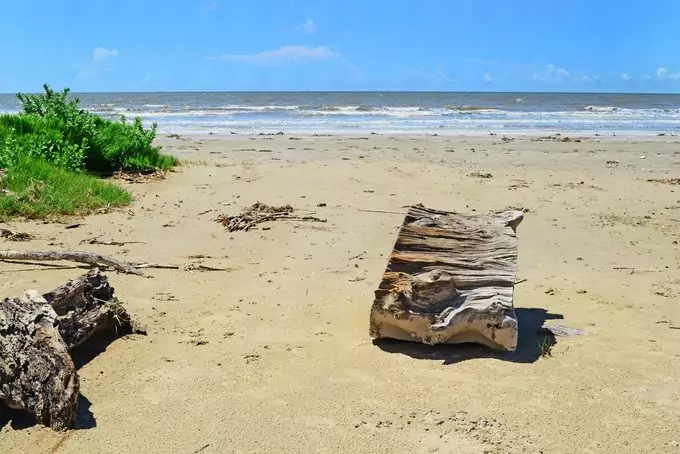 The Gulf Shores campground is minutes away from the airport, and is a short drive away from the Alabama Gulf Coast Zoo- a must see for the family.  The range of activities varies drastically from beach volleyball to biking, sun bathing to boating.
Open Pond
The Open Pond Recreation Area, located within Conecuh National Forest, is a well-maintained campsite in southern Alabama.  The area is an ideal spot for game hunting and fishing, as well as hiking and exploring the great outdoors.
There are over 70 tent camping sites and 60 RV sites, all available year round.  Hiking enthusiasts can enjoy a full day spent along the 20 mile Conecuh Recreation Trail that circles the lake, meanders through beautiful pines, all the while not changing too much in elevation.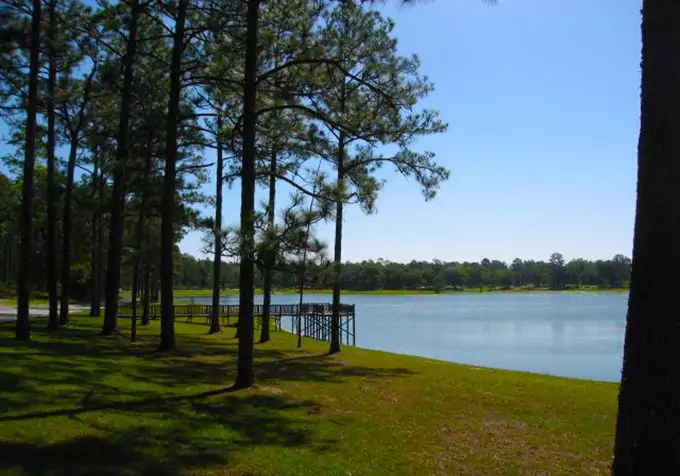 It's a quiet, often overlooked spot, and makes a great camping destination for those seeking more wilderness and seclusion.
Things to Look Out For
As always, before heading out into any wilderness or outdoor adventure, be aware and be safe!  Be prepared by always carrying a first aid kit, a light source, and plenty of water.  Alabama can get very hot and humid in the summer, and the southern parts of the state can receive heavy rains and strong winds from tropical storms coming in along the Gulf of Mexico.
The wilderness is home to some potentially dangerous animals such as feral hogs, bears, and venomous snakes.  Read up on the ecology and fauna before heading out just so you know what to expect.  Often times with any animal encounter, as long as you don't act as a threat and don't provoke them, they will leave you alone. See our article on how to prevent animal attacks, check it out.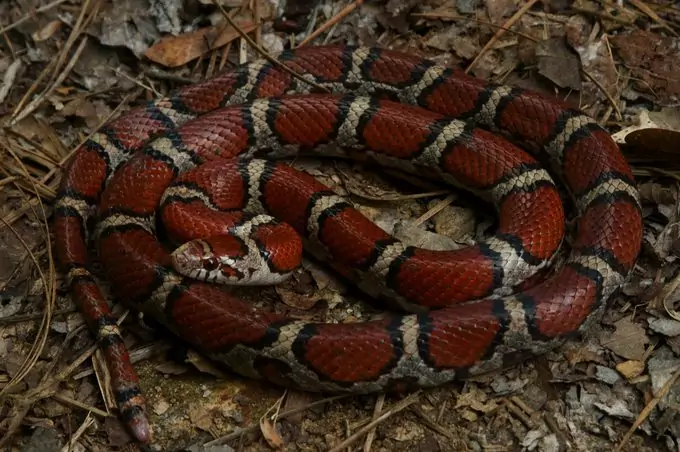 A final thing to be aware of is the annual Hangout Fest in Gulf Shores.  If you are planning on camping along one of Alabama's many premier coastal campsites, you may want to avoid the weekend of the Hangout Fest, usually in May.
It's a music festival with a variety of genres that attracts tens of thousands of visitors to the small Gulf Coast.  The area can quickly fill up and be very crowded.
Why We Camp
So why do we camp?  Why do we spend our hard earned money to leave the comforts and amenities of our home and hang out in the elements?  We do it for the love of the outdoors, our deep appreciation of nature.  We are so lucky in the United States with literally millions of acres of protected forest land and wilderness.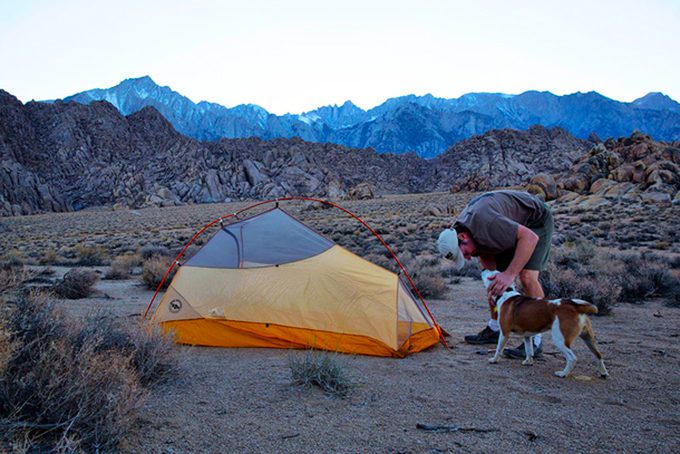 There are seemingly endless opportunities to camp in the United States, and Alabama should not go unnoticed for its magnificent expanses of wilderness. Stephen Maher, the first director of the National Park Services in the 1920's, has famously been quoted for the reason behind operating the National Park system and why protecting natural land is so important.
It's a good reminder for all of us why it's so important to spend some time out in nature, away from the stress of daily life: "A visit inspires love of country; begets contentment; engenders pride of possession; contains the antidote for national restlessness."
Are you a newbie? See our article on the beginner's guide to camping to get you on track.
If you know of any other awesome spots to camp in Alabama, please let us know in the comments section below!  If you have any other recommendations for hidden gems for hiking and exploring, feel free to tell us in the comments section as well.  Don't hesitate to share this article on social media or share with friends to plan out your next camping adventure in beautiful Alabama.  As always, thank you for reading!