Nothing keeps you pumped up for the outdoors like watching a movie that's devoted to the topic. Irrespective of whether you're in need of some inspiration or hoping to go on a retreat to a certain place, watching a few scenes from hiking movies can give you the motivation you need to forge ahead. Hiking can be a strenuous activity, especially if you have never done it before. To get the best out of your outdoor activity, you'll first need to know a few survival tips which can be obtained from watching these films. Outdoor films create a sense of excitement for those who are about exploring nature.
Some people find the joy in driving the fastest automobiles while others fantasize about surfing the world's largest waves. Among these are the individuals who don't feel alive until they explore the highest mountains. Hikers are, for lack of a better word, enthusiastic. They brave the toughest natural settings at altitudes that require oxygen tanks, and discuss edema, death zones, and losing limbs like everyone else talks about paper-cuts and blisters.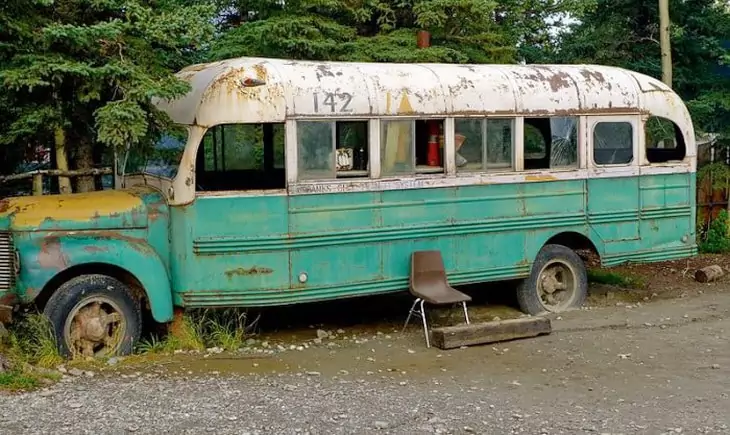 What makes these individuals want to subject their lives to danger for a few minutes on frozen mountains? This issue is a common denominator of all films with mountain-climbing themes, and a major reason why the audience of these movies are attracted to such perilous extremities. This article will talk about some of the best hiking films and what these movies teach us about outdoor exploration.
WHAT YOU NEED TO KNOW BEFORE GOING ON A HIKE
When you think about hiking, perhaps you imagine a group of road-tested individuals with oversized backpacks finding their way through epic mountains for an extended period. Hiking is more than just climbing. For a comprehensive guide on hiking and backpacking, see our article on this.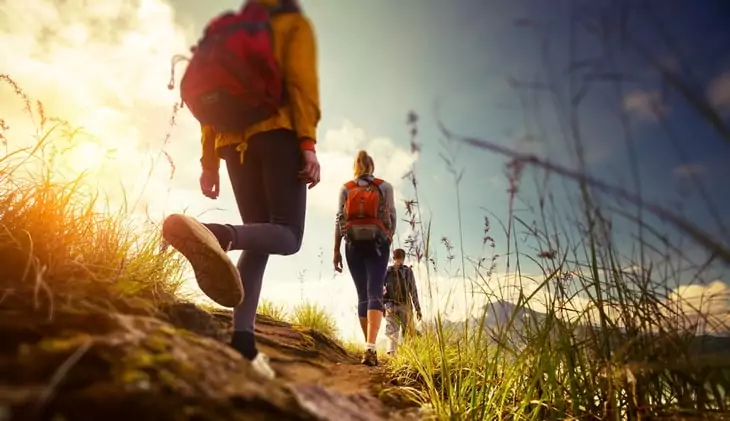 As revealed in many movies about backpacking, a lot is involved, including planning, making important decisions, deciding to live or die, making sacrifices and many other intricate factors. Before you can hit the trail, here are other important aspects you'll need to know.
Decide whether you'll be hiking alone or with a group: Hiking solo can present an excellent time for self-meditation. However, what some hiking films teach us is that exploring solo can be dangerous in case anything happens when you're on the trail. Therefore, if you are a cautious individual, them it's advisable to find a friend or a loved one to hike with. This can be an excellent bonding opportunity.
What is your beginning level: If you're a newbie in hiking, or out of shape, it can be a wrong decision to send yourself out to the wilderness for over eight hours. Begin slowly, and choose places around town that will make it possible for you to stop or get back home with ease. In the wilderness, you don't have to be a hero. You should do what is possible for your case and do not attempt to go for the impossible.
Choose your hiking location: Before hitting the trails, be certain to pick a place that is suitable for your case. You can search the internet for trails around your city or drive around town to determine whether there are any parks that look exciting to explore. Ask your colleagues of friends if they are aware of any good spots to hike.
Let somebody else know: When you are planning to hike solo, make an effort of letting your family or friends know where you'll be hiking and when you plan to get back. You can do this by calling or emailing them. This aspect is quite significant if they are to find you in case you get lost in the woods. Leave a trail and let your people know about the important details so if they have not heard from you for a while, they know how to alert the authorities.
PACK ESSENTIALS
If there's anything to learn from the best movies about backpacking is that it's always important to carry the right essentials as these are crucial for outdoor survival. Here is a list of the items all hikers should know about.
Navigation – Use a good map, compass, and GPS to stay on the trail. Make sure you can read these navigation systems.
Sun protection – In the outdoor, there's so much UV exposure, particularly on mountains which lack tree cover. Look after your skin and eyes using the UV-blocking sunglasses, sunscreen, and hat.
Illumination – Even when planning to be out in the day, carry a lightweight flashlight or a headlamp. Make sure its batteries are fully charged before you can leave your house. Read our special article on the best LED flashlights suited for backpacking to learn more.
Insulation – Be certain to pack some extra non-cotton clothing irrespective of how hot it is. It's recommended to always have some extra layer of clothing just in case the weather changes
First-aid kits – Every individual has different health needs. However, when in the woods, it's important to have a basic kit which contains the following items: povidone iodine or alcohol wipes, bandages and gauze, anti-inflammatories (acetaminophen, ibuprofen), antibiotic ointment, a roll of medical tape, non-latex gloves, tweezers, antihistamines (for bug or bee bites), eye drops, bear spray (when hiking in places with bears), an epi-pen (for those with severe allergies), a card with information of every hiker, a snake bite kit, personal medication such as diabetes or asthma
Repair kit– Anything crucial for repairing trail gear including the multi-tool device, Swiss army knife, needle and thread, wire, scissors, rope, shoelaces, etc.
Fire­-making supplies – waterproof lighter/matches. To stay warm, read our top waterproof matches that won't let you down.
Nutrition – Sufficient lightweight, calorie-dense meal to last your entire hike. You can also include energy bar to your list. Our list of the top backpacking food will help you eat right, read our article.
Hydration –The capacity of water you'll require will vary based on the intensity and length of the hike. As a rule of thumb, pack multiple water bottles for each person. Also, plan for refills while on the trail. Carry water filtration and purification systems such as chlorine tablets and iodine drops.
Emergency shelter – Carry with you an emergency tarp or blanket, or a large trash bag in a pinch.
Apart from the above, it's advisable to carry an insurance card, a photo ID, and a credit card of emergency cases.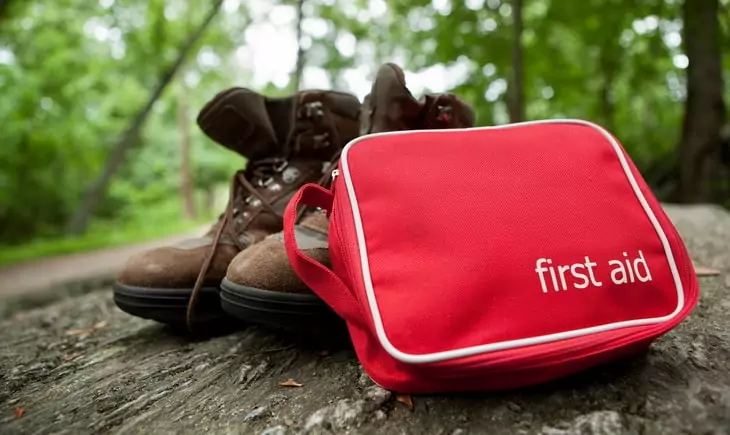 Also, bring your toilet supplies so you can conduct your business with comfort.
BEST HIKING MOVIES OF ALL TIMES
The Edge, a 1997 film
The synopsis of this movie is that Hopkins Anthony is a Gazillionaire. He is married to a lady who is cheating on him with his business partner. While heading to the mountains, Anthony and Alec (his business partner) crash land in the woods where they have no option but to survive and outrun a bear. Through his prior survival techniques, Anthony Hopkin is able to survive the wilderness while his friend Alec doesn't.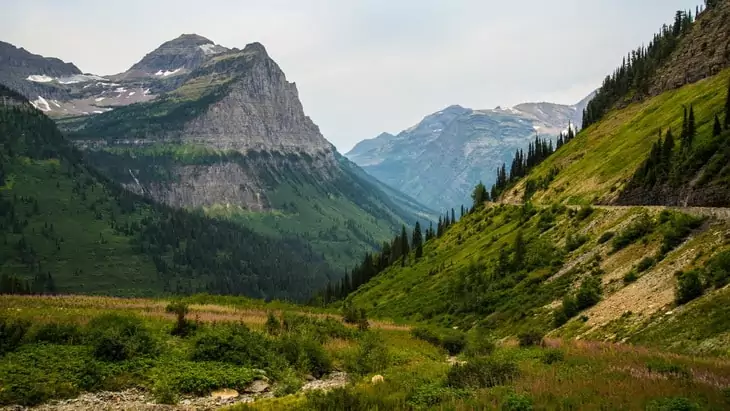 What we learn from this movie is that reading a survival manual can help a person to save their life in the wilderness. Additionally, composure under pressure can help save a life when on the outdoors.
Into Thin Air, a 1997 film
This tragic movie is based on a book by Jon Krakauker, an author, and adventurer. The intense drama in the movie details the events of the infamous Mt. Everest disaster where eight mountaineers died, and several others got stranded when an unexpected storm struck the mountains rendering the hikers helpless.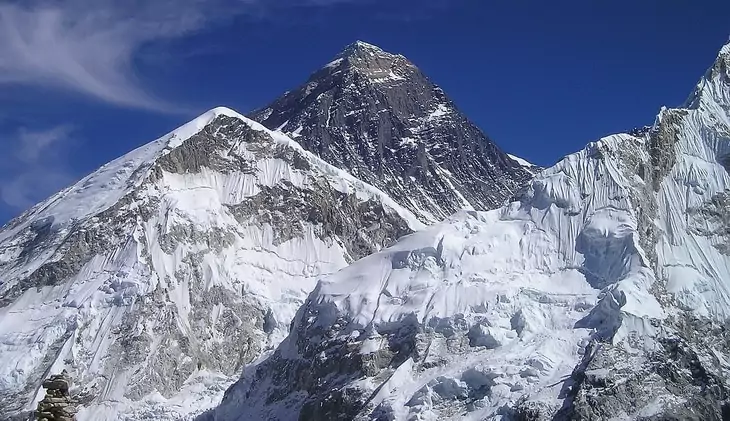 There are some takeaways from this thrilling film including:
Always observe safety precautions on the outdoors, whether going for a mere brisk in the wilderness, or hiking the highest mountain in the world.
The outdoors can be fatal even when exploring with a group. Try as much as possible to avoid death
The Vertical Limit, a 2000 film
This movie is a survival thriller which is not based on a true story. It features siblings Annie Garrett and Peter Garrett. Their father, Royce, dies while climbing the Monument Valley. After two amateurs leave the entire family dangling, the father forces the son to cut him loose so he could help his children to survive. After the fall, the son (Peter) retires from climbing and resolves to become a wildlife photographer while Annie decides to become an established mountain climber.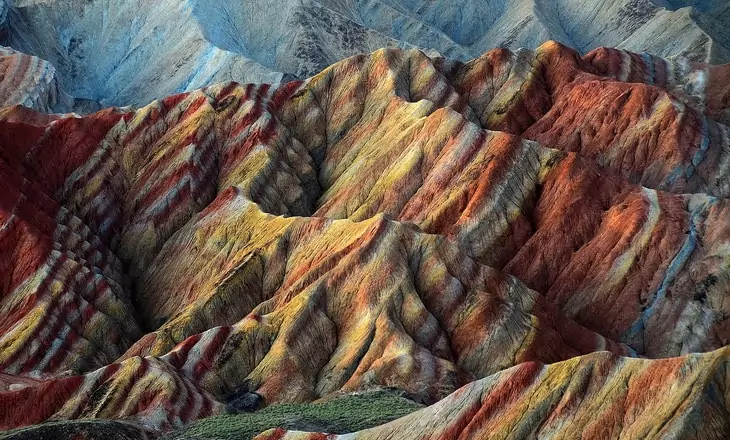 A few years later, Annie resolves to climb K2, the second-highest mountain in the world. After inclement weather forces Annie and her crew to be trapped, the brother – Peter – must assemble a team to attempt and save Annie from a fate that is similar to that which befell their father. As the movie progresses, we get to learn about survival instincts and skills, aspects which are crucial for outdoor survival.
Touching the Void, a 2003 film
The bonds of hiking partnership, human resilience, the capacity of a man to survive, and the travails of mercilessly scaling dangerous terrains – KevinMacDonald's film, "Touching the Void" has everything you would expect from a hiking movie. This film is a true story of Simon Yates and Joe Simpson, two climbing peers from Britain who in 1985 ascended the West of Siula Grande in Peruvian Andes. As they went down from the peak, Joe's greatest nightmare becomes a reality after he broke his leg.
Using a clever rope technique, their descent suddenly transforms into a rescue mission. Their predicaments get worse when a sudden storm hits to interrupt their mission down the cliff. Over one steep, Joe is left suspended and out of Simon's hearing or sight range. Believing that Joe is dead, Simon decides to suddenly make a decision that would be filled with controversy in the eyes of the viewers – he cuts the rope. What transpires next is better left unsaid for those not familiar with the events that occurred next.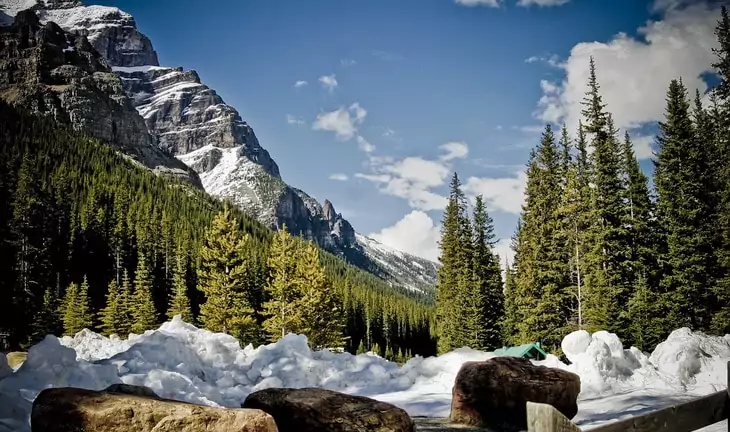 The events that transpired have recounted to us in a classic talking-head style, while the hike is excellently reenacted by Nicholas Aaron (Simon) and Brendan Mackey (Joe). Complex close-ups of ice-axes and crampons, add an almost strange effect and the scene arrangements by MacDonald's furiously collocate fragile human with the unforgiving nature. One of the horrific yet legendary hiking stories-turned-survival accounts to have ever occurred, the events in this film ignited continuous debates among the hiking community over the decision made by Simon, and also make for a remarkable and extremely visceral experience among the viewers.
The Wildest Dream, a 2010 film
One of the best and most fascinating films made on the topic of mountaineering, "The Wildest Dream" by Anthony Geffen follows parallel tales seventy-five years apart. The film is narrated by Liam Neeson, with the first story of 1920 that recounts the first fateful attempt to hike and reach the peak of Mount Everest by George Mallory and his climbing peer Andrew Irvine. The second tale talks about the events of Conrad Anker, the person who discovered the frozen body of Mallory in 1999. Along with his peer Leo Houlding, Conrad followed Irvine's and Mallory's steps in an effort to find a solution to the mystery of whether or not they had reached the summit.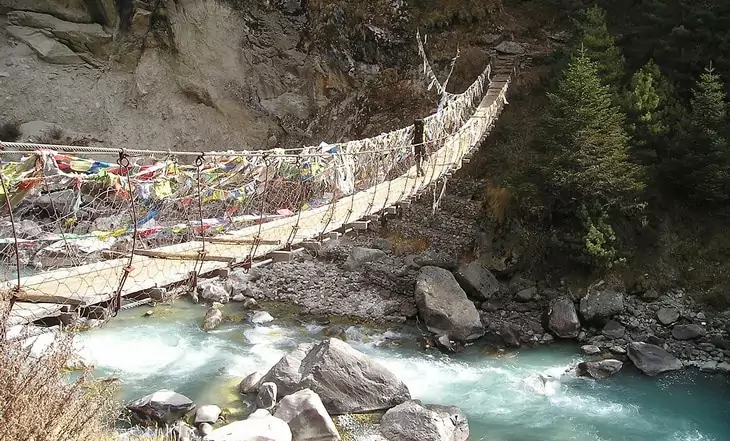 One of the greatest questions that surround Mallory's body was whether he was on his way up or down the summit. Intertwined with a thrilling vintage mountain film from the twenties, the amazing person of George Mallory along with the two loves of his life – his wife and the Everest itself – make this movie an infinitely compelling film. As intoned by Natasha Richardson and Ralph Fiennes, the letters between Ruth and Mallory are ingeniously insightful, not least in how the letters uncover George's obsession with the mountains.
When Mallory was asked why he so much wanted to climb the Everest before, his reply was simple and straightforward, a three-word phrase that is now ingrained in the mind of every hiker – "Because it's there!" How the stories unfold in "The Wildest Dream" is what makes this documentary one of the greatest films of recent times that touches on the subject of mountaineering.
WHAT WE CAN LEARN FROM HIKING MOVIES
Select the mountain to hike – Some people tend to go on an outdoor expedition without making plans of where they'll be visiting or the types of mountains they'll be climbing. Don't pay attention to what people say about specific mountains. Since you'll be spending your energy outdoors, make sure you choose the terrain which is right for you.
Respect your body – You are only able to hike if you give the body the attention it deserves. Make sure you are fit, and your body is in perfect shape when you want to climb the mountains. Also, move at a slow pace to ensure to don't get exhausted. If you move very fast, you'll get tired and fail to continue with your journey. If you move very slowly, the night will fall, and you may get lost. Enjoy the outdoors and take delight in everything Mother Nature throws at you, but move at a moderate pace.
Respect your soul – When on the outdoor, avoid doubting your soul. If you think you are going to make it, then be determined to achieve whatever mission you've set out to attain. From actual life stories to fictional films, it's clear that people fail in their outdoor mission by failing to trust their instincts. Getting obsessed about reaching a certain objective can be fatal or may end up driving out the pleasure you would expect to get from a climb.
Expect the landscape to change – Of course,there has to be an objective in mind when going out on a hiking mission. But as you make attempts to go to the top, you may discover some changes in terrain and other aspects of physical nature. Do not get worried; use your adventures to discover things you never thought you would find.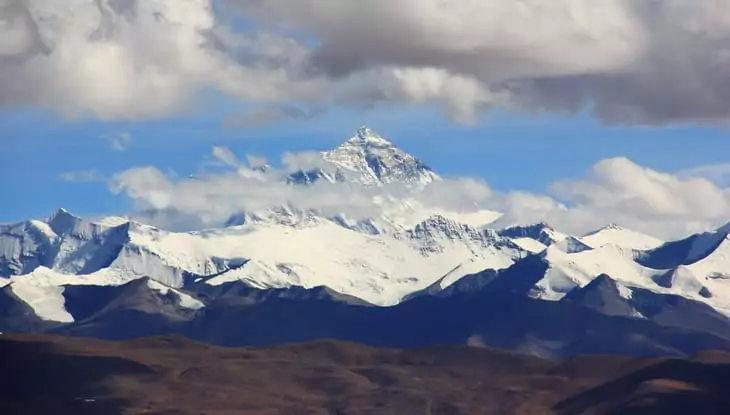 HIKING AND SACRIFICE
What can be gathered from all movies about backpacking is that determination and sacrifice go a long way in ensuring that you help yourself or the loved ones survive the outdoors. Doing what is important to anyone involves making sacrifices. The outdoor life is about acknowledging the fact that we have the capability of doing anything we desire if we simply realize that it's not possible to do everything we want.
It is possible to throw away your current obligations and decide to take a hike on the Appalachian Trail, but this will include some element of sacrifice. You may have to leave your loved ones behind or even quit your job so as to achieve you long time desire of hiking the Everest.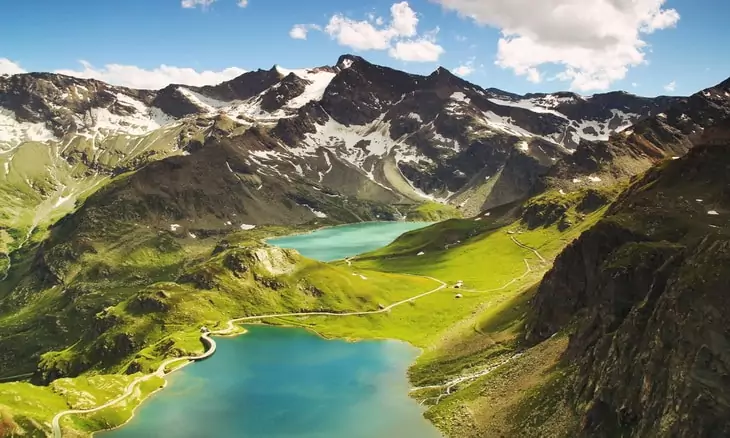 In scenarios that are less extreme, we can use this thinking to other sections of life. You may decide to quit your job and move to another one that is less stressful, prompting you to take a pay cut. You may obtain an early retirement, but you'll have to forego buying a new automobile every two years. You can do whatever you desire, but you will need to acknowledge that sacrifices need to be made.
Sacrifices can also be made on the trail. We have seen movies where people give up their lives so as to save the lives of their loved one. Being an outdoor enthusiast can also require you to possess the ability to sacrifice on behalf of everyone else. Be ready to give up whatever you have so you can save the life of someone else even when it means giving the last piece of snack you had with you to save the life of a peer who is almost dying of hunger.
CONCLUSION
Movies about backpacking teach us a lot about aspects of survival. Among these are the issues of perseverance, preparedness, determination, self-awareness, and sacrifice. To cultivate a life which revolves around meaning, you will need to make sacrifices. In the wilderness, a sacrifice is worth it.
You simply need to identify what's more important to you and conquer that fear of missing out. That way, you'll be able to live without worrying about the things you are missing and instead focus on what is ahead of you. This is what hiking is all about!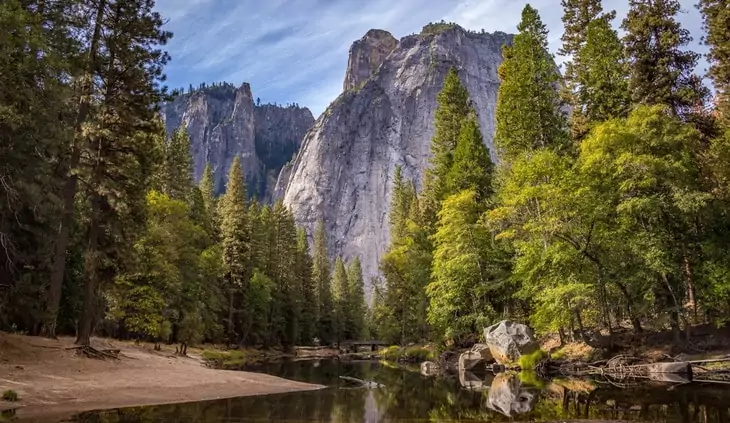 Have you watched any hiking movies? Which are your favorite and what did you learn? Please let us know by posting your comment below. We will be more than excited to hear from you.