Hiking can be a great way to not only getting fit and healthy, but a wonderful way to see the beauty of the nature that may even be in your own backyard.
Enjoying a day in the outdoors with friends and family can be a great bonding experience by getting everyone together for a fun day of exercise. Here, we will discuss how to hike and share some important information you need before you go. When you learn how to go hiking, you will soon want to go all of the time!
Preparing for a Hike
Before hiking for the first time, you will want to invest in some good hiking boots, as regular tennis shoes will not work well. Prepare yourself by starting out small and working your way up to longer times. You will eventually be able to go on day hikes and not be tired out quickly. Read our piece on how to break in your hiking boots to prevent those blisters from appearing.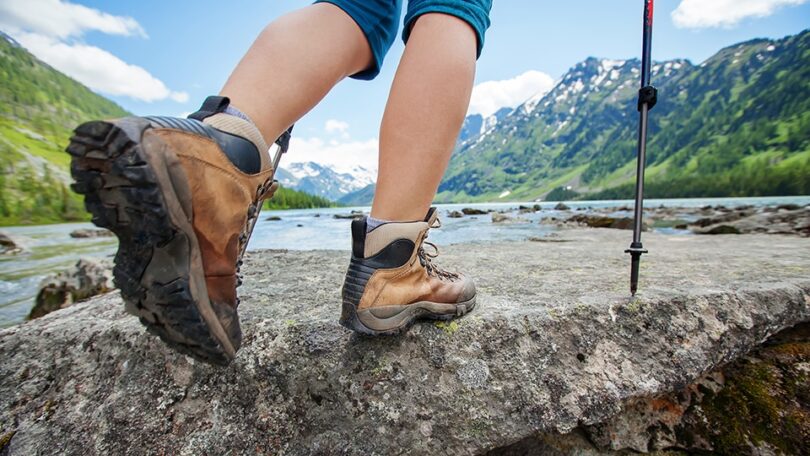 Be sure to pack plenty of water and some snacks while you are gone so that you do not get dehydrated or hungry. Make a list of things you need to take with you as well as a map or GPS so that you do not get lost. Another thing to remember is to tell one or two people where you are going and when you will be back, in case of an emergency.
Hiking Clothing
Here are some of the important items you should wear or have with you while you are hiking. If it is cold, dress warmly as you can always remove layers of clothing.
Boots: Using hiking boots is the best way to go when it comes to hiking. They provide traction and extra grip when going through harder terrain. Boots can also come insulated to keep your feet warm. To find out the basic differences between hiking boots and hiking shoes, see our must-read article on this important topic.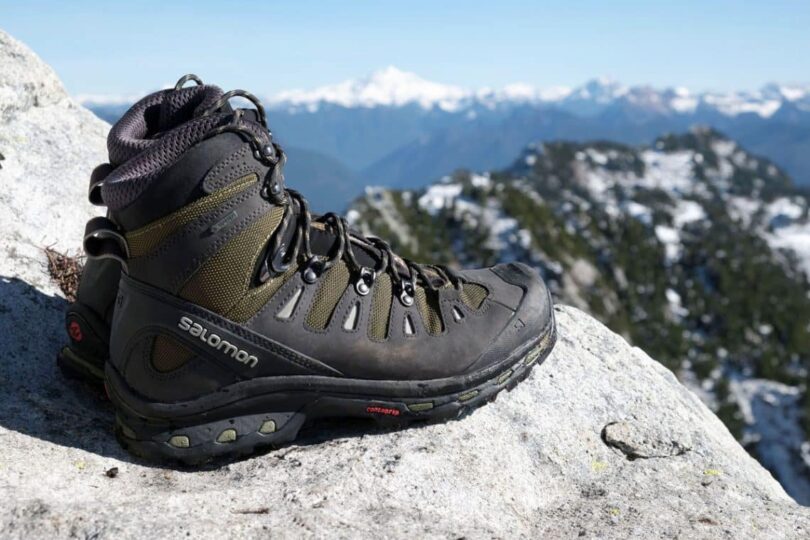 Socks: Wearing a good pair of socks, or two, will keep your feet dry and take in the moisture from them. Many people prefer wool socks because of this reason. Socks also prevent blisters from occurring and make fore a more enjoyable hike.
Pants: It is not recommended to wear shorts unless it is a hot day and you are not climbing far up. Try to wear pants that are light weight and can dry fast in case you get wet somehow. You can also purchase pants that turn into shorts by unzipping part of the legs. However, wearing pants will prevent you from poison ivy and anything else in the woods that may cause a reaction. See our interesting topic on the benefits of using slim hiking leggings to see if it's the right pants for you.
Shirt: As far as shirts go, you want something light in weight and maybe performance based. If it is cold, consider a fleece to wear over your shirt. Never underestimate the difference in temperature as you go up in your hike.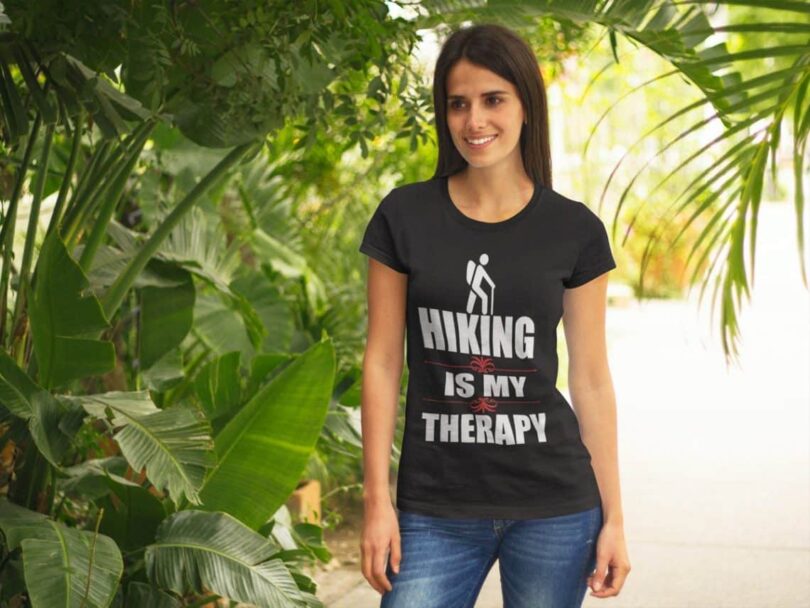 Jacket: Again, you will want a light weight jacket that is still warm, maybe fleece lined or wool. Your jacket should also be fully waterproof and be able to block wind. Consider a jacket that has a hood so you can pull it up if it is a windy or cold day.
Hat: A hat is a perfect item to have, no matter what the weather is. In warm weather, the hat will block sun and give you the ability to see better. In colder weather, a hat will keep in body heat and protect your head from snow or rain.
Sunglasses: You will no doubt need sunglasses when you go hiking, whether it is a sunny day or a cold day. Sunglasses will block the sun and protect your eyes from UV rays.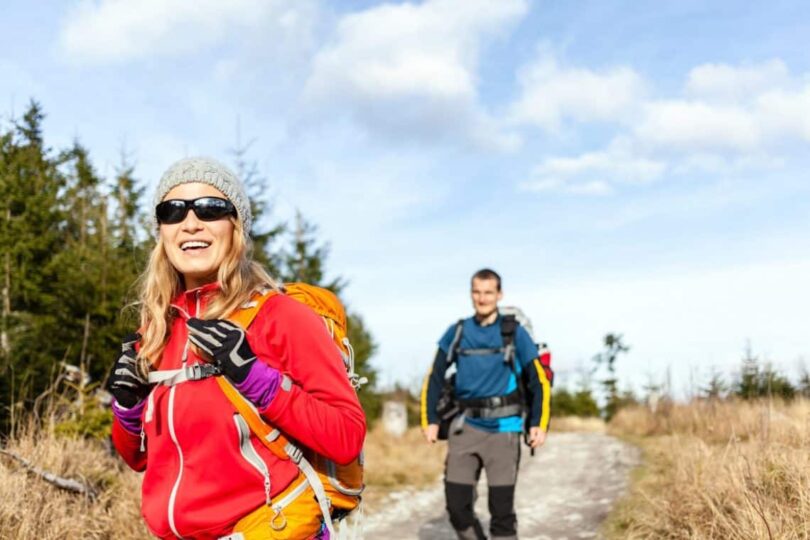 Also, in cold weather, wearing glasses or even snow goggles will help to prevent snow blindness.
Hiking Gear
Having the correct gear can mean a world of difference when you are out hiking. Here is a list of items that will make sure your hiking experiences is stress free and memorable.
Backpack: Be sure to bring along a backpack and fill it with the items listed below along with a flashlight, batteries and maybe some extra clothing if you need it. If you will not be gone all day, then you will not need a huge pack to take with you. Just bring what you need, but be prepared.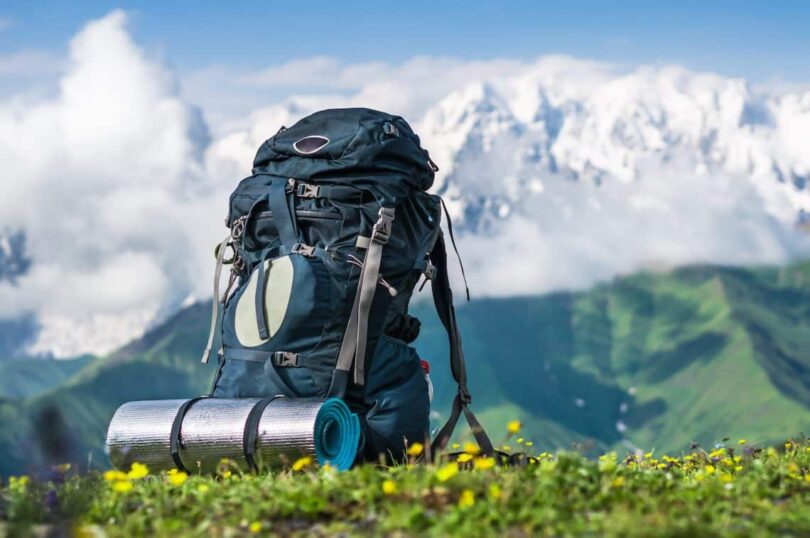 Map or GPS: Bring along a map or some type of GPS with you so you do not get lost. If you do get lost, do not hesitate to call the authorities.
Cell Phone: Having a cell phone will not only allow you to use a GPS, but you can call for help if you need to, and take breathtaking photos and videos of your hike. If you find yourself without a signal, you should also bring along a radio transmitter, which will allow you to signal for help.
Camera: If your phone does not have a camera, or it does not work, bring a camera with you. You will capture a lot of beauty on your hike. If you love photography, a camera is a must. Later, you can create and album and share your photos with others. For more affordable action cameras, see our article on this topic for insight.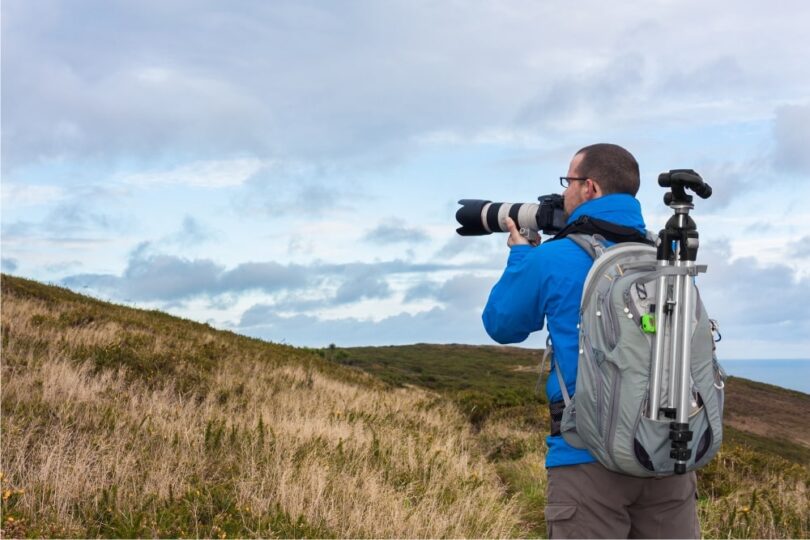 Sun Block: Do not forget your sun block so that your skin will not be harmed by the elements. Not only can the sun damage your skin, but so can wind, which creates wind burn. It also protects from ultra violet rays.
First Aid Kit: Even if you are going on a short hike, you should bring your first aid kit with you. This should include things like bandages, gauze, scissors, tape, aspirin and alcohol swabs, among other things. This is very important to have because hiking can be dangerous with steep hills and lots of brush.
Pocket Knife: Having a pocket knife allows you to be ready for anything while hiking in the forest. If you get tangled in some brush, you may cut some branches away to free yourself.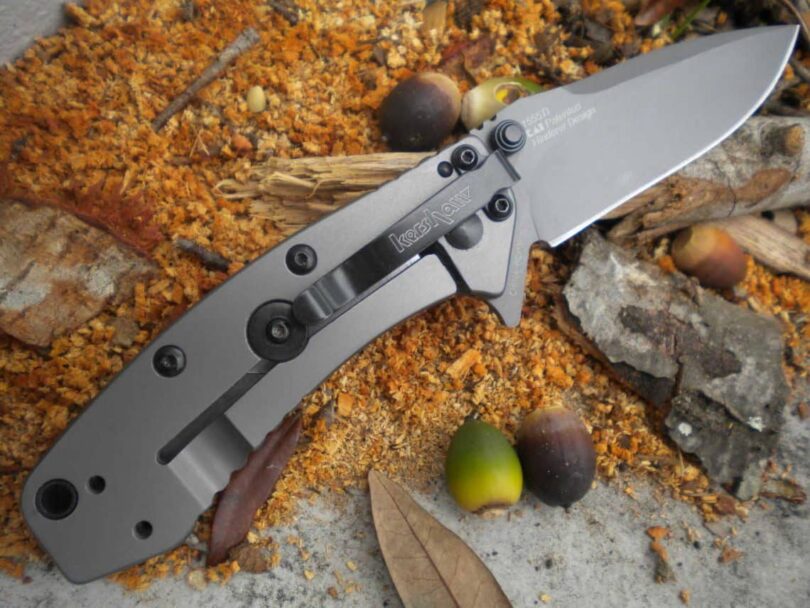 Bug Spray: In the summer time, or warmer days, you will want to bring bug spray. Otherwise, you could find yourself covered in mosquito bites. Take the time to spray yourself because not just mosquitoes are in the woods, many other bugs exist.
Food and Water: Water is a necessity and will keep you from becoming dehydrated. You should also bring with you some snacks that will keep you energized and full until you get home. Bringing items like almonds, walnuts, fruit, and beef jerky will keep you full and keep your body ready to hike.
Safety While Hiking
Always be safe while you are out in the wilderness by not only wearing the proper clothing and gear, but by following simple safety rules while hiking. Keep an eye on your feet so you do not get tangled up in anything or step on a snake, which can bite you. You can also twist your ankle or otherwise hurt yourself by not having the proper footing.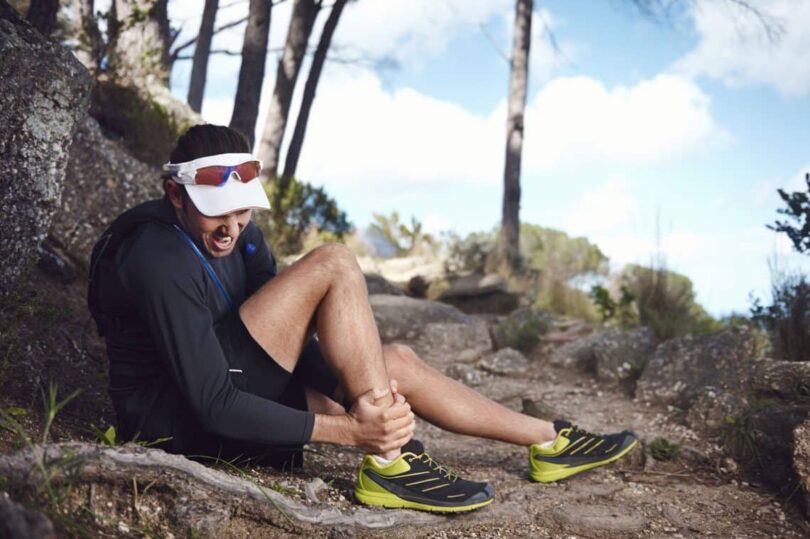 If you fear you may have been lost, stop where you are and try to go back until you recognize an area that coordinates with your map. Never panic if you feel you are lost, as this happens a lot and can be easily fixed by backtracking.
However, if you have no clue where you are and need assistance, you should call 911 or authorities that may be located where you are hiking, like a park ranger. Stay where you are so they can find you. Having a GPS on your phone can save hours or days.
Hiking Etiquette
Many people are unaware of hiking etiquette, but it does exist. Below are some rules and general knowledge of what you should do while hiking.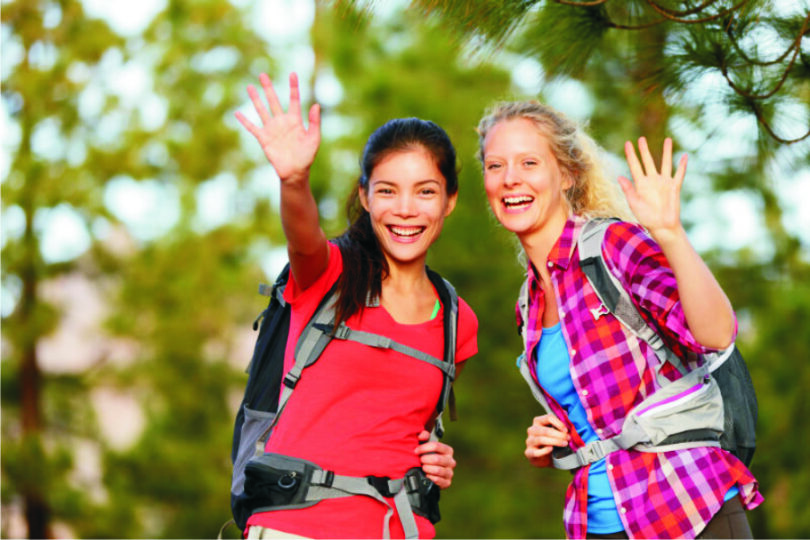 If you are passing other hikers, especially in areas that are large, you could share information on weather conditions or terrain so the others know what to expect. Even saying hello, can be a form of positive etiquette. However, do what feels comfortable for you.
If you are going down a hill on your hike, and another person or group is coming up the hill, they have the right of way. You should slow down or step aside to provide them with ample room. If you happen to be on even ground, allow groups to pass you by stepping aside.
If you go out with a group of people, keep the noise level down so that you are not disturbing other hikers or the wildlife. Talking on your cell phone while on a hike is considered rude manners. Also, never leave trash behind, as this is not only bad manners but can also mean getting ticketed. Leaving trash around can harm the local wildlife.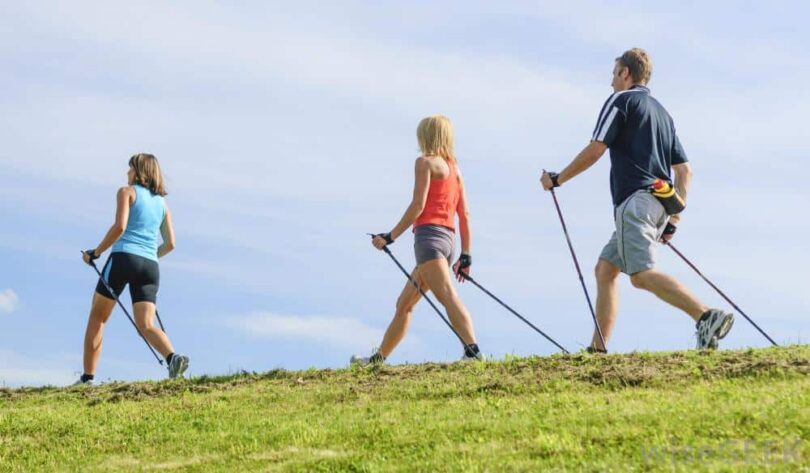 If you plan on hiking with your dog, keep him or her on a leash at all times. This is just out of respect for hikers who may not want to be disturbed by your dog running up or jumping on them, or who are afraid of dogs.
Be sure to stay on your trail and keep a map with you. Making your own trail off the beaten path can not only disturb the wildlife but can they can get you lost. Never widen a trail by going around any mud puddles as you should go through them because you should already be wearing hiking boots.
Hikers do not have the right of way in all situations. If you come in contact with a bike or horse while you are out, you should give the horse the right of way, as well as the bike. While the bikes should stop for hikers, many times they are already moving to fast and it would just be easier to have the hiker stop.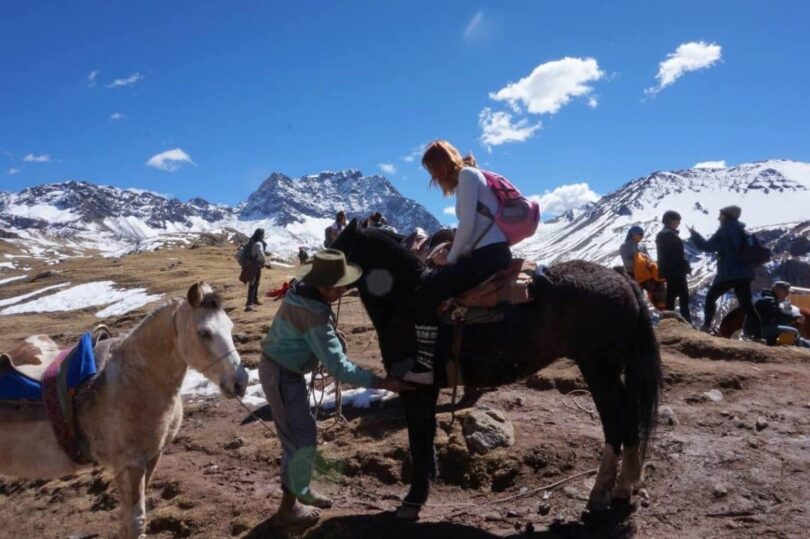 If you find yourself in need to use a restroom, try to find one that is an actual restroom versus going outdoors. However, if you cannot get to a restroom quickly enough, or if one is too far from the trail, try to bring along a bag to clean up your mess. Try not to disturb any of the foliage in the area as you do your business.
A few Useful Tips
Never hike alone in case of emergency, as anything can happen in the woods like getting attacked by an animal, or falling. It would be a good idea to keep your cell phone or a radio transmitter on you, in case you need to be rescued by personnel.
Bring plenty of water for yourself and those with whom you are hiking. Dehydration can happen quickly and you should take several water breaks if you are hiking for long periods of time. Keep snacks on you, for your nourishment as well.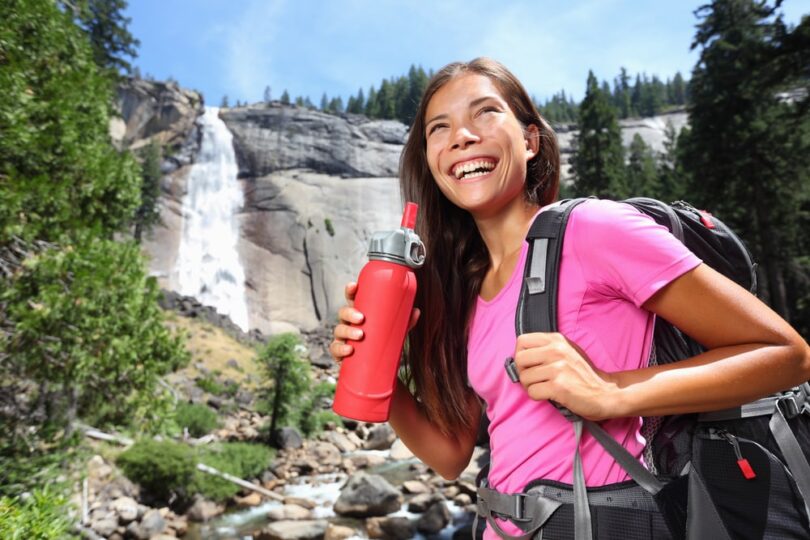 Bring your backpack with all of your needed items and be sure to use sunscreen. Wearing clothing that is fitting for hiking will help you from feeling weighed down or over heated.
Never forget to let people know where you are going and when you are expected to return home, so they can notify someone to find you if necessary.
Always check the weather before you leave so you know what to expect. When it rains, hiking conditions can become slippery. Use caution if you hike in undesirable weather. If you see dangerous weather like a thunderstorm, you should head back down to the base of your hike.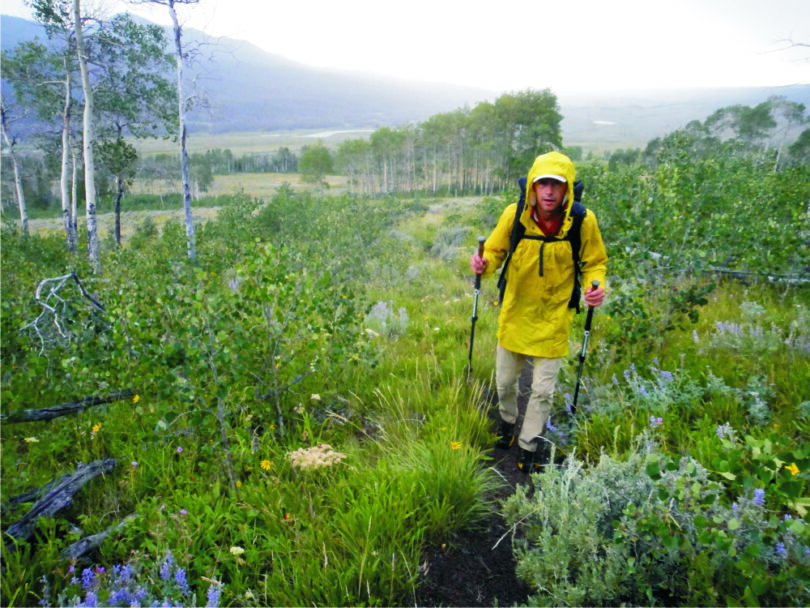 Never rush to finish a hike. Take several breaks over a period of a few hours so that your body does not burn out. Try to find a shaded area for rest.
While animal attacks happen, they are rare. Animals are usually afraid of human beings and will run away. However, you can purchase sprays that will deter animals like bears and mountain lions.
Wrapping it up
As you can tell, hiking is a fun outdoor activity that can be done by anyone at practically any time. Bringing friends and family along makes a day of hiking more fun!
By following simple safety rules and doing some advanced preparation, you can turn hiking into a fun exercise that helps the mind, body, and soul!