Being in nature can be a lot of fun, but it requires a good plan. You need knowledge and experience on how to choose terrain and equipment.
At the same time, you need to adapt your habits to an environment that differs from everyday life. If you are ready for it, staying in nature will be what we hope for: leisure and enjoyment.
You should also know that being in nature carries risks and various dangers. The better we prepare, the safer our stay in nature will be.
It is crucial to stay alive, healthy, dry, full and safe. If you haven't had the chance to experience something like that before, read our list of recommendations. We've listed a few gadgets you can't leave without.
1. Mpowered Luci solar string lights and phone charger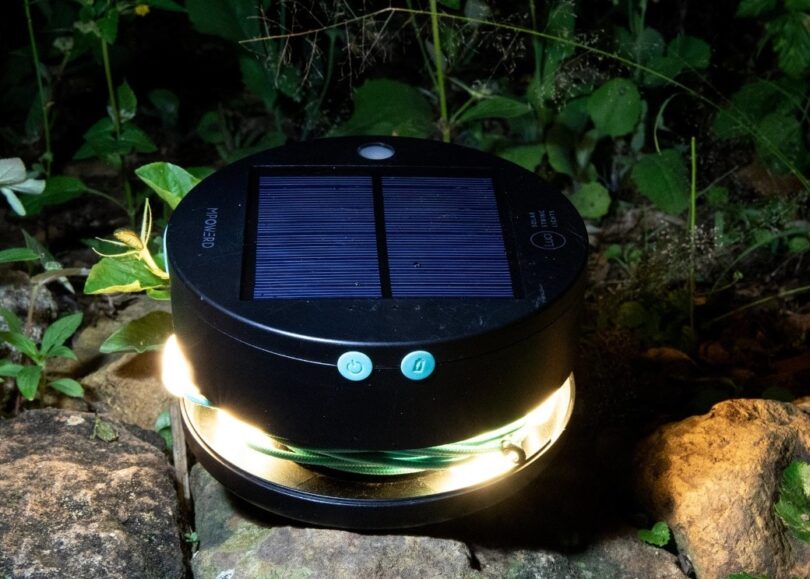 A portable solar charger is a must-have for any tech-loving adventurer. Whether they're carrying phones, cameras or GPS trackers, hikers and nomads are increasingly finding themselves in a situation where they need power on the go.
Thanks to it, you will always have a source of energy at your fingertips. It is especially useful when you are in nature. In addition to all of the above, they are extremely compact and light while at the same time collecting enough solar energy for charging.
It is recommended to charge them before going out into nature, but you can also do it while you are outdoors. The Mpowerd Luci solar charger is strong enough to charge in cloudy conditions, reliable and affordable. It's also rugged and durable, and comes with waterproof port protectors.
With one charge you're safe for the next 20 hours, but that's plenty if you're camping for the weekend.
2. JBL GO 3 Bluetooth Speaker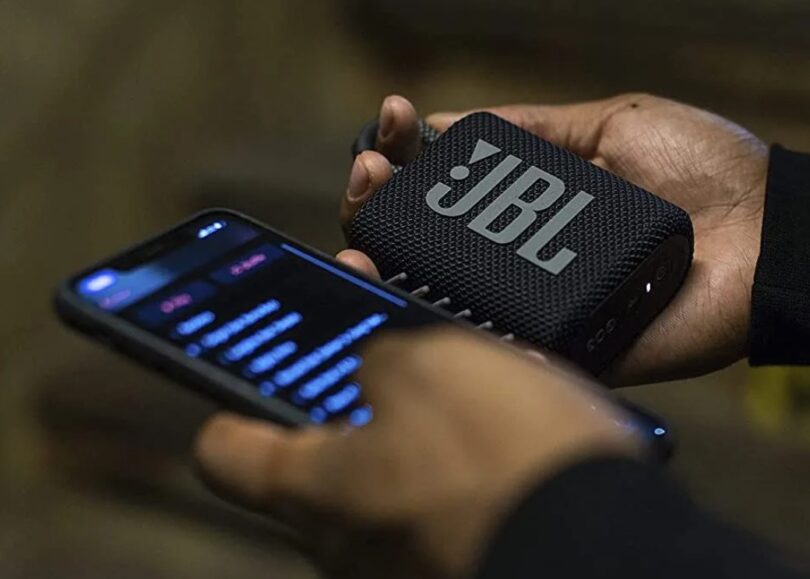 If you're looking to buy a speaker but the choice is overwhelming and you don't know how to decide, you can never go wrong with JBL. However, this brand has been around for a long time and they have released quite a few models.
Among the most popular speakers, we can single out the JBL GO 3 Bluetooth Speaker. Good sound also depends from person to person as it is perceived individually. When it comes to this model, we are sure you will be satisfied with the connectivity, battery and other specifications.
Another of its great advantages that will benefit you in nature is its resistance to water and dust. It is also resistant to extreme heat and cold.
This is a feature that should definitely not be missing if you don't want to take risks. The battery capacity is at an enviable level, and the device also includes other options such as a speakerphone.
For example, if you have connected it to your phone, you can receive and answer phone calls all the time. So, it brings fun indoors and outdoors. You can view more info about JBL products online before buying.
3. Lightweight rechargeable headlamp with multi-beam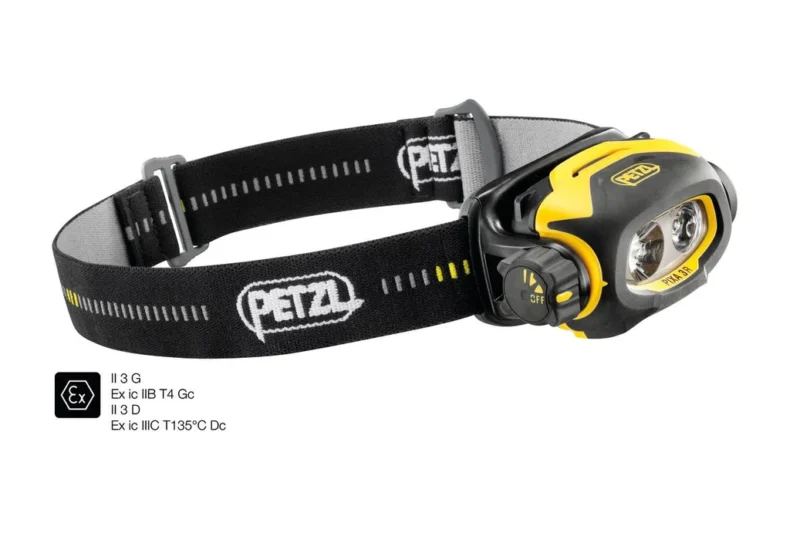 A flashlight is mandatory camping equipment. However, classic LED lamps have been surpassed. Now your cell phone can serve the same purpose, but don't waste your battery on this. That's why we suggest a rechargeable headlamp with a multi-beam.
For example, the downside of a cell phone light is that it doesn't cast light very far, and a cell phone is often used for other things, so it's quite possible that you won't have anywhere to charge it.
The lamps are more durable and shine longer, and they also give better light.
Also, you need a few items. You will place one in the tent, the second will stand in front of the tent, and the third must be at hand. So that you would be free to do other activities like lighting a fire or something else.
A headlamp will make camping much easier because you won't have to carry it in your hand. As well as being rechargeable, it runs on three AAAs which means you won't be stuck in the dark.
There are multiple levels of white light and brightness, so whatever you're doing you'll have the right option.
With an excellent charging speed, lightweight and the ability to store energy, it will be your best friend in nature. It is durable and essential for every camping trip.
4. Self-cleaning UV water bottle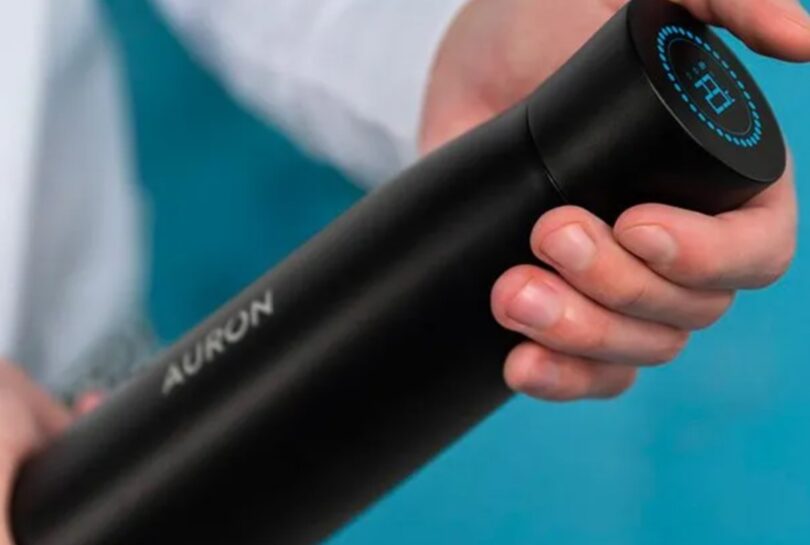 Everyone likes to be clean even if the conditions in nature are different. However, you don't have to sacrifice hygiene to enjoy the benefits of camping. Teeth and hands are easy to clean, but cutlery can be a problem.
For example, a water bottle is not easy to maintain, and you will use it all the time. That's why the WAKEcup self-cleaning UV bottle is a great thing. Ultraviolet light technology actively acts on bacteria, viruses and mold. In just a few minutes, it eliminates most bacteria and viruses.
Just click the button on the bottle and it will glow. After that, you are ready to use it again and go on all your camping adventures. You can pour a lot of water into it, and the contents will remain at the same temperature even after 10 hours. You don't have to worry about weather conditions, because it can handle the rain well.
5. Garmin Fenix 6 Pro solar edition
The multitude of programs and applications that smartwatches support help with everyday activities such as work, travel, and sports, but also activities such as camping. You can connect them to smartphones which means you will have access to the app on the device.
If you take them with you, you will have many useful and interesting functions. For example, it is navigation. With her, you will never get lost, and it is an opportunity to explore unknown areas and make this experience even better.
You will also get information about the number of steps, distance traveled, heart rate, etc. You won't have to have your phone with you all the time, but important notifications will still arrive, but through your smartwatch.
That way, you won't miss important calls or do some work tasks if you work on weekends. Enjoy music and other multimedia content without interruption, because this battery will last much longer than on phones. The Garmin watch will provide you with great support and is designed for swimmers, runners and cyclists.
Conclusion:
Having a tent is a great thing. However, that is not enough. You should sleep in it, keep warm, eat something and bring first aid items. Although the collection of things you will bring depends on various factors such as the terrain conditions, but there are basic things that no one should forget. Also, take into account weather conditions, the number of camping days and the like.