Some people find Christmas extremely overwhelming. It often happens that we spend countless hours and immeasurable energy attempting to find the right gift for everyone on our list. We look and research and read reviews, all in the hope of making our loved ones happy with our choice.
It can be one of the most stressful times of year for some. If you are unfamiliar with the hobbies or interests of those people, it can be extremely difficult to find the perfect fit for them.
These gifts are great for any camper of any age. Keep in mind that although these gifts are universally great, backpackers and car campers do have different needs. Backpacker campers need items that will be compact and lightweight and extremely functional.
Car campers, especially with families, need items that can be used by children and adults and will be fun while also being functional. It is not as important for car campers, to have items that are lightweight because they can simply pull up to their campsite.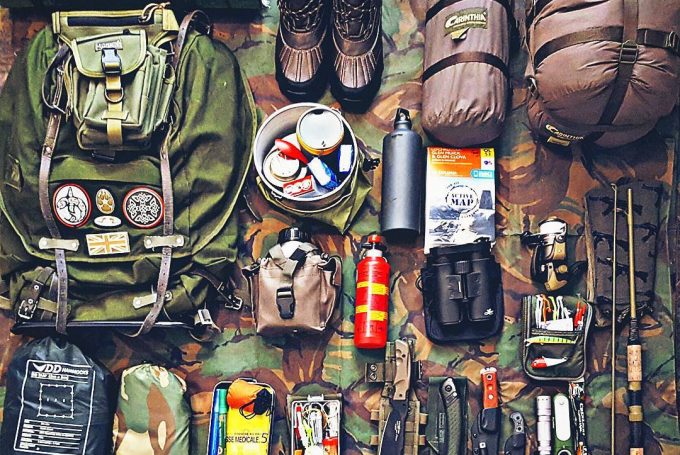 Please remember that each child has different levels of responsibility and these are just a general suggestion. Use your own judgment to decide if they are of an appropriate age to have and use some of these gifts.
So whether you are charting unfamiliar territory or need new ideas for the outdoor fanatic, you have arrived at the right place. We are going to look at some of the best camping gear gift ideas and help you find the perfect gift.
Our Top Picks
Most important features to consider
Here, you will find out which features matter the most when it comes to choosing the most suitable gear gifts for everyone.
The age of the recipient
This will determine if the gift is age appropriate, especially for children. Some gifts may require a level of responsibility to use them and each child and the person are
Gender
This can affect the size and color of some gifts. Some women may enjoy manual labor tools as a gift and some may appreciate extra shade that can be given to them by an umbrella. What type of camping do they like? Some gifts are great for any type of camping, some are better for hiking and some are heavier and more appropriate for car camping.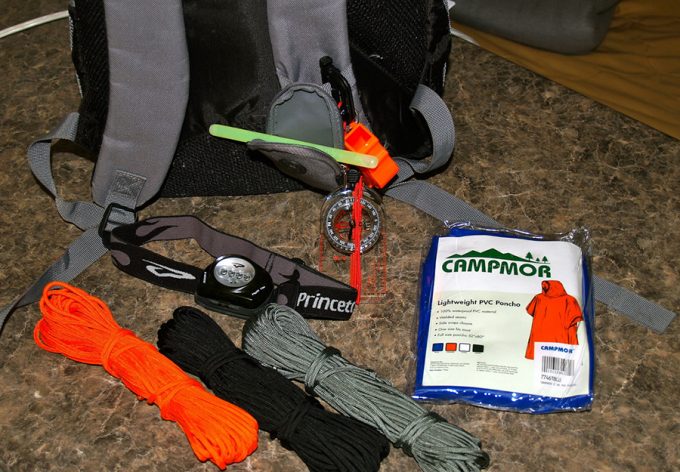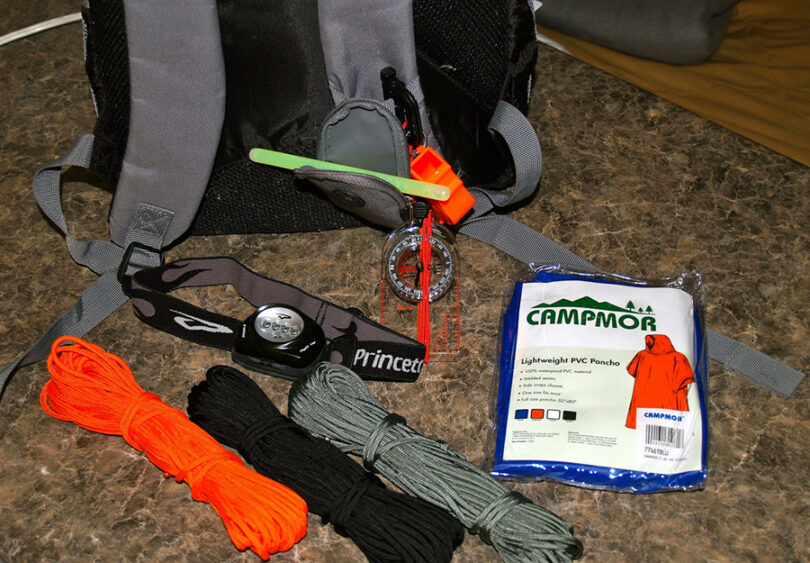 Basically, you will want to know how far they will be walking to their campsite. This will determine if you need lightweight products.
Cost
Gifts can be quite expensive at times, depending on the quality and the nature of the item. You should buy those products that you can afford to avoid breaking your bank with costly purchases. Look at your budget and then research on the perfect product that fits the bill that will impress the recipient.
Durability
The last thing you want is to gift someone an awesome item only for it to start wearing off in just a couple of months. Despite the fact that you will have the cost in mind, it should not compromise the quality of your purchase.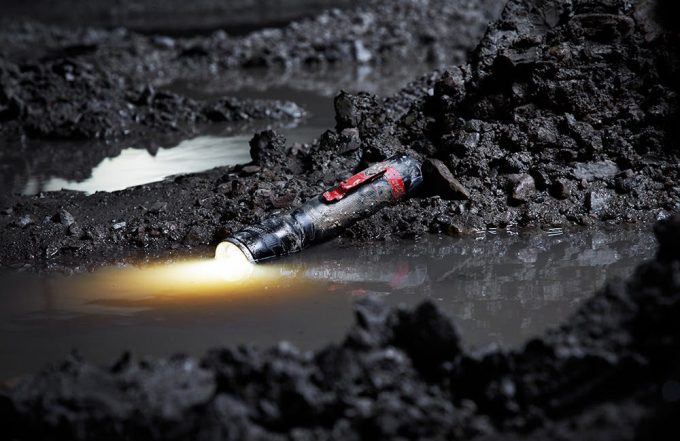 Highest quality products, lean more on the pricey side, but you should not shy away from spending a couple of more bucks for an item that will serve the recipient for a long time.
Top product reviews
Below we listed some of the best gift ideas you can find on the market right now. We checked their features and reviewed their pros and cons so you can make an informed decision.
LifeStraw LSPHF017 Personal Water Filter

Price:  Approx. $15
Weight:  2 oz
Dimensions: 8.86 x 0.98 x 8.86 inches
Color: Blue
Specific features: Eliminates 99.9999% bacteria and protozoa parasites, purifies up to 1000 liters of contaminated water, chemical and battery free, ultra-light
Best use: Hiking, camping
Description: A LifeStraw LSPHF017 Personal Water Filter is exactly what you think it is. It is a straw that you can drink out of that instantly purifies any water source. LifeStraw has designed this product to filter 99.999% of waterborne bacteria and waterborne parasites; it also surpasses the EPA regulations for water filters.
This is NOT a single-use item, so depending on how often it is used, it will last a whole camping season before being replaced. It is recommended to filter 1000 liters of water that does not contain iodine, chlorine or other chemicals. (So it will not make pool water safe to drink.)
We put this in the "great for any camper" category because, simply, it is. This is compact and lightweight enough to suit any backpacker that hikes in areas where clean water may be hard to find.
It is also a great product for families that camp near rivers that would be a perfect water source. LifeStraw is versatile enough that kids of any age can use it.
The LifeStraw personal water filter also fits into any budget. Coming in under $20, it is very affordable and is a product with a mission. Christmas is a time of giving and reaching out to those that need it most. LifeStraw gives back to children across the world with every purchase. For each product that they sell, they provide a child in another country with clean drinking water for their entire school year. What better way to keep the spirit of Christmas alive than to give a gift with a deeper purpose.
You will not have a hard time using this fantastic filter. All you need to do is just open the caps and insert it in the water source, and just like that, you have purified water coming into your mouth. It's vital that you blow back into the straw to remove any trapped dirt and filtered membranes from the filter. Alternatively, you can use coffee filters to ease the cleaning process.
PROS:
Ultra-light and highly durable
Packs small; perfect to carry around
Can be used on all water sources
You will not feel any added chemical taste in your mouth
CONS:
Requires a bit of suction to maintain water flow
Takes time for the fibers to soak in the water before you can suck
Related: If you still don't trust the water source, even with your awesome water filter, how about carrying some tablets to purify this water before you can drink it? The Potable 301 Aqua Water Tablets are portable and affordable and might be just what you need to make your drinking water safer. Selling at approx. $8, these tablets will purify water in at least 30 minutes. One bottle contains about 50 tablets and will purify about 25 quarts of drinking water.
Hydro Flask S21001 Water Bottle

Price:  $28 – $90
Weight:  14.4 oz
Dimensions: 10 x 8 x 3 inches
Color: Mint
Specific features: Can keep drinks hot for up to 6 hours and cold for up to 24 hours, made of 18/8 stainless steel, colorful powder-powered matte finish, lifetime warranty, no liner, BPA free , double wall vacuum insulation
Best use: Sports, hiking, camping
Description: Every good camper needs a good water bottle. Campers of all ages can use a good water bottle to complement their trip, no matter where they go. Hydro Flask S21001 Water Bottle has designed a double wall vacuum insulated water bottle that is guaranteed to keep your beverage the perfect temperature. If you are going on a crisp fall hike, it will keep your coffee hot for up to 6 hours.
In the middle of summer, you will have cold water for a full 24 hours. So no matter what your favorite hiking weather, you are sure to have a nice refreshment in your hand. The Hydro Flask comes with a wide mouth and a flip cap for easy closure. This water bottle is made out of stainless steel for durability. Not only is it durable, BPA-free, and has a lifetime warranty, it is also environmentally friendly.
The Hydro Flask is 100% recyclable, so when the time comes for replacement, it does not add any trash to the landfill. That is definitely an added bonus for the environmentally conscious hiker on your list.
Hydro Flask has made this great product very budget friendly. The water bottle comes in three sizes that range from 12 ounces to 20 ounces and cost between $21 and $27. It is very affordable and makes a wonderful Christmas gift.
Most users love the fact that even in the extreme summer weather, your drinks wil still remain as cold as ice. It also comes in handy during the cold mornings when you need hot coffee to kick start your day. You will also love the fact that this bottle is scratch resistant no matter how many times you drop it. Moreover, it's very easy to clean.
PROS:
Easy to clean
Scratch resistant
Keeps drinks hot or cold for long
CONS:
Not highly durable
May rust
Breaks easily
Related: You might have dropped your bottle a couple of times and the cap broke, rendering your Hydro Flask totally useless. Well, the Hydro Flask 6PTQ6Y Water Bottle Sport Cap, that goes for about $13 will solve these problems for you. Having this cap, will ensure that whenever a flask's cap is broken, there's already another one to replace i.
Sport-Brella Versa-Brella Umbrella

Price: $20 – $38
Weight: 1.8 lb
Dimensions: 3.4 x 3.5 inches
Color: Firebrick red, midnight blue
Specific features: UPF 50+ protection; 99.5% protection against UVA and UVB light, underneath silver coating, 4-way 360 degrees swivel, rugged durable cover and connector
Best use: Sports, at the beach, camping
Description: This all position umbrella is another perfect addition for any camper on your list. However, it may not be for backpack campers due to the bulky size. This Sport-Brella Versa-Brella Umbrella has been called the perfect buy that you never knew you needed.
When camping with your family there is always the need for a little more shade. Well, this product has given it to you. The kite shape allows you to make the most of the area and covers as much ground as possible.
Sport Brella has also lined the Versa-Brella with UPF 50+ for complete protection from the sun. This is very important for young children and older adults. The universal clamp will open to 1.5" and attach to almost any surfaces.
Consumers have used the Versa-Brella on their outdoor chairs, golf bags, strollers and more, all with great success. We mentioned this product was slightly bulky. While unfolded it has a great size of 3.4' by 3.5', giving you over 11 square feet of coverage.
When you fold it down for storage, it measures 3.5" by 36", so this is not considered "bulky" for family campers or car campers. With a weight of only 1.8 pounds, anyone will be able to set up and use the Versa-Brella. The Versa-Brella will not break the bank. You are able to buy red or blue for under $20. Again, this is a great product that is budget friendly for anyone.
When backpacking, you will love that it folds small to a compact carrying case, meaning you can carry it wherever you want. The connectors also secure to any round or tabular surfaces, giving you the best view there is. Having a rugged cover allows the umbrella to serve you for long without undergoing any wear and tear.
PROS:
Ultra-light and Easy to carry
Durable fabric
Adjustable clamps to allow you get the best view
Provides maximum protection from the sun
CONS:
Doesn't protect you against the rain
Rubbery clamp might have an unpleasant odor
Has no wind vent
The carrying bag is quite bulky
Related: Looking for a perfect chair to go along with your umbrella? Look no further. The Kijaro 80068 Dual Lock Chair is designed with a lock technology that allows it to lock, both in the open and closed position. It goes for around $44 and is equipped with 2 cup holders and an organizer complete with zip and mesh pockets for that extra storage.
Etekcity 664871 Outdoor Camping Lantern

Price: Approx. $17
Weight: 0.35 lb
Dimensions:  3.5 x 5 x 7 inches
Color: Black
Specific features: Equipped with 30 individual low powered light bulbs, 360 degrees of luminous light, lightweight, can light up to 12 hours of continuous use, foldaway handles that allow easy carrying, water resistant, portable, 10 years warranty
Best use: Barbeques, parties, camping, hiking, emergency situations
Description: Etekcity has combined LED power and portability to create the perfect camping lantern for anyone. The Etekcity 664871 Outdoor Camping Lantern provides regular lighting for up to 12 hours on full batteries and then will automatically dim when the battery power lessens to provide an additional 4 hours of light.
These lanterns are made with military grade plastic to make them hold up in any situation and Etekcity includes a 10-year warranty with each lantern. While backpackers as a group may not find room for these lanterns, some may find the collapsible handle to provide the perfect carrying option for their trip.
Family campers will definitely enjoy these and because they are sold in pairs, you get a two-for-one deal! Batteries are NOT included and it will require an additional purchase of 6 AA good quality batteries to provide the longest lasting light as possible. Great investment for any camper on your list!
The lantern is designed to suit even senior citizens, since it's ultra-light, easy to use and carry around. We advise that you remember that for the battery current to flow, you have to pull the plastic tab out of the battery compartment. Most users forget this part and end up getting very frustrated. You also cannot buy new LED bulbs as that compartment is sealed completely.
PROS:
Light weight and compact
Highly durable
Portable
Water resistant exterior
Energy efficient bulbs
CONS:
Handles may stop working after a few times of use
Lights up too bright
Related: You can consider getting a Coleman 16526 Tent Kit alongside your outdoor camping lantern that goes for approx. $8. When camping, you will need to hang the lantern in your tent at night and this kit helps you secure your tent for this purpose.
Leatherman Wingman 831426 Multi Tool

Price: Approx. $40
Dimensions: 3.8 x 1 x 2 inches
Weight: 6.9 oz
Specific features: Equipped with 14 tools, locking blade, accessible outside tools, one hand opening blade, spring action jaws, no sheath, 25 year guarantee
Best use: Campsite, work, house repairs
Description: Leatherman has been a reputable company for many years and make quality products. Before buying this gift, keep in mind the age and responsibility of the recipient. This Leatherman Wingman 831426 Multi Tool would be a great addition for any camper that is responsible enough to handle it.
The Wingman Multi-tool is made from stainless steel for ultimate durability. It has been designed to be opened one-handed and features 14 tools. Somehow they managed to effectively give us the following tools all wrapped into one, hand-held, compact multi-tool.
It is absolutely incredible how many uses this tool has! If you bought each of these tools individually, you would spend a lot of money, but thanks to Leatherman all of these tools are included for under $35. They have also included a 25-year warranty to ensure that no matter what happens, you get years of use out of a single purchase. This is a wonderful gift for any camper that is on the go!
If you wanted a tool to use for cutting that has knife blades, then you can feel right at home with the Wingman. Users also love its multi functionality, but some have suggested that they would like to choose which tools they want with their wingman, because some of the current ones remain unused.
PROS:
Affordable when compared with similar products
For multi-functional use
High quality tools
CONS:
No lock for screwdrivers
The ruler doesn't have much use
Related: The Wingman makes for a perfect gift but it doesn't come with a sheath for its storage. That's why you need the Leatherman 934810 Nylon Sheath with Pockets that is in standard size, meaning any multi-tool can fit perfectly. You will purchase this sheath at around $11  which gives you a good value for your money.
Great camping products for couples and families
These next products are great items for any couples or families on your list that enjoy camping. More than one person is able to use these products at a time and they are very versatile. Because they are designed for families and couples, these products may not be the best gift for backpacker campers.
Again, backpackers have a totally different need in their products, and while these may give you an idea, you may need to find a lightweight, compact option for backpackers on your list. Now, let's see what we can find for family campers on your list!
Coleman Sundome 4 Person Tent
Price: Approx. $52
Dimensions: 4.09 x 9.02 x 7.01 inches
Weight: 11 lb
Color: Green, navy
Specific features: Polyester fabric, can sleep 4 up to 4 people, 8.5 mm fiberglass poles, 1000D polyethylene floor, electrical access port
Best use: Camping, hiking, backyard, hunting, travelling
Description: Anyone who is going camping needs some form of shelter. Some choose trailers, some choose RVs and some choose tents. I believe that those that choose tents often create the greatest memories. They can be carried to any location, and are just as effective with power as they are without power.
Coleman is a well-established company that has made outdoor products for over 100 years. You can count on quality from them. This Coleman Sundome 4 Person Tent has a floor space of 8' x 7' and will sleep 2-4 people comfortably, making it perfect for couples or small families.
Coleman also boasts of inverted seams and a WeatherTech system to keep you dry. WeatherTech for Coleman means that the seams are welded and cover all the needle holes to ensure as little rain penetration as possible.
Coleman tested the tent in hurricane force winds and simulated downpours and still guarantees that the WeatherTech technology will keep you dry in the worst conditions. Many consumers agree that they do stay very dry, no matter what the weather. During hot, summer camping, there are vents located throughout the tent to circulate as much air as possible.
If your recipient is a person who is afraid of a tent set up do not worry. This tent is designed to allow it to be set up in 10 minutes or less. With continuous pole sleeves, it ensures an easy setup for anyone. The Sundome tent also includes a durable carry back, gear pocket, electrical port, and a privacy vent window.
Coleman has also been known to provide quality products that come in under budget every time. The Sundome will fit into any Christmas budget at $59 for a family gift; you cannot spend your money any wiser.
You will love the small plastic circles that hang from the center of the tent that you can use to hang your stuff, especially a lantern to give you that extra light at night. Users love the large screen panels on the ceiling that allow you to have a great view of the sky when the rain fly is not on.
PROS:
Easy to set up, even for beginners
High quality fabric
Heavy duty floor, made of tarp material
A carrying bag to carry your tent and related equipment
CONS:
Stakes are not very durable
Might not fit 4 people comfortably; maybe just two
Not very durable in extreme weather; heavy rains or strong winds
Related: Despite the Sundome having a pretty comfortable tarp floor, you will need a fantastic airbed for maximum comfort at night. And this is where Intex Classic 68765 Downy Airbed  comes in. It will cost you about $23 and you get 2 pillows with your purchase. The airbed is queen size and can work well with fitted sheets.
Coleman Classic 20943NP Propane Stove

Price: Approx. $43
Dimensions: 4.1 x 21.9 x 13.7 inches
Weight: 4 oz
Specific features: Two independently adjustable burners, fits a 12-in and 10-in pan at once, PerfectFlow pressure control technology, WindBlock panels, chrome plated grate, PerfectHeat technology
Best use: Camping, backpacking, outdoor home use
Description: We cannot boast on Coleman enough. This company has made consumers their number one priority. The Coleman Classic 20943NP Propane Stove will stand up in any condition to cook food to perfection.
Coleman designed WindBlock panels help shield the burners and PowerHeat technology offers efficient cooking with less fuel usage. The stove also features a chrome-plated grate for easy cleaning and aluminized steel for the best anti-rust ability.
The stove can be used on any flat surface and is able to fit a 12" pan and a 10" at the same time. This equals perfection for family and couples. A hot meal is delicious in any situation and should not be compromised when camping. This stove makes it possible for the family cook to continue serving delicious meals out in the wilderness.
While the stove is designed to work with small, 16-ounce propane cylinders and gives an hour of cooking time on high. For some campers, that does not seem to be quite enough, so you are able to buy an adapter and attach it to a larger propane tank if needed. However, the smaller sizes offer greater portability.
One of the major flaws is despite the fact that the stove is designed for outdoor use, you cannot use it in the rain. Some of the users have also complained about the stove valves that can end up being so frustrating.
PROS:
Lightweight
Packs small; easy to transport
Easy to set up and use
CONS:
Ineffective temperature adjustments
Very wide space between the grills
Latching hook may not stay fastened
Related: This 2 pack Coleman 41500 Propane Bottle maybe precisely what you need for your camping stove. The extra pack will come in handy when you are out in the wild and have run out of propane for the stove, yet you need to boil water or cook some food.
Ohuhu OH-08 Double Sleeping Bag

Price: Approx. $55
Dimensions:  7.5 x 10.7 x 15 inches
Weight: 6.08 lb
Color: Black, red, blue
Specific features: 2 in 1 use, polyester and cotton material, 300G/ M2 3D cotton filling, 210T polyester shell, 23 degrees F temperature rating
Best use: Camping, backpacking
Description: The Ohuhu OH-08 Double Sleeping Bag is perfect for any couple that loves the outdoors. This bag can be compacted down, but it does weigh 6 pounds. It may be too heavy for most backpackers. However, for couples that love to car camp, this will be the perfect addition.
It does come with a double sleeping bag, but it can be separated into two sleeping bags if needed. There are zippers located on both sides of the double bag to give the easiest entry and exit as possible. This set is also sold with 2 small pillows and a carrying bag for convenience.
The bottom layer of the sleeping bag measures 86.6" x 59" and the top cover measures 74.8" x 59".  This guarantees this bag will sleep someone of any height up to 6 feet comfortably and they would be fully covered at night as well.
Some consumers have said that they are 6+' and they are still comfortable in the bag. The Ohuhu has a temperature minimum of 23 degrees, but is suggested to be used between 32 and 50 degrees for maximum comfort. This is backed by consumers who also said that the below freezing temperatures are too much for this bag to handle. This bag is also affordable. Because you are buying two sleeping bags in one, you are able to buy a gift for a couple for under $25 per person.
Ohuhu customer service also seems to be on point, handling any issues that arise by refunds or replacement bags. We can appreciate good customer service when I can find it and will attempt to buy their products whenever possible. Keep in mind that not every company is so easy to communicate with when buying your gifts.
Keeping this bag clean won't be an issue since its material can withstand machine use; cold water only and air dried. However, most users seemed to be concerned with the durability; the zippers jam easily not forgetting the fabric that feels too thin and can easily wear out. All in all, it's a great bag at a good price that would be perfect as a gift.
PROS:
Lightweight
Portable; Compresses easily
Very warm for maximum comfort
High quality material
CONS:
Thin fabric ; might rip up easily
Weak zippers that may break or get jammed easily
Can't fit people over 6 ft. tall comfortably
Strong chemical odor
Related: How about a portable lantern to go along with your sleeping bag gift? This Image HM7QRE LED Camping Lantern is just perfect to not only provide you with light when you are in the tent, but it also has a ceiling fan for that maximum ventilation all night long. And all this goes for around $17.
ENO DoubleNest Hammock

Price: Approx. $70
Dimensions:  20 x 10 x 10 inches
Weight: 1.19 lb
Specific features: Can support up to 400 lb, 70D breathable nylon taffeta, triple interlocking stitching, can hold up to 2 people, multiple uses,
Best use: Camping, backpacking, travelling, backyard use, boating
Description: Eagles Nest Outfitters began as a small company and now sends quality hammocks around the world. Eagles Nest Outfitters ENO DoubleNest Hammock is perfect for any couple or family and can support up to 400 pounds.
When unfolded the hammock measures 9'4" X 6'2", but can be compressed into the "size of a grapefruit", making it perfect for the backpacker couple in your family. The 70 D nylon taffeta, and triple stitching make this hammock durable and long-lasting.
Eagles Nest Outfitters includes aluminum carabiners and nylon rope with each hammock; most consumers recommend that you buy the ENO suspension straps that are sold separately. The suspension straps ensure an easy setup and can be used almost anywhere.
For the environmentally conscious camper, it may be helpful to know that Eagles Nest Outfitters use every piece of fabric as possible, so the actual colors of your hammock may vary from the advertised picture. The double hammock and the straps are a little more expensive than some gifts on our list, but for under $100, you are giving a gift for a family that will be perfect for any occasion.
We recommend having a sleeping pad especially for the cooler nights because having just a sleeping bag won't cut it. Users love that it's as easy to set up and take down, even for beginners and also super comfortable. However, there are some major durability issues as some of its users have pointed that sometimes the hammock ends up splitting right into the middle when you are sleeping on it.
PROS:
Ultra-light
Easily portable
Easy to set up and use
Comfortable
CONS:
Low durability
Fabric melts when within a heat source
Expensive when compared with similar items
Related: Since this ENO hammock doesn't come with straps for the suspension, its only fit you purchase these ENO Atlas Hammock Suspension Systemfrom the same manufacturers. They will cost around $30 and they are easy to set up and use, take down, as well as being ultra-light and easily adjustable.
Each strap is long enough, about 9 ft. and it allows you to wrap it around trees, boat masts, roof racks easily. The suspension straps can comfortably support up to 400lbs and despite the design being specific for Eagle's Nest hammocks, they can work well with almost all other hammocks in the market.
WouXun KG-UV9D Walkie Talkie
Price: Approx. $180
Dimensions:  10 x 7.4 x 2.9 inches
Weight: 1.6 lb
Specific features: Two-way radio, multi- functional, 7 bands included air band, 136-174 MHz/ 400-512 MHz, covers up to 25 mile range
Best use: Hiking, camping, emergency situations
Description: The WouXun KG-UV9D Walkie Talkie is best used for 2 or more people for obvious reasons, but these radios make it possible to stay in touch with your entire group. Families and small hiking groups will be able to know exactly what is going on no matter where they are. These walkie-talkies offer group calls, selective calls, and all call settings, as well as 999 memory channels.
These radios are able to be customized to your needs and you are able to name the channels for easy reference. WouXun also offers stopwatch, reverse frequency, and power-saving features on their two-way radios.
All programmable information is included in the package, as well as the cables that are needed. Car chargers, desktop charger, antennas, wristband and belt clips are also included with the purchase. The company definitely provides everything that you could need to use the walkie-talkies effectively.
While these are a slightly more expensive than other gifts, you must keep in mind all that is coming with your purchase. Other than extra radios, there are no separate purchases that need to be made. These two-way radios are a great way to be informed. Additionally, the radio works perfectly with Bluetooth headsets. Users love that it's the right fit for the hand and functions well, besides the fact that it's also very easy to use.
PROS:
Easy to use
Works with Bluetooth headsets
Right fit
Functions well
CONS:
Can't turn off blinking LED lights
Quite pricey
Related: This Baofeng USB-02 Programming Cable complements your radio gift so well. It's a two-way radio UV-5R that will cost you approx. $10.12 and comes with a driver CD What's more?  The cable can support up to windows 7, 64 bit and only weights about 1.6 oz.
Wrapping it up
Whether your camper backpacks up the mountain side or has a family full of children there is something for every camper on your list this season.  You are prepared and know exactly how to find the right gift for each of them.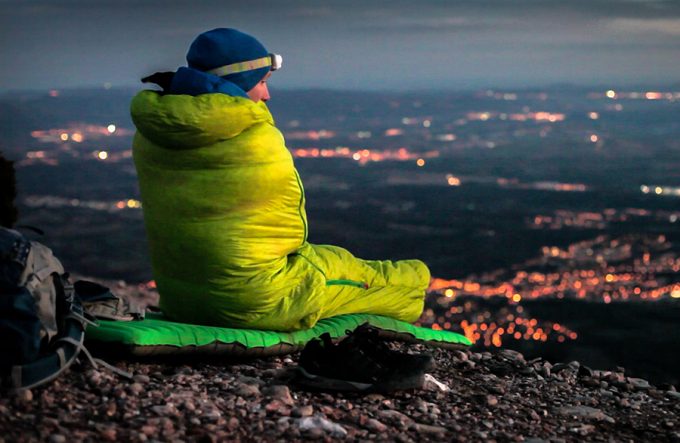 All of these gifts offer high quality at fair prices and there is something for every budget. Don't let the stress of the Christmas season overtake you and your family, use this guide to help you find the right gift for you.
If this article helped you, or if you have questions, please leave them in the comment section. We will be happy to help in any way that we can! Merry Christmas and Happy Holidays!