Your most significant gear in your hiking adventures is your feet. When well-maintained, your entire expedition will be one to remember. Displease your feet, and you will be in for a great surprise. Their fate is in your hands – and this begins with choosing the best hiking boots for women to cater to your hiking tours.
When you are out shopping for the best hiking shoes, it is imperative to remember that the most significant aspect is a good fit. You could purchase the best-quality boots ever designed, but if they do not fit you well, you will suffer a devastating hiking tour.
With the right fit, your feet should be locked inside the shoes to hinder friction and prevent blisters. Otherwise, your toes should not hit your shoe front while descending a hill (the main cause of blackened toes); and an extra space should exist around the feet, although the shoes should provide sufficient room for you to move your toes freely.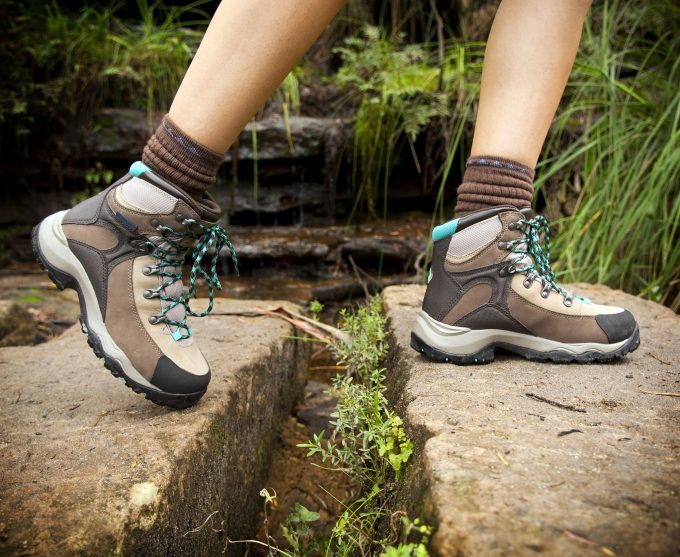 When wearing your hiking boots, comfort is the key. As mentioned, there is nothing more frustrating than a nasty blister. A well-fitting and lightweight boots constructed from breathable fabrics are usually more comfortable compared to leather boots with similar features. When considering your shoe aspects, you should also remember that the hiking terrain will play a significant influence on the kind of shoe you pick.
In this article, we are going to explore the best hiking boots for women, giving you the features that matter. We are also going to give you several reviews, so hopefully you find something that works for you!
Our Top Picks
Features to Consider Before Buying
Hiking shoes and boots cater to a wide range of terrains so it is essential to find out more about the weather and the destination for your hiking tour, as this will assist in influencing your decision.
Your hiking shoes should be as comfortable as possible on your feet. This aspect is significant and cannot be stressed any further. Always remember that different boots have different features and for that reason, you need to know what it is you require for your hiking need.  Here are some considerations worth having in mind.
Materials
The optimal material for your hiking expeditions incorporates water-resistance properties. This feature is essential as it enables you to walk through low-level waters and also keep your feet protected against running water.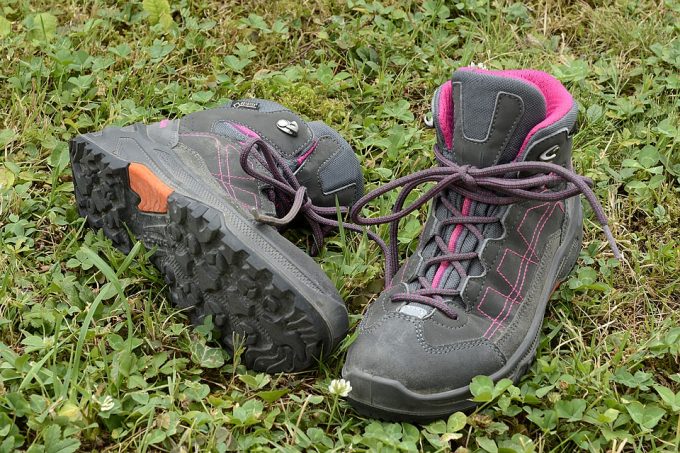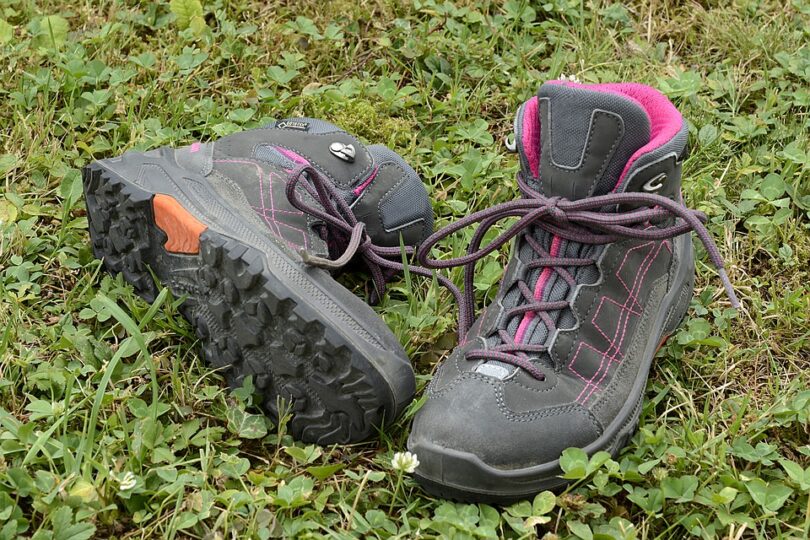 However, if you are trekking in an area with a warmer climate, the kind of boots you should have are the breathable and flexible type. Regarding their weight, you will find that lighter shoes are the most comfortable and convenient to wear.
Nonetheless, this does not imply that the lightest footwear is excellent for all occasions. When you are engaging in heavy trekking or hiking, you will require boots that are resilient, tough, and able to deal with the rough terrain. This foot-gear should be able to provide the right amount of support you need for your hiking expeditions.
Waterproofing
When planning your hiking trip, always look for the boots which are waterproof because the sunshine is never guaranteed. The shoes should include a waterproof membrane that is designed to keep your feet dry and breathable material which is ideal for wet but warm weather.
Leather shoes are naturally water-repellent and are always an excellent option to go with. Boots that are waterproof should have waterproofing cream or spray to help protect the material from external elements.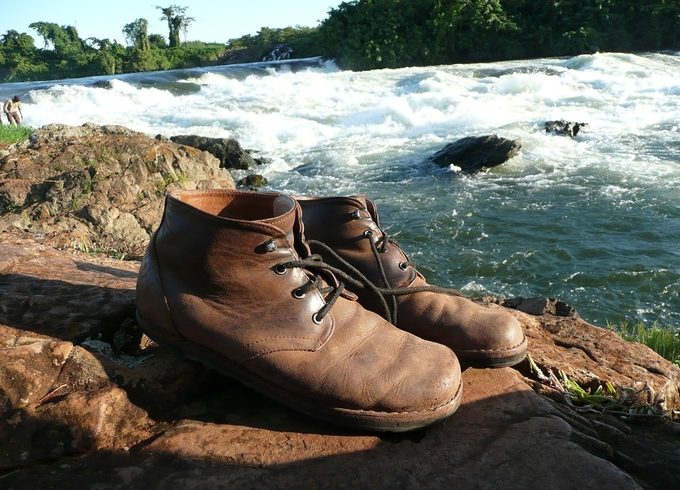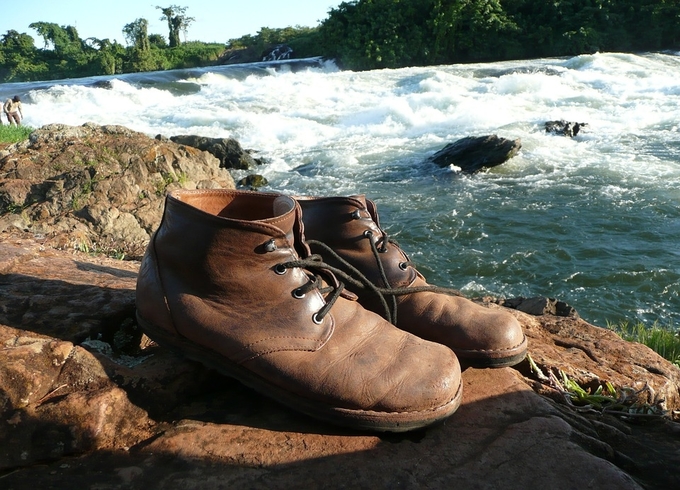 For instance, if something gets wet and dries, gets wet again and dries, it will begin to develop cracks; and for that reason, it will require moisturizing and protection just like the skin. By applying a proofer on the fabric, it will prolong the life of your boots.
Weight
In many cases, the lighter the boot, the better. The weight on your feet often translates to numerous folds of weight imposed on your back. Therefore, lightweight shoes will make it possible for you to hike effortlessly.
Lighter boots will also enable you to be quicker and agile, which is a great advantage when moving on a technical terrain. Nonetheless, it is essential to remember that some weight is needed for certain reasons.
Heavier shoes provide a steady platform when on a loose, rugged and snowy terrain, and they also provide a counterbalance when you are carrying a heavier backpack on your multi-days tour.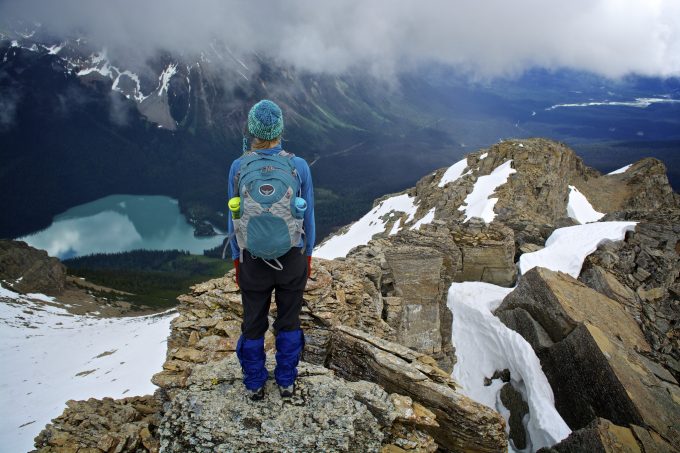 After you have purchased a pair, spend some time in the boots, so as to ensure they are not very heavy for you. Bigger and novice hikers may find it challenging to hike in sturdy, heavy-duty footwear, so it is important to try and walk in them several times before going on your hiking tour.
Warmth and Cushioning
Depending on the weather condition or season, your footwear insulation could be of great significance. You may not need to purchase a pair of greatly-insulated boots for the winter hiking, as it is possible to adjust the insulation using some thick wool socks.
Nonetheless, if you get cold with ease, and it's a severe winter season, heavy duty and fully waterproof shoes are a must.
Top Product Reviews
This is the section where we are going to give you several reviews for your consideration. You will find not only a description of each product, but we will tell you the price and other specific features you should look out for. Read on for more information!
Keen Koven Hiking Boots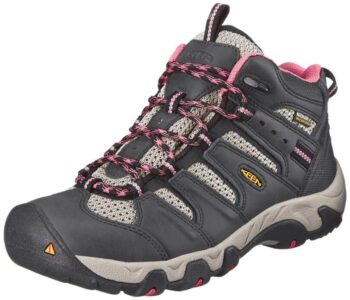 Price: $64 – $130
Color: Raven and slate rose, dark earth and arabesque, cascade brown and zinfandel, gargoyle and mineral blue
Weight: 2 pounds
Dimensions: 12 x 8 x 4 inches
Specific features: Synthetic sole, waterproof hiking boot, pull-tabs at tongue and heel
Best use: Hiking, camping, outdoor adventures, survival
Description: From the city streets to mountains to beaches, Keen Koven Hiking Boots believes that the outdoors is anywhere without a roof. This product believes in a HybridLife, which implies being a part of the greater community, filled with people who create possibilities, explore nature, and care about anything and everything surrounding them.
I can safely conclude that that Keen designed amazing and most wonderful shoes with all the features you would expect from a hiking boot. For any person who declares themselves picky, this product will fulfill all the criteria you would expect from an outdoor footwear.
The Keen Women's hiking boots will fit you perfectly as they are manufactured in a variety of sizes so you may not feel like you need to adjust your feet to fit into the boots. Users love the fit of the boots, as well as the fact that it is made in the USA, and has a few color choices.
PROS:
Waterproof
Nicely designed, comfortable
Made in the USA
CONS:
Lace loops can rip
May want to order 1/2 size larger
Related: When you go hiking or camping, you want a good pair of socks that are good for outdoor use. You can find them in multi packs, such as 5 Pack Mid Cushion Low Cut Hiking Socks.
Merrell Kimsey Hiking Shoes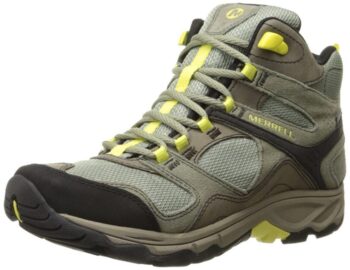 Price: $70 – $110
Color: Charcoal, granite
Weight: 1 pound
Specific features: DRY waterproof construction blocks, EVA removable footbed, Bellows tongue to keep debris out, 4.5mm lug depth for grip, EVA midsole offers cushioning
Best use: Hiking, camping, outdoor adventures, survival
Description: Rain or shine, explore nature until you are gratified in the Merrell Kimsey Hiking Shoes. The Waterproof suede leather, the mesh uppers, and the M-Select waterproof construction offers you layers of dry protection.
The heel air cushion, EVA footbed, and the breathable mesh lining is fitted so they may keep your feet fresh. When the terrain gets tough, you can always rely on their durable Vibram outsoles, as they provide a firm grip between your shoe and the ground to give you that extra push you need to take your step forward.
Another great advantage of the Merrell Women Hiking Boots is the M Select Fresh antimicrobial technology which controls odor from moisture and sweat, so your feet always smell fresh even after long hours of trekking.
Users like the design of this hiking shoe, with the waterproof suede and mesh lining. The cushioning is just right and the tongue of the shoe keeps any little rocks or other debris from getting inside.
PROS:
Cushion absorbs shock
EVA midsole
Nice design
CONS:
Must break them in before going hiking or camping
Over time, water may leak inside
Related: For some highly comfortable hiking socks, you can look into the 5 Pair Climbing Bio Coolmax Full Cushion Medium Hiking Socks. These socks wick away moisture, have padding in the heels, and has a table to prevent slipping on them.
Keen Durand Hiking Boots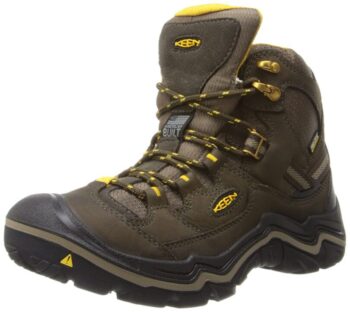 Price: $70 – $185
Color: Cascade brown and tawny olives, raven and mineral blue, gargoyle and capri breeze
Weight: 1 pound
Dimensions: 14 x 12 x 6 inches
Specific features: Hydrophobic mesh lining, TPU stability shank, Contoured heel lock, Removable EVA foot bed, Integrated PU heel cushion
Best use: Hiking, camping, outdoor adventures, survival
Description: With excellent comfort and unbeatable durability from your first step to the last, the Keen Durand Hking Boots are constructed from the KEEN PU and dual rubber sole to guard you against the surface friction. These shoes offer dependable longevity and unsurpassed durable for the long haul. The PU resists compression and break down while conserving the shock-absorbing qualities despite the miles you put on them.
This waterproof hiking shoe is American-designed with materials and components from various parts of the world to keep you going while on your hiking expeditions.
The lining is made with KEEN Dry waterproof membranes that breathe, and the bottom of the shoe is made of rubber for a specific fit for women. Not just that, but the hydrophobic mesh lining keeps water out so your feet stay dry as you continue your hike. Overall, this shoe does a great job when you are enjoying your outdoor adventure!
PROS:
Nice design and colors
Made in the USA
CONS:
Runs about 1/2 size too small
Can not use aftermarket orthotics with these shoes.
Related: If you are hiking or backpacking in colder weather, you may want something that is more warm for the environment. Look into the KEEN Hoodoo III Low WP Shoe that is not only waterproof but includes fake fur inside to keep you warm.
Salomon X Ultra 2 Hiking Shoes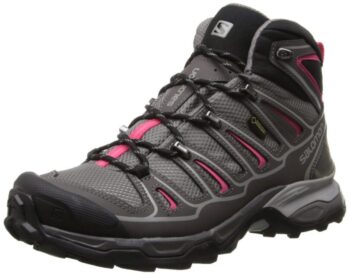 Price: $102 – $360
Color: Detroit with autobahn and hot pink, grey denim with deep blue and lucite green, nightshade grey with deep blue and coral punch, detroit with black and artist grey x.
Weight: 2 pounds
Dimensions: 13 x 11 x 5 inches
Specific features: Contragrip traction outside, protective rubber toe cap, rubber sole
Best use: Hiking, camping, outdoor adventures, survival
Description: Update with lustrous athletic design features, the Salomon X Ultra 2 Hiking Shoes offers stability height support and all-year-round Gore Tex climate control. The sophisticated chassis systems create stability, protection, as well as foot control.
In incorporates an EVA mid sole to provide you with less fatigue and comfort, and a TPU chassis and rubber out sole for precision and protection.
This Gore Tex is the ultimate gear when it comes to climate comfort management as it provides protection against wet conditions and environment without compromising breathability, flexibility, and comfort.
Contagrip is a combination of lug geometry and compound density to ensure less weight and durability of the grip; all incorporated for an excellent traction on any surface.
The OrthoLIte which is an advanced polyurethane formula with rubber content offers a number of benefits unsurpassed by any other insole producer. At under $100, you are getting a durable hiking shoe that will stay dry and give you a great performance.
PROS:
Stylish, includes touches of color
Gore Tex Performance Comfort, waterproof
CONS:
Somewhat costly
Shoe rivets may break at shoelace area
Related: If you would prefer a shoe that does not have synthetic fabric, you can look into the Merrell Moab Mid Waterproof Hiking Boot, which is made of leather and fabric, with a Vibram sole, plus they are waterproof.
Salomon Ellipse Hiking Shoes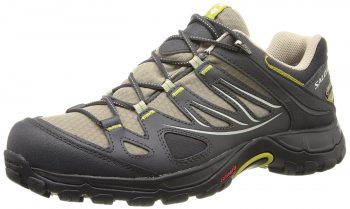 Price: $72 – $120
Color: Thyme with asphalt and dark green, petunia with spectrum and topaz
Weight: 1 pound
Dimensions: 5 x 5 x 5 inches
Specific features: Waterproof bootie construction, abrasive resistance lining, asymmetrical sensiflextm, low height
Best use: Hiking, camping, outdoor adventures, survival
Description: The Salomon Ellipse Hiking Shoes offer great stability, support, and cushioning making the footwear an ideal gear for unlimited days of hiking. It is an ideal option for your seven-day hiking as it's constructed from sturdy materials that provide durability.
The Eclipse GTX Boot is designed for women with the passion for engaging in outdoor activities. The fit is derived from the asymmetrical support feature to combat pronation, while the sensiflex insert accommodates natural footwear expansion, an aspect common in women.
With the GTEX construction, your feet will be able to remain dry both from the inside and outside. Without giving up its breathability aspect, an abrasion-resistant surface allows for an excellent flow of air and faster drying properties. Additionally, these boots are very supportive and offer excellent stability through its heel foam.
A protective toe cap and heel cap offer additional protection and stability for your hiking needs, making your activities less strenuous and tiring. The Eclipse incorporates a non-making contragrip that provides optimal grip on different ground surfaces.
A firm new lug pattern offers security on every surface and conditions, and with the GTX weather protection, you have nothing to fear as this gear got you covered.
PROS:
Nice new lug pattern
Waterproof with Gore Tex
Nice style, design and colors
CONS:
Somewhat costly
Not meant for narrow feet, can run wide
Related: There are many socks on the market for hiking and going trekking outdoors. The Darn Tough Hike/Trek Cushion Quarter Socks is one product that lives up to its name and are not only stylish but comfortable.
Merrell Siren Sport 2 Hiking Shoes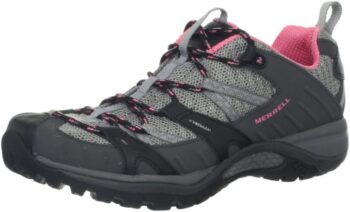 Price: $50 – $132
Color: Black and pink, skylab, olive, black and purple
Weight: 1.5 pounds
Dimensions: 5 x 5 x 5 inches
Specific features: Omni-fit lacing system, wicking mesh lining, ortholite anatomical foot bed, leather and mesh
Best use: Hiking, camping, outdoor adventures, survival
Description: The Merrell Siren Sport 2 Hiking Shoes are some of the lowest hiking boots available on the market that offer a lot of technical features to help you in your hiking expeditions.
They are fitted with durable Vibram soles, mesh and leather uppers, and although they are not the most cushioned boots, they still provide so much padding for lasting support and enduring comfort.
Its removable insoles are easy to wash, and their antimicrobial feature helps protect you from sweaty feet and any form of infection. The Merrell Women's Siren have an excellent design and are very easy to maintain and they are very comfortable to wear.
Another great feature about these boots is their sturdiness and lightweight, making them suitable for use in your outdoor adventures. They can be acquired for a relatively lower price so you will not have to feel that pinch in your pocket when you go out hiking.
PROS:
Vibram sole
Omni Fit lacing system
Mesh lining wicks moisture
CONS:
Somewhat costly
Seams rub against your feet
Stitching can fall apart
Related: If you want a great pair of hiking boots but do not want to spend a lot of money, you can check out the Merrell HyMist. These stylish shoes will not run you $100 like so many, and they are made of mesh and synthetic fabric.
Ahnu Sugarpine Hiking Shoes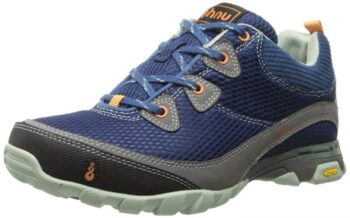 Price: $55 – $150
Color: Tahoe, black and pink, poly sky, astral aura, dark grey, tropical teal, dark blue, dark citron
Weight: 1.23 pounds
Dimensions: 12 x 8 x 4 inches
Specific features: Contoured EVA midsole, adjustable heel strap, heel measure approximately 1 inch, rubber sole
Best use: Hiking, camping, outdoor adventures, survival
Description: The Ahnu Sugarpine Hiking Shoes earns the top best award for the most comfortable and lightest hiking shoes for women. This footwear also provides numerous color options and casual styles which are suitable for use in and out of town.
With their exceptional resistance, these boots remain protective and comfortable through lake shores and shallow water streams.
The waterproof version of the Ahnu Sugarpine can be found in stores, but the Air Mesh version offers incredibly dry feet which are supported and well-ventilated. With the same design as a hiking shoe, the Air Mesh shoes offer comfort and durability for the female hiker.
Users like that the shoe is made of leather and fabric, and that the hiking shoes can breathe well, so their feet do not sweat. Contoured with the EVA mid sole, these hiking shoes are comfortable and durable. Plus, there are several colors to choose from!
PROS:
Several colors to choose from
Made from leather and fabric
CONS:
Not meant for people with high arches
Does not give you a snug fit
Related: Ahnu makes a regular Sugarpine hiking shoe, the Ahnu Sugarpine Hiking Shoe, that is just as comfortable and stylish as the one we reviewed by Ahnu, except it I made from leather and textile, without the mesh.
Concluding Thoughts
A great pair of hiking shoes could be the most significant pieces of hiking gear you need to have. A good pair will give you the insulation you require from moisture and cold, a proper grip, a steady platform on the ground surface and a perfect counterweight to your backpack's weight.
Nowadays, there is a wide range of boots with varying materials and technologies to fit all intended purposes. It may be a bit daunting for you to choose the best pair, but with this guide, we hope you will be able to narrow your options to what you would desire.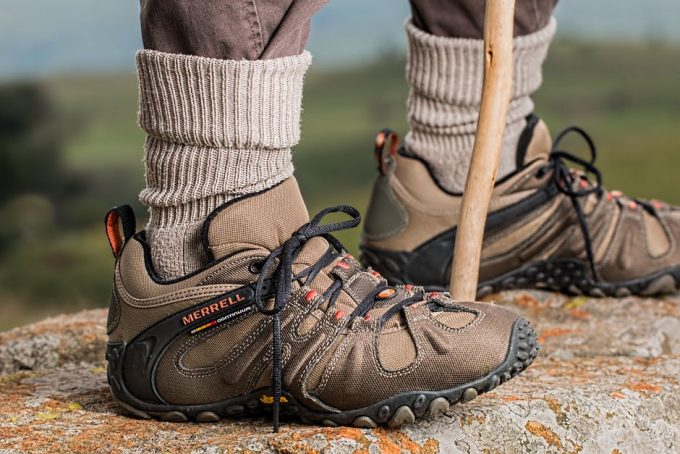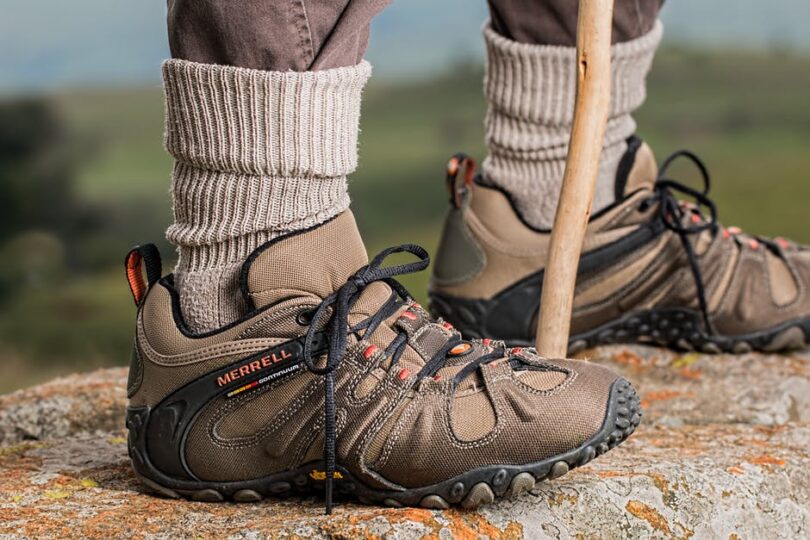 When you decide to go out camping or hiking, it is important to create a list of what you require. Make sure your hiking boots top the list as you can hardly move a distance without your shoes on.
Ensure you have the best hiking boots, packed, so you may enjoy your hiking without worrying about the roughness of the terrain.
So, are you planning to go hiking this year? If yes, let us know about the boots you own and the features that make them suitable for your tour. You can post your views and opinions, or even suggestions on the comment section of this page.