A simple flashlight can be useful in numerous everyday situations. Sometimes people need to check their dark cellar, look out from their porch after the dusk, or search under the desk for a lost item. However, a reliable, lightning tool will prove indispensable for avid backpackers who like to camp at night in the wilderness, and for law enforcement officers who work during long night shifts. The best rechargeable flashlight models will help them find their way at night and to defend themselves better in potentially dangerous situations.
The durability of the tool seems essential as well, as the device must be completely reliable during its performance in rough conditions. It should withstand the fall without getting damaged or rolling away from the holder. The best flashlight models are waterproof and resistant to accidental scratches on the lens as well.
As you read this article, you will learn more about flashlights, their important features and more. We will also show you several reviews of flashlights on the market that are top rated. Now, let us dive right in!
Our Top Picks
Features to Consider Before Buying
Different features appeal to different types of users. Most backpackers are particularly interested in the capacity of the battery, as this parameter decides how long their tool can work before it has to be charged again.
Law enforcement or military officers, on the other hand, care about the tactical value of their gear. They want to be able to quickly change special modes and light intensity so that they can react effectively in usual situations.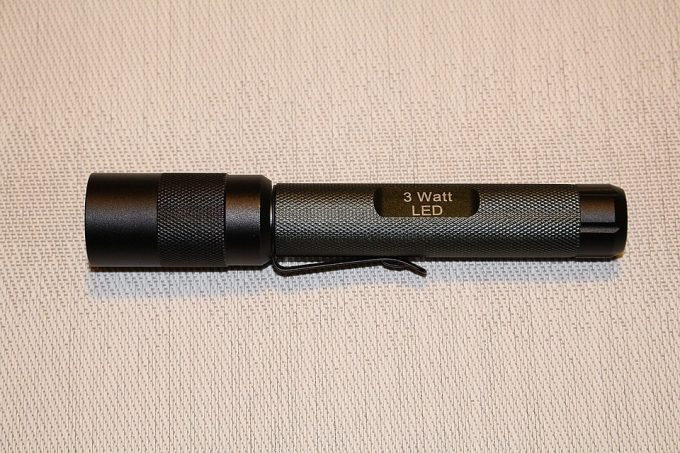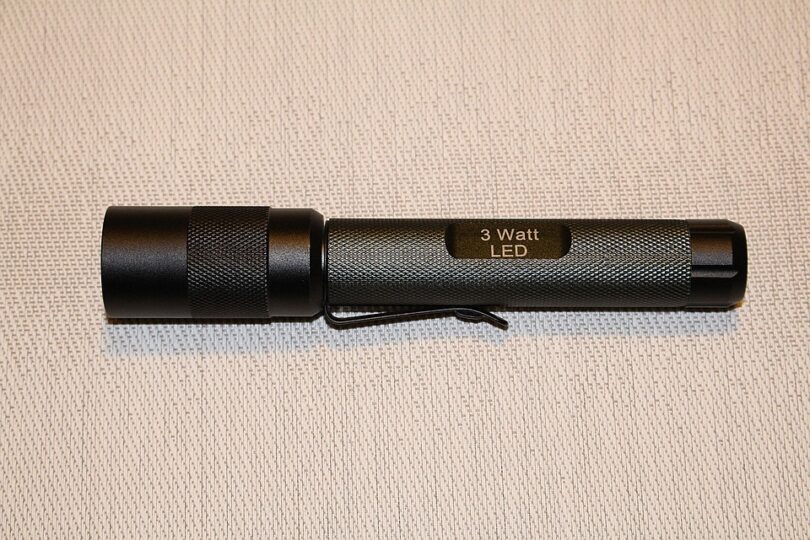 Both groups of users can benefit from the long range of the light beam, as this feature helps them quickly check a large area of terrain. Let's look at the most important features of popular flashlights.
Moonlight Mode: Protect Your Night Vision
Human sight doesn't respond well to any sudden light intensity changes. When people get used to looking around in the darkness, any strong light blinds them. As their eyes adjust to a significant illumination, it takes a few minutes before they can see in the dark again. In certain situations, people need just a little bit more light to see better, yet to maintain their night vision.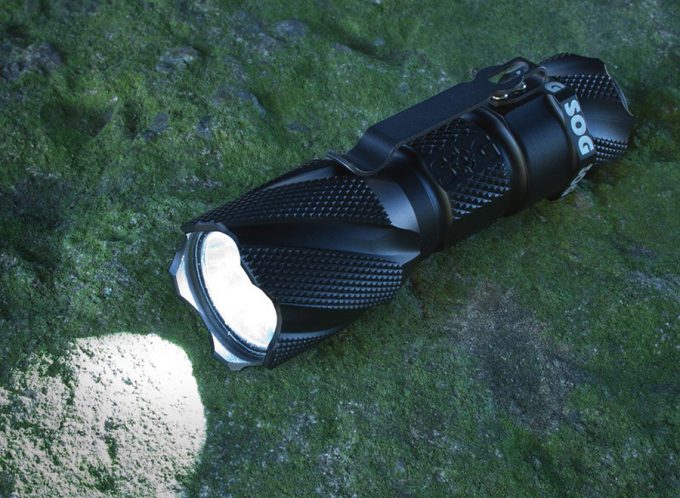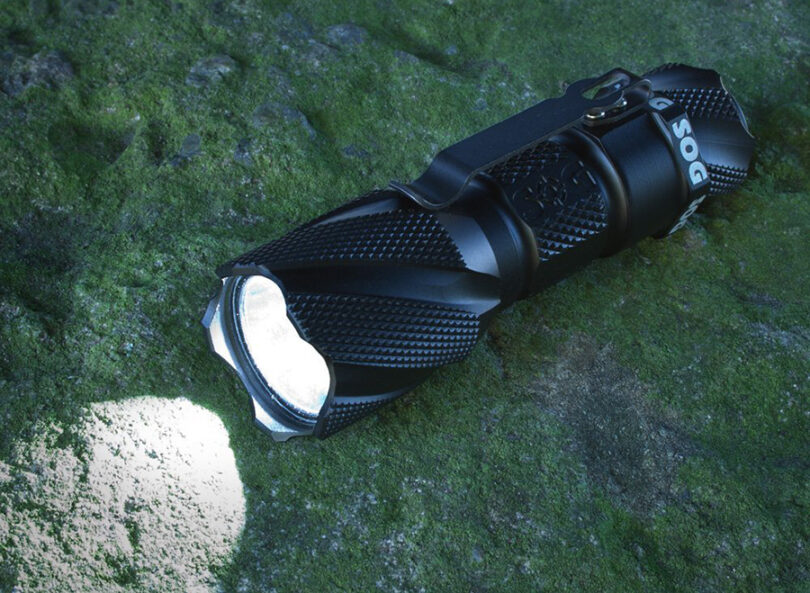 Consider a policeman reading a driving license as he checks vehicles at night, or a camper who looks for a lost item. In these circumstances a typical flashlight would provide relatively strong light, which would destroy their night vision; what these users need instead is a low-level illumination of 15-50 Lumens. Many tactical flashlights offer this feature to their users. That option is usually called the moonlight mode.
Strobe Mode: Blind and Confuse Your Opponent
This inability to quickly adjust the human eye to a different intensity of light can work with users favor in dangerous situations. While any defender who directs a strong beam of light towards opponent's eyes could blind and stop him for a moment, you would achieve the best results with a light blinking with a frequency of 10-15 Hz.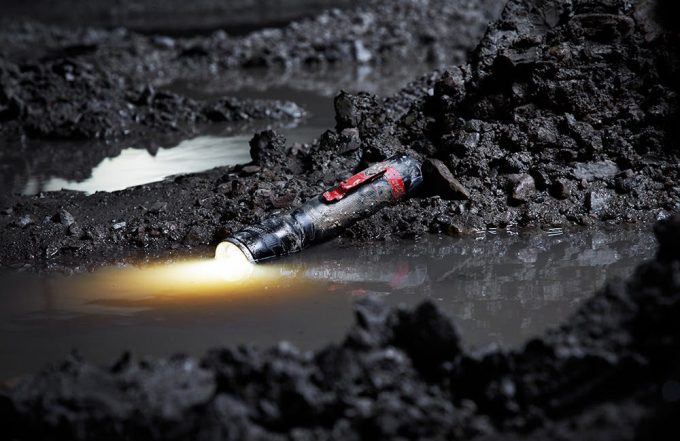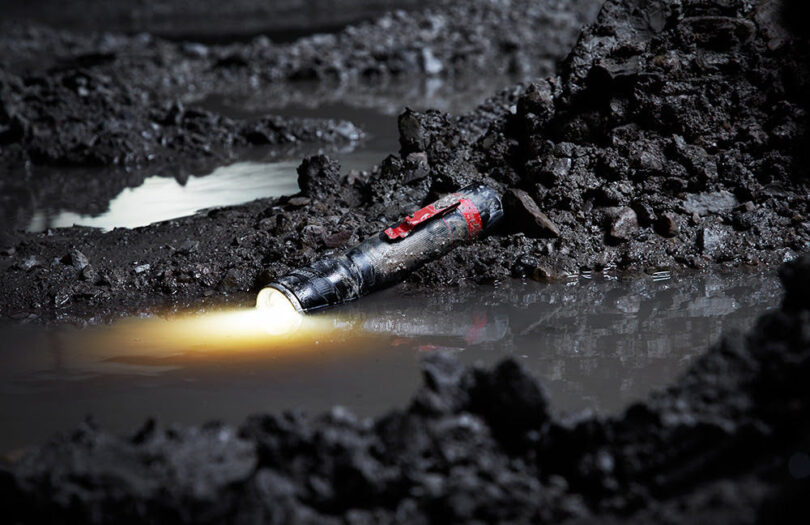 It should stop and confuse your enemy slightly, giving you a minor tactical advantage. You can achieve this effect if your flashlight has the so-called strobe mode. This trick works best at night when an attacker is using his night vision. While its effectiveness in combat is minimal, it's a very efficient attention grabber.
Light Beam: Look Around, See Far Away
At first most users believe, that maximal brightness of their flashlight is a key parameter of the tool. However, the difference between 500 and 1000 Lumens seems irrelevant during a practical application; beyond a certain level, any further increase in the intensity of light doesn't help the users in any way.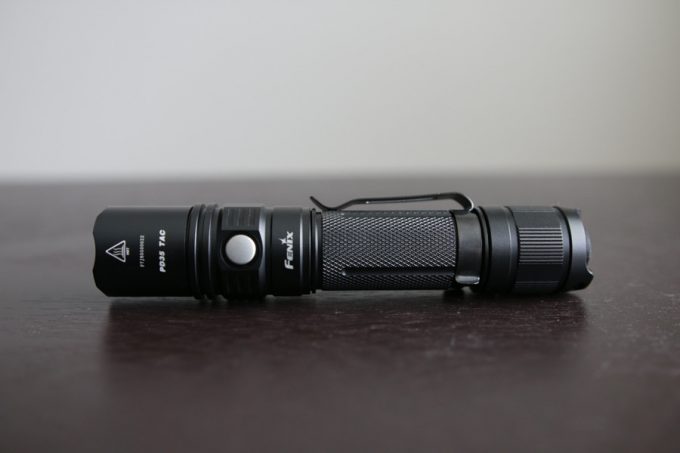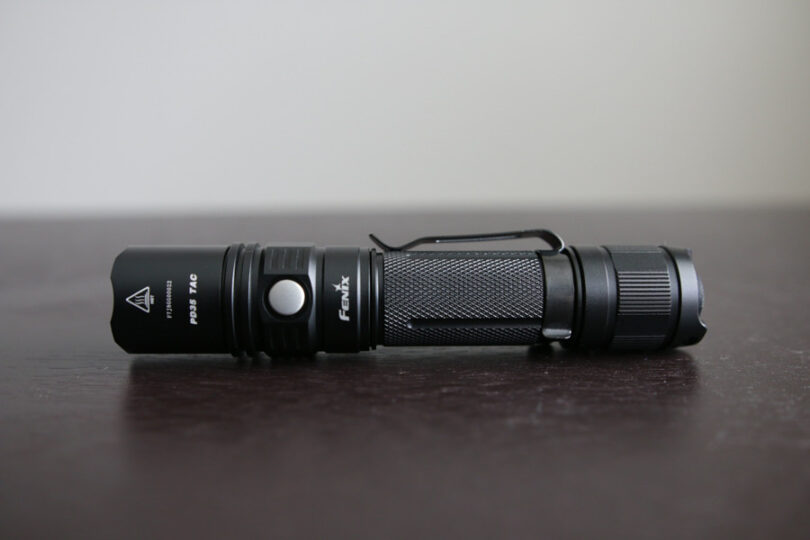 A length of a light beam seems more important because it enables you to clearly see objects, which are located far away. A width of the light cone defines, how much you can see in the dark at once. Night guards, especially value the ability to quickly search their assigned areas and to immediately spot any potential trouble.
Methods of Recharging: Top Up Your Battery Anywhere
Even the best flashlight will be completely useless with an empty battery. The smart usage of various modes can extend the duration of the battery significantly if you avoid using the most powerful lighting needlessly.
However, sooner or later the flashlight will have to be recharged. Those who spend a lot of time away from civilization or who need to keep their gear always operational, particularly value the easiness of recharging. Most batteries can be charged inside the flashlights, so you don't have to remove them first. These models, which are topped up with a USB cable, usually work with typical phone chargers.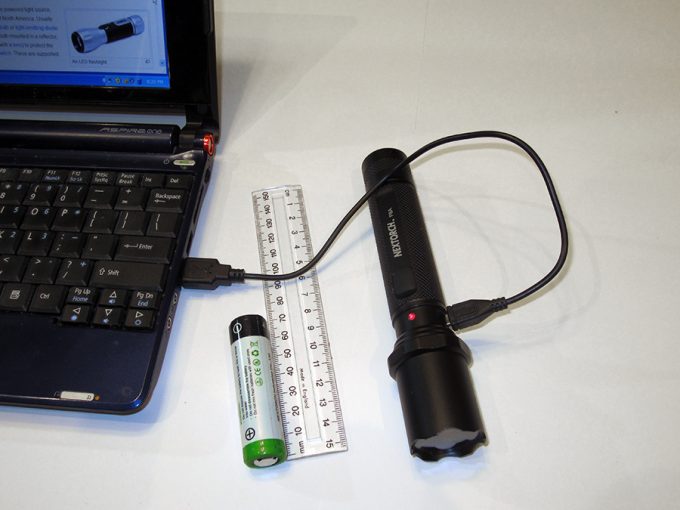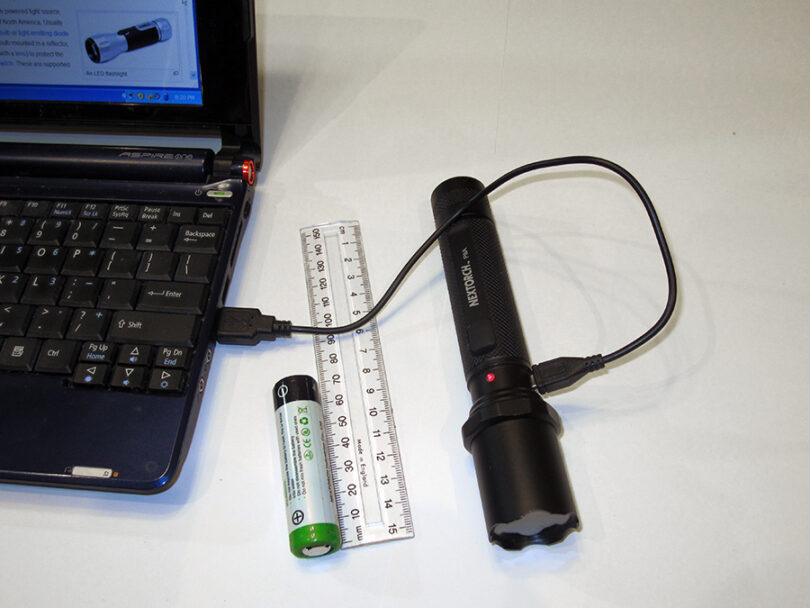 This way users need only one charger for all their electronic devices, saving space and weight in their backpacks. Some tools work with car lighter outlets so that people charge their flashlights in their cars; this feature seems especially convenient for the police officers. The best flashlights can be charged in various ways – from the wall, car or computer.
Top Product Reviews
Below we have several reviews for you to consider when you are shopping for the best rechargeable flashlight that fits your needs the best. Continue reading to see the features and other information on these flashlights.
Olight S10R II Baton Flashlight
Price: Approx. $50
Specific features: Tail cap magnet to attach to surfaces, low battery indicator
Size: 3.2 x 5.8 x 1.7 inches
Weight: 1.52 ounces
Light output: 500 Lumens
Light source: Cree XP-L LED
Charger: USB cable connected to desktop
Best use: Attaching to magnetic surfaces for stable light, indoor and outdoor use
Description: Olight S10R II Baton Flashlight Set contains two different rechargeable batteries. Li-ion one serves as the main power source, while Lithium battery serves as a backup in case of emergency.
The set features a port for mini-USB cable, so users can recharge the tool from their computers. A red LED light indicates when the battery is too low and should  be recharged again. After a single recharge, it can work for up to a week. A flat button on the side has been designed to prevent an accidental activation of the flashlight in your backpack or pocket.
A convenient clip made of stainless steel serves to secure the device to your belt, so you won't lose it in the dark. This particular model features three standard levels of brightness, moonlight illumination, and strobe mode.
A flat end cap contains the powerful magnet, so users can attach their Olight device to any metal surface, and free their hands. Before recharging, make sure that your flashlight contains a Li-on battery and not the lithium one. Olight S10R II Baton is very bright and handy flashlight, which unfortunately has a tendency to fail after a few months.
PROS:
Pocket size
LED bulbs
Low battery indicator
CONS:
Only 500 Lumens
Some people have issues with Bright Mode
Related: Olight makes their own rechargeable batteries that you can use with this flashlight. The Olight 16340 Rechargeable Batteries are made with current protection and short circuit protection!
Streamlight 74751 
Price: Approx. $120
Specific features: 50,000 hours lifetime, recharge battery 1,000 times
Size: 3 x 5.9 x 3 inches
Weight: 1.85 pounds
Light output: 500 Lumens
Light source: C4 LED
Charger: 120-volt ac/12-volt dc 1-holder
Best use: For use in very dark places, especially outdoors
Description: Streamlight 74751 Strion features C4 LED bulbs that produce intense light, withstand shock very well and can work even 50,000 hours.
Thanks to its parabolic reflector, it produces a remarkably strong beam, which covers a broad area and reaches up to 200 m. Its lithium ion battery can be recharged a few thousands of times. You need only 3 hours to fully charge the battery. This flashlight has been designed to provide consistent light output through the life of LEDs and batteries.
The device features 3 standard modes with different intensities of light and the strobe mode. Thanks to a smart placement of flashlight in the charger you can prevent overcharging the battery This item is manufactured from anodized aluminum and seems durable. It was designed not to roll away from its holder when placed on the ground. When you need the powerful light with wide illumination, consider obtaining this model.
It's quite popular among night guards and police officers. The company offers a lifetime guarantee for this product. When its battery is running out, this light does not gradually dim, but stops shining at once. This flashlight features the moonlight mode.
PROS:
Recommended by police
Very bright
Related: For hands free use, the Streamlight 88051 Tactical Holster is a holster that can hold this model of flashlight, as well as others from StreamLight. Made with high quality, this is perfect for camping and other outdoor activities.
Foursevens Mmr-X 800 
Price: Approx. $85
Specific features: Various light modes, includes holster and battery
Size: 5.5 x 1.2 x 1.2 inches
Weight: 3.2 ounces
Light output: 800 Lumens
Light source: XM-L2 LED
Charger: USB cable and power adaptor
Best use: Outdoor recreation
Description: FOURSEVENS MMR-X 800 White LED Light offers its users two main modes with different light strength and maximal duration. Moreover, a few special modes can save the day in an emergency.
The tool features the moonlight mode, which provides a weak light without interfering with its user's night vision. The burst option, produces an extremely strong flash of light for about a minute, which, later diminishes to 400 Lumens, still presenting a quite powerful illumination. Finally, a few beacon modes can help as well.
Its lens features an anti-reflective layer. The flashlight seems quite durable, as it was made from durable anodized aluminum. It works only with lithium-ion 18650 rechargeable batteries. Don't try to use different type of batteries, as that could damage this device.
The set contains holster, lanyard and a few spare parts as well. FOURSEVENS Maelstrom Regen MMR-X 800 is a tiny, yet powerful flashlight which fits in your pocket and on any utility belt. People, who use it for professional work, value an ability of charging the tool without having to remove the batteries first.
PROS:
Has a strobe mode, as well as beacon mode
Holster allows you to be hands free
Comes with spare o-rings, lanyard, USB cable and more
CONS:
Somewhat costly
Only comes in black
Related: If you need more Lithium batteries, the Streamlight 85177 lithium batteries is a 12 pack that is made from StreamLight so you know your battery will work well with your StreamLight flashlight. You can also buy them in various sized packs.
Nitecore Mh1A 
Price: Approx. $70
Specific features: Military grade hard anodized, anti-rolling design
Size: 1 x 5 x 1 inches
Weight: 2.4 ounces
Light output: 550 Lumens
Light source: CREE XM-L U2 LED
Charger: USB cable
Best use: Camping, backpacking
Description: This NiteCore MH1A Rechargeable Flashlight works with NL147 type battery and can work up to 23 hours between recharges. It can produce up to 550 Lumens. A few modes change from strobe to turbo.
Users have to rotate a crenelated bezel; occasionally chosen mode may switch briefly to strobe and back. Additionally, light stream can be set to a few levels of brightness, so that the combination of modes and levels offers great customization possibilities.
The tool is small enough to easily fit in the pocket. Its sturdy construction, anti-rolling design and smart shape make it a popular choice among both campers and law enforcement officers. This NiteCore model is waterproof and can be submersed in water up to 2 meters. This set contains a USB cable, clip, holster, and lanyard. Those who have purchased this product enjoy the bright light, several modes to switch from, and charging it is simple.
PROS:
Bright light
Nice size and weight
Includes bezel
CONS:
Must put it in Charging Mode when you are charging it
Sometimes the light turns on to Turbo Mode by itself from General Mode
Related: The Nitecore NL147 Li-Ion Battery is made by the company who makes the flashlights, so you know the batteries will perform well with it. These batteries have protection against heat, and are given a coating of metallic film to face off any abrasions.
Outnowtech Luken  
Price: Approx. $50
Specific features: Powers directly from flashlight to charger, wide beam
Size: 6.2 x 1.5 x 1.5 inches
Weight: 7 ounces
Light output: 1000 Lumens
Light source: CREE T6 LED
Charger: Mains wall and car adapter
Best use: Indoors and outdoors
Description: This OutNowTech LUKEN LED Flashlight Kit features a type 18650 battery, which can be recharged without being removed from the flashlight. It can last through 500 loading cycles during its lifetime.
You can charge it from the mains wall while at home, or from your car lighter power supply while travelling around. A clever design protects this item from both overcharging and reverse polarities. This flashlight offers its users 3 different levels of light intensity and two different modes: strobe and beacon.
On the most powerful setting this monster emits blinding light of 1000 Lumens; don't shine it in anyone's face unless in self defense. An additional regulation system lets users change between a broad light cone and narrow stream of light.
This flashlight is constructed from sturdy, black anodized aluminum. The complete set contains a carrier for three emergency disposable batteries, two chargers, a sleeve for the battery, and a tasteful gift box. Moreover, its users get a lifetime guarantee and a PDF instruction, which comes by mail. This is the large, powerful, well designed model.
PROS:
Bright, 1000 Lumens
Lifetime guarantee
Zoom from various beams
CONS:
Some chargers are faulty
Bigger than it looks
Related: Some homeowners that have pets, need a flashlight for indoor use for their pet stains. The UV Detect UVBLFLSHLT UV Flashlight will help finding various stains on your carpet, your couch, or anywhere in the home.
Nitecore Mh25Gt 
Price: Approx. $80
Specific features: Gets 494 yards of distance, long run time
Size: 1 x 6.3 x 1.57 inches
Weight: 7 ounces
Light output: 1000 Lumens
Light source: CREE XP-L HI V3 LED
Charger: USB wire and adapter
Best use: Outdoors at night
Description: This Nitecore MH25GT Rechargeable LED Flashlight comes from the popular MH25 version and contains a few upgrades. Its powerful light beam can reach up to 494 yards, thanks to a design involving the use of elongated reflector.It has a few brightness settings, which range between 50 and 1000 Lumens.
The tool can operate in strobe or SOS settings as well. It contains a 18650 type rechargeable battery of high capacity, so users can enjoy its strong beam for a whole hour. To recharge this flashlight, you can use a USB wire with an adapter, which works with either an electrical outlet, or a car socket.
As a versatile item made of sturdy anodized aluminum, it can withstand the difficulties of an extended trip. This flashlight is popular among police officers, cave explorers, backpackers, as well as people who occasionally need a reliable illumination during everyday tasks.
PROS:
Comes with USB adapter
Long run time
Goes nearly 500 yards out
CONS:
Some say the charger is not the best
Somewhat expensive
Related: NiteCore makes their own Universal chargers for flashlights that they make. The NiteCore-i2-V2014 Intelligent Charger is compatible with many types of batteries and has LED charging light for each battery.
Klarus Xt11S 
Price: Approx. $80
Specific features: Upgraded version, dual tactical tail switch
Size: 5.5 x 1 x 1.4 inches
Weight: 4 ounces
Light output: 1100 Lumens
Light source: CREE XP-L HI V3 LED
Charger: USB charger with car adapter
Best use: Outdoor use, tactical
Description: This Klarus XT11S Flashlight features a powerful light beam reaching to 330 meters. This tactical device has two switches, so it can be used with one hand and in the dark. It has a few operation modes: tactical, which allows for easy switching and quick changes, and hunting, which offers users a few color filters to improve the outcome. This little tool can be used in strobe and SOS mode. Users can try the low light option to see in the dark without losing their night vision.
Thanks to a convenient side switch, this baby is protected from accidental activation. The product features an internal temperature control. This solution leads to the smooth performance and a longer period of operation. An indicator shows the remaining capacity of the battery to the user, to allow for optimal usage of available power. This set comes with a clip and holster. A tactical switch makes it possible to enter a strobe mode immediately, without having to circle through the different settings.
PROS:
Strong light
Light reaches 330 meters
Micro USB charging port
CONS:
Costly
Charger can be faulty
Related: If you find that you need a little bit more with this kit, the Klarus Extended Strke Bezel is a bezel that is detachable, and has a nice fit with this flashlight.
STREAMLIGHT 75458  
Price: Approx. $160
Specific features: 50,000 hour life, regulated intensity
Size: 3 x 8.85 x 3 inches
Weight: 2 pounds
Light output: 640 Lumens
Light source: C4 LED
Charger: 120-volt ac/12-volt dc piggy back
Best use: Indoor or outdoor use
Description: This Streamlight 75458 Stinger DS  provides a bright and wide beam, reaching up to 297 meters. This feature makes it ideal for a quick search of a large area. Its deep-dish parabolic reflector provides a  good peripheral illumination.
This tool can be operated with three modes of light intensity, with a strong 640 Lumens beam for maximal illumination, low powered mode for the long operation period, and a middle value ideal for most users in typical situations. Additionally, this flashlight can be operated in strobe mode for self defense and disorientation of the opponent.
The electronic system provides a consistent light output regardless of battery energy level. The NiMH battery can be recharged even 1000 times, while LEDs should work for 50,000 hours. Such a system can work with NiCd battery as well. This flashlight is made from aircraft grade aluminum and features a stable rubbery grip and rubber ring, which prevents it from rolling away.
A durable poly-carbonate lens is covered with a layer of protective coating, which prevents accidental scratches. This tool is IPX4 water-resistant, so it's great for field applications. The flashlight comes with a lifetime guarantee.
PROS:
Long life
Non slip grip
Made with anodized aluminum
CONS:
Expensive
Battery dies fast
Somewhat average compared to others
Related: The Streamlight 75927 is a holster that will fit this flashlight perfectly. It is affordable, high quality and attaches right to the belt.
Concluding Thoughts
You can find many interesting flashlights on the market. Different types will appeal to various user groups, depending on their characteristics. A night guard needs to see far away, covering a large area with their chosen tool, so he would choose a model with a wide, long light beam. A policeman values tactical perks, especially the easiness of switching between various modes, and ability to charge the battery in their car.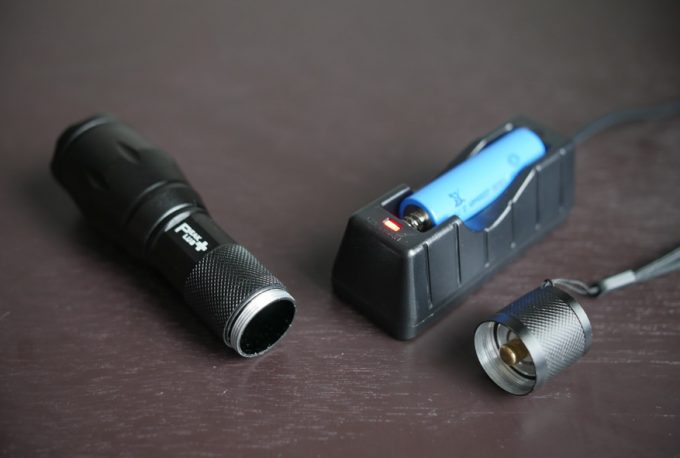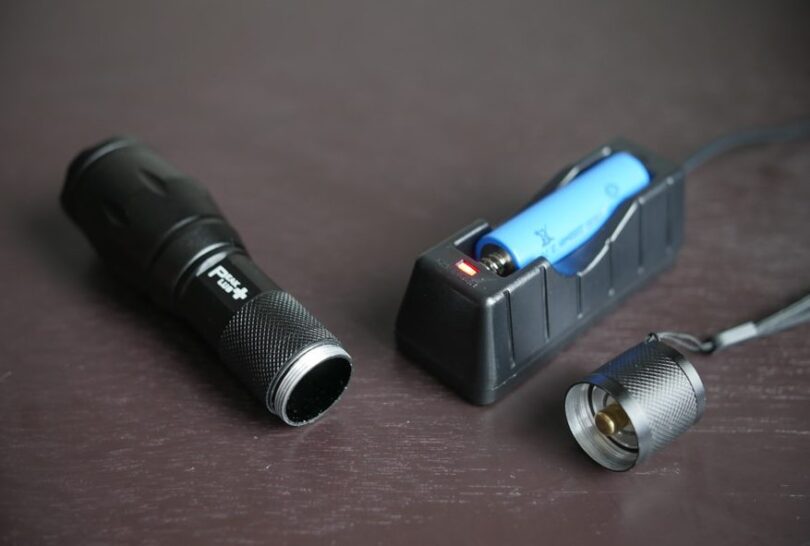 A backpacker usually cares most about the durability, weight, size, and strobe feature, which can be useful for signaling. Which feature do you consider essential in your favorite flashlight? Feel free to share your thoughts in the comment section below.