We have all been in that position when, after hours of traveling, your phone, simply had to go empty on you, because you didn't have a chance to recharge it in the meantime. But, imagine having a portable power 'thingy' that allows you to plug in your phone whenever it is almost dead. Wouldn't that be awesome?!
Well, we are glad to be the ones to serve the good news! Such a 'thingy' already exists, and it is called the portable power bank. These devices make it possible for you to store electrical energy and use it later to charge your mobile gadget by withdrawing power from the bank.
So, if you are on the road often, the best traveler charger is what you need for your adventures as it is an essential device to have with you when you are going on a hiking or a camping escapade. Having a power bank at your disposal enables you to top-up your gadgets when far from your home.
In today's post, we will focus on what you need to look out for when purchasing a power bank, and review the top 7 products in the market today. Read on for more information.
Our Top Picks
Most Important Features to Consider
Below, we take you through a few factors that you may consider when buying a travel charger. These are some of the features that will help you to easily differentiate between the various chargers in the market.
USB Charging
Most modern traveler chargers come with built-in USB ports that enable their charging capability. Older models do not have this feature. They have separate cables that you had to carry with the device, adding to many aspects that could go wrong when using the charger.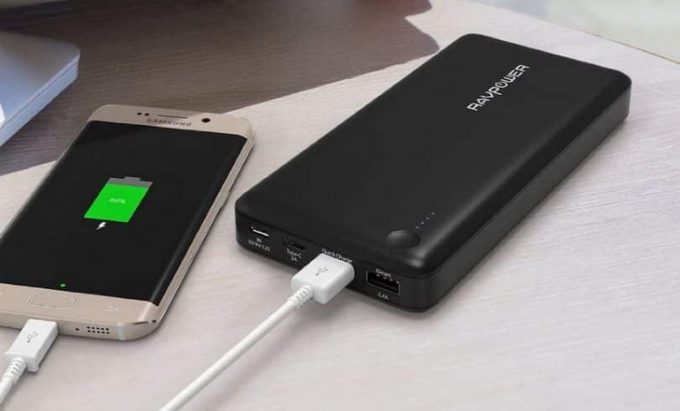 After the power bank has been fully charged, it is simple to connect it to the phone using an adapter, and the phone will begin to charge instantly. A quality power pack will also feature connectors for different devices such as Apple, Sony, Samsung, etc.
Portability
The factor of portability is an excellent reason why you need to buy a power bank. It is a great advantage to have a have a functional phone while on the move, and this is attainable by the use of a traveler's charger.
Due to the availability of numerous personal devices available such as iPads, iPhones, cameras, Android Smartphones, MP4, GPS, Bluetooth, iPods, and much more, it is practically necessary to have a portable power bank if you do not want to run out of power on your device.
Price and Quality
Apart from the strength of the battery, one other thing that can assist you to decide which traveler charger is the best is the price of the device. The prices of most charges complement the quality, with the best ones having the highest prices.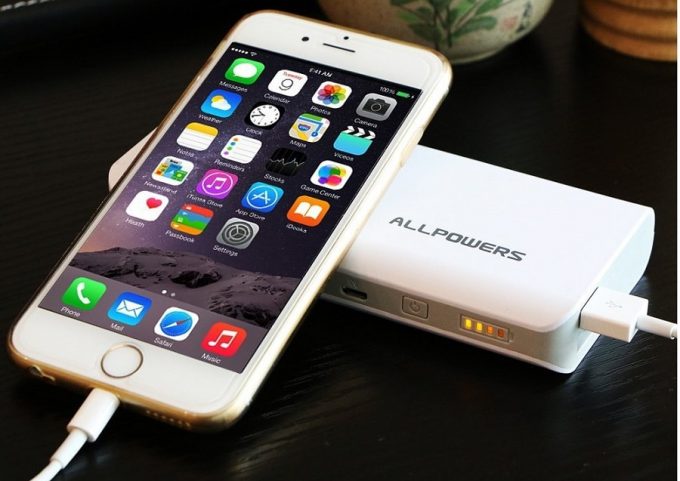 The ability to buy differs from one person to another, hence you should focus on a battery that you can afford. This should not however prevent you from getting one with the best capabilities. Looking out for bargains is a way to get the best chargers at a good price.
Capacity
This is the main feature that is attributed to power banks. The capacity of a traveler's charger is measured in mAh (milliampere Hour). It can be impossible to calculate the number of times a certain power pack can charge your mobile phone, but the general rule is that the more the mAh rating, the higher the capacity.
When planning to get a portable charger, always remember to keep your usage in mind. If your charging needs are huge, there are higher capacity units that range from 8400mAh to 11200mAh, or even more that could be beneficial.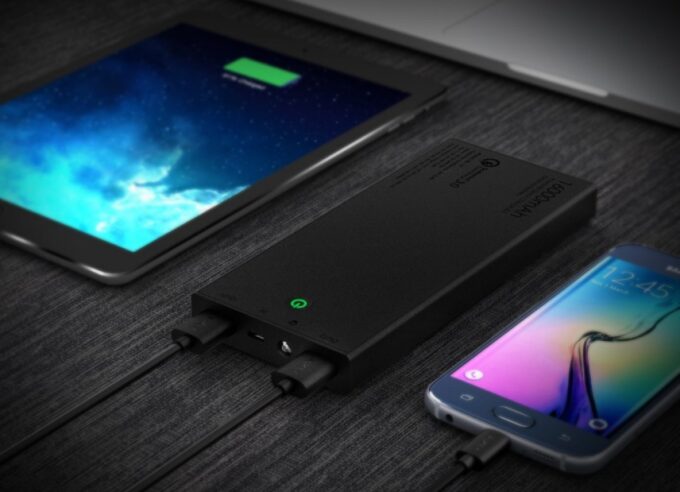 There are also chargers that can power any device. You can also decide to go for these kinds of power banks if you require a versatile power pack.
Top product reviews
Below, we have the reviews of chargers worth checking out in 2018. We have done an in-depth analysis of the most important aspects of each charger which tells you why you should purchase one as opposed to the other. Keep reading for more information.
Incipio Portable Charger
Price:  Approx. $50
Weight: 4.8 ounces
Dimensions: 3.8 x 1.9 x 0.8 inches
Battery: 6000 mAh
Specific features: Built-in led flashlight, slim and lightweight iGo power pack
Best use: Outdoor adventures, backpacking, survival, hiking, camping
Description: With its 2.1 A USB port, the Incipio Portable Charger has capacity of 6000 mAh, and it can power up a tablet or a smartphone within seconds.
This Power Bank is capable of recharging your gadget completely, in about two hours, so you will not need to worry about not having a functional phone. All you have to do is plug in the phone, and you are ready to go!
Thanks to its 6000mAh lithium-ion battery, this model offers up to four times the charge of an average phone. Weighing about five ounces, it is an excellent fit to your palm. This power bank gives a powerful punch without sacrificing portability or size.
In addition to that, the Incipio portable charger gives you all the convenience you need when you are on the go. You can quickly check the remaining charge or activate a built-in flashlight using a one-touch button. A single tap will illuminate the LED bar that indicates the remaining power while a double tap turns the integrated flashlight on or off when using it in a low visibility area.
Coated with the premium matte finish, this power bank provides a soft and smooth touch grip for prolonged use. Its ergonomic shape compact model tapers off to enable a comfortable fit in your palm.
One of the major flaws with this charger is that it may start making some high pitched sounds when charging. However, it's a pretty good and functional power bank that will come in handy when you are out there and need to power up your mobile phone.
You will also love the fact that the power bank has dual USB ports that you can use to charge two smartphones at the same time.
PROS:
Can charge your device for up to 3 times
Compact and portable
Has dual USB ports that can charge two devices simultaneously
CONS:
May make some sounds when plugged in the charger
Related: The Leatherman Multi-tool features about 7 tools that will come in handy alongside your power bank, when you are in any outdoor situation. It is one hand operable, and has outside accessible tools that you can access without opening the tool. The locking blade ensures that the knife stays put, for maximum safety.
Anker PowerCore+ Mini
Price:  Approx. $15
Weight: 3 ounces
Dimensions: 3.7 × 0.9 × 0.9 inches
Battery: 3350mAh
Specific features: High-speed charging technology, high capacity, ultra-compact
Best use: Outdoor adventures, backpacking, survival, hiking, camping
Description: Unlike the standard portable chargers, the Anker PowerCore+ Mini has capacity of 3350mAh and features a fast-charging technology that will help you survive in your outdoor escapades.
This power bank is also fitted with Panasonic battery cells, separating their battery performance from other devices with average or poor performing batteries.
The PowerCore+ mini has the highest-grade lithium-ion cells, giving you ultimate power, performance, and efficiency. Every purchase of this device comes with an eighteen-month warranty, as well as a lifetime technical support.
The main advantage you get with the Anker, is its high speed charging technology that uses PowerIQ to detect your smartphone, then deliver the fastest speeds of up to 1 amp. Moreover, it recharges in about 3-4 hours, with a convenient LED indicator that lights up to let you know how much juice you have left.
There is a multi-protect safety system that is designed to provide surge protection among other advanced options to keep your phone safe.
You will get a Micro USB cable with your purchase, but you will have to buy the 1 amp adapter separately. Additionally, you will get a travel pouch for easy transportation of the charger.
This is one of the most powerful mini chargers on the market, with a high capacity charge, adding about 14 hours of talk time to any smartphone.
PROS:
You get an eighteen month warranty and lifetime support with your purchase
Portable; lipstick sized
Gives a high capacity charge to your device, that can last up to 14 hours of talk time
Solid and elegant design
CONS:
May overheat is resulting in inefficiency when charging
Low battery life
A little heavy as compared to similar products
Related: Have an iPhone? You should definitely consider getting a cable that is tailored specifically for your phone. The AmazonBasics Lightning to USB Cable, is Apple Certified and will come in handy for all your charging and syncing needs. It's about 4 inches, comes in black or white, and you get a 1 year limited warranty with your purchase.
Jackery Bar
Price: Approx. $17
Weight: 5.5 ounces
Dimensions: 1.8 x 3.8 x 0.9 inches
Battery: 6,000 mAh
Specific features: Compact, portable charger, perfect portable travel charger, powerful battery pack, micro USB charging cable
Best use: Outdoor adventures, backpacking, survival, hiking, camping
Description: The Jackery Bar  has capacity of 6,000 mAh and is one of the most compact and portable external batteries that are designed to extend the battery life of mobile devices.
This power bank includes a fast-charging, high-energy density, compact features, and safety protection circuits. With the aluminum shell, and the Premium Panasonic cell, Jackery Bar 6,000 mAh is one among the best power banking products available on the market.
Additionally, it fits perfectly in your hand and pocket, with the help of the smooth aluminum shell material.it keeps your phone charged up to 3 times and one full charge for an iPad mini. The tiny size is not at the expense of its charging capacity, which is fast and very efficient.
The multiply protection ensures that the current flowing to your device is controlled to avoid any surges which may cause damage. You will love the built in flashlight that you can use in the dark, or for emergency situations.
However, users have pointed out some flaws. The USB port is not as tight and too close to the Micro port, which limits simultaneous charging. Some also have an issue with the indicator lighting, which is a bit too bright.
PROS:
Fits perfectly in your hand and pocket
Elegant industrial design
Aluminum surface and shell casing for maximum protection against damage
Fast charging for both the battery and your device
CONS:
Loose USB port
USB port and Micro port, situated too close, limiting concurrent charging
LED light too bright
Related: To keep your power bank safe from damage, you will need a travel pouch. The Hard Eva Travel Black Case is only about $9, and will protect your device against any scratches and dents. It's designed to fit the Jackery power banks plus the USB cable perfectly, so you don't have to worry about the size.
Innogie Air Series
Price: Approx. $17
Weight: 4.53 ounces
Dimensions: 2.64 x 4.4 x 0.35 inches
Battery: 4600mAh
Specific features: 4600 mAh portable charger, micro usb cable, wide compatibility, intelligent charging technology, led indicator, 2 year warranty
Best use: Outdoor adventures, backpacking, survival, hiking, camping
Description: The Innogie Air Series has capacity of 4600mAh and is small enough so you can slip it into your pocket with ease. The built-in TI Battery Management IC offers nine different kinds of protection, including short circuit protection, surge protection, temperature control and other advanced safety features.
The Innogie smart technology can decide at what point to charge and with what amount of current. The premium microchips provide up to ninety-three percent conservation rate.
The power bank's LED indicator makes it possible for you to know the amount of power left. The power bank comes with a two Year Limited Warranty and guaranteed1000+ charge/discharge cycles.
The Innogie Air Series is compatible with various models such as the Android devices, Apple, Google, Samsung, Nokia, LG, HTC, and other popular smartphones.
Users are impressed at how fast the power bank charges, and how responsive the customer care is, in case of complaints. The compact size enables it to fit just anywhere, even your wallet making it very easy to carry. It is also very affordable, with premium functions that you will not get anywhere else.
However, most users were quick to point out that their first purchase, either the power bank or the USB cable was defective. However, this was quickly sorted out by customer care who sent replacements immediately.
PROS:
Great price; affordable
Compact; can fit anywhere
Charges very fast
Compatible with most devices
Responsive customer care
CONS:
Defective devices on purchase, for many users
Low durability; may not last long
Related: The power bank comes with a USB cable, that may not be compatible with your iPhone. That's how these Zibay iPhone Cables  come in handy. The cords are short, about 7 inches, which allows you to carry them anywhere. Your purchase gets you a pack of 3 cables that are compatible with iPhone 5, 5s, 6 plus, iPad Mini, iPad Air and IPods.
Zeefo Solar Charger
Price: Approx. $60
Weight: 27.04 ounces
Dimensions: 6.7 x 2 x 2 inches
Battery: 21W
Specific features: Zeefo power port solar
Best use: Outdoor adventures, backpacking, survival, hiking, camping
Description: The Zeefo Solar Charger utilizes solar radiation to charge your devices. This technology offers a faster and safer way to charge your gadget. Its ability to charge under the sun offers the best charging efficiency.
The ZEEFO 21W has a solar conversion efficiency of approximately 23.5%. It also comes with dual USB port which makes it possible for you to charge two phones at the same time. Its compact design allows you to attach it to your backpack easily. This model is excellent for hiking, camping, sunbathing, fishing, or other outdoor activities.
The advanced technology makes the model compatible with devices such as iPad, iPhone, and Android phones. It also comes with a super durable solar panel that ensures the bank can provide power throughout.
The industrial-strength PET plastic solar panels that are sewn into the high-wear polyester ensures the device can withstand all outdoor conditions. The unique design with hook hole and a stand make it possible to use the ZEEFO 21W in any condition.
You will be amazed at how well it charges when the sun is at optimum, and even when it's cloudy. Users prefer using a shorter cable, which should be about 6 inches, for more efficiency. This lightweight power bank is highly durable, and still works great months after the purchase.
However, keep in mind that it has a high sensitivity to light. The hooks will allow you to hang the device on your backpack or truck, and you can keep charging as you move.
PROS:
Uses solar; saves energy
Highly portable
Lightweight and packs small
Responsive customer care
CONS:
Quite pricey
Some ports may stop working
The device may stop working after a while
May charge slower without the sun
Related: Since the solar charger allows for simultaneous charging, why not purchase a set of USB cables that you can use for this purpose? The Zakix Type A to Micro B USB Set contains 3, 3 FT and 3 6FT cables that allow you to sync, charge and connect to your device at no hassle. Going for about $12, these cables are compatible with most phone models and will make your life very easy.
Jackery Bolt
Price: Approx. $ 30
Weight: 5.29 ounces
Dimensions: 1.89 x 4.29 x 0.91 inches
Battery: 6000mAh
Specific features: Input: up to 2.0 A max, output: up to 2.4 A max
Best use: Outdoor adventures, backpacking, survival, hiking, camping
Description: Not all power banks are created the same way. Some external batteries are much better than the other. There is one battery pack with micro cable and built-in lighting that is just the best – the Jackery Bolt!
The world's most stylishly designed mobile charger, constructed with built-in cables, the Jackery Bolt 6,000 mAh Ultra-compact Battery Charger is your mobile device's best friend. With this power bank, there is no need of carrying charging cables for your devices anymore.
Jackery comes with a micro-USB cable as well as an open USB port which could charge three devices all at once. The Built-in lighting cable makes it possible for you to charge your iPad and iPhone, wherever and whenever you are. The Built-in micro-USB provides an avenue for charging other mobile devices such as the Android phones or the Bluetooth speakers.
The power bank comes with a powerful 6000 mAh capacity, which is able to fully charge the iPhone up to three times. The compact size and elegant design make the Jackery Bolt easy to carry wherever you go. This power bank also comes with a built-in flashlight for emergency situations and convenience in the dark.
Following the footstep of the popular Jackery Bar, this Jackery model has a signature aluminum surface that has been elegantly designed so you can easily slide it into your pocket. Seamlessly pack 6000mAh of power into the mobile life, in the absence of extra cables that add weight to your pocket.
Users love the functionality of the power bank. However, there have been concerns about those people Apple devices. Reason being, the micro-USB integrating cable is not compatible with Apple devices.
A great trick is purchasing a USB cable that will convert to both lightning and USB. This will enable you to charge two of your devices and still have an extra USB port to charge a third device with an additional cable.
Another flaw is the short lightning cables. They do not reach all the way to connect inside your phone, especially if the case is on, hence, you need to take it off before charging. Some users have also pointed out the low durability of the cables.
PROS:
Integrated cables; makes it easier to carry
You can charge up to 3 devices simultaneously
You can charge the power back and still charge your devices at the same time
LED flashlight to use in the dark
Compact
CONS:
Micro-USB cable not compatible with Apple devices
Short lightning plug
Heavier than you may expect
Cables may not last as long
Related: It's clear that if you have an iPhone, the micro-USB cables won't be of any use to you. That's why you need to purchase this Lightning Cable, by Anker, which is MFI Certified, and work great with all your Apple devices. Going for about $9, the cable is 6ft and gives you ultra-durability and flexibility, with an incredible charging speed.
Anker PowerCore 20100
Price: Approx. $42
Weight: 12.48 ounces
Dimensions: 2.28 x 6.64 x 0.87 inches
Battery: 20100 mAh
Specific features: High-speed charging, ultra-high capacity, anker powercore 20100, multi-protect safety system
Best use: Outdoor adventures, backpacking, survival, hiking, camping
Description: The Anker PowerCore 20100 offers rapid charging and long-lasting, portable power. In addition to that, the device offers safer and faster charging with the advanced ANKER technology.
The power pack offers enough power to enable you to survive in the wilderness for days without having to worry about your mobile gadget going off. It can charge the iPhone 6 seven times, the Galaxy S6 five times, or the iPad mini twice.
Exclusive to Anker, the VoltageBoost  and the PowerIQ combination, ensure that your mobile device is able to charge at the fastest possible speed. The Anker PowerCore 20100 offers an enormous 4.8A Output to charge any device combinations simultaneously and at full speed.
The pack also comes with a Multiprotect safety system that offers short circuit protection, surge protection, and advanced safety features that keep your devices safe and protects you from the heat of excess current. Its matte finish enhances the grip and does not leave fingerprints or smudges. The Anker products are backed by an eighteen-month warranty and offer unlimited friendly support.
This power bank is compatible with various devices including Apple and Android tablets, smartphones, and other USB-charged gadgets except for the iPod Classic, iPod nano, HP TouchPad, Asus tablets, Dell Venue 11 Pro, and some Bluetooth and GPS devices.
The most impressive function is the battery life; you can charge up to three devices without fully draining the power bank. Additionally, you will love the sleek design and the fact that it's light, hence very portable.
The LEDs are accurate when it comes to notifying you on how much juice you have left. Keep in mind that to fully recharge the unit, it will take about 8-10 hours. So it's best to leave it plugged in overnight if you want to use it the following day.
PROS:
Can charge multiple devices at the same time without draining
Has a fast charging capacity
Gives a great value for the cost
LED that blinks to show how much juice is left
Highly durable
CONS:
A little heavier than other similar devices
Takes longer to fully charge the power bank; 8-10 hours
Related: To enhance the durability of your portable charger, you will need a pouch that fully protects your device against any scratches and dents. This Hard Case with mesh pockets is the perfect travel partner for your accessories.  It enables for a perfect fit for your Anker charger and protects it against water and shock, all for about $12.
Wrapping It Up
After going through all the above devices, you can see that all these power pack products offer a huge advantage as they can be used in different applications. The power banks are effective with excellent speed and are made from excellent materials that are safe for you and your gadgets.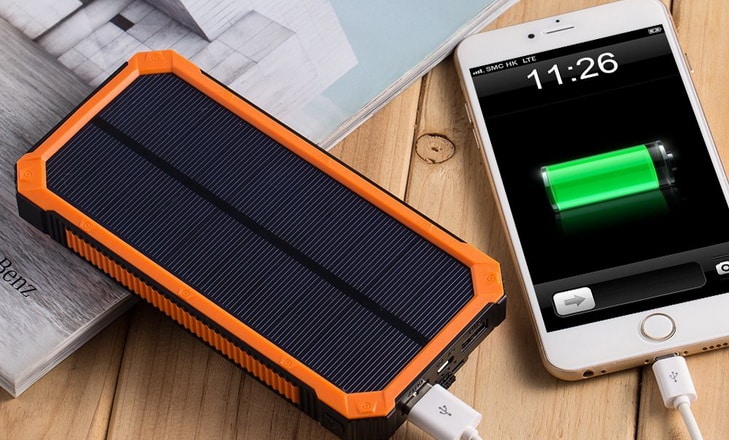 If you happen to choose one of the devices, be rest assured that you will have a hassle-free outdoor tour. However, if you prefer other models and brands, make sure you do sufficient research so you can pick the right one.
So, have you decided what model you will purchase? Please let us know by posting in our comment section. In case you have other alternatives, also let us know so we can know what their features are like.