You will agree with me that hiking during winter can be great and it can also be the most horrible experience of your life, without the right pair of winter hiking boots. But getting the best winter hiking boot can be a little bit difficult and that is why we have carefully shortlisted the top winter hiking boots which you can get right away.
Get yourself the best winter hiking boots you can find on the market and you won't have to worry about frostbite, at least not on your feet. It goes without saying that your summer boots won't cut it when it comes to winter hiking because they will easily get wet and your feet will freeze.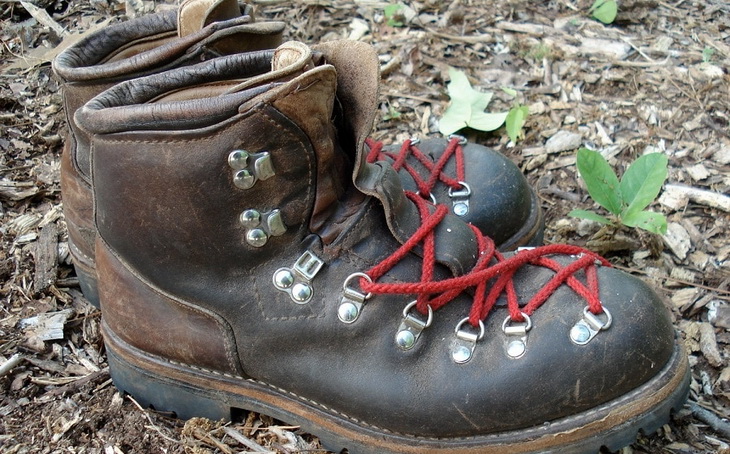 So, to avoid that, get specialized boots for winter hiking. What makes these boots different and better is that they are well insulated, keeping your feet warm during the cold weather.
In this article, we will show you what are the most important features you need to keep an eye on when searching for such boots, as well as offer you reviews of some of the best models available on the market. So, keep on reading if you need a new pair of high-quality, winter boots for hiking.
Our Top Picks
| Product Name | Sole | Weight | Best Use | Price |
| --- | --- | --- | --- | --- |
| Salomon Quest 2 | Synthetic sole | 1.4 lb | Winter hiking, running | Check price on Amazon |
| Merrell Phaserbound | Vibram sole | 1.6 lb | Hiking, camping, backpacking | Check price on Amazon |
| Salomon X Ultra | Rubber sole | 4 lb | Winter hiking, Snowshoeing | Check price on Amazon |
| The North Face Chilkat 400 | Rubber sole | 4 lb | Winter hiking/work, Snowshoeing | Check price on Amazon |
| Keen Summit County | Rubber/heat trapolator soles | 1.7 lb | Winter hiking/work, Snowshoeing, hunting, Day hiking | Check price on Amazon |
| Sorel Conquest | Rubber/Molded EVA | 2.1 lb | Walking, snowmobiling, and Snowshoeing, winter hiking, Snowsports | Check price on Amazon |
| Vasque Snowburban | Synthetic sole | 1.8 lb | Winter hiking, Snowshoeing | Check price on Amazon |
Features to Consider Before Buying
Is a hiking boot is right for you, depends greatly on where you will wear them too, the level of activity you will be putting them through, and also on the width of your foot and the shape of your arch. Let's check out some basic features to consider before buying a winter hiking boot.
Warmth
The is the first feature that you should look for in a winter hiking boot. Staying warm is definitely what you want, and that's why you are buying a pair of these, right? Hiking boots are generally designed to be worn during the cold weather, and the pair you buy should, therefore, be able to keep your feet warm when walking outside in the snow and cold temps.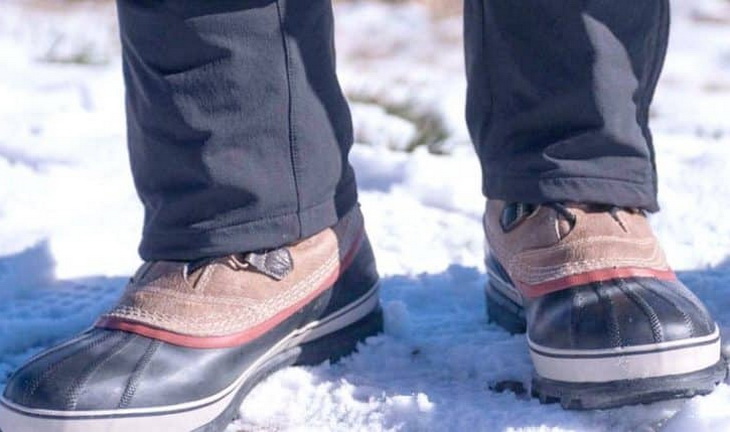 To tell how warm a pair of boots is, check the amount of insulation they have. The best insulation as mentioned should be between 200 and 400 grams of synthetic insulation. The proper amount is important because insulation materials trap and reflect the heat your foot creates, so the proper amount of insulation is important in order to maintain adequate circulation.
Waterproof
When you are walking or hiking in the snow, there will be times when the precipitation will fall as rain. Keeping your feet protected from the wetness is, therefore, important to avoid being uncomfortable and having wet and cold feet.
Ensure that the boot you buy has some kind of waterproof barrier to keep the water out. You will find some boots that have a rubber bathtub style wrap on the sole to keep the boot water resistant.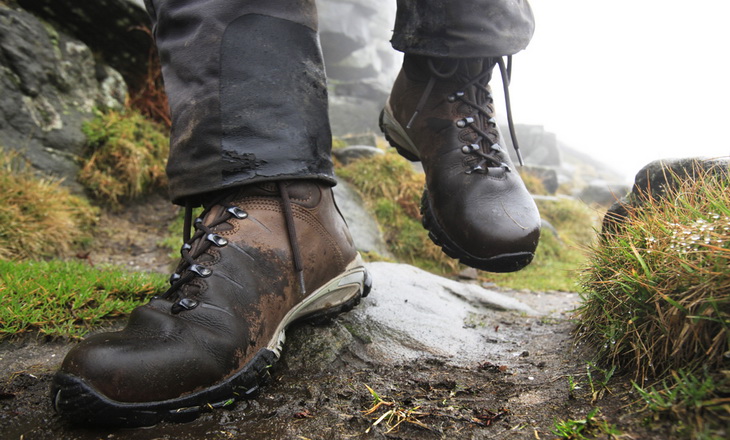 This is a great added feature. The reason why water resistance is important is because water conducts heat and so cold water will freeze your feet much faster than cold air will.
If your boot is not waterproof, moisture will build up inside your shoe and cause coldness. So, do a thorough check to ensure that your boot is waterproof because most of the warmest boots are not always waterproof.
Fit and Comfort
A boot that fits you well and is comfortable will make your hiking trip better. When choosing the right fit think of street shoe sizing, width, and foot volume, as all these determine how comfortable a boot will be.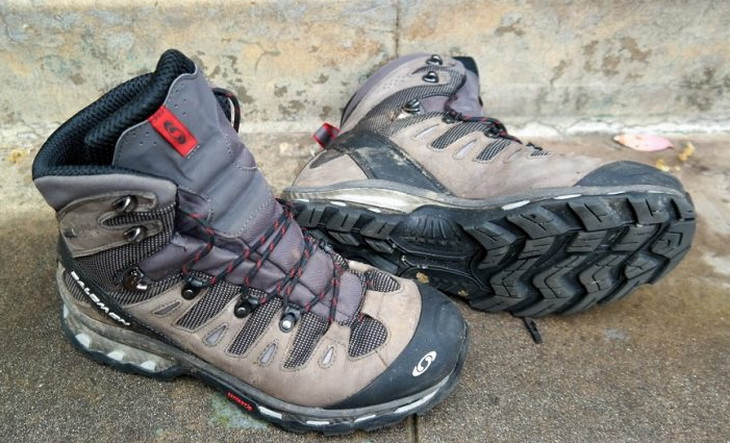 Always try your boot on before purchase to be completely sure they are the right fit. This is because some boots may run true to size while some run small.
If you're buying online, check the return policy to ensure that you can exchange it should it not fit well.
Ease of Use
You will probably only use your winter boots for short durations, maybe just during the hiking trips or when you need to go out to shovel the car out. They are definitely not an everyday pair of shoe.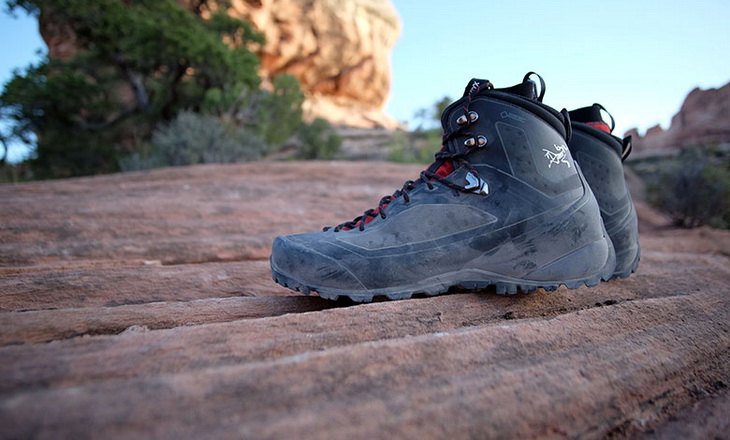 You, therefore, want a boot that is easy to slip on and off whenever necessary. So pick a boot that is not too complicated to wear. You could go for boots with a wide opening that won't require you to cram your foot into.
Traction
Traction is very important whether you need your hiking boots to be able to maneuver icy walkways, or to keep you steady as you hike a mountain. Winter hiking boots with outsoles similar to a winter snow tire have the best traction. Boots with deep lugs and large surface areas and featuring softest and sticky rubber perform the best, especially when encountering very icy conditions.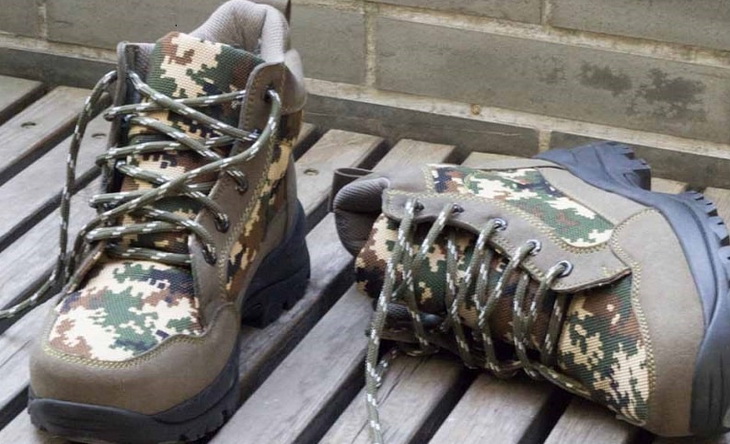 Good snow boots will have a lug patterning to prevent snow build up and a soft rubber that doesn't harden even when temperatures go down. This helps the boots to continue gripping on snow and ice.
Top Winter Boots Available
We have successful ease your searching by compiling some of the best winter boots on the market today. Listed below are a quick review of 7 of the most popular hiking boots currently available, so go ahead and make your choice!
Salomon Ques 2 
Price: $127 – $295
Weight: 1.4 pounds
Dimension: 10 x 9 x 10 inches
Specific features: Synthetic sole, Salomon 4D chassis for stability/protection
Best use: Winter hiking, running
Description: The Salomon Quest 2 GTX Hiking Boot is a medium weight winter hiking boot that is both comfortable and very functional. The boots provide the kind of support and ankle stability that backpackers and hikers get from a normal hiking boot.
This means that you can cover some good ground when wearing these winter hiking boots. This is a high-performance boot that is light enough for running, and stable enough to handle the harsh terrain.
Furthermore, the Salomon boots have a Contagrip sole that gives you excellent traction for a wide range of surfaces, both on the trail and off the trail. They also feature a 4D Advanced Chassis that offers your feet support and great stability to your torso.
The uppers are made from a combination of several flexible and supportive materials. The boot's lacing system is incredible, and the comfortable ankle collar will make it easy to go down steep grades.
PROS:
Extremely comfortable
Unique lacing system
Waterproof
Fast drying
Great ankle support
Pretty tough sole
Great grip and traction
Good looking boot
No blisters
Easy to take off and put on
Very durable and long lasting
CONS:
The seams do come open
Not completely waterproof
Related: if you want a pair of merino wool socks to wear before putting on your boot, you can check out the People Socks Crew Socks. Gives your boot a good fit!
Merrell Phaserbound 
Price: $138 – $170
Weight: 1.6 pounds
Dimension: 15 x 12 x 6 inches
Specific features: Vibram sole, full-grain leather upper, external instep/heel stability arm
Best use: Hiking, camping, backpacking
Description: The Merrell Phaserbound Hiking Boot are great when it comes to protecting your feet from soreness. The boots offer your foot cushioning where it counts. This boot is designed to withstand the rigors and demands of hiking mountains, even as weather conditions change.
The boots have a well made Nubuck leather upper and are waterproof. The uppers also have a thick padded tongue, a bronze loop lacing system that is rust resistant, and a removable EVA footbed that comes paired with a grade 6 nylon insole.
All these features make a sturdy, stiff boot that is water resistant. The Merrell hiking boot fits true to size and its lacing loops go all the way under the boot, enabling it to be snugged past the widest part of your foot.
This is great when you're descending and will also stop your foot from jamming into the front part of the boot. The boot has a lower ankle height that is just perfect and has great support.
PROS:
Waterproof hiking boot
Great fit
Large toe box room
Good size
Very comfortable
Good quality
No blisters
CONS:
Some buyers needed to buy insoles for the boot
Related: Do you want a leather lace for your hiking boot? If yes, then you can check out the FeetPeople Leather Lace. Comes in multiple colors. These laces are real leather!
Salomon X Ultra 
Price: $107 – $180
Weight: 4 pounds
Dimension: 14 x 12 x 5 inches
Specific features: 200g thinsulate, waterproof, full-grain leather upper, winter grip sole
Best use: Winter hiking, snoeshoeing
Description: Salomon X Ultra Winter Boots come as a model of  a very popular footwear brand, whose design was borrowed from the brand's excellent X Ultra lightweight hiking shoe. The winter boot, however, has a higher ankle than the hiking shoes.
It also has 200 grams of Thinsulate synthetic insulation. The weight of insulation is unfortunately not so good for frigid temperatures. The light weight and the precise fit is nonetheless quite good for trekking a hard trail.
The Salomon X Ultra Winter features a trail-running shoe chassis that makes you feel like you're actually running a trail. This makes it a great option when you want to move fast or Snowshoeing.
With their powerful design and look, you get that assurance that your feet are encompassed by protection and safety. Salomon usually gives careful consideration, with regards to subtle features, and this model is not exempted.
The entire upper part has seam-sealed Gore-Tex layers giving magnificent water protection. Aside from being water-resistant, the membrane likewise enables vapor to circumvent, guaranteeing that the feet stay cool and dry. This hiking boot is very light and has a cozy inner liner.
PROS:
Lightweight
Cozy inner liner
Warm and comfortable
Perfect fit
Very light
Waterproof
CONS:
Expensive
Laborious to lace up
A bit tight
Poor traction, especially on icy surface
Related: if you are tired of black marks always on your boots or shoes, then say no more, to them, with the Motorcycle Boots Shoe Protector Cover. An amazing protector cover for your boot!
The North Face Chilkat 400 
Price: $105 – $155
Weight: 4 pounds
Dimension: 14 x 11 x 6 inches
Specific features: 200g Heatseeker, waterproof TPR shell
Best use: Winter hiking/work, snowshoeing
Description: The The North Face Chilkat 400 Boots is the second version of The North Face line of winter boots. The Chilkat is an affordable and well-made boot that features 200 grams of insulation.
It has a fully waterproof construction, making it a great choice for areas with lots of snowfall and cold temperatures. The boot has a beefy rubber lower and leather upper that are designed to use in various situations such as winter hiking and Snowshoeing.
The Chilkat has a lower ankle height, but, the upper is more flexible turning it into a very convenient and flexible everyday wear. On the downside, the boot tends to run small so ensure that you size up for the perfect fit.
The Chilkat boot comes with 400g of Primaloft Eco recycled insulation, making it one of the warmest boots available. Its water resistance is also among the best. Its temperature sensitive lugs have really good traction.
PROS:
Very warm
Extremely comfortable
Great traction
Looks good
Totally water resistant
Good for winter
CONS:
A little bit difficult to tie up
Fit is short
Boots run tiny and too narrow
Related: if you want an insole that can provide maximum solace and support for your feet while wearing your boot, then you can check out the Timberland PRO Anti-Fatigue Insole. A perfect insole to get for your boot!
Keen Summit County 
Price: $100 – $160
Weight: 1.7 pounds
Dimension: 12 x 8 x 4 inches
Specific features: Solid performance, plenty of insulation, and clean design
Best use: Winter hiking/work, Snowshoeing, hunting, day hiking
Description: The KEEN Summit County Winter Boot has been hailed as one of the most comfortable boots available. Besides comfort, the Summit County has good traction on both fresh and malty snow. The boot has a rugged rubber outsole that hardens for a tough grip as temperatures falls.
The boot has a 450-gram KEEN.WARM insulation in the toe area to keep your toes warm and a 350-gram KEEN.WARM insulation on the rest of the upper. The boots also have a KEEN.DRY waterproof membrane, turning it into the ultimate winter boot.
The boots will still keep your feet warm should any cold elements enter. The boot has heat trapolator midsoles that combine  a reflective heat shield, a sealed honeycomb layer and 3 layers of wool, to give your underfoot extra insulation.
The boots also feature shellback heel supports giving you added stability. The midsoles are made of compression moulded EVA with TPU shanks. A great choice for travelling and summer hikes.
PROS:
Fit perfectly
Very warm and comfortable
Totally waterproof
Very light
Great quality for the price
CONS:
Wide forefoot section
The sole is not stiff enough
Boot runs narrower
Related: Protect your hiking boot from rain, snow, sun and salt with the Atsko Sno-Seal Waterproofing Leather Protector. Sno-Seal keeps the entire boot warm, dry and light.
Sorel Conquest 
Price: $82 – $176
Weight: 2.1 pounds
Dimension: 14 x 9.5 x 4.9 inches
Specific features: Supportive achilles strap, 400g thinsulate
Best use: Walking, snowmobiling and snowshoeing, winter hiking, snow sports
Description: The Sorel Conquest Boots are warm, waterproof, and quite comfortable. They are also a good choice because you require very little to no breaking-in. They are also very light and the laces and Achilles strap offers you a good amount of ankle support and you can easily adjust the straps for a better fit.
The good thing is that even though they are quite warm during low temperatures, they tend not to get too warm when the temperatures rise. The boots have waterproof full-grain leather uppers that are located on top of handcrafted waterproof shells to offer you superior protection against the cold and wet elements. The boots also have built-in gaiters with barrel-lock closures that seal out snow and minimizes leakage.
The boots have 400g of Thinsulate ultra insulation polyester fibers that are warm enough yet not bulky. For cushy comfort, the boots feature molded EVA midsoles. They also have steel shanks that enhance support and rigidity. With its aggressive, multi-directional lugs, the Sorel boot has enhanced traction to give you a steady step on slippery surfaces. They are likely to run a little bit large in both length and width, which is not such a bad thing as this allows you to wear extremely thick winter socks.
PROS:
Great padding
No blisters
Great ankle support
Nice built-in gaiter
Very comfortable
Durable
CONS:
Low quality
Thick rubber soles
Not completely waterproof
Crack in the seam after some time
Related: Need strong and sturdy laces for your boots? If yes, then you can check out the Miscly Round Boot Laces. Perfect for boots, hiking shoes and work boots. They likewise work incredible for other shoes.
Vasque Snowburban 
Price: $100 – $160
Weight: 1.8 pounds
Dimension: 13 x 10 x 5 inches
Specific features: UltraDry membrane, 400g thinsulate, molded rubber heel kick, rubber toe cap
Best use: Winter hiking, snowshoeing
Description: The Vasque Snowburban UltraDry Boot is a high quality warm and comfortable choice for those who want to do some winter hiking and Snowshoeing. The insulation on this winter hiking boot is great delivering on the promise of warmth and water resistance.
The boot has 400g of synthetic insulation, outperforming most brands when it comes to warmth. Despite the high amount of insulation, the hiking boot feels similar to a lightweight mountaineering boot.
The stability of this boot is enhanced by a TPU midfoot stabilizer. The stabilizer adds considerable stiffness to the sole, without the need to add a cold absorbing and radiating metal underneath the foot.
Be prepared to go through any climate with the completely stacked insulation of the Snowburban UltraDry boot by Vasque. This hiking boot features a leather upper with covered finish which helps to keep moisture out. It also features a Perpetuum Last which gives an agreeable fit for steady and long-distance trips
The only drawbacks are that the Vasque is harder to remove compared to other brands. Its lacing system is not as impressive as that of other boots and it will need to be broken in before the comfort can set it.
PROS:
Extremely comfortable
High quality
Very warm
Great insulation
Great value
The design works
Lightweight
Great look
CONS:
Hard to take off
Poor lacing system
Related: if you want an insole that can provide maximum solace and support for your feet while wearing your boot, then you can check out the Timberland PRO Anti-Fatigue Insole. A perfect insole to get for your boot!
Concluding Thoughts
We believe finding the right pair of hiking boot have been made easy for you with this article. When trying to buy a hiking boot, you will find yourself trying to answer a million questions. Should you buy a casual model or a pair of boots that is more geared for an active lifestyle?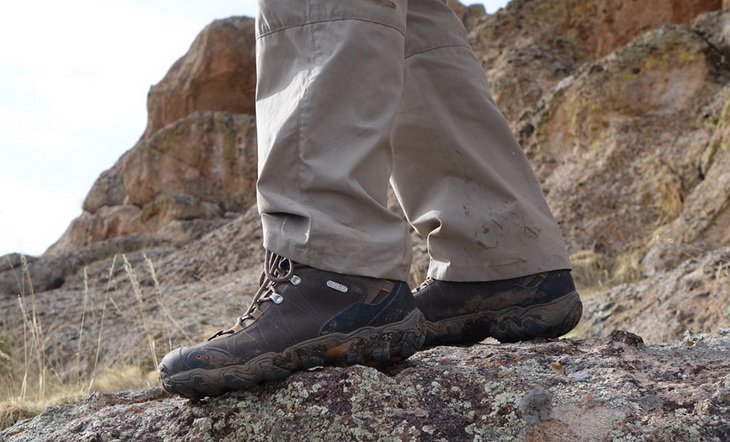 Should go for a low or high length, type of a boot? The best thing to do is decide the type of boot you desire, then consider factors such as warmth, comfort, traction and water resistance when picking a particular brand.
We hope that this review will now make it much easier to pick the right winter hiking boot. Going shopping soon? Let us know in the comments section below if there's anything else that customers should remember to take into consideration when buying winter hiking boots.