It isn't always the case that, as women, we go to our adventurous hiking activity during unpleasantly cold temperatures in winter. Some days we might encounter hot temperatures in summer while wearing our full-length pants, which then prompt us to take them off or fold them to let enough air circulation to our legs. Even more of that, we find versatile pants that are convertible, from full pants to shorts by zipping them off.
But then again, have you considered the weight of your hiking gear when you take extra clothing for the fluctuation of weather conditions? Perhaps not! Therefore, the best solution for dry weather conditions that we can suggest is the best womens hiking shorts you can find on the market.
But, how to know which model is the best and suitable for your hiking adventures? You definitely don't want to end up with a pair that will fall apart after a few hikes, or a pair that you discover to be quite uncomfortable, but only after you have bought them…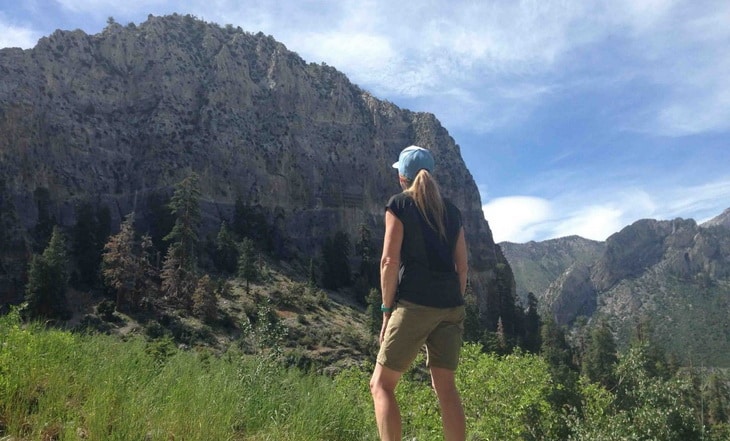 That is where we jump in and save the day! We will offer you some tips on what needs to be considered before buying a model you think is the best one for you, as well as present a few of the best ones available on the market. All you need to do is continue reading and find out how to choose the hiking shorts that will make your hot weather hiking trips a breeze.
Features to look for when buying women's shorts for hiking?
In short, women's shorts for hiking adventures must be multifunctional. Stylistic appearance and beauty are certainly one of the features, but not the main. Some foremost features include abrasion resistance, mobility, sun's radiation protection, size, water repellant, breathability, durability, and comfort. And factors to consider when buying these shorts would be the destination of hiking, your budget, and the number of days you intend to take hiking. Let's digest some of these features and factors below:
Comfort
Comfort is undeniably the most important feature that any hiking gear, from footwear to jackets, should have. It can be noticed by the proper fit of the shorts from the legs to the waist and the bum area. If, for example, your shorts are too tight on your body, chances are, you may not travel as long as possible or may not even be able to hike on elevated regions. The tight-fits may squash your body and possibly lead to inflammation, especially during prolonged wear.
Additionally, they can lead to lack of breathability and accumulation of perspiration. We all know that the body area covered by our shorts is most prone to sweat too much it in hot weather conditions.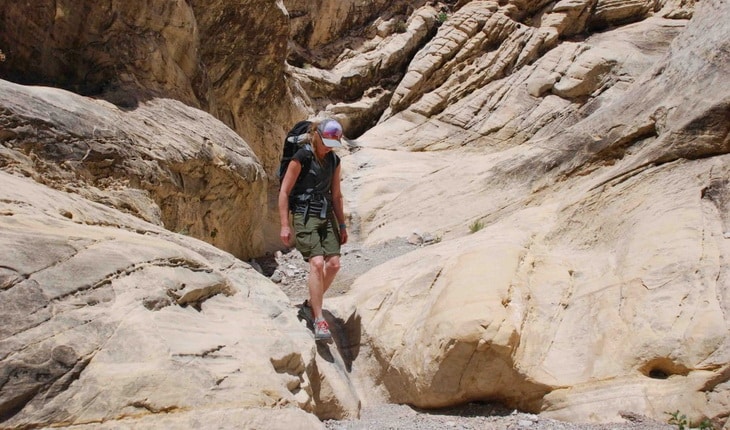 To enhance the comfort of women's shorts for hiking, we need to have at least loose, though not baggy, shorts. They should fit us well on the legs to allow enough circulation of air in dry days. The waistline should be adjustable, not too tight. Elastic closures or strings can be helpful in this case.
Additionally, the shorts shouldn't be too short; at least cover up until the knees. Then we would have achieved the comfort of our hiking shorts.
Size
The size of these shorts is equally important because, for instance, small sizes or huge sizes may lead to discomfort. The size challenge may be solved if you purchase in physical stores. But then ordering online poses a big challenge.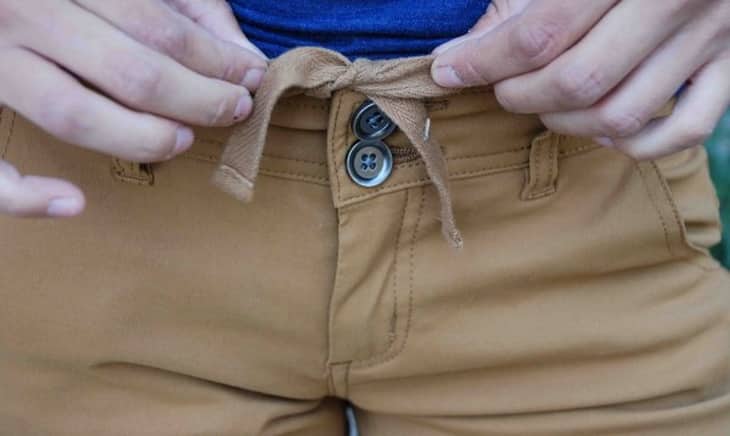 If you have enough budget, we recommend that you order your right size as well as the larger size just to be on the safe side because returning the incorrect size might delay your hiking adventure.
Sun's radiation protection
When hiking in sunny days, we are more likely to suffer the adverse sun radiation. Yes, our legs can be shielded by sunscreen lotions, well if we apply them. What about our shorts' part in protecting us against the sun's radiation? It is yet another feature to be included in all the hiking shorts for women. The UPF (Ultraviolet Protection Factor) number is often assigned to a number of apparel to indicate their strength of sun protection. The higher number indicates the more protection. For example, UPF 50 shows that only about 2% of radiation can pass through to your skin.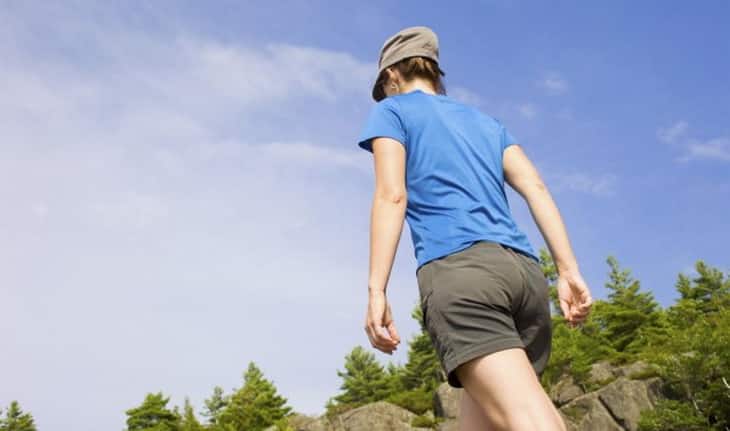 That being said, you must look out for the UPF number on your fabrics to see if you're covered by this feature. The popular numbers that have been in a number of hiking gears are UPF 30 and UPF 50.
Durability
Most of the outdoor apparels are costly. In line with such costs, we have to assess durability in order to avoid returning to stores indefinitely. Durable women's shorts are a marvel to have because you can wear them for many years without tearing off. This durability is reinforced by the type of material used in your short pants.
Manufacturers have resorted to ripstop and abrasion resistant fabrics in order to resist wear in the shorts. If, for example, the tree cuts through your hiking shorts and create a hole, that hole will not extend further if abrasion resistant and ripstop fabrics have been used. There are of course many fabric materials that are used to curb durability voids.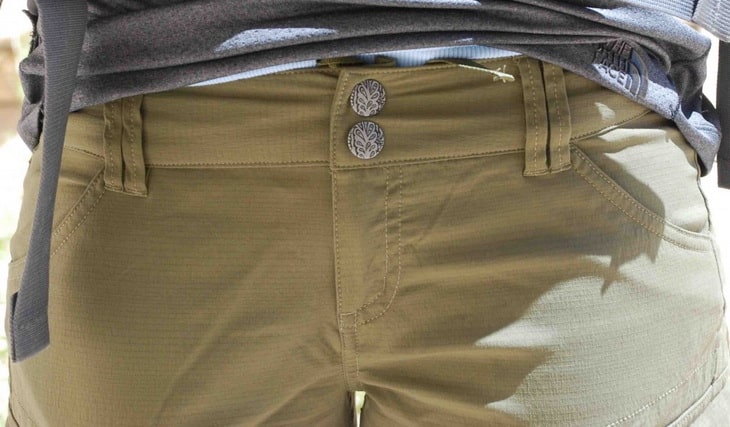 The enclosures at the knees and at the waist are often vulnerable to fraying if not well designed, and that could be a void of durability. Check that lineup as well when buying these shorts.
Water repellent
Please note that water repellent doesn't necessarily mean waterproof. It is virtually impossible for these shorts to be waterproof, unless they are clothed with the waterproof material, and then we will be discussing another issue. Without any further derailing, water repellent is one of the important features that these shorts should have. Note that looming downpours can be unpredictable. So having a pant that repels a certain percentage of water cannot be overlooked.
Some shorts are made of nylon material which is famous for water repellent properties. It is also breathable, as yet another feature to be coupled with water repellent property.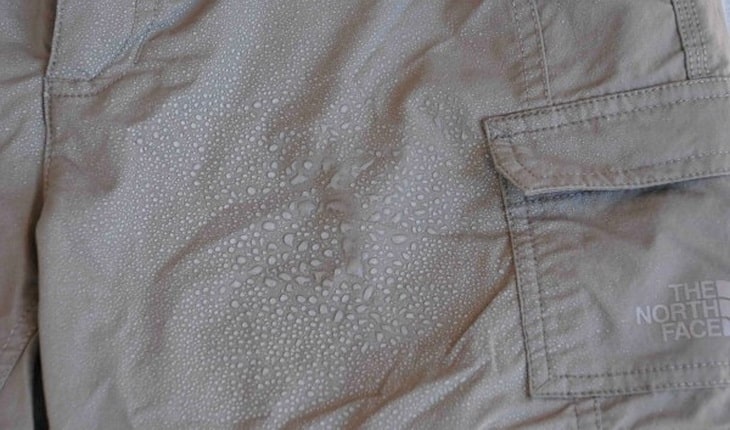 A water repellent hiking short will make sure that you do not get too wet in the event of a downpour. Only minimum water is absorbed and can be evaporated afterwards. Such water repellent fabric materials often dry faster than ordinary fabrics.
Destination for hiking
The destination of your hiking adventure also plays a part in choosing the shorts. For example, it would be impractical to hike on high elevated regions on rough trails while wearing shorts. You will be exposing your legs to scratches and the shorts to tear. But if you intend to hike on well-established trails, then it's an ideal choice to wear shorts.
Moreover, if your destination is well-known for recurring harsh weather conditions, it would not be a good choice to put on shorts. The freezing dawn and dusk temperatures cannot be shielded by the summer shorts. Alternatively, you might want to take leggings along as a layer for morning cold temperatures and take them off midday when it's hot.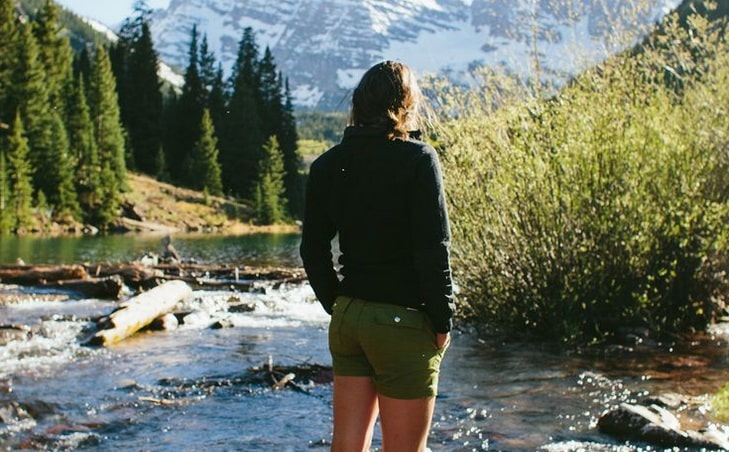 Having read through these important considerations needed to buy women's hiking shorts, you are now in a better position to choose the best ones among the ones we provided below. Let's now have a closer look at the best hiking shorts designed exclusively for women.
Women's Hiking Shorts Reviews
Columbia Saturday
Weight: 2.9 ounces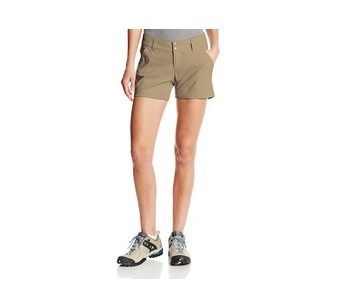 Dimensions: undisclosed
Specific features: Omni-shield water repellant, UPF 50 sun radiation protection, 96% nylon and 4% Elastane, Comfort stretch on the waistline.
Best use: hiking in dry days
Description: Columbia Saturday are not only the best sellers among hiking enthusiasts, but also the best feature-rich shorts among many on the market. They are the best tools for dry-day hiking with a better UPF 50 sun protection to reassure you safety against the strong sun rays. This sun protection, also means less perspiration moisture no matter how hot it can get.
The stains and the moisture are no match to these hiking shorts due to the reinforced Omni-shield technology. Additionally, the shorts are breathable with their 96% of nylon fabric. This means you won't suffer from too much sweat while wearing these shorts amid hot weather conditions.
They are furthermore comfortable, and secured by the two buttons on the waist. Just make sure that you order the right size. In addition, your valuables can be stored in the pockets sewn at the thigh.
Related: The manufacturer provides you the Columbia Coral with 100% nylon available in black color. Also the Columbia Sportswear can be a great deal of a short below your knees. They also have the most valuable features for your hiking adventure.
ExOfficio Nomad II
Weight: 5.6 pounds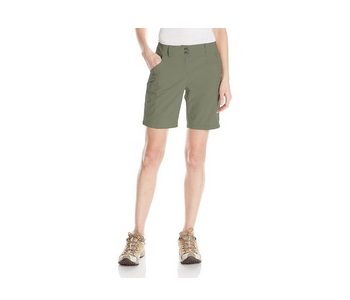 Dimensions: 14 x 11 x 2 inches
Specific features: UPF 30 sun protection, Waistline lined with a contour tricot, Made of nylon, Zipped pocket on the right thigh.
Best use: hiking in dry weather conditions
Description: Clothed with UPF 30 sun protection, ExOfficio Nomad II Shorts are knitted to shield your skin against the damaging sun radiations. As thus, you can safely hike in hot days without any fear of skin burns. Furthermore, the sweat moisture will be taken care of by the breathable nylon, which will evaporate it so that you stay dry. Again, the nylon fabric provides a great deal of water repellent feature.
With the zipped pocket on the right thigh, you can safeguard your smartphone or any other essentials while hiking. Meanwhile the comfort is enhanced by the buttons on the waistband, which also improves the durability of the shorts.
Related: For a more versatile roll-up pant, you can consider the ExOfficio Nomad 2428. You will be covered if you encounter cold temperatures, particularly in the morning and when the sun sets.
Columbia Brewha II
Weight: 1 pound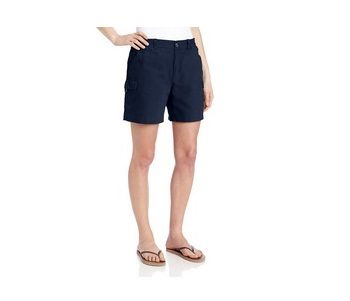 Dimensions: undisclosed
Specific features: Made of 100% cotton, UPF 50 Sun protection
Best use: hiking in hot weather conditions
Description: With these women's hiking shorts, you can spend long hours on the water or in the wilderness amid hot temperatures. The Columbia Brewha II is made effective on sun protection by its UPF 50. This means that approximately 2% of sun radiation can pass through the fabric. It's an assurance to you that your skin will not be susceptible to sun rays damage no matter how hot the day is.
With multiple pockets, two at either size of your thighs, you are able to safeguard tiny valuables while hiking. Put your smartphone in the pocket to prevent any damage to its touchscreen or your multi-tools equipment to avoid a strain on your hands. The waistband is partially elastic band, which reassures a great comfort. The button is used to secure the short onto your waist.
Related: The maker of this short brings you other products such as the Columbia Coral II. But this alternative short has sun protection of UPF 30, but capitalizes on moisture management with its Omni-wick feature.
Royal Robbins Backcountry
Weight: 1 pounds 
Dimensions: undisclosed
Specific features: Has cargo pockets, 100% Supplex nylon, UPF 50 Plus, Wrinkle resistant, Lightweight
Best use: hiking or backpacking in hot weather conditions
Description: With a sun protection over a designated UPF 50 number, the Royal Robbins Backcountry shorts guarantee you a maximum shield against the sun radiations. You can feel free hiking during midday's hot weather conditions because the 100% Supplex Nylon reflects the dangerous sunrays. At the same time thermo-regulation is a priority with the breathable nylon fabric.
Should it rain on you, the wrinkle resistant Supplex nylon will take its role to prevent any formation of wrinkles, while at the same time repelling water. Only minimal water drops in the event of heavy downpours may be absorbed. In a meantime you can safely put your valuables in the cargo pockets included in this lightweight short.
Durability is also a great feature found in this short enhanced by the abrasion resistant fabric. Even more intriguing is the comfort of wearing this short due to its button-secured waistband.
La Sportiva Siurana
Weight: 13 ounces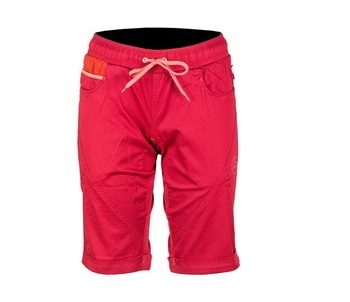 Dimensions: 16 x 11 x 3 inches
Specific features: Comfortable waist adjustable by a lace, Integrated stash and toothbrush pockets, Adjustable waistband, Made of 100% cotton, Folded bottom hem construction
Best use: hiking in dry days
Description: With an adjustable waistband secured by a lace, the La Sportiva Siurana can be worn by any women regardless of waist size. It will bring a great comfort while hiking to make sure that your waist is not constricted, thus resulting in inflammation or too much sweat. The fabric material is also breathable to help regulate too much heat while enough air circulation is let through the legs enclosures. On the other side, the integrated toothbrush pocket and the stash pocket bring an added storage for your valuables.
This women's short is also light in weight for your hiking convenience. It also comes with the foldable bottom hem construction for added comfort and durability.
Related: La Sportiva Oliana can also be the best choice for your hiking gear needs with its comfortable and adjustable waistband. It is available in an orange color.
Additional Tips
You must go through the customer reviews on major online retail sites to learn about their praises on the products or complaints. Many customers have so far complained about the incorrect sizes. They claim to have returned many hiking shorts to the sellers many times. This can be attributed to a little attention on the sizes.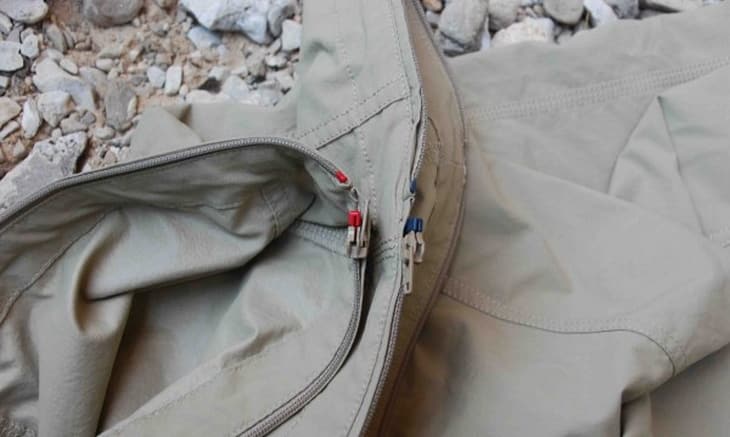 As we have emphasized above, please order two different sizes to avoid the inconveniences. For hiking shorts it is not advisable to have small sizes because they may compromise your mobility. But at the same, you shouldn't buy very big sizes that will end up being baggy.
Wrapping it up!
We are confident that our list of the best hiking shorts for women will entice you, and you will certainly not leave without making a purchase. These are the most feature-rich shorts that can withstand the fluctuation of weather conditions in any countryside of your choosing. The features that we discussed above make these shorts unique from normal shorts that were solely bought as a fashion trend. Take your time and evaluate every short in line with the tips we gave you in the beginning regarding the features to look for when making purchases.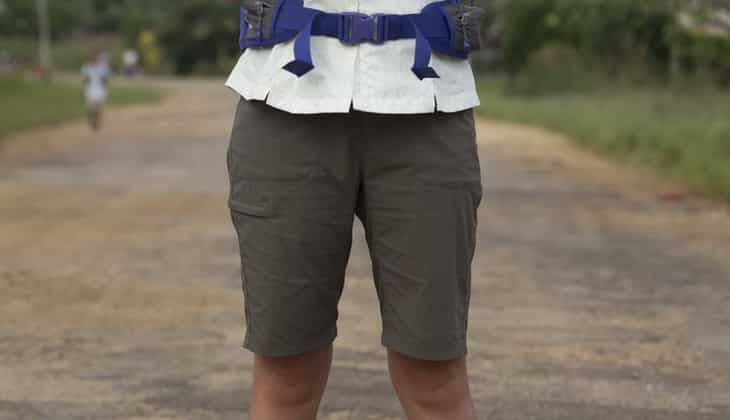 Have we left any hiking shorts for women that you feel is also feature-rich? Let us know by leaving a comment in the comments section below.