Have you ever found yourself in an outdoor situation needing to cut, chop or carve out a piece of wood? You will agree with us that the most reliable cutting tool in the wilderness is the pocket knife. Why rush to the store when you can simply see which are the best pocket knife brands and become familiar with their work here?
The best in the business will provide you with excellent buying options when it comes to pocket knives for your outdoor endeavors. Getting quality products is always easier when you are fully informed about their properties.
Our guide aims at giving you plenty of information on the various elements of the most popular pocket knives. After we get to know some of the vital features, we will also focus on some of the proven names on the market.
What to Consider Before Buying
Listing some of the leading brands that make pocket knives will not do you any good unless you know exactly what you need. It is like telling you about rocket engine manufacturers without revealing any details.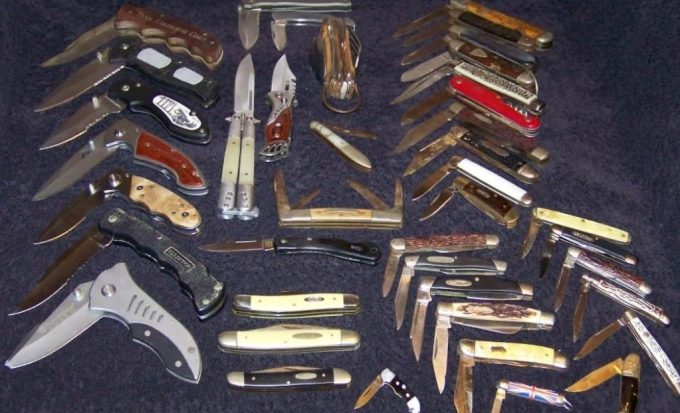 This section below will provide you with some carefully selected tips and insight on the various components of the perfect pocket knife. Our main goal is to give you all the tools necessary (pun intended) so that you can create a clear picture of what is good for you and what can be ignored.
Purpose
The first thing you want to clear up before whipping your wallet out is the purpose of your soon to be "go-to" pocket knife. Every survival specialist or camper has to know the limits of their blade as well as the situations at which it will excel.
That being said, the purpose of your pocket knife will determine to a certain extent the qualities and characteristics which will turn out to be more important to you than others. Since every particular preference differs from others, you might want to look into some specifics with greater attention.
Campers often handle and process food in the wilderness. Survival artists engage in bushcraft and many times carving small pieces of wood is essential to them building a shelter or a fire drill.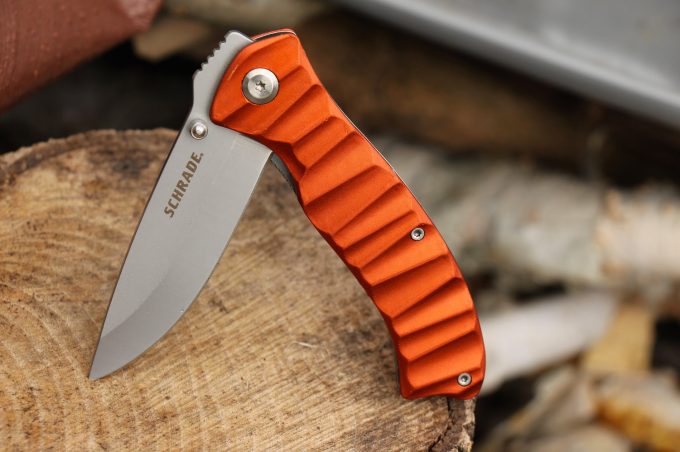 Others simply need pocket knives for small projects in the backyard. Whatever the case, we will try to cover all bases when it comes to properties and physical characteristics.
Durability and Blade Material
It is absolutely clear that nobody wants an easily breakable blade but it is true that some outdoor tasks do not require the sturdiest piece.
If you are mainly going to go camping or paper cutting then you can save some money by opting for a simpler built blade. Additionally, such blades do not require sharpening. In this case, a ceramic knife would be sufficient.
Tough situations in the woods might require a very hard steel blade. If you are to chop branches or carve out wood then you are better off getting a steel blade. Titanium is also a decent option but keep in mind that it is a softer material.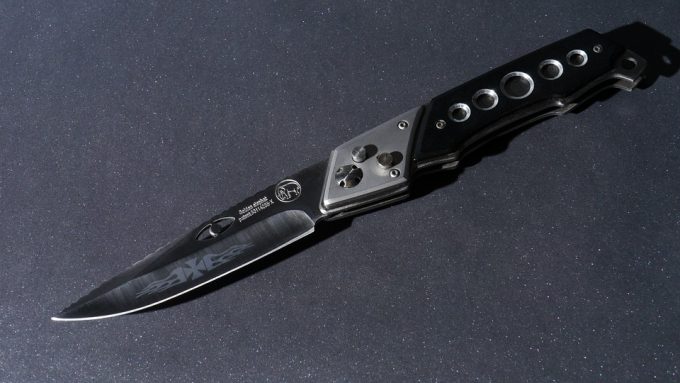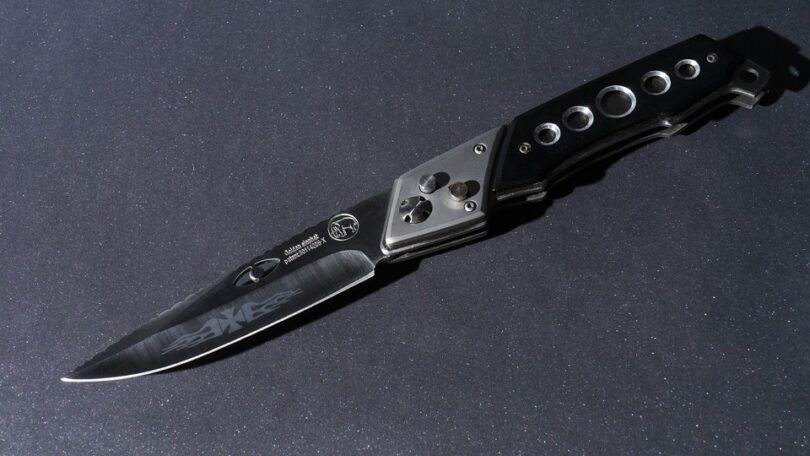 Lastly, a carbon fiber blade will make your pocket knife lightweight. Durability is the real issue here, however. This sort of blade while good looking with its checkered coating can get chipped easily. If you are only going to use it to process food or cut paper, then the carbon fiber blade is a great idea.
Blade Type
Here are some of the more popular blade types.
Among the most popular blade shapes, we find the clip point. This type of blade allows for quick and effective "stabbing". The knife enters easily and is slow to make it out. This is because the final third or half of the blade is basically clipped off thus making the forward part of the knife thinner and smaller.
The drop point blade gradually slopes down from the handle. It has a little bit of a triangular shape although this is not entirely accurate. The main difference from the clip point blade here is that the top or the spine of the drop point one is always convex. All in all, such knives are excellent for hunting.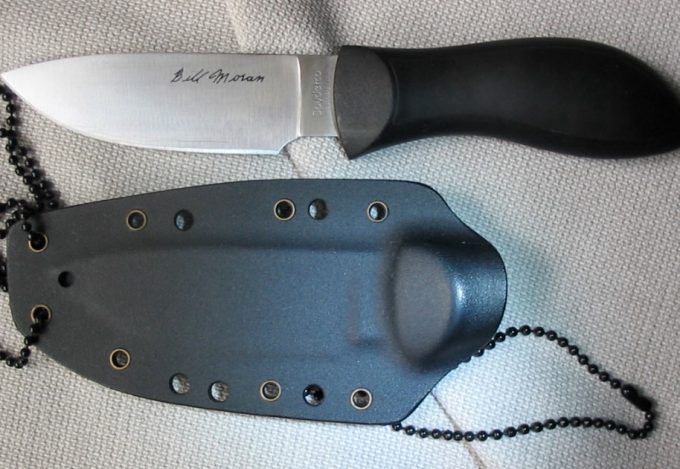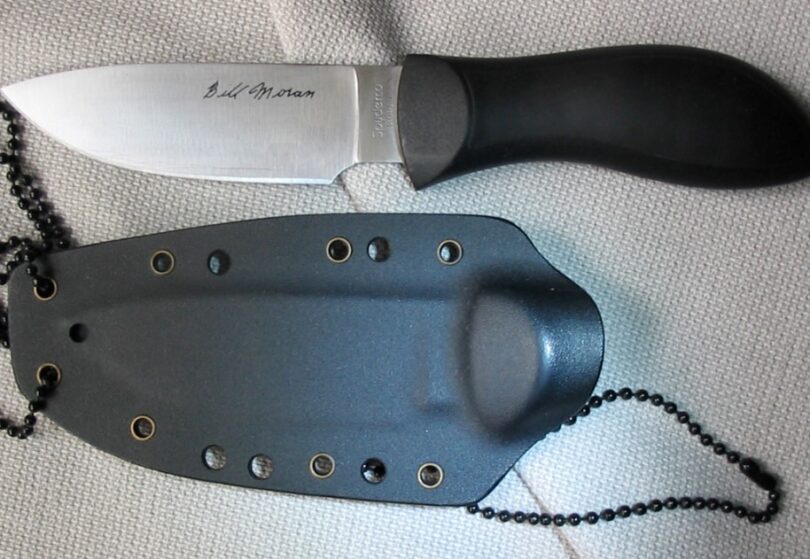 The name of the spear point blade really says it all. You can expect from it to have both the top and bottom lines symmetrically shaped. Towards the final third of the blade, it starts shrinking end eventually the tip is formed by the two evenly distributed edges. This is a multipurpose blade type as it often has both edges sharpened.
The needlepoint blade is a mixture between the drop and spear point knives. Both sides of the edge start sloping from the handle but they do so symmetrically. This a very thin front point resembling a needle is formed, hence the name. A Straight-back blade reminds of a kitchen knife and is therefore good for food processing.
There are some other types of blades when it comes to pocket knives which might prove to be quite useful depending on the situation. Some are exclusively for carving while some light chopping can be performed with others:
Tanto point
Trailing point
Sheepsfoot
Wharncliffe
Hawkbill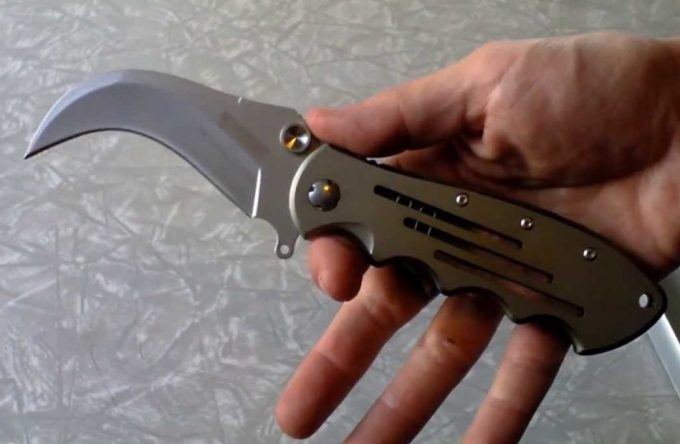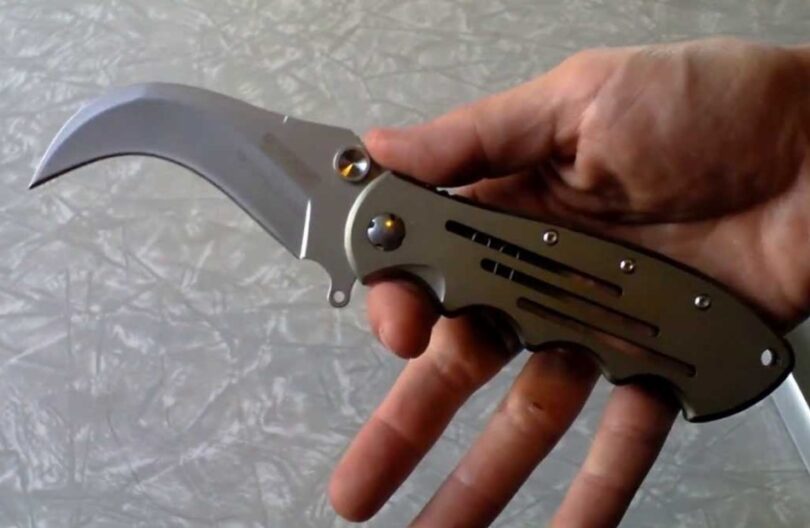 Edge Type
The edge type really matters when you find out the real purpose of a certain pocket knife. It is quite obvious that a serrated blade will not help you a lot when it comes to carving. However, it is really nice if you want to cut some branches in half.
With such a blade you can do sawing but it also takes part in food preparation. The serrated blade is good when looking to cut bread or other food made out of dough.
The plain blade is the choice of many as it allows for a large specter of outdoor activities. Carving out small holes or buds in branches and larger pieces of lumber is achieved by utilizing such an edge. It is also great for cutting fruit and vegetables. Skinning is also easier with a plain blade.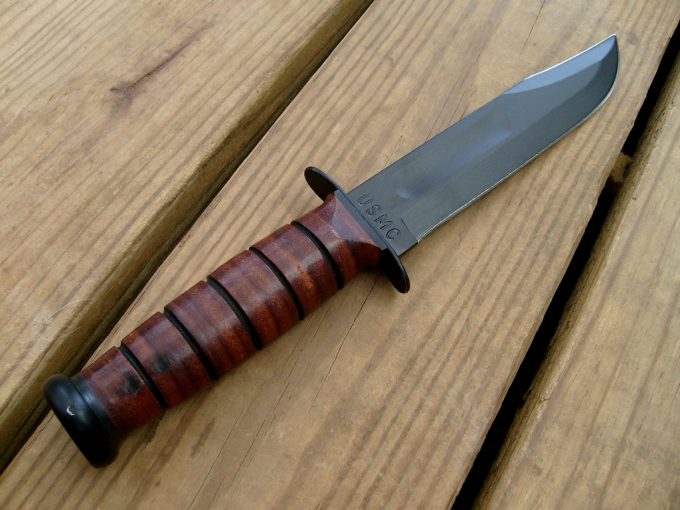 The partially serrated blade isn't really as versatile as it seems. The blade of a pocket knife is too short to be split into 2 parts – serrated and plain. Such a tool is still useful for stabbing but that's about it. Cutting something with it would be a pain. The same goes for sawing and chopping. It might help you to an extent with frozen food, though.
Length of Parts
Despite what people say – size actually matters. This is especially true in the wilderness when attempting to put a pocket knife to good use. This tool is designed to be portable and easy to carry. While such an item should be almost invisible, it cannot have its blade too short.
Shorter blades are usually good for carving or when you want to use them as a screwdriver or can opener. Chopping or cutting would require something that is at least an inch longer. Don't get too carried away with the length of the blade, though – it is not meant to be a machete.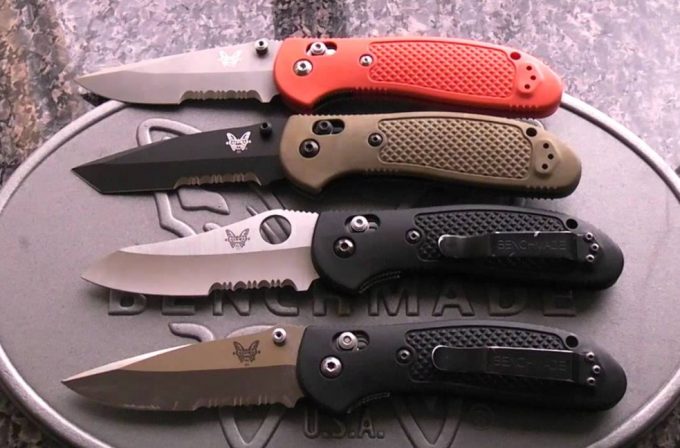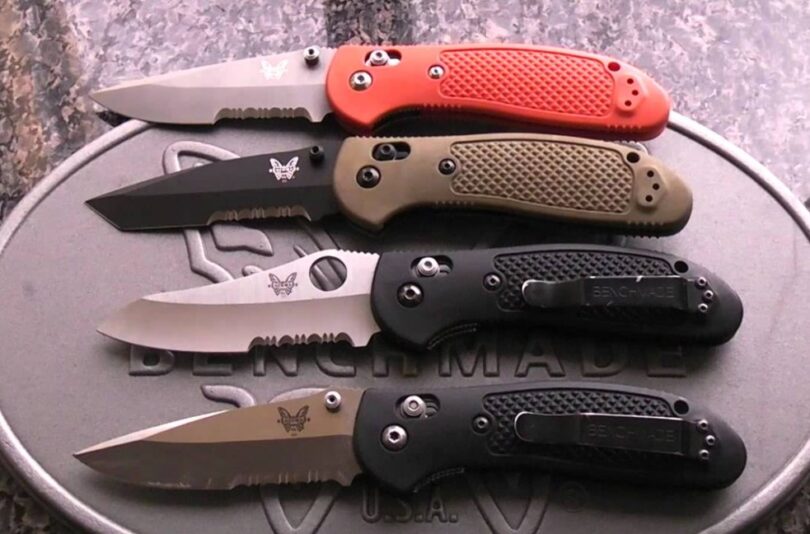 The handle should also be of the right length. You will have zero leverage if you cannot hold on to your knife. You must make sure that your hand or palm isn't too big for a certain pocket knife before you purchase it.
Handle
The material of the handle along with its shape is also a crucial factor when looking to spend some good money on a pocket knife. The more expensive models will feature a carbon fiber handle which gives you nice grip but is also lightweight.
If you want to opt for a slightly cheaper option then look for only a carbon fiber coated handle. Whatever the case, grip matters the most. Many pieces will have their handles with carvings for your fingers although this is a more popular with larger knives.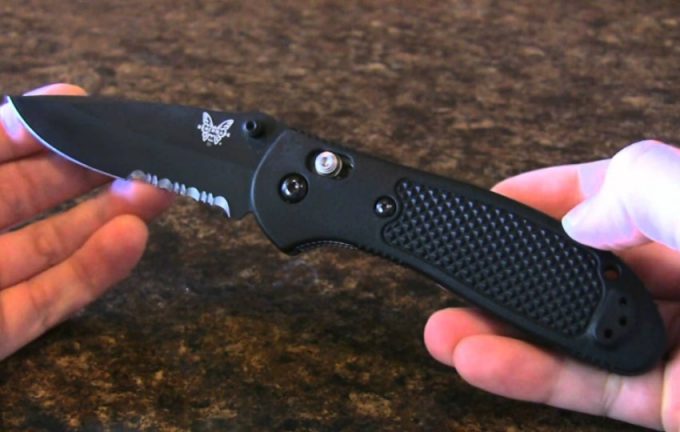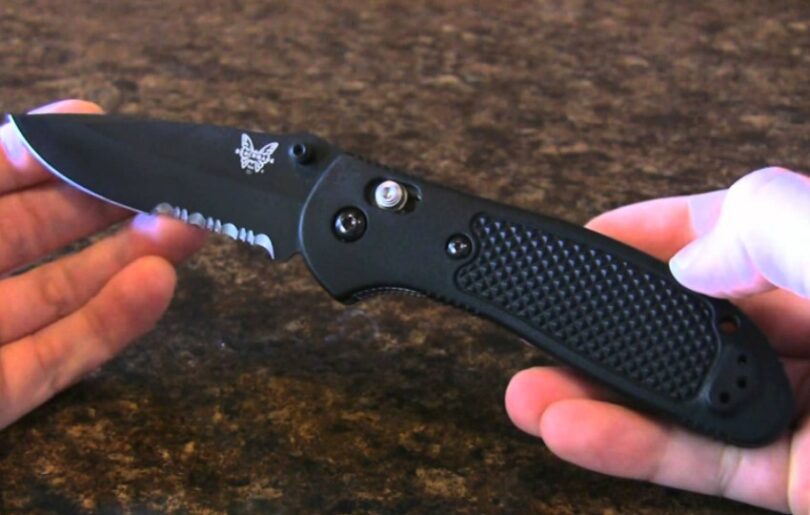 See if there are any rivets for extra protection and pay attention to the lining of the handle. Some two-piece handles may have a back spacer in the middle allowing for some extra protection for your palm against the blade when the knife is folded.
Opening
The simpler pocket knife models will have you open your blade manually. This, of course, makes the whole process slower and many times inconvenient. If you are going to use your pocket knife mainly in a domestic situation on projects then it shouldn't be a problem.
Even so, a manual opening of a pocket knife can be a pain. That's because your fingers may often be too dirty, sticky or slippery thus making it hard for you to pull the blade out.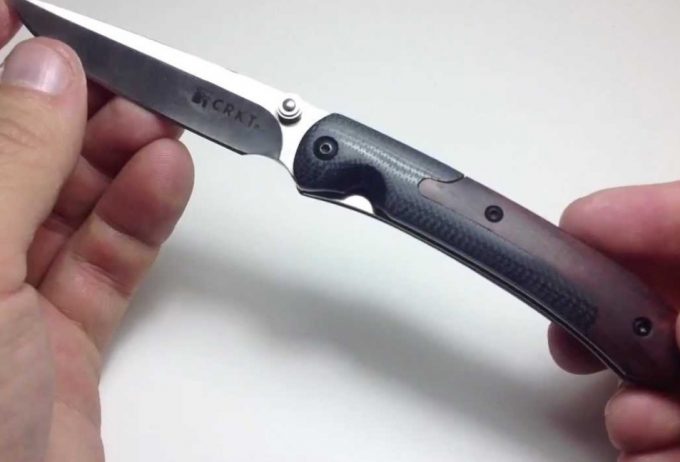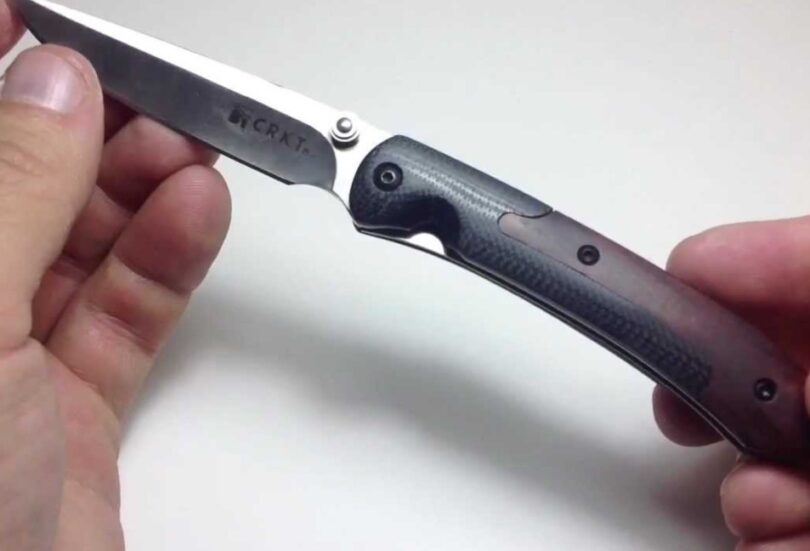 In case you are looking for some tactical advantage or if speed is essential when wielding a pocket knife then you should get a piece with an automated opening mechanism. It typically features thumb studs which when pressed will release the blade in an instant. Such jimpings will also let you maintain a better grip because they have notches carved upon them.
Locking
You want your blade to remain in place no matter how much pressure you apply to it during usage. This is why every pocket knife must have a reliable locking mechanism. There are various options here and it is up to you to decide which one is worth it the most.
The Liner lock is perhaps one of the more preferred ones nowadays as it allows you to lock the blade without the need to use your other hand. It features a lock bar similar to the one used in vehicles but with a very small scale here, of course. It is located in the liner of the handle and that's what holds the blade in place.
The slip joint lock is the most basic locking mechanism and it won't provide you with much reliability when it comes to hardcore survival tasks. Use it for something light or the blade will fold on you thus exposing you to danger. The blade is held in position only by a back spring and sufficient pressure will close it.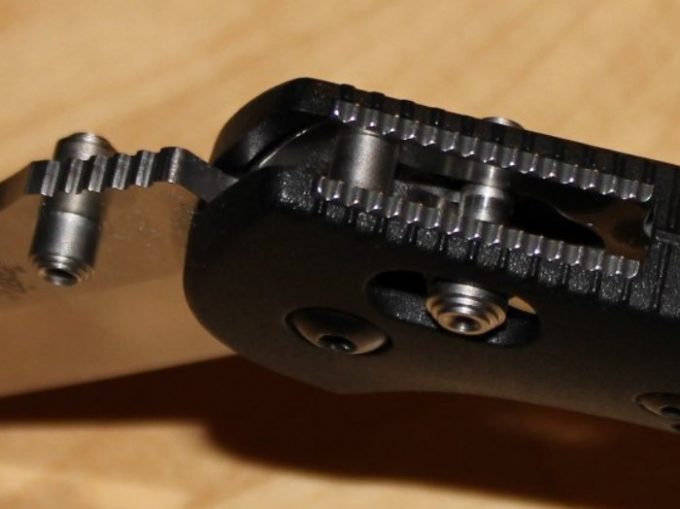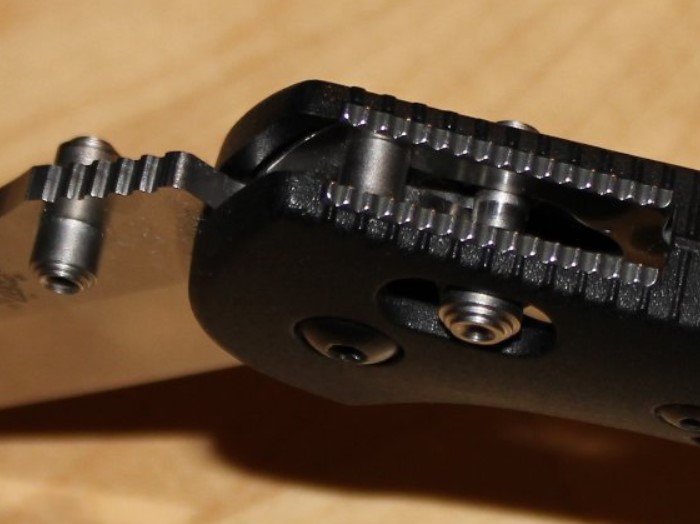 Other examples here are:
Lever lock
Frame lock
Ring lock
Pay attention to the folder of your pocket knife. You want it made out of stainless steel. Some models feature a titanium folder but that material is softer and will deteriorate when exposed to contact with a steel blade.
Carrying Your Pocket Knife
Most pieces of this class also have a clip. Thanks to it, you can carry your pocket knife inside your pocket without it swimming around. Just clip it onto the outside of your pocket leaving the whole blade in. Thus, you will make it invisible to anyone else.
Some pocketknives have reversible clips allowing for a left or right-handed use. You will have a lot of freedom if you are able to select on which side you want to have your clip. Other knives feature the so-called "tip-up, tip-down" clips. It can be both or just one of these characteristics.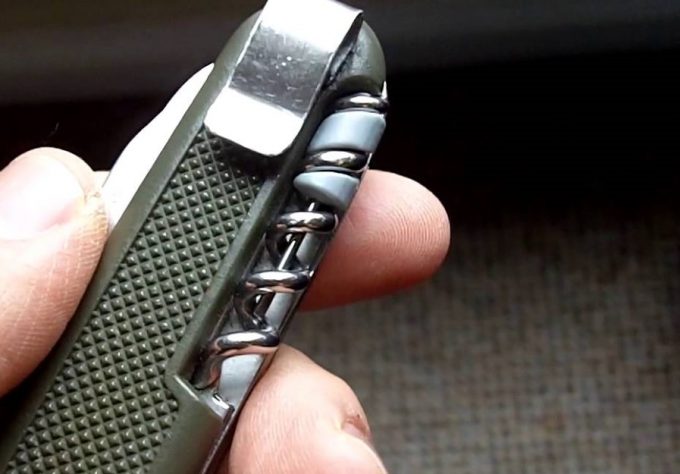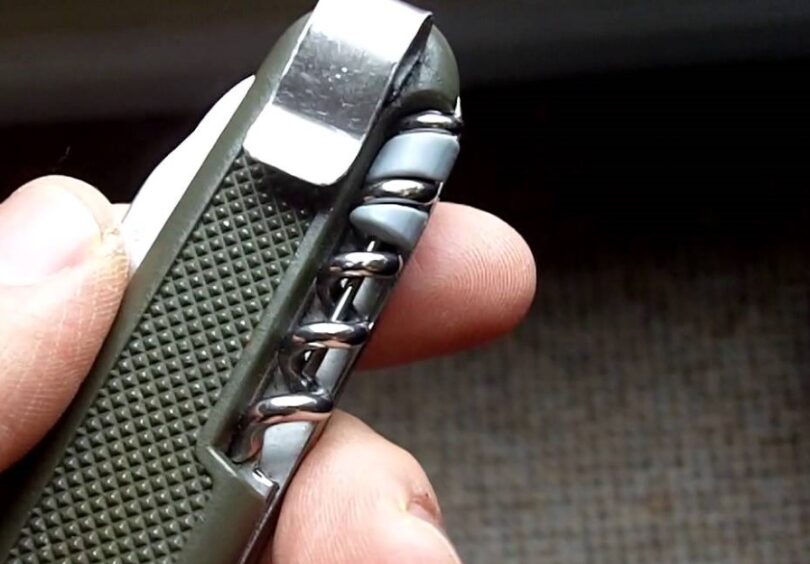 Such a clip determines whether you can carry your blade facing upwards, downwards or both ways depending on preference. If your pocketknife comes with a sheath then it is meant to be carried on your belt. A sheath is a nice addition as it will protect you from any sort of damage.
Unfortunately, not many models come with a sheath as this is a folding knife we are talking about and not a machete or a hunting knife. These small pocket knives are meant to stay folded thus eliminating the need for a sheath.
Design
The design is just a perk according to many but there are those that really care about the layout of their piece. It doesn't come down to only the coloring, the material of the handle and the type of the edge of your pocket knife. Functionality is also determined by the design and we can separate pocket knives into two main groups – tactical and classic.
Classic knives are better for camping or little bushcraft projects. They will allow you to process food and will help you chop the occasional branch. Such pocket knives are great to have and use as a reliable tool in picky situations.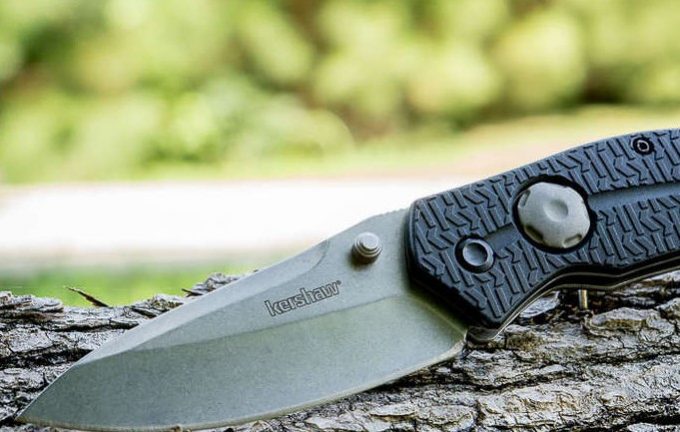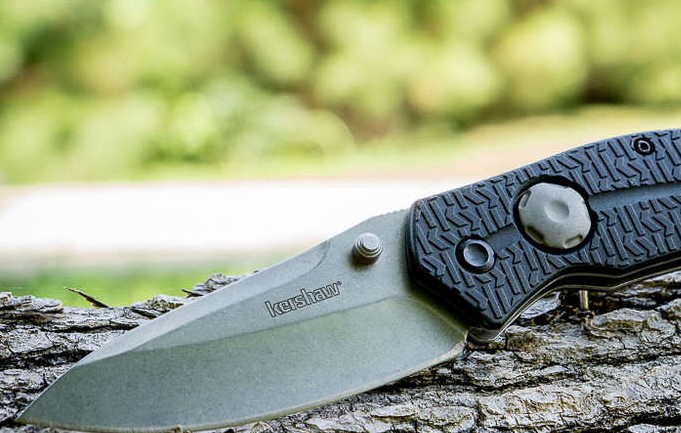 The tactical style is great if you venture into the deep woods and want to stay prepared. Such knives are lightweight, exceptionally sharp and are quick to open and fold. You can utilize such knives in every survival situation and even as a last-resort self-defense option.
Most Popular Pocket Knife Brands
Here are some of the more popular brands out there.
Gerber
This company is one of the most recognized names in the business. Gerber originates from Portland and was founded almost a century ago – 1939. They offer a wide range of survival knives of all sizes and you can rest assured that you are getting a high-quality item with them.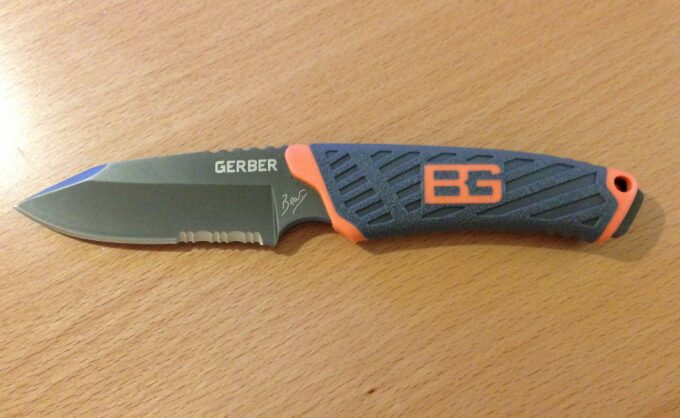 Additionally, Bear Grylls, being one of the world's most known survival specialists, endorses their products and has a signature line of knives manufactured by them.
Kershaw
In connection with the brand mentioned above, we now move on to Kershaw which was founded by Pete Kershaw in 1974 after he left Gerber. Folding blades are the bread and butter of his company and you can get them at fairly low prices. Kershaw knives will surely give you some excellent value for your money.
Benchmade
A relatively "young" company, Benchmade (established in 1988) give us some high-end survival cutlery. When it comes to folding knives you might be looking at a three-digit price tag but their items are well worth it. Dependability and long life are what you can expect from a Benchmade knife.
Boker
Boker is perhaps the oldest brand on the market today. Their history can be traced all the way back to the 17th century. Their EDC blades rarely get the credit they deserve but a true survival expert will not overlook them.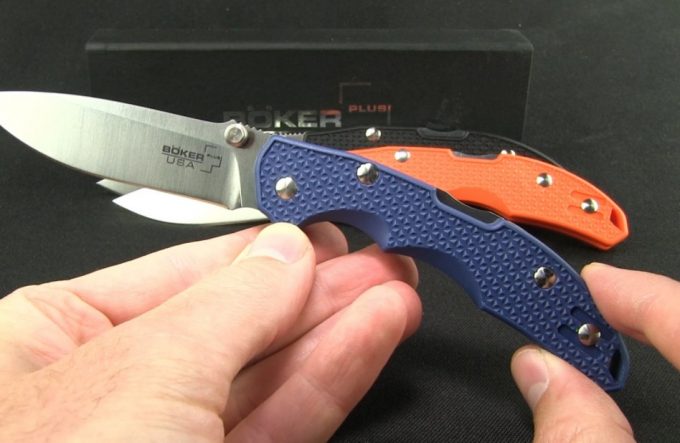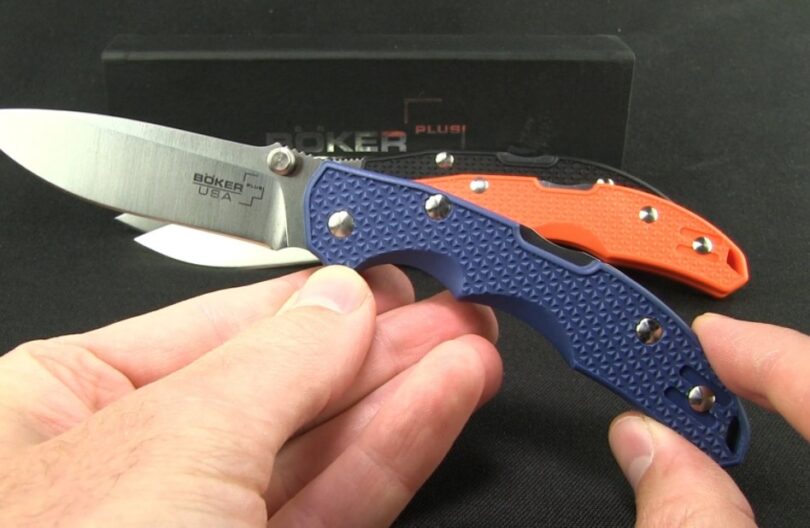 The pricing is somewhere in the middle of the pack.
Cold Steel
This brand presents its customers with the widest range of cutting and chopping tools. If you visit Cold Steel you will be able to select everything from a huge ax to a folding knife. You can tell a company is devoted to what they do by the huge diversity in products and the fact that they have their own patented technology. It is called Tri-Ad Lock.
Buck Knives
Looking for a hunting knife? Buck is the brand to look for. This company was founded in 1902 and to date it specializes exactly in perfecting their craft when it comes to hunting knives. You get both functionality and elegance at a fair price.
Emerson
One of the most expensive American made pocket knives are manufactured by Emerson. Once people decide on spending so much money on a piece they remain loyal to this brand.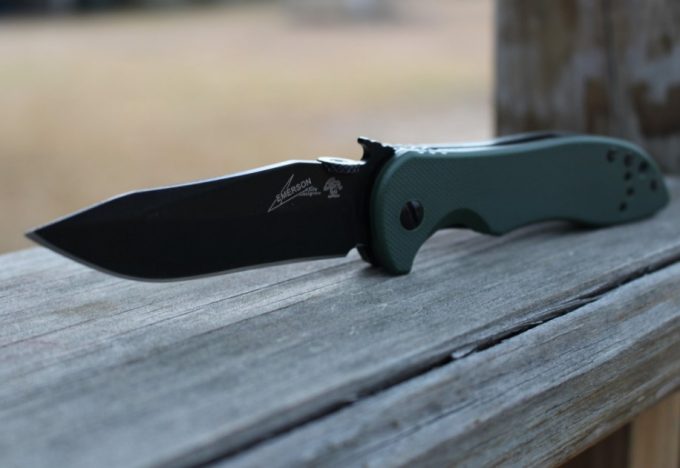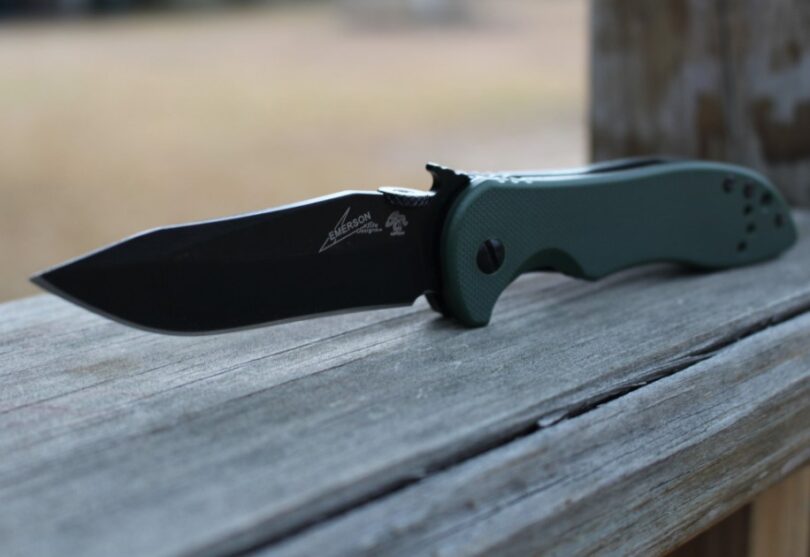 During their entire 40-year history Emerson has made their blades in the USA only. You can even give them a call and order a custom pocket knife, especially for your needs.
Ontario
An organization with huge heritage is the Ontario Knife Company. They have been producing excellent pocket knives for about 125 years so far. They are a perfect example of a company which is definitely not the most popular on the market but will never let you down.
Ontario might be an excellent choice for someone looking to stay away from the mainstream brands and get a very decent blade at an average to a low price.
Wrapping Up
To summarize the article you just read above, we have highlighted all the essential components of a trustworthy pocket knife and have listed some of the leading brands in this sector. This information ought to be enough for you to select your desired product.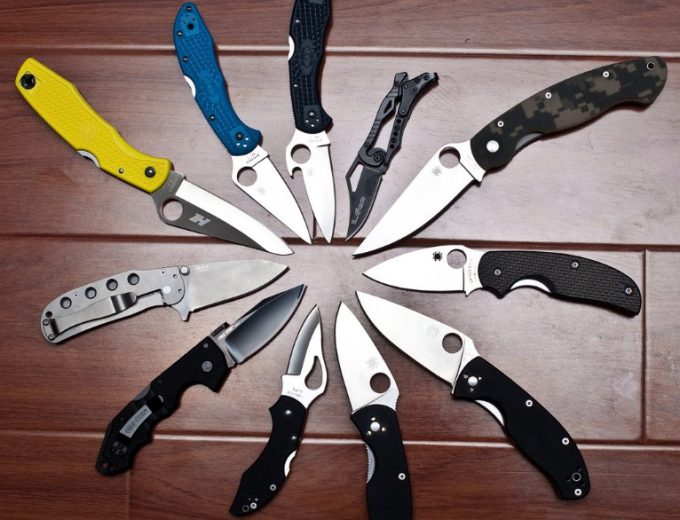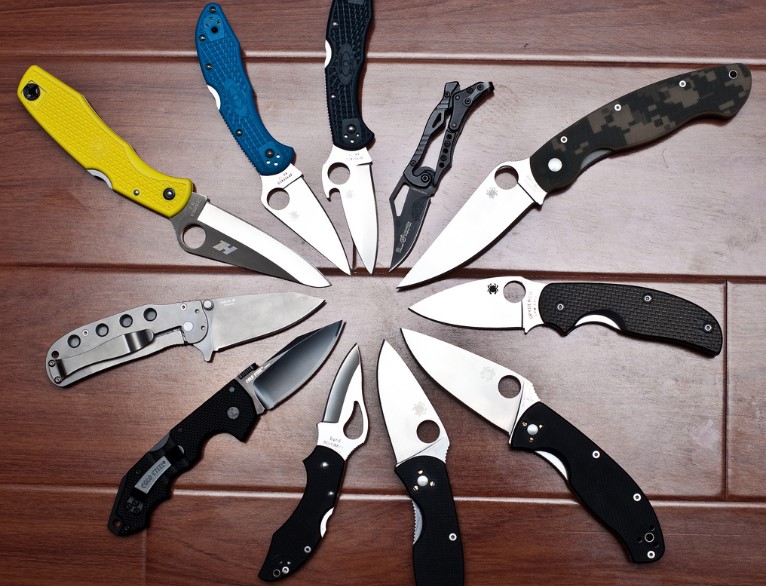 As always, our aim is to help you with your outdoor ventures and to make your bushcraft projects smoother and easier. Hopefully, the information on pocket knives has been sufficient for you to make a decision.
Don't be shy to share with us how you feel about the content that we bring you. Comment the article or send us a message whether you liked our work or not. Feedback is much appreciated as we always try to improve in bringing you the finest survival tips and guides. Stay put!