Hiking boots are generally designed for functionality rather than to look really great, but sometimes you want more than just functionality. Having something stylish to wear out there on the trails could be a lot of fun, right?
Well, you're in luck, because stylish hiking boots are most definitely out there and they are something you should be looking at for yourself. They're really going to make you proud to show off your boots for a whole new reason.
Right here, we've found you some of the best hiking boots for quality (since you don't want to sacrifice that) and for style. So you'll be able to have a great trip and have fun with it too.
Our Top Picks
Things to Consider Before Buying
The old saying don't judge a book by its cover can be applied here quite easily. Just because a pair of boots look great they don't have to be just style boots. Instead, they can be great hiking boots too, as long as they have these qualities to go along with them.
Support and Stability
The most important thing to consider when looking at any hiking boot is its ability to provide support and stability. You need to be able to have support in the footbed as well as stability around the ankle, since you'll be walking over (and up) some steep and rough terrain.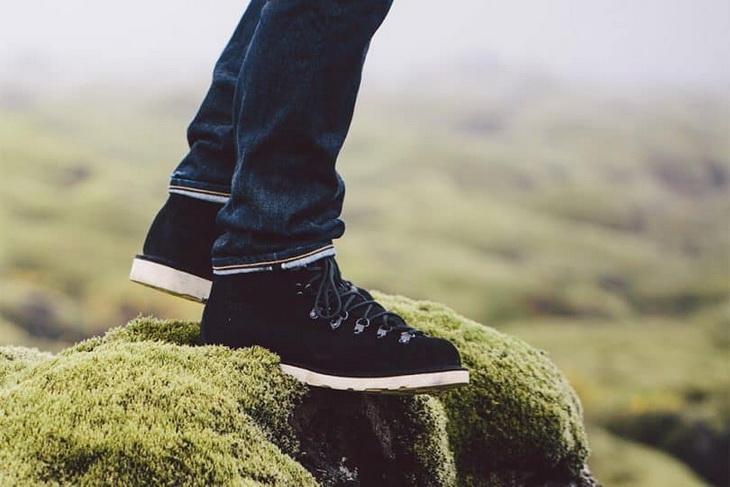 Your boots need to provide you with that type of stability and strength, keeping you protected from a broken or sprained ankle and from blisters or sores on your feet. If you're not careful you could end up with even bigger problems from bad quality hiking boots, so make sure your boots are structurally sound before anything else.
Durability and Quality Construction
Along the same lines of the structure and stability is a durable shoe that is really built to last. A good hiking boot is going to take a pretty good beating, but it should be able to last a while under those types of conditions.
If it promises to last you forever, that's going to be too good to be true, but it should last you several months to years, depending on how often you use them and how strenuously you use them.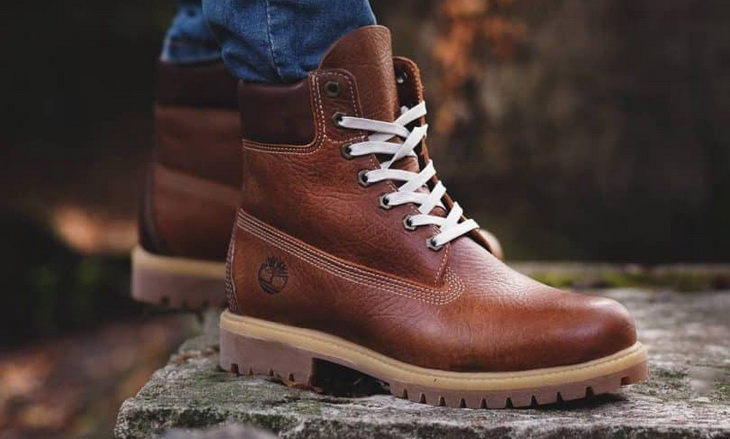 You want boots that aren't going to fall apart on you when you're out there on the trail. With leather you're going to get high quality as long as you take care of it, but there are some pretty high quality synthetic materials out there as well.
Comfort
No matter what else you find with your hiking boots, they need to be comfortable for you to wear for an extended period of time. You don't want to spend a lot of time with blisters or sores because your shoes rub the wrong way or they don't provide the right amount of cushion. Take the time to look for boots that are comfortable for you.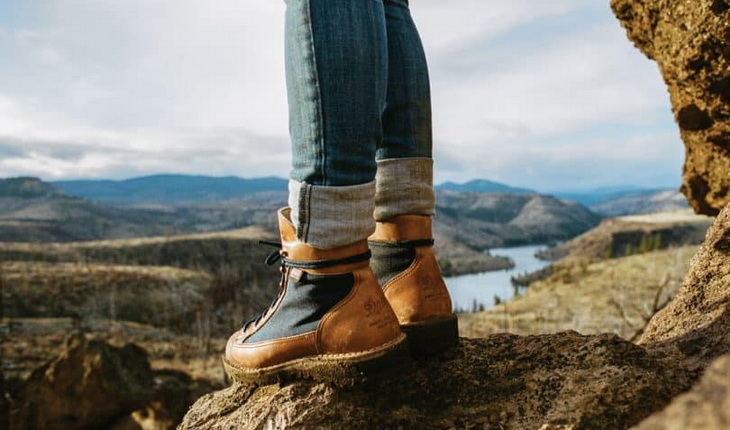 Just because a pair of boots is high quality doesn't mean they're going to be perfect for you so don't fall into a trap of just buying the best quality boots you can find and expecting them to be perfect. Your foot is different from someone else's and that means you need to explore your options personally.
Good Weight
Anything you take out there on the trail, whether in your backpack or on your person is something that you'll have to carry for the entire trip, there and back.
That means it's something that you want to be careful about to get a good weight and make sure that you are comfortable with it. If your boots are too heavy they're going to become difficult to lift one after another for that long trip.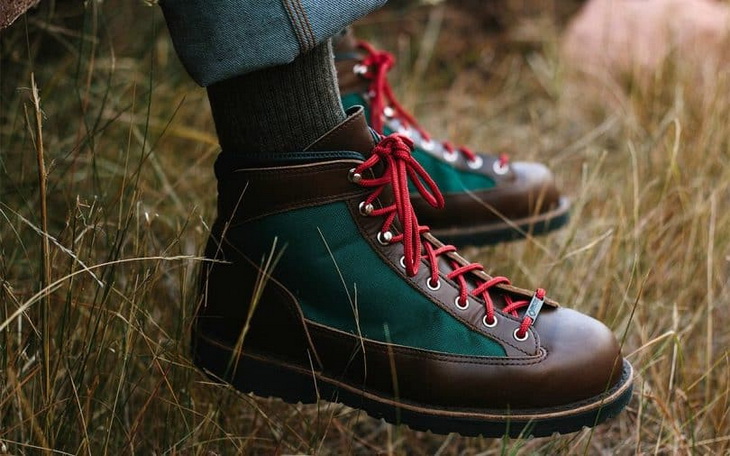 Look for boots that are as light as you can get while still providing you with all the other qualities that you need. You don't want boots that are going to be lightweight and not provide support but you also don't want boots that are going to be extremely heavy even if they do provide good support. Find a good balance between all the qualities.
Waterproofing
Boots that are waterproof and weatherproof are going to be a great investment as well. If you're hiking through streams or even just puddles and through the rain you want boots that won't let that moisture through.
This means looking at boots that come with a protective membrane to protect your foot rather than something that you spray over them later.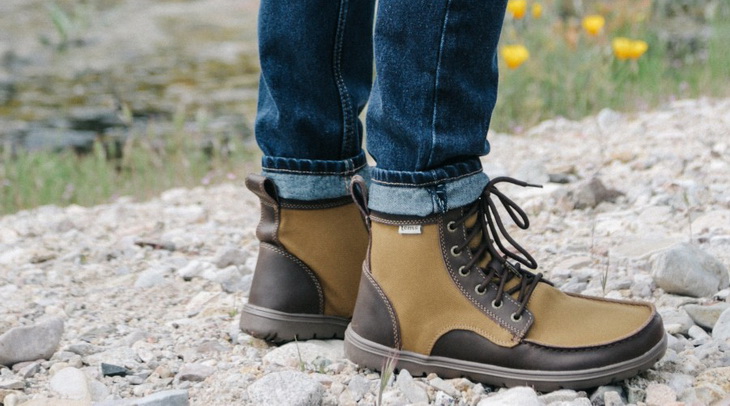 When you put a spray on your boots you add an extra layer of protection, which is great, but built-in waterproofing means that it won't be washed away and you won't need to reapply it continuously. That's definitely a feature you'll want to look into for yourself.
Fashion
And the reason we're here instead of on some other hiking boot article is because you want boots that are going to look great. This is going to be entirely up to you, of course, because it's your fashion sense that you want to appeal to.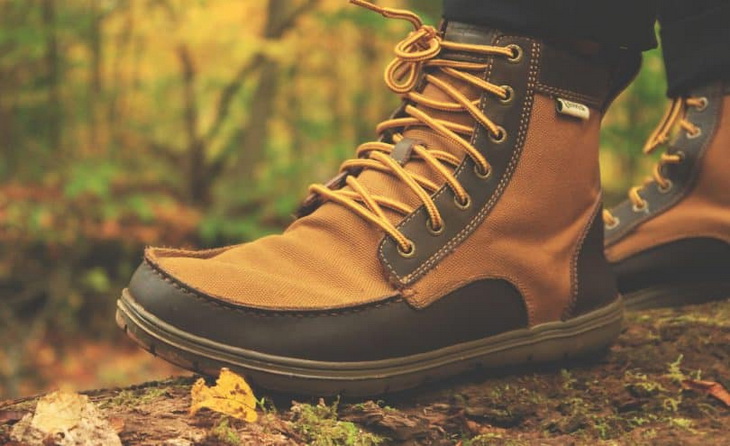 Make sure you're looking at boots that are going to fit all of the other qualifications first, and then try to find some that look great. Unfortunately, fashion is going to have to take a back seat to the more important qualities, but there are going to be plenty of options when you get through the other features.
Best Products on Today's Market
Wearing the right boots is the difference between a good hiking trip and a terrible one. Finding the right boots, however, can be a complicated process when you don't know where to start, especially when you really want something that looks great. So start right here, with these options we've found for you.
Polar Quilted Boots

Price: Approx. $40
Weight: About 6 lb
Sizes: 7 – 11
Specific features: 13.5 inch shaft from the arch, waterproof materials, full faux fur lining
Best use: Hiking, daily wear, walking, snowy days
Description: These Polar Quilted Boots have a very cute style that works great for walking through the snow or any of your favorite winter activities.
Available in 5 different color and style options, they feature a quilted pattern as well as a little bit of fur accent. That's not all with these boots, however, as they have plenty of features to keep you comfortable.
The thermal upper on the boots and the fur lined interior are designed to keep you warm while the zipper and lacing system make sure that the boots fit your foot and up your ankle perfectly, keeping you from injury. The rubber sole is designed to keep out water and moisture and the  nylon of the upper is entirely waterproof as well.
Available in a variety of sizes, they have a slip resistant sole and fit up to the knee to keep you comfortable even in higher snow. These boots will work even for just walking around town during the colder months of the year.
PROS:
Color and style options
Comfortable for everyday wear
Fully waterproof up to the knee
Slip resistant soles
Fur lined for warmth and accent
CONS:
Not much arch support
Not a lot of padding in the sole
Not ideal amount of traction
Related: If you're going to be outside in the snow and the cold you'll definitely want some pants that are going to keep you warm and dry as well. These Geval SYWV2 Outdoor Pants are ideal for that and they have a great fit that you'll like wearing as a single layer.
Polar Knitted Boots

Price: Approx. $40
Weight: About 6 lb
Sizes: 6
Specific features: Thick, durable outsole, full fur lined interior, shaft measures approximately 10 inches from the arch
Best use: Snowy days, daily use, hiking
Description: These Polar Knitted Boots are an absolute must for any woman's winter wardrobe. These boots are available in four different colors to give you the chance to find one that blends perfectly with your winter outfits and they have a great lining all the way down the 10 inch shaft.
The faux fur interior keeps your feet and legs warm all day and the waterproofing on the exterior makes sure the snow doesn't seep its way through. If you're going to be spending your entire day out in the snow and the cold you'll definitely love them, even if it's just running around downtown.
With a knitted cuff to add some accent and some fun to the style of these boots, you'll find they also have a deep tread that works well for hiking and rough terrain. They are able to lace up the front as well as zipping up the side so you can get a tight and comfortable fit, no matter what size you need.
PROS:
Mid-calf boot for extra protection
Waterproof from base to top
Provides support around the ankle
Lightweight for easy movement
Treads keep a good grip
CONS:
Run a little small
Need better insoles
No half sizes
Related: Some cute and comfortable socks are a great thing to have anytime, but in the winter you want some nice warm ones. These ProEtrade X3MF30 Socks are great for women because they have an ideal fit and they look great at the same time as providing warmth.
Fugu Japanese Industrial Safety Boots

Price: Approx. $90
Weight: About 2.6 lb
Sizes: 7 – 9.5, including half sizes
Specific features: Eco-friendly materials, unisex design, steel toe for safety
Best use: Work boots, hiking, daily wear
Description: These Fugu Japanese Industrial Safety Boots are quite the fashion statement and an economical statement at the same time.
Entirely vegan, these boots are entirely cruelty free and responsibly sourced so you can feel great about wearing them. At the same time they have a steel toe for added protection and canvas build to keep you comfortable.
The material for these boots is very breathable and secures around your foot with Velcro straps, which makes them fully adjustable to you. Available in three different color combinations these boots are great with anything you want to wear or for any purpose you might having including hiking and climbing.
Coming up to the mid-calf, these boots are able to protect you from just about anything and keep your feet and ankles supported at the same time. The soles are rigid enough for anything you want to do in them and they're easy to clean if you do  wear them out in rough weather or just hiking.
PROS:
Entirely vegan and cruelty free
Steel toe for added protection
Mid-calf height
Velcro for easy adjustment
Breathable canvas material
CONS:
Not ideal for wider feet
Not waterproof
Velcro can start to wear out
Related: If you need a comfortable shirt to wear when you're out in the wilderness the Nearkin Men's Henley can be a great choice. It's comfortable and lightweight to wear under or as a middle layer and you can choose from your favorite color options.
Teachay Unisex Hiking Boots

Price: Approx. $30
Sizes: 37 – 46
Specific features: Made from cotton, thick rubber soles, ready for water use
Best use: Daily wear, hiking, causal wear
Description: These Teachay Unisex Hiking Boots are quite different than many other hiking boots that you might find on any lists.
This pair looks to bridge the gap between a high fashion loafer for everyday wear and a hiking boot ready to tackle whatever trail you are looking to throw its way. Being made from cotton and rubber, these boots will work out fine even if you find that a chunk of your trail has turned into a river since your last journey.
They are available in both a standard camouflage look as well as the newer digital style camouflage for a unique style while still maintaining the comfort of a simple everyday loafer. This is another terrific unisex choice, with added protection around the sole of the shoe to keep water out and still keep breathability.
You'll find they fit very comfortable, almost more of a moccasin style than an actual boot, which can be great if you're looking for something to wear out and about during different activities rather than just for hiking.
PROS:
Comfortable fit
Canvas and rubber design
Loafer style
Camouflage style
Unisex shoes
CONS:
Only ankle level
Not as much support
Sizes are not true
Related: Good quality shoe laces are important when you're walking around a lot and these Rhino Laces are designed to be unbreakable. That's definitely going to help you feel more stable and secure when you're anywhere and they come in plenty of fun colors.
Dailyshoes Fur Snow Boots

Price: Approx. $40
Weight: About 4 lb
Sizes: 5 – 13, including some half sizes
Specific features: Stay dry design, 12.5-inch shaft from the arch, faux fur trim
Best use: Daily wear, hiking, snow play
Description: These Dailyshoes Fur Snow Boots are a fun and flirty choice for a lady's hiking boot. The design fits just above the ankle, and offers a little bit of extra support for your extended walks and hikes. Entirely waterproof to keep you warm and dry, these boots can easily be worn in snowy weather.
The faux fur lining around the top gives a little bit more style and the color options mean that you can pick your favorite easily to get a great match to your outfit or your hiking gear. Comfortable for daily and extended wear, these work great for any purpose and will help you enjoy your outdoor experiences.
Lined with fur to provide even more warmth, these boots have a strong seal that helps to keep your feet ready for anything, no matter when you decide to head out (or for how long). You can even attach snow gaiters for added protection.
PROS:
Can attach snow gaiters
Mid-calf height
Four color options per preference
Faux fur accent
Very lightweight
CONS:
Fit a little bit small
Treads can fill with snow or mud
Not ideal for long walks
Related: Keep yourself even more protected in the snow with these Arctix Snow Pants available in several different colors. You'll have no problem staying warm and dry and you'll look just fine while you're doing it.
Box Boots Liberty Ridge Hiking

Price: Approx. $25
Weight: About 2.2 lb
Sizes: 8
Specific features: Unisex design, genuine leather, fleece lined
Best use: Daily wear, hiking, snow play
Description: The Box Boots Liberty Ridge Hiking are a very stylish unisex choice for a winter hiking boots. Leather can make a striking fashion statement and these boots will easily do just that. They come in a range of six different colors, allowing you to take your pick on your favorite color while also getting plenty of great features.
They sport a one and a quarter inch platform on the bottom of the shoe to give you that extra little boost of height if you are looking for it. These also feature a fleece lined interior to add that additional layer of warmth to your feet to keep them warm even after a long hike in cold weather.
Made with suede, these boots have a Vibram micro sole and fit up to the ankle for added support and comfort. They have a fur lining and a leather exterior to go well for any outdoor purpose from hunting to hiking.
PROS:
Fit like a tennis shoe for comfort
Excellent traction on ice
Moderate platform
Excellent grip in all conditions
Unisex shoe design
CONS:
Run slightly small
Insoles could be better
Not soft on the inside
Related: These Andorra Waterproof Gloves are great for being outdoors because they keep out the cold and the snow. They're waterproof as well as touchscreen capable, plus they come in a range of sizes for your preference.
Wrap Up
Well, it is quite the world we live in that you can have a stylish hiking boot that will still perform well, even if taken out in rather harsh conditions.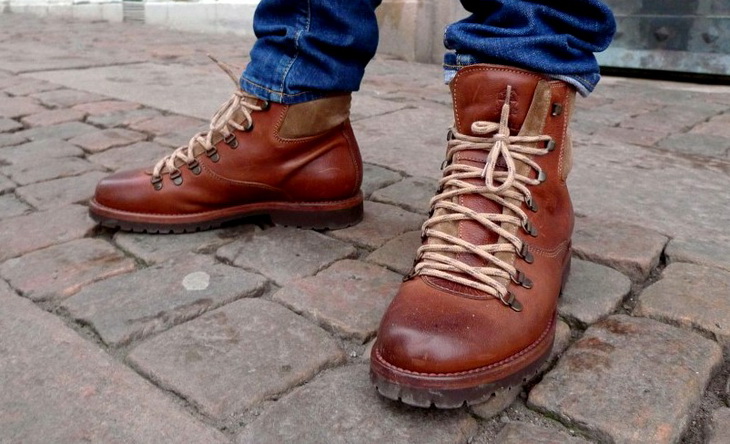 This winter you'll no doubt want to pick one that will keep your feet toasty warm and dry, is there anything worse than a day of fun being ruined by having your feet go numb after your shoes become soaked and your toes frozen? Any of the above choices could be a great option for you, but now it is up to you.
Do you like any of these boots for your next hiking trip? Maybe you've already tried out one or two of them and you know just how good they work? Maybe you have a different pair of stylish hiking boots that you think are even better?
Whatever it is, we definitely want to know about it so we can pass that knowledge on to other, so let us know.