An Appalachian trail is the longest hiking trail in the world. The trail is ranging from Maine to Georgia and you definitely need guidance through it. For this reason you need an interactive map or an application with the help of which you could explore different locations, visit the most famous sights and shelters.
Even though some people still choose to use good old paper maps to guide them through the Appalachian Trail, you might want to consider something more modern and interactive, especially if you are planning on conquering the longest hike trail there is. Considering the fact that you would spend weeks hiking, a paper map is not such a great idea. It could easily get wet and you might need to end your tour.
The Appalachian Trail is located in the eastern part of the United States and almost every hiker's desire is to go through it. However, the trail is not an easy catch. It is long 3500 km and it passes through 14 states. Every year there are new improvements made on the trail since its completion in 1937.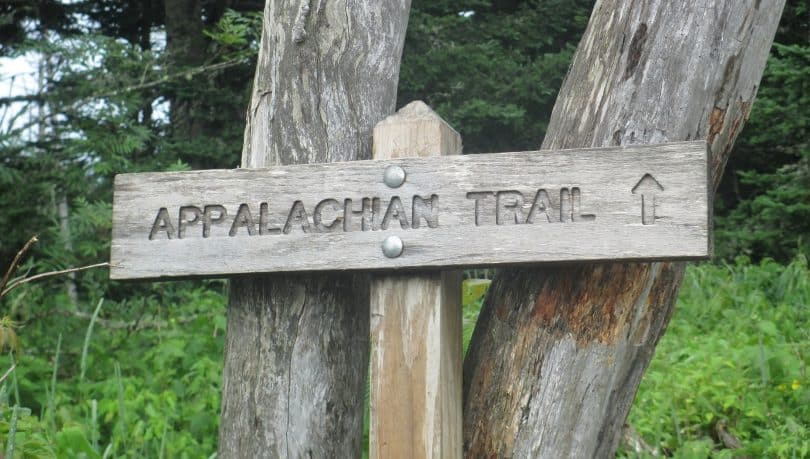 For this reason, an app instead of a map is a great idea. It is maintained by more than 30 clubs which are working together in order for this trail to be always available to the bravest and most prepared hikers. Don't be fooled, this trail takes months of preparation. Not because of its height but because of its length.
The Appalachian Trail goes through farms, roads, cities and wild lands. For this reason, the choosing of the proper equipment is a process on its own, which is not an easy task.
Even though there are not many people who are hiking through the entire trail, there are many people who are hiking local at least one mile right on this trail. It is because of this that the trail is always full with hikers; long trail hikers as well as short trail hikers.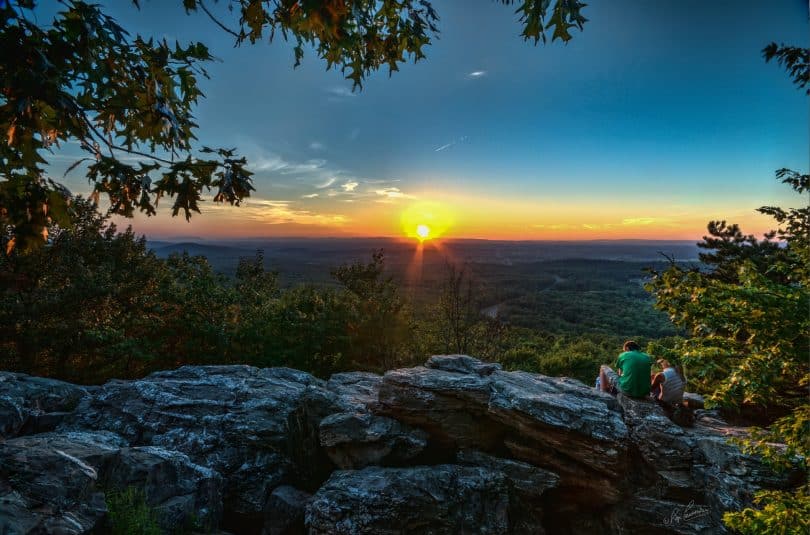 The Appalachian Trail is definitely a wonder of the world and it also has its own international extension which goes through Canada, Greenland, even Europe and Morocco. However, there are sources from Europe who report that some of the trail is not as maintained as in the United States. So a map or a guide is essential if you don't have the desire to get lost in the wilderness.
The best news for hikers is that bicycles are prohibited from driving on the trail except in some sections where it is necessary for them to be allowed. There are even some areas which are adapted for wheelchair use. However, the navigation is not easy. Without the proper research, there are viewpoints and shelters which you would probably miss on your own.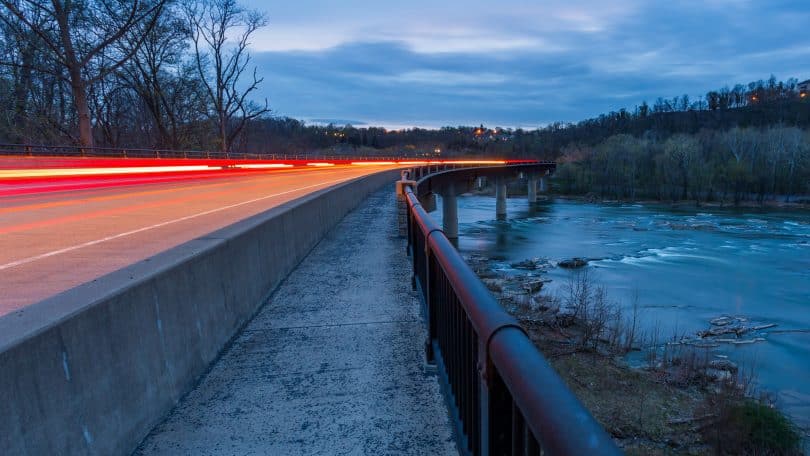 Nevertheless, don't despair since there are numerous applications which will not only help you with the navigation, but they will serve you as a virtual guide. The apps could provide you with every important detail which is more likely for a person to do since it is human to forget something. See our article on the Appalachian Trail Apps and how it can help navigate the trail.
Hiking gear in this case makes all the difference. Every experienced hiker knows that there is a great difference whether you carry 8 or 10 lbs on your back, especially on such a challenging trail. For an average hiker which is prepared enough to take the whole trail it would take him around 160 days to complete it. To help you plan your trip, see our article on how to plan your backpacking trip to keep you safe.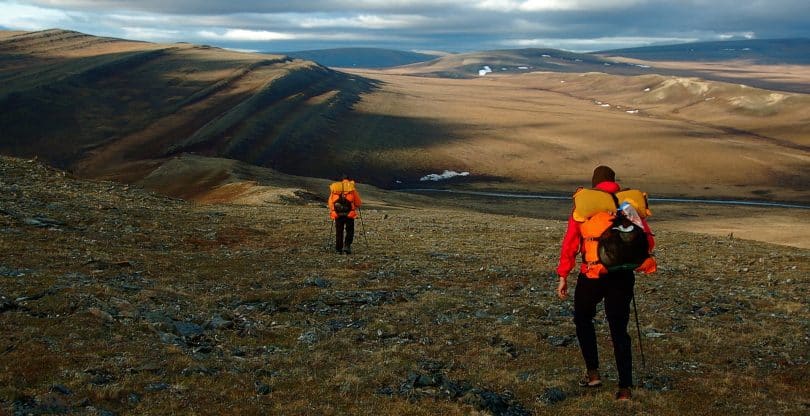 Although, there are many hikers which prefer to focus on the quality instead of the time, so they are hiking on the Appalachian trail for a full year. In the meantime, they are sleeping in shelters, their tents; they are enjoying the nature, making new friendships and photographing rare species. Although many people assume that the Appalachian Trail is pretty flat without any higher elevations, in fact through the whole trail hikers gain over 89 miles.
It is interesting to mention that a hiker needs around 5000 calories to satisfy his daily needs for food while hiking. It is often the case that a hiker is not able to eat that amount of food and this is why almost every hiker loses weight on the Appalachian Trail. All in all, this is a hike, which you should take as seriously as an Everest expedition! That is why we suggest that you arm yourself with the best Appalachian Trail Apps you can find on the web, and make your orientation as simple as possible.
We also suggest checking out the reviews of the two of our favorite Apps for hiking on the Appalacian Trail.
Appalachian Trail applications
The first thing you need to consider when rating an Appalachian Trail application is how much information it has included. But in order to include as much practical information as possible the creator or some of the team members must be a hiker. Otherwise, it is just an ordinary application based on a lot of research.
Take a look at these Appalachian Trail applications which are based on the knowledge of hikers who have been through this before you. All of these applications include some practical tips and tricks which would assist in making your journey more fun and more bearable.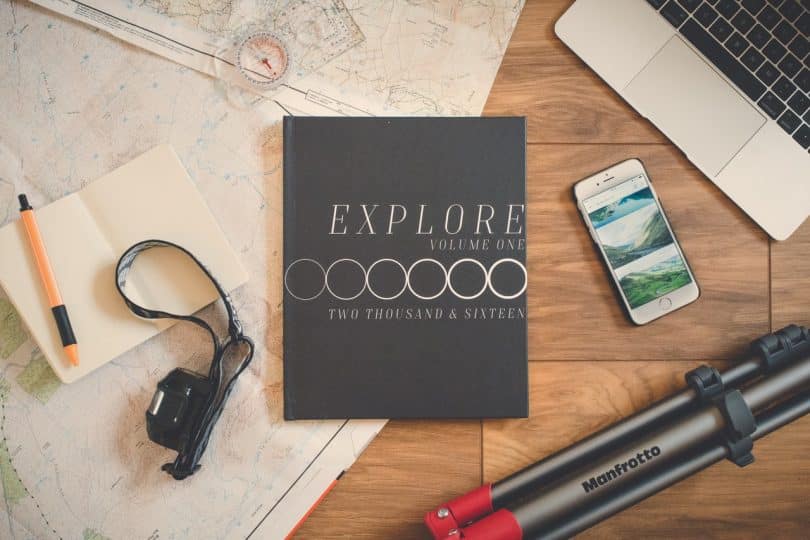 However, this doesn't mean that you won't need to do your own research before starting this hike. Your own research would reveal some other things which would probably be as important, for instance the number of hiking shoes you will need in order to go through the entire trail. It is interesting to know that you will need around 5, more or less depending on your walking and the quality of your shoes. This is just one of the examples of the things you need to know before starting your long trip.
AT hiker app
The AT hiker app is the number one application on the market and it is available for Android as well as for iPhone. If you are wondering, the use of a mobile phone on such a long trail is possible because the cities and towns are not far away from each other. The longest walking distance is only couple of days. For this reason, using a mobile or some other rechargeable device is possible to carry with you.
The founder of this application is a passionate hiker himself and but for shorter trails. For this reason, when creating this application, Ryan had help from the Thru Hikers Companion club which discussed with him for ours about their passion until he gathered all the necessary information. After that, he gave the application to the providers of this information for free. It gives you the freedom to choose which part of the hike you want to go through and to download only that particular part of the trail.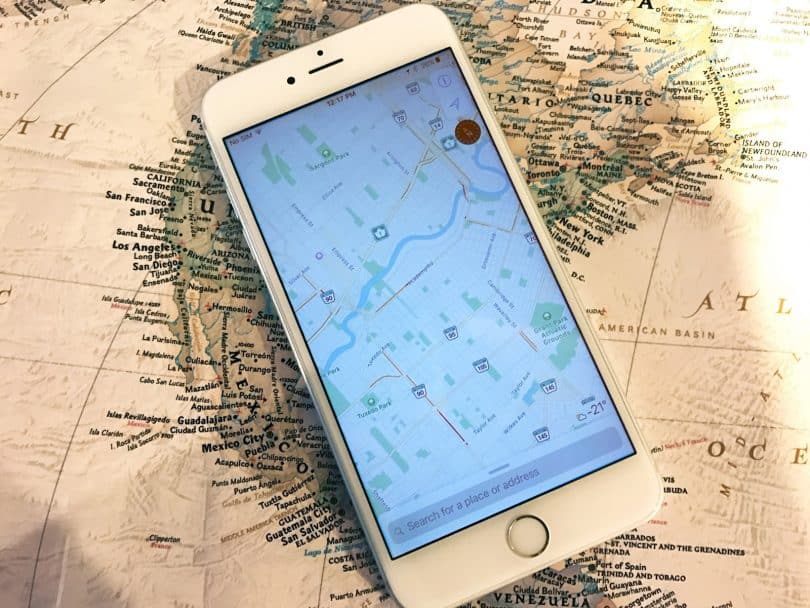 After downloading the section, you won't have the need of a cellular reception since it is perfectly working offline too. If you decide to go through the entire trail, it is cheaper that you download the whole application for only 60 dollars.
The features of this application are numerous and they are all described in this article. Of course it allows you to see the whole section and the path in front of you. It is also highlighting the important destinations along the way which are recommended for stopping, recharging or refueling. All the highlights are marked with its own icons, for shelters, water sources, view points, road crossings, trail crossings and many other features.
It is also interesting that when you click on any icon, the application opens another window which shows you photos and any other additional information regarding that particular stop. Apart from its short description and basic information, it also includes fun facts which are very interesting for the more curious hikers. It also provides you the distance between shelters; water sources and other important highlight destinations so that you don't have to calculate yourself.
Guthook's AT  application
This started as an iPhone application, but now it is also available on Android. In it, the whole map area is divided into 9 geographic sections. You, as a user would be able to see these sections in several view options such as a satellite view, a map view or a combination of both. Although this is not a practical feature, but it is more of a storage consuming feature, it is a nice addition to the whole application.
If you have an extra storage in your mobile, it is nice to see it in the mobile and know what exactly to expect. The main downside to this application is that it is not clearly stated that you should download the offline map after downloading the application. There are many users who thought that downloading the application was enough.
Of course, there are also four available terrain download options you could choose from. As you can notice, this application is more focused on the design and clarification of the information provided. However, it is not as rich with details as the previous one.
The main advantage of this application is that it is showing all the elevations in front of you so you could anticipate them and get the strengths to go through with it. This feature is very useful to hikers who are always wondering how much further until the end, or in this case, until the next stop.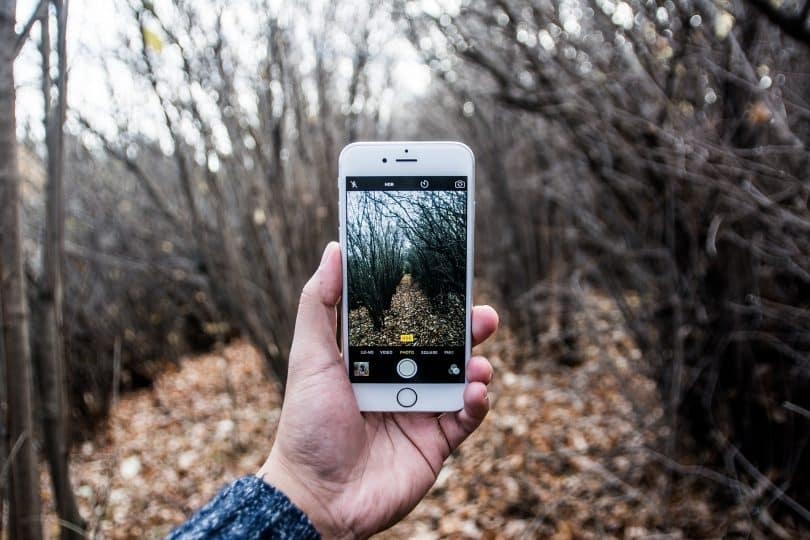 It is good that the hikers are able to post updates in the information section where you will be notified if there are any changes to the trail or some danger on it. It is also a great way to stay in touch with other hiker groups and if you are competitive, this would be your number one feature. The usual information is also included in the form of short descriptions about the different stops you should make.
There is also an interesting and a very organized feature, called data book. It is providing you with categories you could pick from, such as water sources, views and peaks, camping and shelters, towns and services and restrooms and privies. You could get this information for all waypoints or only the specific ones which are ahead of you.
This provides you with an easier and more organized search of information which is certainly useful in such a complex application. When you open the specific waypoints which you have searched for, below every name, there are the distances. This way, you could clearly see all the distances and plan your trip accordingly.
A few more tips
Now the most important part of every trail map application is the GPS function and how precise it is. As every decent map application, once you download the offline map, and you turn your GPS on, it will tell you where you are no matter if you are using an internet connection or not. This is very good for international hikers which would otherwise be charged with data charges.
If you want a more precise GPS it is good that you put your phone on an Airplane mode and use the application like that. This would make your phone turn all the other functions and focus mainly on the GPS function, therefore providing you with an accurate coordinates of where you are at the moment. This works for every application available on the market, which uses GPS. The Airplane mode is also a great defense against data charges.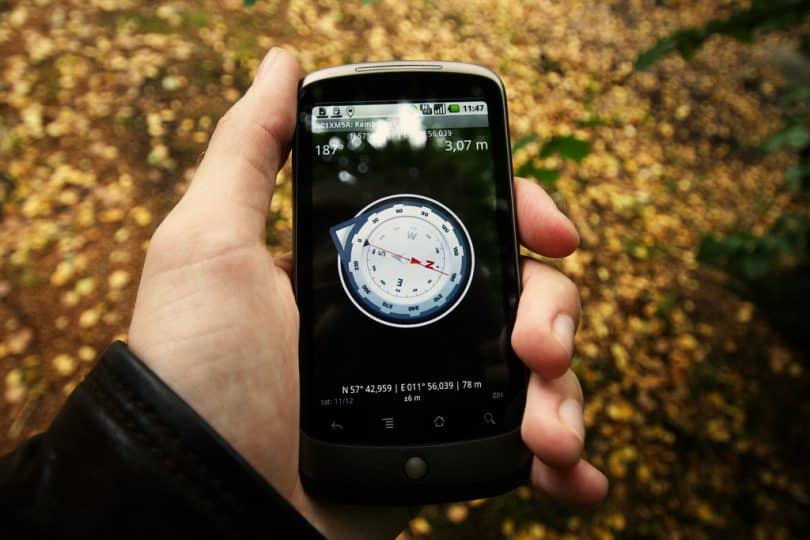 The advantages of these applications are that they don't weight at all. In fact, they are installed on a device which you are probably planning on carrying with you. However, they do require a small planning, meaning you must remember to download the application which you chose before the trip.
It is also very nice that every Appalachian Trail application uses a description with photos too, so you would be able to find the waypoint very quick and easy. With maps, you don't have this luxury. The descriptions are also something which not map or guide have. The first application has the advantage of having more than a short description and it is more suitable for nature curious types of hikers. And the second recommended application is more suitable for the cautions hikers which want to be up to date with the newest trail information.
Both applications provide you the distances without any big difference other that the design and settings changes. Both applications also provide somewhat accurate location of your current position which you can only get with such an application or by carrying the weight of a GPS device. With a GPS device you lose some of the information advantages these applications have to provide.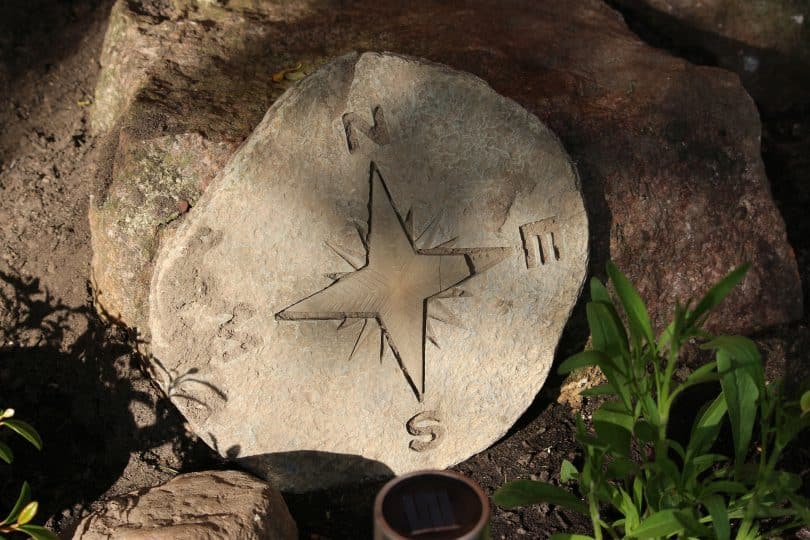 The only downsides to it might be that you have to carry and stare in an electronic device when you are surrounded by such a beautiful nature. This certainly feels as a crime to the nature. However, considering the features they have to offer, most hikers pick Appalachian Trail applications over any other navigation system out there.
And of course, since this is a 2175 mile journey, it is not to be taken lightly. You should plan every section of it separately. If you don't have the storage on your mobile phone, make sure you get one; because it is better that you download the whole application than in sections. This way, you would be able to study and plan the whole trail before starting your trip.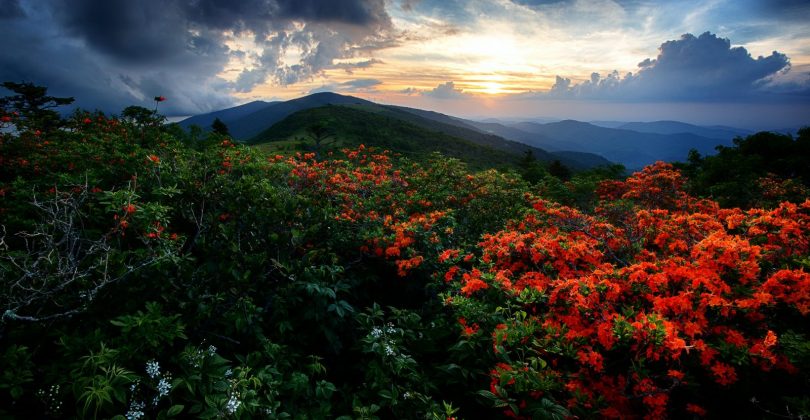 It is recommended that you start with the planning process six to eight months before the trip. You should make sure you go through every camp, shelter and town on the Appalachian Trail. It is also a good idea to know where you are going to sleep every night and announce it on the application as you approach the destination. This is recommended because sometimes there isn't enough sleep places in certain shelter and you would have to sleep in your own tent. Of course, this is not a bad idea if the temperatures are normal and if you have the right equipment for doing so.
The budget is another subject which you should closely focus on. You will need to plan a specific amount of budget for replacing every piece of equipment which you believe could get old with wearing. There is also the possibility of shipping supplies across the countries, but this is just a waste of money. It could be all avoided with a detailed plan. Our last advice is to also plan on a specific diet while walking.
The applications have good restaurant recommendations, but you will probably spend most of the time and money eating in fast food chains. Coming from a more experienced hiker, it is better that you plan high calorie meals which will satisfy your hunger. This is especially important if you are planning on keeping the pace and walking around 6 hours a day.
Wrapping it up
All things considered, you should make sure you equip yourself with the right navigation system, but also double check every other gear which you are planning on carrying with you. Also, make sure you enjoy the trail and focus on the beauties around you. We know that the information these applications have, are very interesting and attention grabbing, but so is the nature. Likewise, see our must-read piece on the best satellite phones to keep you connected with loved ones.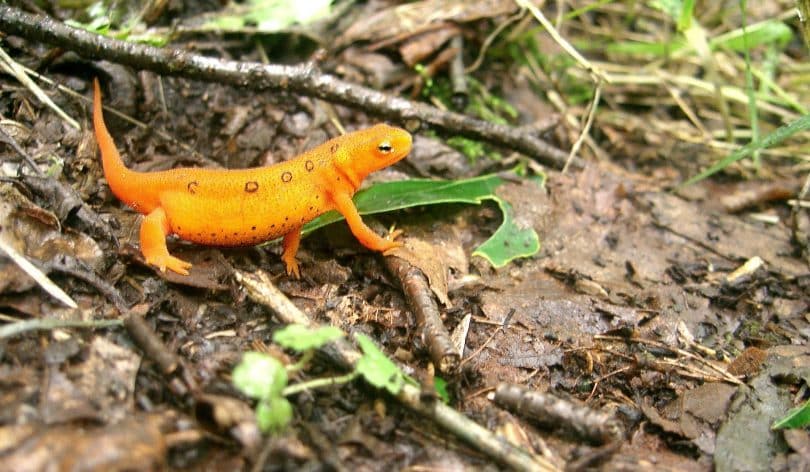 It is also a good idea not to start and hike on a pace because there is no greater fun kill than this type of hiking. Instead, enjoy every minute of the hiking because before you know, it might be over.
Read more of our article on the end-to-end hiking on a trail to jump start your adventure.