If you are a coffee lover and love the outdoors, then there is no doubt that you will want to enjoy some java while you are backpacking. Finding some great backpacking coffee and a great way to brew it can help kick start your day as you watch the sun rise in the morning. Of course, there are many things to think about when it comes to enjoying your coffee while backpacking.
You will want to consider the way you want to brew it. There are several ways to do so. Picking a method or two and practicing will help you when you are outdoors doing it for real. Do you want coffee? Espresso? You have your choice when it comes to coffee makers. Outdoor appliances are a huge niche now and coffee makers are one of the items people use to enjoy their morning routine while doing so outdoors.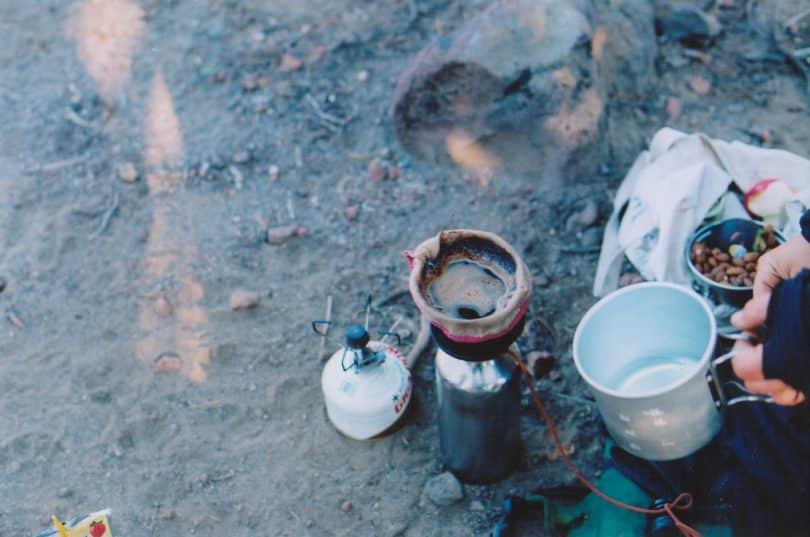 It may seem overwhelming finding the perfect method for you and finding a coffee maker, as well as figuring out how it works. You'll want something that can fit in with your gear, as weight is an important factor, as well as space. If you are backpacking with friends, you can all, distribute the weight, so that nobody is carrying too much. Many coffee makers are light weight, but some can weigh several pounds. Now, let us dig into the world of backpacking with caffeine.
In this article, you will find out more about different coffee makers that are great for backpacking use, as well as many features you can take into account before you purchase a coffee maker, espresso maker, French press or other machine to make your morning cup of java. We will also go over some of the best coffee brands that are easy to make and use for backpackers.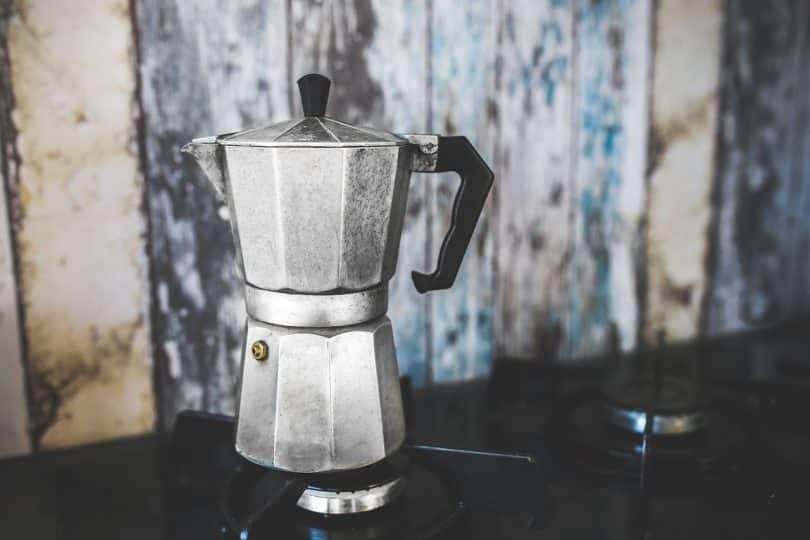 Coffee makers come in various sizes, so some dimensions are provided for a handful of the top coffee makers, as well as user ratings for you to get a feel of how fellow backpackers enjoyed the product. We hope this will lead you to your next outdoor accessory: the coffee maker. Now, let us dive in and learn about the best coffee makers for backpackers!
Features to Consider
Below, we are going to cover a wide range of topics that are important factors when you are backpacking and want to make coffee. Consider these factors before you purchase just any coffee maker.
Coffee Brand
When it comes to coffee makers that work outdoors, you will also have to consider what brands of coffee you like. Not only that, you have to make sure you have the right amount because you do not want to carry excess weight when it is not necessary. Plus, you will have to decide which kind of coffee you want to make. From instant coffee and regular coffee to espresso, you will have a choice!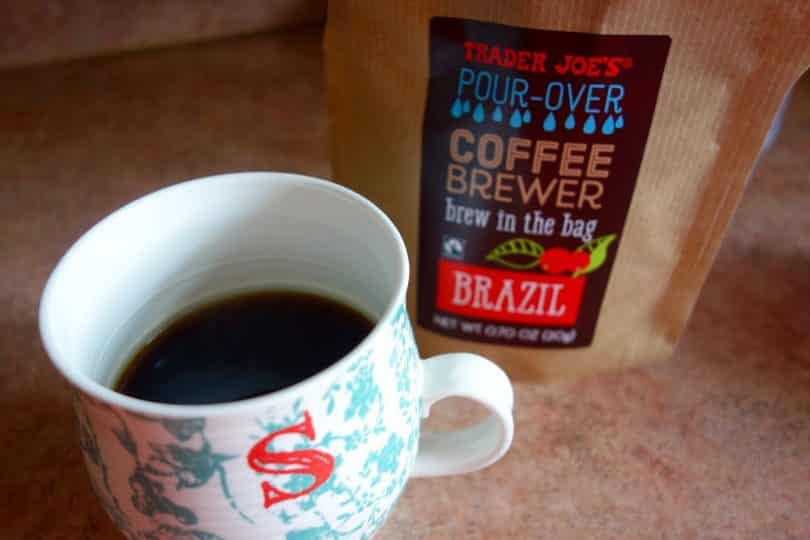 Ways to Brew
How are you going to brew your coffee? You can do a percolator, put the grounds right into the water, or use a French press. There are several ways we will discuss later on that will give you options as far as what method is best for you. It is up to you on how simple you want the method to be, as some are easier than others.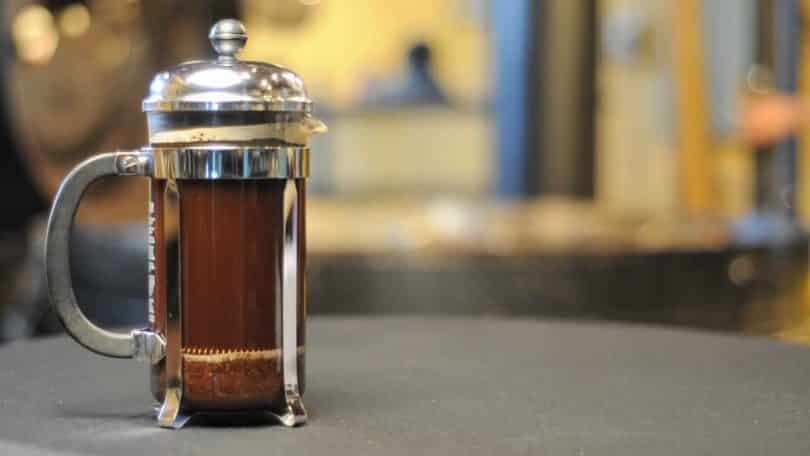 Other Thoughts
If your coffee maker has lots of pieces or is breakable, you will want to take the proper precautions to keep it from breaking. Get yourself a nice travel mug to take with you so your coffee stays piping hot. You will need to consider the amount of space you have in your gear for your coffee maker, making size another important factor, along with weight.
Your gear size should never be too overwhelming while you are backpacking in any weather. You can also consider whether you want an Eco friendly coffee maker. Some of them come in entire packs that include cups and other items that store easily. While some coffee makers come with accessories, some do not, so you have to decide what accessories you want, if any.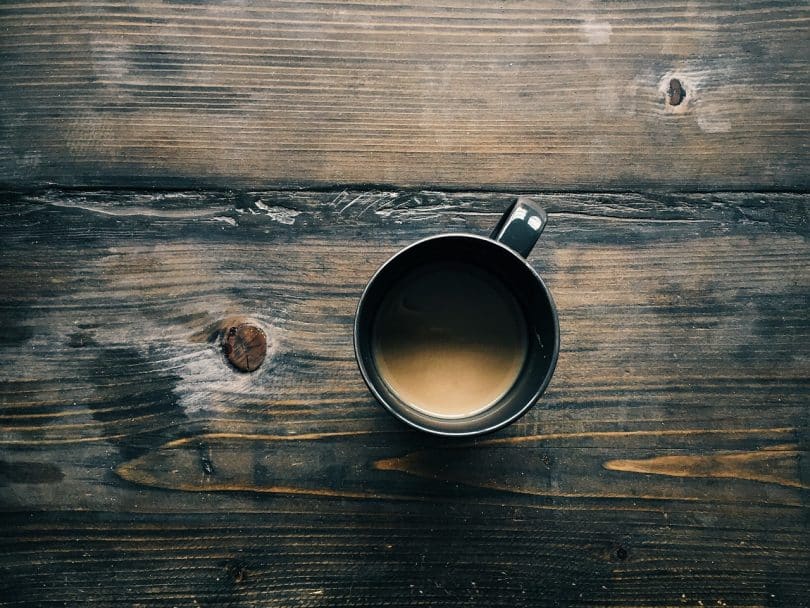 How to Brew Your Coffee Outdoors
Before you brew, you have to choose what type of coffee maker you want. Remember, size and weight are factors, as well as personal preference. The following table will show you the types of coffee makers and give you some information on how they work, which should help you determine which type of coffee maker is best for your situation.
Since you are backpacking, you will need something durable and hard to dent or damage. Be careful with any glass pieces or a coffee maker with several pieces. You do not want to lose them, so you should keep them in a sealed bag that is safely stored away.
Types of Coffee Makers
Facts
Percolators
Percolators come with a metal pot that includes a metal net where you put the grinds. After the water is boiled, it will bubble up the grinds and you are done.

It is a very simple, mess free way to make your own coffee outdoors.

Gas Grills
Gas grills are used to heat small pots that brew coffee. This is an expensive option, as well as bulky, but it will brew a whole pot of coffee, which is great if you are backpacking with friends.

They can be heavy, so they might not be the best for backpacking trips.

French Press
People love French presses because they are so simple to use. All you need to do is add the coffee grinds to the bottom of the press and then add water.

The downside is that this can be a pain to clean.

Espresso Maker
Espresso makers are made of metal and are small in size. They work great for people who want small shots of coffee versus a whole cup.

The espresso maker is a breeze to carry with your gear as it is light in weight. While it takes more brain power to use than a regular coffee maker, it is easy to learn.

Pour Over Drip
This is a fast way to make your coffee in the morning, and is good for those who are impatient about getting a hot cup when they awaken.

This requires a filter and a cone to make your coffee. Users like this because you can make your coffee exactly how you like it.

Instant Coffee
This does not require an actual coffee maker, but this type of coffee usually comes in packets, which can save space.

You will see a lack of taste, but if you need more space in your pack, it is the easiest way to go.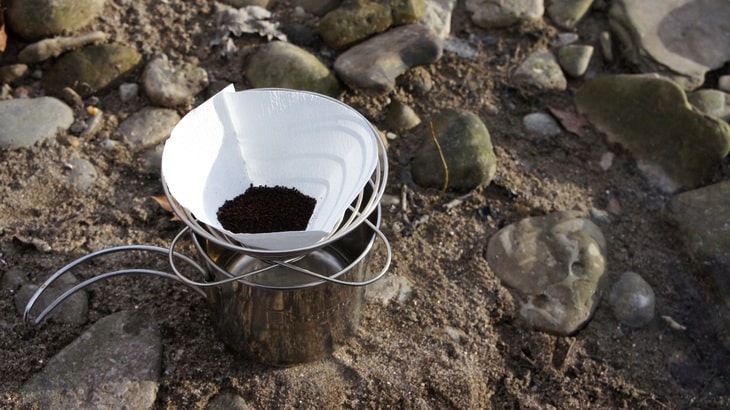 Now let's go over some of the top brands of backpacking coffee makers!
| | | | | | |
| --- | --- | --- | --- | --- | --- |
| Top Outdoor Coffee Makers Specs | Winterial Percolator Coffee Maker Compact | GSI Outdoors Ultralight Java Drip Coffee Maker | Primula Single Serve Coffee Brew Buddy | Stansport Camper's Cook Ware 277 | Wacaco Company Mini Presso GR Espresso Maker |
| Weight | 1.3 lbs | 1 lb | 1.6 oz | 13.6 oz | 10.4 oz |
| Dimensions | 4 x 9.5 in | 4 x 2 x 6 in | 4.2 x 4.2 x 1.6 in | 8.7 x 5.8 x 5.9 in | 7 x 2.5 x 2.4 in |
| Included Accessories | 2 cups, 1 carrying bag | None | None | Stem Basket | None |
| Brew Time | Under 5 min | Under 5 min | Under 10 min | Under 10 min | Under 10 min |
| Amazon User Rating | 5 of 5 | 4.7 of 5 | 4.4 of 5 | 3.9 of 5 | 4.4 of 5 |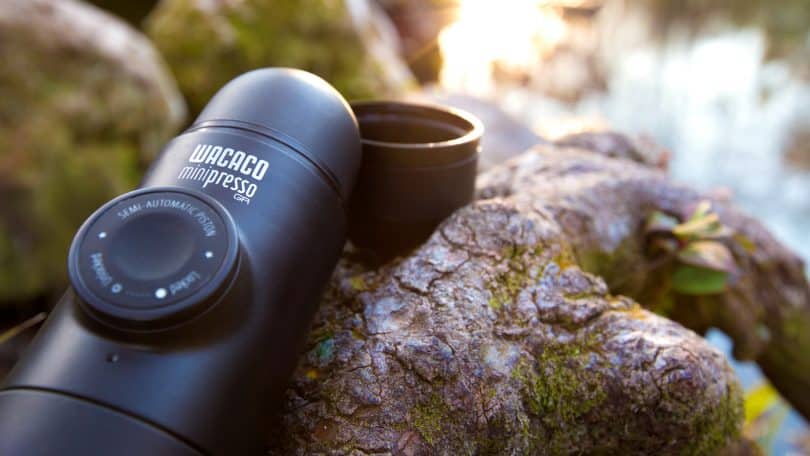 Now that you are aware of the types of coffee makers and some top brands, we can talk about some of the best coffee brands to take with you on your backpacking trip. You will want to bring the right amount of coffee with you. Determine beforehand how much you will need.
Remember to pack coffee that comes in a small box or pouch for ease of use and storage. See the tables below for some of the best backpacking coffee brands that you can take with you to enjoy in nature.
| | | | |
| --- | --- | --- | --- |
| Best Backpacking Coffee Brands | Trader Joe's Brazil Coffee | Kong Blend Protein Coffee | Nescafe 3 in 1 Original Blend |
| Weight | 20 g | 130 g | 600 g |
| Package Size | 8 x 3 x 7 in | 6.2 x 3 x 9.5 in | 7.8 3.2 x 9 in |
| Coffee Type | Pour Over | Instant | Instant |
| Coffee Flavor | Brazil | Regular | Regular w/ Creamer |
| # in Package | 6 pack | 10 pack | 2 pack |
| Customer Rating | 4.4 of 5 | 4 of 5 | 4 of 5 |
| | | | | |
| --- | --- | --- | --- | --- |
| Best Backpacking Coffee Brands | Chest Brew Pop Vietnamese Coffee | C & U Aroma Rich Selection | King Arthur Coffee Hazelnut | Brewing Good Mexican Chiapas Arabica |
| Weight | 270 g | 100 g | 22.6 g | 340 g |
| Package Size | 6.8 x 4 x 5 in | 3.8 x 9.6 x 5.6 in | Unknown, Small | Unknown, Small |
| Coffee Type | Pour Over | Pour Over | Instant | Brewer |
| Coffee Flavor | Vietnamese / Moon Bear | Brazil | Hazelnut | Mexican Chiapas |
| # in Package | 18 pack | 12 pack | 1 pack | 1 pack |
| Customer Rating | 4.6 of 5 | 4.9 of 5 | 4.7 of 5 | 4.7 of 5 |
Of course, there are many more coffee brands that you can use for brewing, or for instant use. Discover your favorite flavor and take it along with you!
What Do Others Think of Backpacking Coffee Makers?
As far as coffee makers go, there are several. Here, we will discuss what users think of each coffee maker, and will let you make up your own mind on which to use outdoors.
Users thought that percolators were easy to use because that is what they use at home. They are simple and can make several cups for you and your friends, or you can find small ones that will make a cup of two to enjoy as the sun rises for the day.
Using a gas grill can be bulky to take along to make coffee. You have to heat it up to get the coffee hot, so you cannot immediately take it with you once you are done with it because it has to cool down. These are not the best for backpacking as they are meant for camping or for use with RV camping, as they can be heavy at times. Our article on the benefits of cooking on the MSR Windburner stove can be an eye-opener, so check it out.
French press users love this method. They say French presses make the best coffee. They do not soak up any flavors. The grounds will need to steep within the filter, and that makes the coffee absolutely perfect. Not only that, but the Fresh press gets most of the coffee grounds and leaves little bits for added flavor, and it keeps its hot temperature the entire time it is preparing.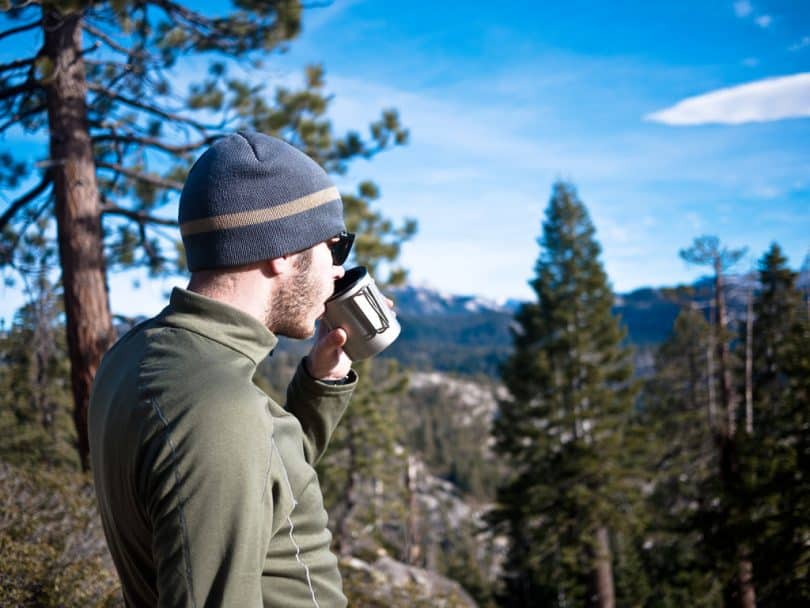 Espresso maker users like to take along an espresso maker because the travel sizes are small and light in weight. Not only that, but they make small shots of coffee, which is great for people on the go, and for those who want the caffeine but not a lot of hot liquids. With espresso makers, you can also make lattes, cappuccinos, and more, all to your liking.
Pour over drip users find that they have to grind the coffee, weigh out a dosage and then add water. It is not hard, and it does only take a few minutes. The bad thing is that you are not going to make a lot of coffee at once. However, once everything is mixed and ready, you can pour it into your mug and sip! Don't forget that you can keep your coffee hot much longer, see our article on the best coffee thermos for camping.
Instant coffee users say that this method is usually lacking in flavor. There are many kinds of instant coffee out there, but this is not the best method, but it is quick and easy. All you need to do is add the instant coffee to your hot water and stir. Most of the time, for instant coffee, you find individual packets in the box. This allows you to take exactly what you need, without excess.
Pros and Cons of Backpacking Coffee Makers
Here we will discuss the pros and cons of the types of coffee makers, which will help you determine which is the best way for you to brew your cup of coffee at any time of day. Here you can figure out what options are important when It comes to using a coffee maker when on an outdoor adventure by yourself or with friends and family. Why not check our article listing the top coffee maker for camping to give you more options to take your coffee with you?
Pros
The good thing about these coffee makers is that they are portable and mostly easy to use. Many are light in weight and can fit inside of your backpack with your gear with ease. For heavier items, you can distribute the weight among your friends or backpacking companions. Many of them are known to be quick, making your hot cup of coffee within a handful of minutes.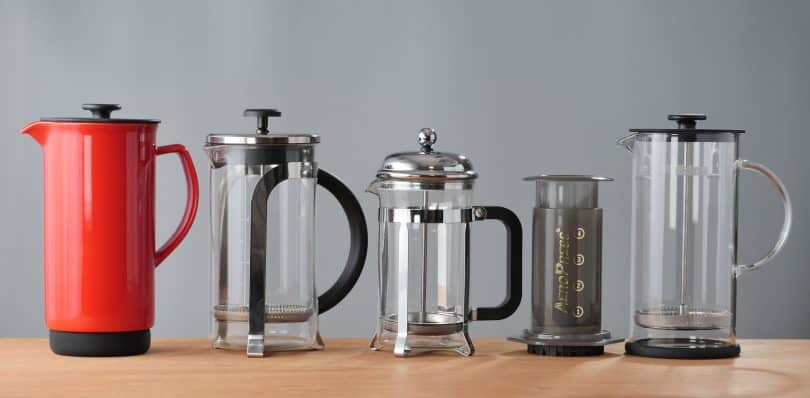 For example, the French press coffee maker can make several kinds of coffee and keep the water very hot through the entire process of brewing. Of course, if you need coffee for a whole group, it will take longer. You will find that, for the most part, you are not lacking flavor and you are not scratching your head to figure out how to use a small backpacking coffee maker.
Cons
The bad things about some of these coffee makers are that they can feel bulky or heavy at times. You want to find something lightweight if you are backpacking. Some of the coffee makers will come with several parts that you need to keep together in a safe spot so you do not lose them.
For the most part, these coffee makers work great, but you will find little things you dislike about some of them. Do not forget, some of them require filters, which you will need to take along. Remembering the little things like filters can be very important but easy to forget. Make a list of items and check each one off so you know exactly what you have to pack with you to go on your backpacking trip.
Concluding Thoughts on Backpacking Coffee Makers
There is a lot to think about when it comes to backpacking coffee. You have to decide which coffee maker is best for you, which brand of coffee you prefer, and know how you are going to brew it, if you are not using an actual coffee maker. As long as you can transport your coffee items in your gear without being weighed down, you will be fine. You can even do it the old fashion way and just make your coffee over a stove. Our piece on the pros and cons of Jetboil Flash as compared to Zip will help you a lot.
Know how to use a coffee maker before you go backpacking, so you will not be left stranded with an item you are unsure of how to use. Other than that, enjoy your cup of java with the sunrise! You will enjoy nature a little more when you can wake up with some piping hot coffee.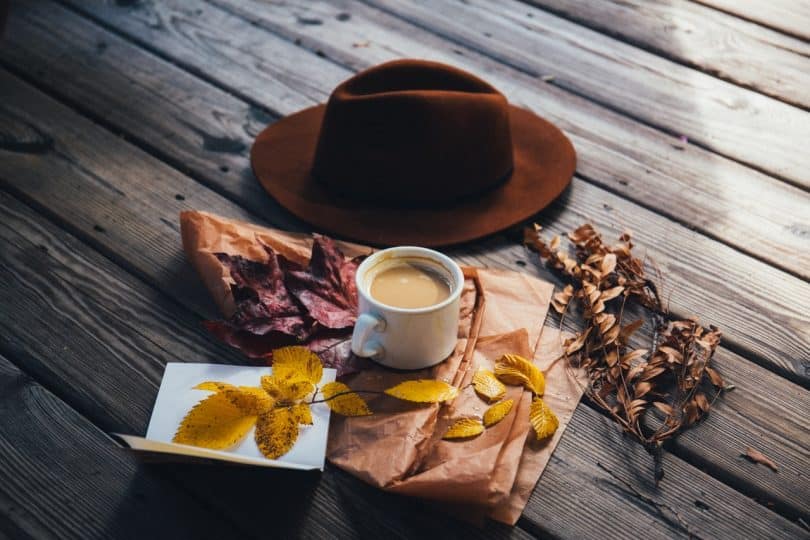 Have you ever used any of these methods or coffee makers while backpacking? Give us your opinion in the comments and let us know what methods you prefer when you are backpacking in nature! Thanks for reading and learning along with us!