Backpacking is an outdoor activity that has become popular among the masses with many people seeking to explore the back country and discover new things while at it. While it's a fact that the current generation is much glued to their laptops and cellular phones, some of them have defied the norm and resorted to activities such as backpacking. And if you are one of these people seeking to explore the outdoors, it's important to have an ultralight backpacking gear list so you can travel light without having to worry about your load becoming a hurdle while on the trail.
Backpacking as an outdoor activity involves carrying a backpack with other essential tools and equipment since these kinds of ventures involve more than just a day. The set of tools and equipment you would carry for your trip, involve the basics such as shelter, food, clothing, and water specifically selected for backpacking.
When exploring the back country, it's advisable to select gear that is lightweight, tough, dependable, and easy to carry. The market is filled with various brands that tout these claims and some items have been proved to be worthwhile as a result of their excellent quality. See our article listing the top brands of backpacks to help you decide. These tools and equipment have been tested in actual outdoor situations and have shown to be quite dependable.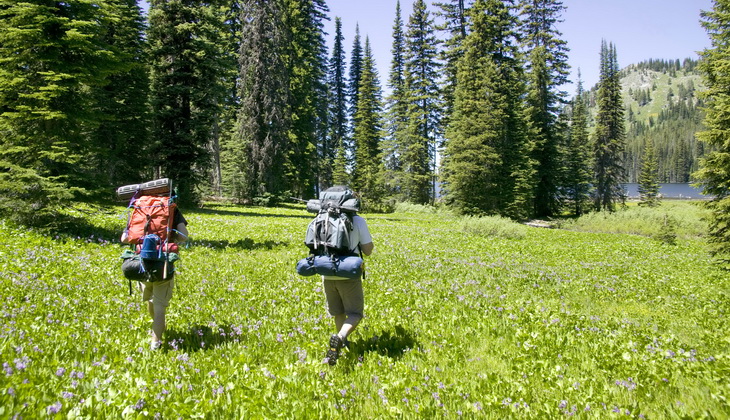 However, when planning your backpacking venture, it's important to have an idea of what items you'll need and what aspects you'll have to consider to make your selection successful.
SELECTING YOUR GEAR
When you're planning to embark on a backpacking mission and have no idea of what criteria to use for selecting your gear, you'll need to put some essential factors in mind. These aspects will assist you to understand what is important and what you'll need when heading out on your camping or hiking trip.
It's important to be confident about your plans by ensuring that you are well-prepared for anything that may happen when you're in the back country, but you don't need to over pack as this can make the trip quite difficult. Therefore, make sure you pay attention as you prepare to go.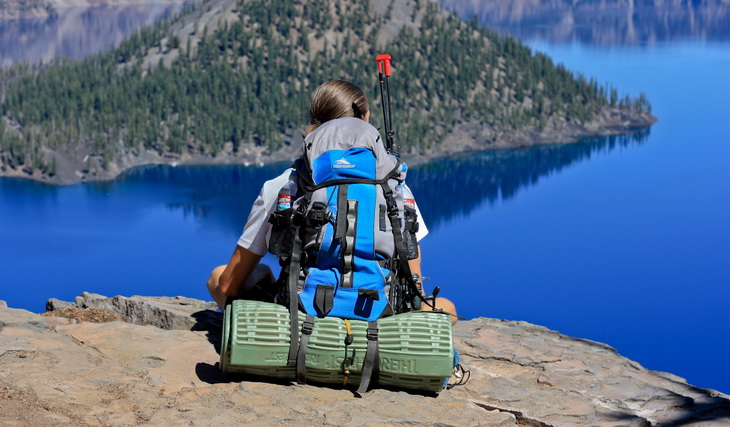 What's the weather?
Before you can embark on a backpacking tour, the first thing you'll need to know is the weather condition of the place you intend to tour. Make sure you check with the weather house to confirm what the temperatures are and whether or not they are expected to change. For instance, if you're moving up the mountains, you'll need to know what the temperatures are below and above the sea level so you can know what to expect.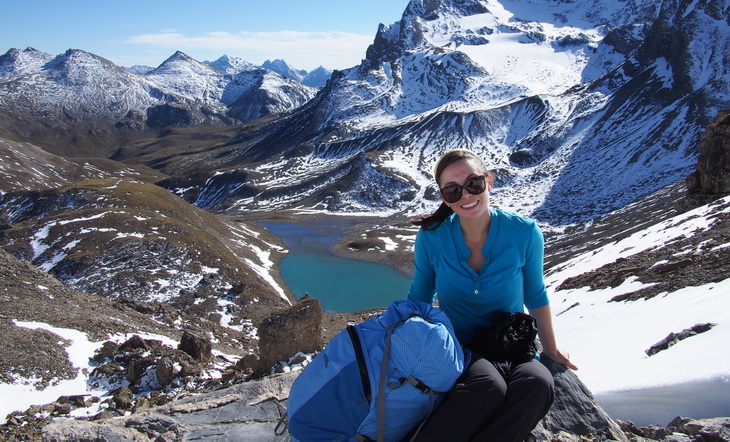 It's also important to know whether it's going to snow or rain as this will give you an idea of what gear to carry.
What's the terrain?
Before heading into the back country, you'll need to know about the terrain of that area so you can know what to expect. This is important as you'll know what shoes or boots you need. Why not check our piece on the best hiking boots that you'll need for your next trip? Also, you may need the hiking poles to help you traverse the terrain, especially when going uphill. Knowing about the terrain will make a great difference in what you wear and what you'll pack for your outdoor tour.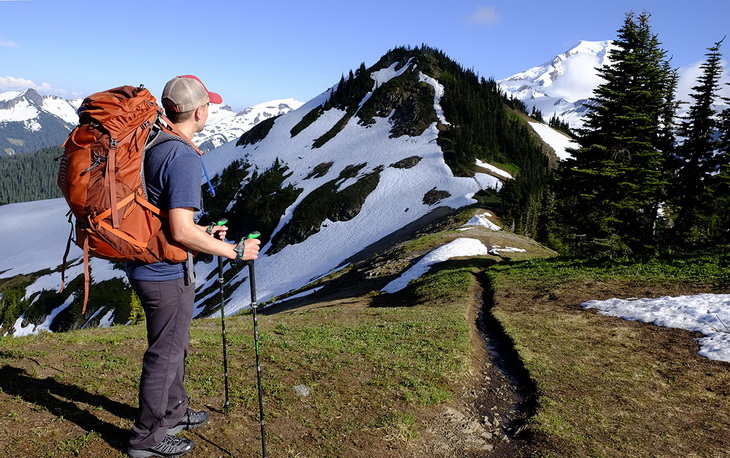 What's the amount of time you'll spend outdoors?
After finding out about the weather and the terrain, you'll need to make sure you have an idea of the duration of time you'll spend in the back country. You will need to carry plenty of gear to match the number of days you intend to spend outdoors. You'll also need to carry spare gear for the extra days you intend to spend outside.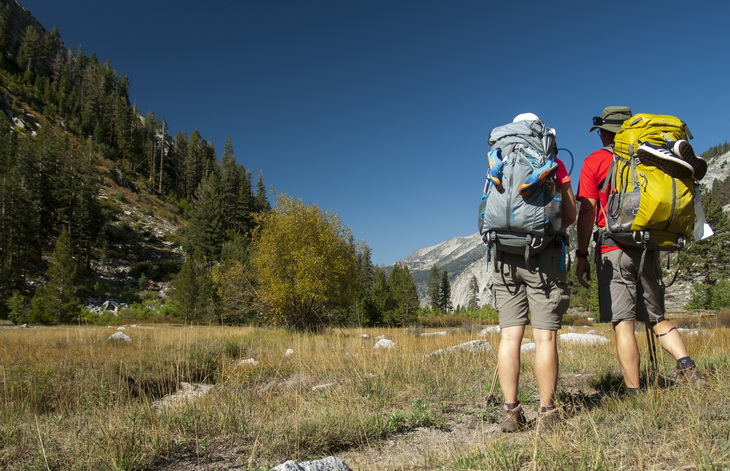 If you're not sure how long you'll stay in the back country, you may end up short of gear you will need to survive outside. This will definitely make your days and night uncomfortable unless you can discover ways to clean out your attire and find more food. Otherwise, you'll need to ensure you are well-prepared in terms of gear and food, so you are not caught off-course.
ESSENTIAL BACKPACKING GEARS
When preparing your lightweight backpacking gear list, you'll need first to consider equipment and tools that are essential for your outdoor survival. The list provided below outlines some of the items which you'll need to put into consideration when heading into the back country. When planning a backpacking trip, it's important to select items that are long-lasting since these kinds of trips require durable equipment as most of them can be quite expensive.
Tent
Tents are an excellent addition to your lightweight backpacking gear list as they would make it possible for you to spend an extended period in the outdoors. Tents can also serve as the base camp when you're exploring the nearby environments. Check out our article on an ultra lightweight and spacious tent that might fit your needs.
These products usually vary in sizes, but the ones designed for two people will be suitable for personal hikes since you can use the extra space to store your stuff while others serve as a footrest and pillows. Modern backpacking tents are waterproof and lightweight, and some even provide fireproof materials.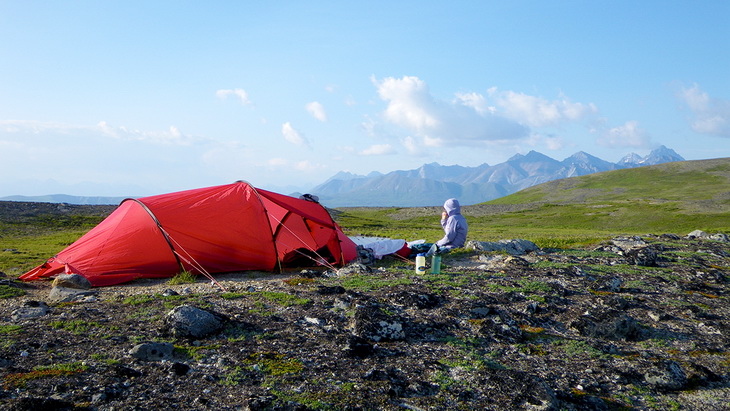 Rain cover
This equipment is not only designed to protect your stuff against the rain, but it can also be utilized in wrapping your items around when crossing a river. Rain covers can be used on various equipment such as the tents to protect it against moisture. You can also use the rain cover as a makeshift umbrella if needed. This equipment is made of plastic with rubber lining which is effective in trapping the heat inside when you wrap it around you.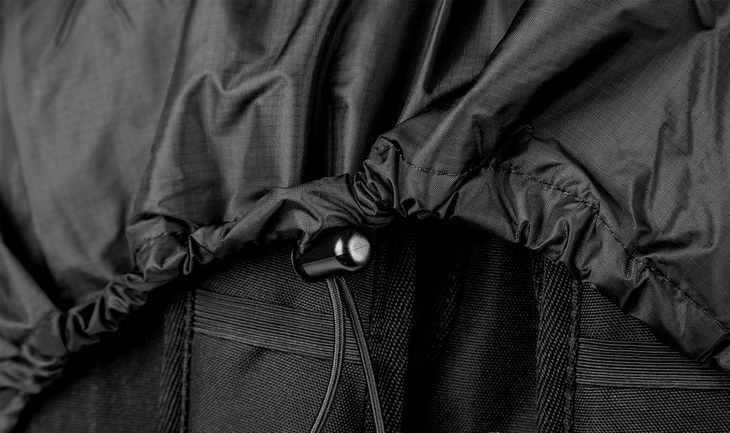 Sleeping bag
At the beginning, sleeping bags were effective for outdoor expeditions, but weighed more and were cumbersome to carry during a backpacking tour. Today, these items weigh less and can easily be compressed to manageable sizes with the assistance of straps and compression bags.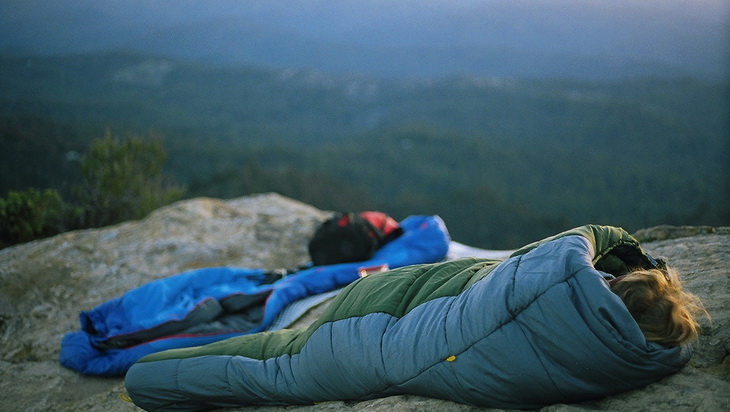 The best bags provide an insulated hood, a full body zipper, and a down collar to guard the user against drafts.
A water filtration system
A new addition to your lightweight backpacking gear list would be a portable water filtration system. This item resembles an over-sized straw that contains charcoal, along with other minerals. Some models are fitted with a miniature pump while there are models that can act as straws which you can use to directly sip water from open sources such as streams and ponds.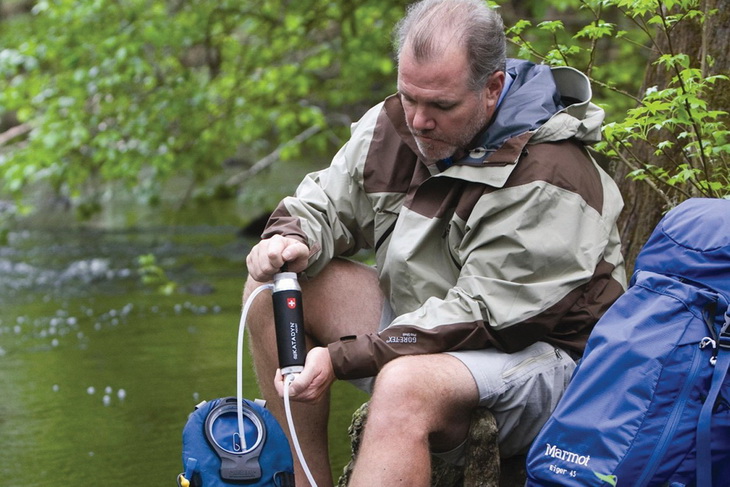 Some innovative individuals have come up with filtration systems that can use the sun's heat to evaporate the water in the container and then condense in a lid that can be put in a cup for drinking. For the top and reliable mini water filtration system, see our informative article on this topic.
Headlamp
Most backpacking trips will require a dependable headlamp that will go along in assisting you to navigate in the dark and help you find items at night or even cook in the dark.
Nowadays, headlamps are equipped with the LED lighting systems which are long-lasting and utilize the least amount of power to operate. These headlights usually use rechargeable batteries along with adjustable head strap which is able to wrap around the arm, chest, or head, depending on the position you believe is ideal for you.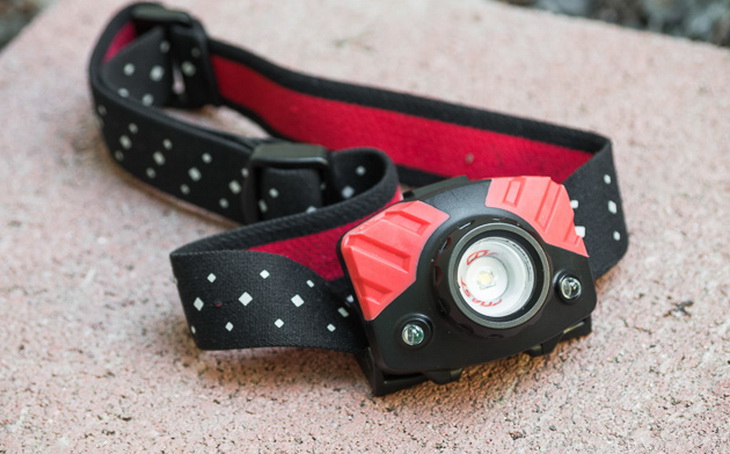 Bag
The backpack is one of the most quintessential equipment as a bag makes it possible for you to carry all your items you would need for the backpacking trip. The best choice of bags are those made of mesh and synthetic materials as these kinds of bags are flexible and strong enough to carry heavier load compared to bags made from other materials.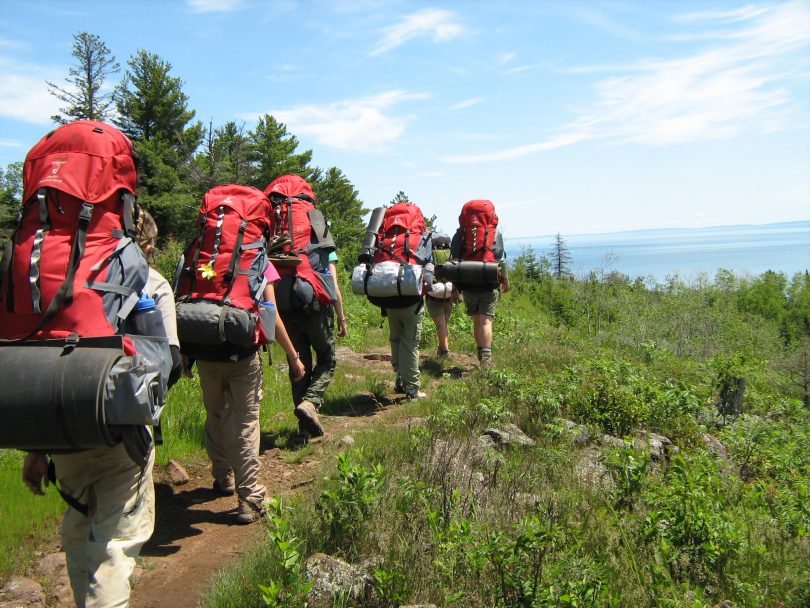 There are also various types of backpacks available on the market. There are the top load bags which are ideal for extended trips and the day-packs which use zippers with different external pockets for tools and gears; and the external frame packs which are used for heavy duty mountaineering.
Stove
One item you don't need to forget when you are on a backpacking trip is the camping stove. Make sure you find a foldable, light container, which can easily fit into your pack. Most backpacking stove models run on different fuels while a few still utilize propane or butane as the source of fuel.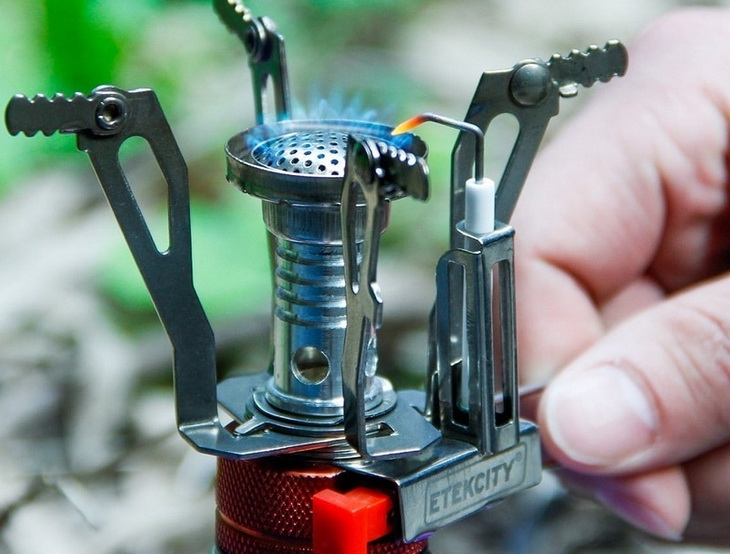 However, if traveling to your hiking destination by plane, you need to remember that some airlines do not allow the stove canisters aboard. Therefore, make sure you are able to find out about the federal aviation regulation before you can take the canister with you.
Hammock
The good thing about hammocks is that these items can be used to replace your sleeping bags and tents during the day trips or even at night. The hammocks can be tied between poles or trees to provide a relaxing feeling. If there are no trees around, you can Jerry-rig the hammocks on the rock walls using kern mantel ropes, climbing pins, and carabineers.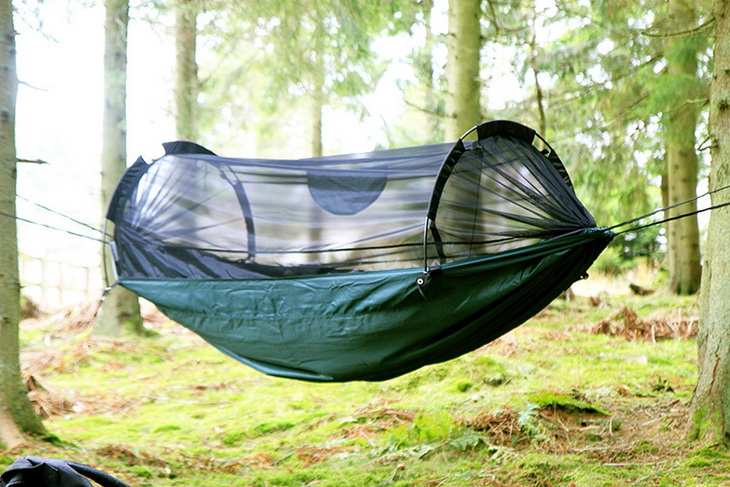 The hammocks are used extensively by natural wall climbers during the overnight trips. There are also specialized items that are designed to offer weather protection.
Jungle knife
A jungle knife is something that needs to be included into your lightweight backpacking gear list, especially when you are on an exploratory hike, or when trekking in an area filled with wild animals.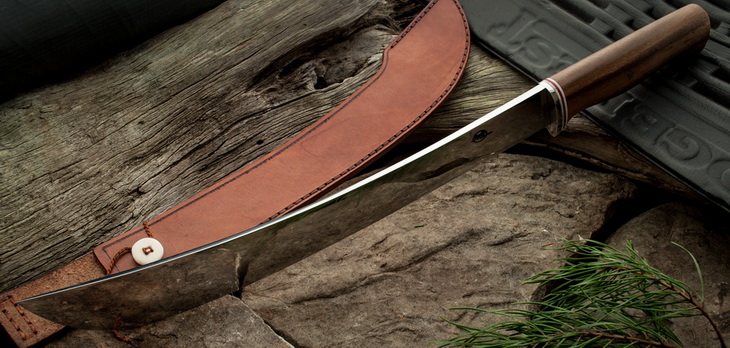 Knives are also important in life and death situations in cases of emergency surgery or amputation.
Trekking poles
These items are optional when planning your hiking, although they can be an excellent addition to your gear list. Other than helping climbers maneuver through the terrain, hiking poles can also be used to fend off wild animals. They can also act as weapons for self-defense when you get attacked in the wilderness.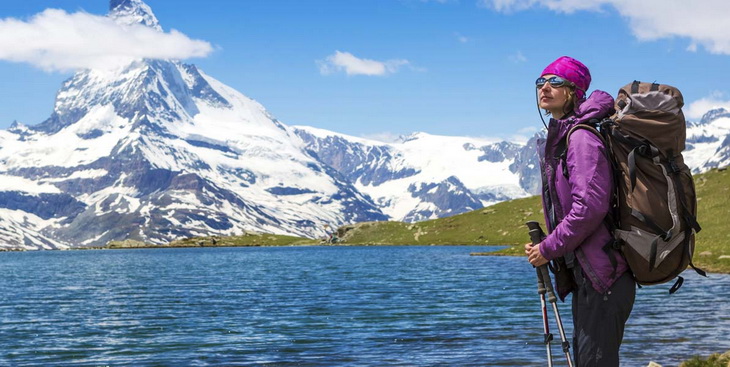 Kern mantel rope
Your backpacking gear set is incomplete without a good-sized kern mantel rope. You may opt to carry along the ropes of different lengths and sizes, for numerous different aspects. These are an excellent addition as the ropes can be used for hanging your clothes after you've washed them.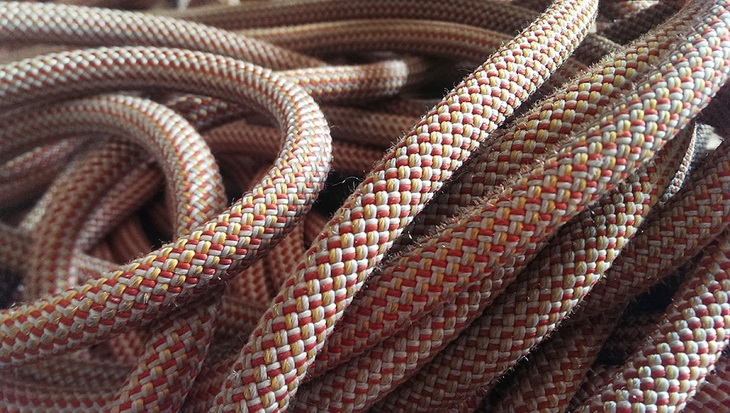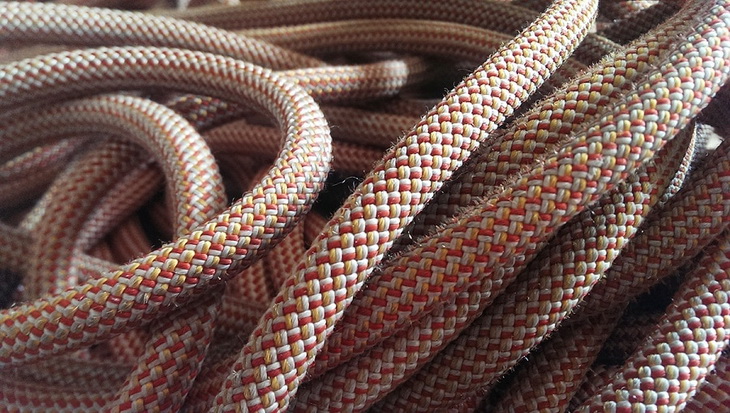 However, their main purpose is to act as the belaying ropes just in case you'll need to rescue a partner stuck in a ravine. Apart from that, the kern mantel ropes can act as the emergency guy lines as well as bag straps when the need arises. For medical emergencies, they can be used as tourniquets, and as the ties for fractures and splints.
LIGHTWEIGHT BACKPACKING GEAR LIST
When packing light, it's also imperative to note that there's no perfect gear. There are times you'll need to make some compromises. It's greatly a balance between comfort when walking and comfort when in the camp, and the cost of the items you are willing to acquire. Some items would be seemingly good to have on your tour, but their weight is unjustifiable in climbing in walking many miles and climbing thousands of feet.
Also, you'll need to remember that gear that is suitable for one person may be unsuitable for the other. Therefore, when choosing your equipment, make sure you combine the advice of the veteran hiker and your own personal experiences to make the right choice. Do not over-think. Select what you believe is ideal for your case.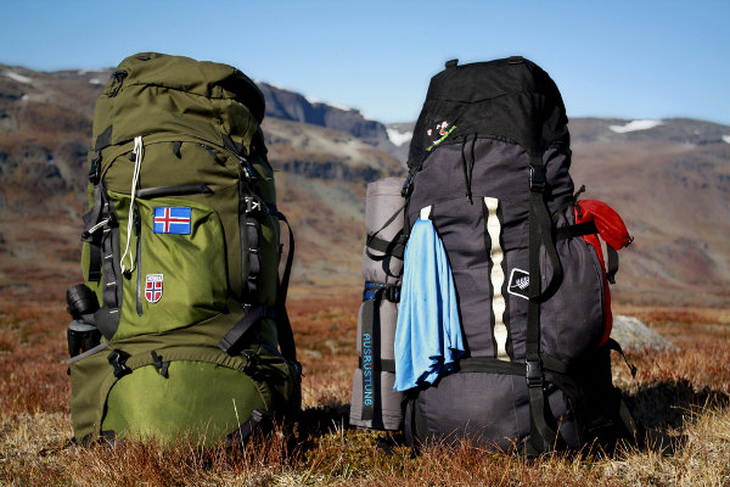 When in the back country, you'll want to be dry and warm enough, so you can remain as comfortable as possible. To achieve this, it's important to have a reasonably light pack as this will make your trip more fun, and it will exert less stress on your body, particularly the ankles and knees.
It's reasonable to keep the weight of your base pack (your pack with everything in it except fuel, water, and food) under twenty pounds. An even better target would be fifteen pounds of less. When thinking about weight reduction, you need to think about the weight of your shelter, sleeping bag, and tent.
BACKPACK
When planning a backpacking tour, you'll probably need a backpack with the capacity to accommodate your entire gear. A pack with about 3000 to 4000 cu in is suitable for the long weekends while those with 4400+ cu are ideal for the extended treks. You may have to experiment so as to find out which one is perfect for your case.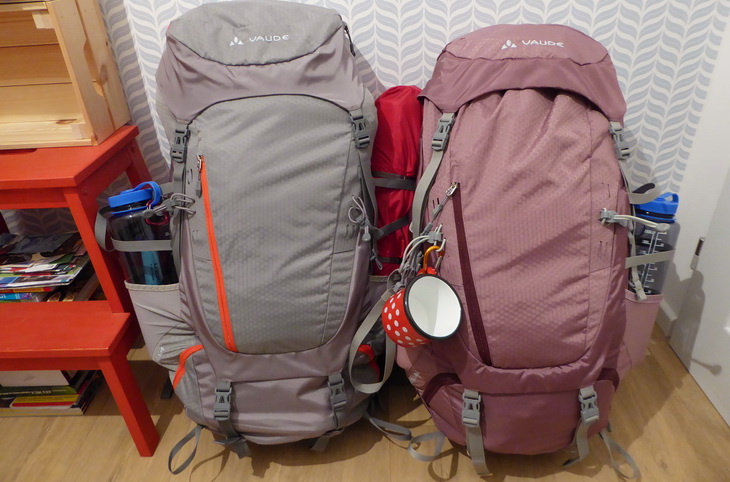 SLEEPING SYSTEM
Sleeping pad – There are sleeping pads that are ideal for an extended trip to the back country. Weighing approximately 15 ounces, the Thermarest Prolite Plus is suitable and guarantees a good night's sleep. This item is self-inflating and has a thickness of about 1.5 inches.
There are also models that are ideal for the younger hikers who prefer less padding and closed foam pad. The market is filled with items that are thick and lightweight, weighing close to nine ounces, so you don't have to worry about increasing the weight of your pack. There are conventional models with extra spaces to store items underneath the feet. Whatever your options may be, make sure you choose a model that best fits your backpacking needs.
Sleeping Bag – Choose a bag that can easily be cinched up or opened like a quilt. The 20-degree version with DownTek weighs twenty ounces is ideal for lightweight backpacking. Other aspects you could consider are:
3 season sleeping bag – A light 20-degree bag should be suitable most of the time
Winter sleeping bag – If you own a single bag such as the 20-degree bag mentioned above, you may add its warmth by utilizing a bivy sack and wearing different cloth layers to bed. If you are able to afford it, you may opt to invest in a winter bag.
The Gore-Tex Bivy Bag or 3 or 4-season Tent – If it snows during the night, you may need to knock the weather off using the 3-season tent. However, if you go for winter hikes frequently, it's advisable to invest in the bomb-proof 4-season tent.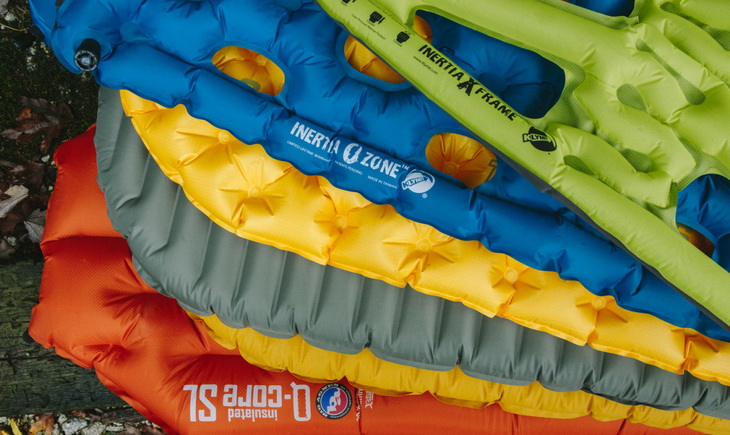 COOKING
Stove fuel – the butane/propane canister or the white gas (if you'll be melting the snow to get water, make sure you carry more fuel).
Lightweight Trail Stove – You can opt for the white gas such as butane/propane or the whisperlite
Lexan spoon
One medium pot with a lid and a pot handle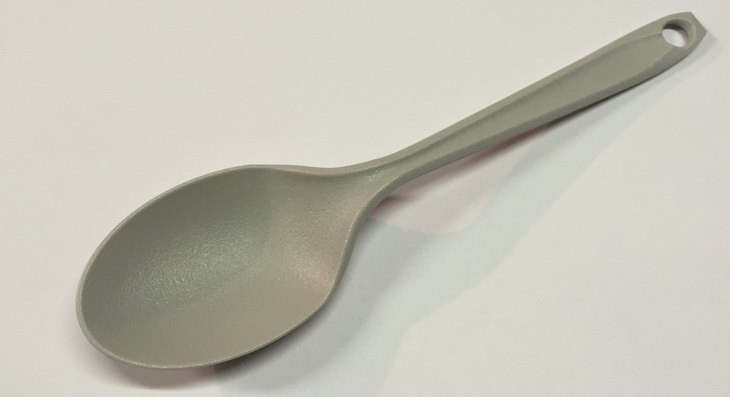 FOOD
The preferences for backpacking food may vary. However, here are a few suggestions to choose from.
Breakfast
Tea, coffee
Hot chocolate
Instant Hot Cider
Instant Cream of Wheat
Instant Oatmeal
Granola
Malt O'Meal (with brown sugar)
Dried fruits (raisins, apples)
Nature Valley Granola Bars
Lunch
Bagels
Cookies
Crackers
Hard Cheese
Gorp (seeds, nuts, dried fruits)
String Cheese
Dinner
Freeze-dried meals (cookable in their foil container)
Instant soup (Cream of Chicken and Lipton's Chicken Noodle)
Mountain House Freeze-dried desserts, including strawberries and peaches
Mountain House (All Natural); Beef Stroganoff, Chicken Polynesian, Chicken and Noodles
Mountain House: Spaghetti, Chili Mac, Pasta Primavera, Lasagna
Dinner Spices
Garlic powder
Pepper (black or red)
Onion powder
Pre-mixed ground herbs
Non-cook Nourishment – Ideal for Snacks
Kudos, Tiger's Milk Bars, Chewing Gum, Licorice sticks, Bear Valley Meal Packs, Gatorade, PowerBars (Berry), Chocolate and candy, Bagels, English muffins, Dried fish and meat, Nuts, Giant Pretzels, Dried fruit (pears, bananas, raisins, peaches, apples), Raw vegetables and fruits, Pop Tarts, String cheese (individually wrapped), Crackers, Fig/Peach/Apple Newtons
Optional items
Candle lantern
If you are traveling light, you may opt for a lightweight tarp of covering the rain or snow
A chair kit, for use when in the campsite
Miniature playing cards for your back country relaxation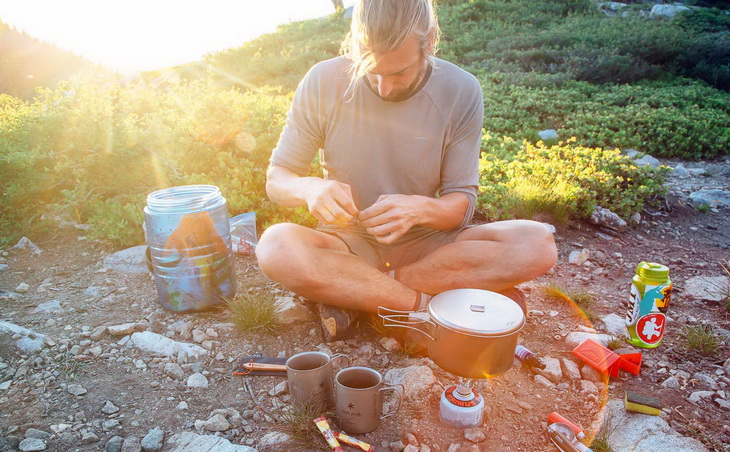 GEAR FOR SPRING AND FALL
The base layer:
No cotton should be utilized for the base layer
Midweight thermal underwear top and bottom
Other essentials:
Waterproof mittens or over gloves
Midweight mittens or fleece gloves
Optional spring and fall equipment:
Avalanche beacon
Snow shovel
Ice Ax
Snowshoes and poles with touring baskets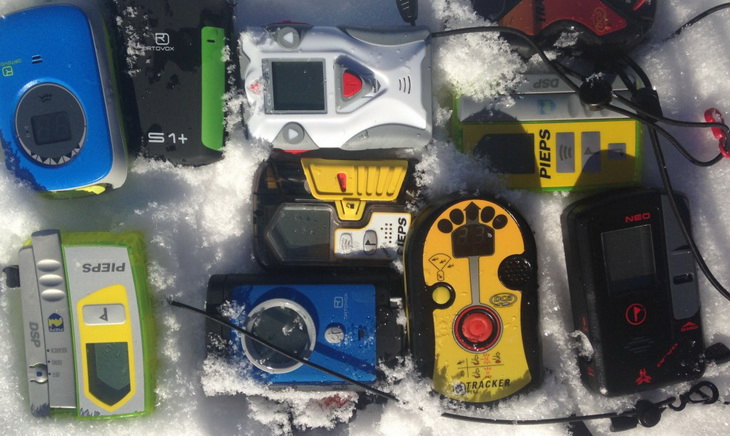 GEAR LIST FOR THE SUMMER
Optional:
Sun hat with neck shroud
Synthetic T-shirt (such as CoolMax)
Light shorts for swimming
Light water shoes such as Nike water shoes, Speedo Surfwalker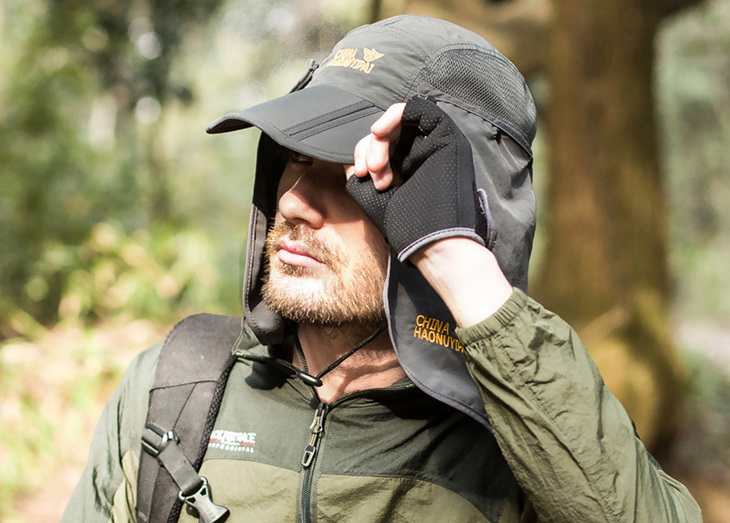 GEAR LIST FOR THE WINTER
Boots – Apart from the substantial leather boots which are suitable for the winter, you can consider wearing the plastic boots and the Sorel insulated shoes as alternative options.
Base layers
For the base, no cotton should be used for the base layer
You can also go for a mid-weight or the expedition-weight thermal underwear
Other essential equipment:
Waterproof mittens or gloves
Expedition-weight or mid-weight Insulated fleece mittens or gloves
Optional:
Insulated boots, down sweater, snow shovel, hand warmers, avalanche beacon, insulated water-bottle blanket, ice axe for trips in the ice or snow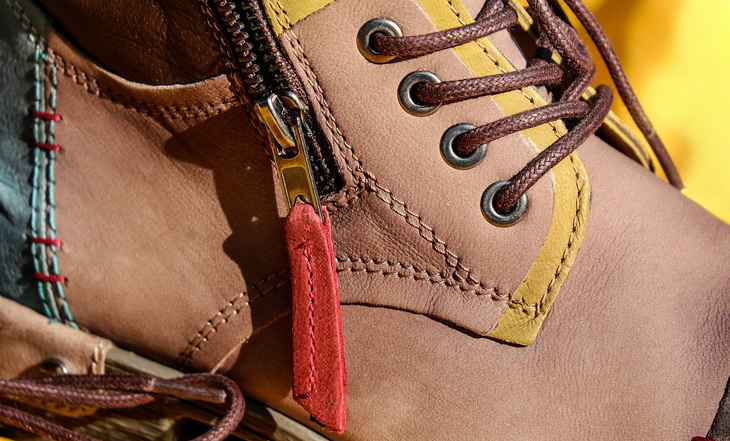 WRAPPING IT UP
Irrespective of what the plans are for your backpacking trip, it's always important to ensure that all the gear you need has been selected. Whatever you decide to go with can make a great difference between a stressful and a fun tour in the back country. If you are not sure of what items to pick, this guide offers a list of some of the lightweight equipment you would need to survive in the outdoors. These are just some products you can incorporate into your lightweight backpacking gear list.
While reviews and suggestions could help, it may require some personal trials before settling on a suitable gear for the back country expedition. Also, remember there could be other equipment that is not included in this article (such as the two-way radio and a portable medical kit) that could be significant to your survival in the outdoors.
You also need to remember that clothing and other gear are highly subjective. Irrespective of what your choice is, you could be making some alterations while on the trail. Make sure you try out whatever is on your gear list before you can decide to hit the trail.
Also, remember that there's no suitable or best gear for every person. The right equipment for you will be the gear that works best for your hiking style. Make sure you do your homework and create a list of what you need, then give an expert in hiking to go through the list. You could be surprised at what they may suggest for you.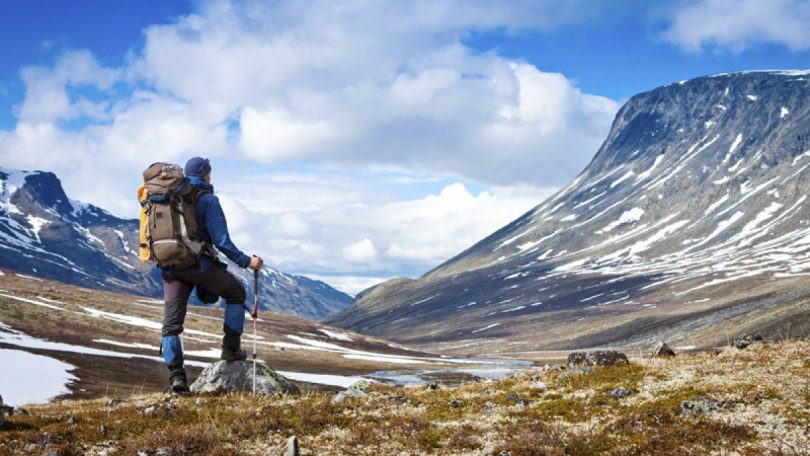 So did you find this guide helpful? What equipment would you most likely have in your lightweight backpacking gear list? Please let us know by posting your views in our comment section below.