Welcome to Alaska, one of the few remaining frontiers of human habitation. Alaska is a place all into itself, it boasts beautiful vistas and vast untouched wilderness. You can witness soaring glaciers, walk through pristine wildflower meadows, hike through stunning forests and make your way along beautiful coastlines.
This is just the tip of the iceberg. The country contains a bounty of astounding flora and fauna. Explore the great outdoors and soak up Alaska's rugged natural environments. Alaska will captivate the most avid hiker. But, with so much on offer in terms of adventure, many people wonder where to begin?
We offer you our top picks, the best hikes in Alaska that will sate the most intrepid explorers.
Top Hikes in Alaska
Flattop Mountain
Undoubtedly Flattop Mountain is the most popular hiking spots in the country. The mountain itself is 1,070 meters high or 3,510 feet. This quintessential hike up Flattop Mountain can be accomplished in the space of a day. It is a great choice for those individuals who want to experience a magnificent hike, but also like the idea of sleeping in their own beds.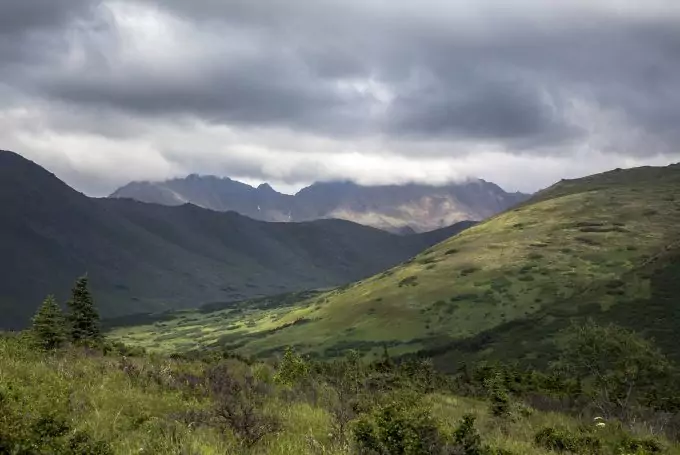 The mountain is easily accessible. There is a regular shuttle service that operates out of Anchorage. You can also drive to the mountain yourself, the views by road are great. Flattop Mountain caters to a range of abilities and offers hikers a selection of well-marked trails to choose from.
You can decide which route is best suited to your level of physical fitness. The terrain is varied, with established trails found in the middle and at the base of the mountain. The trails are made of packed earth and you will find stairs along the route, they are well maintained. Getting to the summit can be tricky as there is no marked path.
The rocks and the gradient can prove to be a challenge so keep this in mind. The final ascent to the summit is steep and can prove too difficult for some individuals. If you do make it to the summit ready yourself for some stunning panoramic views.
From the summit, it is possible to see Anchorage and Mount Spurr, Denali and Mount Foraker, weather permitting. If you can't reach the summit, don't worry about it. The mountain has some fantastic low lying trails that are a pleasure to walk around. The lower trails also offer stunning views and are suited to any ability.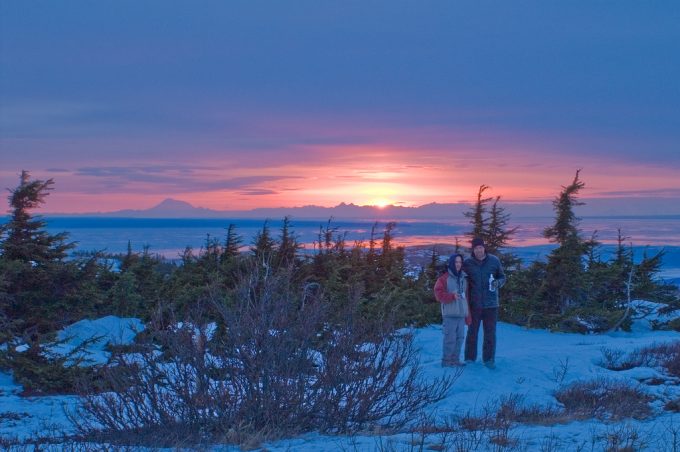 Whatever path you choose, Flattop Mountain is a spectacle to behold and a wonderful experience for all. Nature can be seen in abundance in and around the mountain, so keep your eyes peeled. Moose, bears, eagles and more reside in the area and can be spotted throughout the year. Camping is also an option if you wish to stay overnight.
Camping is permitted half a mile from the trailhead, you might even get lucky and spot the northern lights. Be aware of the weather as it can get cold, a good jacket and some sturdy boots are highly recommended. In winter warm clothing is a must and adverse weather conditions are a possibility.
Ice and snow can be a hazard and these conditions bring with them their own difficulties. Remember, always bring lots of water and some high energy foods.
Exit Glacier and Kenai Fjords National Park
The Exit Glacier and Kenai Fjords National Park, are an unforgettable experience. If you want the chance to encounter the last remnants of an ice age and witness the might and majesty of glaciers first hand, this is a great choice for you.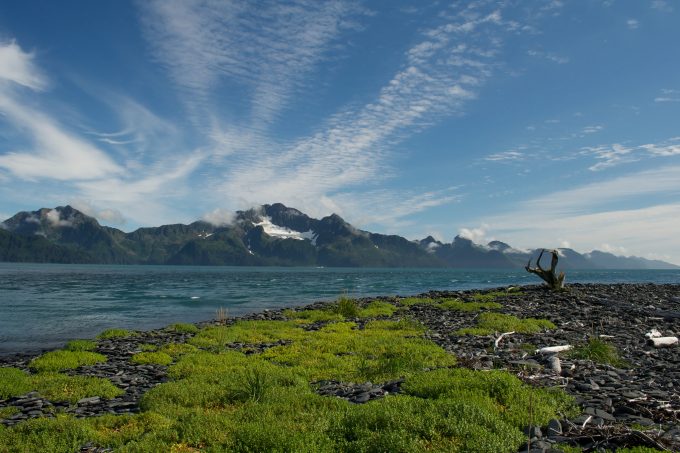 The park and glacier are open all year round. Normally access by car is restricted from November through until May. Roads close when it snows, so keep this in mind. Winter access is possible via other means of transport. Remember, always check the weather before heading out as conditions can affect the transport and hiking.
The national park provides some great educational learning tours. You can book a ranger-led expedition where you can learn more about the glacial habitat and the park also provides an audio guide. Exit Glacier and the surrounding national park offer a selection of fantastic hiking options.
You can choose between solo exploration or you can head out in groups. When it comes to the trails themselves, they are well marked, managed and maintained. You can choose from three main trails, all of which are fantastic.
Edge of the Glacier Trail
The Edge of the Glacier trail (lower trail) is rated as easy and can be accomplished within the space of two hours. It is wheelchair friendly and offers beautiful views. It will bring you to the edge, an area where you can view the glacier face on and listen to the sound of it moving.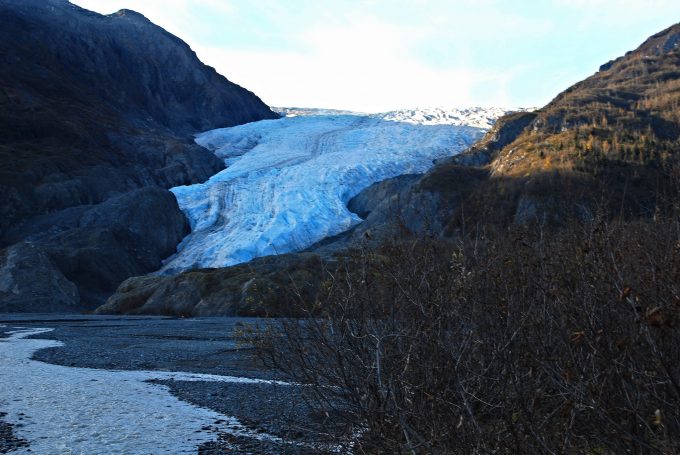 Keep a lookout for time markers as you hike. These markers have been placed in accordance to the recession of the glacier and offer an insight into the changes that have occurred in the landscape over the years.
Toe of the Glacier Trail
The Toe of the Glacier trail is an offshoot of the lower trail. It will bring you off the trail and over the glaciers rocky outwash zone. The trail is not always accessible. If you want to get a closeup with the glacier, it is a great route. Please watch out for glacial water, do not try and cross fast flowing streams and overhanging ice is best avoided.
Harding Icefield Trail
The Harding Icefield trail (higher trail) is more of an adventure and a greater challenge than the lower trails. It takes up an entire day to hike the trail. The trail eventually leads to a summit viewpoint (height 4.1 miles or 3,500ft). This is definitely a more intrepid experience and is suited to physically healthy individuals.
The Harding Icefield trail is a truly immense hiking experience and takes you through some incredible scenery. The final destination is well worth the hike, with the viewpoint positioning you on top of the glacier. If these trails are not challenging enough and you're looking for something more extreme, try contacting one of the local mountaineering companies.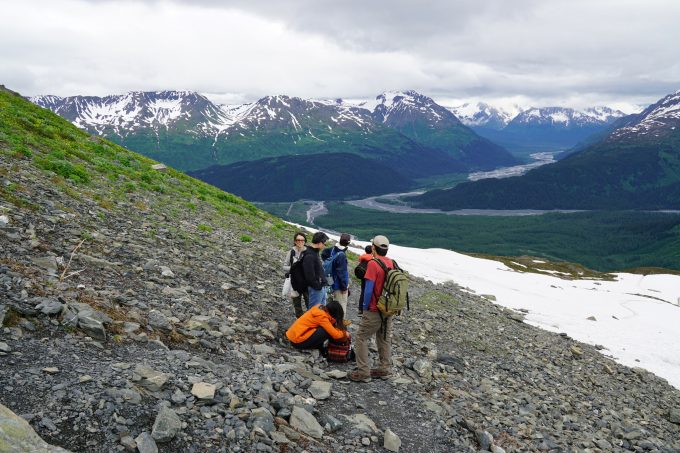 They operate various tour services and provide, gear, safety and expertise. It is possible to do more advanced hikes and courses in ice climbing are available. Wildlife can be found in abundance throughout the park and around the glacier. You will have the chance to spot a great range of birdlife, as well as terrestrial mammals.
You might see beavers, bear, moose and more. Always tread carefully and leave no trail. Remember, you are in a delicate ecosystem. Pack for cold weather and bring many layers. Bring lots of food and a decent supply of water with you as you will need it. Prepare for your chosen trails well and enjoy the ice.
Tongass National Forest
An incredible journey awaits those that step into the Tongass National Forest. Tongass verdant green, wet and wild forest wonders await you. Enjoy your hike as you pick your way through some stunning scenery. You will witness huge ancient trees and young growth, ferns and mosses and plants of all sizes.
Immerse yourself in the Tongass, an interconnected web of nature. You will find yourself in the heart of bear country, with wild salmon in the rivers and whales off the shore. Tongass National Forest has an outstanding variety of marine and terrestrial wildlife. The Tongass National Forest is huge and is a very special place.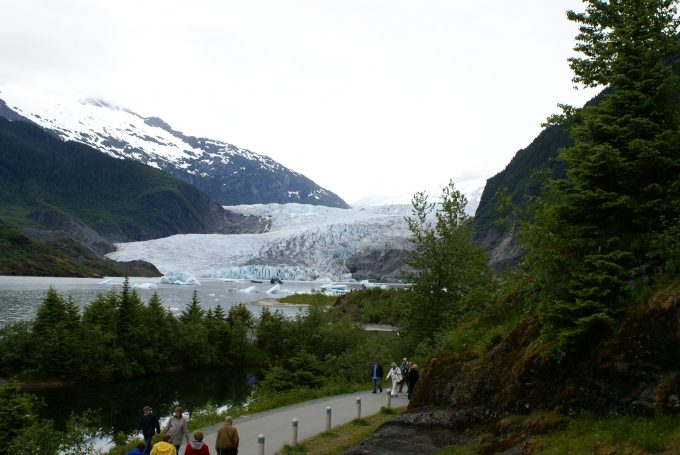 It is a protected habitat for the bald eagle and brown bear. The National Forest encompasses a great range of different types of terrain. You can walk through alpine meadows, or traverse rain forest bridges. Witness ice fields, glaciers, explore caves and islands and so much more.
The hiking trails are very well maintained, clearly marked and extensive. The Tongass National Forest has well over 700 miles of trails for you to explore. Pack waterproofs as you are in a rainforest area, it will be wet.
Always do your research and plan your route before entering the national forest. The forest is vast in size and although the trails are well marked you could easily spend days walking around. With so many trails on offer, you will be spoilt for choice, from following deer to witnessing waterfalls, bear spotting and more.
When it comes to wildlife watching, prepare to be amazed. Be considerate and do be careful, you are a visitor and the Tongass National Forest is home to a huge number of wild animals. The variety of animal life within the park is impressive. Sightings of wolves, bears, moose, deer, bird life and marine life are common. Our article on how to prevent wild animal attacks will be a good resource for you before leaving on a triip.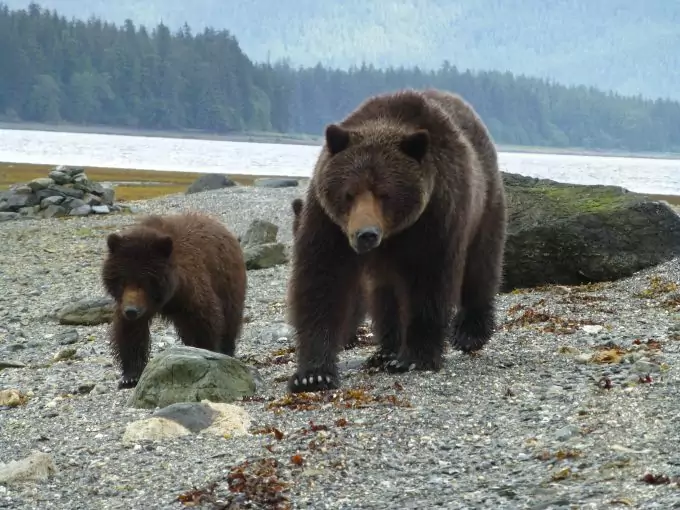 However, do be cautious, bear and moose can cause damage if stressed or startled so please be aware of this fact and respect them and the habitat. It is advised that you brush up on your knowledge of bear safety before entering the Tongass National Forest.
Camping is allowed within the Tongass National Forest and it is possible to spend a great deal of time within the forest limits. Bring your camera and prepare yourself for a walk on the wild side. For affordable action cameras you can take with your, see our reviews of these to give you more options.
Arctic National Park
Do you want to go off trail and find true freedom in the wild? If the answer is yes, then the Arctic National Park (also known as the Gates of the Arctic) is truly the place for you. Traveling by foot through this wonderful landscape gives you the chance to experience a true wilderness adventure. The park has no established trails and no roads.
It is the second largest national park in America. It covers a landmass that is slightly larger than the country of Belgium, totaling at 8,472,506 acres. Visitor numbers are predicted to be as low as 10,000 over the course of a year, the chances of sighting a fellow human are slim. You have no official visitor center or official camp sites.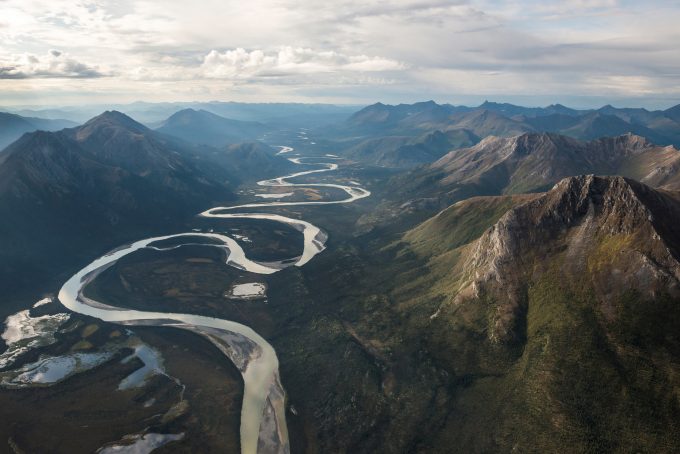 You will be on your own and very much of the trail. Preparation is everything for a hike such as this. You need to do your research and do it thoroughly. Make sure you bring high-quality equipment and ample provisions. Bury yourself in a map before you leave and bring a compass and a GPS locator when you go.
This is not a hike for the faint-hearted. You should be proficient in outdoor survival to take on this challenge. Experience is crucial and you need to be confident in your abilities. Prepare for snow and prepare for the sun, as you will get both. Always remain cautious and be aware of the challenging terrain around you.
You may have to tackle steep ascents and descents, so you must be physically fit. Hiking in the Gates of the Arctic, will be testing and can be incredibly demanding. It is highly probable that you will have to tackle stubborn vegetation and cross watercourses and wetland whilst on your hike, so prepare for this too.
If you prepare for this hike correctly and have the necessary experience in taking on such a challenge, the reward will be great. It is an untouched land and contains some of the most amazing scenery you may ever get the chance to witness. The Gates of the Arctic are host to a wide range of wildlife. Here's our list of exercises that can pump up your endurance levels.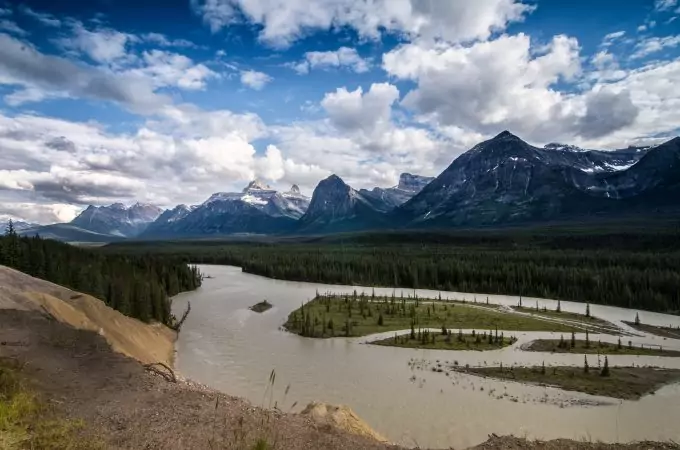 If you are fortunate, you may be able to see bears both grizzly and black bears, caribou, voles, lemmings and more. The rivers are also abundant with fish and you will find millions of insects.
Head out in the summer and enjoy this vast expanse of pristine untouched wilderness. The Gates of the Arctic offer true escapism and a chance to go back to an unblemished natural environment.
Final Thoughts
Alaska has a great deal to offer to the intrepid hiker. Explore Alaska, it is a great land full of natural wonders and adventures. Stay safe and happy trails. Why not see the world? Our article on the best hiking trails in the world is a must-read, check it out!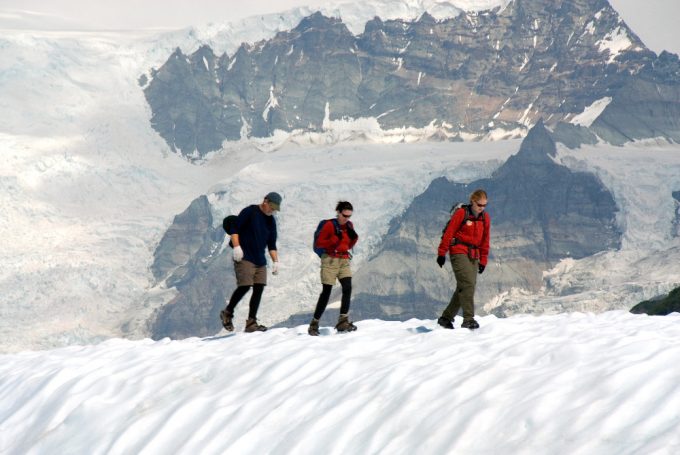 Please feel free to comment on this article and share it on social media. If you have any recommendations, we would love to know about the places you have visited.