When the winter weather rolls in, most people put their hiking boots in storage along with their summer clothes and prepare for a few months of hibernation to escape the cold. But cold weather doesn't mean you have to spend the winter months on the couch. In fact, winter is an ideal time to take advantage of hiking trails that were packed with people all year long, and you'll find that many parks and mountains show off their true beauty after a fresh snowfall.
If we didn't already make hiking in winter sound appealing enough, winter hikers love the beauty and peacefulness of a pristine winter day. On a winter hike you can escape the bugs and the crowds that plague you for most of the year, and have fun playing in the untouched snow!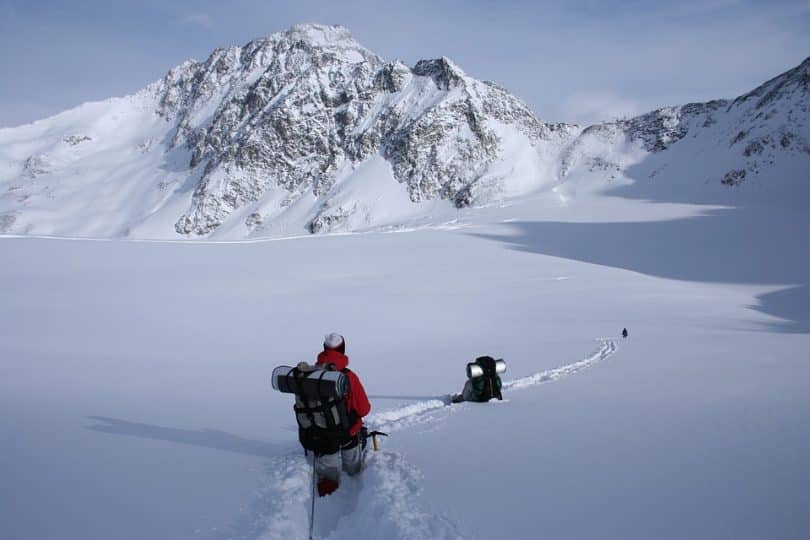 However, winter hiking brings different challenges than summer with more severe weather and shorter daylight hours. And don't forget that sun protection and hydration are still important (maybe even more important) when it's cold outside. So while winter hiking brings a lot of beauty that you don't get to see for most of the year, it does require extra gear and skills, and some planning ahead.
With a little preparation, you can make yourself comfortable in the cold and snow. We'll walk you through the proper gear and clothing you'll need to be just as content hiking in winter as you are the rest of the year. Here's how to stay outside all winter long:
Preparation for Winter Hiking
Our simple rule to winter hiking is to stay dry and warm. This means purchasing hiking clothes made out of the proper materials and dressing in lots of layers – like an onion!
You'll want to invest in good gear like waterproof and insulated hiking boots and clothing that wicks moisture, dries quickly, and insulates. Don't forget your accessories either. Hats or hiking socks might seem unimportant, but they'll actually go a long way in keeping you warm and comfortable. To prepare for your trip, read our informative piece on the basics of winter backpacking.
Clothing – Three Basic Layers
Dress in hiking clothes that wick moisture, dry quickly, and insulate but are waterproof and breathable. A good option might be to purchase a tri-climate outdoor coat that combines an insulating layer and waterproof shell in one to minimize your gear. Make sure to layer plenty underneath your outer shell with our advice for how to layer properly. The three basic layers you'll need are as follows: base layer, middle layer and the outer shell.
Base Layer – This is the layer next to your skin that goes directly on top of your underwear. Long underwear made of synthetic fabric or merino wool work best, and be sure to stay away from cotton. Your base layer should wick perspiration from your skin so it can evaporate to keep you dry and warm. Base layers should dry quickly so that you spend minimal time in wet or damp clothes. On really cold days or if you'll be camping overnight, wear two base layers for added warmth.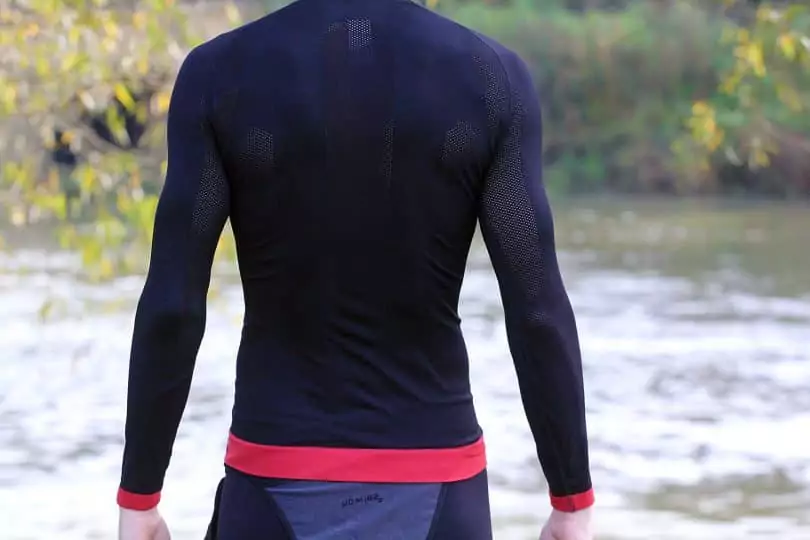 Middle Layer – This is your insulating layer. A middle layer is designed to retain body heat with synthetic or goose down insulation. A fleece or microfleece middle layer will also help keep you warm on a cold winter day. If you decide to wear a tri-climate coat with an insulating layer, you may still want to add a fleece between that and your base layer on particularly cold days.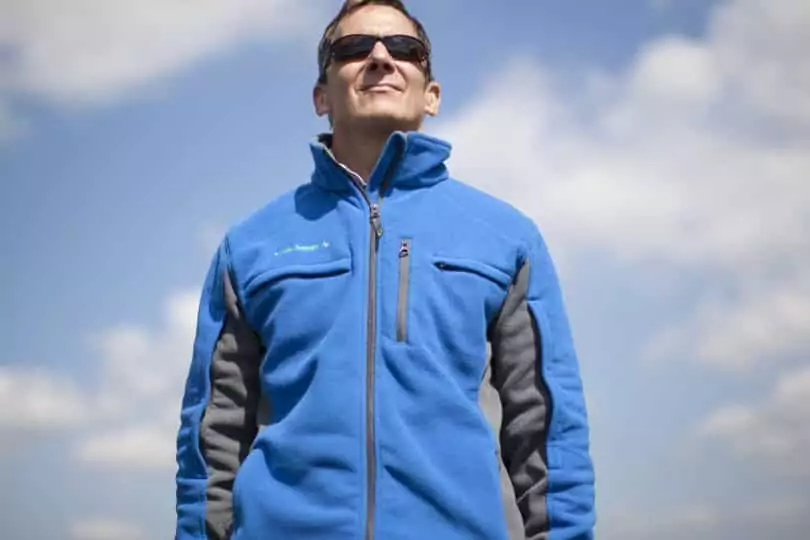 Outer Shell – This is your waterproof and windproof layer. An outer shell should also be breathable and extra features like core or underarm vents will help to expel excess heat and moisture. These vents might look silly, but you'll appreciate their functionality when you start to sweat under all of your layers. Look for materials like Gore-Tex for the best protection from outside elements.
For more tips and information on how to layer your clothes for winter camping, click on the link for details.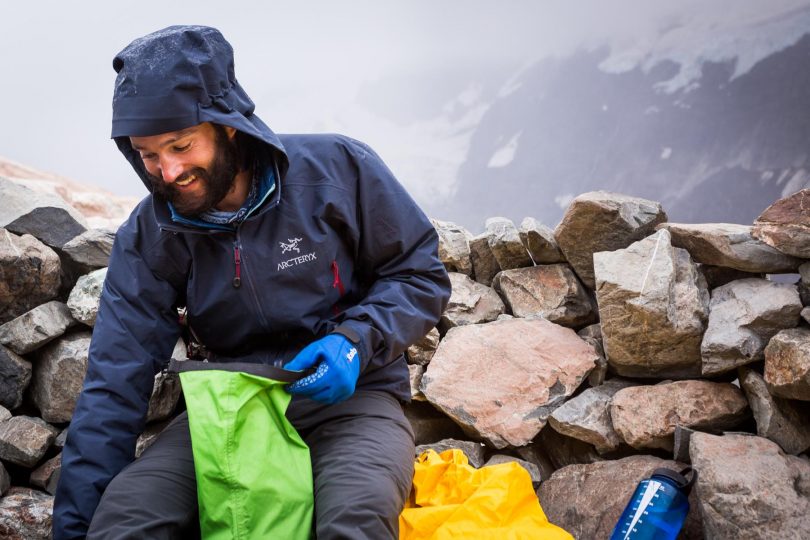 Hiking Boots
Depending on where you're hiking, you might be able to get by with traditional hiking boots, but for snow trekking you will want to wear winter boots that are waterproof and insulating. Having the proper footwear will make you a lot more comfortable and ease the difficulty of trekking through snowy conditions.
If you'll be camping overnight on a hiking trip try keeping your socks and boot insoles next to you in your sleeping bag so your body heat warms them for the next morning. To save on money, read our article reviews on the best winter hiking boots to give you plenty of options to choose the right one.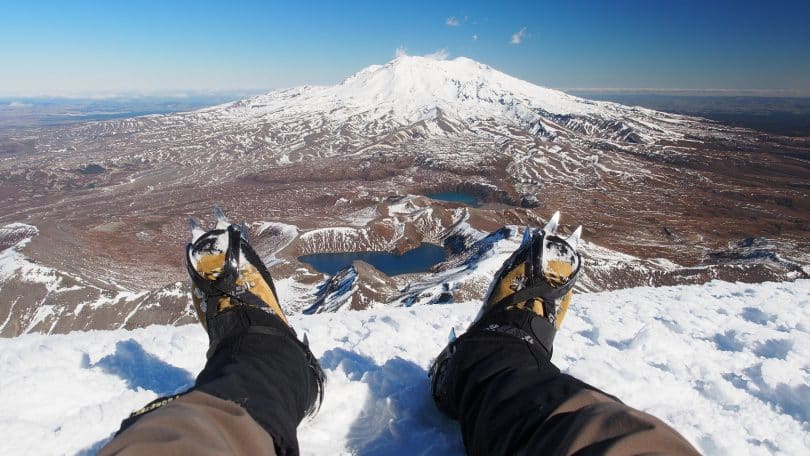 Key Winter Accessories
Hat – You lose a significant percent of body heat through the top of your head so a warm hat is a must for winter hiking. The best options are windproof models and materials. For knowing when you should be wearing a hat, follow this old rule: "If your feet are cold, put on a hat."
Gloves or Mittens – Gloves and mittens will help keep your hands warm and protect your fingers from frostbite. On really cold days wear two layers, and always carry extras in your daypack, in case they get wet.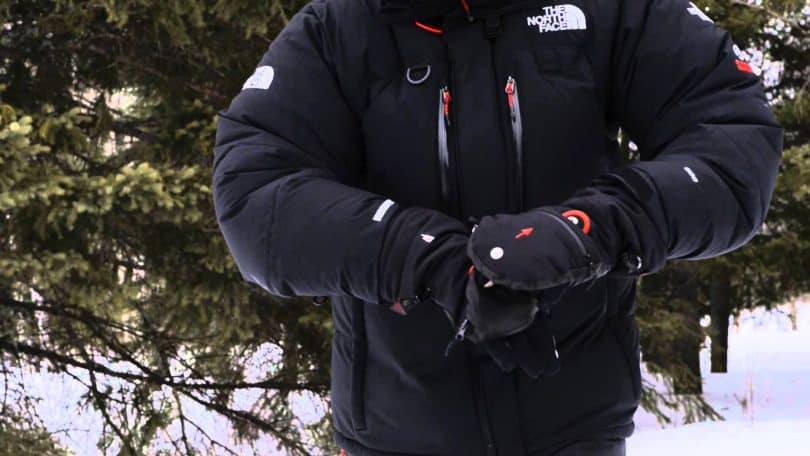 Gaiters – This accessory is necessary for keeping snow and water out of your hiking boots if you'll be trekking through deep snow. They'll also insulate your legs for added warmth. Make sure you purchase a waterproof and breathable model.
Socks – Wear a thin layer with a second warm layer over the top made of wool or synthetic fabric for optimum moisture wicking and warmth. Take extra socks too in case they get wet from the snow or damp from sweaty feet.
Important Tips for Your Next Winter Hike
Never go alone –There is safety in numbers, especially in wintry conditions. Winter weather can change fast, and weather conditions often differ between the bottom of a mountain and the summit. Always hike with at least one other person and trust each other to make safety decisions together. You'll be even better off if you hike with an experienced friend who knows what they're doing.
Research the area and carry a map –You should always know how long your hike will take before you go. Research what emergency services are available in case something goes wrong. Is medical or search and rescue help available? How can you get in contact with them?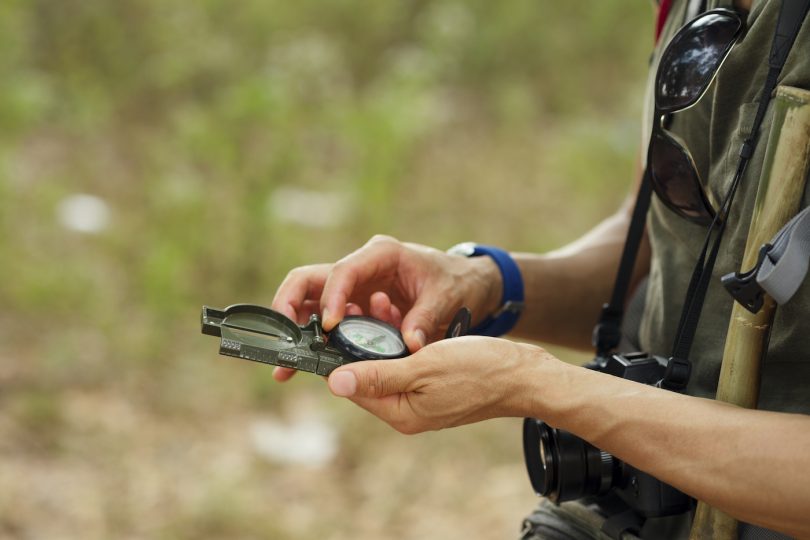 Leave a trip plan behind with a friend or family member –Always let someone know where you are going and you will return. In the unfortunate case that something happens, you'll have a safe person who can call and alert medical or search and rescue personnel where you are and how long you've been outside in winter conditions.
Prepare for the unexpected –It's a good safety precaution to carry extra food and clothing in your day pack in case the weather changes or you get lost. You want to be prepared in case something happens and you're forced to stay outside overnight.
Check the weather forecast – This is an obvious tip, but an easy one to forget. Always check the weather before you go hiking, especially in the winter where extreme weather poses a dangerous threat. Know how cold it will be and if there is a chance of rain or snow, then be prepared for all possible weather. We have provided an article on the best emergency radios, so read on!
Check local trail conditions – Even if it isn't going to snow on the day of your hike, you can't guarantee what condition previous weather has left the trail in. Visit the park website to check local trail conditions so you'll be prepared for snow trekking or slushy ground.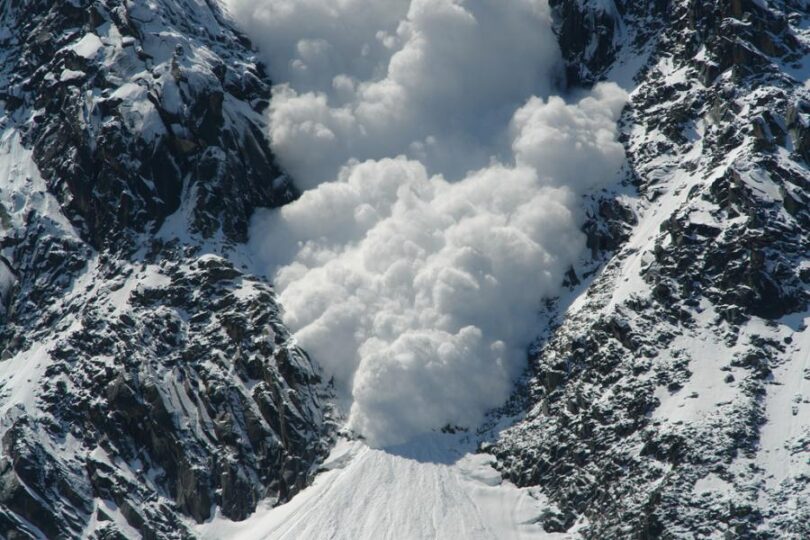 Recognize and avoid avalanche areas – Know the signs for avalanche warnings and avoid those areas if you come across them. Avalanches are very dangerous and more common in the winter when heavy snow weighs down a potential avalanche zone.
Carry cash for unexpected fees or emergencies – It's always a good idea to have cash on hand in case of emergencies. You never know when you might need a little cash for a park fee or unexpected camping expenses (like firewood!).
Dress like an onion – In layers! This is especially important in cold weather where temperatures can vary drastically between the bottom of a mountain and the summit. Wear a variety of insulating clothing to regulate your body temperature and help you stay comfortable no matter how cold it is or how the weather changes unexpectedly. For more tips on how to stay warm and toasty this winter, read our
Start small and early –A 12-mile loop might be easy in the summertime, but winter conditions could have you running into ice and deep snow on the same trail, adding significant mileage to your hike. Choose a trail you know you can handle. Also, remember that the sun sets much earlier in the winter months, so start early and plan to be off the trails before dark.
Carry safety gear –All winter hikers should carry a few basic winter hiking items: a trail map, first aid kit, compass, pocket knife or multi-tool, hand warmers, and headlamp. Some of these items might not seem necessary for an easy day hike, but you never know what might go wrong, especially in unpredictable winter weather. Day hikers should be prepared to spend the night in case of emergency so keep a day pack stocked with plenty of food and an extra change of clothes.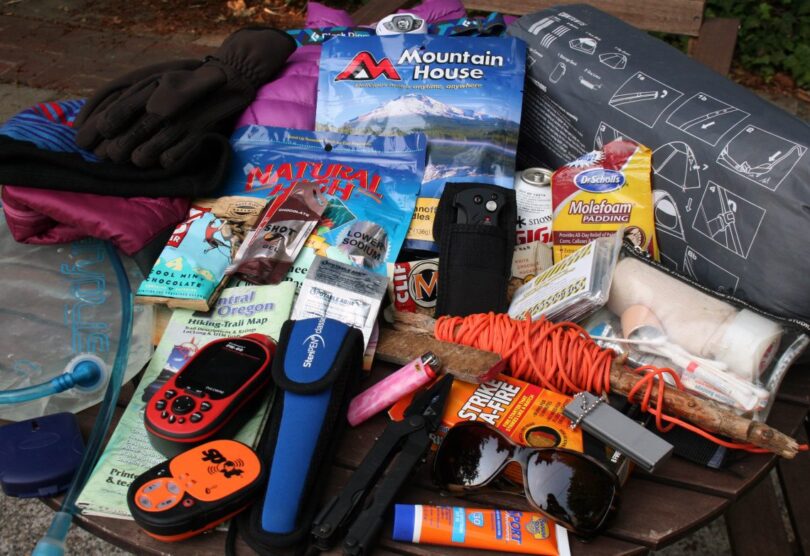 Be prepared to turn around – For many hikers, the goal is to make it to the top of the mountain to enjoy the amazing views. But it's important to remember to focus on the entire trip, not just the ascent. While reaching the summit might be rewarding, don't forget that it's only half the battle and you still have to make your way back down before nightfall. If reaching the summit is taking longer than expected due to wintry conditions, be prepared to turn around before you make it to your destination to avoid hiking after dark or coming across more difficult terrain.
Skip the cotton –Cotton absorbs water and stays wet for days. We mentioned in the clothing section that base layers should never be cotton. Cotton will leave you cold, uncomfortable, and more prone to frostbite and dangerous winter cold. Leave it home and opt for the proper materials, even if they're more expensive.
Nutrition – Hiking in the cold and snow burns more calories than on a summer day. Digesting food helps keep the body warm and provides calories for energy so it's important to carry the right kind of snacks and make sure you have enough. Choose high energy snacks like protein bars, trail mix, chocolate, dried fruit, and beef jerky. If you're worried about the cold, keep your snacks in your jacket so your body heat keeps them from freezing hard. See our article on what food to prepare and eat during winter camping.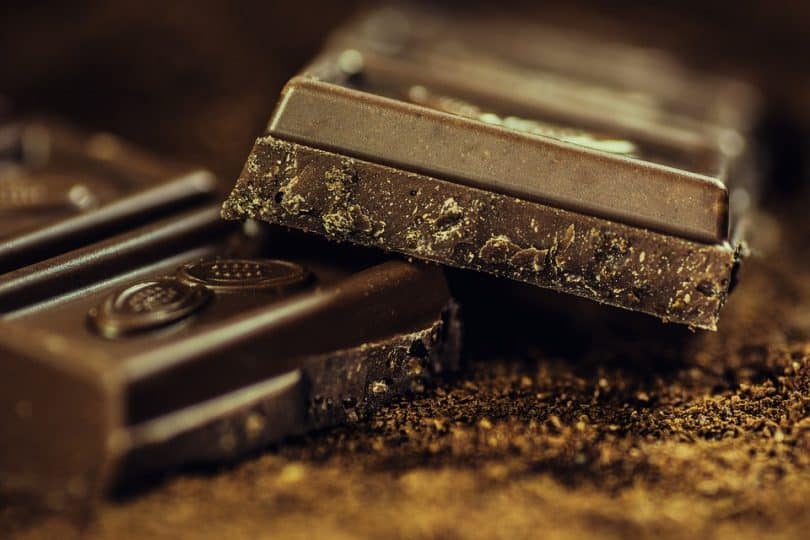 Hydration –Most people don't sweat much, or at all, in the winter so it's easy to forget or think you don't need to drink as much water as you do when it's hot outside. However, staying hydrated in winter weather is just as important, if not more. Make sure you use an insulated water bottle so your drinking water doesn't freeze, and keep it close to your body overnight if you'll be camping.
Key Takeaways for Safe Winter Hiking
Winter hiking brings new challenges and can be more dangerous than summer hiking if you're not prepared, but we've provided all of the information you need for safety and comfortability despite the cold conditions. Don't let winter be an excuse to hang up your hiking boots for the season when you could be taking advantage of empty trails and bright snow.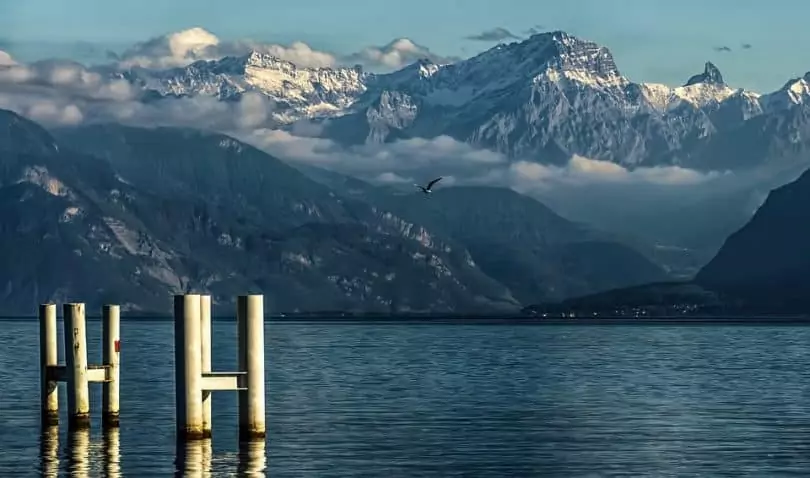 You'll feel like you're experiencing old trails for the first time and enjoy the newfound beauty in your favorite parks after a fresh snowfall. Although snow can make winter hiking, a fun and unique experience compared to the rest of the year, you should also be prepared for more severe weather and earlier nightfall.
If you'll be hiking in the winter, always bring a buddy, know the local trail conditions, check the weather before you go, and be prepared for emergencies or having to turn around.
And don't forget that sun protection and hydration are just as important in cold, overcast weather. Read our tips for wearing the proper attire, packing the right gear, and following basic safety tips for safe but exciting winter hiking!