The air in the morning is damp with a scent of wild lilac and sweet grass. The sun in slightly up the horizon concealed behind a batch of gray clouds. Songbirds are chirping with joy as they hop from one tree to the other. As you move towards the tent of your hiking partner, it suddenly begins to dawn on you what it is you had been missing about hitting the trail: Not having to check your gadget for emails and update, no morning traffic, no bad morning coffee from the local dispenser.
At that moment, you remember you're getting what you've been yearning all the while – the morning fresh air Mother Nature can provide. Now, you are here, crunching through small twigs, branches, and tree bark in the clear, cold air of the mountainous terrain. You haven't taken a bath nor brushed your teeth for a while, and the cleanliness of your apparel is quite questionable.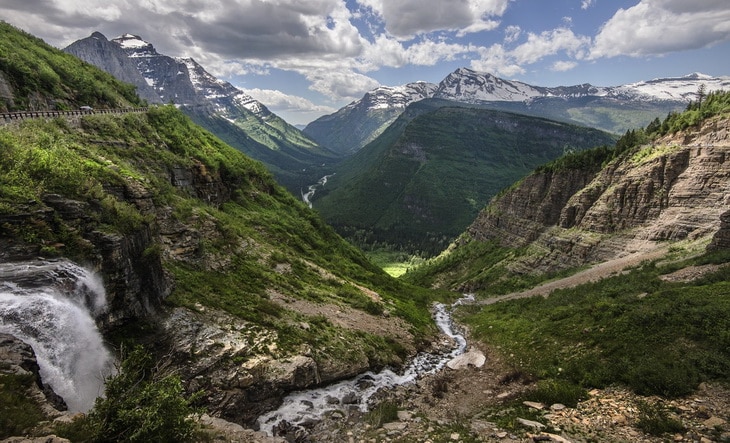 But all these seem not to bother you at all. For a moment you are happy, but then you realize you've been day dreaming again! If this is the kind of scenario you've always longed to experience, why not begin the year planning your next outdoor adventure? This guide has just the right solution as regards to the best hiking apps to assist you to navigate those places that beckon to you every time you have some leisure time to spend.
Some days in the past, the average hiker didn't require a smartphone to have an amazing outdoor experience since everyone was doing fine without them. However, in the modern world, a smartphone is an absolute necessity, especially for the outdoor enthusiasts as some of them come with unique apps designed for the hikers. These apps are quite impressive, and their pack features are fun and informative.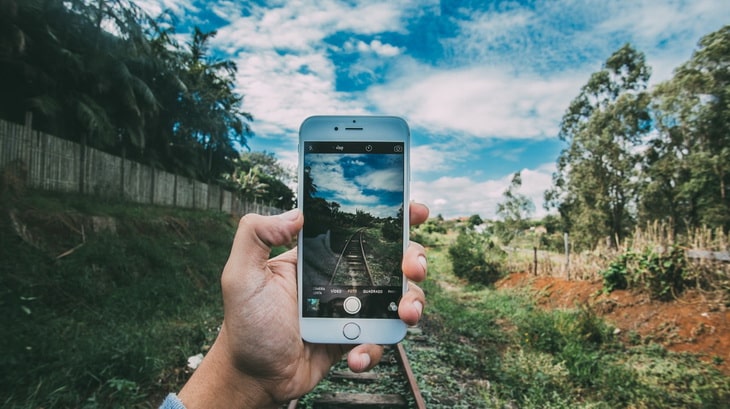 In the past, you've been probably tinkering around with different apps that do almost everything from finding the trails you haven't explored to connecting you to like-minded hikers for treks and discussions. A lot of apps have been designed to allow you to record your hike as well as add photos and descriptions. Some will feature high-resolution maps which are readable even on your handheld gadgets, and these can be downloaded and read offline. Some of these apps can be available free-of-charge while others may cost a fee to download.
A word of warning
Although most of these apps are useful during outdoor escapades, leaving them on while hiking will most likely drain the battery in your phone. Therefore, it's best to turn them on when you need to use the applications, but remember to turn the apps off when they are not in use. This will help in prolonging the life of your smartphone's battery.
Apart from that, it's not advisable to base your knowledge on gadgets that are as fragile as smartphones. There is so much that could go wrong with these devices even when you are indoors, in a safe environment, away from the natural elements. Here are some examples of what may happen with smartphones when you are exploring the world outside:
Humidity may break or interfere with the performance of your gadget
The battery could die
Your screen could shatter after dropping in a rock creating a web on the screen
The smartphone could slide from your pocket into a ravine, or it may drop without your realization
You could lose your signal
The data network may fail to work
The gadget could be exposed to moisture of you happen to go through a stream and don't remember to remove it from your pocket
The above are just but a few issue you may experience with your smartphone. Nonetheless, if you're prepared with an extra battery, keep it in a secure pocket, and put the phone in a protective case, you will probably get the best from it. Additionally, you may decide to take some backup options with you, such as a GPS gadget, just in case your smartphone fails and cannot access the GPS software.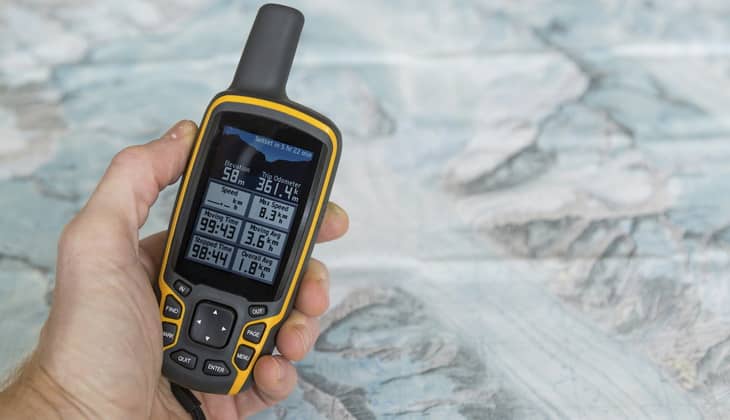 The main idea is to know your survival skills, but it's even more advantageous to have the best apps for hiking installed on your smartphone. These additional features will complete your survival gear giving instant access to useful information. Most of these apps have been designed by experienced survivalists who have experience in outdoor expeditions and know of the quests to keep you safe wherever you go.
SOME OF THE BEST APPS AVAILABLE
The world of outdoor app is evolving rapidly. Today, there are numerous apps you could use for your hiking adventures, but the best ones are reviewed in this article. Some of the best applications include:
BACKGROUND NAVIGATOR FOR ANDROID
This app is worth every cent, so don't let its price tag put you off. It is one thing to locate a hiking trail, but it's a different thing to learn how to navigate such a trail in a safe and exciting manner. This is what you exactly get with the Background Navigator. Once you begin using this app, you'll start to wonder how you even survived without it.
At its most basic, this app offers free topological maps that are vital for navigating trails which haven't been blazed yet. These maps are obtained from various databases. Additionally, the topo maps are available for various regions around the world. Another significant aspect is the ability to utilize GPS without cell service; therefore, you will never get lost unless the battery of your device dies.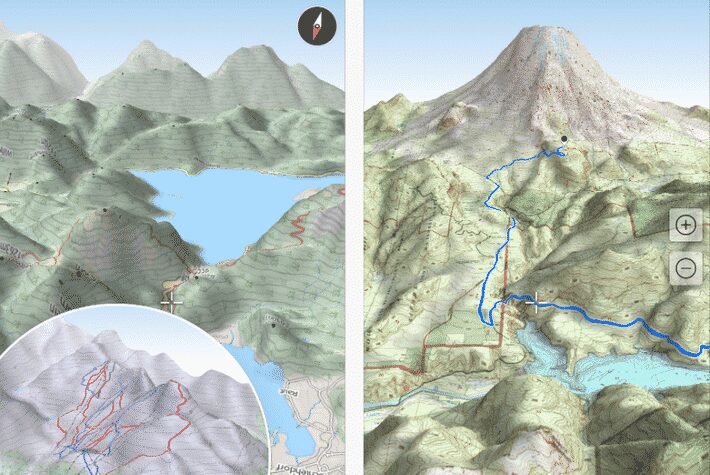 This application comes with a free twenty-one-day trial giving you the opportunity to test and determine whether you like your region's maps. The Background Navigator is a powerful app, and one may argue that there aren't any other free alternatives that can outdo its strength.
THE U.S. ARMY SURVIVAL GUIDE
This app isn't the typical Boy Scout handbook. The book is an excellent companion during your backpacking adventure and offers helpful tips on how you can survive while outdoors. The first segment of the FM 21-76 guide addresses the main psychology behind your survival needs in hostile environments.
One of the rules of fear is: fear is important as it makes you cautious and keeps you alive. Fear also makes you mindful and resourceful in life. The right level of fear is necessary. If left unchecked, fear will get you killed. The designers of this app have done an excellent job in taking the introduction to outdoor survival to a level which makes an individual to reflect on their emotional and physical state.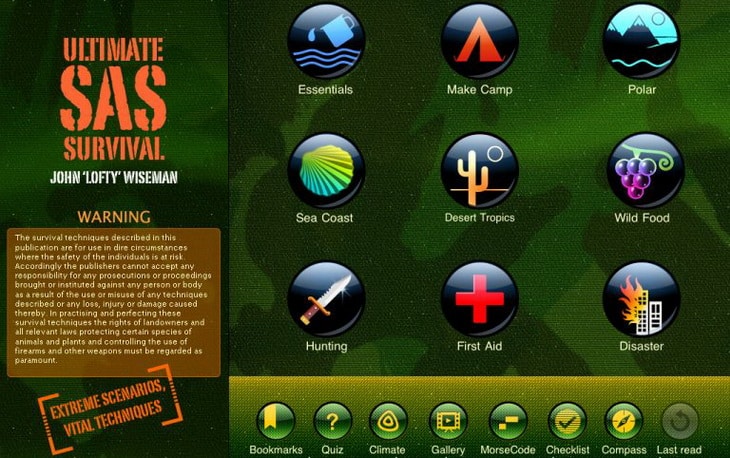 This is important if a person is to remain alive while in the outdoors. With that in mind, this handbook covers everything you need to know including:
Poisonous plants
Basic survival medicine
Firecraft
Environmental factors during survival
Food procurement, etc.
No person, skilled or unskilled should go into the wilderness without this handbook. This application makes it easier for you to navigate, is free, and doesn't require any internet connection once it has been downloaded.
ALLTRAILS
With fifty thousand trail guides in Canada and the United States alone, it's not impossible to figure out why this app has over 1.5 million users. Utilizing this application is a simple way to discover trails close to you, whether you are in need of a bone-rattling or moderate hike, or looking for a spot for fly fishing. You can develop your trail with GPS tracking, text, and photos, and share them with friends or save them for use later.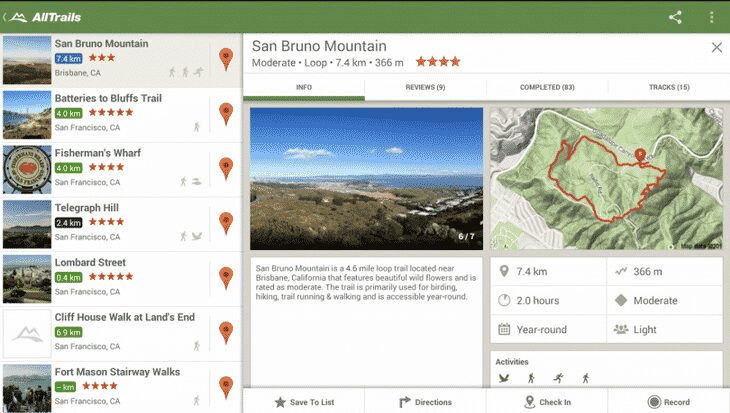 If you are more than willing to splash out a few dollars for the yearly membership, you can get the pro version of this app. It takes advantage of the partnership from the National Geographic Maps and offers you the ability to edit and print maps. In addition to that, some events allow those participating to track and complete their progress in actual time as they scale the Kilimanjaro, Matterhorn, Everest, and Mount McKinley. A good example of this event is the World Elevation Challenge.
SMART COMPASS APP
Every person who loves to explore the outdoors with only a backpack on their back needs to have orientation basics. If you are a backpacker, you should know how to read a map and utilize a compass to find your direction despite the surrounding environment. It's always advisable to have a physical compass to act as a backup, although the Smart Compass App comes with so many features that the physical compass lacks. The largest advantage of this app is that it has an amplified reality display that allows you to overlap the smart compass on the environment around you.
Another fantastic feature of this application is the fact that you can obtain it for free. In addition to that, there are other amazing features:
GPS speedometer (this feature is also available in PRO version)
Absolute north (this is also available in PRO version)
Instructions to help you calibrate the sensors of your phone
Environmental view using the camera phone
The possibility to send GPS data, such as your current position or your destination via email or SMS
This application is one of the easiest and most efficient survival app available out there. It can be used as a regular compass, but you'll not need to read it all the time. Another advantage of the Smart Compass is the ability to carry it with you everywhere you go.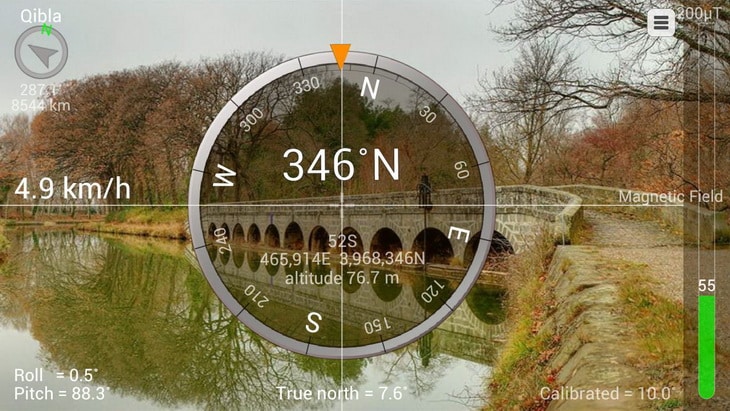 You can forget your physical compass, but the Smart Compass will always be on your smartphone. Our article on using the stars for navigating your way is an excellent read, so check it out.
BUG OUT BAG CHECKLIST
If you are a novice when it comes to outdoor survival and you intend to embark on your first bug out project, it may be quite overwhelming to get everything loaded. You need a lot of items in various categories, and you have to put them all in a single backpack. Although making a bug out bag is more of a packing problem, there are numerous things you'll need to figure out: what food to carry and the suitable quantity, how best to save water in an efficient manner, or what kind of clothes to take with you.
The following are features offered by the bug out back checklist app:
An excellent checklist where all items are described, making it possible for you to select the right one
A calendar and reminder which make it possible for you to set the alarm for when it's time to recheck your bag. This is because, during an outdoor expedition, some items have to be replaced regularly since it's difficult to remember almost everything. This checklist app can take care of these issues
This app presents the possibility of creating an inventory and keeping track of the items you already have
It's also possible to add items and develop new lists. Additionally, you can remove them from the list you already created. It' editable, which is an essential aspect when it comes to creating a list of what is needed.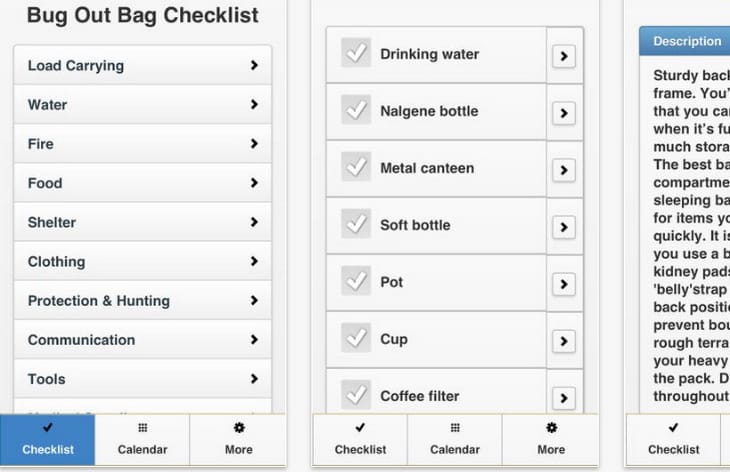 The Bug Out Bag Checklist is an excellent survival app any hiker or camper needs to have on their smartphones as the application prepares you for the best outdoor experience.
Here's our article featuring reviews of the best bug out bags to help you, come check it out!
VIEWRANGER GPS – MAPS & TRAILS
Being in a position to take out your gadget and select a nearby location based on the time of the year is very critical when it comes to an outdoor expedition. When was the last time you researched the different hiking trails around you? Being in a position to locate these trails in one spot wasn't possible a few years ago unless you utilized an experienced trail guide. Today, the Viewranger GPS makes this possible.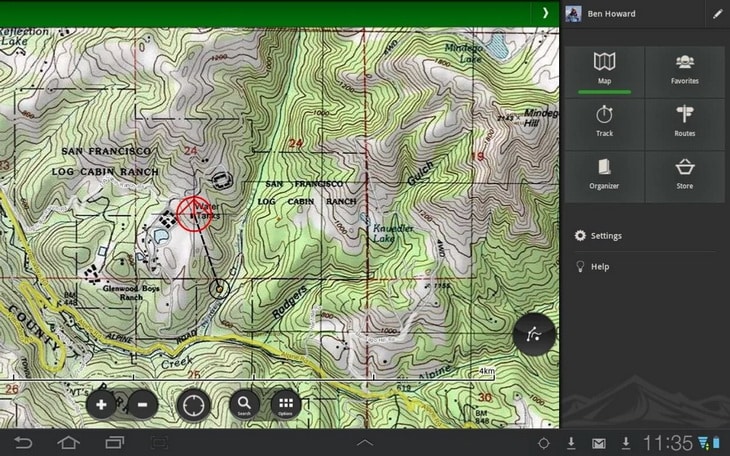 With this app, background information is incorporated on every trail, complete with topography. This is also compatible with the Android Wear for people planning to partake in a less-than-a-day hike.
MAP MY HIKE GPS HIKING
While some GPS help the hiker find the various locations in the areas close to them, the Map my Hike GPS places less emphasis on the aspects of hiking and compliments what has already been developed by adding coverage on a physical workout which comes with hiking. This application functions more like a pedometer, but includes a bonus that makes it possible for you to log the specific areas that you hiked.
This record workout aspect is excellent for the particular locations which you regularly visit which may never mean anything to other people as it matters to you. Each workout's detail is superb as well with tracking which reflects both distance and duration, as well as elevation. Measurement of pacing may be a little much, but you could come up with some ways to make it useful.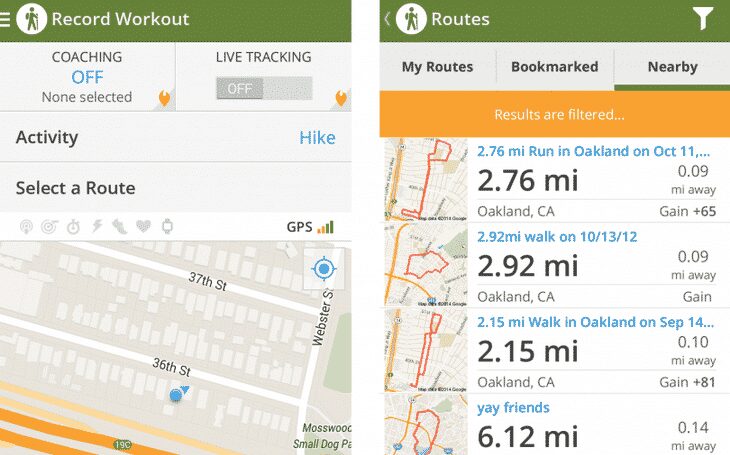 Apart from the details and recordings, you can sign into your profile and make some updates of events, with a log of routine averages (mostly weekly) and all-time total values that pertain to calories burned, distance, duration, and workouts. Also, there is a nutritional tab that includes different foods and your daily goals. This app includes parity with Android Wear; therefore, if you are an early adopter of the wearable tech, the Map my Hike GPS Hiking app has so much to offer.
For the best GPS watch that can help know your position at all times, see our article on the topic.
WRAP UP
The hiking apps are a growing trend, and all hikers and campers need to have the ones that fit their needs. Before you go on a hiking escapade, make sure you do enough research. Read the reviews and comments people have made regarding specific applications, so you can be aware of what exactly you will be expecting from those particular apps.
Also, even when you have the best apps on your smartphone, make sure you know how to use them, and ensure you have the basic survival knowledge. Your phone may break, or its battery might die, but whatever you already know cannot be erased. Read our article on basic survival skills that can assist you in the wilds, it's a must-read!
Hiking apps are some great features you need to consider, although you can't entirely rely on them. Always remember to carry an actual equivalent of the app such as the map or compass. These two should never miss from your backpack even when you decide to download the latest version of any app. Being prepared for any emergency situation implies knowing your environment and utilizing anything you have even without using your gadget.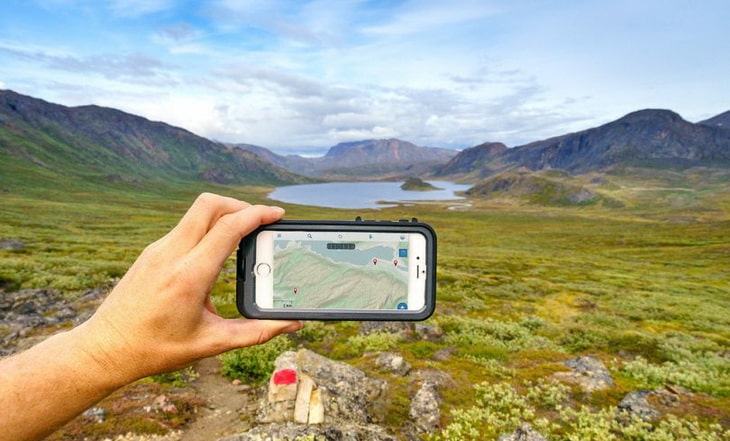 So, did you find this guide helpful? Do you have any apps for hiking installed on your smartphone? Please let us know which apps have been beneficial to you. Do not forget to leave your views and suggestion on our comment section.