If you are looking for skills, knowledge, or inspiration for hiking adventures there are plenty of good books to inspire you. I have delved into some libraries to find some of the best hiking books to get you started.
Some of them are about the knowledge that will stand you in good stead when you are facing challenges in the back country while others are memoirs or experiences about hiking in different parts of the world to inspire and encourage you.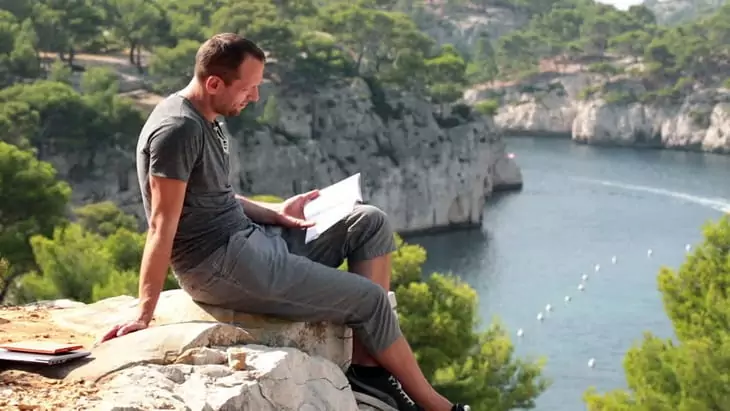 One good thing about hiking is that is it relatively simply done anywhere, especially when you are considering day hikes or short breaks. A collection of books about hiking will allow you to read about hikes and trails even when the weather is unkind or life's responsibilities stop you from heading for the hills. "Every thousand mile journey begins with one small step" but before that there is always dreaming of a thousand possibilities.
"How to" Guides for Hiking
So let's start with reviews for books that give general information about hiking and longer trips in the back country. They also contain valuable information about emergency medical situations and how to minimize risk and deal with situations as they arise.
The Ultimate Hiker's Gear Guide by Andrew Skurka
Publisher – National Geographic
Year – 2012
This is a great guide and reference book for anyone just starting hiking out, but others with more experience will also find useful information about new skills and choosing suitable gear. Gear of course is always being updated with innovations and new designs so you should also make use of current reviews and information readily available on the internet.
Skurka himself is an extremely experienced hiker, as his publisher National Geographic will attest to. They describe him as one of "one of the best traveled and fastest hikers on the planet." Further kudos were given by Outside magazine when they chose him as "Adventurer of the Year and by Backpacker magazine who denoted him their "Person of the Year." Skurka's knowledge, when it comes to experience and skills required for what is needed for a successful hike, are second to none.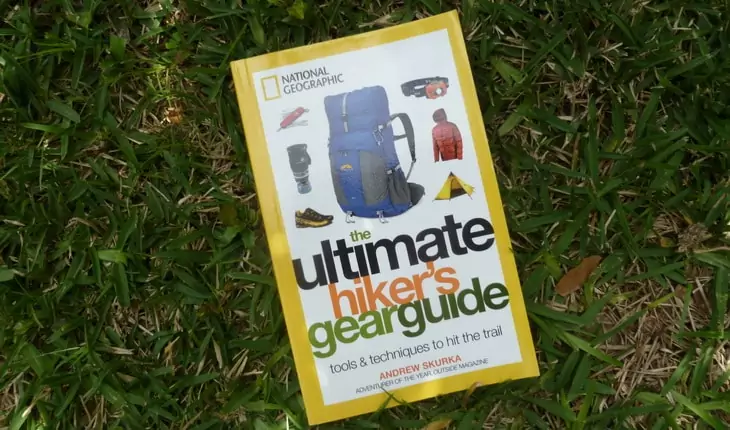 This book will set out what gear is best to pack, how to pack it, what clothing to wear, and how to care for your health – physical and mental. He also gives advice on shelter requirements, sleep systems, camp craft, and how to hike for efficiency and safety, keeping a light weight but not missing important elements. For more guidelines and tips on basic hiking especially for newbies, see our must-read article on the topic.
Other reviewers found it to be an easy and fast read but even as experienced guides, they found useful tips regarding gear and maintenance. It is not a book on map reading or using back country skills, but there are other books that cover those subjects.
The Backpacker's Handbook by Chris Townsend
Publisher – International Marine
Year – 2011
This is another general guide that will help you sort out the important things before you waste time and money on gear that you may not need or is substandard. Townsend's hiking book is a practical guide the covers how to choose suitable gear from backpacks down to personal footwear.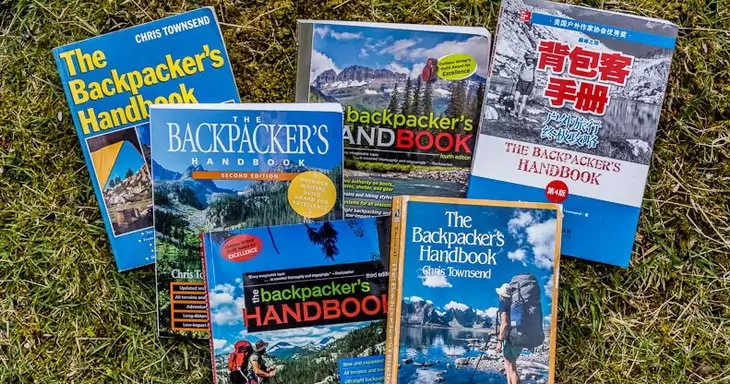 It also covers essential back country techniques for map reading, compass work and other wilderness survival skills. He covers details like GPS purchase and use, making the most of your mobile phone and other electronic devices, but also giving advice so that you are not relying on them. For more of the basic hiking must-haves for every camper, see our piece on this important topic.
Bushcraft 101: A Field Guide to the Art of Wilderness Survival by Dave Canterbury
Publisher – Adams Media
Year – 2014
This book is more about survival than hiking, however, some of the skills are very relevant to ensure you have a safe journey and will also help in emergency situations that you haven't bargained for. Better to be over prepared with knowledge and safe than sadly lacking and in danger.
The author refers to the 5 "C"s of Surviving – cutting tools, containers, combustion devices and cordages. When you feel comfortable with your environment and what is available to you, any hike will be undertaken with confidence.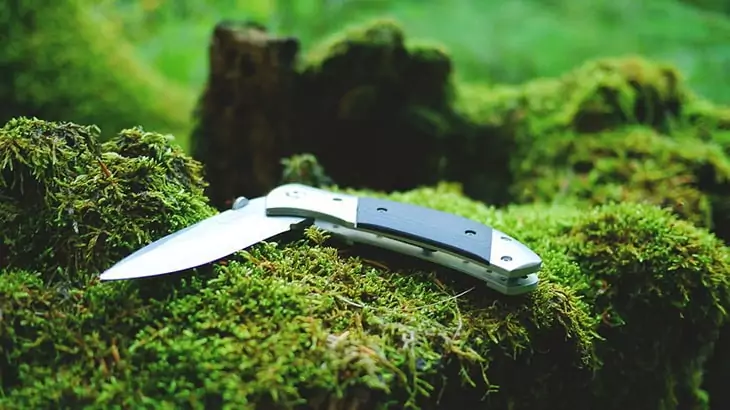 He covers choosing a great kit, knowledge on how to make tools, primitive skills like fire making, tying knots, gathering and cooking food, shelter, so that the art of bush craft becomes common sense. Nature will be a friend rather than a foe. For tips on how to start a campfire from scratch, see our article and be informed.
Other reviewers loved all the practical advice and recommended even a novice would find useful information and inspiration. It could potentially save money from buying unnecessary equipment too.
Field Guide to Wilderness Medicine by Paul S. Auerbach
Publisher – Expert Consult
Year – 2013
This Field Guide to Wilderness Medicine is based on Dr. Auerbach's successful full text, Wilderness Medicine. This is the type of resource that helps to think smart and fast in any number of unusual emergency situations that one might find oneself or others in while back country hiking.
This is an advanced technical text and it is certainly aimed at professionally trained hikers, however, anyone heading into the back country should have more than a passing knowledge of survival in extreme situations.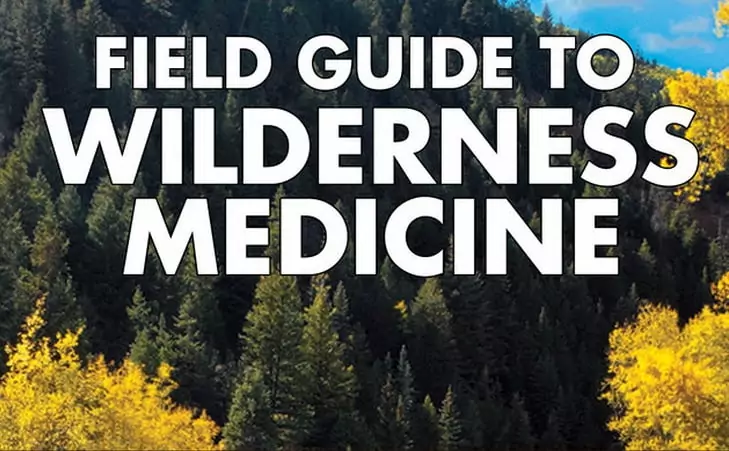 This guide lays out requirements for essential emergency aid supplies, medicines and survival kits and techniques. It covers details of clinical presentations for injuries and possible treatments in emergency situations. It also contains line drawings and some color plates detailing poisonous plants, fungi, insects, spiders, snakes for full identification and also how any poisoning manifests on your skin.
The format is simple and easy to follow under headings such as "Signs and Symptoms" followed by suggesting treatments in step by step explanations, bulleted layouts and easy to access text boxes. Online access also has further guidance with files for downloading as well as leads to expert consultants.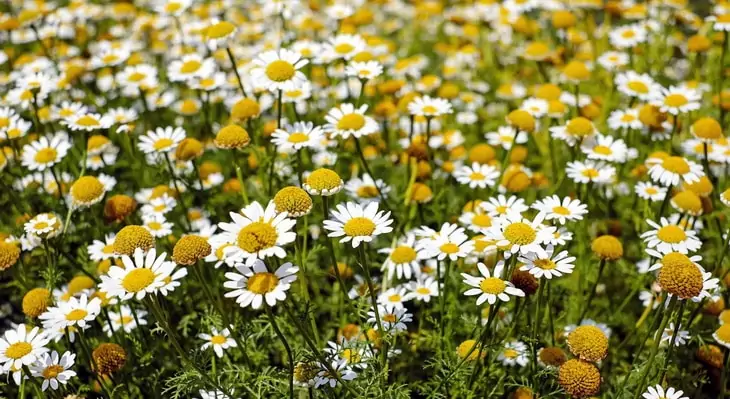 There are chapters concerning feet issues and care, improvisation of materials, high altitude medicine, humanitarian relief and disaster medicine for different cultural situations. It also covers other outback adventures like kayaking and other adventure sports.
Be Inspired – Hike all over the World
Fifty Places to Hike Before You Die: Outdoor Experts Share the World's Greatest Destinations by Chris Santella
Publisher – Stewart, Tabori and Chang
Year – 2010
This is the type of coffee table book that will get you out of your living room regularly, either by dreaming or planning hikes for real. Fifty Places to Hike Before You Die is part of the Fifty Places series and combines experience from many experienced expert expedition leaders like Chris Santella and others. Some trails and hikes are leisurely strolls such along Italy's Amalfi coast where you can stop for a coffee and a chat while others require true grit and determination like Tibet's multi week Kangshung Valley Trek or Bhutan's Lunana Snowman Trek.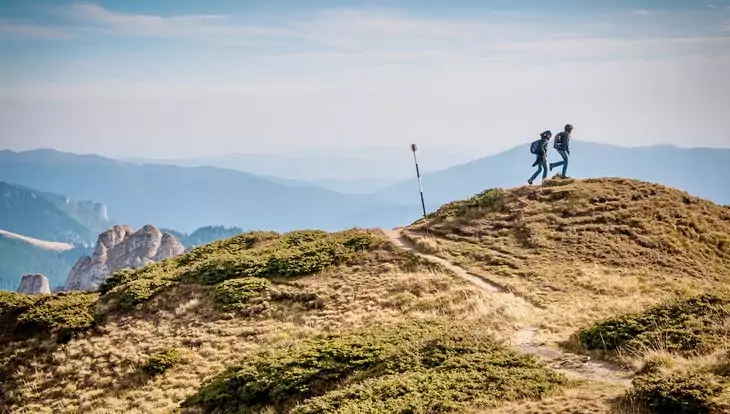 There is something for everyone in more than a few of the book's fifty chapters. This book imparts some feeling for the cultures each hike passes through, like the Nakesando Trail in Japan or the hiking through the highlands of Rwanda to see mountain gorillas. Other readers have completed some of the hikes and found their experience matches that laid out in the book which backs up its authenticity. Whether you choose to do some of the hikes as part of an organized group or on your own will be up to you, however, this book will give you good ideas where to start and how to proceed.
For the best hiking places in the world, see our reviews to guide you on your next adventure.
Travelled Far: A Collection of Hiking Adventures by Mr Keith Foskett
Publisher – CreateSpace
Year – 2018
This book is based on Foskett's award winning blog about his experiences and observations from hiking all over the world. He follows a less conventional lifestyle where his focus is the outdoors and thru-hiking. This has led to adventures along the Spanish El Camino de Santiago, the Appalachian, and the Pacific Crest trails in the United States of America.
He imbues his stories with local tales, history, knowledge of nature and subtle humor as he takes down more than the garden path into anything from quiet country strolls in his native English South Downs to wilderness expeditions in New Mexico. As he follows his unconventional chosen path of wandering, he shares his dreams and passions in a clear positive narrative.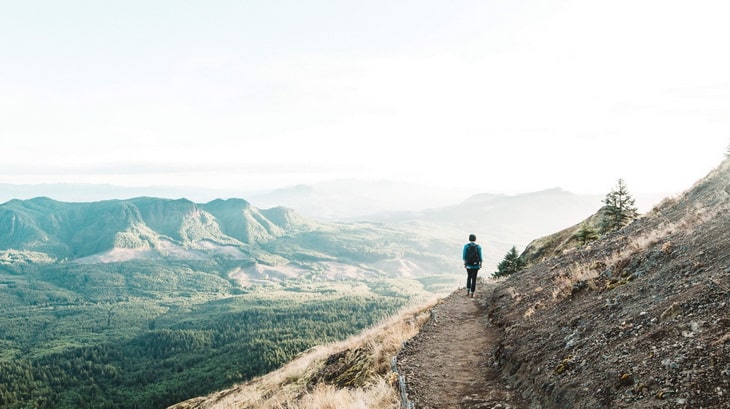 Reading this book will inspire you to not only make special journeys into the wilderness but also into yourself. Two other books have been shortlisted for 'Book of the Year' by The Great Outdoors magazine and his blog was winner by popular vote of the 'Blog of the Year' by the Go Outdoors group.
Inca Trail, Cusco & Machu Picchu by Alexander Der Stewart
Publisher – Trailblazer Publications
Year – 2013
This is a definitive guide for those wanting to explore Machu Picchu as well as other hikes in the Inca region of Peru. It includes valuable current information for the area, including detailed hiking maps that indicate walking times, gradients, interesting places to explore as well as town maps. There are also accommodation guides and advice concerning how to get around.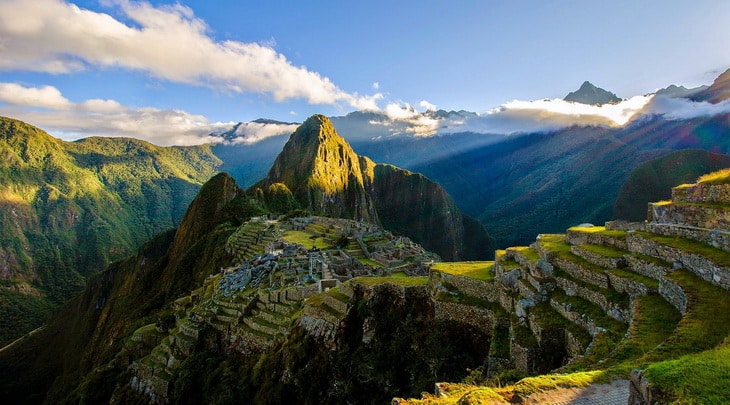 The Inca trails were "lost" in the South American jungle until Hiram Bingham came across Machu Picchu a century ago. Now the most famous ruin built by the Inca civilizations is possibly the most renowned in South America with many iconic photos taken of the ancient city perching on a steep sided mountain top in Peru.  The ultimate way to reach the city is as the Inca did by foot along the Inca Trail.
Camino de Santiago – Practical Preparation and Background by Gerald Kelly
Publisher – CreateSpace
Year – 2012
If  Coehlo's The Pilgrimage has intrigued you enough to consider walking the Camino de Santiago this is more the "How to" book. It is written by Kelly, an experienced hiker and maker of pilgrimages so his advice will give you the confidence to set well prepared for the journey.
Each section is easily bookmarked covering aspects in simple style such as what to pack, which equipment is needed, and what clothing and footwear to wear. Another section covers health and safety en route and what facilities to expect and how to access them in Spain.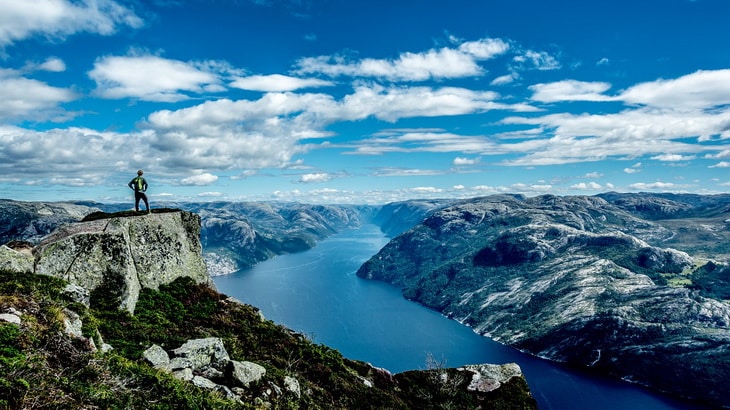 Because the route is now so popular, this book will set out what to expect along the trail, what the accommodation is like, what foods you can expect and the assistance you might get from locals along the way.
This book also explains some history of the route and the area and how the Camino de Santiago has regained popularity with pilgrims and hikers to the point where thousands of people hike it every year.
Hiking can Become a Personal Journey
A Walk in the Woods: Rediscovering America on the Appalachian Trail By Bill Bryson
Publisher – Anchor
Year – 2006
The Appalachian Trail in the United States of America covers from Georgia to Maine, including some of the most spectacular terrain that the United States has to offer featuring awe inspiring mountains, vast forests and pristine lakes. It has inspired many to follow its meandering path and Bryson's personal style adds another dimension to the many books written about the Appalachian Trial.
Like his other extremely successful books, Bryson mixes fact, with entertainment in a uniquely interesting way so that you learn and laugh, often at the same time. History and ecology are far from boring statistics and you feel you already know how exhilarating it must be to walk the trail.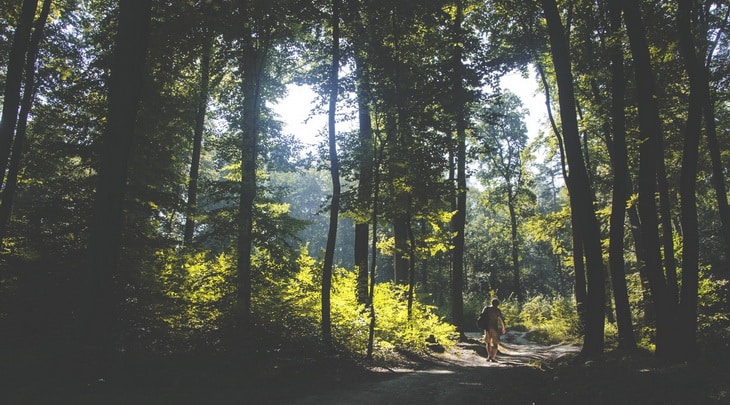 Bryson is no fitness fanatic when he starts the trial with a slightly jaded old college buddy Katz, intending to complete the 2,700 mile journey together. They start one day in Georgia and head north towards Maine. Along the way they meet characters, learn about the trail's history and form a memoir in the storytelling. What better way to see his native country after 20 years in the Unites Kingdom.
One reviewer describes Bryson as "very witty… but he's also very knowledgeable". You can be assured he researches thoroughly which makes this book as much a guide as well as an entertaining read. If you never actually walk the Appalachian Trail (AT as it is affectionately called) you will have spent a good few hours being well entertained and learnt a lot about the US outdoors.
Grandma Gatewood's Walk: The Inspiring Story of the Woman Who Saved the Appalachian Trail by Ben Montgomery
Publisher – Chicago Review Press
Year – 2014
While this is another book on the Appalachian Trail, the subject and view are completely different. Grandma Gatewood, as she was known, was the first woman to walk to entire length of the trail and the first person to walk it twice, then three times. Her achievements meant she became something of a celebrity with consequent television appearances and articles in Sports Illustrated.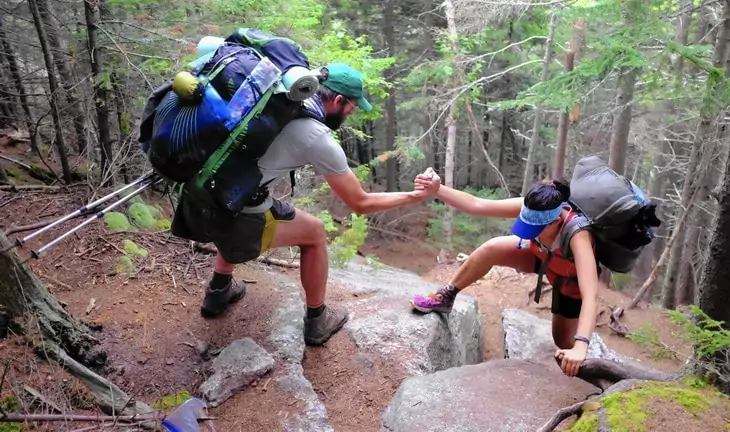 Along with this fame, came the focus on the Appalachian Trail itself with the result that public services paid attention to her criticisms and reports on dilapidated sections of the trail and repairs were made. What was rapidly becoming a lost track, regained interest and Grandma Gatewood is credited with its current revival as a famed hiking trail.
As a story, it will inspire you to dream and make goals at any stage or age of your life.
Wild: From Lost to Found on the Pacific Crest Trail by Cheryl Strayed
Publisher – Vintage Books
Year – 2013
Wild: From Lost to Found on the Pacific Crest Trail is more than a hiking book. It also records the events and feelings of Strayed, the author as walks and heals her life along the Pacific Crest Trail. Her personal life has disintegrated through grief after the death of her mother and she embarks on the trail alone, unprepared and with nothing but determination to make it.
One might think of this as a "How Not To" book but succeed anyway. This is more about how journeys and hikes can do more than show you beautiful scenery and give you a sense of accomplishment. Spending time with nature and learning from the kindness of people along the, will do more than stimulate your senses, they have the power to heal your soul.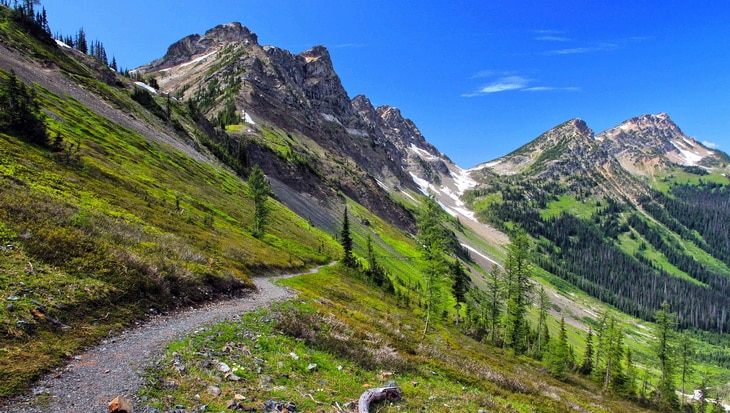 The Pacific Crest Trail stretches along the western side of the United States of America from Washington State, through Oregon to southern California. The complete trail is over 1,100 miles in length. I wouldn't recommend one follows a Strayed's method, however, it is a book to enjoy for her triumph over inner adversity and will inspire many to enjoy the outdoors.
Most other reviewers enjoyed Strayed's candor and writing style while a few found her to be too much of a drama queen who bought much of her pain on herself.
The Pilgrimage by Paulo Coelho
Publisher – HarperOne
Year – 2008
This is not a "How to", hiking book either, by any stretch of the imagination, but for me and others it is a book that inspires journeys throughout the world. And each journey and hike, is a personal odyssey with its own fears and trials to be overcome.
The story is set along the real Camino de Santiago which the following book I list will give details about. The Pilgrim is written as Coehlo's experience as he walks on his personal pilgrimage along the trial. The narrative veers from actual physical to the ethereal along his journey which some readers may enjoy, others will dislike, but it will always be intriguing.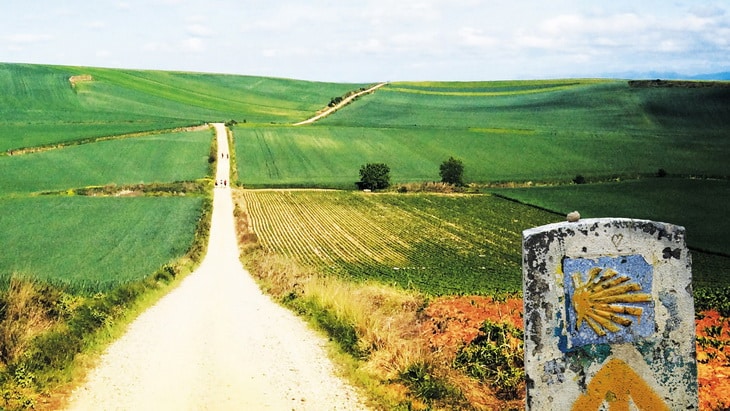 Coehlo manages to show how the ordinary reveals the extraordinary in the simple life of ordinary people. How we can all step outside our comfort zones and surprise ourselves with achievements we only thought possible in others.
Be Inspired, Dream, Plan, Do
That is a small selection of the books available to you so that you can be inspired, daydream, make a plan and go do it. There are many actual guide books readily available for individual trails, for particular areas and for different countries in the world. Pick any of the latter and follow your dreams to the end of which ever trial you choose.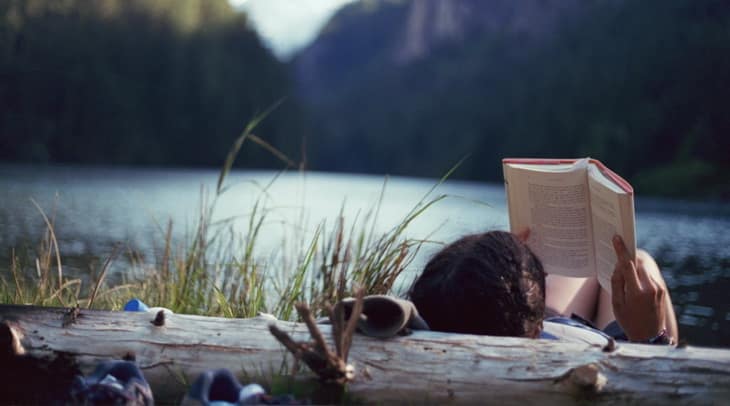 Feel free to add any of your favorite books in the comments section below or make a review for others.