Most hiking boots are designed to take muddy, rough trails in stride. However, that does not mean it is a good idea to hurl your dirty buddies in the storage room and disregard them. There is definitely mud on the padded sole and dust on the mouth.
Do you abandon it or go for an intense wash? No, only clean boots are great boots. Clean them properly and you will surely enjoy numerous years on the trail together.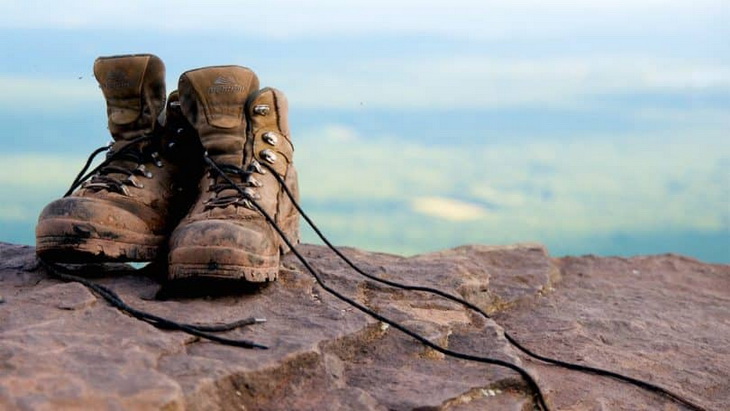 In case you are excessively stressed up after a hiking trip, then clean them the next day. Here is all you have to know about how to wash hiking boots.
When is Your Boot Dirty?
When newly bought, your boot is in a great condition. Implying that you won't need to do any kind of treatment to, or washing off, your boot, particularly if it features the GORETEX membrane inside it. As long as you make use of the appropriate break-in process, you don't have to worry. However, once you venture in your first hiking trip with your boots, and they are filled with mud, campfire ashes, residual creek or fall leaves, ensure that you clean them.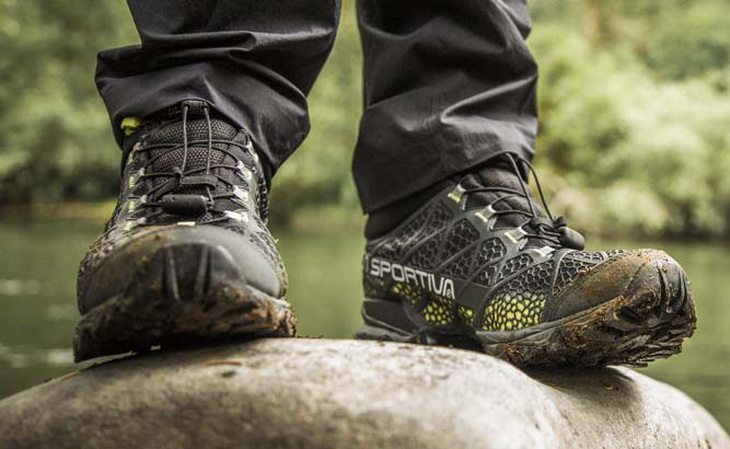 Regardless of even if the boots are not that dusty or dirty, it doesn't make a difference. Every step you take on a hike attract sand, dust or dirt inching in. Any kind of debris in your boot, that goes unchecked, prompts severe wear and tear. So, you need to promote the lifespan of your hiking boot by washing or cleaning it before and after hiking. Try not to sweat it in case you are stressed out after a hike. A proper clean can hardly wait a day or two, inasmuch as you use the right washing directions.
Why Are Hiking Boots Always Smelling?
Occasionally, it is the best hiking boots that turn out to be the most stinky. This is due to the fact that boots that are waterproof imply that they are not capable of allowing as much air to enter into it since they cannot breathe. That implies that all the grime and sweat from your feet is caught inside the boot and it absorbs those smells. It is pretty much tempting to believe, however, there is no assurance that men's boots are innately smellier.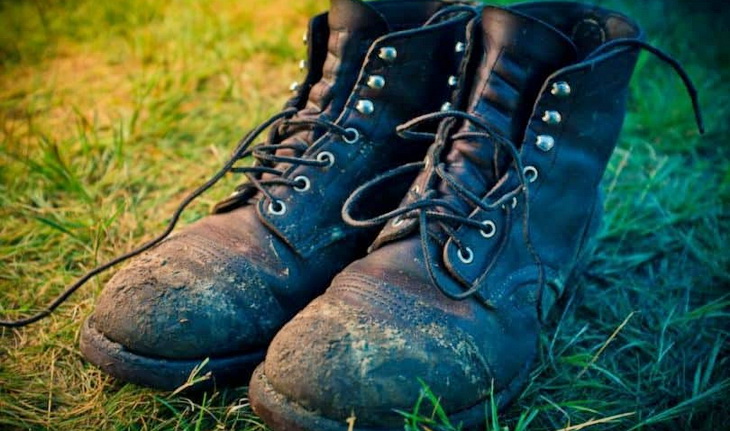 The fact of the matter is presumably that everybody's feet are similarly smelly when trapped up in a confined space and drowning in their own sweat coming out from the leg. This is a typical observation, however, and it might have some premise, in that it was customarily men's, heavy leather and waterproof style hiking boots, while women generally selected a lightweight style of boot. Hiking boots nowadays are usually built with synthetic materials. However, the majority of the boots can give some level of waterproof insulation while also utilizing a breathable textile.
Cleaning or Washing
Whether you are a beginner or an expert, when it comes to hiking, your boots are your most essential gear. They shield your feet from the trail and also keep your feet dry. In the long run, those pleasant, new boots will wind up canvassed in mud. To extend the lifespan of your boots, intermittent cleaning is necessary. Regardless of whether the boots are leather or fabric made, the cleaning process is generally simple. Your boots, feet, and pocketbook will be happy, as your clean, without mud boots, continue trekking for miles.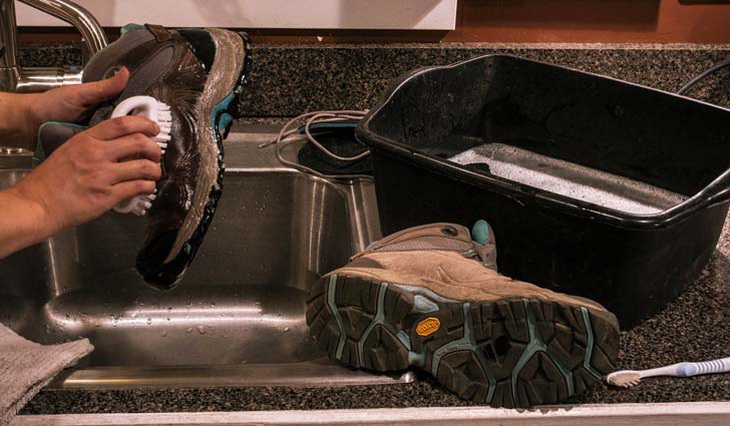 While most footwear, in the long run, wears out, you can enhance the lifespan of your hiking boots with adequate care and maintenance, particularly higher caliber boots. Most hikers spend a good amount of money for a great pair of boots, so it bodes well to extend their lifespan and to make sure that they stay comfortable, resistant, waterproof and supporting. Maintaining hiking boots is a general activity that starts with breaking-in first, and after that needs care both before and after hiking. Here are some important things needed when cleaning hiking boots:
Water
Cloth
Mild dish detergent
Non-detergent soap
Toothbrush
Leather conditioner
Dryer sheet
Boot Care Guidelines Before Hiking: Breaking-In
When you first buy your hiking boots, it is quite imperative to put them on around the house together with your hiking socks until you are completely sure they are the appropriate fit for you. Putting them on at home gives you the chance to spend some time in them, just in case you have to go down or up a size before venturing on your trip
It is also necessary to break-in your boots by going for some short strolls on hiking terrains. This will definitely help mollify the leather to enhance solace and help prevent any form of friction when you wear your hiking boots for a long mile hike. How rapidly a boot takes to break-in depends solely on the sole and an upper unit combination. Stiffer sole and units give much stability and insulation, but take more time for your feet to adapt to it. Here's an article on how to break in your hiking boots, do read it.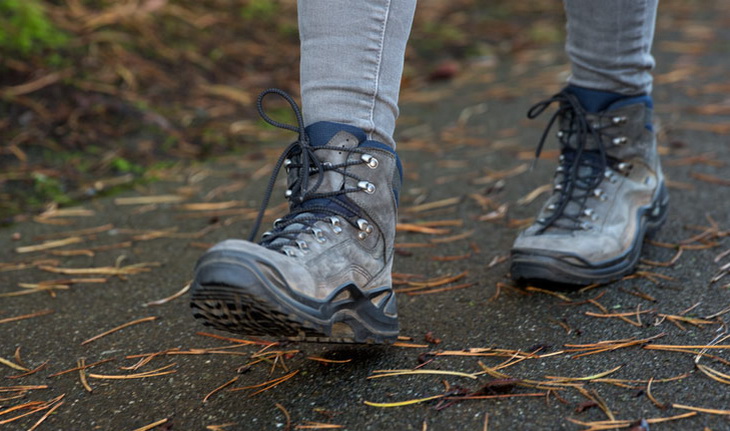 Breaking-in your hiking boots is an important approach that most people commit the error of skipping. This approach conforms the boots to the shape and size of your feet, setting them up for more drawn out stretch when hiking. Keep in mind however that a comfortable fit is important before trying to break-in. While shape will conform, breaking-in your hiking boots won't settle issues with fit. Go for a cozy yet comfortable fit on your feet before breaking-in.
Most people do say that there are faster breaking-in processes, but none of them are sufficiently dependable unlike the one stated above.
Of course, setting aside the time to break-in your hiking boots is pretty much worth it instead of hurrying it and regretting it when used. Whether your boots are waterproof or not, it is quite essential to give new hiking boots a water repellent treatment before venturing on a hiking trip with them on, so as to help extend the lifespan and performance of the boot.
Boot Care Guidelines During Hiking
When you are hiking, it is quite essential to clean your hiking boots by the day's end so as to dispose of dried mud, which is able to absorb the moisture content from leather, and also dirt and grit, which can cause damage to your boots if they get straight into the seams.
In order to give your hiking boots a great clean, first, let muddy and wet boots dry naturally. Ensure that you don't expose them excessively to the sun or dry them by a fire because this will bring about any leather or suede to shrivel and harden up and possibly peel far from the sole unit of the boot, and can likewise affect the glues utilized in some footwear.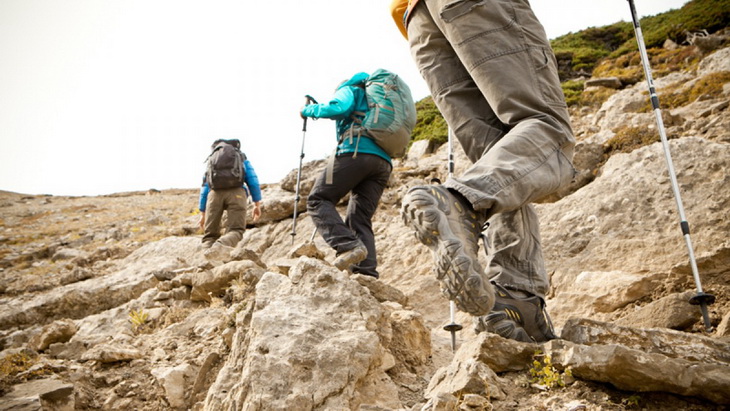 After that, brush away dirt or bang the two pairs together so as to dust off the dirt. If your hiking boots are greatly clogged, take out the boot laces to enhance drying on the inside and the tongue, so as to avoid odor. It is likewise a great idea to evacuate the insoles by the day's end to give them a chance to dry out as well, which will help avert the growth of some smell-causing microorganisms. Sunlight is an awesome deodorizer for boot insoles.
Boot Care Guidelines After Hiking
The slightest and quickest attempt you can do for your hiking boots is to wipe off dust and dirt whenever you take off the boot. Give the hiking boot a waterproof treatment in order for your feet stay dry and comfortable as long as you want it to be. If you are the real owner of boots made with full-grain leather, remember to moisturize the leather after every usage. Ensure to always check your boots for spots and stains and make use of some dish cleanser, a sodden tissue paper to clean them before you put them away.
The majority of us do not think about this, yet you likewise need to break-in the hiking boots before cleaning them so as to ensure that the shape is in place. Following these easy approaches implies that you care for your boots and you want them to last longer. As it was quite difficult to locate the best fit, it should not be that hard to properly maintain and care for them. You would prefer not to do that over again at any point in time, right?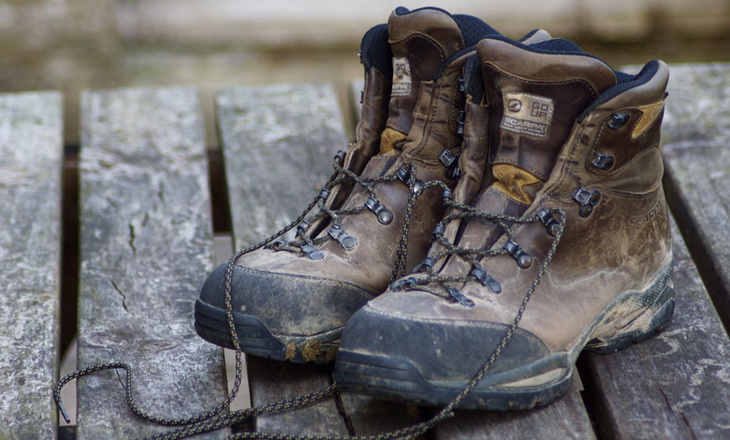 After completing a major hiking trip and when your hiking boots are now messy, give them a good clean. Removing the boot laces to start with, brush them clean and after that utilize a cleaner to evacuate any installed contaminants, for example, oils and dirt. Utilize a soft brush for the upper layer and a hard brush for the sole unit. Once more, let your hiking boots dry naturally and take it far from the direct sun. You can prevent odor residue by washing the inside of the hiking boot with lukewarm water together with a small measure of washing detergent, but keep away from soapy suds, because it will affect the breathability, and glues of any waterproof liner inside the hiking boot.
It is a decent idea to always check the state of your boots in case of any wear and tear, instead of checking just before your next hiking trip. If you take note that the leather or suede is looking dry or getting to be scratched, make use of a conditioner to keep up the suppleness of the leather so as to avoid cracking. Keep in mind to condition the boot sparingly, as excessive conditioning can be a hindrance to the long lifespan of your hiking boot. After many wears, you may want to waterproof your hiking boots again on the off chance that you have seen water beginning to sink into the outside layer instead of rapidly beading off. If you often wear your hiking boots in wet climate conditions, you may have to apply a water-repellent treatment many times each year.
Reproofing Your Hiking Boots
If you are considering that just water and brush method is not doing well, it is an ideal time to properly wash your hiking boots. Get a cleaner that fits the material then follow the guidelines so as to give the hiking boots an intensive cleaning. However, cleaners are ideally utilized only when there is seeable debris and dirt that a brush cannot wash off. This avoids overuse and saves money.
If you have discovered that water droplets are not taking a form on the material as they always do, it could imply that they are definitely entering into the material. Now you will need to consider utilizing a water-proofer to take the lining back to its normal brilliance. Before using a water-proofer, ensure that the hiking boots are entirely clean with a good cleaning product. When prepared, follow the directions on your waterproofing item intently. For more information on how to waterproof your boots, see our article on this topic.
The waterproofing process of hiking boots will differ contingent upon their material. Hiking boots are required to be clean before using a waterproofing treatment and new hiking boots should be dealt with before putting them on outdoors; however, numerous treatment directions recommend that you break-in boots so as to ensure that they fit the feet and to loosen the leather before using the treatment.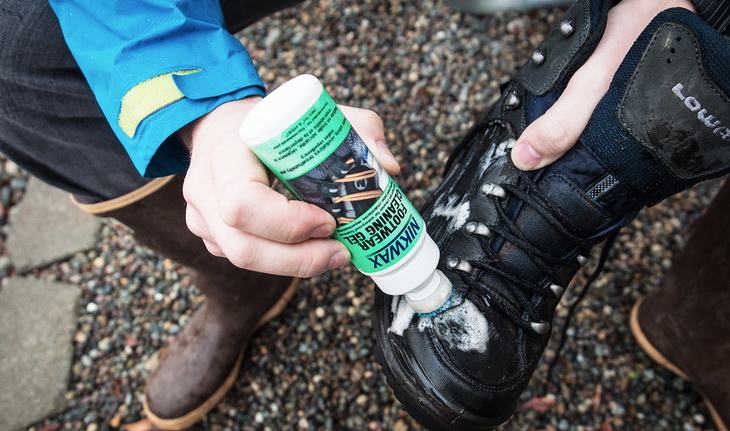 Waterproofing solutions are in two forms i.e. wax-based and silicone-based items, which can be in non-water-based or water based forms. Non-water based waterproofing solution are always used to dry hiking boots. While many water-based liquids or sprays are used on to damp hiking boots, and as the boot dries up, the leather ingests the waterproofing solution. Reproofing your hiking boot is a phenomenal approach to prolong their utilization and can actually add to the life expectancy of your most loved boots. It is likewise conceivable to condition leather boots so as to keep up the leather and keep them great.
Keep in mind however that nothing keeps going forever and eventually reproofing may not work well also. So it is best to proceed onward and get yourself another pair of hiking boots. Contact your producer or place of procurement for some information on waterproofing items for your hiking boots. And finally, after performing that waterproofing process, enable leather boots to dry up at room temperature since setting them close to direct heat will destroy the leather and debilitate glue.
Hiking Boot Drying and Storage Guidelines
Almost all hiking boots, if not all, are built with leather. The leather is sensitive, particularly with regards to heat and moisture. Excessive moisture means that your boots are soaked and insufficient prompts to cracks on the boots. At the point when your boots are immersed in water, the shape may twist while drying. So as to be erring on the side of caution, it is ideal to buy waterproof hiking boots.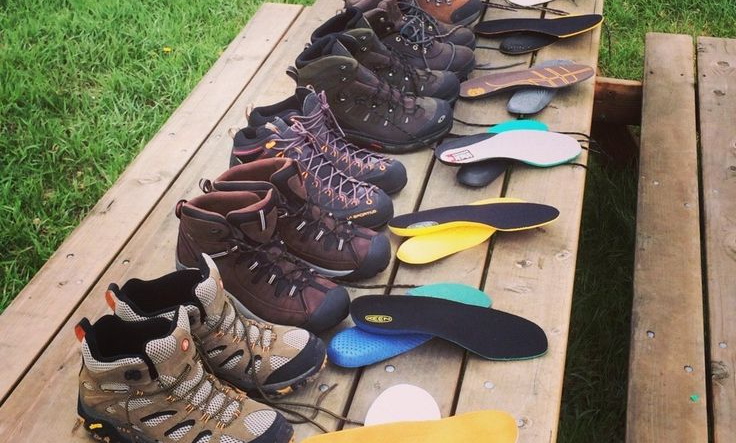 Almost all hiking boots are pre-waterproofed these days, yet this waterproofing solution keeps going for only a couple of months. Utilize a leather conditioner to keep your hiking boots saturated and they may be like chemical sprays, creams, oil. You may never try too hard with the leather conditioner! Do not abandon your boots, especially leather-made under the direct sunlight because they dry too quickly and crack. Here are some additional drying and storage tips:
Remove the insoles and air-dry them separately from the hiking boots.
Dry the boots at normal room temperature with low humidity.
Never utilize a heat source (campfire, fireplace, wood stove, heater, radiator and so on.). High heat debilitates glues and rashly ages the leather.
For speedier drying, make use of a fan.
You can likewise load newspapers inside the boots for speed drying; whenever it is damp, change the paper.
Keep boots in the area where temperatures are steady and normal. Never store your boots in garages, attics, auto trunks or any soggy, unventilated or hot place.
If your boots need mending, read our topic on how to repair leather hiking boots to be prepared for anything.
 Concluding thought on this topic
If you properly maintain and take care of your boots, not only would you be able to guarantee that your favorite hiking boots last for a long time but they will likewise keep your feet dry when hiking. This implies that you can enjoy your hiking adventure on wet as well as muddy ways this autumn period and directly through the winter as well. Always remove dirt particles with a damp fabric before keeping the boots. If the water droplet shifts off your boots, they are waterproof so you, therefore, needn't worry about waterproofing them.
You need to pay special attention to your hiking boots and utilize conditioners and moisturizers on them daily. Check the dirt on the boots and wash them with some dish cleanser and a sodden paper towel. And finally, keep your boots away from direct heat. Regardless of the extent at which you want to have them nearby. Hiking is a continual learning experience and definitely, there are some other tricks and tips that one can venture in to accelerate the drying process of hiking boots.
For the best stylish hiking boots, click on the link to read our article on this useful topic.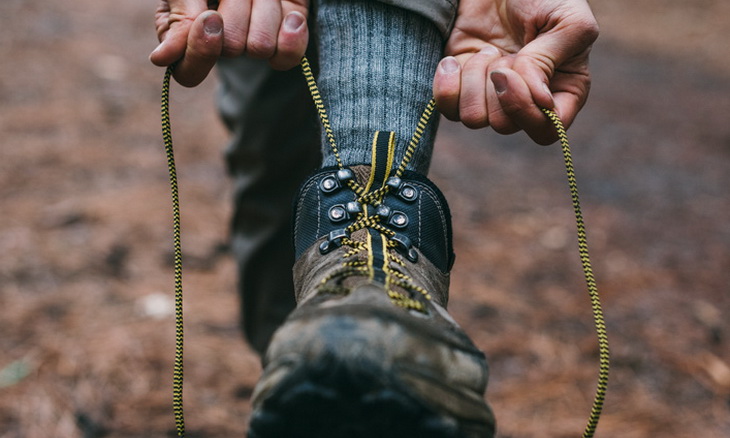 Do you have some other suggestions or recommendations to help wash and dry hiking boots faster? Kindly do share them by leaving a comment below.