Deciding on the best cooking stove for your wilderness trips can be somewhat confusing as there are many options available that have different features and use different sources for fuel. However, if you require a very efficient, fast system that melts snow or boils water almost at the drop of a hat, you would be very hard pushed to go past the MSR Reactor Stove System.
In the words of the manufacturer, the Reactor "combines high-performance cookware with innovative design, making it the quickest, most efficient stove system MSR has ever made". Considering the reputation of the manufacturer, for producing other high-quality outdoor equipment, that is a high recommendation, indeed. To back up their words, they include a lifetime warranty on their product which is produced in Seattle, United States.
Product Specifications: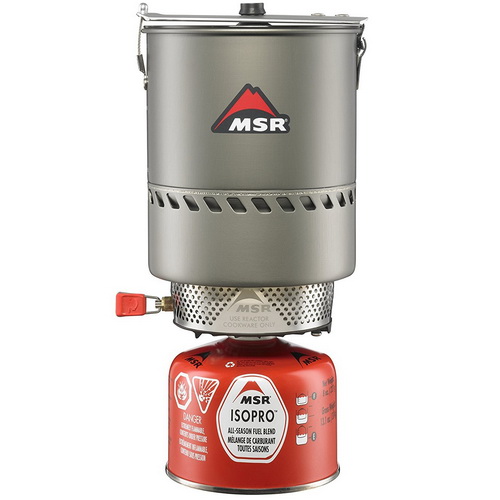 Integrated System: State-of-the-art stove and high-efficiency cookware are combined into a compact, self-contained and easy-to-use system.
Unrivaled Boil Time: boiling .5 liter of water in just 1.5 minutes.
Maximum Efficiency: Patent-pending radiant burner, heat exchanger and internal pressure regulator produce best-in-class, fuel-sipping efficiency in all conditions.

Made in the USA.
In this article, we will discuss what makes a Reactor stove unique and consider various MSR model reviews to discover why there is nothing that will beat the MSR for rapid heat production in the outdoors.
Review
The Reactor is the first canister fuel stove engineered to utilize maximum benefits of radiant burning for use in outdoor and alpine regions. This new technology cranks out heat rapidly and keeps constant pressure for optimal fuel regulation and consumption.
This combines high-efficiency heating in one very compact, simple-to-use-system. New generation technology takes on heating of the liquids and cooking one pot meals with speed, efficiency, and convenience in the outdoors to a new level. Read on to check out some essential features of this cooking stove.
Packaging
The stove is stuffed in a compact 6 x 6 x 7.5 inch box. With a weight of 1 lbs. 3 oz. ounces, the main Reactor stove accompanies a 1.7-liter pot, a top and a small sponge that is helpful for drying the pot before packing the stove in it and cushioning the stove amid storage. The stove utilizes IsoPro fuel canisters that have a weight of 8 ounces each. The entire package is compact and elegant.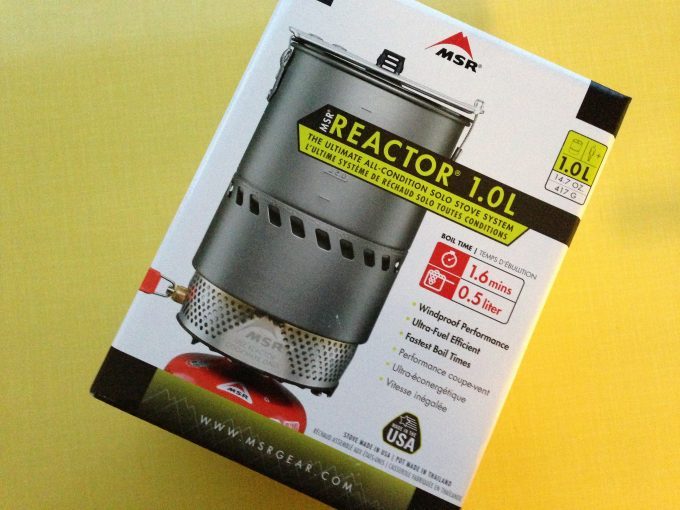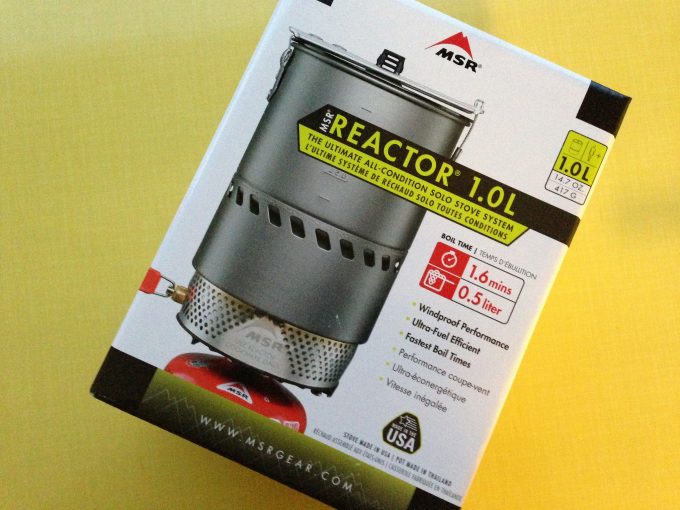 The reactor 1.7L is pretty large, yet at the same time packs well. It has a weight of 530g when stowed which is blundering on the weighty side. While some people incline towards functionality compared rather than an ultra-light gram, most people will concur that the reliability, fast boiling, and fuel efficiency, are worth it, regardless of the weight or size. The cooking stove was packed, assembled and unpacked and generally dealt with as it would have been amid an extended wilderness adventure.
Design and Durability
In the case of the Reactor, an extremely lightweight yet durable disc of "Fecralloy" is used. To manufacture the special discs used in Reactors, an open cell foam is immersed in a slurry of Fecralloy and left to solidify into shape. This is then baked at a high enough temperature to burn off the foam leaving a rigid open cell structured alloy material – Fecralloy. Discs for the Reactor are then cut into shape for the special burners called Burner Screens.
The pot is durable and strong—due to its sturdy, wide stance and is able to resist general mishandle like being full at the base of a loaded backpack, kicked around stones or rocks and flung off the burner a couple times. Even if while using and you notice that the handle fell off, you can take it and quickly snap it. Amazing! The Reactor's stove unit, which screws into the stove canister, features an aluminum mesh within the outside edge that is dentable and flimsy.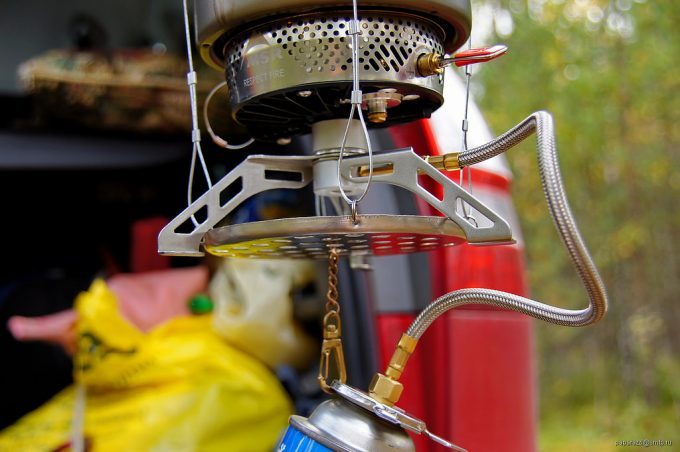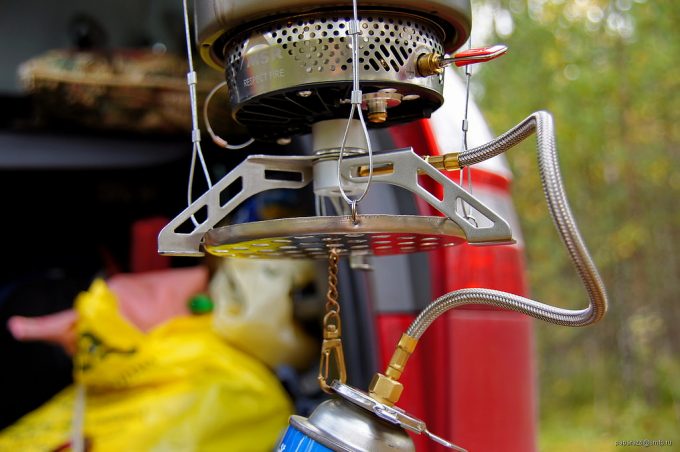 This combination of flame and screen heat produces both radiant and convection heat. Radiant energy transfers from one material to another without changing the ambient air temperature. Convective heat also plays a part of the Reactor system which is where the heat is transferred via hot air. These two modes of heat transfer, utilizing convection and radiant heat, produce such efficiency that a liter of water boils in approximately three minutes. That is pretty extraordinary!
Fuel and Efficiency
Not only is the state-of-the-art Reactor stove very wind resistant, internal regulation of fuel pressure creates a consistent flame in all temperatures and excellent performance throughout the life of the fuel canister for greater energy efficiency. The MSR® Reactor is not sold with a fuel canister, but these are relatively easy to purchase from most outdoor stores throughout the world.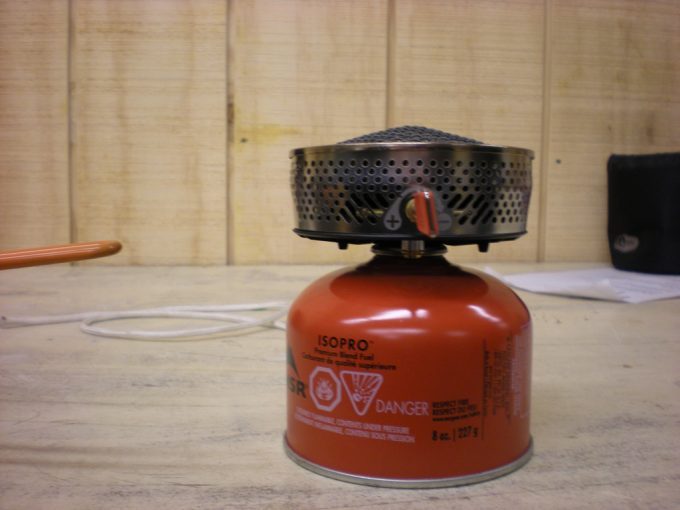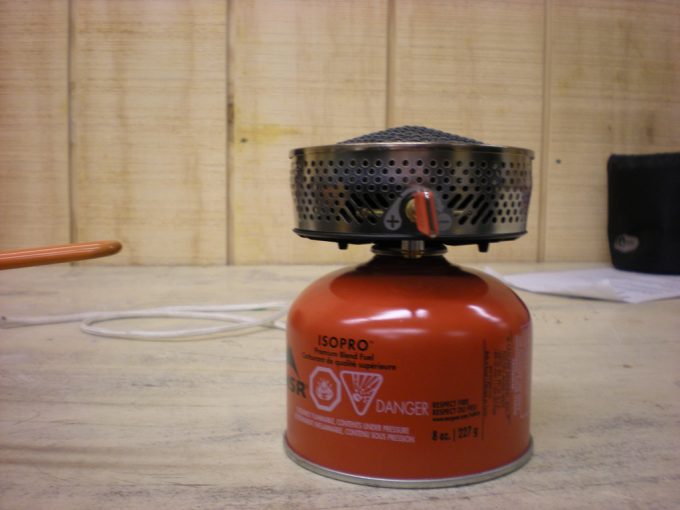 Reactor stoves can only be attached by appropriately threaded, self-sealing canisters. It is recommended you use an MSR IsoPro Isobutane-propane gas canister where possible. MSR recommend using a blend of 80% Isobutane (with the purest Isobutane – 5% or less n-butane) and 20% propane.
This makes for a cleaner burning fuel that helps to maintain higher internal pressure, which is more far more reliable throughout the life of the canister and gives superior performance at higher elevations or in colder weather. Other brands often use lesser quality gasses and a 70:30 blend Isobutane: propane which will reduce the performance of any gas stove. The fuel is also very clean burning so there are no nasty smudge marks left to clean up on cookware.
Capacity
The pot is billed to be a 1.0L pot, and if you completely fill the pot, obviously you should be able to put a liter in it. However, MSR suggests that you put just 0.5L in the pot at once. What? Only half of the pot's capacity? What gives? Indeed, the Reactor is a standout amongst the most powerful stove available for backpacking.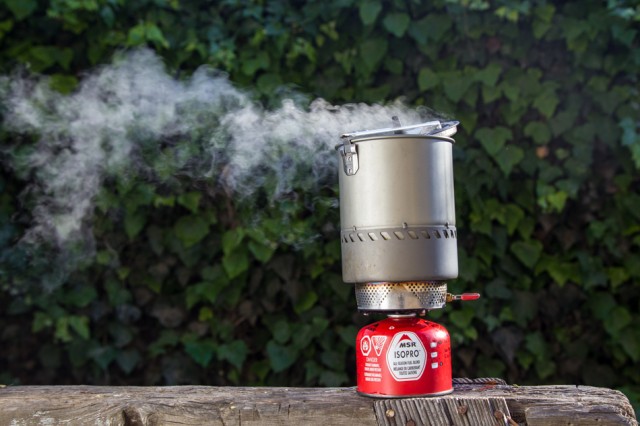 You can get a fast boil, a boil that could reach the brim of the pot in no time, and displays an undeniable scalding danger. The weight of the stove canister could project through the rooftop. Your stove could erupt or carry on in sudden, risky ways. Not something you do want to risk.
Nonetheless, a cautious user, a user who is able to keep the stove turned down always and is able to watch the pot properly, could effortlessly boil 0.75L at any given moment or perhaps 0.8L. But, in the event that you boil above 0.5L at once, you are conflicting with the manufacturer's suggestions and you do as such at your own risk. The outcome of a bubble over could be very serious if your canister ends up plainly overheated. Be careful!
Ease of Assembling and Using
Setting up the unit is super simple. You have only the stove, the pot and a suitable gas canister to assemble and the MSR Reactor Stove system is undoubtedly a pocket rocket when it comes to this stove's ability to heat water and liquids rapidly, thereby effectively. It is second to none when it comes to boiling water or melting snow. Within 3 minutes you can be pouring a hot drink or soup, which in a cold outdoor environment could be a life saver.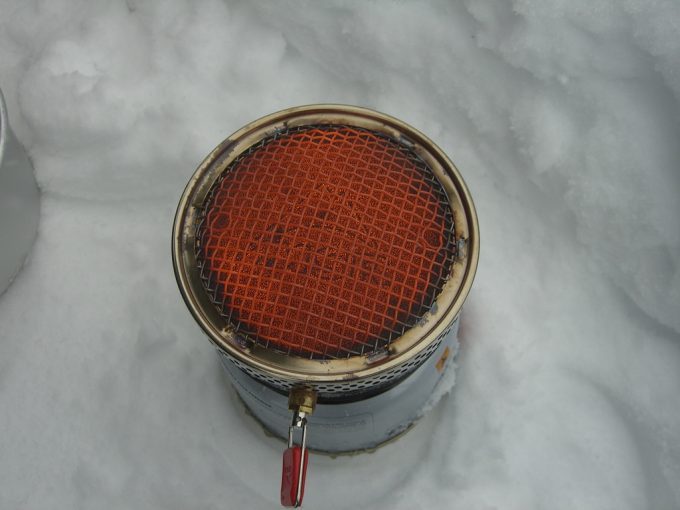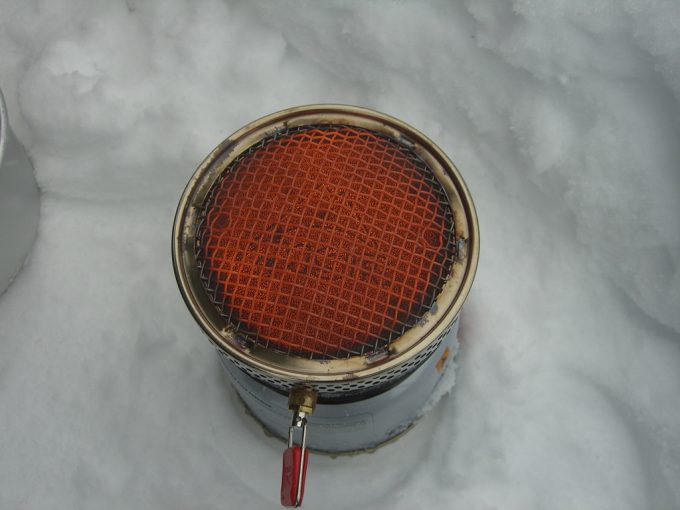 Because of this, super heating efficiency, however, the Reactor is more suitable for heating liquids or one pot meals that contain a fair amount of water. Dehydrated meals that can be reconstituted in their pouches would also be ideal for easy use and clean up. One pot meals are also successful, providing they are water based.
When it comes to meals that require slow simmering, however, the Reactor proves more challenging as the Reactor does not 'do simmer' so well. It is not suitable for any sort of fry up as there is no suitable lower profile pot that fits the burner disc.
Value for Money and Guarantee
The Reactor is costly and retails for approximately $200. Its burner is somewhat larger compared to the Windburner. We believe that the Windburner is a vastly improved value and has great features, particularly in case you're searching for something around 1L size.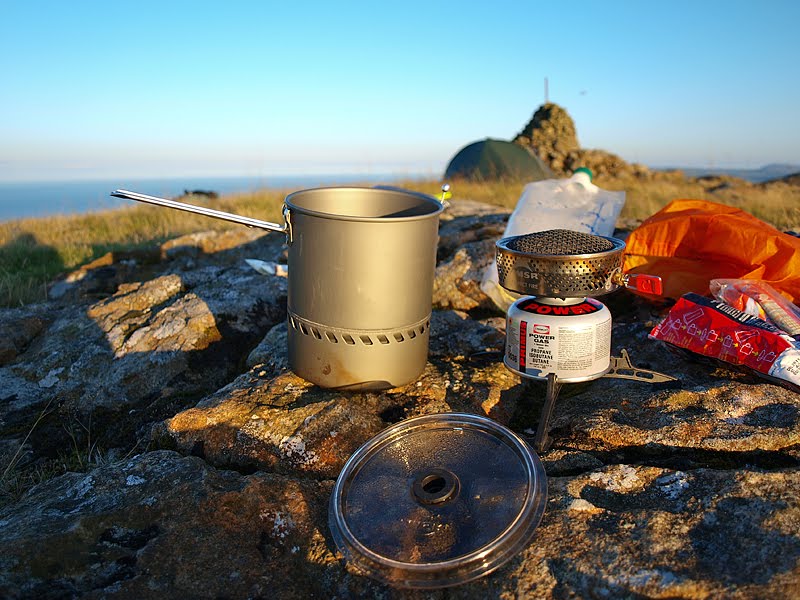 However, at an approximate price of $200, we believe that the MSR Reactor is somewhat costly for the value it gives. However, the extra cost isn't a problem, it is still a great choice if you'd like to enjoy some simmering functionalities in a canister stove. Good incentive for money at approximately $200!
In regards to the guarantee, the product has a limited lifetime producer's guarantee. However, we are certain that the sellers by one means or another have a guarantee for defect items. So in if the cooking stove gets spoilt, you can send it back and get in contact with their customer service. Indeed, even on Amazon, there is a warranty for such defect items.
Similar Products/Competitors
MSR WindBurner Stove System 
The MSR WindBurner Stove System is the similar model or competitor from a similar company.
The WindBurner stove is a compact, multi-purpose incorporated stove and cookware system that features a safe locking pot and individual mug with comfortable 100% primary air ignition, inner weight controller and encased design all join to make the WindBurner stove totally windproof.
It is a new canister stove framework designed around the windproof and hyper fuel-proficient radiant burner that the manufacturers initially produced for The Reactor Stove. Unlike some other conventional hiking stoves, radiant burners do not possess flame jets, which makes the highly resistant to wind in order to enable them to burn hotter and for a longer time on a similar measure of canister fuel.
The WindBurner radiant stove burner has no obvious flame. The radiant burner has a circular inward surface, enclosed by a wire screen, that kind of resembles the surface of the sun when it is being lit and burning gas.
The burner is totally secure and encased by the WindBurner pot while pulling in air via the side ports to empower ignition. Therefore, this makes the WindBurner stove a great one for outdoors and cooking in profoundly exposed campgrounds without common windbreaks.
The MSR WindBurner stove is as packaged as a whole stove system, implying that you can prepare your meal and eat from the cooking pot without needing an extra plate or container. This is an essential distinction when contrasting the WindBoiler with individual stove system and cooking components since you do need to get various parts to recreate its out-of-the-container usefulness.
APG 2618 Cooking System 
The APG 2618 Cooking System uses a similar effective design just like other famous backpacking cooking system available. Intended to catch and center heat, more productive than conventional cooking systems, this cooking stove heats some water to the point of boiling in just two minutes.
The cooking stove's 1L insulated and strong-anodized aluminum cooking container interfaces straightforwardly to the elite burner using heat exchange fins, guaranteeing that less warmth is lost amid the cooking procedure.
An implicit windscreen enables the cooking stove to function adequately even in less ideal conditions. An easy-to-utilize electric igniter makes putting on the burner and using the stove much faster and easier. A neoprene lining covers the cooking container, keeping foods and drinks warm for a long time, after normal heating. A sip-through top further protects the substance of the cooking container and prevents spills.
The defensive plastic base of the container can be expelled for use as a little bowl or measuring gadget. Lightweight and compact, the whole cooking system can be packed inside the cooking glass, lessening the whole 15 Oz cooking stove to just 4.1″ x 7.1″ of stuffed size.
APG makes hiking stoves for numerous outdoors organizations. This cooking stove is a non-exclusive rendition of some other items available on the market. APG Cooking and Rapid Boiling System is a portable stove for backpacking and for all your adventures.
Fire-Maple Star X2FMS Cooking System 
The Fire-Maple Star X2FMS Cooking System gives a much warmer experience of a delicious meal for most outdoor newbies. This cooking system excludes the fuel canister.
The fuel canisters are utilized just to display! The star cooking stove system is designed to be highly efficient when it comes to heating. Embracing heat transfer tech, the productivity will be enhanced over 30%.
Utilized one-of-a-kind base metal butt welding innovation for the body of the pot, and then insulated with Sponge element so as to decrease the loss of heat and shield your hand against burning metal.
Windshield development helps to keep the cooking stove from dying in highly-windy areas. After taking your meal, everything is contained in the cooking pot. What an easy way!
The FMS-X2 features a multi-use pot support which can be good for different cookers. The stabilizer is twofold slid plan, more steady, perfect G2/G3/G5 gas tank. And these are completely free. With the Piezo Ignition, you can light the stove effectively. The fixed lock handle, makes it pretty much easier to hold the pot regardless of whether it is filled with water or not.
It equivalents to a large volume container that can retain standard 230G gas canister. The Stove design settles inside the pot, therefore creating more space for you in your backpack The pot is 8.07″ by 5.23″ in dimension. This cooking stove has a high windproof feature so you don't need to disturb yourself in getting a windscreen. This cooking stove is good for an extended outdoor trip because it Saves fuel and consumes low fuel.
Overview
The greatest performance advantage of the MSR Reactor results from the management and control of airflow. The Reactor's burner pulls the required air through vents situated on both sides of the knob that controls the flame intensity. This ensures that mixing of the fuel, air, and gas, occurs inside the stove area only.
When in place on the stove, the integrated heat exchanger fused to the 1.7-liter pot completely encloses the radiant burner, ensuring maximum protection even in the most extreme winds. With this unique windproof design, this gives the much advantage over any other gas canister stove.
The Reactor even remains light even when the pot is removed because of the widely dispersed consistently protected flame. No other canister stove has that built-in protection and despite requiring extra wind protection, often go out wasting precious gas.  The opposite is true of the Reactor – so much so that windscreens should not be used with the Reactor Stove System.
Pros:
Highly efficient radiant and convection burner system
Simple and easy to ignite
Heats extremely rapidly within 5 – 30 seconds
Boils water in less than 3 minutes
Lightweight
Easy-to-clean pot
Windproof system that requires no wind shelter
BPA-Free see through lid with strainer
Compact one pot storage for the whole cooking system
PackTowl™ included
Fits MSR® IsoPro™ 8oz canister (not included)
Cons:
Heavier than other canister stoves (NB but may require less fuel to be carried)
Higher price point
Designed to only be used with heat exchanger pots
Should only be used in the open air
As you can see the pros far outweigh the cons. We feel that MSR has set the standard for efficiency in outdoor cooking stoves with their Reactor Systems. There are other stoves, utilizing gas canisters or other fuels that may suit other priorities, but when it comes to the ability to light easily, withstand windy conditions, and heat extremely efficiently there is nothing to beat the MSR Reactor Stove System.
The 1.7 Liter Pot System is also special because of the very compact packing arrangement which makes it perfect for solo travelers or small groups of hikers. You have your stove and fuel in one pot – "I give you, gentlemen, the MSR Reactor Stove"!
MSR Reactor
Packaging

Design and Durability

Fuel and Efficiency

Capacity

Ease of Assembling and Using

Value for Money and Guarantee
Summary
We have been able to provide you with a complete review and specifications of the MSR Reactor Stove. There is no stove you'd rather have in windy and wet conditions.
The compactness and lightness of this cooking system are great! Very easy and quick to set up since no windshield required.
This stove is fuel-efficient with faster cooking times, which therefore enable your gas to last for a while. Unlike other stove models, the Rector Stove is the best all-around backpacking canister stove available on the market.
It has a built-in controller that maintains steady boil time functionality down to the last liter of fuel. It's costly, but you are paying for a quick boil, simplicity and steady performance, even in dreadful conditions

Did you use this product? If so, we'd appreciate if you shared your experience with us in the comments section below, where you can also leave questions if you have any and we will do our best to give you an appropriate answer as soon as possible.