How many times the bulky smartphones you had with you to monitor your training annoyed you and slowed you down – instead of giving you good insight in your performance? And are you tired of taking care of your smartphone when you should be able to give your maximum during a climb or a training? In that case picking one of the best athletic watches out there might help!
A good athletic watch will be durable enough and allow you to monitor your workout session, performance, and progress. A modern widget like that also allows you to gain valuable insight into everything that might matter to you, such as the weather forecast or check your various social media activities.
Finding the right athletic watch takes a lot of time and effort – that is why we have come up with this article. We have explored the essential characteristics and created a guide which can help you save your time and make the right decision. We have also added a list of products that might interest you.
Our Top Picks
Things to Consider Before Buying
Nowadays there is a variety of athletic watches on the market and every watch offers many different features in order to ease your activities. Our purpose is to point out the most important characteristics of a good athletic watch and help you with your choice of the right one.
Material
The material is an important consideration before choosing an athletic watch. The material determines how practical the watch is in certain environments. There is also a strong connection between the watch's material and its durability.
The majority of athletes prefer lightweight construction materials, something like plastic. Also, lightweight materials are mostly used for the athletic watch's design – the watch is worn on the wrist a long period of time and its weight is essential.
However, too light materials are not advisable – a compromise between the watch's material and durability must be done considering the fact that the athletic watches are made for sports activities.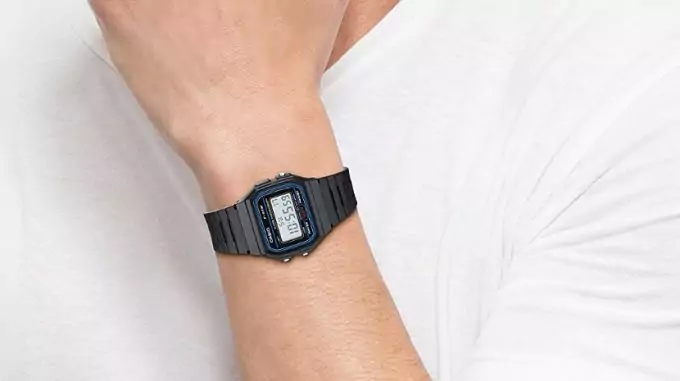 Lightweight but strong materials would be the ideal compromise. The watch is going to take a lot of damage, so you need to look for materials that won't dent or ding.
Water Resistance
No matter if you are a professional athlete or just doing sports for fun, the water resistance of the athletic watch is a must – even for those who never intend to swim with it. Regardless of the training type, you will certainly sweat and this affects the watch. If you are an outdoor athlete, you will certainly run in the rain sometimes. Including these circumstances, a good athletic watch must offer excellent water resistance.
The water resistance is marked with the letters WR or also atm that stands for atmospheres – a measure of water depth. An atmosphere is equal to almost 33-foot tall tube, full of water with the watch at the bottom. The point of this measurement is to demonstrate how much water pressure it would take to get the water past the seals of the watch.
There are also some important water resistance ratings that need to be analyzed. If you need a watch for everyday use 3 atm (100 feet) should be enough. 5 atm (165 feet) allow you to comfortably wear your watch in the shower. If your sport is swimming than the minimum rating you should get is 10 atm (330 feet), but if you are a diving lover and spend more time on open water, the ideal rating would be 20 atm (660 feet).
Battery Life
The battery of the athletic watch has to stand up to your training or activity. Most basic sports watches have long lasting batteries, but a good athletic watch has a battery life of 5 to 12 hours.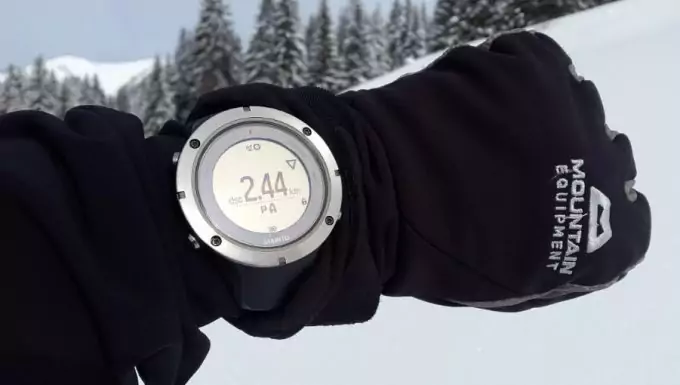 However, there are also sports watches with a battery life of more than 40 hours. The more certain features the watch has, such as heart rate monitors and sensors, the faster the battery life depletes. Anyhow, the batteries are researchable and can be easily replaced.
Heart Rate Monitoring
In order to make sure that you are doing your training right, the athletic watch should give you the opportunity to track down your heart rate. It will also help you to improve the performance and keep your heart rate above the minimum.
Currently, there are two types of heart rate monitors: monitors with chest strap and with a touch sensor. The chest strap watches transmit the heart rate continuously to the watch and are more often used by endurance athletes and runners.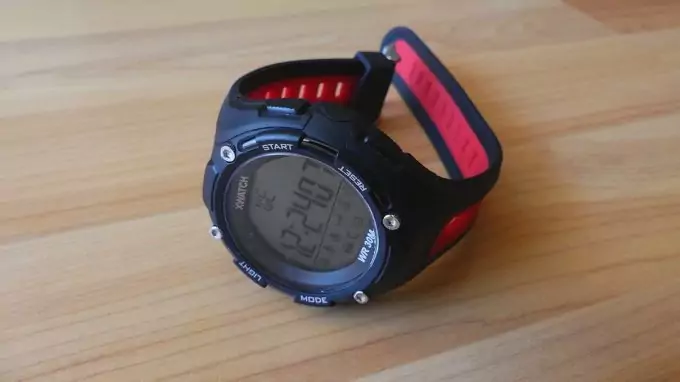 Watches with touch sensor provide instant reading when the thumb and the index finger are placed on two sensors on the watch's face. These type of watches are mostly used by fitness-oriented people.
Calories Counter
One of the main purposes of the athletic watches is to give the athlete an insight into the number of burned calories during the activity – and burning calories is one of the workout's main purposes.
A built-in calories counter should allow you to see how hard you've been training. However, do note that these calculations might not always be correct and could be misleading if the watch malfunctions.
GPS Capability
The GPS capability isn't a must when you exercise in the gym. However, it's recommended to have a watch which can give you movement freedom and more safety.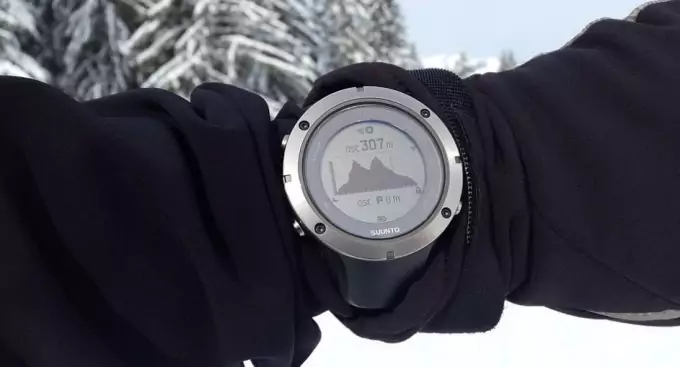 Once the GPS – receiver gets signals from satellites, it's able to track the movement, speed, elevation, and distance regardless of your position. On top of that, having GPS on your watch might help you when you're out in the wild, as it could offer you your exact location, helping you not to get lost.
Connectivity
The possibility to connect your athletic watch with your smartphone or a Bluetooth-device is certainly an advantage. Nowadays, many GPS watches come together with ANT+ compatibility that gives you the possibility to pair them with heart rate monitors and sensors.
For those who want to participate in a larger fitness-community, this feature is a must-have. However, do note that may affect the battery life of the watch and make it drain faster.
Best Products on Today's market
Now when we have emphasized the essential features of an athletic watch and you know what to look for, go through our list of the best products on today's market.
Garmin Fenix 5 Sapphire 
Price: Approx. $600
Dimensions: 1.9 x 0.6 x 1.9 inches
Weight: 12.8 ounces
Specific features: GPS watch, rugged design – stainless steel bezel, 10 atm, built-in barometer, altimeter and compass, Bluetooth, scratch-resistant sapphire lens with LED backlighting and smart notifications
Best use: Running, hiking, golf, swimming, mountaineering, and fitness
Description: The Garmin Fenix 5 Sapphire watch might be your perfect companion during your everyday activities or exercise. This athletic watch needs 1 CR2 battery which is already included. The numerous sensors and widgets could easily make this watch one of the most modern athletic watches of today.
With its rugged design that includes stainless steel bezel, buttons, and a rear case, the watch is ready for any adventure type. This rugged design protects the high-resolution, full-color Garmin Chroma Display with LED backlighting as well as the numerous watch's sensors. The bright display offers perfect readability even in low-light environments. Under intense sunlight, this watch offers even better readability.
Modern Elevate wrist heart rate technology gives you the important information about your workout without having to wear a chest strap. Besides steps monitoring, the Garmin Fenix 5 Sapphire uses the heart rate to inform you about the calories burned and the intensity of your activity. Additionally, the VO2 max estimator collects data in order to estimate the maximum volume of oxygen that can be consumed.
GPS and GLONASS sensors are also part of this athletic watch allowing you more than movement freedom. Built-in barometer, altimeter, and compass display the most important parameters that influence the workout.
The 10 atm make this watch suitable also for swimming. With the modern ANT+ and Bluetooth technology, you are able to connect the watch easily and share your experiences.
PROS:
Small dimensions
GPS and GLONASS
Bluetooth and ANT+
High-resolution color display
10 atm
CONS:
A bit too heavy
Expensive
Related: When worn on the chest, the Garmin Heart Rate Monitor transmits the heart rate to the compatible device allowing the athlete to observe the intensity and the progress of the workout. This lightweight device is easily portable and also water-resistant, so intense training accompanied by sweat is not a challenge for this monitor. Additionally, the monitor can operate in the temperature range of 14°F–122°F and provide accurate information about how intense the exercise is.
Casio F91W Digital Sports Watch 
Price: Approx. $10
Dimensions: 3 x 3 x 4 inches
Weight: 2.1 ounces
Specific features: Digital sports watch, water-resistant, 33 mm resin case with mineral dial window, Quartz movement, ribbed resin band with buckle closure, auto-calendar and night light
Best use: Hiking, running, mountaineering, fitness, and swimming
Description: If you are looking for a small, compact athletic watch that does not stand out from your wrist, then the Casio F91W Digital Sports Watch is just the right one for you. It might not have all the fancy features and widgets, but it's sure precise and also ideal for many sports activities.
Time accuracy is one of the best characteristics of this watch- it has an accuracy of +/- 30 seconds per month. The auto-calendar and the hourly time signal allow you to keep exact track of your daily and work activities. Additionally, the chronograph functions offer the possibility to keep an eye on your daily activities or your workout. The number of batteries needed for the watch is 1 CR123 A.
Designed from lightweight water-resistant materials this athletic watch is suitable for almost any adventure type, including swimming. The resin case protects the watch and adds to its durability. Due to the strong night light, you can comfortably use it during night running.
PROS:
Lightweight simple design
Time accuracy
Very budget-friendly price
Small dimensions
Water-resistant
CONS:
Without GPS sensors
No heart-rate-monitor
No color display
Related: Although Casio offers long-life batteries, someday this battery will need to be changed. The Energizer 2016 3V Lithium Button Cell Battery Pack offers two additional batteries that can be used for elegant and athletic watches. The batteries are ultra-light and promise great service. Additionally, they offer great durability which should be more than enough for the most athletes. On the top of that, they have an excellent price.
Timex Marathon Mid-Size Watch 
Price: Approx. $20
Dimensions: 4 x 3 x 3 inches
Weight: 4.80 ounces
Specific features: Digital display, Quartz movement, stopwatch, water-resistance to 165 feet, Indiglo light-up watch dial, an acrylic dial window and night light
Best use: Fitness, running, and hiking
Description: Perfect for everyday activities, but also daily workouts, the Timex Marathon Mid-Size Watch is equally popular among children and adults. It's perfect for school, desk work, and light training in the gym or outside.
Although not a color display, the digital display provides good time accuracy and also good readability. The night light enables you to read the day and time even during your night jogging. The empty battery can be easily replaced – the watch needs one lithium metal battery which comes with the watch.
With a daily alarm, two-time zones and a stopwatch you can make sure not to miss another appointment or meeting. Although not great water resistance, this athletic watch still guarantees water resistance to 165 ft. that should be enough for most people.
The lightweight resin case adds to the elasticity of the watch and the buckle closure protects all great and modern characteristics of this watch. Thanks to the lightweight production materials and their strength the watch offers excellent durability.
PROS:
Lightweight resin case
Durability
Indiglo light-up watch dial
Water-resistant
CONS:
No color display
No GPS sensors
Limited water resistance
Related: Having an extra strap for your athletic watch is certainly an advantage. The Timex Women's IQ+ Move 18mm Silicone Strap is designed for IQ+ Move Activity Tracker Watches, but also for some Timex women watches. The strap is 18 mm long and is made of skin-friendly silicon. The elasticity of the silicone adds to the comfortability of the strap. It is fitted with quick-release spring bars that allow easy and fast changeability.
Garmin Forerunner 935 Running GPS Unit 
Price: Approx. $500
Dimensions: 0.5 x 1.8 x 2.1 inches
Weight: 1.76 ounces
Specific features: GPS watch, wrist-based heart rate, built-in altimeter, barometer and electronic compass, GPS and GLONASS sensors, Wi-Fi connectivity, smartphone notifications, bright full-color LED display
Best use: Fitness, running, swimming, hiking, skiing, cycling, and triathlon
Description: If you need a comfortable everyday watch which can also be worn during your intense workout or during outdoor activities, then the Garmin Forerunner 935 Running GPS Unit might be the perfect fit for you. The watch is extremely light and can be worn in your everyday life.
Multisport features and advanced running are one of the many modern widgets of this athletic watch that help you to track your movement and improve your workout. The training status is a new modern performance that analyzes the training history including pauses and gives you a relevant feedback.
The bright full-color LED display allows great readability in any type of ambient. The built-in altimeter, barometer, and electronic compass offer you additional security and safety during outside training. Plus, the GPS and GLONASS sensors give you the freedom of outdoor training – no matter if in the forest, in the mountains or in the gym.
Watch's smart notifications allow you to stay in touch with your daily important information and the Wi-Fi connectivity enables transfer of information. The wrist-based heart-rate-monitor gives you the freedom to move without restrictions and to improve your skills. The watch works with one lithium-Ion battery which is included.
PROS:
GPS and GLONASS sensors
Multisport features
Wi-Fi connectivity
Extremely light
CONS:
Could be a bit too bulky
Limited water resistance
Related: Athletic watches are worn during training, intense workout and thus, it's possible to get damaged. Yet, there are parts of it that can be easily replaced. Having the Garmin Forerunner 935 Silicone Replacement Band for your watch is certainly an advantage. The stylish and sport-ready design allows you to wear it even in your everyday life. The band is extremely light and is also made of high-quality lightweight materials. Its replacement and positioning is simple and can be done in few minutes.
Suunto Core 
Price: Approx. $250
Dimensions: 1.9 x 0.6 x 1.9 inches
Weight: 2.88 ounces
Specific features: Built-in altimeter, barometer and compass, water-resistance, Suunto core – weather information, storm alarm, excellent time accuracy
Best use: Running, swimming, hiking, trail running, skiing, cycling, climbing, and fitness
Description: The Suunto Core is a sport-designed durable athletic watch which can be worn during the most intense training, such as climbing or mountaineering. The watch's strong compounds should give you excellent durability in almost any conditions.
The built-in altimeter determines your elevation and evaluates your progress during the climb. The barometer allows perfect outdoor training plan in accordance with the weather. With the storm alarm, you will receive an on-time notification – with this feature the safety is guaranteed. Plus, along with the compass, you can easily find your way back home.
Although constructed from lightweight materials, this athletic watch is incredibly strong and should stand up to the most intense sports types. Additionally, the durability promises a long use of the watch. The watch's water resistance rate is not high, however, you should not panic if you go in the shower or simply go swimming with it – this is not a challenge for this watch.
PROS:
Weather Trend-graph
Storm alarm
Lightweight materials
Weather info
CONS:
No GPS sensor
Limited water resistance
Related: Although the watch comes with an included battery, having an extra kit will surely be of use. The Suunto Core Wristop Computer Battery Kit is compatible with the Suunto Core, Lumi, T4, T3 and T1 models. This battery kit includes a new battery and an O-ring while adding life to your valuable watch. The kit is easy for transport and can be carried everywhere with you.
Casio Men's W800H-1AV Classic Sport Watch 
Price: Approx. $16
Dimensions: 2 x 3 x 4.5 inches
Weight: 4 ounces
Specific features: Multi-function alarm, LED-light with afterglow, 10 atm water resistance, auto-calendar, 10-year battery life, digital stopwatch
Best use: Running, fitness, hiking, golf, and swimming
Description: With its simple and sporty design, the Casio Men's W800H-1AV Classic Sport Watch is an excellent choice for daily activities, but also for exercise or outdoor activities. The durable compounds should guarantee a long-term use.
This athletic watch is constructed with a durable resin case, black resin bezel and also a resin band with an adjustable buckle closure. The watch's dial face is protected by a durable mineral window that can stand up to almost any conditions. The digital display provides you excellent time accuracy and also auto-calendar.
The bright LED display has great readability and additionally a night light – you can do your outdoor training even at night.
The 10-year battery life is one of the greatest characteristics of this watch – it needs one lithium metal battery, but only after 10 years. Another great feature is the water resistance rate which is 10 atm – swimming and diving is easily possible with this watch
PROS:
10 atm water resistance rate
10-year battery life
Bright LED display
Multi-function alarm
CONS:
No GPS sensor
No color display
Related: The Casio Replacement Watch Battery might be a perfect replacement battery choice for your Casio athletic watch. The ultralight battery is easily rechargeable with solar power and thereby provides long-lasting power during your activities. So basically important for this researchable battery is only the sun – the temperature range is from -20 to 60 degrees Celsius.
SKMEI Men's Digital Sports Watch 
Price: Approx. $12
Dimensions: 3.3 x 3.2 x 3.2 inches
Weight: 3.2 ounces
Specific features: Digital watch, bright LED display, shock and water resistance rate of 5 atm, backlight, stopwatch, auto-calendar, military style look, excellent time accuracy
Best use: Climbing, fishing, hiking, running, fitness and golf
Description: If you look for an impressive military man's athletic watch, then this SKMEI Men's Digital Sports Watch might just be the perfect fit for you. The watch's fashionable sporty design allows it to be worn for every occasion. On the top of this – it is a multisport athletic watch. The comfortable straps allow you to wear it for a long time without causing redness on your wrist.
With its bright LED digital display you'll get excellent number's readability which is also great at night thanks to the backlight. The stopwatch and auto-calendar ensure to keep track of the daily meetings and ease your schedule. Fitted with Taiwan IC-chip set, this watch guarantees exceptional time accuracy.
The resin band perfectly fits on man's wrists and it's elastic and comfortable. The mineral glass dial window protects the modern features while adding to watch's durability. Shock and water resistance are additional modern characteristics of this military watch – and all of that comes packed in only a few ounces.
PROS:
Shock and water resistance
Excellent time accuracy
Bright LED display
Lightweight
CONS:
Limited water resistance
No color display
No GPS sensor
Related: If you are in need of replacement batteries for your Men's athletic watch then you might also consider the Energizer Specialty Battery that is suitable not only for watches but also for other small electronics. These batteries provide reliable power and can hold also hold power for 8 years in storage.
Garmin Forerunner 735XT 
Price: Approx. $350
Dimensions: 0.5 x 1.8 x 1.8 inches 
Weight: 1.6 ounces
Specific features: Water-resistant, 24/7 heart-rate-monitor, silicone bands, live tracking, color LED display
Best use: Running, cycling, swimming, multisport, hiking, skiing, strength training, paddle sports, and cardio
Description: Being the most lightweight athletic watch, the Garmin Forerunner 735XT is the perfect companion for numerous sport types. With its countless performances, widgets, and durability this watch can stand up to most athletic challenges.
Additionally, the elastic silicone bands should feel very comfortable on your hand – you can wear it all day long. These straps along with the watch should promise excellent durability due to the high quality of the production materials.
The color LED display offers you great readability, even in low-light environments. The watch is also waterproof and shock resistant – it is perfect for intense outdoor training and swimming.
The 24/7 heart-rate-monitor collects information on your heart rate all day and night, helps you monitor your training progress, and wisely plans your recovery time. Thanks to the smart notifications you can stay in touch with your social life and plan easily plan your day. The smart IQ-app allows connection with other Garmin devices.
PROS:
24/7 heart-rate-monitor
Connect IQ-app
Live tracking
Ultra-light watch
Related: If you also spent many hours in your vehicle then you also might be interested in the Garmin Portable Friction Mount – a portable dashboard mount with simple installation. The Garmin ball mount can be easily attached to the existing cradle, plus it's ultra-light and can be easily transported. This Garmin device is also compatible with the new series GPS navigators and StreetPilot series. 
Wrapping Up
Tracking your time, performance and progress during a workout is nowadays possible with your smartphone. But, honestly, nobody – especially no athlete wants a bulky device in their hands while running or climbing.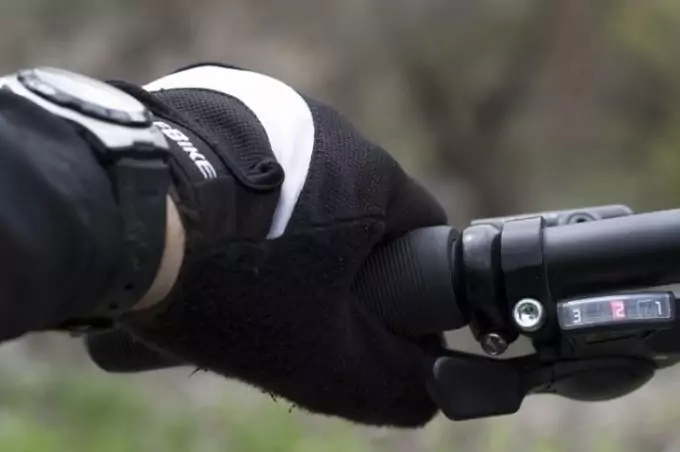 The athletic watches offer much more than training monitoring – they also allow athletes to stay in touch with their personal and social life during workouts – important calls and messages can be seen. Moreover, the collected data can easily be transferred to a mobile device or computer – this allows you to keep important information about your training.
Now that you have in mind the essential features of an athletic watch and the best products of today, you can easily find the perfect watch for your activities. You can also tell us which one of these is your favorite watch – we would love to hear back from you in the comment section below.