When it comes to the best backpack brand, there are a lot of things to look out for. Having a good backpack means that it will carry all of your gear without tearing or without zipper snagging. The best backpack companies know that those who love the outdoors need a backpack that will put up with the elements and can take a beating, so to speak.
The best manufacturers know that their packs will be taken on some adventures and must be able to hold up during the entire trip and beyond. Things like stitching, material, and zippers are very important, and they need to be highly durable for the rugged outdoors. You will want to pay attention to these things and more as we go over some of the best brands on the market.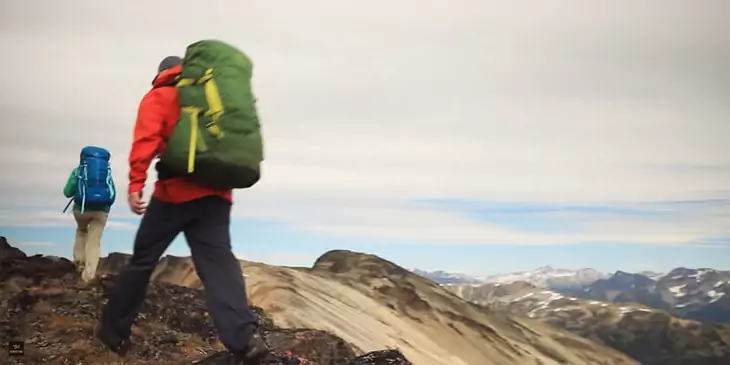 In this article, we will discuss the brands that are considered to be the best, when it comes to backpacks, and what they have to offer outdoor enthusiasts. Below, you will find some features to consider as well as a review of some great outdoor backpacking brands, that are sure to please!
These brands are known for making outdoor gear, such as backpacks, that hold up well over time and give the user a great fit, with many features that make their packs so great.
Features to Consider
When it comes to finding the brand that offers a backpack suitable for your needs, you will want to consider a few things before you choose which brand, and pack, is best for you.
Material
The material that a backpack is made of, is probably the most important factor when choosing a new backpack for your outdoor adventures. It must be tough, long lasting, and resistant to tearing or ripping.
Some of the best materials that a backpack could be made out of include Nylon, Dyneema, and Cuben materials. These are sturdy and will ensure all of your gear stays in the pack, where it belongs.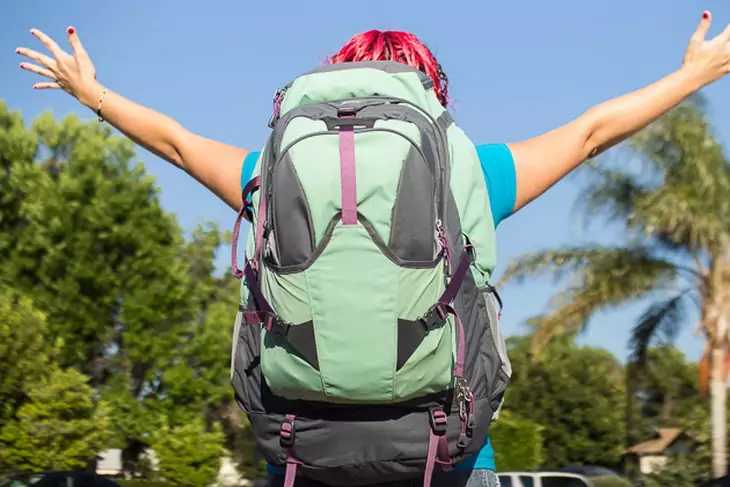 Size
The size of your backpack should be proportionate to the amount of gear you need. If you are going on a backpacking adventure for a long amount of time, you are going to need more space for items. Consider a backpack that can hold 60 to 85 liters, so you can be sure that you have all that you need. There are smaller packs that can hold smaller amounts upwards to 55 liters, so you will be able to find the perfect size, no matter the brand.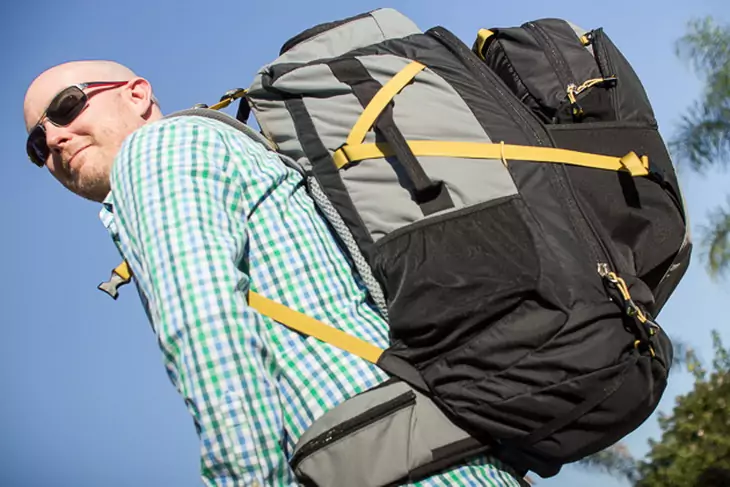 Accessories
Considering what type of outdoor activity you are doing, your pack is going to have to hold the items you need for your activity. For example, if you are skiing, you may want a pack that has space for it to hold your ski poles. If you are backpacking or hiking, you are going to want your pack to have space for your water bottle, or a hydration system.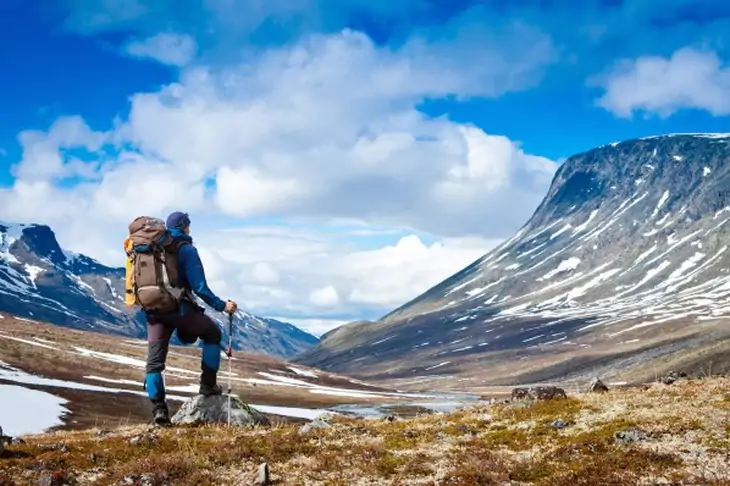 If you know you are going to sleep outdoors, you can find packs that have space to store your sleeping bag. Having extra pockets to store smaller items can ensure that you do not lose your items in the bigger portion of the pack. You can also find packs that have extra loops, pockets, zippers and straps to enhance whatever activity you are enjoying.
Type
Know which outdoor activity you are going to do and find a pack that will match the type of activity. For example, if you need just a day pack for some light outdoor activity, then getting a huge pack meant for backpacking is not going to fit your needs. You can find packs that will fit your activity perfectly by giving you the extras that you need when it comes to hiking, backpacking, and other activities.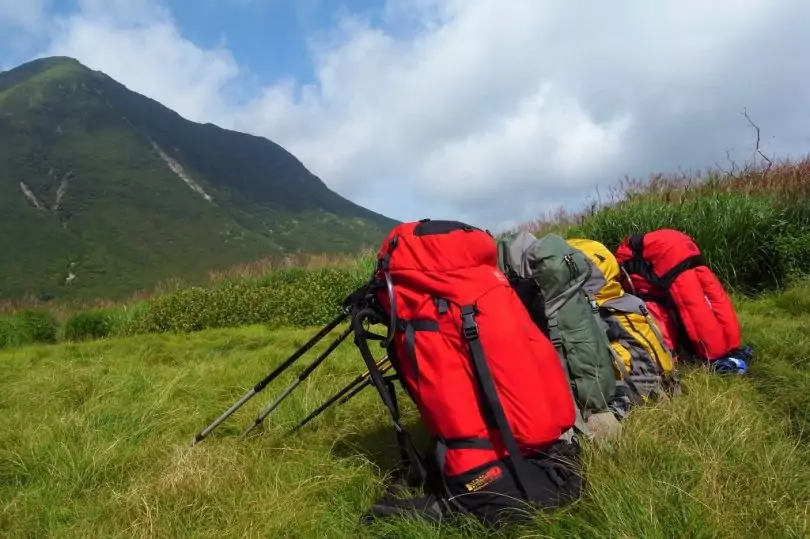 Reviews of the Best Brands for Backpacks
The following are some of the best companies that produce the outdoor gear like backpacks, that you can use for a rugged hiking trip, or a long trip backpacking through the mountains. These brands are some of the best when it comes to making all kinds of gear.
Osprey
The Osprey is a company dedicated to making durable, fun outdoor gear. They manufacture high performance gear that keeps up with the times. You can find any kind of backpack from hiking to mountaineering and more!
Many packs from Osprey are made from Nylon, which is strong and durable enough to last on a trip in the wilderness. Their innovative designs and features are ahead of the game, coming with extras that can only enhance your trip outdoors!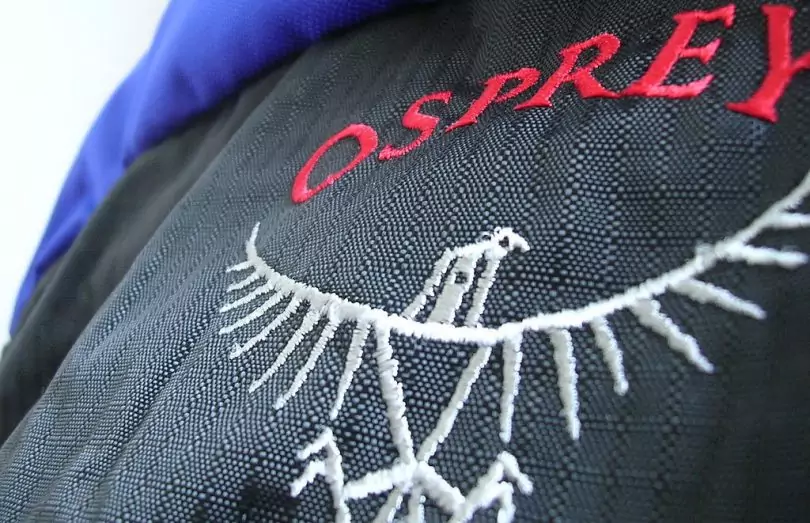 A couple of great backpacks made from Osprey include the Osprey Atmos AG 65, which weighs just over 4 pounds and is made of Nylon. It comes in the 50 liter and 65 liter size and gives you access to your items from the top, and it comes with 8 exterior pockets.
The Osprey Exos 58 weighs under 3 pounds and is also made of Nylon. It comes in a 38 liter, 48 liter, and 58 liter size and gives you access to your gear from the top! It comes with 7 exterior pockets.
Not all Osprey packs give you access to your gear from the top. You can find some that allow access from the front or side. For example, the Osprey Aether AG 70 EX is a 5 pound pack made of Nylon. It comes in 60 liter, 70 liter, and 85 liter sizes and gives you access to gear at both the top and the front sides! This pack has 7 exterior pockets.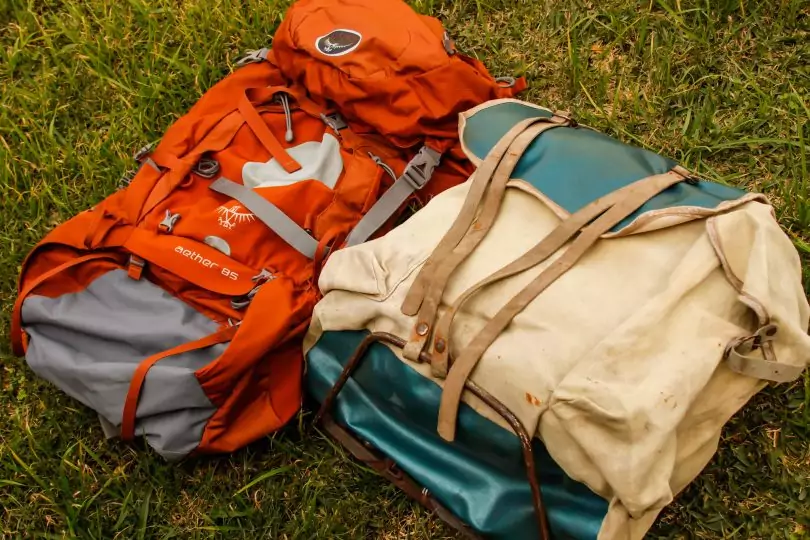 Osprey makes packs that are well ventilated, colorful, and can be made custom fit. Their suspension technology is some of the best out there, allowing you to get a comfortable pack that stays in its place as you are using it. Osprey also has a Pack Finder feature on their website that allows you to go through prompts to figure out which pack may be perfect for you!
Gregory Baltoro
This brand is getting more and more popular, and has even won two awards! They were the winner of Backpacker Magazine's 2015 Editor's Choice Gold Award, as well as the winner of Outside Magazine's 2015 Gear of the Year Award!
This company is known for making comfortable outdoor gear that is fit for any season. You can find packs that are made just for a weekend trip, or one that is meant for harsh elements outdoors. Their versatility makes them stand out and it is easy to see why!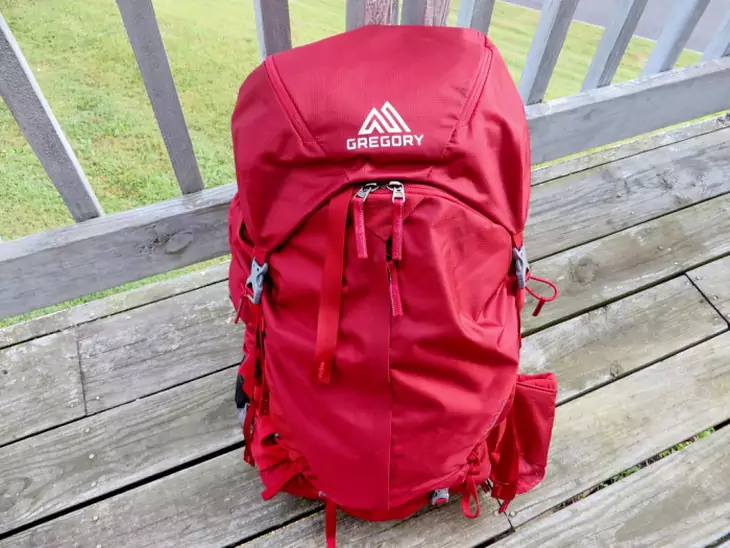 Their Baltoro 65 backpack can be used for beginners or advanced users, and it has a great suspension system built onto it for a comfortable experience carrying your gear. This pack weighs about 5 pounds, which is a little on the heavy side, but it is made of strong Nylon and comes in 3 sizes; 65 liter, 75 liter, and 85 liter. You can gain access to your gear from the top or the front side, and it has 6 exterior pockets, and 2 interior pockets.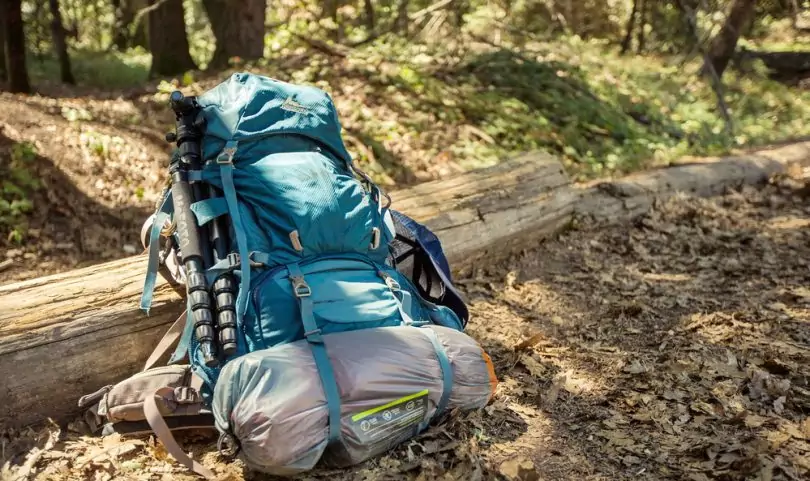 The Baltoro 85 pack is great for long trips and has a suspension that you can customize to your body, that will give you more agility and comfort when carrying the pack. It has a removable day pack and has a hydration reservoir inside of it to keep you hydrated.
You can store your phone safely in the Weather Shield pocket, and there is a compartment for your rain gear, as well as your sleeping bag!
Gossamer Gear
Gossamer Gear is known for their functional outdoor gear that is light and simple. They make products for those who like to go outdoors on the weekends, day adventures, and those who like to go backpacking, and more! This company makes packs that will fit all of your gear, even your misshaped items, and those items that can get wet.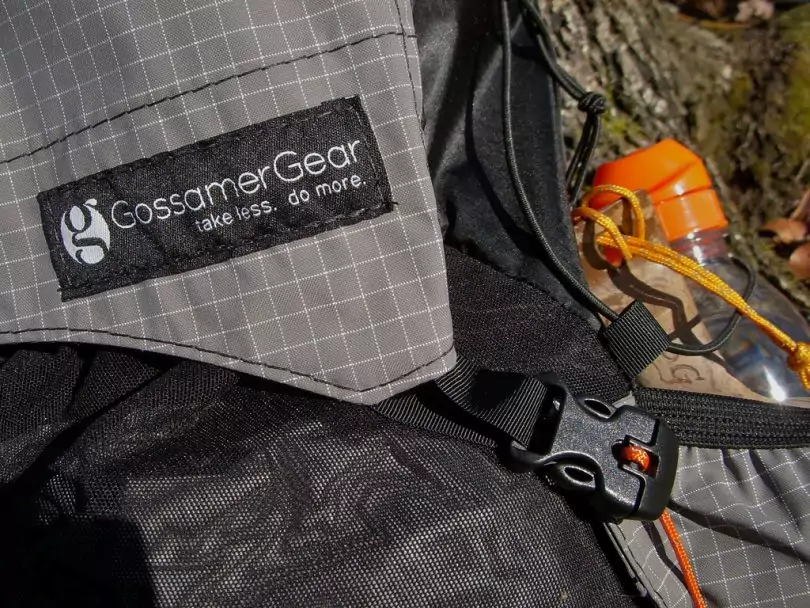 For example, the Gossamer Gear Mariposa 60 is a backpack that weighs 2.7 pounds and is made of durable Robic Nylon and comes in only a 60 liter size. You can gain access to the gear from the top only. This pack has a foam panel for comfort and contains 7 external pockets that vary in size, and it can hold about 35 pounds worth of gear!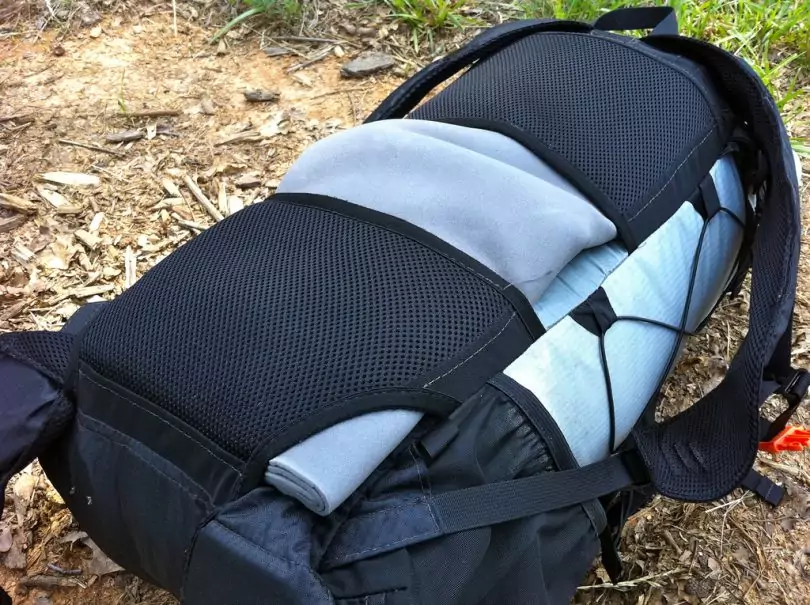 The Gossamer Gear Kumo 36 Superlight backpack has an ice ax holder, drinking tube, and many loops and pockets for your items, like water. Made of Robic Nylon, you can get this pack for men or women. It includes a great suspension system, and will hold up to 25 pounds of gear.
Recreational Equipment, Inc. (REI)
REI is a well known company that makes gear for outdoor purposes, beyond backpacks. This company is dedicated to making strong products that can be used for a variety of outdoor uses. Their packs can range from simple to complex, and come in so many sizes, that you are sure to find one that fits your needs.
Maybe you will enjoy the REI Traverse 70 that weighs just under 5 pounds and is made of Nylon. It comes in 48 liter, 70 liter, and 85 liter sizes and it is known for being very balanced and comfortable.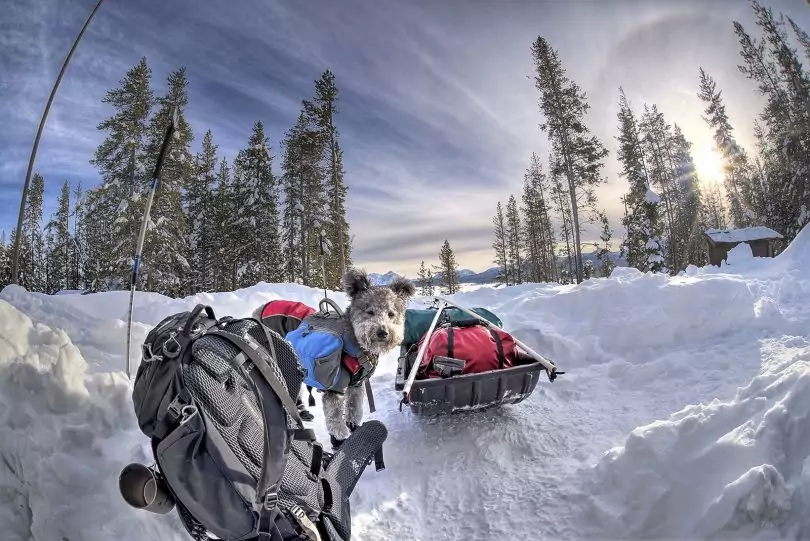 For the price, you really can not beat it. The shoulder pads and hip pads have foam in them for comfort. If you need a little extra space, this is definitely the pack for you. It also has UpLift technology for compression, that keeps your pack close to your body. The REI Flash 65 is a lightweight pack that comes in at 3 pounds, 10 ounces and comes in only a 65 liter size. It is known for its awesome compression system.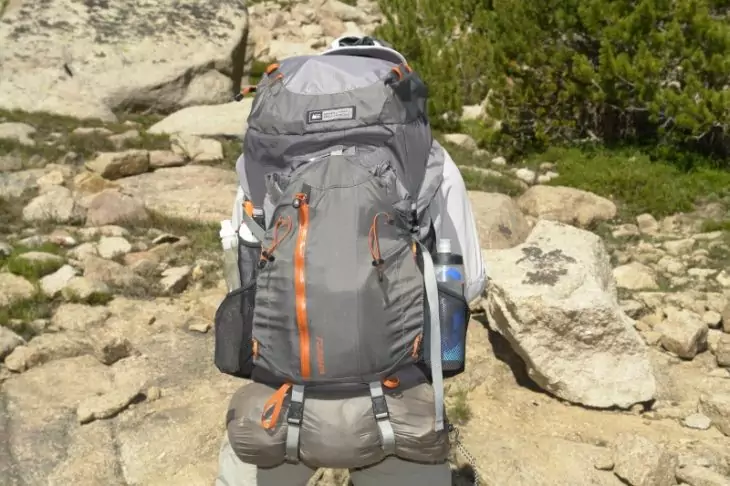 It has some straps along the bottom of the backpack that helps to carry your gear comfortably on your body. Users like the padding in the hip belt, too. Users like this because it is light weight but still has many features.
Hyperlite Mountain Gear
Hyperlite is known for making gear that is good for the extreme outdoors. Their packs are durable and long lasting, as well as stylish.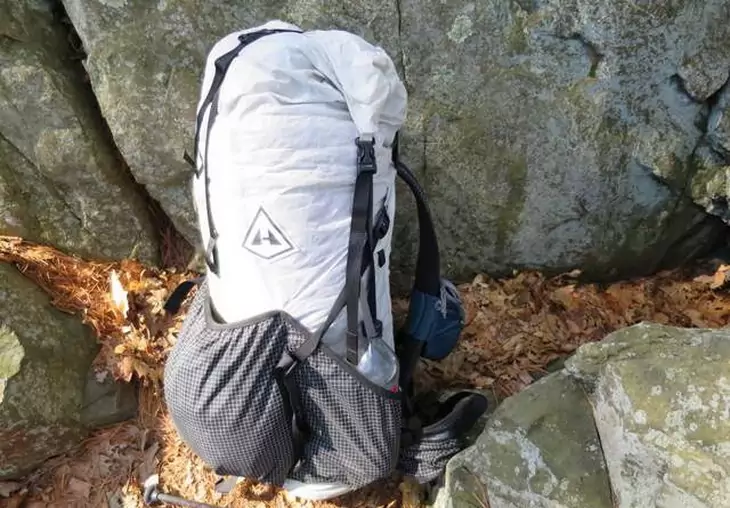 Consider the Hyperlite 3400 Southwest pack. It is just over 2 pounds, and is made of Dyneema. IT comes in 38 liter, 48 liter, and 58 liter sizes and give you access through the top of the pack, and allows store outside with 3 exterior pockets.
Users say that it is comfortable even when it is fully loaded. It comes water resistant, so you do not have to worry about your items getting damaged while it is raining. Uses also loved it because it folds down nicely and the material is strong.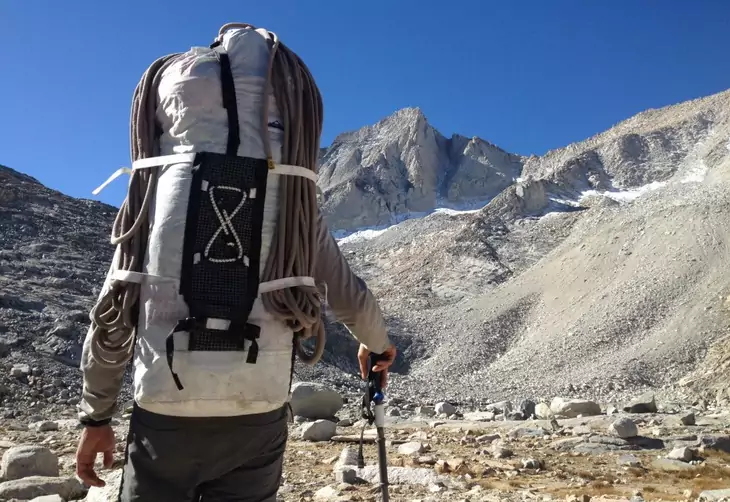 The Hyperlite 2400 Ice Pack is very light in weight at under 3 pounds, and is waterproof, plus it is made with Dyneema, and is weatherproof. You will love this pack! The pack can be customized with ski modifications and a hip belt. It includes a foam back panel, an a great compression system. The sternum straps can be adjusted for comfort, as well.
Granite Gear
Granite Gear is beloved for its great backpacks that users can take skiing, hiking, or mountaineering. The stylish designs and updated technology make this brand what it is today.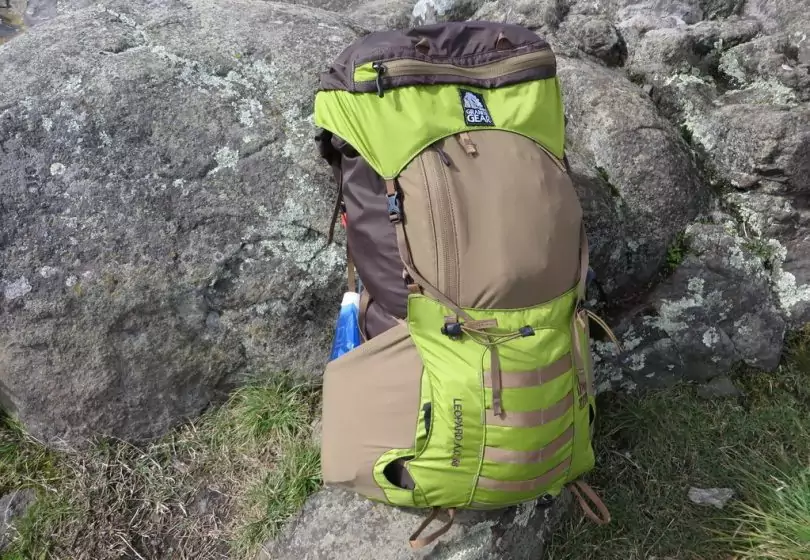 The Granite Gear Lutsen 55 is a 3 pound pack made of Nylon that has 7 exterior pockets, with your gear accessible from the top side. It comes in 35 liter, 45 liter and 55 liter sizes. This pack is durable and resistant to water, plus it allows you to move comfortably without feeling weighed down.
The Granite Gear Blaze AC 60 pack come in various colors and sizes to fit your comfort. This is a great day pack that will hold all of your gear as you explore for the day. It is roomy enough to fit everything, while still being able to pack down nicely.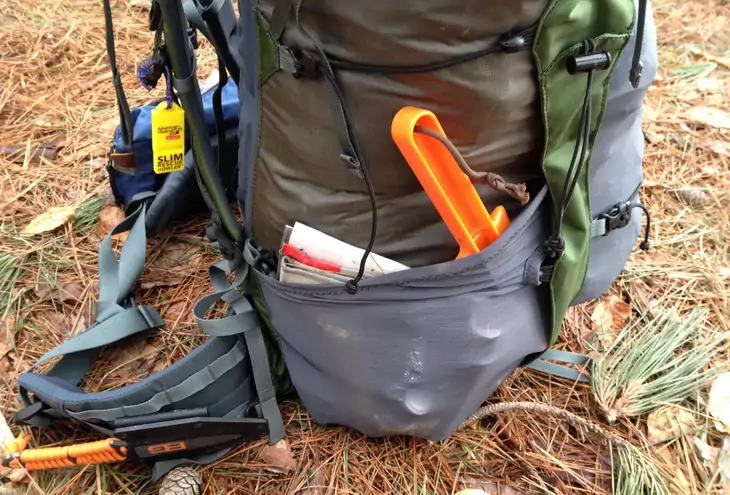 Users love that this can carry bigger loads for being a day pack. It si made from Nylon and has a hydration sleeve, waist belt, and padded shoulder straps. It also includes an Air Current suspension system, that allows you to carry your gear with ease!
The North Face
Everyone knows The North Face. You have seen people wearing their gear for a long time. This great company not only makes comfortable clothing, but their backpacks are solid and sturdy for all types of activities!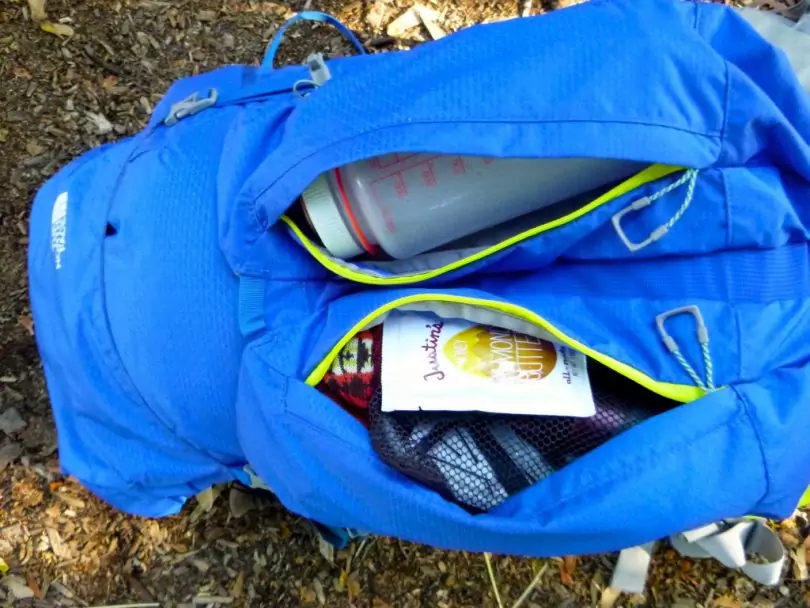 The North Face Banchee 65 is a great backpack that weighs under 4 pounds and is made of Nylon. It has access from the top and comes in 35 liter, 50 liter, and 65 liter sizes, with 8 exterior pockets! Users like this pack because it is breathes easily, has comfortable mesh straps, and is very flexible. This pack can carry loads up to 50 pounds, too!
The North Face Cobra 60 backpack is stylish and has a lid that holds items you need quick access to, and a crampon pocket! There are sled drag clips, the ability to carry skis, and has a helmet carrier!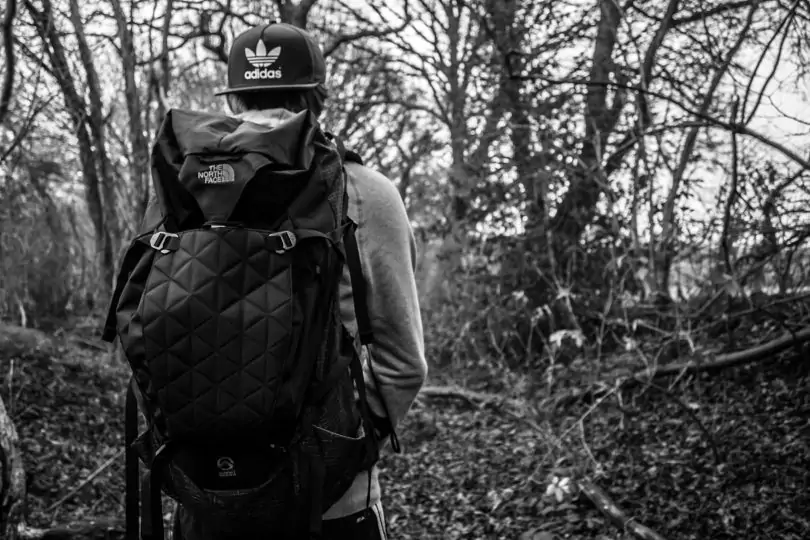 Also included is a hydration sleeve and port, plus tool loops, pockets, lash points, and more! This pack weighs under 4 pounds, and can fit a torso up to 21 inches, and includes an aluminum metal framing material.
What Do Other People Have to Say?
People overall like the brands that produce these backpacks. They know the companies have built a reputation for making great gear that is trustworthy and durable when outdoors. Overall, users find these backpacks to be of great use when they are hiking and enjoying life outdoors. Having hydration systems and great suspension systems allow users to have a great experience carrying their gear.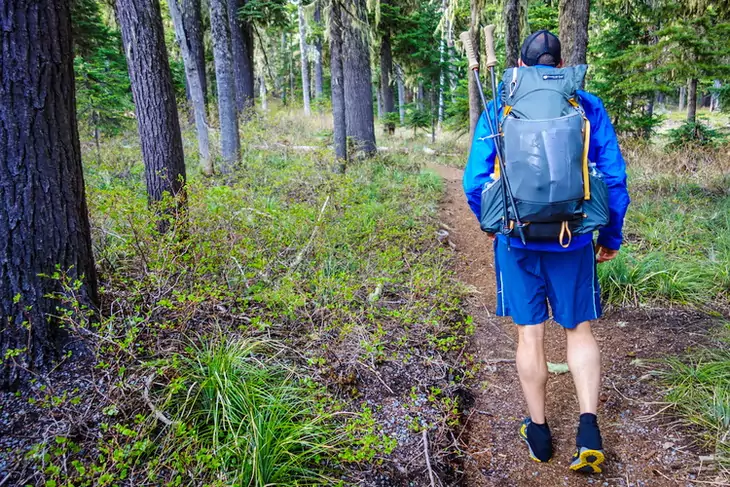 There are some users who say these packs are too pricey, though they have many options such as pockets, hydration systems, and being light weight. You have to consider which qualities are more important to you and find the pack that fits your needs.
Concluding Thoughts on This Topic
The backpack brands, we talked about, are some of the best on the market. They have backpacks with straps, pockets, and suspension technology that provides you with a comfortable backpacking experience while outdoors.
Many of these packs have outside storage that is simple for you to reach while walking. These packs are definitely a good investment if you love being outdoors.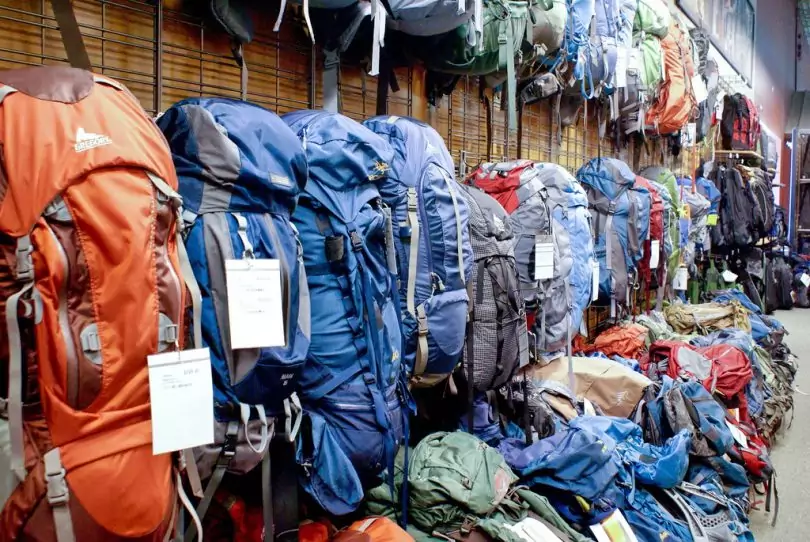 What outdoor backpacks do you use? What features do you look for when it comes to a great backpack? Tell us what you think in the comments section! Thanks for reading!