Fire is perhaps one of the most useful things within an explorer's scope to carry. It can mean the difference between raw food and cooked food, darkness and light, a cold night and a warm one. So, wherever you're planning on adventuring, it is incredibly important that you have an easy and reliable way to start a fire.
Fortunately, in the modern day, we don't have to labor over sticks anymore. With the invention of lighters, there is an easy way to start a fire at your fingertips. So have you got a great lighter on hand and ready to go? If not, read on to find out what the best waterproof lighter for your situation looks like.
We've immediately jumped to waterproof lighters because it's important to ensure that your lighter is able to be there for you when you need it, which means it must be able to withstand the elements around it. However, even when narrowing it down to waterproof lighters, your search for the best one could still be confusing.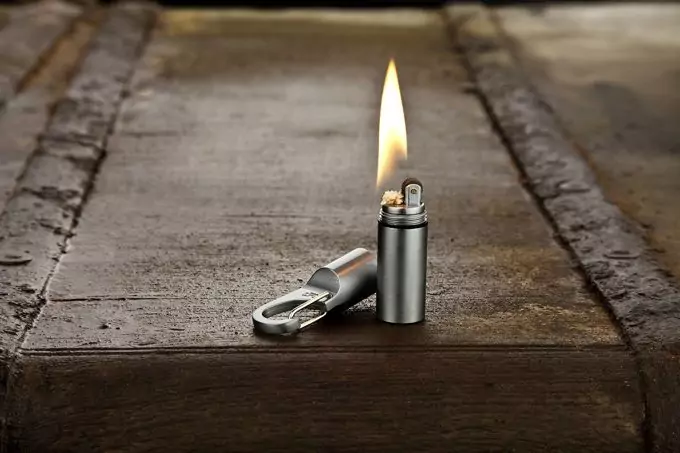 To smooth things out for you, we have created this article to guide you through finding the ideal waterproof lighter for your situation. First, we'll give you a quick overview of important lighter differences in a tabular form and then transition to the important aspects, and eventually delve into a list of comprehensive reviews on the top products in the market today.
These are ordered by their cost so that you can easily identify your budget range. By the end of this article, you'll know what to look out for when buying a lighter and what features best fulfill your particular needs.
Our Top Picks
| Product Name | Weight | Dimensions | Specific Features | Price |
| --- | --- | --- | --- | --- |
| Gizga Mega | 8 oz | 3.3 x 1.7 x 0.7 inches | Reusable, portable, strong flame | Check price on Amazon |
| Infora FireStash | 4 oz | 0.6 x 0.6 x 1.8 inches | Reusable, tough, portable | Check price on Amazon |
| Ronson JetLite | 2.4 oz | 0.6 x 2.8 x 5.8 inches | Reusable, highly waterproof, tough | Check price on Amazon |
| Scorch Torch Ambassador | 4.2 oz | 1.2 x 077 x 3 inches | Reusable, portable, ease of ignition | Check price on Amazon |
| UST Floating | 1.4 oz | 2.5 x 0.5 x 1.5 inches | Reusable, portable, highly waterproof | Check price on Amazon |
| Coleman Black Tempest | 4.8 oz | 2.75 x 0.25 x 1.75 inches | Impressive flame strength, portable, refillable | Check price on Amazon |
| Numyth Tohil 2 | 4.8 oz | 2.25 x 0.79 inches (height x diameter) | Reusable, portable, highly waterproof | Check price on Amazon |
| Windmill Delta | 0.32 oz | 1 x 2 x 2.6 inches | Tough, strong flame, reusable | Check price on Amazon |
| Plazmatic X Black Ops | 6 oz | 1 x 2 x 2.6 inches | Reusable, exceptional electric arch strength, tough | Check price on Amazon |
Things to Consider Before Buying
Below are a few of the biggest concerns when buying any lighter. You should analyze your own intentions for a lighter's use against these features and determine which ones are the most important to you personally. We think they're all pretty paramount when you're out exploring the world.
Toughness
By this, we mean its ability to withstand wear and tear. Hiking, camping, fishing – all of these require a bit of muck and a scuffle, so your lighter could be able to go the distance with you.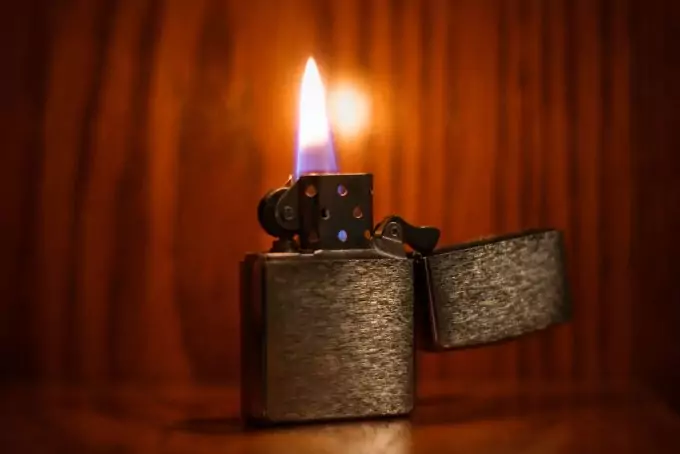 In practical terms, this means finding one that is made with a sturdy design so it won't break when crushed in your pack or falling to the ground. It's also important to ensure that the outer material is rust proof.
Reusability
When your lighter runs out of fuel it is useful to be able to refill it. That way you can keep extra fuel on hand when you're out and about, to ensure you'll always be safe and have the ability to make fire when you need it.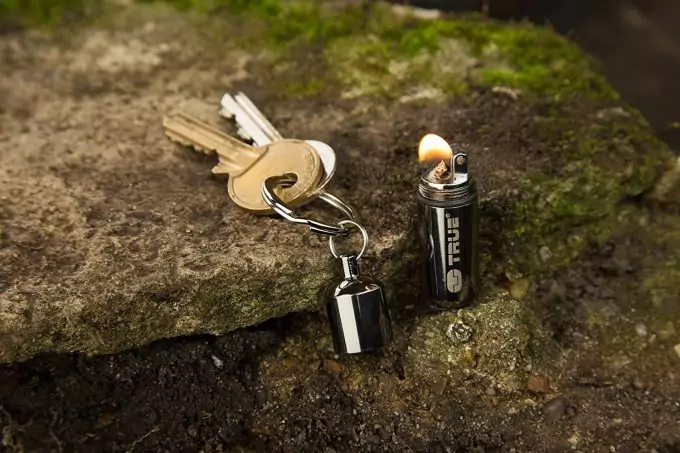 In the wild things don't always go as planned, meaning you could use a little extra fire starting fuel on wet wood nights. Plus, after dishing out for a lighter, it's nicer to refill it than have to invest in a whole new lighter package when your first runs dry.
Waterproofing level
Some lighters are only lightly waterproof (i.e. to rain and drizzle) whereas other lighters can withstand total submersion should they accidentally be dropped in a river. Obviously getting one with the maximum amount of waterproofing allows you to rest easier knowing that you'll always be able to start a fire when you need to.
Portability
The idea of a lighter is to make your life easier, not harder. So get one that is small and able to be carried without any hassle.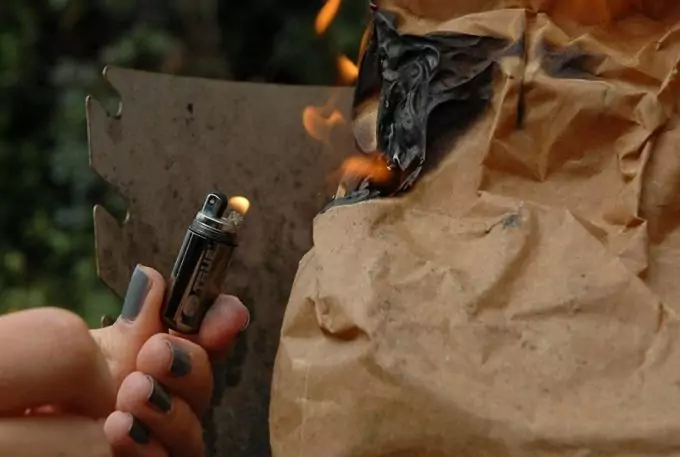 The waterproofing layer may add a little weight, but in general, all lighters should still be light and easily portable.
Flame strength
There's no use getting a lighter that will sputter when you need it most in cold windy conditions. This is perhaps one of the essential features of a lighter. The stronger your lighter's flame the easier and faster it will be to start your fires.
Ease of ignition
A surprisingly important feature in practice, igniting lighters is not always as easy as it seems. It's worth getting a lighter that people can get going on the first two tries, especially if you expect others to be using it sometimes too. Some cool new designs now include hands-free ignition which can be very helpful in some situations.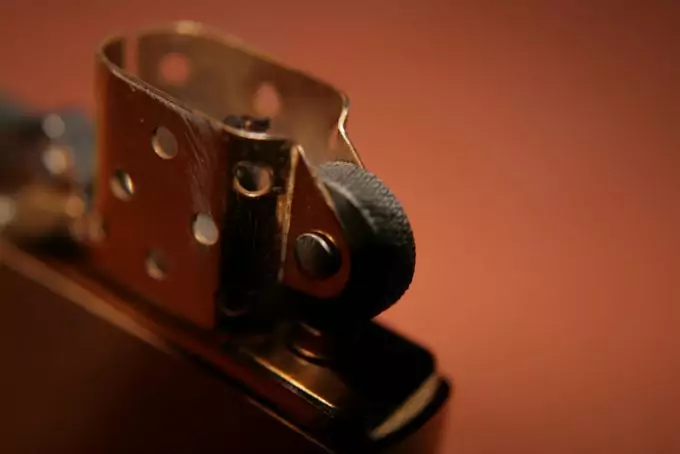 That's most of the main features to look out for when assessing waterproof lighters. Now that you have an idea of what these are we'll explore a range of the best options available for you to choose from. As previously mentioned, these are in order of price tag so you can easily identify your budget range. Read on to discover the wide variety of waterproof lighters and how they might fit your needs.
Best Products on Today's Market
Below we have listed some of the top waterproof lighters available on today's market. We have checked their features and reviewed their Pros and Cons so that you are sure you are making the right choice.
Gizga Mega 
Price: Approx. $6
Weight: 8 ounces (shipping weight)
Dimensions: 3.25 inches tall
Specific features: Reusable, portable, strong flame
Best use: Lighting fireworks, sealing envelopes etc.
Description: The most affordable lighter in our selection, the Gizga Mega Flame Torch Lighter is a good find for its price. This pocket-sized lighter has a torch type flame which enables it to start in even the most adverse conditions.
The torch flame feature combined with its waterproof and windproof exterior makes it a great addition to any outdoor repertoire. Don't expect too much, though, given the price tag there are limitations and these include it needing a little bit of coddling.
The lighter has been known to have parts come off when dropped and to occasionally stop working after the first refueling. So we'd recommend this one more for people interested in a short term option.
It will no doubt do the job very well for some time, and if you're on a budget, this could be a great choice. In addition, the 45 degrees angled head, creates a comfortable and easy fire lighting experience for those with less light ignition practice.
Despite it being tiny and not a high end lighter, it is nonetheless a great choice for outdoor enthusiasts. If the fuel gets depleted, you can easily refill the butane and get going without the need to replace it with a new one. Its portability of a pocket size also comes as a bonus for minimalist hikers because no one loves a bulky gear.
PROS:
Affordable lighter
Waterproof, so you are obviously sorted when using it in inclement temperatures. However, we do not say immerse it in water
The 45 degree angle of its head makes it comfortable and convenient to use it
Butane refillable
Compact and portable
CONS:
Not strong enough to withstand strong winds. So you need to coddle it so that the fire doesn't get extinguished before igniting the woods
It doesn't come with fuel. Nevertheless, that's understandable considering the highly affordable price of this lighter.
Related: If you're looking for some butane to refill this lighter with in future, you might want to try the Zippo Premium Butane Fuel. We recommend cleaning the orifice tube area before refilling the lighter and not filling it all the way up to the top.
Infora FireStash 
Price: Approx. $12
Weight: 4 ounces
Dimensions: 0.59 x 0.59 x 1.77 inches
Specific features: Reusable, portable, tough
Best use: Lighting dry small kindling, wearing on a keychain
Description: The Infora FireStash Lighter Multi-Tool is perhaps the smallest lighter you will find on the market today. Perfect for carrying anywhere, the handy key ring attaches onto your keychain meaning it'll always be around when you need it.
Despite its size, this small hero gives a full-bodied flame. It's clearly meant to be attached to a keychain for a while and forgotten about till needed.
To ensure it does this well the manufacturers have inserted an O-ring seal to make sure the lighter fluid doesn't evaporate while it's not in use. Altogether a great little lighter, we only have a couple of cautions for it. Due to its size, it can't hold much fuel or a big flint, so be sure to take an extra flint and some more fuel along separately if you're going out on a long hiking trip.
The other caution is that the thread work has been known to sometimes come loose, so it might also be worth making sure your key chain is in a bag so that if it does get lost you can find it. Don't be put off, though, as a quickly accessible tool, this little lighter is right up there.
PROS:
Lightweight and portable
Waterproof and tough
It is reusable, so no need to purchase a new one, should it need replenishment
Its key ring attachable on a key chain to avoid losing it in the wilderness
O-ring seal prevents accidental evaporation of the lighter fuel when not in use
CONS:
Its tiny size cannot hold much fuel for longer days. So bring extra fuel for in case
Price of $12 is a bit higher compared to our other products.
Related: If you're looking for a convenient way to store some backup fuel for this lighter, the key ring the Zippo 121503 Fuel Canister could be a perfect pairing.
Ronson 43511 
Price: Approx. $8
Weight: 2.4 ounces
Dimensions: 0.6 x 2.8 x 5.8 inches
Specific features: Reusable, tough, highly waterproof
Best use: Outdoor fire lighting including on boats
Description: We cannot say enough about the Ronson 43511 Torch Lighter. It is truly one of the best value for money lighters around. This lighter is extremely durable, with one gentleman claiming his lasted four years and another mentioning that his lighter survived being dropped in a river – twice.
Touted as being a reliable go-to lighter that works every time, this lighter is also advertised as both water and windproof, making it great for outdoor adventures. It should be mentioned that the lighter has to be relatively warm for its butane fuel to ignite, so if the temperatures are in the negatives, keep it in your pocket!
There are a few tips for refilling the lighter later in its life out there. We don't have the room or the inclination to bore you with them now – but if you do choose this reliable option, be sure to check for advice on best refill practice for it online before you do so. Other than that, enjoy this great lighter!
PROS:
Highly waterproof lighter. There's actually one user who mentioned the incidental submersion into water twice, but the lighter kept working faultlessly.
If the fuel has been depleted, you can simply refill it.
Durable lighter because of its tough design. Some users bear testimony to that.
Compact and lightweight
Affordable lighter, less than $10
CONS:
It needs to be warm for the ignition to work. So it may be challenging to keep it warm in inclement conditions, unless you put it in your pocket for a long time
Related: It's important to fill lighters with the appropriate fuel when refilling them as not all lighters use the same stuff. This lighter runs well on Ronson Universal Butane Fuel.
Scorch Torch Ambassador 
Price:  $10 – $15
Weight: 4.2 ounces (in packaging)
Dimensions: 1.17 x 0.67 x 3.00 inches
Specific features: Reusable, portable, ease of ignition
Best use: In home use and cigar lighting
Description: The Scorch Torch Ambassador Torch Lighter is a sturdy, robust lighter, in a slightly higher size category than some of our other options.
It is still easily portable in your average pocket, though, and we love the refined and elegant design – something rarely found in lighters. Perfect for using around the house as a sort of show-off piece, though we have no doubt it could stand up to the elements outside as well.
Users report that it always works, but on the second click. With an automatically opening head, this wonderful lighter can be operated with just one hand. That's a big thumb up from us, as not everyone wants to nilly around with both hands trying to get their lighter to work. It also has an adjustable flame control which can be handy if you want to do less extravagant fire starting. Turned up full it reportedly has quite a good flame.
PROS:
Operates with just one hand. It becomes easy to multitask while preparing the fire
Lightweight and compact to fit in your pocket for ease of safety and portability
It is waterproof and weatherproof. So the outdoor elements will not be a match to this lighter, but moderate ones
Has an adjustable flame control feature to keep the fire from spreading particularly in strong winds
CONS:
May not withstand the strong winds, but a little bit of coddling to enable the ignition
Related: The fuel of choice for this lighter is Zippo Premium Butane Fuel. It'll work best if you only refill the canister to 80% capacity.
Ultimate Survival Floating 
Price: Approx. $14
Weight: 1.4 ounces (shipping weight)
Dimensions: 2.5 x 0.5 x 1.5 inches
Specific features: Reusable, portable, highly waterproof
Best use: Out fishing or kayaking
Description: If you're after a bright lighter that won't go missing, the Ultimate Survival Floating Lighter in its crazy fluo coloring could be just the thing. This lighter is easy to spot from a distance and looks to be highly waterproof with its O-ring fitting.
It'll float to the surface for you if you ever drop it in the ocean or a river. Within its price range, it is certainly a great lighter with an excellent lighting mechanism that works even in windy conditions. Unfortunately, durability is any issue with this one because the plastic components are known to break off over prolonged use and the latch slowly becomes less usable as well.
However, if handled with care, this lighter should be a good fix. Apparently, it comes with a 2-year limited warranty on Amazon which is fantastic. Our favorite part will remain the useful crazy color scheme.
PROS:
Beautiful and colorful design for you to spot it even in the darkness after accidentally dropping it
The O-ring fitting seals the moisture out and prevents evaporation of the fuel when not in use
Light enough to float in water should you drop it unexpectedly into the river
Strong to survive the moderate windy conditions
2 year limited warranty
CONS:
Durable is a concern with its plastic components. They can break easily should you tap your foot on the lighter, harder. So you should always handle it with extra care.
Not strong enough for strong winds
Related: When refilling this lighter, it's best to use Vector Quintuple Butane Gas Fuel. You may also consider using others provided they are recommended by the producer of this lighter. Note that not all fuels could be suitable for all the lighters.
Coleman Black 
Price: Approx. $19
Weight: 4.8 ounces
Dimensions: 2.75 x 0.25 x 1.75 inches
Specific features: Flame strength, portable, refillable
Best use: Outdoors, fire making in the wild
Description: The last of our review lighters in the 'cheaper' price tag category, the Coleman Black Windproof Lighter has a mixed review from us.
On the positive side, this lighter has a unique coil heating element that produces a nice hot flame (keep it clear of your clothes) and also features a handy clear canister window so you can check your fuel level. Together these make it a fantastic hiking or camping buddy.
Despite its advertised water resistant sealing fitting the waterproofing level is questionable, so we wouldn't necessarily recommend it for those who are likely to submerge it fully in water often. As far as durability goes, it appears that once you get one that works from the start it will work for years, the trick is getting one that isn't broken when you receive it from the manufacturer. Known to work in temperatures down to 20 F, this is a wonderful lighter for the great outdoors.
PROS:
Unique coil heating element that yields a nice hot flame. It is tough enough to survive in windy conditions
Clean canister to check the fuel level
Temperatures down to 20 F
Light and compact lighter
CONS:
Relatively expensive compared to the above mentioned lighters.
Water resistance is not that advanced. So beware when you attempt to submerge in into the water.
Related: If choosing to purchase this lighter, it might be a good idea to get some backup fuel to take on your trips with you. The Zippo Premium Butane Fuel is, as usual, a good choice.
Numyth Tohil 2 
Price: Approx. $24
Weight: 4.8 ounces (shipping weight)
Dimensions: 2.25 x 0.79 inches (height x diameter)
Specific features: Reusable, portable, highly waterproof
Best use: Survival kit or first aid kit item
Description: The Numyth Tohil 2 Watertight Fluid Lighter  comes in a cool design that has a built-in hole for a key chain or other attachment, and grooves along the side to make it easier to open. We appreciate the manufacturer's attention to detail with this product and the full reusability of it.
The flint, wick, O-ring and lighter fluid can all be easily replaced after they have run their course. Their course looks to be around a year, give or take, which is pretty good for the monetary value.
The best part about this lighter is the low evaporation levels of fuel. Users report leaving it for months to come back and find the fuel levels have-not decreased at all. This makes the Numyth a perfect lighter for survival kits or emergency kits as it's likely to be usable whenever you reach for it – even if it hasn't been in a while.
On the downside, its flame doesn't light fires easily in windy conditions. So, it's up to you how important that is to you in a lighter. Definitely one of our top picks, this high-quality lighter will make an excellent long life companion and kit item.
PROS:
Compact and lightweight to be carried in your pockets
Waterproof design to withstand the harsh climatic conditions
Low evaporation levels of use, especially when not in use
Reusable lighter to refill if fuel has been depleted
Best lighter to be used as a survival kit
CONS:
The flames do not withstand the harsh and strong winds
Relatively expensive, but considering the features one might say a great value for money.
Related: As with many lighters, this item doesn't ship with lighter fluid in it due the regulatory laws. To fill it up, you might want to buy a Zippo 121503 Fuel Canister.
Windmill Delta 
Price: Approx. $41
Weight: 0.32 ounces
Dimensions: 1.0 x 2.0 x 2.6 inches
Specific features: Tough, flame strength, reusable
Best use: Everywhere a flame is needed
Description: This amazing lighter is well worth the slight extra tax on your wallet. The Windmill Delta Shockproof Lighter lives up to its name and produces a hot flame from its combustion coil in any weather conditions.
Known to be a long lasting and durable option, this lighter is the kind that you could own for years. The only complaints are direct results of its hot flame. Namely, that it consumes a larger than usual amount of lighter fuel and that the button gets hot when pressed for a continuous amount of time. This is only a problem if you need a continuously running flame to be produced from your lighter, otherwise it's pretty close to perfect.
Small and portable, with effective waterproofing and a tough exterior made from elastomer and metal, this lighter will go the distance with you. We recommend it to any person who anticipates a rough ride for their lighter and who wants to purchase a high-quality item.
PROS:
Hot flame from combustion coil
Long lasting and lightweight lighter
Hot flames lights for a long time
Effective waterproof feature to withstand the inclement temperatures
CONS:
Consumes more fuel than others
It is relatively expensive, but worth the price
Hot flames could be dangerous if the lighter is being operated by inexperienced users
Related: Vector Quintuple Butane Fuel is the best choice for refill fluid for this particular lighter, and judging from the lighter's flame strength, you might need that refill soon.
Plazmatic X 
Price: $34 – $80
Weight: 6 ounces
Dimensions: 2.8 x 1.4 x 0.5 inches
Specific features: Reusable, ease of ignition, portable
Best use: Scenarios calling for a small flame
Description: Without a doubt one of the coolest and most unique lighters available, the Plazmatic X Torch Lighter generates its flame from electricity. The product comes with a USB charging cable in a nice box all ready for gifting, even if that gift is to yourself.
The most expensive item on our list, this lighter is not necessarily waterproof (don't drop it in the river!) but it has been made to withstand wind and rain so that it will give you a flame in any scenario.It's quite a lot heavier than a traditional lighter, probably because of the high-quality, durable zinc alloy case and the whopping great lithium battery in it. Each battery charge gives you 70 to 100 lights!
There is a high pitched noise when it's used, but other than that, this looks to be an ideal lighter. It's a fantastic choice for those who want a chemical free option that's a little higher tech than a traditional lighter.
PROS:
Gets its flames from the electricity. That's the total uniqueness!
Ease ignition
Portable and reusable lighter by charging its lithium battery
Durable zinc alloy as its design
CONS:
A huge problem if you left without the USB charger
It is heavier than other non-electricity powered lighters
It is relatively expensive
Related: These wonderful lighters come with USB charging cables, but you can never have too many backup USB cables. The SAUS Micro USB Cable High Speed with braided cords can make a great backup option.
So, Which Lighter Is Best?
All of the above products have their own pros and cons and determining which one is best will require you to compare their strengths against your intended use for them. This list of products is a good indication of the amazing waterproof lighters on the market today.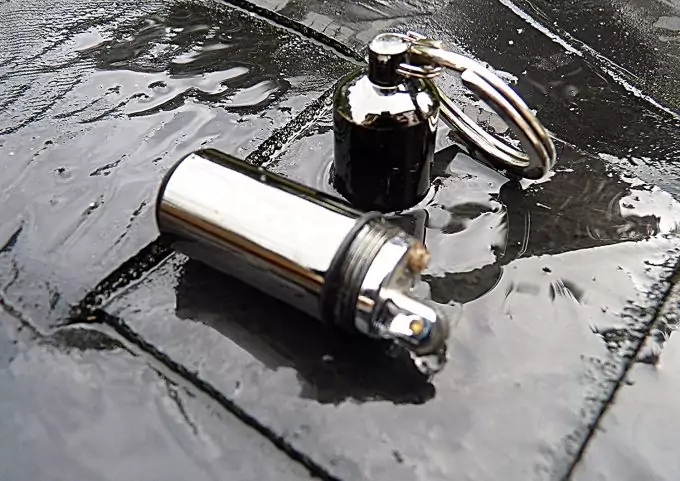 With such a varied range to choose from, you can't go wrong. Our closing recommendation would be to pay attention to how long you want this lighter to last and to pay in the appropriate price category for that answer.
We have actually highlighted the important features that you should prioritize when choosing any of these lighters. The table above seeks to give you a glimpse of what to expect in the review. It also helps expedite decision making in selecting the best lighter that is equally waterproof.
All the best with your search! We hope we have been able to shed some light on this topic for you (pun intended). And, if you have any thoughts you would like to share with us and our readers, feel free to leave a comment in the comment section below.