So, you are an avid hiker who spends most of the free time you have in the great outdoors? You will definitely agree that there is nothing better than escaping the city rush and car exhaust smell and head out to a forest where nothing but fresh air and beautiful scenery awaits for you. But, you are not much of a fan of the season that brings cold temperatures, cold winds, and snow, right? So, how to keep hiking even when the winter is raging outside? Easy! Beside getting a great winter jacket, layered underwear clothing, you also need to invest in the best winter hiking pants the market has to offer!
You need to be looking for a super-featured pair of pants that can protect you against the frigid environmental temperatures while travelling to any place, without any fear of hypothermia. The winter hiking pants are made exactly for that. Ideally, winter pants should have, among other things, a great comfort, insulation, versatility and waterproof qualities. There are various models, made with varying fabric materials, and some embedding advanced coating technologies to protect against the prolonged precipitations in the outdoors. You, therefore, have to select carefully before you regret wasting your hard-earned dollars.
We know how daunting it could be to choose the best winter hiking pants when given a broad range of virtually similar products on the market. To narrow your search, and help you pick the best, we have highlighted the most important features to consider before making a purchase. After that, you can browse through our top model reviews, and, armed with knowledge, picking the right pair for you will be easy. Let's begin!
Our Top Picks
| Product Name | Specific Features | Insulation | Weight | Gender | Price |
| --- | --- | --- | --- | --- | --- |
| Mountain Hardwear Returnia | Dry Q core waterproof technology and two interior thigh vents | Thermal Q Elite synthetic insulation | 1.1 pounds | Women's | Check price on Amazon |
| Mountain Hardwear Snowburst | Tricot fleece-lined hand pockets, adjustable elastic waistband | Synthetic insulation | 1.4 pounds | Women's | Check price on Amazon |
| Mountain Equipment Lightline | DWR treatment, removable suspenders on the waist | Down insulation | 1.4 pounds | Men's | Check price on Amazon |
| Outdoor Research Neoplume | Dual-snap zipper fly, water resistant, wind resistant | Synthetic | 1 pound | Men's | Check price on Amazon |
| Spyder Troublemaker | Seam taped, articulated knee construction, inner snow gaiters | Synthetic | 1.2 pounds | Men's | Check price on Amazon |
| Pulse Pull-On Snowboard | Waterproof, taped seams, leg snow cuff | Synthetic | 1.1 pounds | Men's | Check price on Amazon |
| Arcteryx Atom LT | DWR treatment, regular fit, tin than nylon material | Core-loft insulation | 1.4 pounds | Men's | Check price on Amazon |
Things to Consider Before Buying
Like any other typical product found in a local store, you'll want to understand the important features before putting your hands on it.
It's even more demanding with the winter hiking pants, than it is with the summer or spring hiking pants that are too basic. One mistake with the winter hiking pants you are sick! Not a joke. Have you heard about hypothermia?
Materials
The material of any hiking pants, is arguably the main difference between summer and winter hiking pants. In an ordinary summer hiking pants, you wouldn't have a problem purchasing a cotton-made model for its affordable price or fairly warmth properties.
But, in the winter you are advised against that, due to its failure to wick away the moisture or dry quick whenever you find yourself drenched in sweat or wet snow, or cold mud.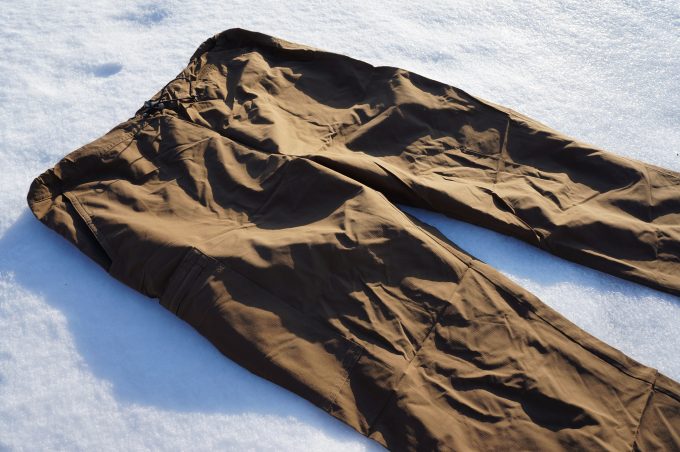 Many models are made of a lightweight and breathable nylon, or polyester, or the composite of nylon and spandex/elastane. The manufacturers consider the overall functionality of these materials. For instance, 100% nylon versus 96% nylon with 4% spandex would perform poorly in terms of mobility especially in the knee areas.
When choosing the fabric, consider also the extra stressful activities you might be interested to pursue in the outdoors. For example, climbing requires a flexible and highly stretchable hiking pair of pants. Not only are you focused on the protection against the cold weather and wind, but with the overall functionality as well.
The other consideration is durability. The outdoor elements can speed up wearing off of your hiking pants. So you need a durable material. Polyester and nylon still fit, and their composites are even much better for these situations. Try to avoid 100% cotton, unless it's a small percentage combined with other fabric materials suitable for winter.
Water Resistance/Proofness
Most of the hiking pants we reviewed in this article, are DWR coated. However, water resistance is not equivalent to waterproofness. A waterproof pair of pants is intensely constructed with fully taped seams and inner coatings. But water resistant pants are coated predominantly on the outer shell to repel water drops from soaking in.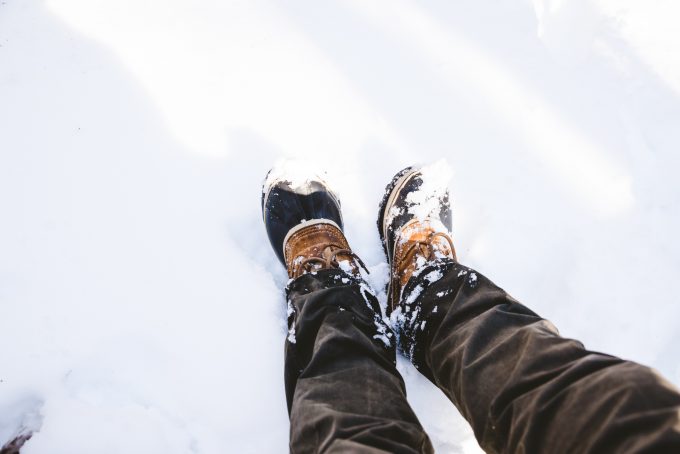 Hiking in the winter brings challenges of the blowing snow, precipitation or storm rainfall. But bear in mind that these trousers, are meant for moderate downfalls, not the prolonged one. Otherwise, they could have been called rain-shell hiking pants. We believe you wouldn't opt for rain pants to climb mountains with the whole day, right?
But, extra waterproofing features come with extra costs. Still, that is a great investment for the unexpected downpours. It is even better to have a spare rain jacket or pants in your hiking gear. Please note that the DWR (Durable Water Resistant) coating fades with time. So you might need to re-apply it at a later stage.
Weight
Here comes the most confusing feature. Many people believe that the heavier or bulkier the pants, the better the warmth provided. Well, this perception worked unarguably in the past. Nowadays, we have advanced hiking pants made of sophisticated synthetic or natural insulating materials with higher warmth to weight ratios.
All being noted; you have to look at the weight figures of each pair of pants, and choose according to the weight you would sustain for long days of hiking. In our reviews section, we have the models like the Outdoor Research Neoplume, with less than 1 pound of weight, making this pair the most lightweight on the list.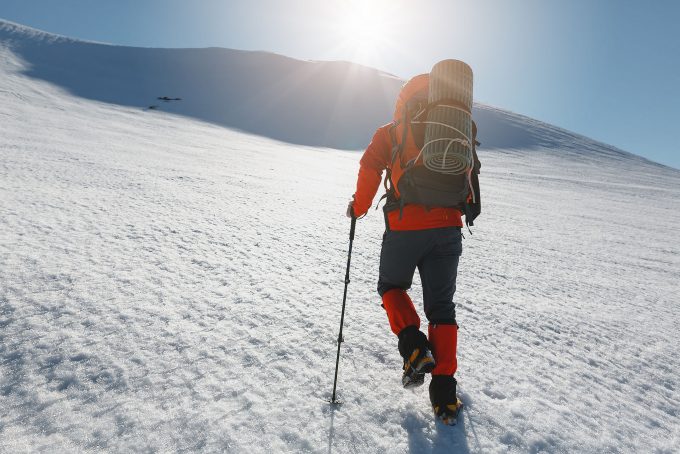 The complexity of the hiking pants contributes to the excessive weight. Say you have a pair of convertible pants, with gusseted crotch and articulated knees, as well as with zippers, and on the other side, an ordinary non-convertible pair of pants.
The convertible one will certainly weight more. Others come with integrated belt or belt loops, so that adds more weight too. The pockets also add to the weight of the pants.
The idea of having extra pockets sounds exciting because you can save many valuables. But, the higher number of them will make the pants feel bulkier. Some are zippered at the thigh and some are compartment-like. It's all about a personal taste that what number of features you want in your hiking pant to rid of excess weight.
Insulation
Now, insulation can be regarded as the most important feature of them all because winter hiking pants without proper insulation are just pointless to be called that. Some hikers make sure that their pants have the base layer, mid-layer and the outer-layer insulation options.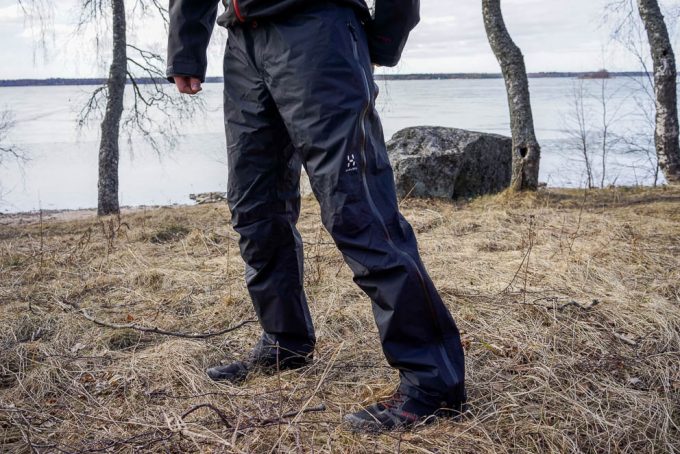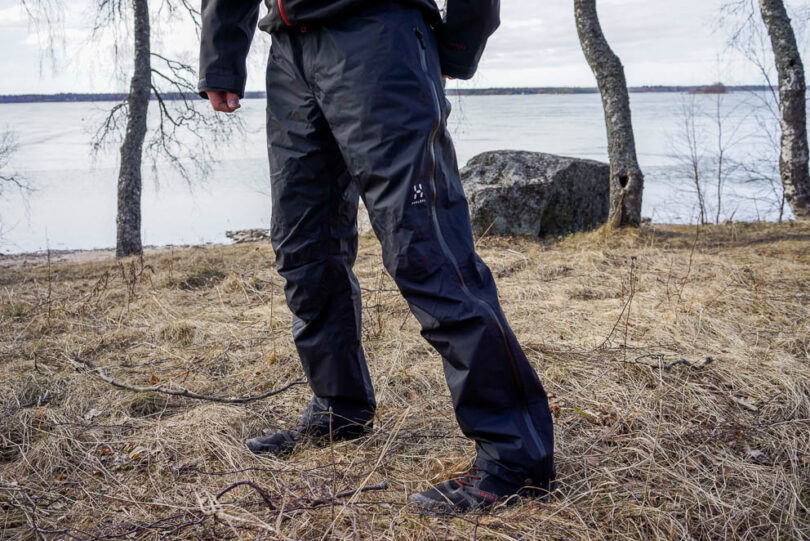 The base layer can have a breathable and lightweight fleece material, the mid-layer can have the soft-shell fleece that provides insulation, and the outer layer should have hard-shell that basically protects against the elements.
The choice of the insulating material is also of paramount importance. The variety of insulating materials includes the Down, Merino Wool, and the synthetic options such as Gore-Tex. Each has got its trade-offs and you have to weigh your options well.
For instance, Down is a great insulating material, but only suitable in dry climates because it loses its loft and comfort if drenched in sweat or rain.
Synthetic insulating materials are the best when it comes to wet weather, because they do not lose their ability to wick away moisture and dry quickly. You might be thinking we are biased by leaving out the cotton, but, truly, we are not! Cotton is just a bad choice for wet conditions because it takes too much time to dry.
Breathability
The more intensive our exercises are, the more perspiration we produce. While still at it, trekking down or up the mountains, you will definitely feel the dampness of the clothes. But, the minute you rest, it's when it starts to get chilly. That's when breathability of the material comes in.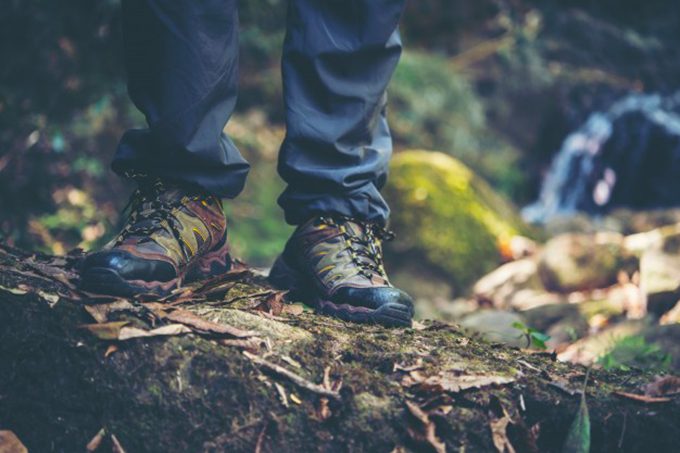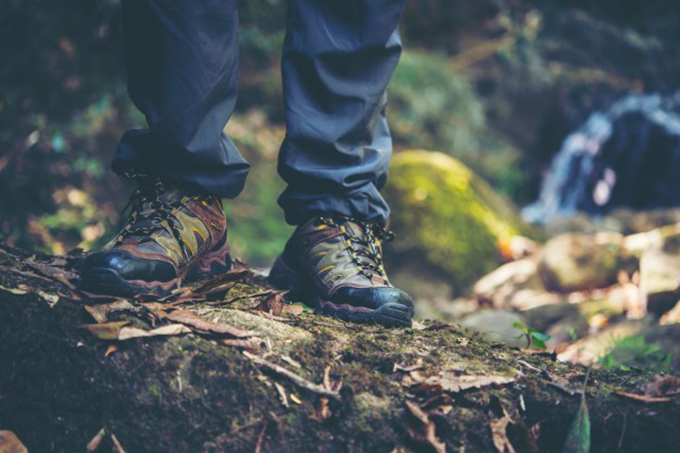 So, choose the fabric material that is breathable. Most hiking pants are made with the breathable nylon and polyester, and other fabric materials. No matter how multi-layered the pants can be, they must be breathable.
The failure of breathability will develop into a nasty odor along your hikes. Thanks to the wicking ability of the nylon and its composites in wicking away moisture. The DWR coating also plays a significant role in enhancing the breathability of the fabric. It helps repel water drops, thus improves the breathability.
Proper Fit
By proper fit we do not insinuate a slim fit. That might be suitable for fashion purposes or for temporary hikes around the neighborhood.
Proper fit requires articulated knees, as well as gusseted crotch to help improve the mobility. A standard pair of pants might lead to chafing and even abrasion on your skin, especially if traveling at longer distances.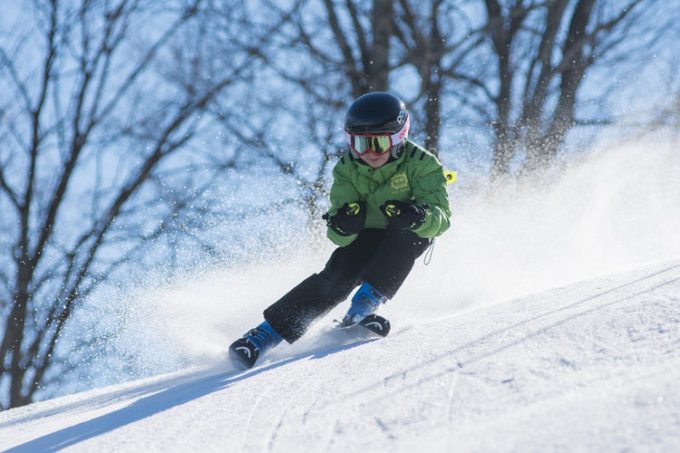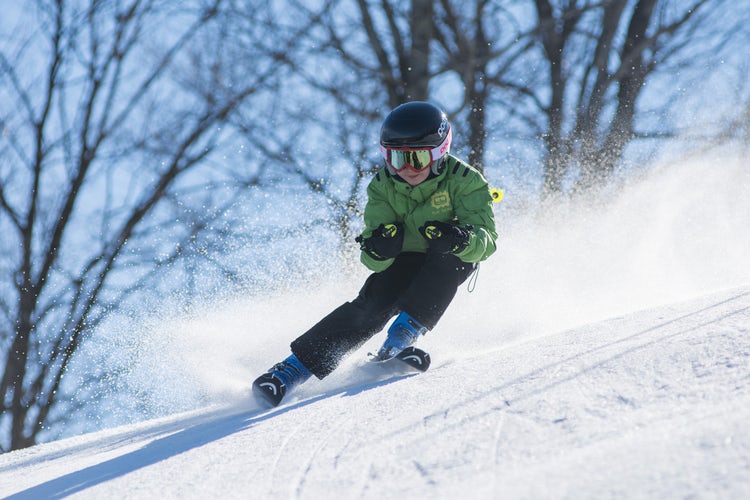 We also do not refer to a baggy appearance of pants when we say a proper fit. The hiking pants should be in the middle, and include the buttons, elastic adjustments and built-in belts, to enhance the proper fit.
Worried about your proper waist size? Check the waistline enclosure of the pants to see if there is any elastic adjustment. You can also look for belt loops or drawstrings to improve the fit.
Other Considerations
The color of the pant may seem insignificant, but it is worth considering too. Dark colors may absorb too much heat from the sun to keep you warm. But then, dark colors are not easy to spot in the wilderness, in case there is no snow, if you hike with companions and for some reason get separated from them and need their help.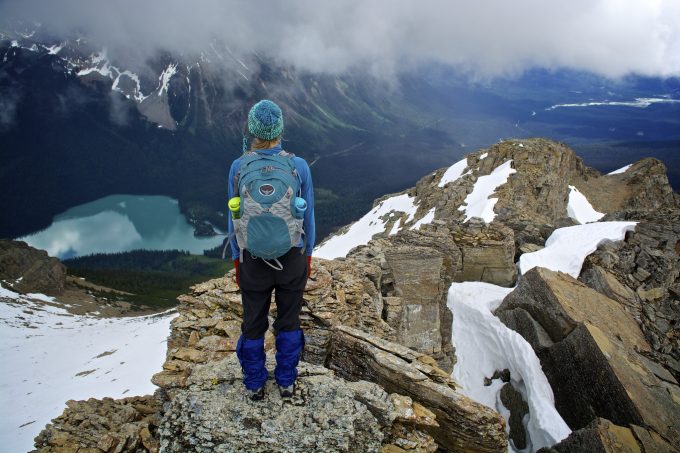 Also noteworthy is the price tag on these pants. Generally, winter gear is fairly expensive. But it is a great investment for an avid hiker wanting to arm for the frigid nights.
Armed with these important features to look for in a winter hiking pant, we can now spend time assessing the products below. We have also highlighted the pros and the cons for each, in order to make your choice even easier.
Best Products on the Market
Now, here's the real collection of cold weather hiking pants as we promised from the beginning. We made sure that you do not run around buying substandard hiking pants, that you might regret afterwards. Enjoy!
Mountain Hardwear Returnia Pants 
Price: $80 – $180
Weight: 1.1 pounds
Specific features: ThermalQ Elite synthetic insulation, Dry Q Core waterproof technology, Micro-Chamois-lined adjustable waist, two interior thigh vents, for women
Best use: Hiking, Alpine climbing, backpacking in the winter
Description: Hiking in frigid weather with Mountain Hardwear Returnia Pants will be more enjoyable, taking into account their impressive synthetic insulation. They have the advantage of keeping you warm, even after drenching in sweat or moderate rain, unlike the counterparts, the Down insulated pants.
This model is made with a proprietary Thermal Q Elite synthetic insulation that mimics the Down's insulation capabilities, but with a higher warmth to weight ratio.
When hiking in the winter, the probability of getting soaked is high. Although, these pants are not designed like a rain shell, they will take their part in repelling a certain amount of water, thanks to the Dry.Q water-repeling technology.
They will perform well in moderate precipitations, but for prolonged downpours, we advise you bring along the raincoat. The Dry Q technology also enhances breathability of this model.
When hiking, we are all prone to sweating, especially if hiking on steep mountains. So, this will help regulate the body temperature as well as get rid of the sweat. In addition to that, the two interior thigh vents will also improve the ventilation to reduce the accumulation of perspiration.
Just a word of advice, take note of the right size you order before you have to face shipping costs returning the wrong size. The downside of these pants is the lack of an elastic adjustment at the waist to fit almost everyone. Only the belt loops are sewn to fit your own belt. But still, that doesn't solve the size issues.
The variety of color choices, makes them appealing in terms of choosing a pair that will match your style. Also, with an overall weight of 1.1 pounds, these pants are not the most lightweight on our list, but, nonetheless, still fairly lightweight to travel long distances.
PROS:
Therma Q Elite synthetic insulation
Dry Q waterproof and breathable technology
Two interior thigh vents to provide more ventilation
Available in many colors
CONS:
No elastic adjustment on the waist, so beware of the right size you order
No integrated belt
Fairly costly
Related: These hiking pants are best matched with the Mountain Hardwear Returnia Jacket, to have a complete combo for the cold weather. The jacket is also made with the Therma.Q synthetic insulation and the breathable nylon. The two way adjustable hood will protect your head from the freezing and blowing snow. And to secure the fit in the waist, we recommend the Mountain Hardwear Belt.
Mountain Hardwear Snowburst Pants 
Price: $80 – $200
Weight: 1.4 pounds
Specific features: For women, 100% polyester, tricot fleece-lined hand pockets, adjustable elastic waistband, zippered interior thigh vents, gripper elastic powder cuffs.
Best use: Hiking in cold environments
Description: The Mountain Hardwear Snowburst Pants are one of the best models for winter hiking. Thanks to their impressive insulating features, they should be on everybody's winter hiking gear list.
This model is made of the lightweight and durable polyester, although it is not the most lightweight pair on our list, with its 1.4 pounds. Polyester is resistant to abrasion and stretching. But, this resistance to stretching can be the downside of the fabric because outdoor apparel needs that bit of stretch for proper mobility.
The other downside is that polyester is not impressively breathable. However, they make up with thigh vents, that can provide enough ventilation when you feel too hot.
The tricot fleece-lined hand pockets and the zippered stow pocket, at the lower leg, provide extra storage for your valuables. The hand pockets can also provide extra warmth for your hands if you happen to forget or lose the gloves. The adjustable elastic waistband appeals to many women because it can fit a variety of waist sizes.
PROS:
Adjustable waistband to fit variety of sizes
Warm even after getting wet
Lightweight and durable
Hand pockets and low leg pockets
CONS:
Fairly expensive price range
Polyester is not impressively breathable
Related: In preparation for the chilly conditions, you also have to consider having insulation for the entire body. Mountain Hardwear also offers the Stretch Down Hooded Jacket. It comes with the Q Shield Down 750 fill power, to provide the greatest warmth to weight ratio. The adjustable hood will surely protect your head against the freezing snow.
Mountain Equipment Lightline Pants 
Price: Approx. $250
Weight: 1.4 pounds
Specific features: Drilite loft, DWR treatment, one thigh pocket, removable suspenders on the waist, nylon made, regular fit, 675-fill Down.
Best use: Winter hiking
Description: The Mountain Equipment Lightline Pants are a Down-filled model that is a great choice for thewinter. You can survive the frigid temperatures because Down provides great warmth, and it will insulate your body without needing an extra hard shell pair of pants. Combined with this insulation, is the proprietary Drilite loft to provide more comfort.
The pants are made of the stain resistant, lightweight, and abrasion resistant nylon, which also has the insulating properties. But, nylon is not impressively flexible, so this might affect your mobility when executing some outdoor activities such as climbing.
Also worth mentioning is that the regular fit, that will enhance your mobility, especially in the waist, thanks to the removable suspenders. Most men love having numerous pockets because they can store as many valuables as possible. Unfortunately, this model has only one thigh pocket, so this might be a drawback.
Let's not forget about their capability to shed some water drops. The nylon itself doesn't absorbe the water, and the DWR treatment adds to that resistance. But, note that the DWR treatment can fade off with time and you may need to re-coat it. The pants are water resistant not waterproof, so avoid soaking staying in downpours for too long.
PROS:
Down-filled
DWR treatment
Lightweight, durable and breathable nylon fabric material
Removable waist suspenders
CONS:
One thigh pocket
Fairly expensive
Related: For an avid winter hiker, it is best to also invest in the Mountain Equipment K7 Down Jacket, to have a full winter gear. It is durable and comfortable, and will allow you to withstand extremely cold weather conditions.
Outdoor Research Neoplume Pants 
Price: $88 – $175
Weight: 1 pound
Specific features: Water resistant, wind resistant, 100% nylon shell, 100% nylon lining, insulation 100% polyester, dual-snap zipper fly
Best use: Hiking in the winter, skiing, mountaineering
Description: With the Outdoor Research Neoplume Pants, you will not go wrong in those freezing days or night of winter. What caught our attention is the multi-layer insulation that is made of a polyester and nylon shell. The pants will help you traverse through snow build-ups in unfavorable temperature conditions.
Bear in mind the rain precipitation can be your worst enemy in the wilderness during winter. However, these pants got you covered, with their water resistance feature. They are coated with DWR, to repel the water drops from soaking up. But, they are not designed to be waterproof.
When facing the cold wind at high speeds, these pants will protect you, thanks to their polyester insulation. But, bear in mind that polyester doesn't breathe effectively, so the sweat accumulation may be a challenge. It is nonetheless not a bad thing – just an inconvenient consideration.
The thigh pocket can be helpful in providing additional storage for your valuables, but it is insufficient for someone looking for extra storage. Otherwise, you will have to bring a handbag. The 1 pound overall weight makes these hiking pants the most lightweight on our list.
PROS:
Water repellent
Wind resistant
Lightweight and durable fabric materials
Synthetic insulation
CONS:
Breathability is a concern because the polyester is not good in it
One pocket is not enough
Related: Pairing these hiking pants with the Outdoor Research Ferrosi Jacket will make your winter adventure an epic moment. The jacket is water resistant and breathable so you won't struggle with too much perspiration or soaked inner lining. It has extra pockets so you can use them to warm your hands if you have no gloves or store extra valuables.
Spyder Troublemaker Pants 
Price: $70 – $272
Weight: 1.2 pounds
Specific features: 100% polyester, thigh ventilation system, seam taped, articulated knee construction, inner snow gaiters
Best use: Hiking in the cold temperatures, snowboarding, mountaineering
Description: The Spyder Troublemaker Pant boosts 100% polyester as the durable and lightweight fabric material. It is a must-have for those looking for an incredibly warm winter hiking pants with impressive features. They have taped seams, which provide that waterproof quality you need to withstand the chilly water drops.
The pants are, furthermore, making your outdoor activities more enjoyable with their articulated knee construction. You can climb mountains without being constricted in the knees.
The inner snow gaiters provide more protection against the snow during winter times. Also, thanks to the adjustable waist with belt loops, achieving a proper fit is much easier.
To store your belongings, the pants offer zippered hand pockets, as well side cargo pocket. If the temperature rises and you start sweating as a result, the thigh ventilation system will help regulate your body heat.
PROS:
Seam taped
Adjustable waist with belt loops
Thigh ventilation system
Zippered hand pockets and cargo pocket for extra storage
Articulated knee construction
CONS:
They can be long, so beware of the correct size to avoid shredding of the fabric
Can feel baggy around the legs.
Related: To insulate your entire body, you can consider the Spyder Chambers Jacket. It is made of 100% polyester, and comes with internal goggle and mesh pocket for extra storage. To protect your hands as well, we recommend the Spyder Overweb Gore-Tex Ski Gloves.
Pulse Pull-On Snowboard Pants 
Price: Approx. $60
Weight: 1.1 pounds
Specific features: Waterproof, taped seams, zippered pockets, leg snow cuff, comfortable waistband
Best use: Winter hiking, backpacking, alpine climbs
Description: The Pulse Pull-On Snowboard Pants prove that a low price tag does not necessarily mean a substandard quality. This model is the most affordable, found below $70, but still incredibly feature packed.
To start off, we will mention that they come with fully taped seams, ensuring firm waterproof properties against the mild precipitation. But, these pants are not designed to withstand the prolonged exposure water or dampness. So, you might consider bringing the rain shell if the place you plan to visit is known for being wet.
Scared that your phone will get damaged by the snow or precipitation? These pants have you covered as they come with the zippered pockets that are protected by the water resistant shell. Also, the leg snow cuff will prevent the snow from coming in, and your body's heat from escaping.
The waistband is comfortable, so you won't feel constricted, and it is secured with buttons and an adjustable waistband. So, the size choosing is not a big issue, and the belt loops are featured to further secure the pants and the fit.
PROS:
Affordable
Taped seams
Zippered pockets for extra storage
Comfortable and adjustable waistband
Leg snow cuff
CONS:
The legs are not wide enough to have underwear layers
They can feel crunchy when cold
Related: The Waterproof Winter Duck Snow Boots can complete your preparation for the lower body. These boots are rugged and well insulated to walk on any terrain.
Arc'teryx Atom LT Pant 
Price: Approx. $250
Weight: 1.4 pounds
Specific features: One internal stow pocket, 60g Core-loft insulation, DWR treatment, regular fit, Tinthan nylon material
Best use: Mountaineering, backpacking in the winter
Description: Now, our last product on the list, the Arc'teryx Atom LT Pants. This model is a great companion for men enthusiastic about winter hiking. Although, not insulated with natural insulation, they still are great competition to the natural Down, with their 60g Core-loft insulation. The harsh temperatures will not be a match, no matter how long you stay outside.
Furthermore, they are made of the durable and lightweight nylon material, and sweat build-up will not be a problem because this material is breathable. And, the pants are treated with DWR.
The pants are not too baggy and are just right with the regular fit, to enable maximum mobility. But still, they fall behind in terms of motion, to any model that comes with articulated knees. The drawback may be the one internal stow pocket, which many may find inconvenient.
PROS:
DWR treatment
60g Core-loft insulation
Regular fit
Adjustable waistband with vertical zippers
CONS:
Quite expensive
One stow pocket is insufficient
Related: No strong winds or cold temperatures will be your concern when you combine these pants with the Arc'Teryx Cerium LT Hooded Jacket. The jacket is available in various colors and provides excellent insulation and warmth.
Wrap Up
We have reached the end of our article. Hopefully, our buying guide will make things easy for you. At the end, we can only add that we understand that preparing for the winter can be a hassle, especially for the beginners.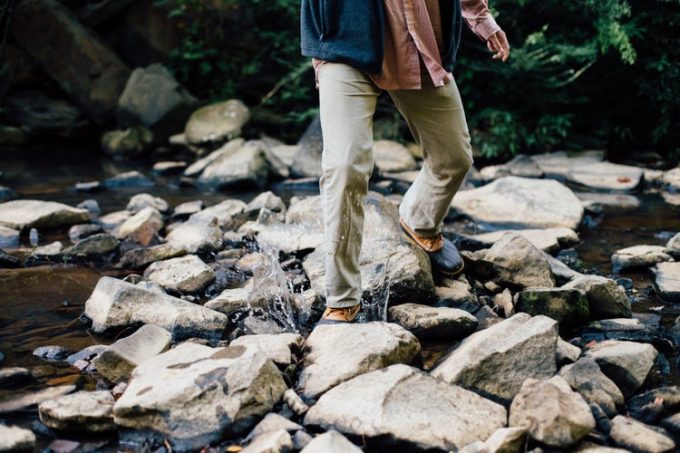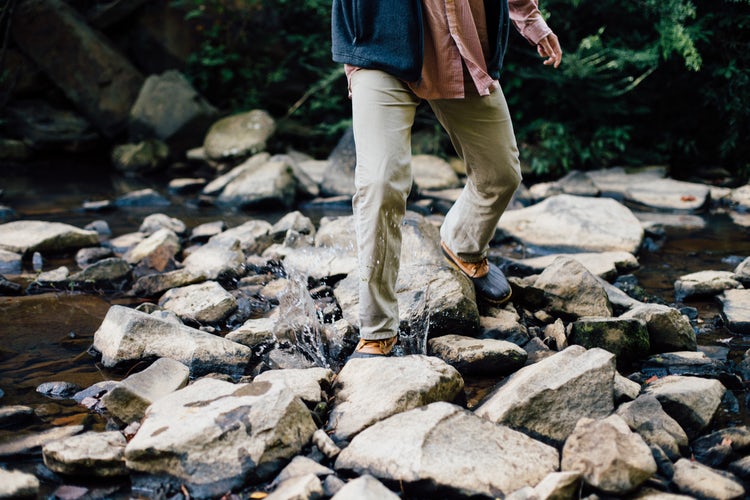 But, now that you know which features are the most important ones, and after you've read all the best model reviews, making the perfect choice shouldn't be so hard, right? Also, take into account the recommended related products to complete your winter preparation, and, be careful with your purchase, especially when choosing the right sizes.
Now it is your turn to share the thoughts. Have we left out any specific model you know and think that it should have made the list? Please share with us in the comments below. Thanks for reading!