Hiking is a strenuous exercise that is equally breathtakingly rewarding since you get to explore scenery and spectacular wilderness views as well as lose weight if you're overweight. The nature has blessed us with plenty of hiking destinations some of which have been frequented by enthusiasts, while others are less frequented perhaps due to intolerable weather conditions or slippery terrains.
This, therefore, calls for an informed hiker who can carefully choose the best hikes in the world with all factors in mind. Don't worry if you are a newbie to this exciting and adventurous outdoor activity because we've got you covered in this guide below.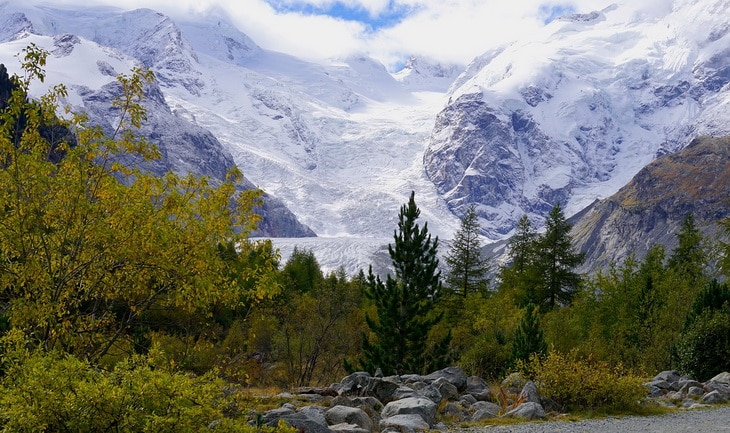 To start with, it can be mentally exhausting for the inexperienced in hiking to choose the best hikes. As thus, we will start by discussing the types of hiking as well as the tips on how to find the best locations that are best for you. There can be plenty of locations but not all are the best locations for you. For example, you might find out that a certain country has exotic and breathtaking scenery that is great for alpine hiking but then country's safety is not on par. You wouldn't like to hike in a destination that jeopardizes your safety no matter how amazing it is.
How to find out which hikes and locations are best for you
It's of paramount importance to first know that which types of hikes and locations are best for you. Let's first give you an overview of the types of hikes that you can look up to.
Snowshoeing (winter hiking)
With this type of hiking, you get to hike in the snow during winter times in the wilderness. You should visit the places that are frequented by this nature's ice. However, you have to be well-prepared to buy sufficient winter clothing such as snow boots, jackets and clothes that are well-insulated. Moreover, your snow shoes should have a better traction to prevent slippery when you hike in the snow. To choose the best snowshoes for winter hiking, check out our article on this topic.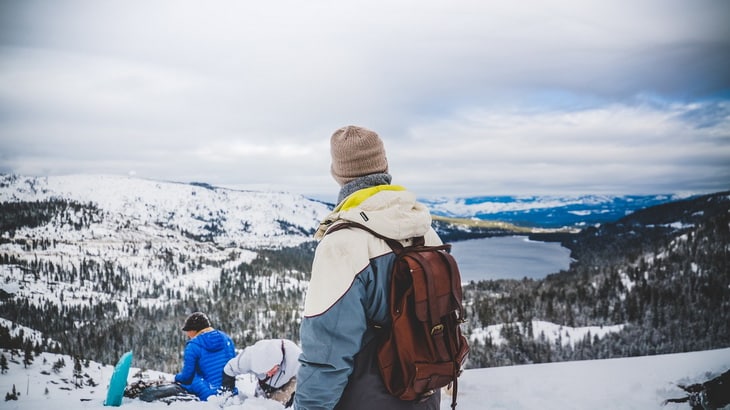 Snow gives you an opportunity to explore many off-trail routes because it covers almost all the obstacles such as rocks and thorn trees so you can traverse freely. But you still have to be cautious of your safety. As long as you are fully prepared with your hiking gear dedicated for snow hiking, you can then proceed.
Day Hiking
Day hiking can be a great experience even for newbies in hiking. You can spot your desired destination and, depending on the number of days to hike, bring a camping tent at night and other needed accessories to make your trip enjoyable. With day hiking, you can explore as many interesting landmarks as possible and also take photographs using advanced cameras such as the GoPro camera models.
You also have to be fully prepared for the fluctuations of wilderness temperatures when hiking to avoid temperature-associated deficiencies such hypothermia and hyperthermia. Make sure that you take versatile clothes or take extra clothes, but avoid backpacks especially if you have opted for alpine or subalpine climbing. Temperatures can be adverse if not well anticipated. What we mean is that, take heavy and light clothes and shoes so that you can be prepared for the inclement or hot weather conditions. See our article on the topnotch best layer to prepare you for any outdoor activities.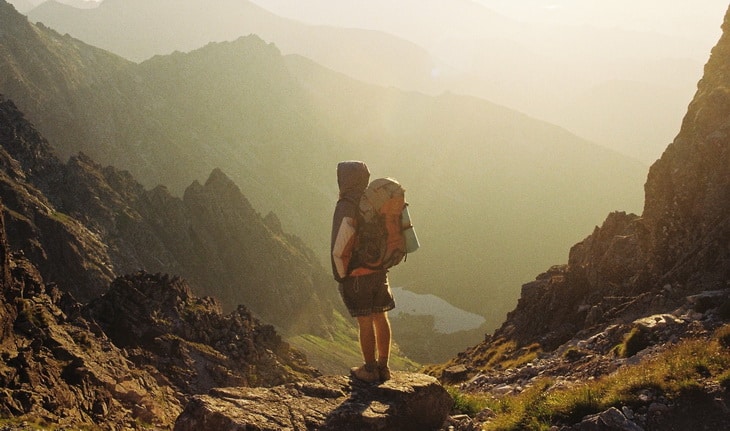 The camping tents and other ancillary tools are also indispensable for day hiking. If, for instance, you plan to explore nature for more than a week or months, you need to pitch a mobile at night to rest before you resume your adventurous activity the next morning. This means your backpack should be spacious enough to store food and your changing clothes, to mention a few needed items.
Overnight hiking
Some aspirant hikers may regard this type of hiking as a blessing because it negates the use of a camping tent at night. You can hike through the night, but then it is equally demanding. It's demanding due to the infamously harsh temperatures in the wilderness predominantly in the night. That said, you need enough insulation to undertake overnight hiking.
Furthermore, you need enough lighting to see your trails. A headlamp or a torch can be your best friends in overnight hiking. But if there's a full moon, then your problems are solved because no headlamp may be necessary unless you are desired path is going to be in the forest amid large shadowed trees. To give you more tips and guidelines on what you have to know about night hiking, read our piece on this topic.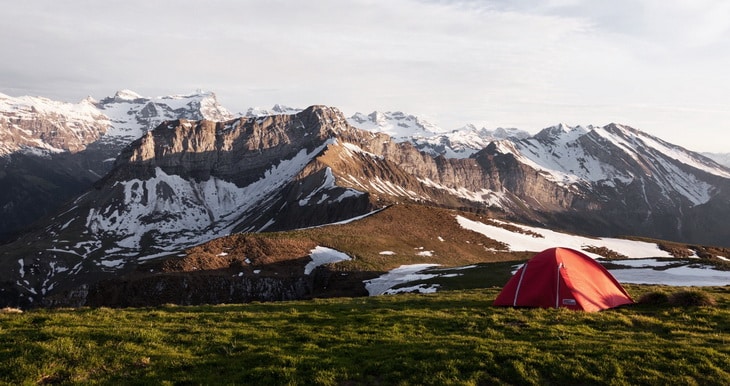 Furthermore, be mindful of your security in overnight hiking unless you are in a group because dangerous animals can be bad news for your adventure in the night. They often go hunting at night. That's one of the setbacks of overnight exploration of nature.
Backcountry hiking
This is more about the locations that you want to hike at. You might come across well-groomed or off-trail paths and you need to be prepared for all of them. The solution is the quality, functional and durable hiking boots and convertible hiking pants. Looking for the best pants? Check out our piece on the best convertible pants for hiking.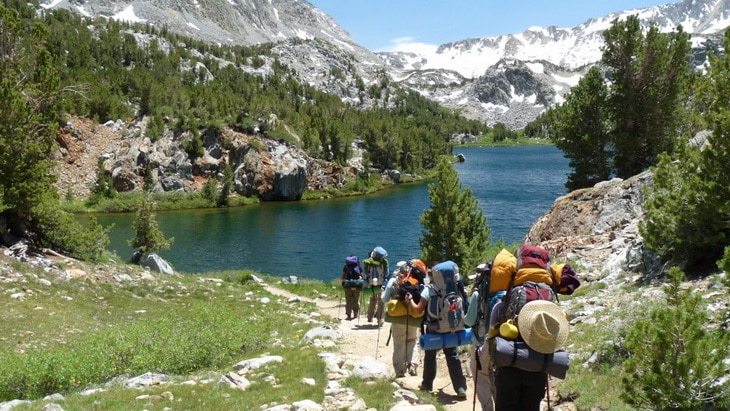 All other tools such as the ultralight tent and other accessories are still must-haves for backcountry hiking.
Weight loss hiking
Hiking has been found to be a weight loss intensive exercise wherein hikers can potentially lose thousands of calories depending on the number of days and the types of terrains you traverse on. Alpine hiking, in particular, can be very effective in burning fats from our body. After a few days of hiking, you might have lost massive calories to keep your body in shape.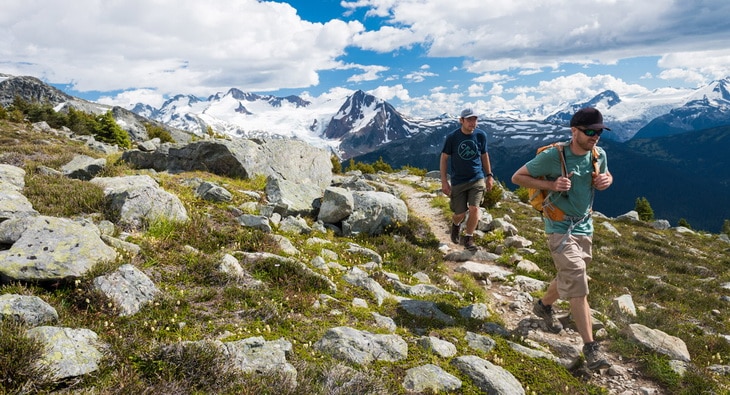 Hiking for weight loss can be done alternatively for repeated short trips whereby you eliminate the need to camp in the wilderness. You can spot the nearest mountains in your locations and climb it in a bid to lose weight.
All that you need are light clothes and sport shoes or hiking boots because off-trails can be treacherous for lighter sport-shoes. Also versatile clothing is important because weather conditions may fluctuate.
Romantic hiking
It's self-explanatory that two people can engage in this type of hiking. The couple can find the best location with exotic landmarks to explore. You can accomplish this in daylight or overnight. But it would be preferable if you do it in a daylight, so that you can take beautiful photographs to reminisce the moments later on to spark the romance.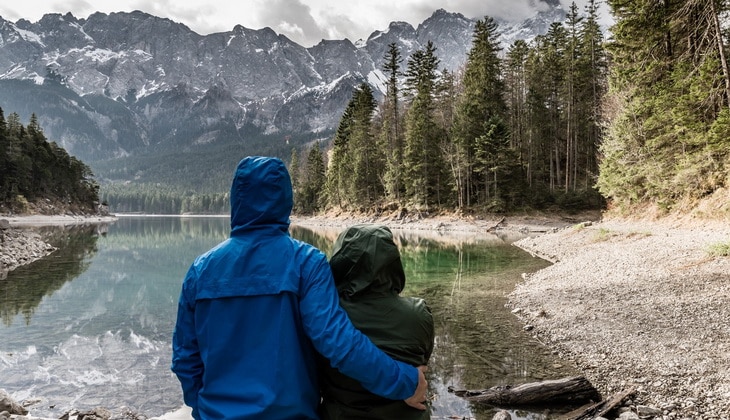 Now that we have gone through the types of hiking that you can opt for, let's now bring you the best locations that can be amazing to you.
Hiking locations that are best for you
We have included a few locations across the world that have been frequented by seasonal hikers. We believe that they can be the best locations for you. Our advice is that, you must prioritize your security and your health when choosing a specific location to travel on.
Security: This can be minimized if you travel in groups. A solo hiker may be susceptible to security concerns. For example, isolated forests can be too dangerous more especially those without well-groomed trails. As thus, we encourage you to consider only the safest locations that are most traversed by other hikers. You should go to your library or local bookstore or search google to search the backgrounds of your targeted location before you embark on it.
Your health: Knowing your health status before hiking is of paramount importance too, because a deteriorating health cannot withstand high altitudes. Moreover, a deteriorating health may not be able to carry a hiking gear for long distances or survive the fluctuating harsh temperatures. That being mentioned, if you are unsure about your health, choose the simple locations, perhaps a few miles from your home.
The distance to travel: For each hiking location, especially the renowned locations, there are approximated miles. Inexperienced hikers, for example, may find it exhausting to travel for long miles. The same applies with unfit hikers, they may find it challenging to climb high mountains for long distances.
Tour Du Mont Blanc
Location: France, Switzerland and Italy
Length: 104 miles
Best time: Summer
Tour Du Mont Blanc is such a great choice if you want the longest hiking experience. It extends to three countries, France, Switzerland and Italy. You can take about 2 weeks in this long-distance hiking adventure while coming across beautiful and exotic glaciers, great valleys. You will also get a chance to capture a beautiful 15 781 ft mountain on your travel.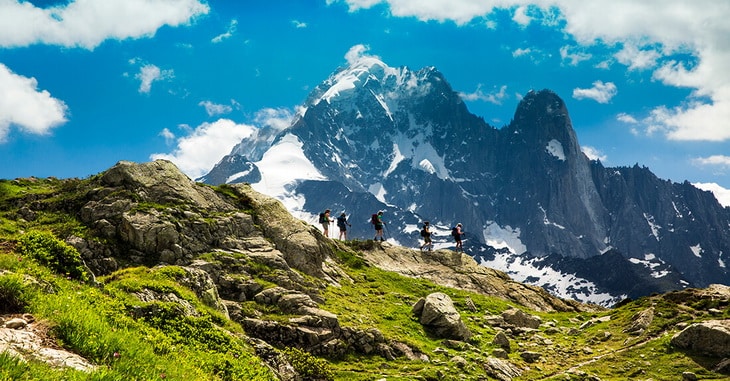 As you travel on this hiking path, you will be stopping villages to grab something to eat or find accommodation in their guest houses as you rest before the next morning. Alternatively, you can bring a tent, well if that's relatively cheaper than hiring in guest houses. The trip exposes to varying cultural food between these three countries. If you are quick enough, you can complete this hiking journey in less than 2 weeks including climbing the Mont Blanc.
Laugavegurinn/Fimmvorduhals Pass
Location: Iceland
Length: 50 miles
Best time: Summer, preferably between June and September
This 50-mile trail is also a great choice for you to explore stunningly and breathtakingly beautiful views and waterfalls as well as mind-blowing glaciers. As you proceed with your journey, you might descend into Thorsmork valley. It can take you up to 4 days traveling on this trail wherein you can start from the Landmannalaugar hut in the north and then end in the Thorsmork park in the south. A 200 ft high Skogafoss waterfall is also worth exploring.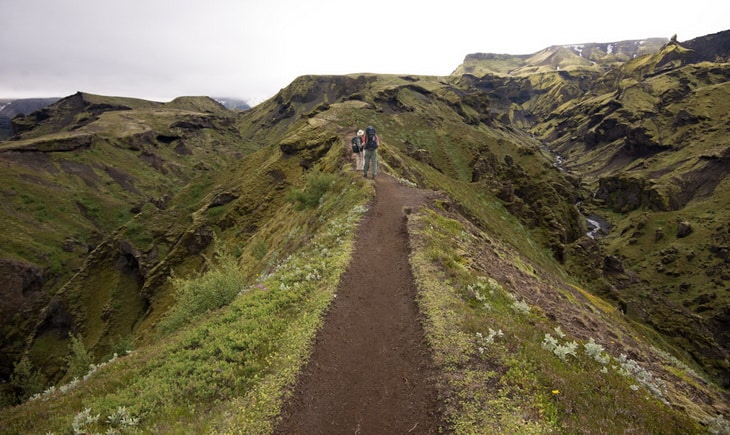 As you hike on this trail you will come across volcanic landscapes and volcanic rocks as well as spectacular Rhyolite peaks colored in copper. There are huts for you to rest during your travel, but you need to book beforehand as this is a popular hiking trail and those huts might be full. But to err on the side of caution, you can bring your ultralight tent.
Mount Everest Base Camp Trek
Location: Nepal
Length: 40 miles
Best time: Spring (March to May) and Summer (September to November)
Ready to explore the highest mountain in the world? Then the trek to the Everest Base Camp is a must-have for you. The area is known for its great scenery and incredible guest houses along your way. This negates the need for camping tents unless if you find the guesthouses expensive compared to your self-catering tents. Check out our article on the best outdoor camera to help you take excellent pictures.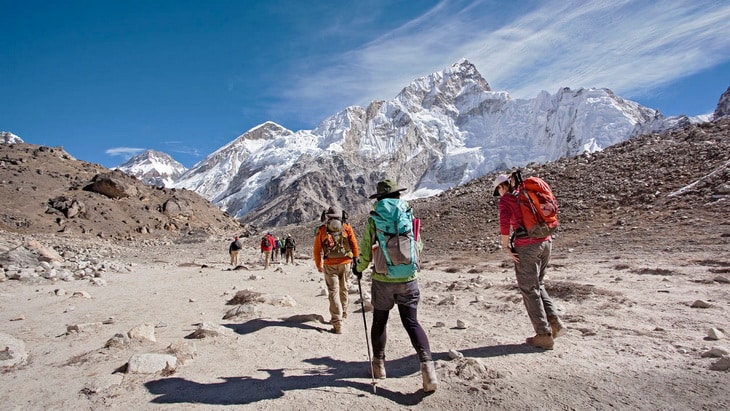 It can take you about 2 weeks to complete this hiking trail. The trek passes through Khumbu region and extends to Namche Bazaar to give you that first-hand experience of the local culture. From there, it leads to the 13074 ft Pangboche where you can capture the beautiful Buddhist monastery just before you climb the 11000 summit. This could be a great strenuous exercise to lose calories fast.
Kilimanjaro
Location: Tanzania
Length: 35 miles
Best time: January/February/September
Prepared to spend a week exploring Africa's most renowned mountain? It is 19340 ft high and dubbed the Africa's highest mountain. Many seasonal hikers have frequented this highest peak. It has plenty of climbing routes to make your alpine climbing a cinch.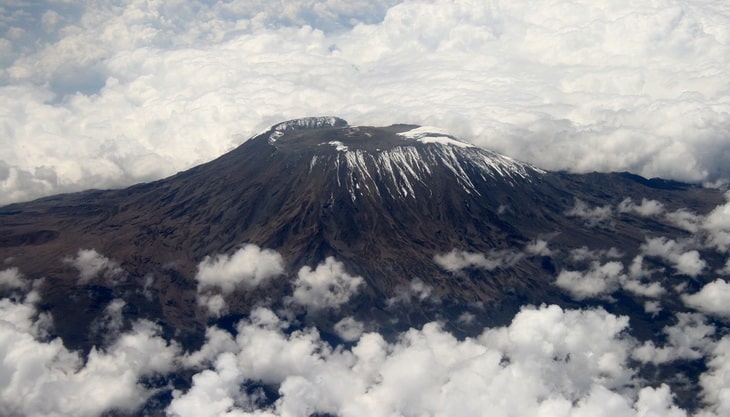 If you are a newbie do not worry because there is a guided tour so that you do not get lost in this large area.
Te Araroa Trail
Location: New Zealand
Length: 1894 miles
Best time: October to April
You are probably scared after seeing that you will travel for 1894 miles. Trust me that it is quite a rewarding hiking trail for you to explore the NZ's incredible landscapes, coastal sands, national parks, alpine ridges, volcanoes areas. It is a frequented thru-hike by many enthusiasts who are determined to travel almost the entire New Zealand. The journey starts at Cape Regina adjacent to the North Island tip and extends to Bluff next to the South Island.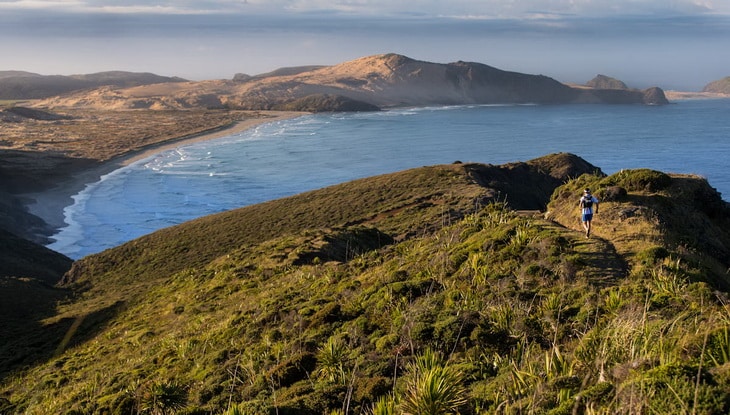 Be prepared to spend 3 months traveling on 160 tracks. You will be coming across the Queen Charlotte tracks on the South Island and the river valleys at Whanganui National Park situated in the North Island. The Tongariro volcano slopes will also be worth exploring as you trek through Auckland metropolis. This journey is equally rewarding for newbies in hiking as the Te Araroa Trust has put in place experienced guiders and volunteers to help you achieve your goals.
Kings Peak
Location: Utah
Length: 28.8 miles
Best time: September
It is best to undertake this journey in September when snow has melted unless you prefer snowshoeing. For only 28.8 miles, you will be exploring the Kings Peak in Utah by passing through the Henrys Fork, Gunsight Pass and the Anderson Pass. Lakes and ponds will be a blessing to your eyes. The waterfall to the Anderson Pass is one of the great views of this trail.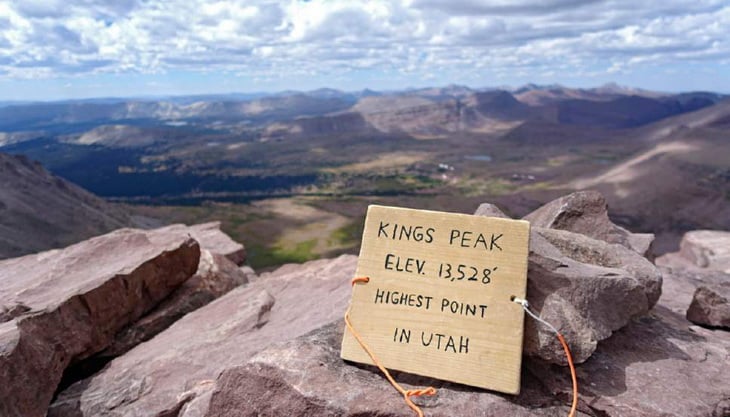 The High Uintas Wilderness is also at reach to view its beautiful peaks, alpine ridges and valleys. Furthermore, you might trek about 2 hours to the summit of Kings Peak from the Salt Lake City. Just be prepared and wear quality and durable hiking boots because this journey is known for its sedimentary rocks on your way to climbing the Utah's highest peak of 13528 feet high. Meanwhile the Henrys Fork Campground might be the initial trial for you as it has an elevating trail. If you have a tent you can pitch at the Dollar Lake to rest at night.
Franconia Ridge Loop/Traverse
Location: New Hampshire
Length: 9 miles
Best time: Fall and Autumn
Newbies can start with this short hiking trail on the Franconia Ridge in New Hampshire. It has beautiful and miniaturized flowers to view where you can take priceless selfies to show your friends. You will also have a chance to hike in 3480 ft alpine tundra from Fenway Park.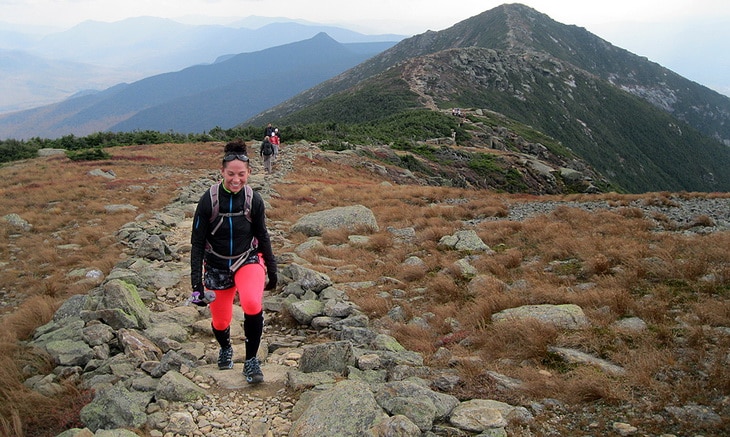 Be prepared for the White Mountain weather conditions as you travel between the Mount Lafayette, Mount Lincoln and Little Haystack.
Overland Track
Location: Tasmania (Australia)
Length: 50 miles
Best time: October 1 to May 31
To hike on this 50 mile trail, you need to make reservations first because it is part of Tasmanian Wilderness World Heritage Area. This area is well-known for its Tasmanian devil (largest marsupial in the world), platypus, wombat and its diverse wildlife. It can be a great place for hikers who are in fond of the Australias diverse landscapes that include the highland mountains, rain forest, and the eucalyptus groves. This trail extends into the Cradle Mountain's Lake St. Clair National Park. It is short but worth taking because it offers more spectacular views than some 200 mile trails.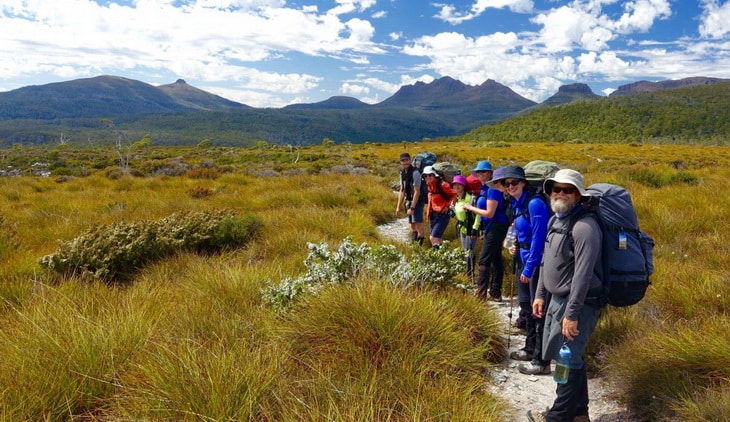 The Tasmanian Parks and Wildlife Services manage this Overland Track. You can spend 6 days exploring the trail's breathtaking views and climbing the Tasmania's highest peak, Mount Ossa, at 5305 ft.
Pacific Crest Trail
Location: California, Washington and Oregon
Length: 2650 miles
Best time: April to October
This is one of the longest hiking trails you will ever encounter. You really have to prepare yourself for this thru-hiking adventure that traverse from north to south regions of the United States. The spectacular Pacific mountain is never to be missed in this journey. Hikers are advised to hike from April to October in order to avoid the snow fall in Sierra's spring and the Cascades fall. This trail runs across the Sierra and the Cascade ranges. It is, however, not an easy attempt to complete this journey when given its weather conditions.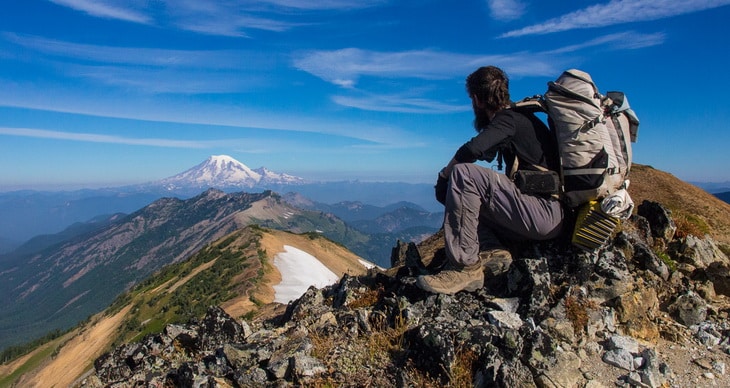 On your way to the finish line, you will be exploring 7 national parks, state parks and national forests. You will also tap on the Mojave desert, 13153 ft Forester Pass found between the Kings Canyon and Sequoia national parks. Your journey will extend to the Yosemite's Tuolumne Meadows through into the volcanoes of the Cascades from Lassen Volcanic National Park. The finish line can be the British Columbia's E.C Manning Provincial Park.
Grand Canyon Hike
Location: Arizona, United States
Length: 44 miles
Best time: March to May or September to November
Within a week you can complete this hike exploring the nature's scenery. Only 4 to 6 days either between March and May, or between September and November during summer times.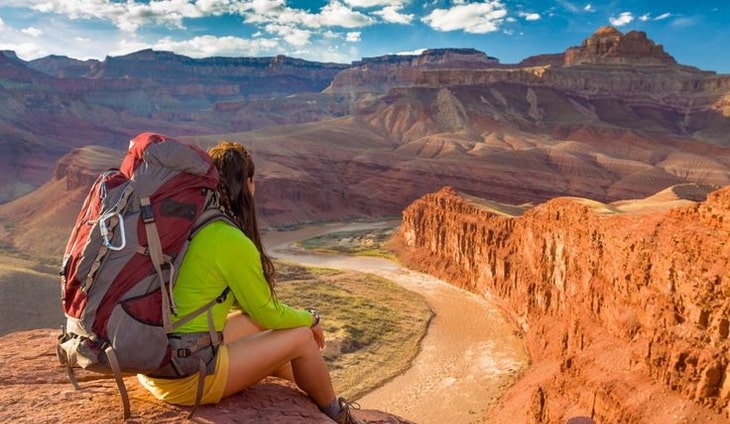 Additional tips for hikers
For any type of hiking you have to buy enough backpacking gear, camping tents, and cooking tools. There are many local stores or online stores where you can order your essentials before time. As you shop around, keep the following questions in mind:
How many days of hiking
How many miles
The type of terrain to hike on
The frequent weather conditions
The seasonal changes
How many people to hike with
It is advisable to team up with other people if you are going to hike in isolated areas. Accidents do happen along the way where you might slip into dangerous pits, and your only rescue is a second person. The second person can also help you minimize the heavy hiking gear and in all preparations such as pitching the tent. It would be much better if you travel with your partner.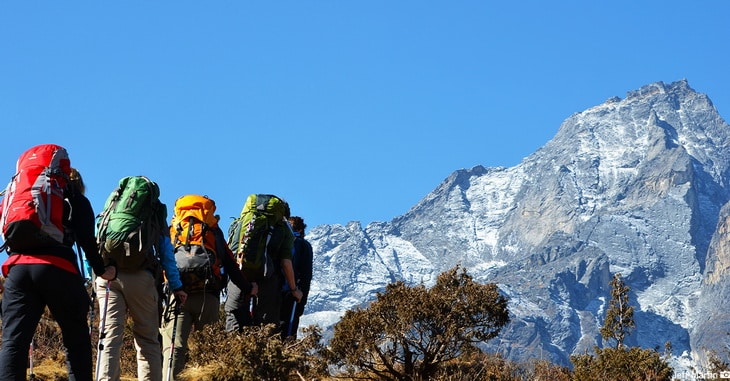 To avoid getting lost, buy a tour guide of the desired destination and acquaint yourself with it before embarking on your journey. Take cognizance of the landmarks along the way, so that if you do not meet them, it can be a signal that you got lost.
It is also recommended that you let know your family about the you've planned to take so that they can be on a hunt if you do not come back accidentally. To minimize any confusion, the compass or the GPS can be good essentials to use in finding your track.
Wrapping it up!
Hiking can be overwhelmingly amazing when you hike in the right locations at the right time with adequate preparations. We have mentioned a few of the popular hiking locations in the world for you to include in your to-do list. These locations were chosen based on their popularity among many hikers across the world. The types of hikes have also been highlighted to widen your choices so that you can choose the suitable ones for yourself.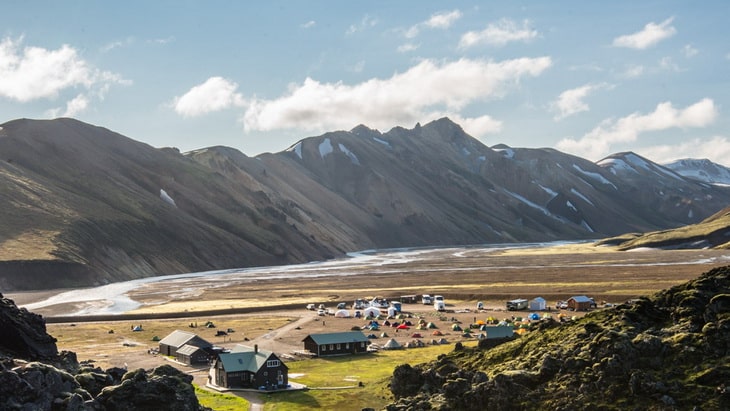 Do you have any recommendations about the hiking location in the world? Please share with us in the comment section below. If you have any questions you can also leave them below and we will attend to them.