Henry Wadsworth Longfellow, one of the greatest poets in the history, said: "The best thing one can do when it's raining, is to let it rain." Well, if he only lived a couple of years longer, he might have had a different thought. The best thing one can do when it's raining today, is to grab his Gore-Tex and keep himself dry.
When it comes to coats and walking boots, Gore-Tex should be your number 1 choice, as it is waterproof and amazingly breathable. Compared to plain synthetic materials like nylon, Gore-Tex material will stop the water (read: rain) from penetrating your coat or boots, plus it also lets sweat out, which means that it will do both, keep you dry on the inside and outside at the same time. You're probably thinking "It sounds too good to be true", right? Believe us, it's not too good to be true.
We'll explain how Gore-Tex works and prove that it's a really great material for your mountain coat and hiking boots.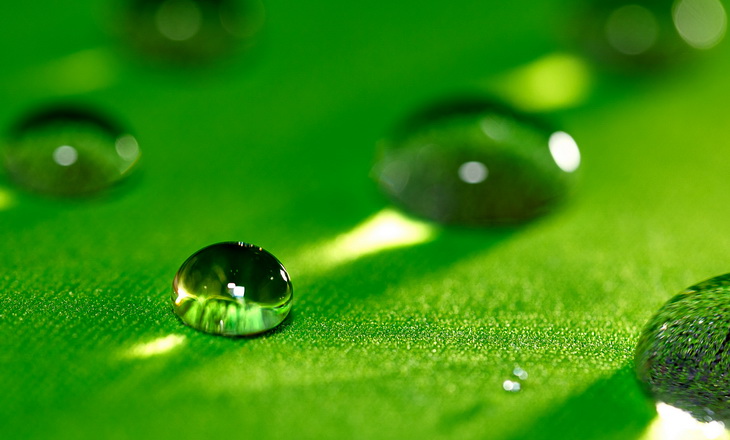 The day when Wilbert Gore saw that polytetrafluoroethylene (PTFE) has its market opportunities, Gore-Tex started. It was the year of 1958 when Wilbert Gore had a remarkable idea to use DuPont Teflon (another name for PTFE) as an insulation for electric wires. He and his wife decided to set and open up a shop in their home basement to start making and producing PTFE-insulated ribbon cables. You might know Teflon as a coating used for cookware and many users think it's something that NASA made for their moon-landing programs, but it's not.
It was actually invented by a chemist Roy Plunkett (therefore the name DuPont Teflon) while trying to update the fridge. Teflon is used in many things and not just for cookware, from buildings (famous Millennium Dome, London), to roofs. It's not invented so that people could bake an egg on top of the roof, but because Teflon's main feature is to keep the rain from penetrating in.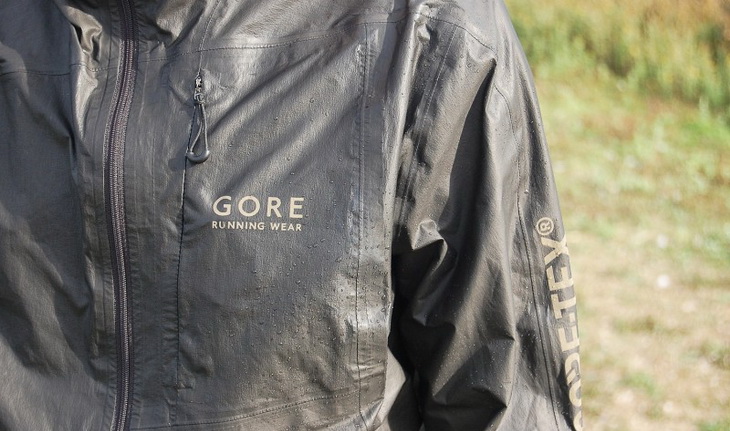 A few years later, in 1969., Bob Gore (Wilber's son), after long experimentation, with using "slow stretching" technique and high temperatures, found out that PTFE can be stretched and form a porous, strong material. After that, he also discovered that the same material can be stretched by using a "fast stretching " technique with a combination of high temperatures. Many people love to think that he was frustrated when he accidentally made this discovery, but we can only guess. Some of the unique properties of the PTFE material made a variety of applications possible. Bob Gore patented the material and gave him a trademark – Gore-Tex.
New Physical Forms of Gore-Tex PTFE
It is well-known that PTFE has been treated in some new physical shapes and forms. Polytetrafluoroethylene (PTFE) is a well-known polymer that is called "Perfluorocarbon resin". In it, all the atomic carbons that can be found in the spinal column of this polymer chain, are completely tied to atomic fluorines. The C-F connection/bond (the fluorine to carbon bond) is a really strong connection that neither ultraviolet light nor oxygen has sufficient energy to break the bond. The source of the good aging properties and chemical immobility is what makes this bond strong.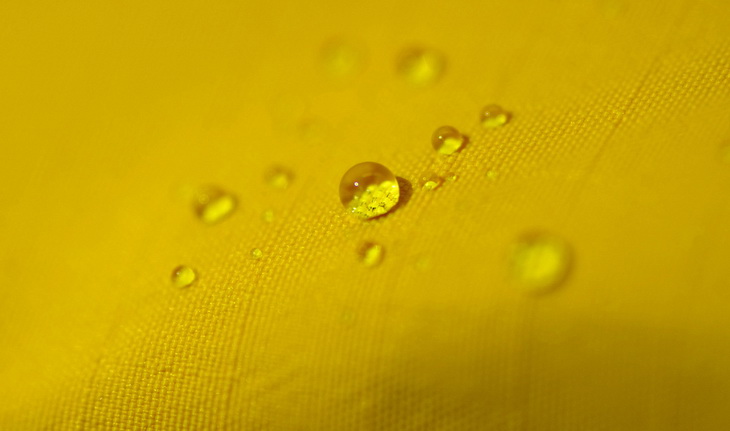 The Gore-Tex material has passed through multiple tests in order to prove its durability and that the material will last over 100 years when exposed to external outdoor conditions. The strengths of the carbon-fluoride connection is another reason why these tests proved this material resistant, durable, and possible to survive different weather conditions over 100 years. The connection between the larger expanses of PTFE are the strings which are, looking under the micrograph, directly connected to the " C-F" bond strength in each molecule.
Gore-Tex expanded PTFE
Expanded type of PTFE is chemically neutral. The material itself has a friction coefficient, which is pretty low, which makes it really smooth and soft to the touch. The material has great aging features and it functions really well in a combination to a wide diversity of temperatures. It is also hydrophobic, porous, strong, biocompatible, weather durable and permeable.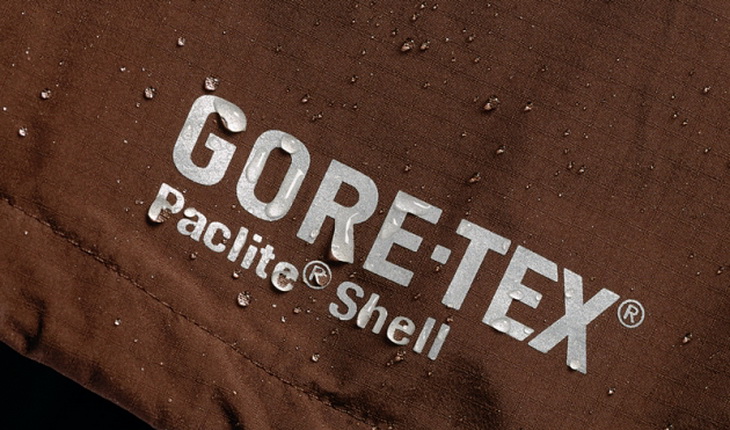 Gore-Tex material is non-polar, therefore it's resistant to polar substances (liquid), such as water. It also has a low energy surface which makes the material impossible to get wet. The material is also resistant to temperatures from range -240 to +280 C degrees.
Medical Features of Gore-Tex material
It is also important to note that Gore-Tex, when expanded, can be used as a substitute for human tissue which is remarkable. Most arteries' portions can be alternated by this material's tubes, because it is biocompatible, strong and can run blood through arteries without any leakage. Vascular grafts of Gore-Tex have been used as implants in patients for years now, and it doesn't matter what age the patient is, as it can be used almost in every part of the human body.
Another great feature of expanded PTFE is that can be used as a material for implants. This has been tested a long time ago and more than 700 000 patients have clinically implanted this material and there is no record of any material rejection when it comes to the human body. In medicine practices, it's called "patches" as they're soft tissues that supply enough thickness and strength that is needed for the softest of tissue repairs. Even for the most demanding ones, where difficult reconstructions are needed.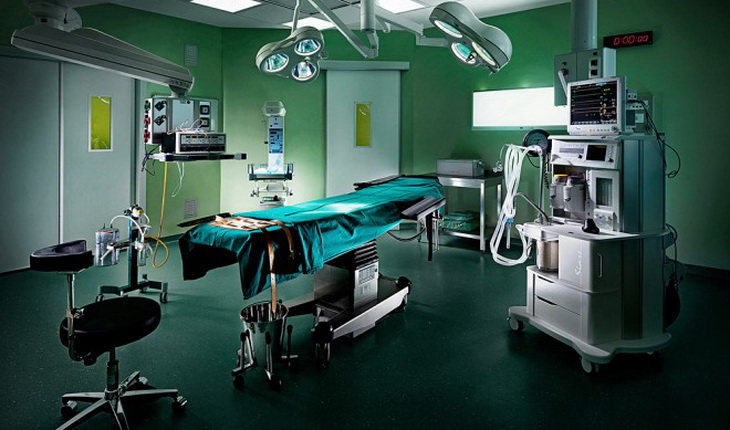 Due to the material's softness, all that the patient can feel is comfort. The material's structure doesn't scratch, therefore surgeons can sew this material a.k.a "the patch" with ease. They're mostly used in the stomach and heart tissue repairs. Amazing, right? Different types of Gore-Tex materials have been used in knee surgeries (when ligaments replacement is needed) as they provide strength over the longitude of the knee where is needed.
Humidification Features of Gore-Tex
As you can see from our article, Gore-Tex material has been used in a variety of areas, and the most useful feature of it is its repellent to humidity. Here are some humidification features and functions:
Gore-Tex equally humidifies sensitive media or controlled supports objects; locally or overall
It equally humidifies big objects
It slows down drying of wet objects
It works as a resistant barrier as it allows vapor and air to go through the material
It is flexible
It can be used as a support
It's non-stick
It has a non-abrasive surface
Gore-Tex lets the humidity and perspiration out without letting water (or any other liquid) in. It's not a magic trick, believe us. It's quite simple actually. Think of it this way – picture yourself in the kitchen, boiling water on a stove while it's cold outside (stormy weather, the weather blows, the rain is pouring).
Your kitchen windows will be steamed up, right? It's due to the condensation. What do you do? You probably open the window just a little bit to let the steam out. Roughly speaking, you'll let water (condensation) out without having rain coming into your kitchen. This is how Gore-Tex works. It has three layers – 1 layer of Teflon and 2 layers of nylon.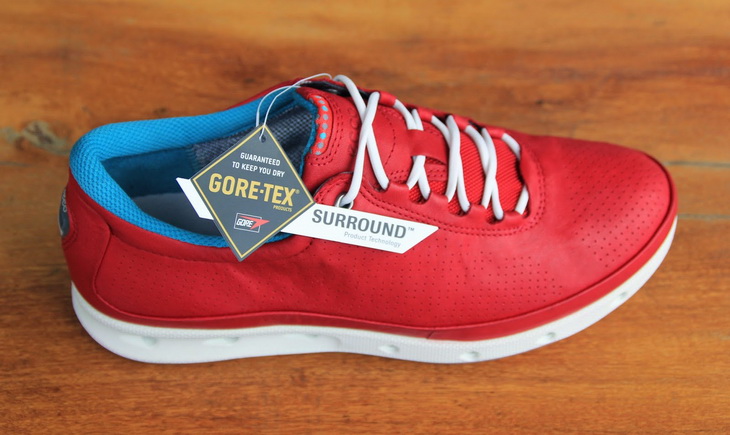 Okay, now that we established that, it is also important to note that the Teflon used in Gore-Tex is not that waterproof as everyone thinks it is. It has small pores and this is why it is called microporous Teflon. The small holes (pores) are smaller than 1 micrometer and the water in its liquid form can't penetrate in, but in a gas form, it can. Water, in its fluid shape, is completely different from water in its gas shape (a drop of water is 20 thousand times larger than the Gore-Tex's pores), therefore there is no possible way that the water is going to come through inside the material. This is why when your feet or body sweats, it produces water in the shape of a gas (steam) which is possible to penetrate the pores and get through the material.
See our piece on the top Gore-Tex hiking shoes and be amazed at this wonderful material.
Why 2 layers of Teflon?
This is actually very easy to explain. Like we mentioned above, Gore-Tex footwear and clothes are mostly made from 3 layers – a formal piece of material (usually, nylon for coats and jackets) and 2 Gore-Tex layers that are separate and similar only to the human eye. But actually, both layers are totally different as they have different breathable/waterproof features. Inside the material is a thin membrane that doesn't allow water in, but allows vapor out, it's called a hydrophilic layer.
Next to the hydrophilic layer is a layer that is thicker and made from a material such as Teflon – MPP (microporous plastic polymer) and it's called a hydrophobic layer. It is resistant to water coming from the outside, even in a form of heavy rain (high pressure and speed). It does not soak up water, but allows perspiration to get out by diffusion.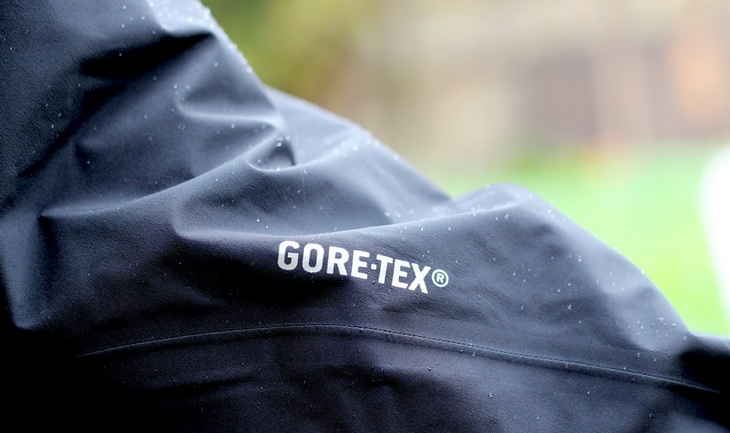 So, why we have 2 layers of Gore-Tex material instead just one? The layers on the outer side provide support and protection for the layer that is inside, plus it reduces body heat loss (thermal insulation) and helps the human body keep the warmth. In a simpler explanation, if not used properly, the outer layer will soak up the water (rain) which immediately cools the layer on the inner side which will make your body lose body heat. These 2 layers work as a team and one can't be without the other, as one keeps water out and the other keeps the body heat and allows sweat to exit through.
Substitutions
Although Gore-Tex is one of the most popular brands it's not the only one for sure. There are other waterproof, high-performance, breathable materials on the market. There are lots of "rivals" to opt for and just because it doesn't have the Gore-Tex name on a boot or a jacket, it doesn't mean it's no good. We did some research on what are the most popular alternatives to Gore-Tex material and found out that many hikers prefer SympaTex and eVent brands.
SympaTex Features
SympaTex is rather different from Gore-Tex material. It doesn't have micropores like Gore-Tex as it uses a copolymer. The copolymer is a material made of hydrophilic polyether and hydrophobic polyester. It's well known that polyester fights off the water from the outer side, keeping it away from penetrating inside and getting in touch with your body.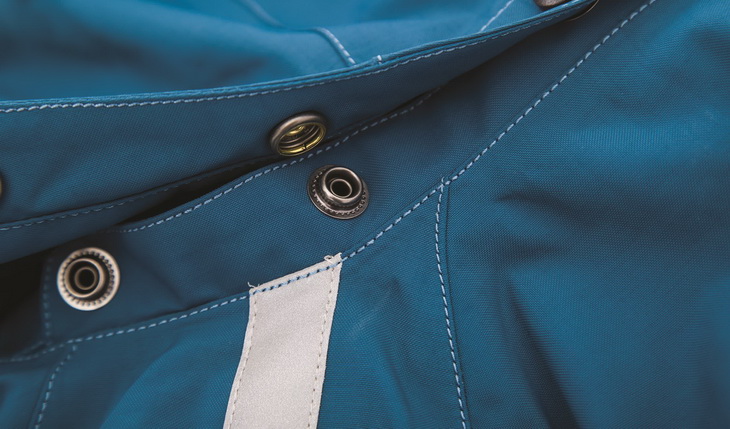 It also absorbs sweat and moisture and sends it out. Therefore, there are no pores through which water passes.
eVent Features
This brand is quite similar to Gore-Tex. It has 3 layers of materials used with 2 layers of backing materials on the inside and outside and Teflon in the middle, which draws moisture outside the boot/coat and is repellent to water from the outside.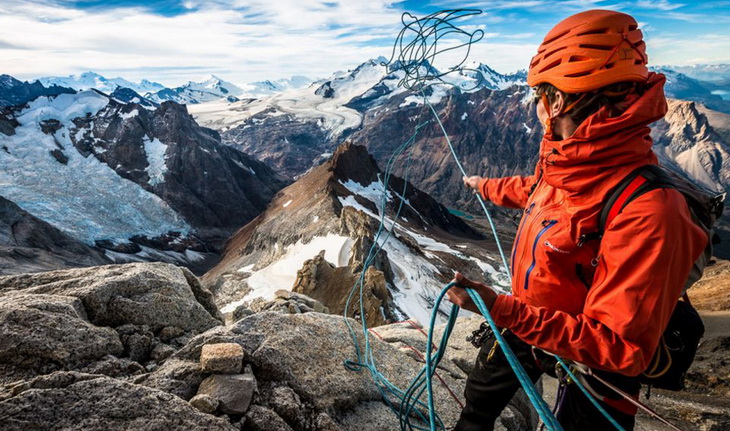 Is it Eco-Friendly?
You're probably thinking that you couldn't be greener than green while walking around nature, but think again. The fact that Gore-Tex is made from PTFE makes you no Eco warrior. But the real issue with Gore-Tex is not in PTFE but PFOA, a synthetic chemical that has been used in material's production. PFOA is known as environmentally durable, especially when it comes to outdoor clothing.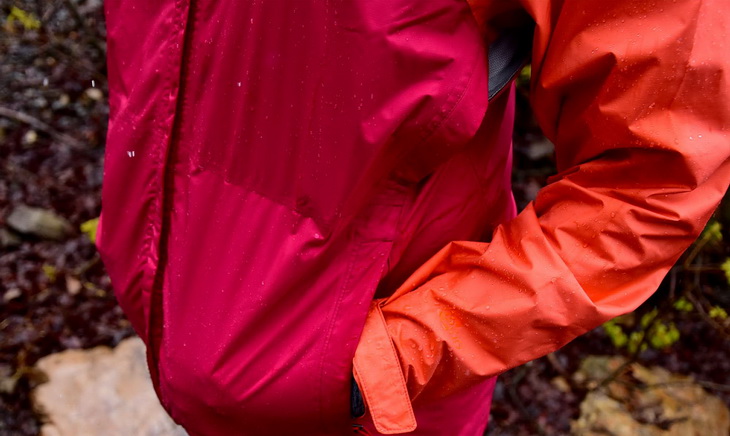 Even the company that started making jackets out of recycling waste bottles Patagonia uses PFOA in their eco label (famous for their Rain Shadow Jacket). The experts have divided opinions, but Patagonia is the most eco-friendly company out there on the market. Another brand that has an eco-friendly hiking gear is Klättermusen, a famous Swedish brand, who have PFOA-free jackets, which are even more eco-friendly.
For more important information whether to use Gore-Tex or Hyvent, see our link to this topic.
Basic Cleaning Procedures of Gore-Tex Rainwear
In order to get the most of your Gore-Tex clothing and outerwear make sure you clean it properly. Here is some basic cleaning information, but we advise that you read labels on your new garment before you start with cleaning.
When it comes to washing a Gore-Tex outerwear there are 2 tips we want you to remember:
Washing in a machine is possible, but only with warm water and a small dosage of detergent (possibly liquid)
Drying in a machine is also possible, but only on medium heat
The company and the brand do not recommend washing their products with powdered soaps that contain stain removers, bleach, conditioners or fabric softeners. For more information, we suggest visiting their official website, where they provided more detailed instructions.
When it comes to coatings on outerwear that is water repellent, you also need to be cautious with regular wash as although it has high exposure to different elements that DWR (durable water-repellent) fabrics can take, the material can eventually absorb some water. The best possible way to improve durable water repellent material is to wash Gore-Tex clothing according to the suggested instructions by the brand. In this way, you can restore the outer water beading surface of the material.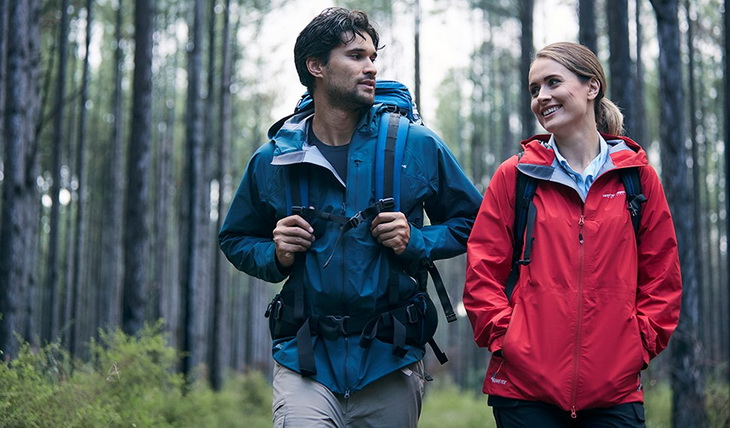 If someone tries to sell you a water repellent spray or a cream that is permanent, don't buy it. Such things don't exist, at least not yet. After some time of use of the material, you'll probably have to buy a spray that renews water repellency of the material, but it is not permanent. You can use and repeat the procedure as much as you need in order to renew the material.
What if my Gore-Tex material is leaking?
If you, by any chance, notice that the inside of your outerwear is moist or wet after standing only a couple of minutes outside in the rain then your outerwear (and you, after all) have a serious problem. A potential problem may lie in a defective (faulty) seam, or maybe the material itself.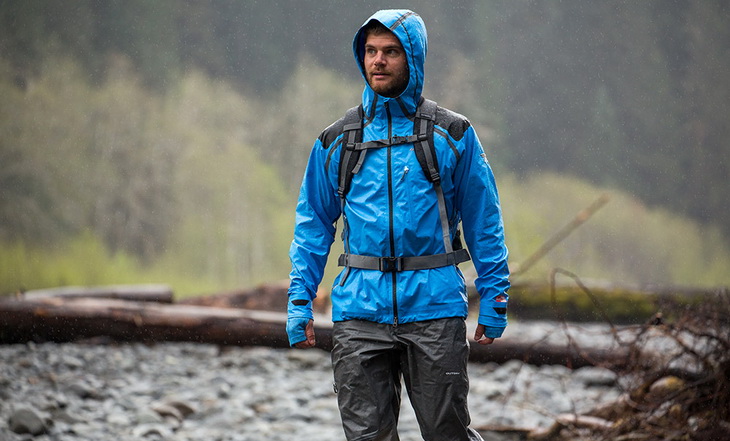 If you're still in doubt what might be the issue with your outerwear just call 1-800-431-GORE as they will help you identify the problem and solve it. They will offer you returning your outerwear to the store where you bought it with a full refund included or return for an evaluation.
See our tips and guidelines on Gore-Tex ponchos to keep you updated on the latest outerwear.
Tips on removing stains from your Gore-Tex material
It will often happen that your outerwear will get stained, especially if you're a hiking lover.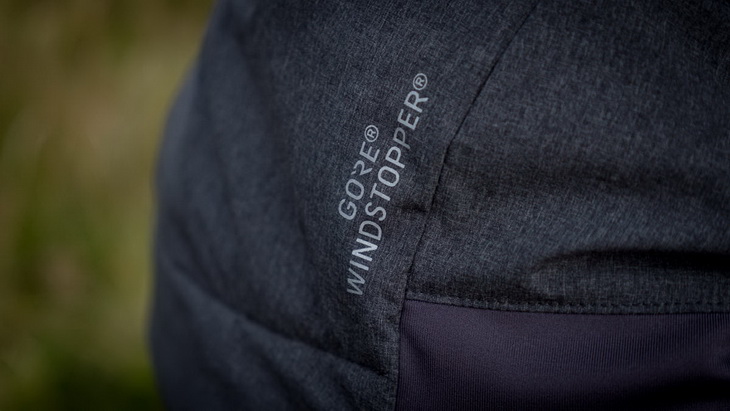 There's no need to worry about as there are some tips on how to remove stains from the material safely:
Use an aerosol pre-wash spray in order to impregnate stained areas. Just remember to do this before laundering.
Wash the stain right away. Use only liquid detergent and warm water. You will probably have to repeat the process if the stain is bigger or harder.
Press the stain with a warm iron (not hot)
If the stain is harder (grease, for example), then, we suggest consulting with a professional dry cleaning service or calling Gore's Official Service (same number – 1-800-431-GORE)
What about salt water?
Salt water doesn't decrease the breathability, harm or contaminate Gore-Tex materials. You're free to paddle, cruise or sail with a sureness that you will ruin your Gore-Tex outerwear. Just keep in mind to rinse your boots or coat with fresh water in order to keep salt from gathering on your outerwear.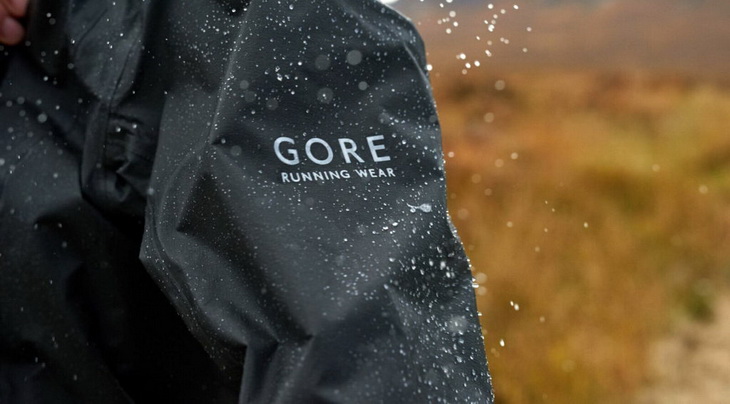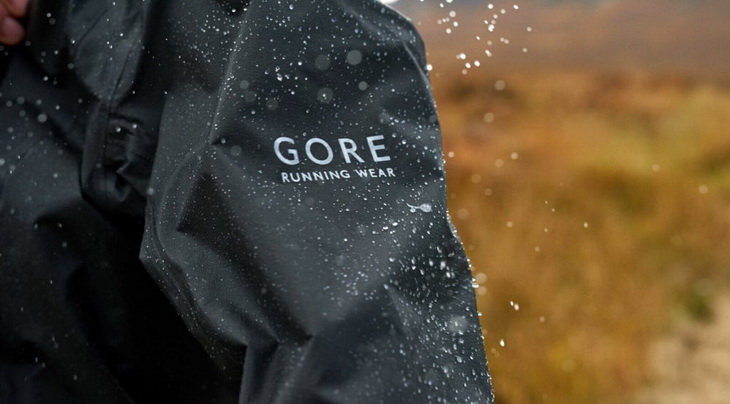 Even if you're outside in the open and low on water supplies, simply rinse it in sea as this will also make a reduction in accumulating salt.
Is it safe to take it to dry cleaning service?
Some Gore-Tex materials for outerwear use wool or silk. We suggest that you take such outerwear only to dry cleaning service, so yes, with some materials it's necessary to take it for dry cleaning.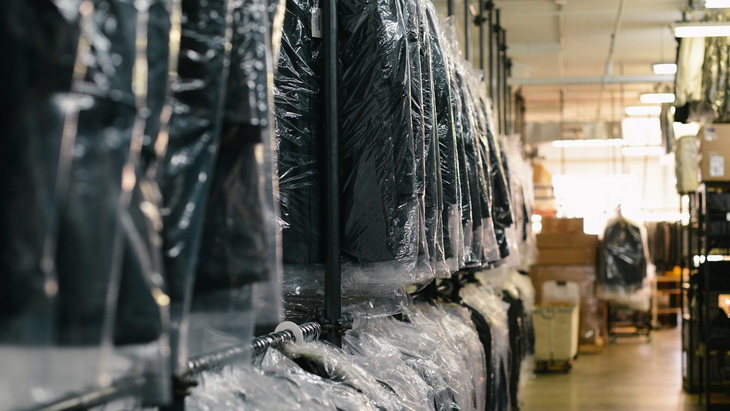 Don't forget to ask for a spray repellent and distilled rinse, once you're there.
Wrapping it up
If you used to toss your hiking boots into your basement every time it was a bad weather outside, – stop doing it. Your Gore-Tex boots are made for walking even during rainy or snowy seasons. Trust us, there's no better thing to do than walk through quiet snowy woodsy wonderland in warm boots.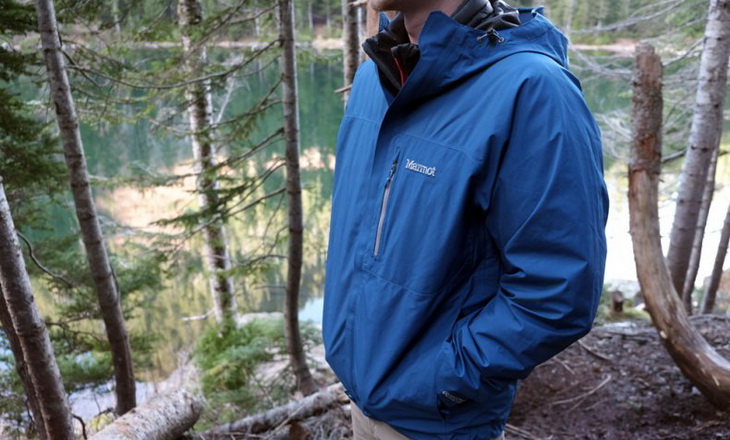 We hope we managed to explain Gore-Tex and that article was useful. If, maybe we missed something that is useful for readers to know, please let us know in the comments below and we'll do our best to include your advice in our article too. Share our post with your friends and family on Facebook, Twitter, Google+. Don't forget to post pics of your Gore-Tex outerwear and tag us in the pictures. Stay dry with Gore-Tex and happy hiking guys!