Currently ranked by the National Geographic as one of the best cities for hiking in America, Phoenix can be regarded as a mecca of hiking and many explorations. This great city of Phoenix has three remarkable mountain preserves where there exist many trail heads leading to more than 180 miles of notable and developed trails.
These trails are source of attraction for hardened trekkers and even, casual walkers. South Mountain encompasses the whole of the southern border. Camelback Mountain remains solitary and covers the Central Valley horizon. Piestewa Peak stays a series of mountains located on the northern side of Phoenix.
Inside the Phoenix city herself, there are uncountable numbers of preserves, green belts, and parks that are easily accessible for great hikes and casual walks. Are you interested in knowing some of the best hikes in Phoenix? If yes, read on!
Best Hiking Places in Phoenix
Listed below are some of the 10 best hiking places you need to know in Phoenix, these are arranged in no particular order.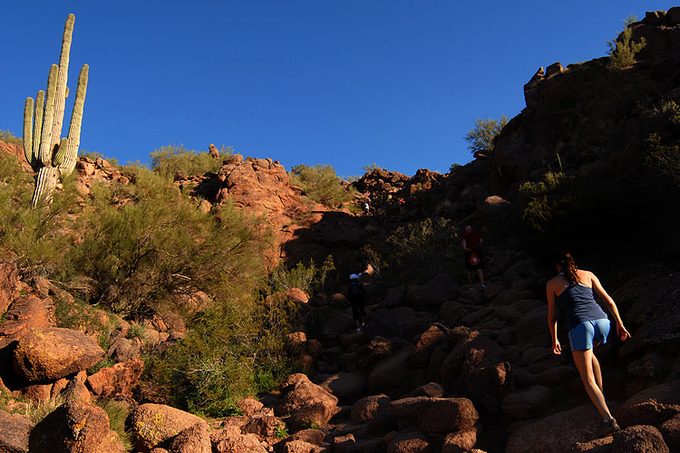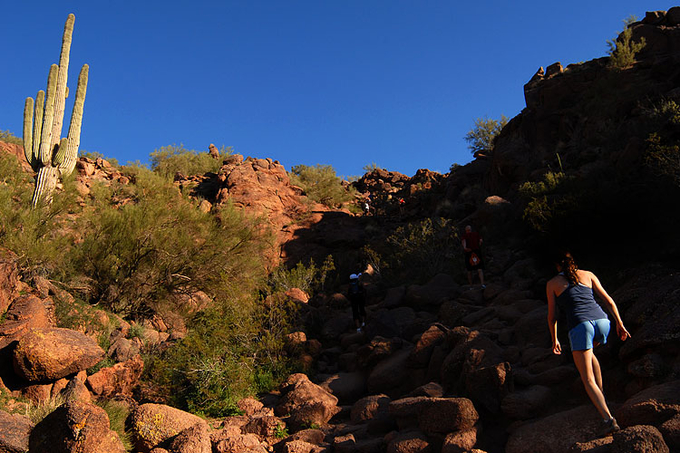 Piestewa Circumference – Freedom Trail
Average Time: 2 hours
Level of Difficulty: Moderate
Distance: 3.8 miles round trip
While Piestewa Peak is generally known for its ever-famous Summit Trail, the Piestewa Circumference Freedom Trail offers a more intensive look at and a closer involvement with the landscape of the desert. Wound around the bottom of the peak, this region holds a variety of desert flora you can ever find in the mountain preserve.
Some portion of this trail synchronizes with the Nature Trail, which offers educational plaques itemizing different flora. The trail starts at the north end of the trail park and will promptly take you over a dry, rocky spring bed, before joining with the Freedom Trail Loop. Since, this is a circumferential hike, you can take either direction.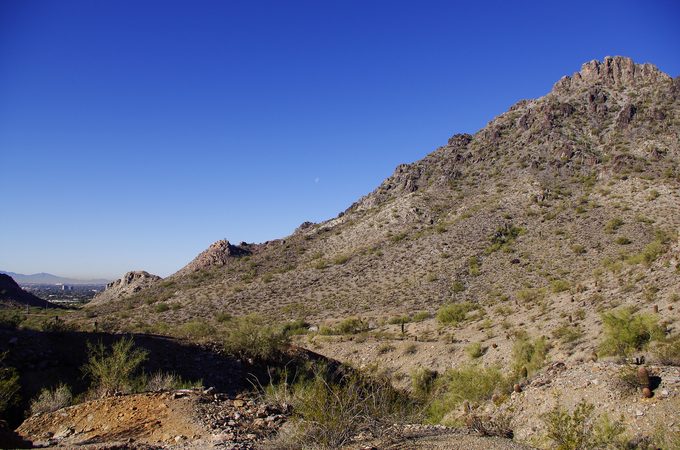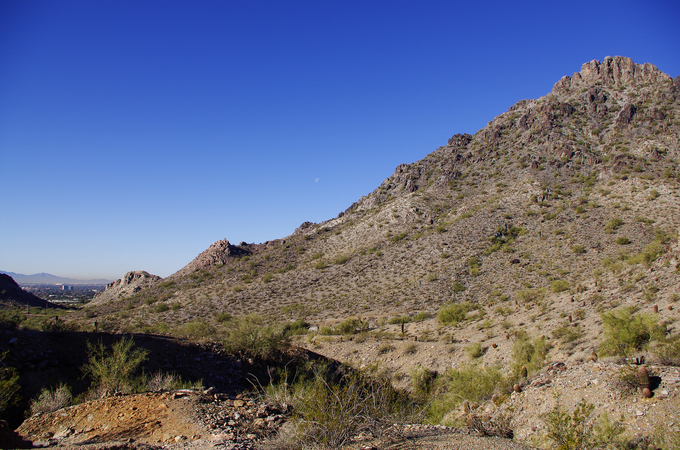 However, you should consider whether to choose a steep climb before you start a hike or go for a right at the intersection. Within Four miles in the preserve, there is some mellow rise picks up all through the hike that are ordinarily close to few memorial saddles.
These are decent chances to stop and take a proper look at the landscape: the peaks, the Phoenix horizon, and many other exciting desert landscapes.
Picketpost Mountain
Average Time: 3 to 4 hours
Level of Difficulty: Difficult
Distance: 4.3 miles round trip
With just 2,000 feet of rising, hiking in the Picketpost Mountain is one that will make you return for more. It provides you a brief trip on the Phoenix Trail before climbing a series of bent curves such that in a matter of one mile, it will make you look down toward the Valley ground floor from 2,800 feet away.
At this point, the trail gets somewhat specialized as we bend, leaning on the cliff walls and intersecting shaky edges before entering a very narrow valley. This area will test your strength and should be done with caution. Just stay focused and engaged.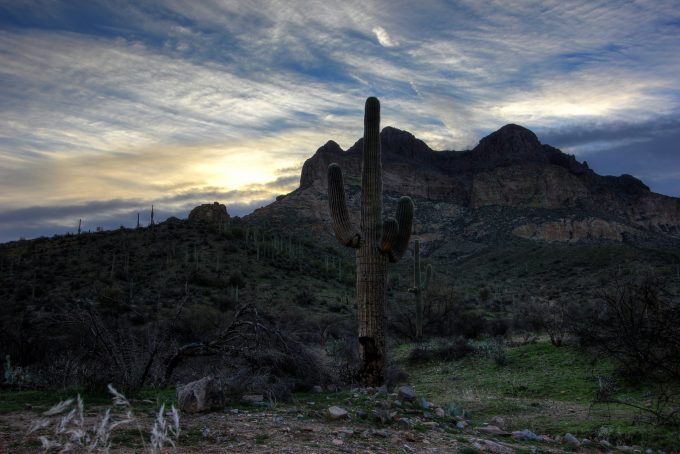 From the valley, the trail starts an upward series of bent curves and some fun stone bouncing to the upper plateau and lastly the summit. Make sure to stop a while and observe your surroundings as you climb. You will find the views amazing as you ascend.
When you reach 4,375 feet, you will find the panorama incredible, starting from the Superstition Mountains to the Four Peaks to the Weaver's Needle. During the day, you will have an extraordinary perspective of the Catalina Mountains which is located in the north of Tucson. To your surprise, there is a mailbox on top of the mountain? The Picketpost Mountain is one of a kind trail to enroll in without a doubt.
Tom's Thumb
Average Time: 3 hours
Level of Difficulty: Moderate
Distance: 4 miles round trip
Situated in the more isolated northern region of the McDowell Sonoran Preserve, you will find Tom's Thumb sitting at 140 feet and can be seen all through the East Valley and Scottsdale. Numerous hikers often call this local landmark "the dork" due to the amazing patriarch of the climbing scene.
Nevertheless, you do not have to be a climber to appreciate the sheer views of this bulging hiking scene. After climbing for a half-mile, you will reach a precarious series of bend curves. The perspectives are stunning and will help in keeping your mind off the work you are putting in.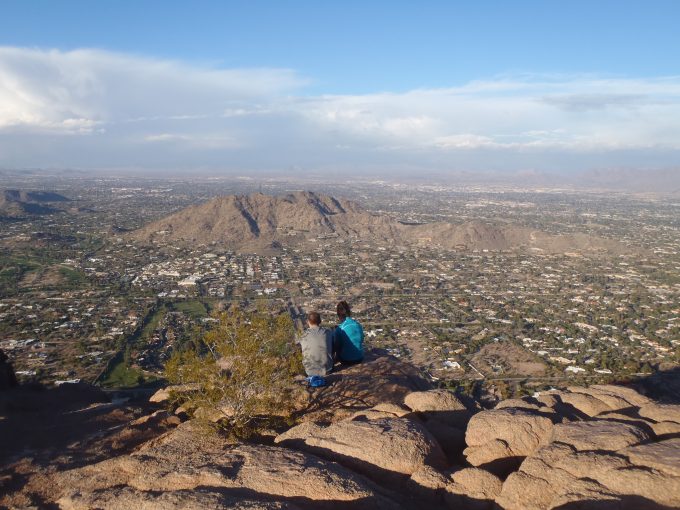 You can also anticipate for more stunning perspectives of Cave Creek Mountains, Four Peaks, and Bartlett Lake. At about one mile, you will be sitting at an amazing 3,680 feet. About a half-mile later making two miles, you will gain a saddle for another extraordinary perspective.
At that point, there remain just a half-mile to the ridgeline and an appropriate perspective of Tom's Thumb and its remarkable proportion.
Camelback Mountain's Echo Canyon Trail
Average Time: 2 hours
Level of Difficulty: Difficult
Distance: 2.3 miles round trip
Camelback Mountain should be a once in a lifetime hiking. Regardless of whether you are simply going to the Valley or living around here, Camelback Mountain hikes offer probably the most encompassing perspectives of Phoenix.
Situated in the heart of the city, this 1,264-foot climb is an extraordinary taste of the mountain tucked inside the suburban boundary, one that is certain to blow your mind in more courses than one. Throughout this hike, you will enjoy the areas of stair stepping and scrambling.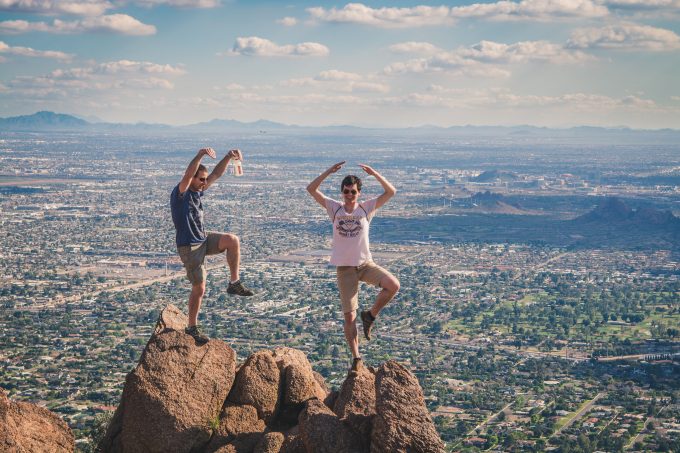 If you are a little bit nervous to climb, be rest assured that handrails have been set up for your help if necessary. At simply under a mile, you will see a false summit. While this may appear like a dreadful trick after the cardio you have been using, the main summit is some steps away from this, and you will soon be on the most remarkable top you can ever find in Phoenix. Make sure you read on our best approach shoes to give you more options to choose.
Feel relaxed, catch your breath, and appreciate the sights of the amazing metro Phoenix right from South Mountain to Chase Field, Superstition Mountains, and Four Peaks. This is a completely remarkable way to see the beauty of the whole city.
Hieroglyphic Trail
Average Time: 1.5 hours
Level of Difficulty: Easy
Distance: 3 miles
This short climb offers awesome perspectives of the Grand Superstition Wilderness Area and in addition an ancient accumulation of Hohokam petroglyphs. Situated at the bottom of the Superstition Mountains, hiking on the hieroglyphic trail is ideal for families and even a beginner hiker.
The trail head shared something in common with the Lost Goldmine Trail, yet advance you up a little hill and you will discover two wooden sign post stamping where the trail divides. Move left and proceed towards the mountain. At about a half-mile of hiking, you will eventually see the Sombrero Butte, Camelback Mountain, and South Mountain.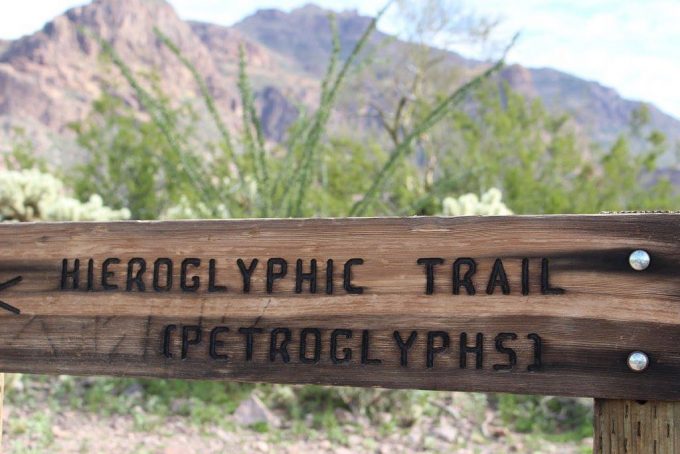 Proceed with another half-mile, and you will be entering the Hieroglyphic Canyon; move along this trail and at about five to nine minutes, you will get into an extensive rocky zone with scores of Hohokam petroglyphs and few small-scale pools of water. You might be wondering why this preserve was not given the name Petroglyphs Trail.
It appears that the early pilgrims and mine workers are to be blamed for the misconception. The Hohokams occupied the Central Arizona, roughly 800 years back, leaving a lot of petroglyphs behind that the early pioneers mixed up as Egyptian hieroglyphics. Hence, give rise to your Hieroglyphic Trail.
Mormon Trail to Hidden Valley Trail
Average Time: 2.5 hours
Level Of Difficulty: Moderate
Distance: 3.9 miles
Situated inside the biggest municipal park in the city of Phoenix, the Hidden Valley Trail of South Mountain gives you a chance to get away from the city with uncommon rock developments and two natural rock channel marking the end of this half-mile trail.
Quietness is always a common thing during this hike, as the city and its sounds look like they have vanished, abandoning you with dazzling rock formation and dry sandy washes. Now entering the Mormon Trailhead hike, the rising is prompt, because it is like half-a-mile to the saddle, where there is a fantastic perspective of downtown Phoenix.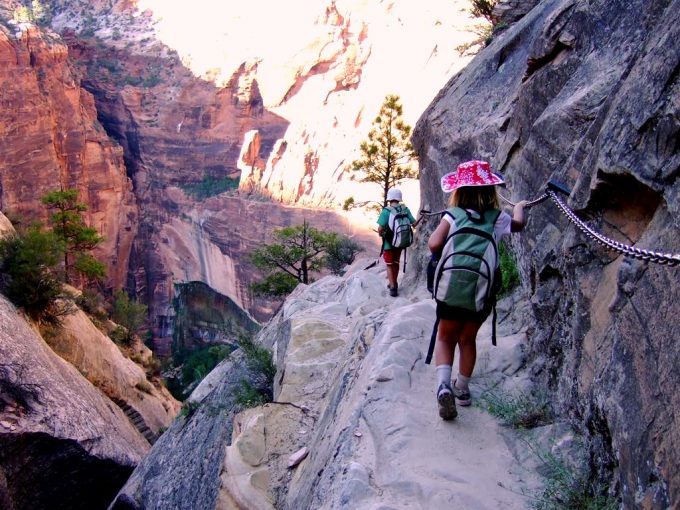 You will then hit a steep area of the trail from here, which will straighten out around the one-mile checkpoint. In a matter of minutes, you will come across the crossing point with Mormon Loop and you will need to go straight, remaining on the Mormon Trail throughout until the point that you run into the National Trail.
At this point, take a right and you will be going towards Fat Man's Pass leading to the Hidden Valley Trail. You are going to enjoy the view and exit through the other rock channel to go back through Mormon Trail.
Cave Creek Trail to Skunk Tank Loop
Average Time: 6 hours
Level of Difficulty: Moderate
Distance: 10 miles
Situated in the upper east of Phoenix within the Tonto National Forest, this particular trail features the riparian desert spring that is Cave Creek. This is more than a city; a real creek flowing through some region of Tonto National Forest, supporting a broad cluster of fauna and flora and not typically found in the desert.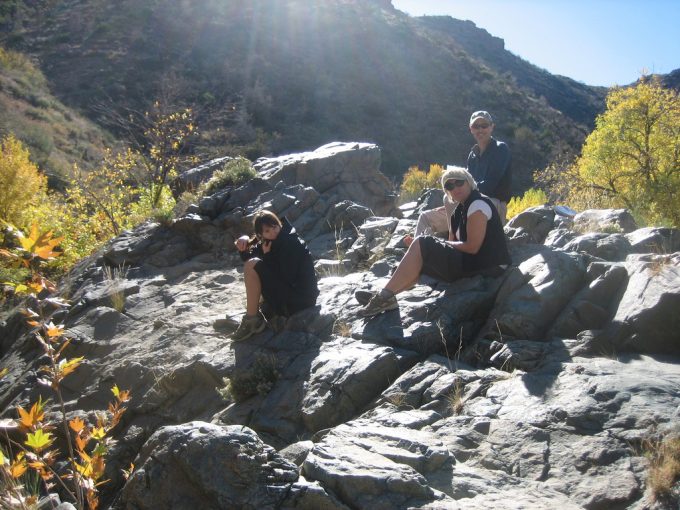 After entering this hike, you will probably overlook that you are right in the desert and some miles away from the city, all regards to the lavish vegetation and the sound coming from the streaming creek adjacent to you. This loop gives you an awesome day hiking adventure.
It starts with a quiet trek through shallow and short water intersections and underneath lavish shades of trees, before finally dropping into a limited canyon and sending you climbing along a lovely, rocky creek bed. At that point, the Skunk Tank Trail loop includes some cardio, with wonderful all-encompassing perspectives on moving hills and mountains that appear round.
It is not an awful result, and simply going over part of the way through the trail, the long bend curves have hoisted you to 3,665 feet. After just a mile, the trail makes a curve and meet up with the Quien Sabe Trail 250. This is the most elevated purpose of the hike at 4,075 feet.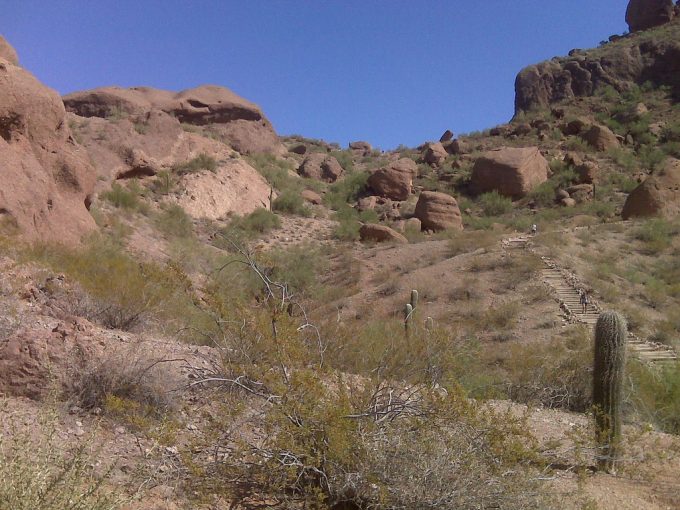 Proceed a little more, you will soon reach the Quien Sabe mine, and after, the old mine worker's camp. This is a decent place to stop by and appreciate a little history before finishing the two miles remaining.
Boyce Thompson Arboretum
Average Time: 2.5 hours
Level Of Difficulty: Easy
Distance: 3 miles
Situated at the floor level of Picketpost Mountain just close to Queen Creek, Boyce Thompson Arboretum is a headquarter for most of the desert plants throughout the world. This Arboretum hike is more than just a hike.
It is more or less an educational walk and an awesome chance to start perceiving what vegetation you have seen on the trails. For a starting hiker, what you will be amazed by what normally occurs in the Valley area you are trekking through.
Upon landing, you should desire to go through the Main Trail as it interfaces with the arboretum's remarkable elements and appealing routes. For an absolute taste of what you may experience on hikes close to Phoenix, ensure you hit up the Sonoran Desert Trail before going back to the Main Trail.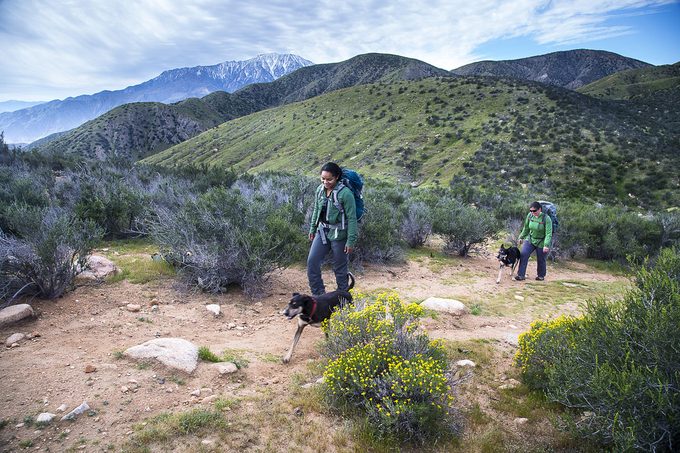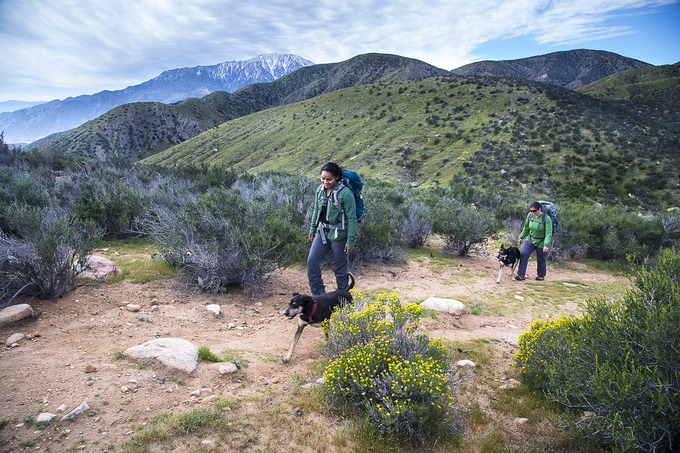 From that point, you will discover why you need to visit the Smith Interpretive Center and the Hummingbird Gardens, a memorable structure repurposed to hold two nurseries, displaying succulents and desert flora from around the globe. As you continue going on, you will soon arrive at Ayers Lake, a fabricated reservoir giving water to the whole grounds and serving as a flying creature asylum.
Past this, you will be hiking through a riparian territory, Eucalyptus Forest, an intuitive herb cultivations and a brush of palms. Your trip will be ended with a stroll over the Outback Bridge, finishing on the walkabout trail located along the Australian Desert Exhibit.
Peralta Trail to Freemont Saddle
Average Time: 3-4 hours
Level of Difficulty: Moderate
Distance: 4.9 miles
There is a considerable measure of mystery and history related to the Superstition Wilderness Area, bringing the early historians and hikers to the old mining grounds. Regardless of whether you believe the story or not, this trail is an extraordinary insight into the majesty and beauty of this amazing region.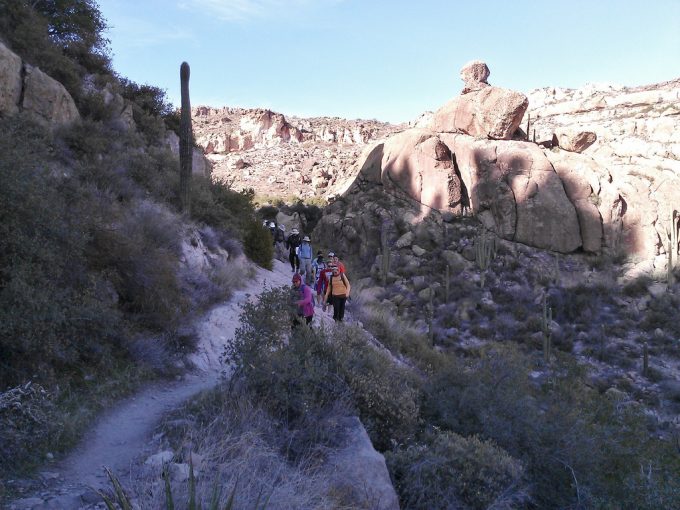 More so, it leads to one of the best perspectives of its popular landmark: the 1,220-feet-tall Weaver's Needle. Peralta Trail is named after a family from Sonora, Mexico, who mined the in this same region before an extraordinary slaughter, resulting in different stories of hauntings, lost maps, and gold.
It begins with a heading left to the trail head. At this point, you are going to appreciate the beauty of the gliding mountains that surround you before intersecting the Peralta Creek at the quarter-mile checkpoint, where you start your rising.
After a mile, you will reach a fork in the trail; keep going right and proceed through a series of bend curves upwards. At about a mile and a half, you will come across the Geronimo's Cave while looking over the canyon. The trail will cross the desert spring bed again before directing you upward and onto some brilliant colored volcanic region.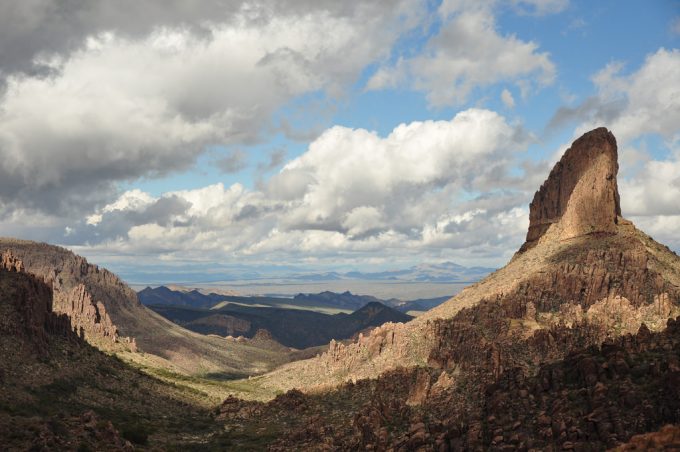 Thereafter, you will pass a cave entrance. At that point, it will be left with one-half mile Freemont Saddle for a stunning perspective of Weaver's Needle. Our article on the best handheld GPS will enable you to keep track of your location at all times.
Reavis Falls
Average Time: 9 hours
Level of Difficulty: Difficult
Distance: 14 miles
Did you realize that there is a 140-foot waterfall just some minutes away from the city of Phoenix? Yes, the Reavis Falls is just 30 feet taller than the famous Niagara Falls. Located deep in the Superstition Wilderness, this fall is not for the swoon of heart, but rather it is unquestionably justified regardless of the effort.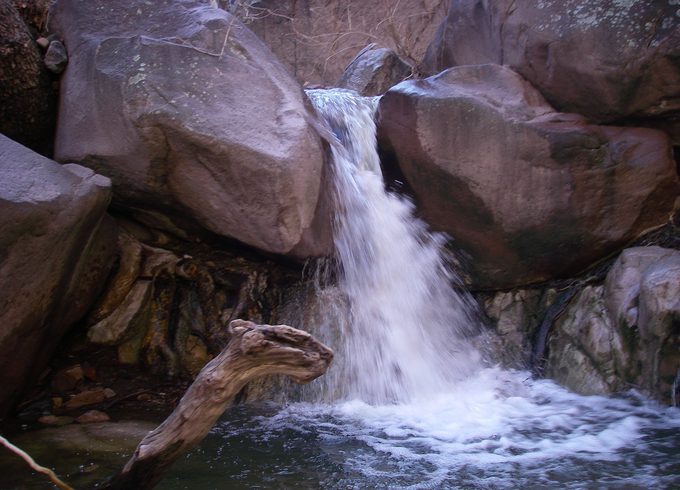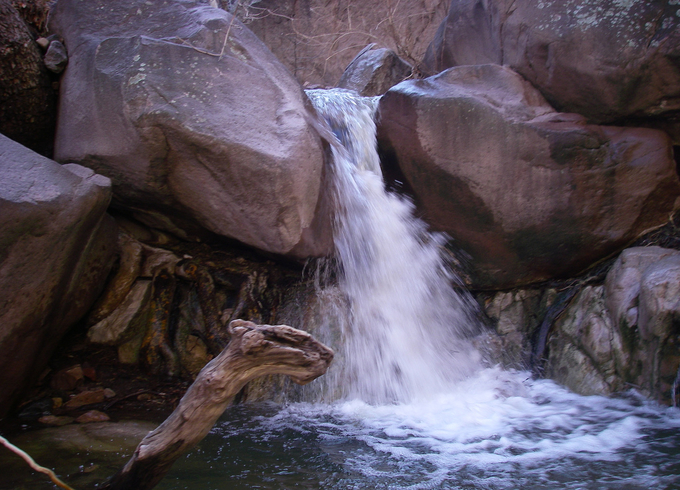 The condition of the waterfall fluctuates based on any last rainfall occurrence, so arrange in like manner. Start at Reavis Trailhead, with a wonderful perspective of Apache Lake, which is right behind you and an extraordinary visual upon your arrival.
From here, you will make a curve and move through Reavis Trail for a little more than two miles, gaining a saddle at around 4,000 feet. A snappy swing to look behind you yields an extraordinary perspective of Four Peaks. After a mile, you will start to see Castle Dome.
This is a precarious aspect of the trek arrival at a saddle at around 4,675 feet. In a matter of one mile, the trail starts to slip. The descent is around 1,625 feet. And, recall that this will be a jump while going out. At about six miles, you will get to Reavis Creek and trace it upstream, where you will traverse the creek a few times.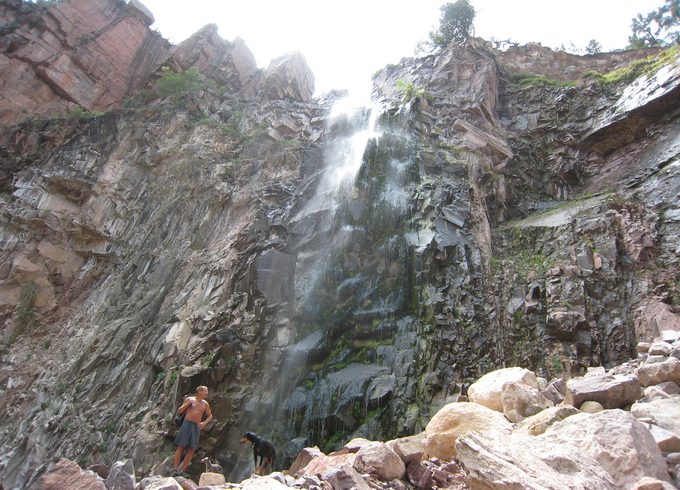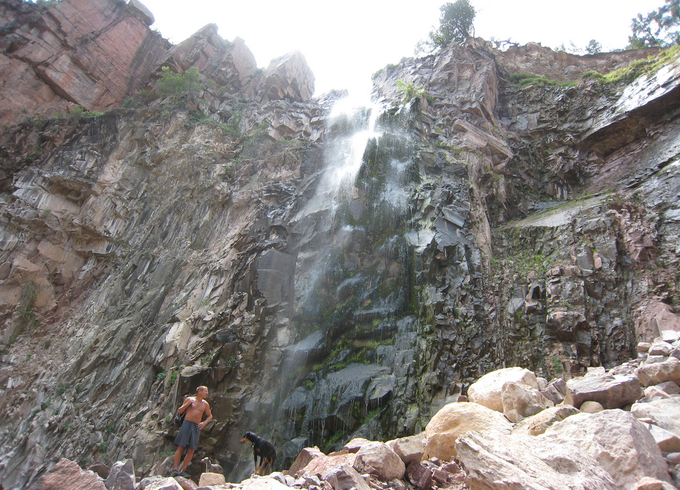 This includes much rock jumping and customarily extremely icy water. In case the stream is great, you will hear the gliding sound of the waterfall before you see it. The sounds will allure you nearer until you get to this mind-blowing sight, smack spot at the very center of the desert.
Tips for Hiking in Phoenix
Over 200 hikers are being delivered every year from the preserves, mountain stops and desert of the city of Phoenix. The essential tips below can help prevent you from adding to the number:
Tip 1: Watch the Weather
Yes. "It's a dry warmth". However, Phoenix's temperature can be misleading and fatal. Climb when it is cool outside. Attempt early mornings and nights when there exist more shade.
Tip 2: Dress Appropriately
Wear appropriate sunscreen, cap or hat, clothing, and shoes
Tip 3: Bring Water
Ensure you Hydrate before you leave for the hiking trip. Winter climate in Phoenix may fluctuate around a high of 67°, yet make sure to pack water along, regardless of what the temperature might be. Have a lot of water, more than you might predict you require.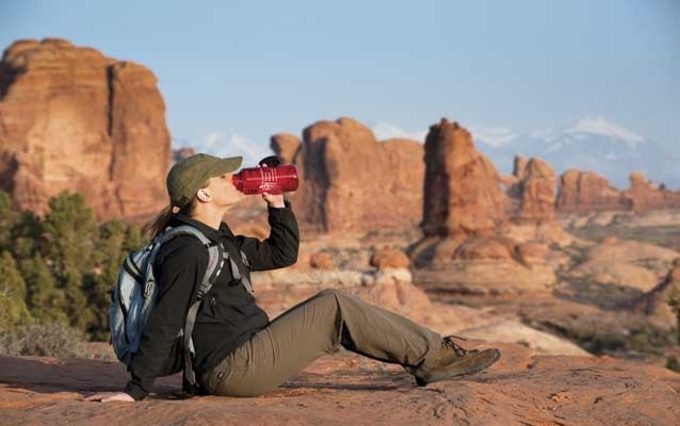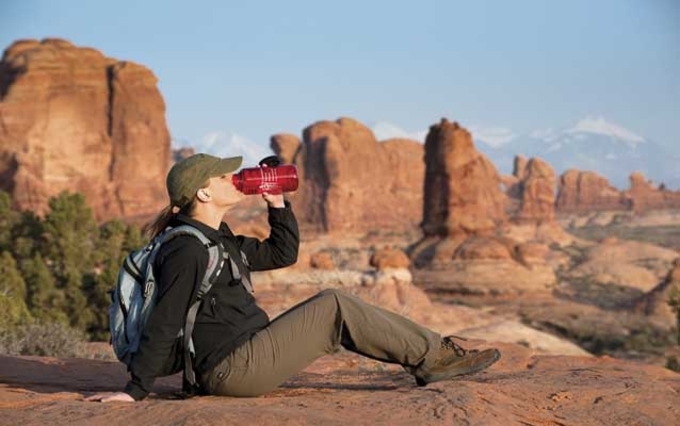 However, if you are outside in the Phoenix sun, you will require significantly, at least 8 cups of water for the day. In case you are heading outside for any reason at all, carry along a bottle of water. If the purpose of going out is hiking, carry along many bottles of water or preferably, a drinking system.
Many individuals have encountered their death after heading into the preserves inside a temperature of 110-degree heat without enough water. That is the main reason hikers are often warned to stay inside or create a shelter beside one of the pools available in the Valley until the month of October.
In case you need to go outside, you may be enticed to hold up until night when it is cooler. It is an intelligent arrangement, but you should know.
Tip 4: Keep in Contact
Convey a cell phone or a satellite phone along anywhere you go and let your friends and family know your plans and the locations you plan on visiting.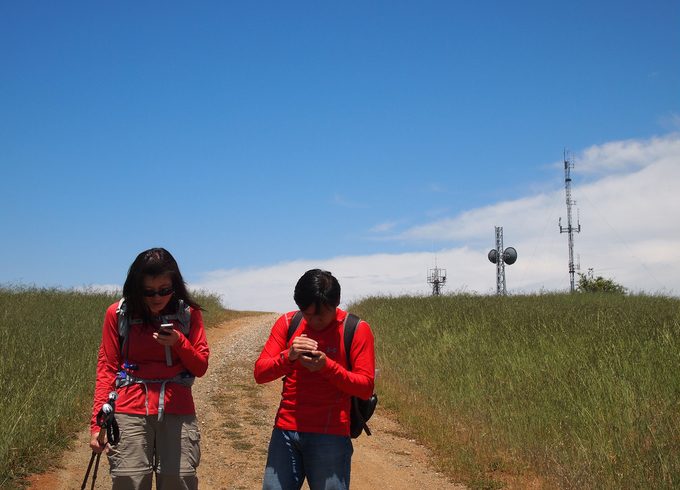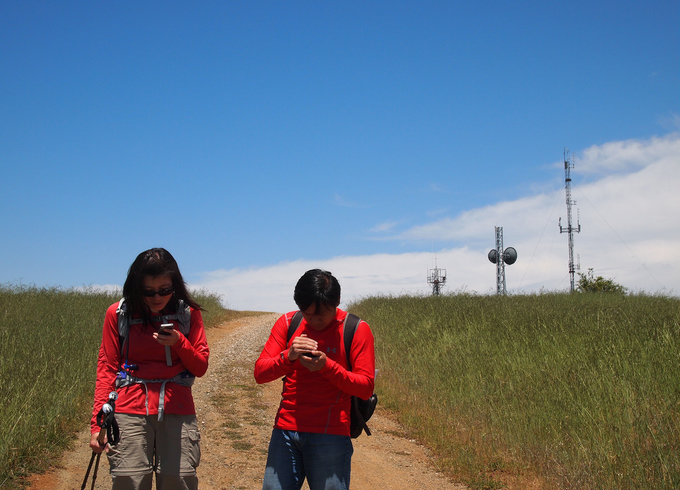 Tip 5: Team Up
Don't ever go hiking alone. In case you feel like going alone, tell somebody about your area of interest, begin times and end times.
Tip 6: Be Honest
Do you have any medical condition? Back issues, knee, diabetes, heart issues, Asthma? Try not to encourage yourself.
Tip 7: Don't Trail-blaze
You are free to enjoy the beauty of the Sonoran desert landscape. But please, remain on assigned trails.
Tip 8: Take Responsibility
Try not to be somebody that won't get ready, shouldn't have been there for wellbeing reasons or overlooked security rules. Be the mindful climber, who gets out for hiking and does it right.
Tip 9: Know the indications of heat stroke
As indicated by the Health Services Department of Arizona, the way to an existence debilitating heat stroke takes after genuinely predictable steps, with a few cautioning signs, for example, warm stroke, warm fatigue, Heat spasms, Thirsty, et cetera.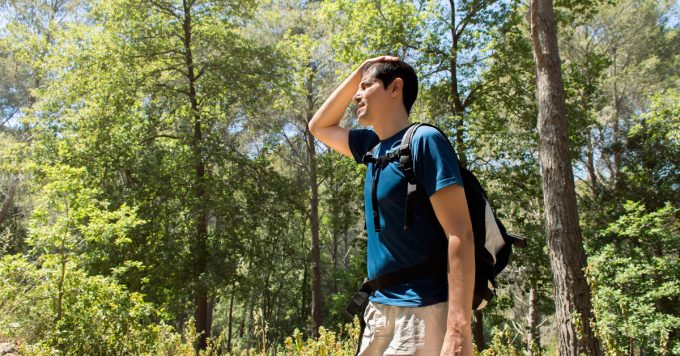 Most heat strokes can be prevented by staying inside, wearing lightweight clothing in light hues, taking even and consistent breaks, and, more importantly, drinking a great deal of water. To hydrate, take your water with you. Our piece showing the best hiking water bottle is your trusted companion.
Tip 10: Avoid the honey bees
Based on the information provided by the Health Services Department of Arizona, you won't see a ton of animal creatures or bugs all over the place. Most turned out around evening time, so watch the path you step on when you are doing the night walk.
Phoenix honeybee season and summer go as one. Each mid-year, honeybees attack no less than a couple of individuals and dogs present around the Valley. To prevent bees from attacking you, read our article on how to stay protected.
Tip 11: Always take your sunglasses along
With shorter storms found in Phoenix, the sun frequently set and changes roadways into mirrors, reflecting a very bright light in your eyes and making it difficult for you to see the path lines.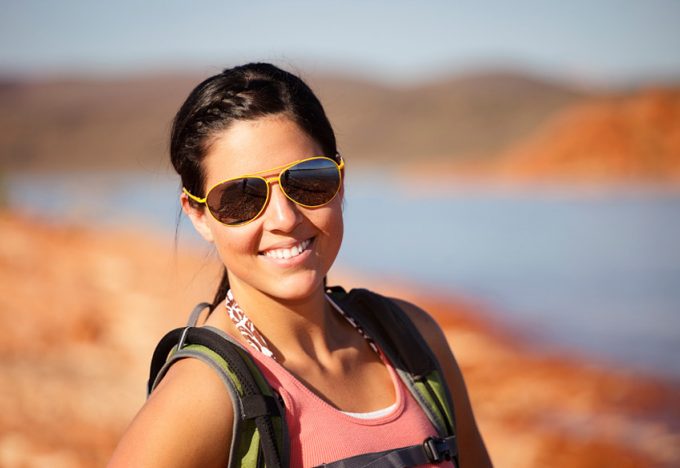 Keep your sunglasses close to you all the time and drive with caution.
Wrapping it Up
Which of these best 10 Phoenix hikes might you most want to go for? Phoenix is home to over 41,000 sections of mountain preserves and parks, and over 200 miles of trails.
Go for a hiking trip today and experience the best hiking in Phoenix, but always do it the right way. Thanks for reading and if you want your friends to read our article as well, share it on social media.