The Western Mountaineering Apache GWS is the lightest of the six sleeping bags in the Gore Windstopper™ range. It has the least weight of down filling. Apache GWS comes in three sizes so that you can make sure you get the bag that fits your height to keep you as warm as possible. Don't be tempted to buy a larger size if warmth is a priority.
If you are looking for a great 2 to 3 season sleeping bag, the Apache is your winner! Made with strong and durable materials, this sleeping bag is made to last years and go through a lot of terrain and come out looking beautiful.
Product Specifications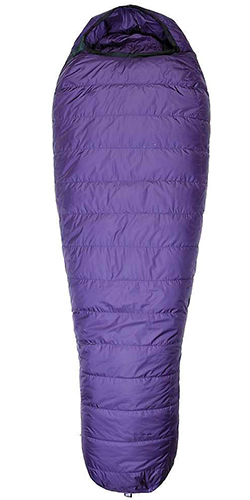 Full down collar and draft tube are capped with Gore Windstopper fabric to prevent cold drafts from ruining your night.
The Western Mountaineering Apache Gore WindStopper Sleeping Bag has 5 1/4″ spacing of continuous baffles that stretch from zipper to zipper.
This sleeping bag has 850 down fill power that provides an excellent warmth to weight ratio.
Slimmer cut lets your body heat warm the Western Mountaineering Apache Gore WindStopper Sleeping Bag quicker and cuts down on weight.
The 19 oz Down Fill gives this sleeping bag a 6″ loft.
In this article, we are going to give you a full review, show you the many features, give you some Pros and Cons, and show you some other products that are similar to the Apache. Let us dig in now!
Review
Packaging
When shipped, your product will weigh about 3 pounds and will come packed down to a small size. Inside of the package, you will find your Crimson or Port colored sleeping bag, along with a stuff sack so you can tote your sleeping bag around while hiking.
Comfort
Aside from just the narrow mummy shape, Western Mountaineering has incorporated a few extra features to make sure you stay warm. One is what they term a "reverse differential hood" (sounds like something under the bonnet of a car!).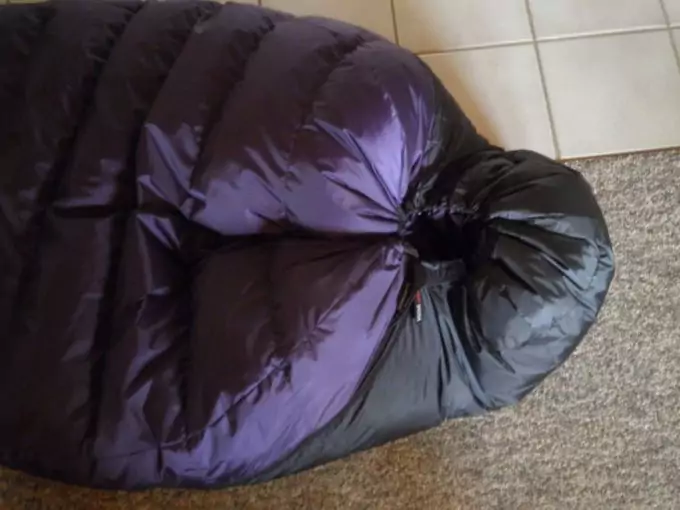 This means that the cut of the hood lining is made with a generous amount of fabric, larger than the outer, so that the down can fill out any spaces against your head and face and keep you warm without you having to pull the hood drawstring too tight. A little like your head sinks into a down pillow.
Durability and Design
There is a down filled collar to make sure your neck is snug as well as a down filled draught tube along the length of the zipper so that no warm air escapes down the full length zip. The Apache GWS has continuous horizontal baffles which means the down can be moved around the bag according to seasonal temperature changes.
The Apache GWS is truly a two, pushing three season bag. Bring it the top for colder weather, push to the bottom in warmer weather. The baffles are sewn 5 ¼" apart, narrow enough so the down doesn't move much on its own. It should stay where it is needed.
This is also helped by the baffles being sewn on an angle called "slant box" which is a more difficult sewing construction and more expensive than most sleeping bag constructions. The actual main body of the mummy bag has a differential cut. The opposite of the snugly hood, the bag inner lining is cut smaller than the outer shell.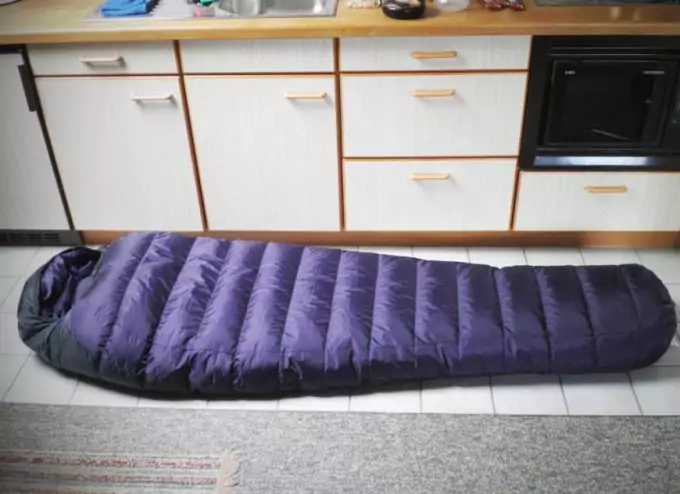 This is like having one tube fit inside the other so there is no bunching fabric when you move around inside. Bunching fabric can be annoying and make movement difficult. Differential also ensures the down always has space to stay fluffed up unless you are actually lying in the area.
The Apache mummy design also has a box style construction at the feet, to reduce the feeling of too much constriction. Western Mountaineering uses quality YKK zippers in all their products. For sleeping bags, these are #5 YKK coil zippers with double direction openings so you can give your toes some air when it becomes too warm.
Insulation
The Apache GWS is filled with "highest lofting premium goose down" in all their down sleeping bags. They state a fill power of 850+ but are realistic in their claims stating that tested down undergoes conditioning prior to testing, which down put into the bags does not, so there are wide variables regarding the results for loft.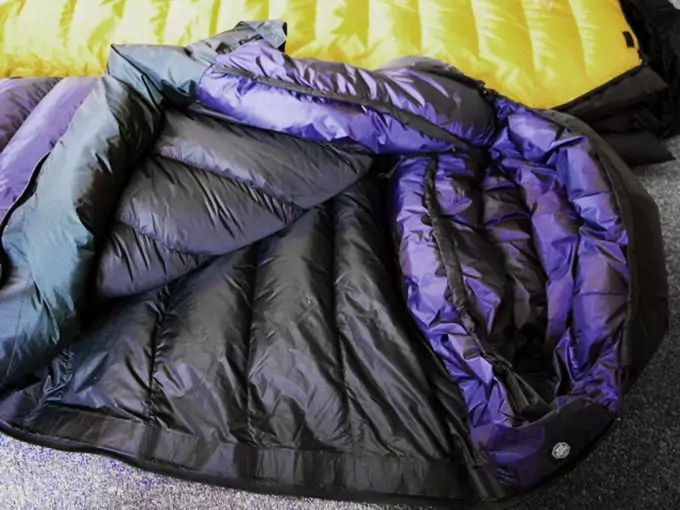 The actual weight of down fill in Apache GWS is 17oz /19oz /21oz so with a high fill to volume the Apache GWS offers more than sufficient warmth for its 15oF rating. Western Mountaineering believe you should be able to sleep comfortably at that temperature in reasonable conditions.
Down has a unique structure that has not yet been copied by synthetic materials with its tiny filaments fluffing up to trap warm air and keep body heat close to the body. Yet, despite its delicate appearance down is very durable, able to be squashed down, then bounce back to retain its loft, that is, air trapping abilities. Down is expensive but offers better longevity for years of satisfactory use.
Gore WindStopper and More
The outer, also known as the shell, of the Apache GWS is Gore Windstoppe (GWS) which is modern fabric that is highly water resistant yet still remains very breathable. Manufactured by the renowned company of W.L. Gore and Associates, Windstopper has almost become a generic name because of its effectiveness.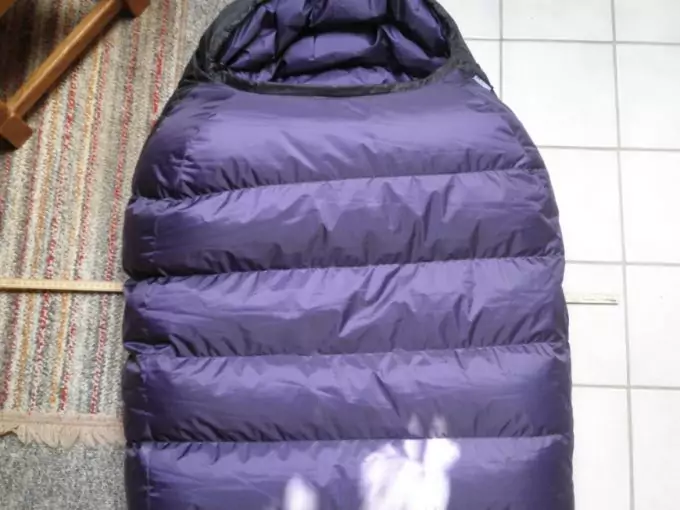 Windstoppe is in fact not one fabric, but thin layers laminated together, each adding a quality to the resulting Windstopper. The particular fabric used for the Apache has a face fabric 273 thread count, 30 denier and weighs just 1.1 oz per square yard which is the thinnest and lightest available.
It is durable and compressible enough to pack easily. When the laminate layers are added it weighs 1.7oz per square yard. More important to you, by using Gore Windstopper™ as an outer layer means that in any conditions the Apache.
Is highly water resistant
Remains relatively lightweight
Allows sweat and moisture to dry from the inside
Is durable and compressible
Using Gore Windstopper™ reduces the likelihood of the down getting damp from sweat or from outer moisture. Staying dry means you will most likely stay warm. As a further protection from damp elements, Western Mountaineering finish their fabrics with a coating of Durable Water Repellent (DWR) that has an industry measured standard of 80/20.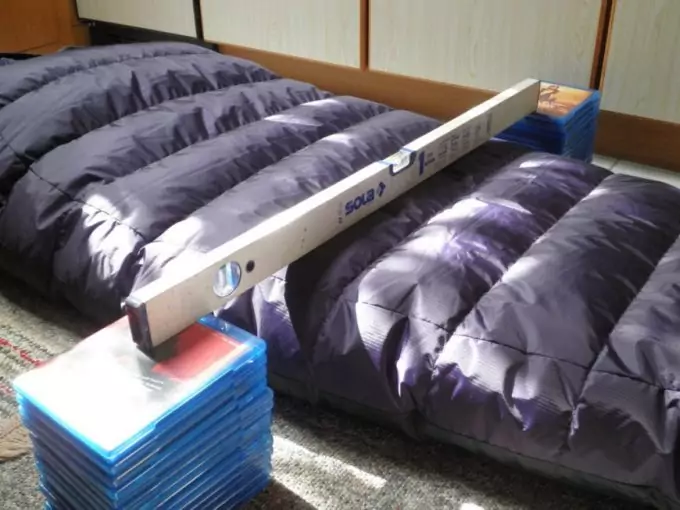 This means that the fabric should retain 80% of DWR after 20 laboratory test washings. Considering it is not recommended that you wash your sleeping bag often, the DWR should remain highly effective for the life of the sleeping bag.
In the likelihood of very damp conditions Western Mountaineering recommends that you might consider another waterproof shell like their Hot Sac™ to provide extra protection.
Value for Money and Guarantee
Western Mountaineering believe so much in their products they offer a comprehensive guarantee. As they say on their official site: All Western Mountaineering products are guaranteed against manufacturer's defects for an unlimited time.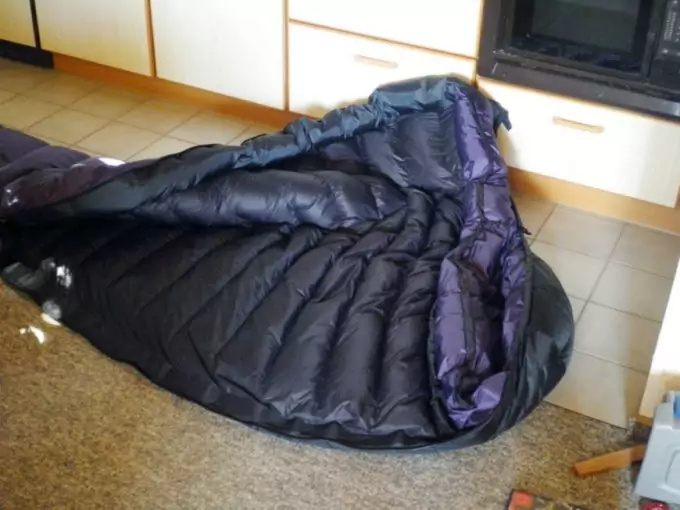 Should a product fail due to a defect in materials or craftsmanship, we will, at our option, repair or replace the item at no cost to the original owner. We will make the determination of what will be covered under warranty at the time that we inspect the product. This guarantee does not cover normal wear and tear, misuse, or improper laundering.
This guarantee does not cover accidental punctures, tears, rips, burn holes, damage by rodents, or deterioration of the materials caused by excessive sunlight exposure, mold or chemicals. We will not repair a product if we determine that it isn't clean.
Similar Products
Below, we are going to review three other sleeping bags that compare to the Western Mountaineering Apache for your consideration. Pay attention to the features such as size, weight and fabric so you can decide what will work best for you when you go hiking.
Rab Neutrino Endurance 400 Sleeping Bag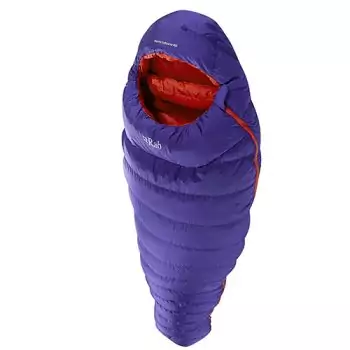 The Rab Neutrino Endurance 400 Sleeping Bag is made of Pertex Endurance nylon fabric throughout the sleeping bag, with some Pertex Quantum Nylon. It 800 FP European goose down filling and Hydrophobic down filling that keeps moisture and wetness out of the bag.
With the mummy shape that keeps heat in, and the YKK 3 coil zippers, plus stash pocket and other great features, this sleeping bag is definitely a competitor on the market. The only downside is the high cost, which can be above the price of some sleeping bags that are meant for extreme weather activities.
However, it is made with durable materials and offers a lot, so the price is not that bad. Included with this sleeping bag are a dry compression stuff bag as well as a storage sack made of cotton.
This product is temperature tested and can withstand temperatures down to 25 degrees F. This sleeping bag is also given a Durable Water Repellent treatment so that it keeps moisture and wetness from getting inside.
Marmot Col MemBrain Sleeping Bag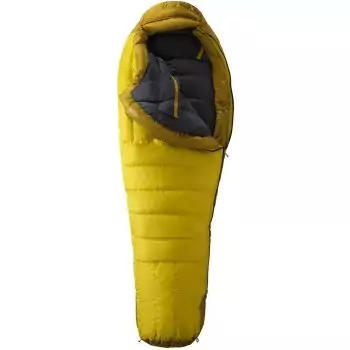 The Marmot Col MemBrain Sleeping Bag will keep you warm down to -20 degrees F and comes in a Green Wheen and Yellow Vapor color, which is stylish and very comfortable. It is made with 800+ down fill power and is waterproof due to Pertex Sheild. Not only does it breathe well, but it is highly durable and weather resistant.
The draft tube has a pocket where you can stash a few small essentials. It fits a person up to 6 feet tall, or if you get the long version, 6 feet 6 inches tall, and is made of all Nylon. The mummy shape ensures extra warmth during those freezing nights.
While a little on the pricey side, this sleeping bag does offer protection from the weather among all of its features and includes stretch tricot baffles, 6 baffle hood, a foot box lining that is reinforced, and cold spot prevention. Not only that, but it has little features that enhance this sleeping bag such as the Velcro free face muff and down filled collar.
Not only that it has guards on the zippers, which is a nice added touch. Users love this sleeping bag because it offers such warmth during frigid temperatures and it is durable to last for years to come.
Western Mountaineering Kodiak GWS Sleeping Bag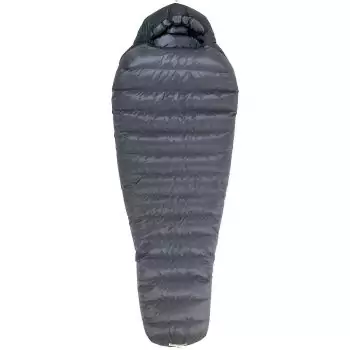 The Western Mountaineering Kodiak GWS Sleeping Bag features a left zip and a 7 inches loft with full goose down in the collar. The Gore WindStopper is a nice added feature which can withstand various types of intense weather, as you stay cozy and warm inside of it.
You can purchase it in 3 sizes that range from Regular, to Large, to Extra Large. They fit from 6 feet, 6 ft 6 in, and 7 feet tall respectively. With a 0 degree F rating, you are sure to stay warm in many types of weather.
This sleeping bag also features 41 inches of foot space, which is nice for those who need a little more room, plus it has 30 ounces of the goose down filling which is comfortable and toasty warm. The draft tube and down collar also include the Gore WindStopper feature, and its light weight is beloved by users.
The 66 inches of shoulder room allows you to feel less confined, and the 5.25 inch spaced continuous baffles keep cold air out and keep you comfortable. Included with this sleeping bag is a stuff sack that has a size of 9 x 18 inches, plus a storage sack.
The sleeping bag is easily compressed inside of it and you can pack it up and continue on your hiking adventure the next day! It also includes a lifetime manufacturer warranty, which shows you that this sleeping bag is made of great materials and will last for years!
Overview
Overall, this Western Mountaineering sleeping bag has been given rave reviews for its warmth, style, shape and more! The cut of the sleeping bag keeps it warmer, as mummy shapes tend to do. The two colors are stylish and bright, and the 6 inch loft will keep you comfortable.
Some users did say that the sleeping bag was a little expensive, as most great quality sleeping bags are. The price can show you that this product is made from quality materials, and will last through many years of rough terrain.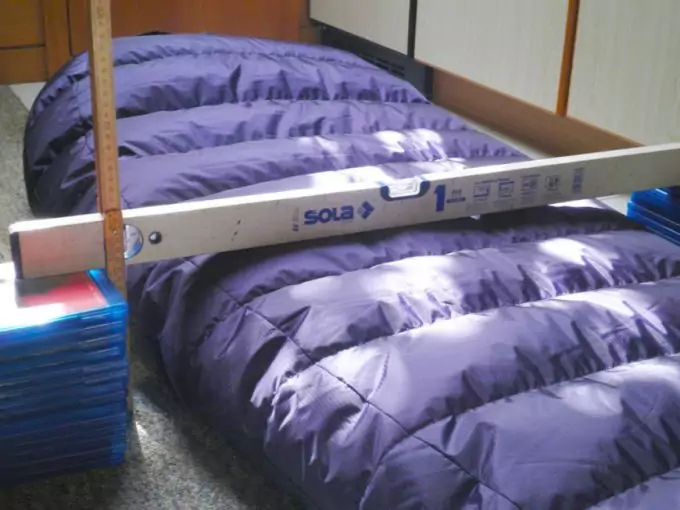 When comparing the Apache GWS with other Western Mountaineering bags that have similar ratings or warmth you can see that the Apache GMS rates very favorably for total weight and compression size, which means it takes up less space in your pack and is less weight to carry.
Microfiber is a densely woven fabric that is water resistant because of its construction, but has no laminates or extra waterproofing coatings. Below you will find a list of the Pros and Cons of the Apache, which can help you to determine if this is a sleeping bag that fits your needs.
PROS:
Made in the USA by the renowned manufacturer Western Mountaineering
Warm mummy shape
Durable goose down filling
Outer in Gore Windstopper™ fabric
Quality fittings throughout
Available in 3 sizes
Light weight to high warmth ratio
CONS:
High purchase price
Down does not perform well if wet
Zipper only available one side
The Apache GWS is a super sleeping bag if you want one for summer and mid season sleeping in the wilderness. It has enough ways to vary the down fill to allow comfortable sleeping in warm and cooler temperatures.
If you need a warmer bag, then move to a similar construction with more fill – there are 5 to choose from, in the Windstopper™ line, not mention the other styles. If you think you might need a warmer bag very occasionally make sure you have a good insulation mat as well and be prepared to sleep in some extra layers.
Western Mountaineering Apache Gore WindStopper Sleeping Bag
Packaging

Weight & Size

Design & Durability

Insulation

Comfort

Value for the Money
Summary
The Apache is a stylish, durable sleeping bag that will last for years to come. Able to withstand high winds, you will be able to use this 2 season bag without worry that you will be cold or feel the pressure of the high winds. With the features of Gore WindStopper as well as a Durable Water Repellent coating, this tough sleeping bag can be used with confidence!

The Apache GWS is unashamedly top of the line for quality of materials, construction and durability and has a corresponding high price tag.
If you can afford it, I think the Western Mountaineering Apache GWS will work out to be excellent value for money as this sleeping bag will keep you warm for many years of backpacking and camping. It is the perfect piece of equipment to enjoy the outdoors spring through summer to autumn.