Whether you travel with an ultralight tent to camp in designated campsites or you plan to chill under the tree's shadow, a mattress is a need to have. It's an obvious assumption that outdoor surfaces are notorious of sharp pebbles and rocks that might hurt your back when lying down. As thus, one needs protective sleeping pads to prevent blisters caused by rocky surfaces. Therm-a-Rest has a ProLite Mattress in response to your desires.
Whenever participating in any outdoor activity such as hiking, particularly the long mileage ones, a light weight, comfort, and durability are paramount. The bottom-line is to have a minimal hiking or backpacking gear as possible to avoid hurting your back and straining your muscles.
Can you imagine a heavy weight of having a camping tent, a mattress, and other indispensable accessories? That could be too inconvenient. Fortunately, Therm-a-Rest ProLite Mattress brings a compact design that is portable enough to fit in many backpacks for your convenience. So, the weight issue is dealt and done with.
Product Specifications: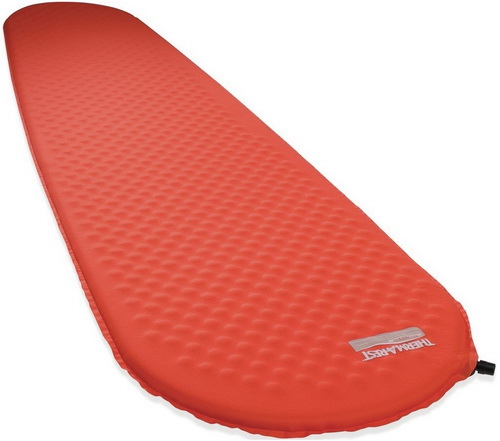 Lightweight: The lightest self-inflating mattress available;
Compact warmth: Diagonal-cut foam and tapered shape provides efficient warmth;
Highly packable: Ultralight, diagonal-cut foam and a tapered shape keep the ProLite mattress extremely pack friendly;
Self-inflating: Expanding foam core self-inflates;
R-Value: 2.4;
But then the ProLite Mattress is designed to keep you warm only in 3 seasons except winter. It is not that sophisticated with its insulation to an extent of overcoming the winter's harsh outdoor temperatures despite having a warm tent. With this in mind, you will have to purchase an additional sleeping pad or a sleeping bag in order to survive, for example, the snowy surfaces because ProLite is only 1 inch high when fully inflated. It is nonetheless a great value for hikers that are fond of hiking in spring to the early fall when the temperatures are mild.
We have discussed the paramount features of this sleeping mattress below in order to give you a glimpse about its capabilities. These features can also be used as critical factors when evaluating similar products on the market prior to making a purchase.
Review
Packaging
The mattress will be shipped to your location in a 10 by 8 by 10 inch packaging, and it weighs 1.4 pounds. Since it is compact and lightweight, the mattress is sure to fit in your backpack easily, without stressing too much about space considerations or worrying that it will weigh you down when you decide to carry it during your hike.
Design and Durability
With a 50 denier Hex Rip Polyster, a ProLite sleeping mat reassures you durability of all the times. It can survive numerous uses in a variety of surfaces no matter how rough they are. Even if it gets punctured mistakenly, the pad can be patched with ease to keep its inflating features. This advantage is seldom seen in other sleeping mattresses due to their complex baffle designs. The urethane foam, the internal fabric, is also durable.
Weight is commonly an important feature that often trades durability when selecting sleeping mattresses. Many ultralight hikers focus on the weight to check if the product will not compromise their mobility whenever climbing steep mountains or travelling for hundreds of miles. But in most cases, with an ultraweight comes less durability and a compromised warmth in many sleeping pads. Just be vigilant about that.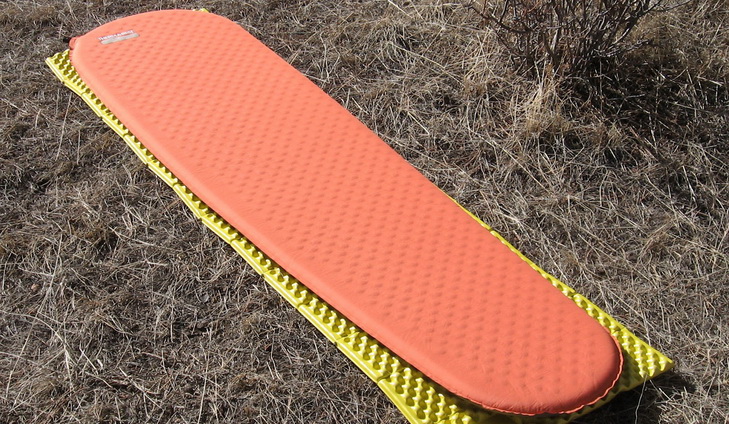 ProLite sleeping mattress proves the convention somehow untrue for sleeping pads. It is lightweight yet durable and comfortable. The design and the brand have existed for many years, and, as many customers have asserted, durability has not been compromised in spite of the quest to trim excess pounds. The mattress weighs 1 pound and 5 ounces with dimensions 10 X 8 X 10 inches. This light weight can take you places. The pad can fit in your hiking gear, and can also fit in ultralight camping tents.
Unique Features
Some of the ProLite mattresses' unique features are what sets it apart from others just like it on the market.
Comfort: Unlike its counterparts, the air construction sleeping pads, ProLite mattress offer a notably better comfort when camping on it. It has a flat surface and a self-inflating foam that plays a supporting role of providing comfort. What this means is that you can comfortably rest your body on this sleeping pad, either sleeping by side or against your back, without an adverse feeling of rocks or pebbles. Its self-inflating foam makes sure that it keeps the pad inflated at all times.
Furthermore, the Therm-a-Rest ProLite Sleeping Pad provides no bouncing sensation as is the case with other sleeping pads especially the air construction ones. Many campers have fallen in love with the ProLite's firm and stable feeling. Moreover, the pad has a grip surface for a fixed position of sleeping.
Warmth: If you tell me about a sleeping mattress that fails to optimize warmth, I'd rather advise you sleep on the ground of your tent. Warmth is critical and paramount, especially when taking into consideration the cold midnights in the wilderness. All you need is a warm sleeping pad that has a high heat retention to avoid unnecessary convective heat loss.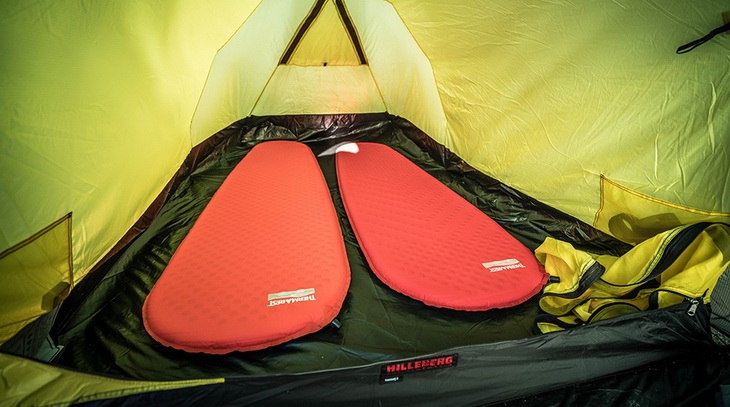 ProLite comes with an R-value of 2.4, and temperature usage range of 28 to 30 degrees Fahrenheit. With these features, the mattress is sure to keep you cool and warm. But, a word of advice, do a thorough research about the temperature fluctuations of your desired hiking destinations and then act accordingly to pair the mattress with some blankets or sleeping bags for an added warmth.
Self-Inflating : Perhaps or arguably the most attractive feature in this sleeping mattress is its self-inflating feature. Imagine that moment you're tired from a long distance hike, and then be faced with a non-self-inflating mattress to blow air into. That would be too much of a tedious work. ProLite mattress is self-inflating within the first 10 minutes of unfolding it from your backpack, although it doesn't self-inflate to the maximum level. You only need a minimal blow to complete the inflation process. Then you'll be all set up to sleep on your mattress.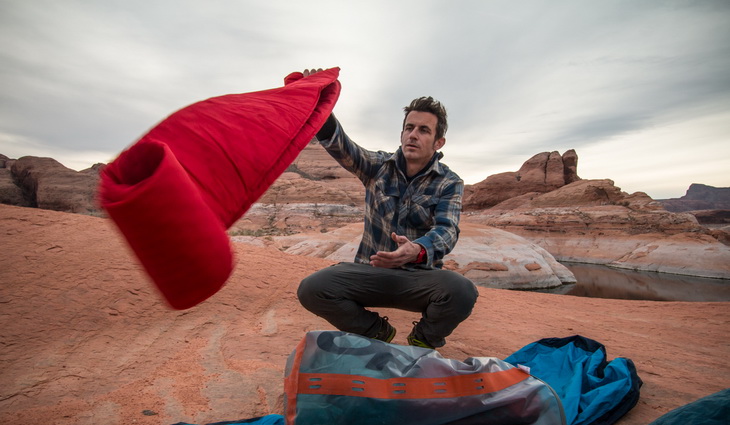 It is also compressible in case you want to re-pack it and move to the next destination. But if you remain fixed at a designated campsite, we reckon you store it inflated to avoid the energy exhaustion of having to prepare it daily. ProLite sleeping mat scores high with this feature because majority of sleeping pads needs a tremendous blow to inflate them.
Pack size: With a diagonally-cut foam and a tapered shape, this sleeping mattress is compact and portable. The tapered shape eliminates unnecessary excess space at your legs. As thus, this makes it possible for the pad to be packed small. It comes with varying sizes, which include small, large, and regular.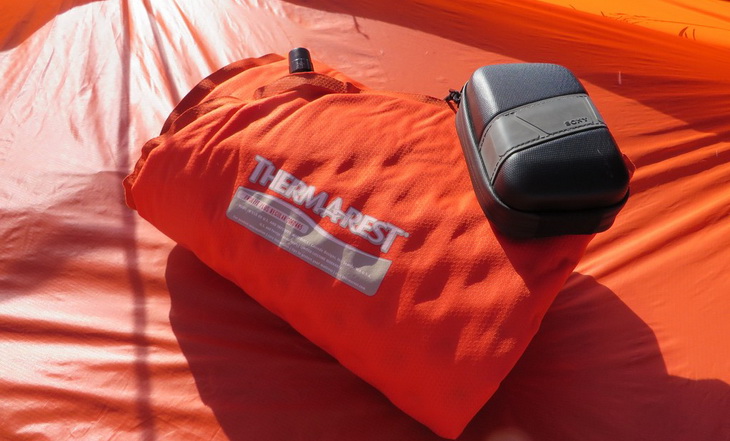 Furthermore, the pad's perforated foam construction trims the bulkiness that is seen in its predecessors. Its compressibility feature also plays a great role in its compact packable size. The stuff sack is provided to store the mat.
Versatility: It will be such a pleasure knowing that you can use your sleeping mattress in a wide range of applications or surfaces. Almost in every kind of hiking or backpacking, you can rely on ProLite mattress. Some of its uses include the following:
Laying it in an ultralight camping tent
Laying it directly on the ground on any surface when taking a rest during hiking
Laying it in your car to take a nap
Use it indoors in your household
Now that you are well-hooked up with the most paramount features of this mattress, let's unfold more of its technical aspects and many more in the review below. We have also discussed related products that can be paired with this mattress for a complete preparation for your hiking. Some of the accessories may warrant this sleeping pad's use in the winter season.
Value for Money and Guarantee
The mattress costs around $60 and $173. The prices vary according to the size of the mattress purchased. Additional costs may be incurred if you consider supplementing the sleeping pad with other products for an extra warmth, particularly for winter use. For instance, a compressible pillow from Therm-a-Rest can cost between $12 to $86, a Kelty Cosmic sleeping bag between $150 to $350, and another mattress from Therm-a-Rest between $35 to $115.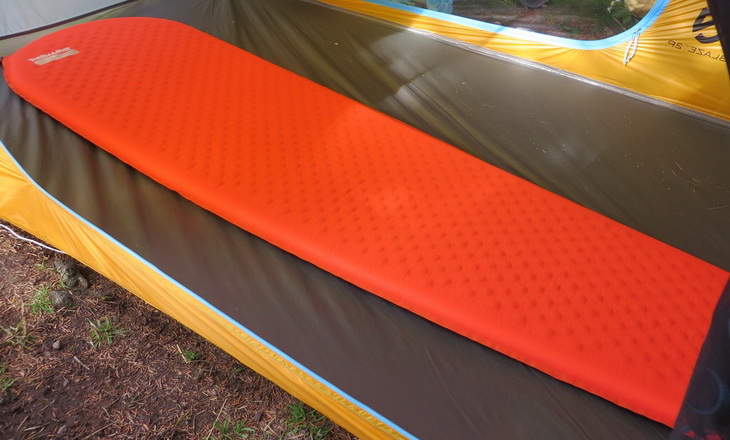 Spending such a whopping large sum of money is a good investment for outdoor enthusiasts. These products are durable, so you won't have to return to the store anytime soon unless if it's a factory, but that can be fixed by the supplier or the seller.
Main Competitors
Therm-a-Rest Scout 
Therm-a-Rest Scout is another perfect option for the great outdoors. It also has the same features as the ProLite mattress; it is lightweight, portable, self-inflating, warm and comfortable. You can take it everywhere you go and trust that it perform as well as the ProLite mattress in the most ideal situations.
One difference between the two mattresses is that the ProLite mattress' core is made from diagonally cut foam, while the Trail Scout Mattress has a monolithic core made from uncut foam for better warmth. With its monolithic core, the Trail Scout Mattress is warmer than the ProLite mattress; it has an R-value of 3.4 compared to the ProLite mattresses' 2.4.
And while they both have a streamlined design for easy transportation, the Trail Scout Mattress has a smooth surface compared to a tapered surface of the ProLite mattress. This provides the ProLite mattress with better comfort levels because it provides better support. The Trail Scout Mattress is also not made from the same high-quality polyester fabric as the ProLite mattress, but is made from a urethane fabric, and this makes it less durable.
Overall, the ProLite Mattress comes off on top, even if it provides less warmth than the Trail Scout Mattress, it wins due to its higher comfort levels and durability. Most hikers usually hike in the warmer months anyway, so warmer mattress might not be needed is you are like most hikers.
Sea to Summit Ultralight 
The Sea to Summit Ultralight Insulated Mat ticks all the right boxes, making it a worthy contender when compared to the ProLite Mattress. Yes, it is lightweight, warm, comfortable, compact and durable.
So you know this mattress can perform well and give you a good night's sleep when in the great outdoors and can easily be carried around in your backpack and used on many hiking trips.
One easily notable difference is that this mattress is not self-inflating, and you need to use a pump (this takes about 30 to 60 seconds) or your breath (8 to 10 breaths) to inflate it. This makes it less convenient to set up than a self-inflating mattress, and the extra pump brings additional costs and gear you need to carry in your backpack.
Another notable difference is that this mattress has air sprung cells (about 181 of them) instead of foam, providing you with adequate comfort and support. These cells evenly distribute the weight of your body as much as possible so that you are always laying on a flat and soft surface, which is very comfortable and good for your back.
The downside is your body doesn't get posture support at all. This mattress is made from very lightweight Exkin Platinum fabric that has excellent insulating capabilities, achieving an R-value of 2.5 (slightly higher than the ProLite mattress).
And lastly, the top most layer of the mattress in laminated with Extruded TPU with Antimicrobial treatment to prevent bacteria from growing inside the mattress and delamination in places where moisture and wetness is a problem. Even though the competition looks close here, the ProLite still wins because it is self-inflating and offers better support.
Sea to Summit Comfort 
Sea to Summit Comfort is a more improved version of the Sea to Summit Ultralight Insulated Mat, since it has 331 air sprung cells and an R-value of 4.2. This means that this is one very comfortable and warm mattress. It is also a little more light weight than the ProLite mattress, weighing just 1 pounds.
The extra springs still don't provide the posture support that the diagonally-cut foam does, since pressure points will always exist in these types of mattresses that can still make them less comfortable. On the upside, this mattress can be used in colder weather, since it offers nearly twice the warmth that the ProLite mattress does.
The biggest advantage that this mattress has is that it is warmer. Chances are that you will be camping in the warmer seasons, just like everyone else, and will decide to bring extra layers to cover yourself anyway in the colder seasons.
So it's better to stick to the ProLite mattress for convenience (since it is self-inflating), better comfort and adequate warmth. And unless you are carrying very heavy gear, the fact that this mattress is 0.4 pounds lighter won't make much of a difference.
Overview
As you have seen in this review, this self-inflating mattress is a perfect companion for hikers who plan to blaze some hot trails in between spring and fall.  And it's not only hikers who can enjoy the ProLite mattress, anyone who loves the great outdoors, whether its campers, bikers and hunters, can benefit from it.
And why not? It is lightweight, comfortable and warm. One thing to note about its warmth, though, is that during the extremely cold winter months, the mattress needs to be paired with other blankets and a sleeping bag to achieve optimal warmth.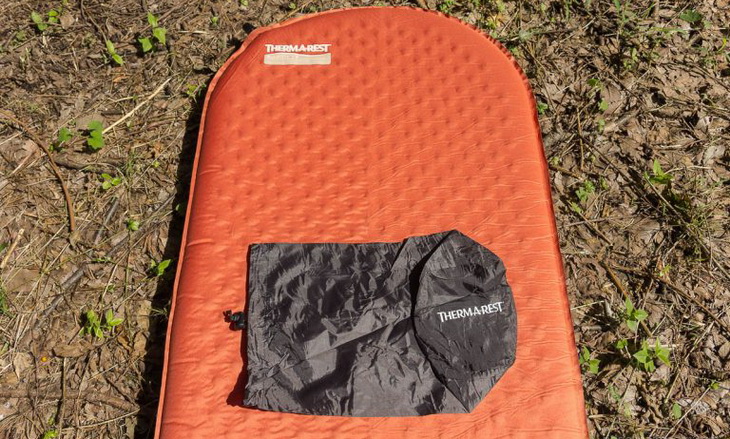 And the fact that it is also compact is a huge plus, meaning that when it is compressed it should fit right in with the rest of your gear without forcing you to leave anything behind. On top of that, you have the durability of the mattress to consider as well. Its 50 denier polyester exterior is tough and can withstand multiple outdoor trips while being soft and comfortable on the body.
Sometimes, manufacturers have to sacrifice one or the other, but this is not the case here. All these features add up to one mattress that we'd recommend to bring with you on your next outdoor adventure.
PROS:
Self-inflating
Comfortable
Durable with a 50 denier polyester
Affordable
Best fit in 3 seasons
Compact design and weighs 1.4 pounds
Versatile
Warm
CONS:
Not suitable for winter hiking unless paired with others
Only an inch after inflating it – insufficient to use in rocky surfaces
No baffle system on the perimeter or any lining to prevent you from falling off in the night
Based on our unbiased review of this product, we guarantee that you will not be disappointed with the product now that you know where its strengths and weaknesses lie. You don't have to sleep on the hard ground next time you need a rest during your hiking or camping trip; you just need this mattress instead to ensure you get adequate rest.
Therm-a-Rest ProLite
Packaging

Design and Durability

Unique Features

Value for Money and Guarantee
Summary
We have unfolded one of the indispensable Therm-a-Rest outdoor products, the ProLite mattress for you, and with that we believe that your hiking adventure will be more enjoyable.
No more sleeping on the ground or on heavy blankets, whereas you can find this lightweight mattress. The mattress is made unique by its self-inflating feature.
We have also discussed the related parts for you to widen our options if you want to camp in winter. The mattress as a standalone may not be suitable for winter use because temperatures may be too harsh.

If you are one of the many people who have purchased this product, then we would highly appreciate it if you shared your thoughts with us on how well this mattress performed for you. We want to know things like if it was easy to inflate/deflate, warm and comfortable, and if you have used multiple times or still using it today. Please let us know by leaving your honest views in the comments section.