If you want to be in comfortable clothes while hiking or camping, you must invest in the best hiking pants you can purchase. There are people who don't give much thought to the kind of pants they are buying, but most of us want to be in pants that prove to be comfortable during our outdoor expeditions so that we can enjoy the adventure to its full extent.
When you are hiking you don't want to worry about the pants you are wearing, you want something that doesn't bother you and makes you comfortable during the hiking, traveling and all the climbing. Here we will guide you on how to explore your options when buying hiking pants and the things you need to consider while shopping.
In this article, we will dive deeper into hiking pants, giving you the information on the features that are important about them. Plus, you will see some reviews on some of the best hiking pants on the market. Now, let us get you a new pair of pants.
Our Top Picks
| Product Name | Weight | Material | Waterproof | Colors | Price |
| --- | --- | --- | --- | --- | --- |
| Singbring B01C7G | 12.8 oz | Polyester | Yes | Black, Gray, Army Green | Check price on Amazon |
| Makino Quick Dry | 13.6 oz | Polyester | Yes | Brown, Indigo, Khaki | Check price on Amazon |
| White Sierra X9702M-CAV | 3 oz | Nylon | No, Water Repellent | Bark, Deep Lichen Green, Sage, Caviar, Stone, Dark Sage | Check price on Amazon |
| Geval B017MGN | 20.8 oz | Nylon | No, Windproof | Black, Bean Ash, Dark Gray, Khaki, Army Green | Check price on Amazon |
| The North Face A4J0 | 17.6 oz | Nylon | No, Water Repellent | Beige, Brown, Green, Gray | Check price on Amazon |
| Exofficio BugsAway Ziwa | 12.6 oz | Nylon | No, Moisture Wicking | Loden, Cigar, Light Khaki | Check price on Amazon |
| Columbia Silver Ridge | 16 oz | Nylon | No, Moisture Wicking | Gravel, Grill, Pond, Tusk, Gray Ash, Delta, Fossil | Check price on Amazon |
Features to Consider Before Buying
Out of many features, you need to consider when shopping for hiking pants, choosing the type is the most important one. A lot of options are available in the market; you just need to decide which one you want.
Whether you want a pair that zips off into short ones that can be rolled to be converted into Capri or just simply plain long pants. The options vary according to your choices. Description of the types is in detail below to help you understand the pros and cons of every type.
Convertible Pants
Convertible pants are just like normal pants with a zipper that is placed above each knee, which enables you to convert them into shorts by removing the lower piece by unzipping it. This feature makes it a favorite for hikers because they don't have to carry another pair. Also, these convertible pants give great versatility.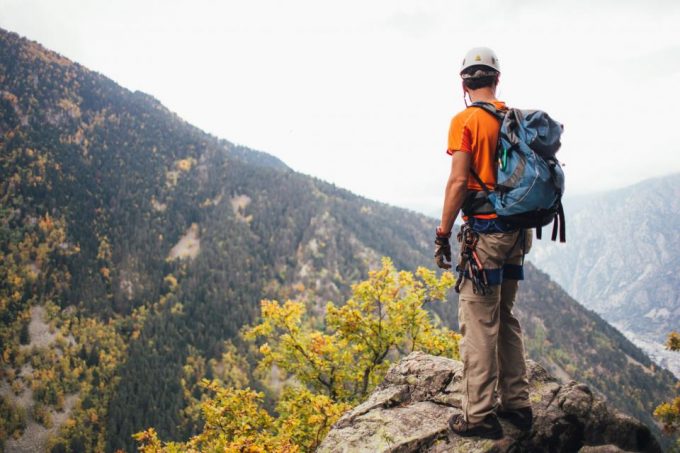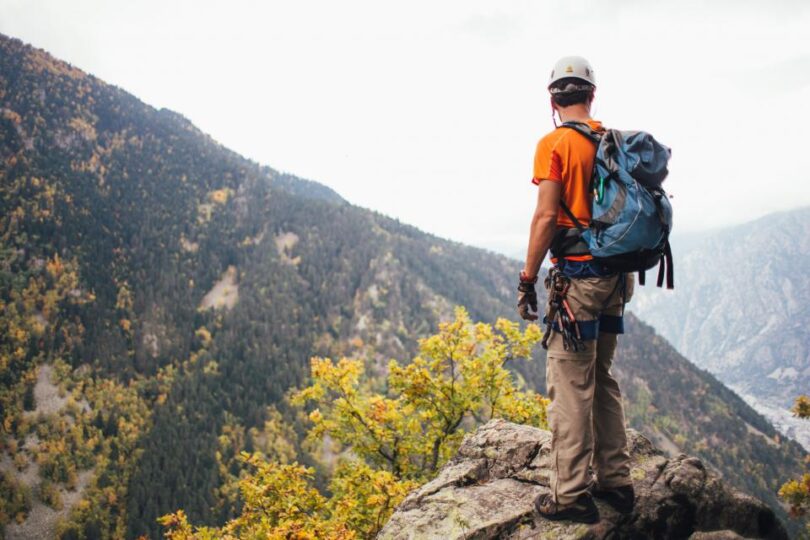 You also have the option of cleaning the lower part in case it gets dirty without having to worry about changing pants. The zipper can be opened halfway to supply you a vent if you don't want to remove the whole part. But, the effort it takes to unzip the pants and zipping them again can be a bit annoying for most campers, and it can be a nuisance for some hikers too.
Standard Pants
Standard pants are normal pants that have a long tube made of clothing stuff to get you into them. They don't offer that much versatility, though. Pants are a really great choice for adventures like climbing, hiking, backpacking or camping because they keep you covered from the heat and protect you from the abrasion of rocks and plants.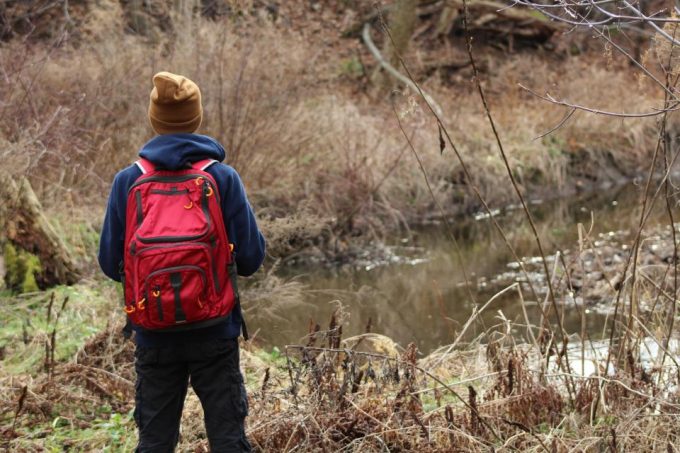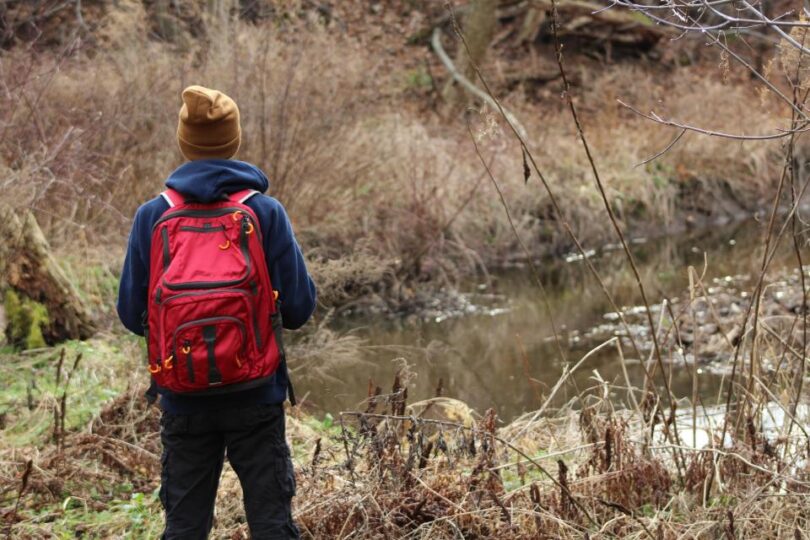 But if you want versatility then you should get convertible pants.
Roll-Up Pants
Another great alternative is Roll up pants. As you can guess by the name these come with the alternative of rolling up to be converted into the Capri. This option comes handy when you get extra hot and need to lower the temperature a bit. You can do this with all other pants too, so this feature isn't exclusive.
Fitting
When you buy hiking pants fitting is the first thing you should look for. You should buy those that fit right. Some people go for loose-fitting pants, but they can prove to be annoying during climbing because of the bagginess. If you get too tight pants, they can cause restriction, so pick carefully. Choose something with stretchable material for easy mobility.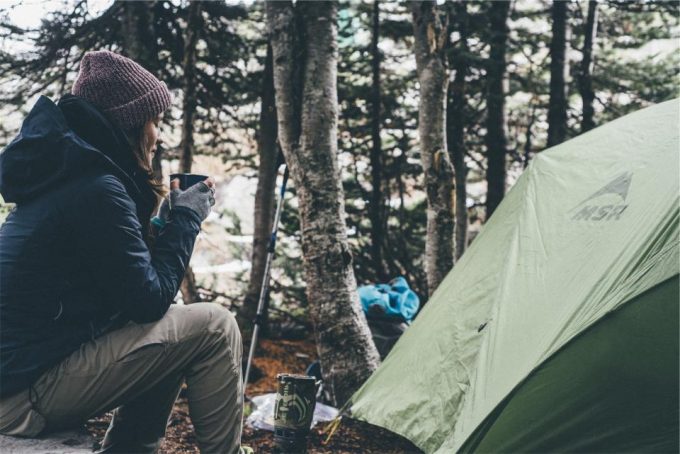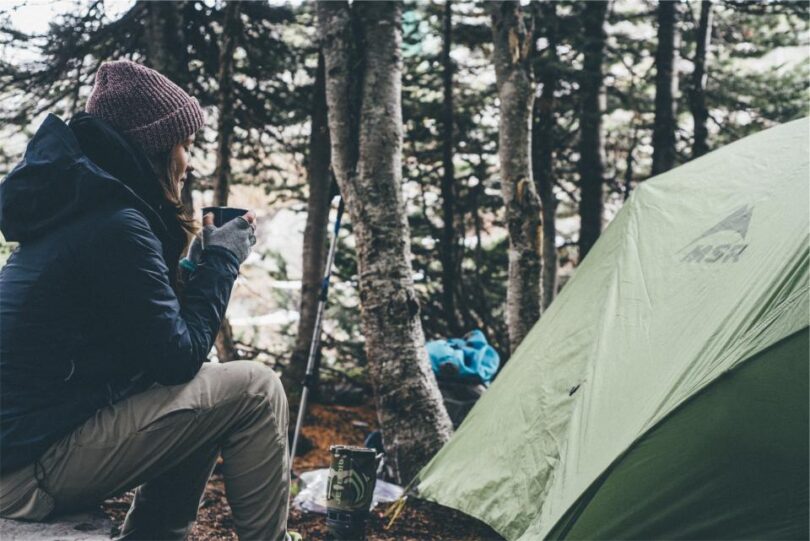 With the right fitting pants, you will be comfortable moving around during your trip. Fitting affects mobility too. Another aspect that you need to consider about fitting, is that after a period of time your pants will get loose by getting used again and again. You should buy a pair that comes with a belt or a drawstring, to tighten them up.
Color
The color is not on the priority list of most of us when we are buying hiking stuff, but the color of hiking pants can prove to be an important factor. Picking the right kind of color can be a really big factor in the product performance and also your feelings in different conditions. All the products that we reviewed have different colors available so this shouldn't be a big problem of yours.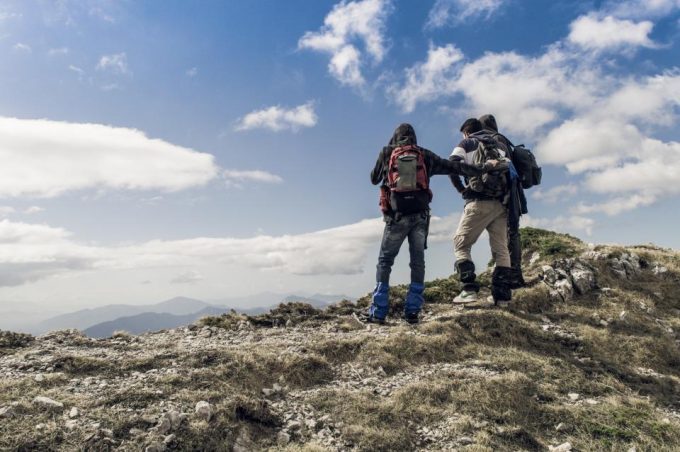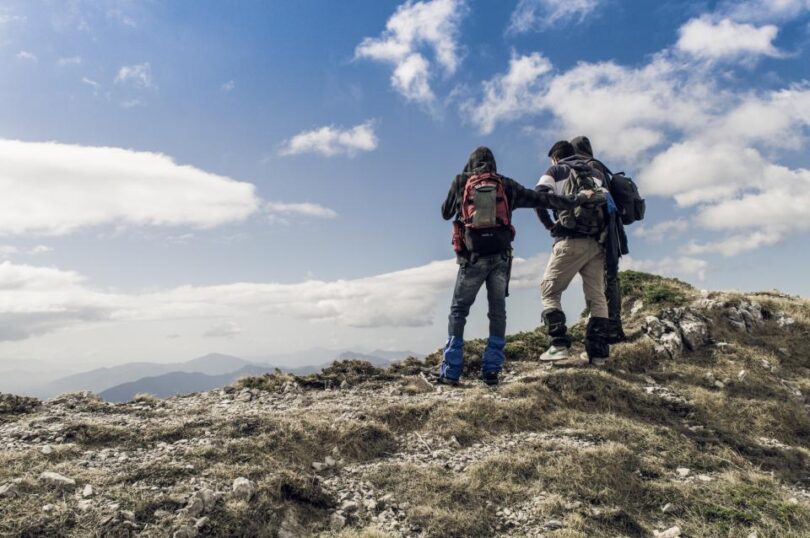 Mostly, people prefer light colors in a warm climate like beige, white, etc. and dark colors for cold weather. The reason for choosing a light color when it is hot outside is, that it reflects the sun rays, while the darker colors absorb more light, so obviously, they are suitable in cold weather.
Weather and Destination
The most important factor in buying pants is the weather of the place you are planning to go to. You should always look at the forecast before starting your trip so you'll be able to prepare for the upcoming circumstances. You need to buy a pair that is best suited to the climate and conditions of your destination. So here are a few tips about which pants types you need for what kind of weather.
Cold or Moderate climate: For colder weather, there are pants that are specifically made to keep you warm during snow camping. For a place with normal temperature opt for rolling pants or convertibles because if you feel hot, you can roll them up conveniently. In cold weather layering up is the key to surviving the temperature so wear and pack warm hiking pants.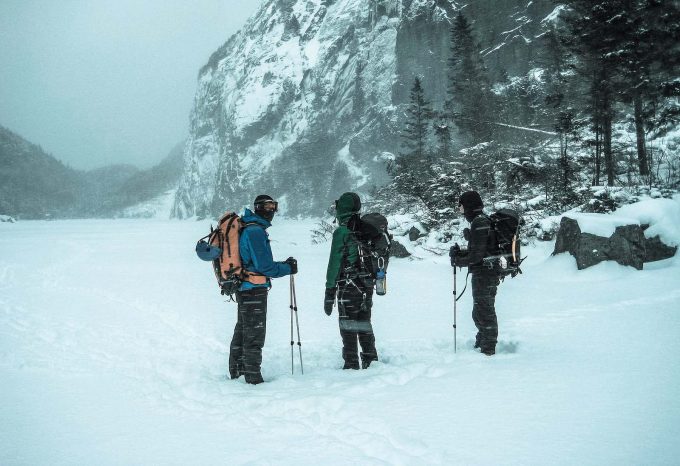 Wet climate: If where you are going is a place where it rains a lot you need to pick waterproof pants. Also, you must carry an extra pair with you. This is important because getting wet and cold for too long can cause hypothermia.
Dry or Hot climate: In case you are hiking in the desert, it is recommended that you buy shorts or convertibles. But if protection from the sun and the wind is a concern of yours, then convertible pants are a great option for you.
Pick pants that are made of lighter fabrics to facilitate you in the dry climate. For one-day trips, shorts are the best options, though.
Top Product Reviews
You have now arrived to the top rated hiking pants on the market. The following reviews are going to give you an idea of what you can find out there, so you can find the perfect pair of hiking pants for your next adventure!
Singbring Hiking Mountain Pants
Price: $30 – $40
Weight: 12.8 oz
Dimensions: 32 inch inseam
Color: Black, gray, army green
Specific features: Waterproof, made with polyester, comfortable
Best use: Hiking, climbing, wet weather
Description: Singbring Hiking Mountain Pants are a really great choice if you are looking to buy pants for normal temperature. The price is around $30, which quite affordable so that's a huge plus. These pants are available in all sizes and come in 3 amazing colors Army green, Black and Gray.
These pants are perfect for mountain climbing because they are lightweight and waterproof. The front pockets give you the space to place your phone, knife or other important gadgets in it. The waist is adjustable so even when they are worn out and become baggy they will fit perfectly. The material they are made of is a soft shell, polyester that makes them really comfortable and durable.
Overall, these convertible pants are great; made of polyester and spandex for comfort, they are quick drying, and have a nice style. While they cannot be dry cleaned, they are still worth it. You can also wear them for 3 seasons, making them very useful.
PROS:
Front pockets have zips
Great for 3 seasons
Affordable
CONS:
Belt loops aren't strong
Zipper can break
Related: If the weather is too warm, you can consider the Singbring Quick Dry Hiking Shorts which come in a variety of colors and are very comfortable. Plus, you do not have to store the rest of your pants, when it comes to a convertible pant.
Makino Men's Quick Dry Pants
Price: $25 – $30
Weight: 13.6 oz
Dimensions: 15.8 x 10.8 x 0.8 in
Color: Brown, indigo, khaki
Specific features: Easy fitting, durable, quick drying
Best use: Hiking, camping
Description: Makino Men's Quick Dry Pants bring the features of both shorts and pants. These pants are perfect for hiking, fishing, camping, climbing, etc. This product comes in 3 different appealing and trendy colors. They are a straight style which is never out of fashion.
The pants are made of lightweight polyester fiber material that makes it breathable and more comfortable. These pants come with Omni-Shade UPF 50 sun protection to keep you protected from the sun. Elastic waist helps you with the fitting.
The pants are priced between $25 and $30 depending on where you buy. Rip and stick adjustment tabs enable you to secure the cuffs around the ankles that keeps pant legs up and away from dirt and stains. The pockets offer plenty of extra space.
The pants are a straight style and have a zippered closing, and have a zipper that allows you to convert to the shorts. Overall comfortable, these pants have big pockets and a zipper that is waterproof which users love.
PROS:
Omni-Shade UPF 50
Comfortable and durable
CONS:
Can have a tight fit for some
Snaps can break off
Related: While hiking, you will need some really good socks that will protect your feet. The FITSHIT Premium Wool Hiking Socks are great for outdoor activities and are made for multi performance.
White Sierra X9702M-Cav
Price: $20 – $60
Weight: 3 oz
Dimensions: 30 in inseam
Color: Bark, deep lichen green, sage, caviar, stone, dark sage
Specific features: Made of nylon, water repellent
Best use: Hiking, camping, climbing
Description: White Sierra X9702M-CAV Convertible Pant is ideal for hiking and camping adventures. The product is available in 5 trendy and vibrant colors. The price range is between $20 and $60 depending on where you are buying it from.  The product can be zipped off from legs to be converted into shorts. The product has a webbing belt that is removable and an elastic waist for comfortable fitting.
These pants have 2 cargo pockets, plus a back pocket and are made to dry quickly. They are light in weight, can be taken anywhere and can be converted into shorts in just moments. Made of nylon, these water repellent pants have two front slash pockets as well and are made with a fabric to protect you from UVA rays.
These pants also have a zipper on the vertical side so you can slip them off, plus there is a hoop and lock to keep your front and back pockets from spilling any contents.
PROS:
Velcro strips
Comfortable
Perfect amount of pockets and zippers
CONS:
Price ranges wildly
Feel baggy for some people
Related: If you are going to hike, consider some trekking poles to help you through the trail. The Cascade Mountain Tech ALQLCGTP Trekking Poles with cork grip are light and will not slip on you. There is a grip extension and it is adjustable.
Geval B017Mgn 
Price: $27 – $40
Weight: 1.3 lb
Dimensions: 30 inch inseam
Color: Black, bean ash, dark gray, khaki, army green
Specific features: Made with nylon ripstop, omni-shade sun protection
Best use: Hiking, camping, mountaineering
Description: With the price range of $27 to $40 approximately, Geval B017MGN Pants is a great investment decision. They are manufactured from a very lightweight nylon fabric and are among the best hiking pants on sale.
If you are concerned about the color, you can find the product in 5 different awesome colors including Army Green, Black, Khaki, Dark Gray and Bean Ash, and it is a great option for hikers and campers. The adjustable waistband offers perfect fitting even when the fabric becomes baggy due to overuse. The product has off leg zipper to convert pants into knee length shorts. This product is an ideal purchase for outdoor activities like hiking, fishing, camping and traveling.
Available in most sizes, these comfortable pants have a zipper closure and will keep you cool on hot summer days. Not only will they dry quickly, but they offer sun protection with the Omni-Shade UPF 40+ protection.
PROS:
Quick dry
Sun protected
Variety of sizes
CONS:
May not fit in the groin area well
Not waterproof
Related: You may find yourself in need of a jacket while you are hiking. The Mountain Conqueror B01HZ7 Lightweight Jacket is affordable, made of nylon and polyester, and is waterproof!
The North Face A4J0 
Price: Approx. $100
Weight: 1.1 lb
Dimensions: 14 x 16 x 3 inches
Color: Green, gray, brown and beige colors
Specific features: Lots of space in the pockets, Abrasion resistant fabric
Best use: Hiking, camping, everyday us
Description: The North Face A4J0 Convertible Pant is priced under $100 depending on where you buy. The exceptional pants are made for traveling and camping as it is made of durable and abrasion resistant nylon.
The design is unique and product is available in 4 stylish colors. The large pocket space gives you extra space for carrying small things like a phone, a pocket knife or other tools.
Pant legs unzip at knees converting them into shorts offering you a transitional hiking in pant/short combination. The product is mid-weight, weighing in at about 1.1 pounds.
These durable pants have an elastic waistband so it will fit you comfortably, with a webbed closure on the front of them. The great thing about these pants is that they are produced from an environmentally responsible company. With several colors to choose from, you will feel comfortable while wearing these stylish convertible pants!
PROS:
Belt closure
Abrasion resistant nylon
Elastic waistband
Related: Since you love the outdoors so much, you should consider a stuff sack for your sleeping bag for easier transport. The ALPS Mountaineering B01JPO Sleeping Bag Stuff Sack has a top lid, zipper, and is 23 inches long.
Exofficio BugsAway Ziwa Convertible Pant
Price: $75 – $100
Weight: 12.6 oz
Dimensions: 13 x 11 x 3 in
Color: Loden, cigar, light khaki
Specific features: All nylon, lightweight, quick dry
Best use: Backpacking, hiking, everyday us
Description:  ExOfficio BugsAway Ziwa Convertible Pant is available in three attractive colors Cigar, Light Khaki, and Loden. These convertible pants are priced around $75 to $100 depending on where you buy. The pants are available in all sizes from 30 to 44. The product offers sun protection with a UPF 30+ rating and dries out quickly.
The product has offered the unique feature of insect shield fabric to protect you from bugs, ants, flies and mosquitoes during your hiking trip. The shield is odorless and invisible so you don't need to worry about the awful smell.
The Care instructions are that you need to machine wash them with cold water; don't use any bleach or fabric softeners. Don't dry clean them and iron them with a low setting. Also, wash them with the same colors. You can wear these pants while camping, hiking, or even just everyday use because they are so comfortable. Users adore them for their fit!
PROS:
Quick dry
Wrinkle resistant
Gadget pocket
CONS:
Does not feel true to size
Must wear the pants portion if you are going to be in an area with insects, as the insect repellent fabric will not work otherwise
Related: If you are getting pants, you can also grab a shirt while you are at it! The Zorrel Insect Shield Apparel Tee Shirt is made of cotton and microfiber and is moisture wicking with Insect Shield.
Columbia 
Silver Ridge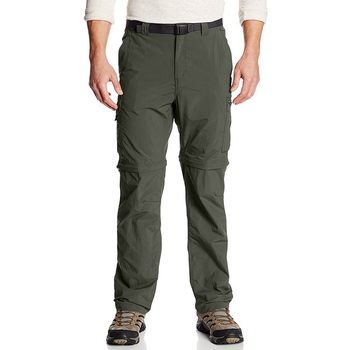 Price: $26 – $92
Weight: 1 lb
Dimensions: 32 x 34 size
Color: Gravel, grill, pond, tusk, gray ash, delta, fossil
Specific features: Sun protection, Adjustable waistband
Best use: Camping, hiking, sunny weather
Description: Columbia Silver Ridge Pant designed by Columbia is perfect for adventures like hiking and backpacking.
This product is made for long distance trips and traveling. The product has Omni-wick moisture management which is much needed for a camping trip to keep you dry. Omni-shade UPF 50 sun protection protects you from harmful sun rays.
The adjustable waistband makes the fitting, comfortable and easy. The product is imported and made of really comfortable fabric. Moisture wicking and sun protection make these pants durable and perfect for warm weather camping and hiking.
Besides the sun protection, these pants have some elastic at the waist, plus they are 10 inch shorts, when you convert them over. While the price ranges wildly, the pants are comfortable, come in a variety of colors, and are made of all nylon material. Overall, users like these pants because of the great sun protection, belted waist, and rear flap pockets!
PROS:
Omni-Shade sun protection
Comfortable
Moisture wick
CONS:
Price range is wide
No insect repellent built in
Related: Grab a Columbia shirt for your hiking trip, such as the Columbia Tuk Short Sleeve Shirt that has Omni-Wick and Omni-Shade built right in! Plus, it is vented and stretches.
Concluding Thoughts
When you are searching for the perfect hiking pants in the market, you will need to know what you want out of the product. It will be very helpful for you if you write down some of the features of the product you desire to buy so you can compare the product in the market with that.
Comfort has a different meaning for every individual so you need to take this fact into consideration. There are a lot of things you need to consider when buying which are size, material, style, fabric and the color of the product. Also, the price is an important factor that you cannot ignore.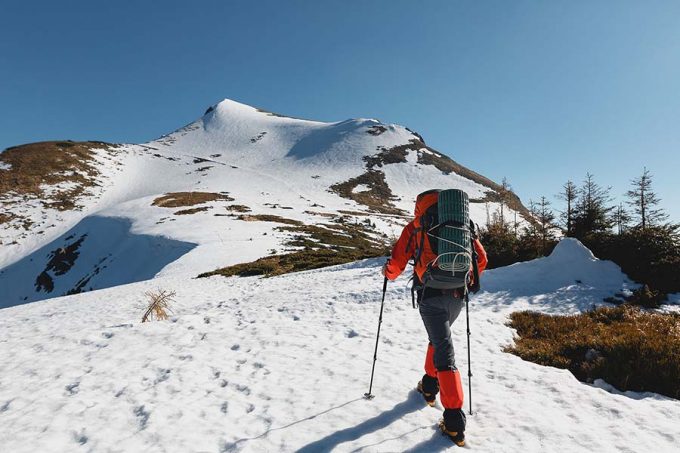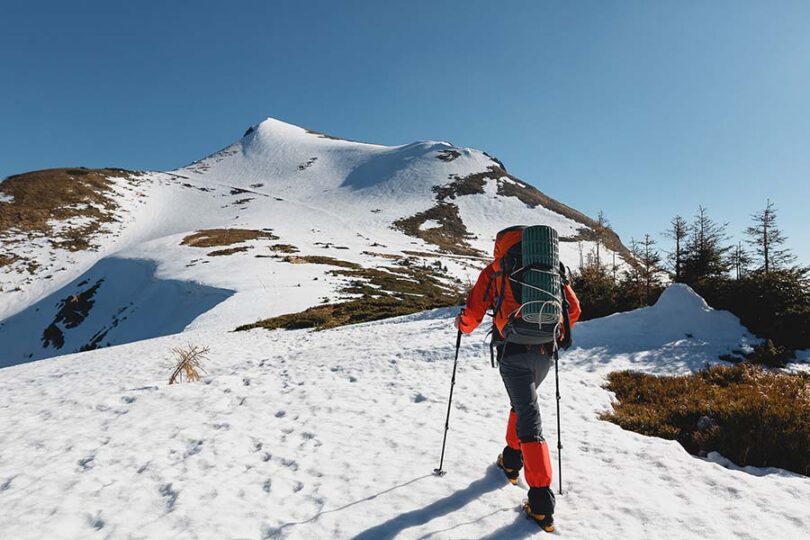 But you need to take into consideration other important factors like durability and waistband too, because in long distance trips durability matters a lot so does the fitting. And obviously, everyone wants a product that will be with you for future camping trips.
The waistband should be a factor in your decision too, because modification according to the temperature is a must and loose fitting can be a real issue during hiking. So take all the time you need to compare the features carefully and get the one that suits you the best.
If you liked our article, you can share it with your friends, and if you have the feeling that you have some interesting experience to share with us, or maybe ask some questions regarding Hiking pants, feel free to leave a comment or a question in the comment section below.