Has the atmosphere filled with crisp air, and the window scrapers of your car have surfaced? Has that time of the year arrived?
Winter is imminent and so is the cold temperature. So, instead of hiding or hibernating inside that cozy house, covered in multiple clothing, wool sweaters, blankets, and socks, get yourself a warm winter jacket that will ensure even the iciest snowstorm will not keep you locked inside.
We have made your searching an easy one by providing you with some of the best winter jackets you can use during extreme weather conditions so you may enjoy your time outdoors. The market is filled with some of the best winter jackets for women that ensure the iciest blizzard does not interfere with your outdoor activities.
Our Top Picks
| Product Name | Material | Weight | Best Use | Price |
| --- | --- | --- | --- | --- |
| Columbia Lay 'D' Down | Polyester/Nylon/Duck Down | 2.4 lb | Survival, hiking, outdoors | Check price on Amazon |
| Phistic "Lacey" Down | 100% polyester; Filling: 80% down 20% feathers | 3 lb | Snowboarding, hiking, outdoors | Check price on Amazon |
| Carhartt Gallatin | 100% cotton dobby, quilted-nylon lining | 3.5 lb | Survival, snowboarding, hiking, outdoors | Check price on Amazon |
| Ovonzo New Spring | Ultra-soft, fuzzy faux fur | 1.54 lb | Survival, snowboarding, hiking, outdoors | Check price on Amazon |
| Columbia Snow Eclipse Mid | 100% polyester faux down 150g | 1 lb | Hiking, trekking, Snowshoeing | Check price on Amazon |
| Lole Gisele | 100% Polyester | 1.6 lb | Outdoors, snowboarding, hiking, survival | Check price on Amazon |
| BGSD Down Quilted Toggle | 100% polyester; Filling: 80% down 20% feathers | 2 lb | Adventure, hiking, snowboarding | Check price on Amazon |
Features to Consider Before Buying
Quality is paramount when buying your gears for the winter. Purchasing a coat is a great investment if the right one is selected as you will be wearing it for a long period. Your jacket's lining need to thick and not bulky. The length of the gear should reflect your planned activities as well as the desired warmth.
As is the case with any outdoor gear or clothing, there are some factors which distinguish a bargain model from a quality, top of the line gear. There are some factors you will need to consider when looking to buy a quality winter jacket.
Outer Shell
The outer shell is an essential component of the winter jacket, where its main priority is to protect you against precipitation and the wind.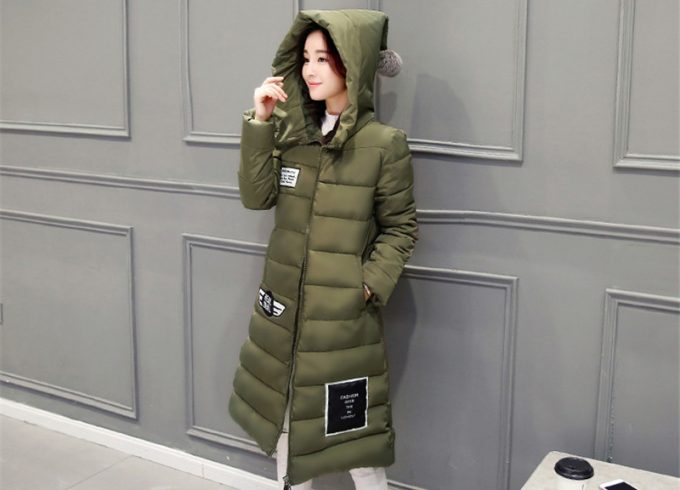 Areas that experience rainier winters may need a coat that has a waterproof exterior, particularly one made from Gore-Tex. In areas that experience more snow than rain, a shell that is water resistant and has a DWR is quite sufficient.
Hoods
This component is more than just a protective feature from snow or rain, but is also an excellent feature that will help in keeping your head warm. Although a good hat can be an excellent option when you are in the back country, an insulated hood can be essential in providing the additional warmth that you need.
Some of these winter jackets come with fitted hoods. Even when this may seem bulky, wearing a jacket that has no hood means you will require a hat for that warmth on your head. The best hood can easily be adjusted so that they fit perfectly over the climbing helmet when you need it to.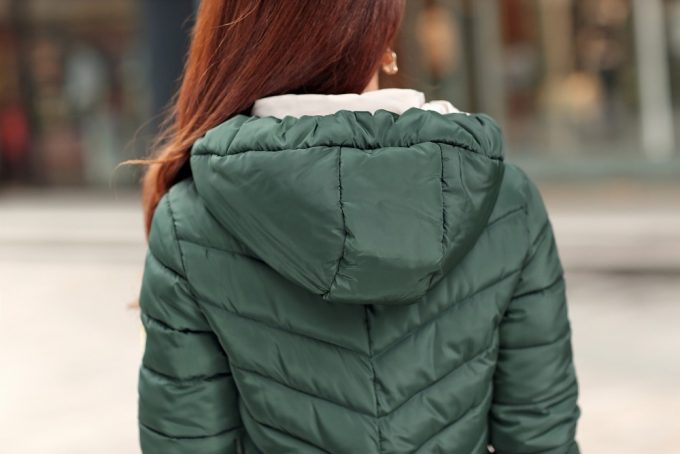 Additionally, the right hood is that which is cinched easily around the face when you do not have a helmet on your head. You may decide against the hood if you are planning on layering the jacket under the outer shell which is already fitted with a hood for significant coverage.
Pockets
The depth and number of pockets could be a huge consideration when looking to find the best winter jacket. A person seeking to stick their phone in a zippered pocket is likely undertaking various activities. Climbers may need to look for jackets that have drop pockets just in case they want to carry with them extra gear such as shoes.
The fit
If possible, make sure you try the different jacket sizes. Go through the brand-specific sizing guide or chart and consider searching the internet for available reviews of similar products. You should have a picture of how well other layers would fit and feel underneath, and consider the number of layers you will wear.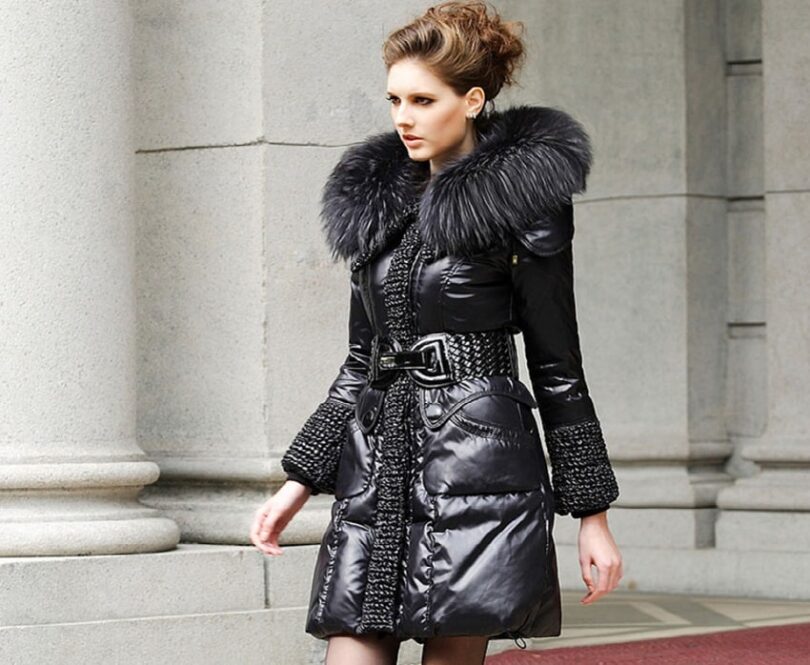 Additionally, consider whether you will need a close fit or something a bit free since a little forethought will go a long way in making sure you make the right decision. The rule of thumb here is finding what fits you perfectly – if you happen to raise your hands, the core part of the body should still be covered by the jacket.
Down
If you prefer a lightweight option, but you are worried about the cold, down is definitely the option to pick. This type of filling offers the right warmth to weight ratio, and can easily be packed or compressed into a small volume.
A significant drawback of this type of material is that it does not offer the best insulation when damp, can easily be affected by improper washing and is quite expensive.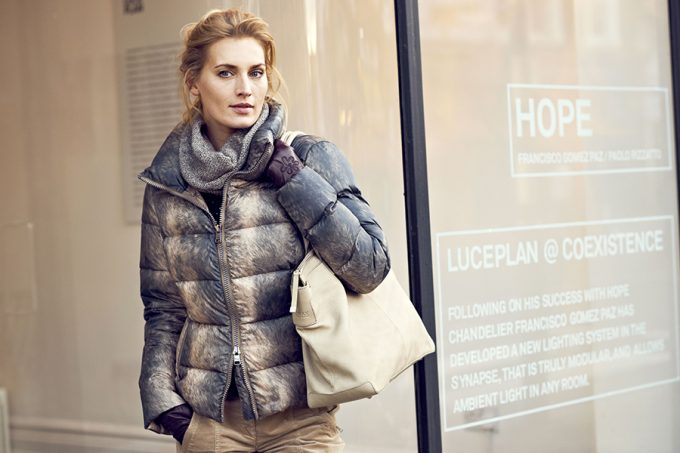 Nonetheless, the lack of performance in damp and wet conditions can be mitigated by choosing a jacket with an outer membrane, and the water repellent down can be of great help. In severely cold weather conditions, the air is usually dry and crisp. In such a situation, down is the best option to go with.
Synthetic
This kind of insulation is a man-made material which mimics down by catching air between its fibers. This material works by allowing the polyester fibers to intertwine and establish a dense, warmth-trapping pockets of air.
This insulation is temperamental compared to down, and the fibers can retain their shape, even after prolonged usage. The synthetic can withstand a tremendous amount of moisture without losing their ability to insulate, which is a great bonus for a wet winter weather.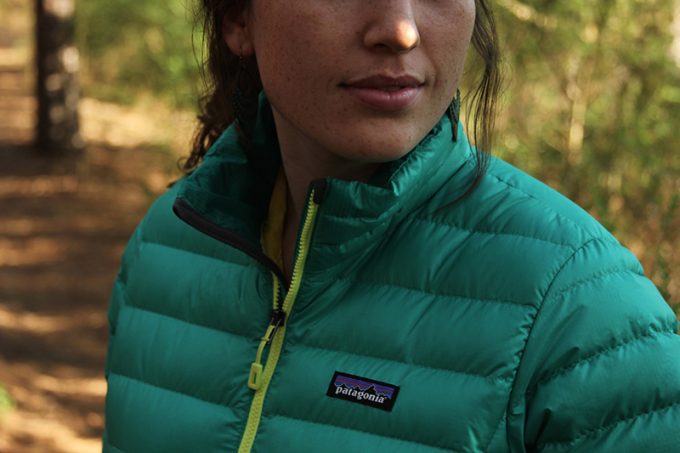 Jackets that contain synthetic padding can be washed with ease, and are affordable, making them a suitable choice. The downside of this insulation is that they do not offer the same degree of insulation as the down, and it consumes more space when packed.
Top Products Being Reviewed
With the cold season rapidly drawing closer and even already in some regions of the country, it is important to be ready with a comfortable, warm and stylish winter jacket. We have done the exploration and have picked the some of the women's top winter jackets.
Every one of these choices will keep your body warm against frosty weather and at the same time, keeping you looking great. So go ahead and check them out!
Columbia Lay 'D' Down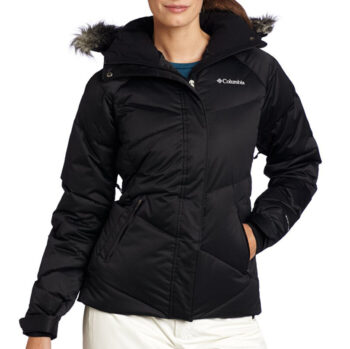 Price: $175 – $180
Weight: 2.4 lb
Dimension: 16.5 x 13 x 7 inches
Specific features: Polyester/nylon/duck down, omni-shield advanced repellency, down puffer coat, zippered front pockets.
Best use: Survival, snowboarding, hiking, outdoors.
Description: The combination of the Omni-Heat thermal reflective, Omni-Shield advanced repellency and 550 fill power down make the Columbia Lay 'D' Down super toasty to provide the warmth you desire during the cold weather.
The buttery soft sateen fabric, as well as the feminine design lines, make it an excellent option for everyday wear.
As mentioned, the polyester shell incorporates an Omni-Shield® advanced repellency that helps in resisting water and stains at the surface. The 550-fill power down maintains warmth to provide you with an all-day comfort during the cold weather.
The Columbia Women's Lay 'D' Down Jacket has an Omni-Heat™ thermal technology in its lining that help in reflecting and retaining body warmth while scattering excess heat and moisture. The adjustable hood is removable, so it's possible to leave it behind at the time when you do not need it.
The zippered underarm vents help in regulating the body temperature of your core, keeping you comfortable and dry throughout the day. Also, this jacket incorporates a removable powder skirts that help to keep out snow and cold air. The Columbia jacket features handwarmer pockets that are waterproof and able to keep your hands warm.
PROS:
Feels very warm
Extremely well made
Great hood
Greats quality
Thoughtful design
Cute jacket
So cozy
Lots of whistles and bells on it
Worth every penny
CONS:
Fit wasn't good enough
Runs extremely small
Related: Do you want winter gloves to keep your hands and arms warm, always? If yes, you can check out the Upstore Fingerless Elastic Arm Gloves. Can be used with winter jackets, sleeveless sweater, short-sleeved sweater.
Phistic "Lacey" Down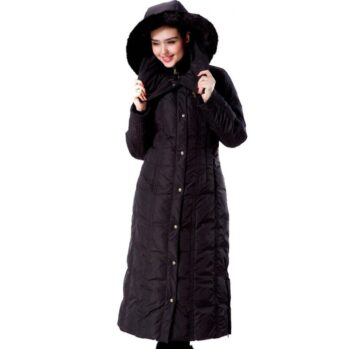 Price: $228 – $270
Weight: 3 lb
Dimension: 21 x 20 x 6 inches
Specific features: 100% polyester, filling: 80% down 20% feathers, two exterior hand pockets, removable hood
Best use: Survival, snowboarding, hiking, outdoors
Description: The Phistic "Lacey" Down  is an excellent option for all women who love enjoying the cold air of winter. As an outdoor enthusiast, nothing will keep protect you from the cold during winter than a full-length jacket with a removable hood and a faux fox fur trim.
Its exaggerated collars add a perfect touch of drama to the Phistic Women's jacket.  The coat is also fitted with a YKK Zipper front and a removable hood with knit inset cuffs. This jacket also comes with other essential features such as windproof capability and is also machine washable.
If you are thinking of getting a well-insulated coat for the winter, you should consider going for the Phistic Women's "Lacey" Long Hooded Puffer Down Coat. This women's winter jacket is one of the most famous and best reviewed jacket. At almost 150 reviews, the jacket has a close rating of 4.6 Stars.
The down insulation and long length give outstanding warmth even in the frostiest temperatures. This winter jacket is neither a light nor a heavy jacket, it is more on the heavy part from the down plumes and which definitely made it a warm-giving jacket.
PROS:
Exceptionally warm
Exquisitely made
Warmth
Nice cuffs
Perfect fit
Looks good
Well priced
Well designed and made
Related: if you want to restore the water-repellency and revive the breathability of your winter jacket, then the Nikwax TX Direct Waterproofing is the solution you need!
Carhartt Gallatin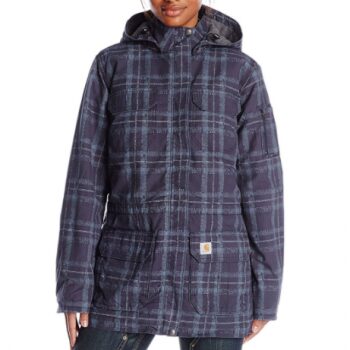 Price: $130 – $160
Weight: 3.5 lb
Dimension: 1 x 1 x 1 inches
Specific features: Durable triple-stitched main seams, quilted nylon lining in sleeves, Polyester lining
Best use: Survival, snowboarding, hiking, outdoors
Description: The Carhartt Gallatin is well suited for the winters. The coat is rugged and lightweight. One hundred percent cotton combines with nine pockets and an insulation come up with the perfect winter gear.
Made from 100% cotton dobby, 7-ounce, quilted-nylon lining in the sleeves, quilted-flannel lining with insulation and a detachable three-piece hood. It also features two chest pockets with flap, interior drawcord at the waist with a cord lock adjuster, two inside pockets, secured zipper pocket on the left sleeve with a pen stall, utility band, reinforced and articulated elbows and snap adjustable cuffs.
The triple-stitched main seams are designed to give you the durability you would expect from any winter gear. This jacket is really amazing. It has plenty pockets, it is extremely warm, yet is still exceptionally charming. Carhartt is popularly known for its great quality. It is nice and long and would definitely be perfect to pack under on a frosty day.
The lining inside and the color are great! This winter jacket is not very stiff like some other Carhartt coats. It falls between a heavy coat and a lightweight coat. So you can include a bit more warmth underneath if you permit yourself that 'squirm room'.
PROS:
Works great
Perfect fit
Beautiful color plum
It is warm
Not bulky
Has a lot of pockets
Very cute
Worth every penny
CONS:
A bit stiff
A little thin
Comes in a few colors
Related: Need a good hat to accompany your winter jacket? If yes, then you can check out the Carhartt Acrylic Watch Hat. This is Carhartt most famous hat. Try it out and see why.
Ovonzo New Spring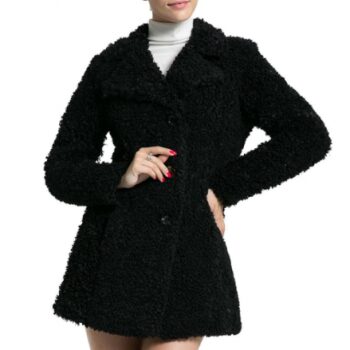 Price: Approx. $90
Weight: 1.54 lb
Dimension: 1 x 1 x 1 inches
Specific features: Super lightweight, unique notched lapel collar, side pockets for more convenience
Best use: Survival, snowboarding, hiking, outdoors
Description: Stay classy and warm with the super-stylish Ovonzo New Spring, made with the ultra-soft fuzzy faux fur. This jacket is made with a genuine faux fur to provide a perfect warm coat for the winter and spring.
A chest pocket is incorporated to boost handiness while the straight hemline and slim fit style add more to the elegant appeal.
This is an extremely adorable jacket, a fun piece to add to your closet. The color of the jacket is really more than a cream than an oatmeal cereal than cream, and which makes it look great. The surface is extremely soft. You will be the envy of most people at the shopping center or in any mall!
This comfortable, faux-suede is awesome for the fall-to-winter move. Neutral colors make them coordinate with an assortment of various accessories, include more strong dark tones, autumn tones and earth tones. Great feel for the nippy climate with warm and super soft faux-suede.
PROS:
Very cute jacket
Fun and lightweight
Very soft texture
Warm
Great look
Quite fashionable
Great fabric and lining
CONS:
Low quality
It sheds easily
Unflattering design
Drop waist
Not good for winter
Too expensive
Related: if you want a comfortable wool felt hat for your head, then you can check out the Dahlia Elegant Flower Wool Hat. Keeps you warm in frosty weather and classy for any occasion. Looks good with your winter jacket!
Columbia Snow Eclipse 
Price: $110 – $260
Weight: 1 lb
Dimension: 1 x 1 x 1 inches
Specific features: Synthetic down insulation, water resistant fabric, interior security pocket, 2-way center front zipper, 100% polyester faux down 150g
Best use: Hiking, trekking, snowshoeing
Description: The Columbia Snow Eclipse is perfect for the chilly weather. Its sophisticated design across the shoulder help in keeping this synthetic down coat feminine. The Snow Eclipse also comes with zippered hand pockets as well as a removable hood.
The street-friendly cut and the ultra-warm insulation come together in this down-style winter coat which completely eclipses the cold. With the Columbia Women's Snow Eclipse Jacket, you will not need to worry about the snow and the cold air as this gear has you covered!
This great white winter coat is thin and trendy, but gives superior security against the chill. It is made utilizing "Thinsulate", which is ideal for individuals that are allergic to normal down. Most reviewers report putting on this jacket in temperatures ranging as low as ten degrees Fahrenheit, and in the harsh winter environment of Canada and Chicago.
Columbia coats are one of the most the productive insulator and ruggedly tried winter clothing, and this coat is no exemption. For a stylish, simple, yet warm and comfortable frosty climate coat that can face the elements, this is indeed a perfect option.
PROS:
Light feeling
Great coat
Super warm
Perfect fit
Great hood, can be detached
Fleece lined pockets
Stylish
Affordable
Related: Need a matching pair of gloves to accompany your winter jacket? If yes, then you can check out the Dicksons Drive Warm Gloves. A perfect match for your jacket!
Lole Gisele 
Price: $135 – $270
Weight: 1.6 lb
Dimension: 24 x 18 x 3 inches
Specific features: 100% polyester, tricot binding at hem and sleeve openings, center-front zipper, two zippered hand pockets
Best use: Outdoors, snowboarding, hiking, survival
Description: The ultra-thin quilted down LOLE Gisele is made of water-resistant and windproof super light fabric. Fitted with down glow 500 insulation, the jacket has two zippered hand pockets and a center-front zipper, attached hood as well as a tricot binding that add to the glamor of the coat.
The lightweight, compressible Downglow insulation helps in keeping you warm irrespective of its wafer-thin quality. Additionally, the fabric's DWR surface sheds off the falling snow. Other features that come with this jacket include:
Lovely, long, feminine silhouette which hits at the mid-thigh
An ultralight coat for window shopping or skating during a cold snowy weather
A sturdy windproof outer fabric that is also water-resistant
A 500-fill down glow that offers adequate warmth
Compressible and easy to pack
Confront the fiercest cold weather with elegance in this winter jacket with softened finishing, enveloping hood and stand-up collar. This jacket is thin fitting and falls at the mid-thigh, thus making it the perfect option to move starting with one season then onto the next.
PROS:
Very warm
Fit well
Comfortable
Very cute
Highly insulated
Very light
Waterproof and windproof
Easy to pack
Affordable
Related: if you want a comfortable wool felt hat for your head, then you can check out the Dahlia Elegant Flower Wool Hat.
BGSD Down Quilted Toggle
Price: $110 – $120
Weight: 2 lb
Dimension: 23 x 18 x 10 inches
Specific features: YKK zipper front with toggle button closure, 100% polyester; Filling: 80% down 20% feathers, one chest zip pocket
Best use: Survival, snowboarding, hiking, outdoors
Description: Keep warm with the BGSD Quilted Down Toggle . This jacket features a Chevron-quilted as well as princess seam, to provide you with a slim fit design. It also features cuffs and knit collar to provide you with extra warmth.
This coat also features a removable hood that gives you that extra warmth during the cold weather. The BGSD Women's Water Resistant Jacket is well-insulated, waterproof, and windproof to keep you dry and warm during the crisp snowy winter weathers.
It also features a chest zip pocket; two waist zippered pockets, and a flap arm pocket to provide that extra storage you will need for your gadgets. The tassels are pretty genuine; they don't look shabby or mushy. There are sufficient pockets on a winter jacket to keep your accessories.
Awesome snow coat as well. The pockets are likewise lined using a microfiber style warm textile within. So, if you forget your gloves at home, you can still stick your hands deep down in the pockets and remain warm.
PROS:
Very warm
Very soft and comfortable
Cute hood
Lot of pockets
Perfect length
Not too bulky
Moveable
Waterproof
Great fit
Quality jacket for the price
CONS:
Makes squeaky swishy sound while moving
Sleeve is a bit long
You may need to wear a very warm sweater underneath
Related: if you want to restore the water-repellency and revive the breathability of your winter jacket, then check out the Nikwax TX Direct Waterproofing.
Concluding Thoughts
We hope that this guide offers information that would be of much importance when selecting the right coat for the winter. Winter can be rough and unpleasant, but getting the best winter jacket does not have to be.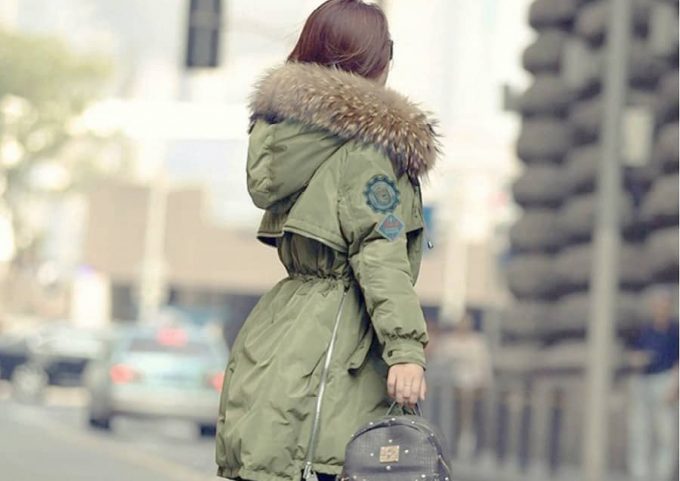 To make sure you have the right gear for the winter, it is imperative to do enough research on the types of features you would want your jacket to have. Therefore, we hope our research will help you out and make your choice much easier. Just browse through the reviewed models here and pick the one that most suits your personal needs.
So, have you made a decision about purchasing a winter jacket? Do you have specific features you would want your coat to have? Please let us know by posting in our comment section. Shares and pins are also greatly appreciated.