Neck gaiters are highly functional accessories that are used for everything from winter sports, such as skiing, to hunting and simply trying to stay warm while outdoors during the colder months. Featuring a tube design, they fit over the neck and offer various degrees of coverage. Some can also be used as headbands, hats, or hair ties.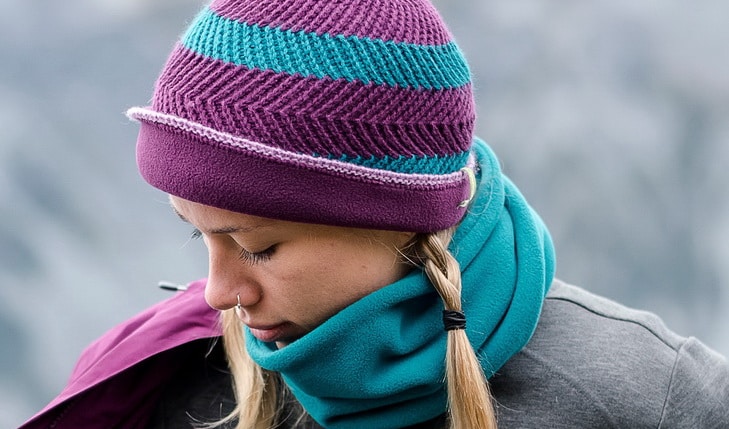 In this article, find our recommendations for best neck gaiters.
Features to Consider When Shopping
Neck gaiters are generally made from some sort of polyester material, such as fleece. They can be made from microfleece, which is lighter and stretchier, or they can be thicker. If you're planning on being outdoors in very cold or windy conditions, look for an option that is thicker and offers additional protection against the wind. Some models, such as the Sitka Neck Gaiter, are also treated with a water repellant coating.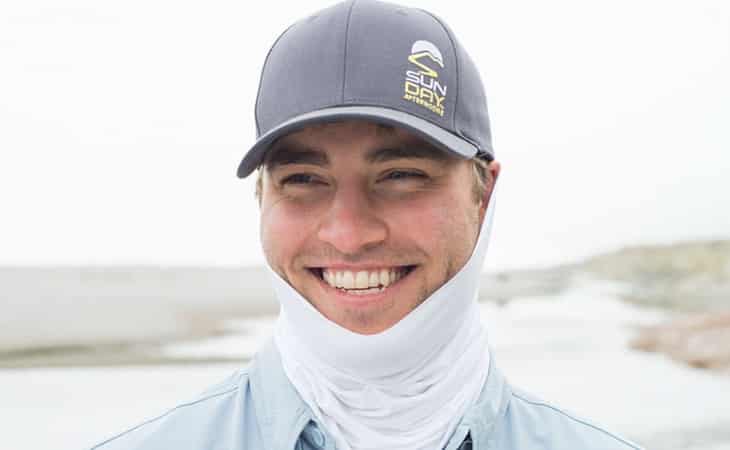 Most offer some level of UV protection, but if you plan on being out in the sun for many hours, consider a model that has additional protection.
Product Reviews
In this section, we review seven of the best neck gaiters available. There are options specifically designed for hunting, such as the Drake Realtree Max5, and highly versatile choices such as the Best Winter Hats Reversible, or the Buff Headband.
Best Winter Hats Reversible 
Main product features: Available in eight colors (brown, black, navy, dark gray, light gray, burgundy, camouflage, and white camouflage)
Material: 100% polyester
Features: soft faux fur, overhead fit, 90-day warranty, adjustable pull string, reversible
Description: The Best Winter Hats Reversible is a soft, 100% polyester fleece neck gaiter that's also reversible (to black). It's long enough that it can be used to cover your nose and mouth, and the adjustable pull strap allows you to wear it as a hat or headband (fits heads that are up to 24" in circumference). If you're looking for a solid, highly functional gaiter at a terrific price, this versatile product by Best Winter Hats is a great bet.
Celtek Hangover 
Main product features: Available in five colors and patterns (backwoods, black, Colorado, Iron Maiden Trooper, and red)
Material: polyester
Features: two-layer brushed polyester, full coverage tube, under-helmet fit, UV protection
Description:  The Celtek Hangover features extremely soft and very warm two-layer brushed polyester, neck gaiter that was designed to fit under helmets and provides full coverage. It also provides excellent UV protection, along with warmth and defense from the wind. The product comes in a range of different colors and patterns. Some of the available patterns include the Colorado state flag and an Iron Maiden motif.
Drake Realtree Max5
Material: 100% polyester microfleece (8 ounces)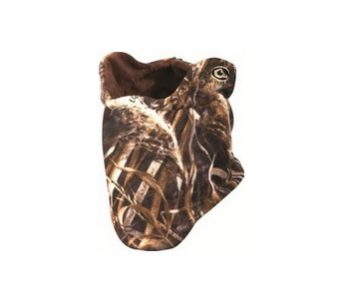 Features: ear flaps, arched bottom, windproof, Realtree® Max5 Camo print, Drake logo adjustable, shock cord, sun protection, non-binding fit, machine washable
Description:  The Drake Realtree Max5 is a high-performance windproof neck gaiter featuring a non-binding fit with an arched bottom that is designed to comfortably fit directly over the shoulder. Made from warm and durable 8-ounce polyester microfleece, it comes in stylish and durable Realtree Max5 Camo print, with a brown interior and the Drake logo attached to the left ear tab. Additional features include sun protection, built-in ear flaps, and an adjustable shock cord.
Sunday Afternoons Ocean
Material: 100% polyester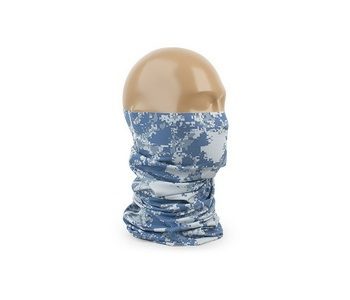 Features: breathable, 4-way stretch fabric; UV coverage; tubular knit design; can be worn over eight ways
Description: The Sunday Afternoons Ocean in digital ocean is a flexible, tube knit neck gaiter that is ultra-breathable, stretchy, and extremely soft. It can be worn over eight ways and fits easily with a ball cap. Some of the features of the UV Shield Neck Gaiter by Sunday Afternoons include comfortable 4-way stretch fabric, full UV coverage, and a trendy blue digital print pattern.
Buff Headband 
Main product features:  Available in many different colors and patterns
Material: 100% polyester
Features: soft microfiber stretch fabric, wind resistant, odor resistant, can be worn over 12 different ways
Description: The Buff Headband is a multifunctional accessory that can be worn over 12 different ways, including as a headband, hat, hair tie, and a balaclava. The soft microfiber stretch fabric is available in numerous different colors. An iconic accessory for hikers and trekkers, the Buff Headband is wind, odor, and moisture resistant. It's a must-have for outdoor enthusiasts.
Sitka Neck Gaiter 
Main product features: Available in two patterns (Whitetail and Elevated 2)
Materials: fleece
Weight: 2.4 ounces
Features: high-pile fleece, wind resistant, DWR treated outer fabric, 4-way stretch, articulated pattern
Description: The Sitka Gator has a heavy (double-thick), high-pile fleece lining for optimal warmth and comfort. Wind resistant and warm, this gaiter is great for hunting or layering with other Sitka products. It's available in two patterns and also features articulated patterning, a versatile 4-way stretch, and DWR treated outer fabric.
180s Lush 
Main product features: Available in three colors (Gentian Violet, Shocking Pink, and Tango Red)
Material: 100% Acrylic (acoustic soft shell)
Features: moisture-wicking quantum fabric, logo tag
Description: The 180s Lush is a soft, stylish women's neck gaiter that features warm and comfortable stretch fleece, as well as tonal stitching and a logo tag. It's designed to fit snugly around the neck and has a quantum fabric to retain heat and repel moisture. Note that this product must be washed by hand.
Wrapping it up
Neck gaiters are a terrific, versatile accessory that provide essential coverage and warmth around the neck area during the cold months. In this article, we went over some of the essential features to look for in a neck gaiter, then provided some suggestions for some of the best neck gaiters, including multipurpose options, and some specifically designed for women or for hunting.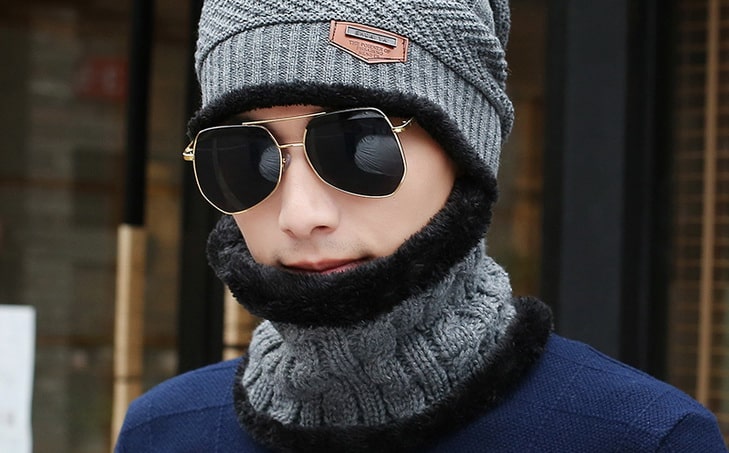 Think we missed some of the great neck gaiter options that are out there? If so, let us know by leaving us a comment!